As a commercial pilot and best-selling author, Mark Vanhoenacker has seen the world from a rare perspective. Here, he tells us about life in cockpit
Growing up in the small town of Pittsfield, Massachusetts, Mark Vanhoenacker spun the illuminated globe in his bedroom and dreamt of distant cities. Streets unspooled, towers shone and anonymous crowds bustled in cities where Mark could be anyone – perhaps even himself.
Now, as a commercial airline pilot, Mark has spent nearly two decades criss-crossing the planet, touching down in the cities he imagined as a child. Mark revisits these cities month after month and year after year, and has seen them grow and change in a way few of us ever will. 
Mark first wrote about his experiences in the best-selling Skyfaring, followed by How to Land a Plane and columns in the New York Times and the FT. Now, he returns with Imagine a City: A Pilot Sees the World, a travelogue-cum-memoir that celebrates the cities he has grown to love. 
Here, we ask Mark to tell us about his favourite cities and share the travel that changed him.
Skyfaring was widely praised for the content but also the writing. Are you a pilot or a writer first?
That's a difficult question! As a child, I liked to write – diaries, the occasional story, and especially letters. For a while in my teenage years I had a number of pen pals in Australia, Hong Kong, and the Philippines. In Imagine a City, I talk about visiting Emma, my Australian pen pal, on my first trip to Sydney, and about flying over Cheung Chau, the Hong Kong island where my pen pal Lily lived. So to me, the connections that writing embodied aren't so different from the ones I like to think that airliners make.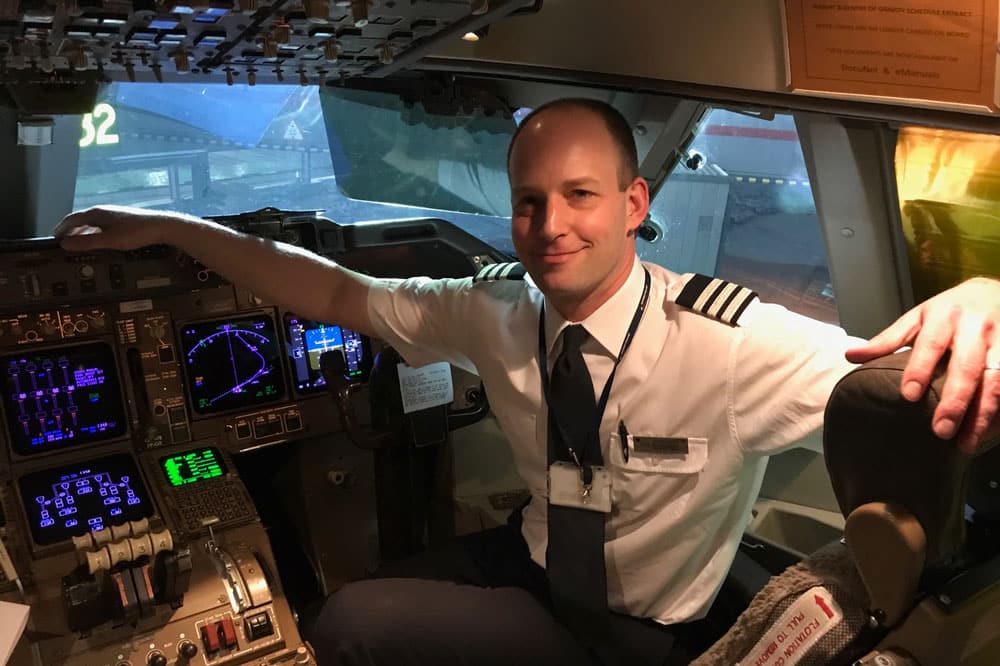 I do think that flying and writing use very different parts of the brain. When I was writing Skyfaring, I would land in one or another great city – Singapore, Delhi, Los Angeles – and after completing the shutdown checklist and making our way through immigration and customs, I would reach our crew bus and make notes. I'd write down everything about the flight that would have amazed me as a kid. In this new book, I tried to do the same with the cities, the destinations I've come to love best.
What's the biggest myth about your job as a pilot?
People often tell me that they wanted to be a pilot, but they couldn't because they don't have perfect eyesight. There are limits, of course, but corrective lenses and contacts are generally permitted (and you must always carry a back-up set in your flight bag).
You've been flying for almost two decades. Can you recall any unusual moments?
[First:] When I flew the 747, there were 57 different aircraft (or 'hulls') in our fleet. They were basically identical, but one of them had a Hello Kitty sticker in the inside of the ashtray on the right-hand side of the flight deck. The ashtrays themselves were long obsolete, of course, so I imagine the sticker wasn't even noticed on most flights. But every year or so you'd fly the Hello Kitty hull. I'm sure the sticker originated in Japan – perhaps a colleague got the stickers for their kid.
[Second:] Mark is a very popular name among pilots – I'm guessing it's a generational thing – and some flights, due to their length, have extra pilots on board. At least twice I've been part of a crew formed of three Marks. Many of my other most memorable flights involve realising that one of our passengers is a neighbour or even a close friend. They're very surprised when I wander down in my uniform and say hello!
Tell us about the travel that changed you
As a child, in addition to my pen pals, I often wrote to Lois, my godmother, who introduced my parents and who always treated me as if I was her own good friend, rather than the child of her friends. That means a lot when you're a kid. For a decade or so, Lois lived near Amsterdam, across the ocean from Massachusetts.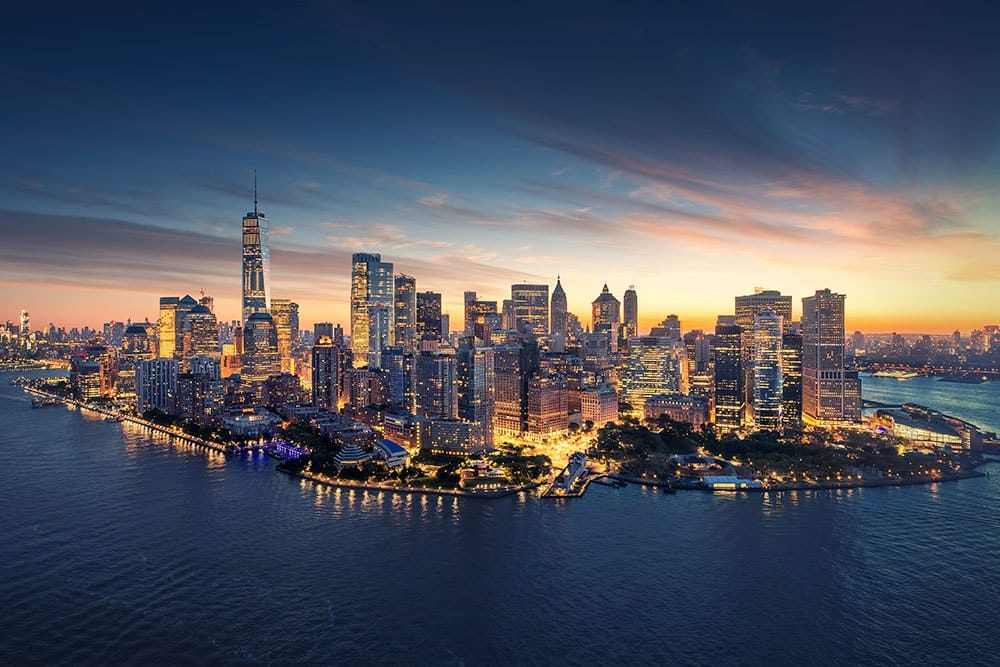 The first flight I ever took alone was from New York to Amsterdam, to spend several days with Lois and her partner before travelling on to my father's family in Belgium. The plane left Kennedy late at night, but how could I sleep? Instead I pressed my face to the oval pane and looked out. I was 14, with a window seat on a 747. I was on top of the world.
Your new book is about cities. Which is your favourite?
It's really hard to choose a favourite city. I love cities that are surrounded by mountains and the sea, and so places like Rio, Cape Town, Vancouver and Los Angeles have an obvious appeal to me.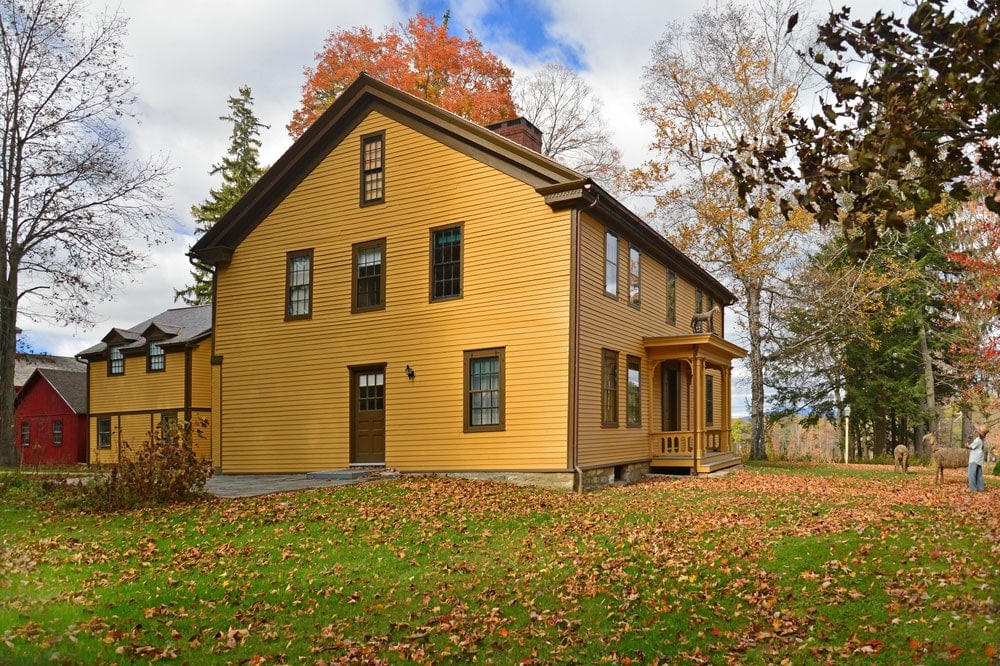 But in Imagine a City I talk a lot about Pittsfield, my hometown in western Massachusetts. It's a great place to visit – don't miss Herman Melville's homestead or Dottie's, my favourite downtown cafe! – and it is the best place for travellers to centre their explorations of the rest of the Berkshires. But its role in my own life is more personal, of course. While it's a small city, as I've gotten older, and flown to more and more of the largest cities on Earth, I've come to appreciate how my first city still governs my impressions of every other.
What's the most surprising thing you learnt while writing this book?
I devoted an entire chapter of Imagine a City to Cape Town – it's one of my favourite cities for a number of reasons – not only its climate and the city's position at the meeting-point of sea and terrain (is there a more iconic urban mountain than Table Mountain?) but also the city's historical significance. Whenever I land there, I'm struck by the juxtaposition of the city's remoteness from the parts of the world I know best, and its importance to the half-millennium of maritime history that binds Europe and Asia and shaped the modern world.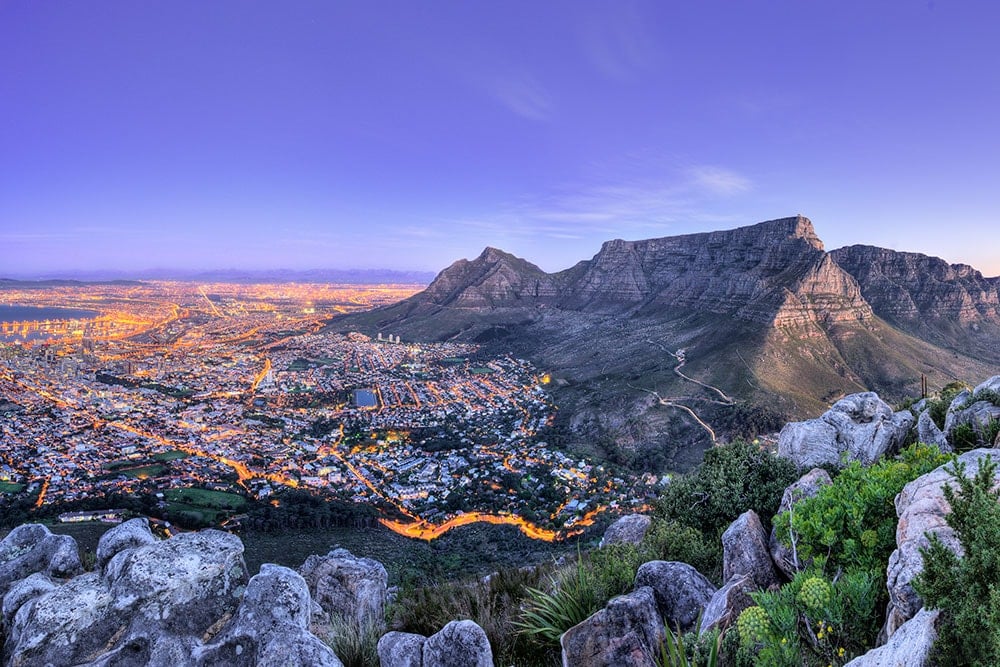 In Imagine a City I likened the city – before the construction of the Suez Canal, at least – to a pulley that steered the lines of commerce and power that criss-crossed and shaped the world. And yet, if you're there in the winter, and gales are driving blue-grey waves against the beach and you can hardly see in the nearly horizontal rain, I'm struck by the sense of remoteness that a traveller might feel, as I recall the departure signs you occasionally see at the airport for flights to Antarctica.
In the research for the book, I wanted to try to figure out what percentage of the world's population is north of you when you're in Cape Town. At first I summed the populations of all the countries that are entirely north of Cape Town. Then I worked down the list of countries that are cut by Cape Town's latitude, and started adding in the populations of their states, cities, etc. that were entirely to the north of Cape Town. It was fun but laborious. Eventually, a helpful scientist at Columbia University's Center for International Earth Science Information Network directed me to a tool that gives the population of any user-drawn area. I was fascinated to explore how unevenly settled the world is. I was reminded that there are so many really smart people who are studying amazing things, and they're almost always happy to help.
Do you still have a dream destination you haven't seen?
New Zealand is high on my list (and not just because I'm a Tolkien fan). And speaking of high, Ethiopia is a place I'd love to visit. Whenever I fly over it and see its extraordinary terrain, I dream about someday booking a trip there – to Addis Ababa, but also to the majestic mountains around it and all their villages and monasteries.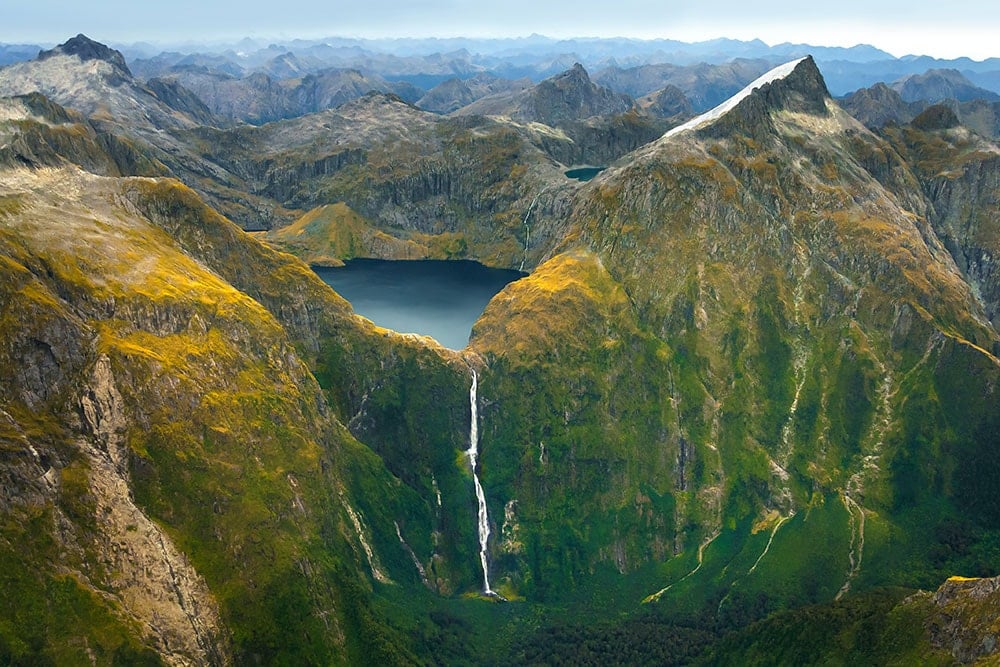 And, rather unbelievably, I've never been into Athens. I've flown there a number of times, but those trips were a 'there-and-back', the pilot's term for a flight to and from a city we won't sleep in. So I have a good sense, I think, of the city's geographic situation, its terrain, and its weather, of course, but I've yet to walk through it. A dear friend of mine was born in Athens and she finds this inexcusable. I agree.
Do you count countries?
This spring I was on the Layovers air travel podcast to talk about Imagine a City. I had an awesome time with Paul and Alex, the hosts, and I couldn't believe that two hours had passed when Paul finally said goodbye to the audience and switched off the recording. At some point in our chat we talked about whether a country or a city counts if you only visit the airport. In other words, have I 'been' to Athens, having flown to and from it but never disembarked? I think our consensus was that you must spend a night in a place to count it. But does an airport hotel count? (It might, if you're an avgeek – an aviation geek – and your room has a view of a busy apron or the runway).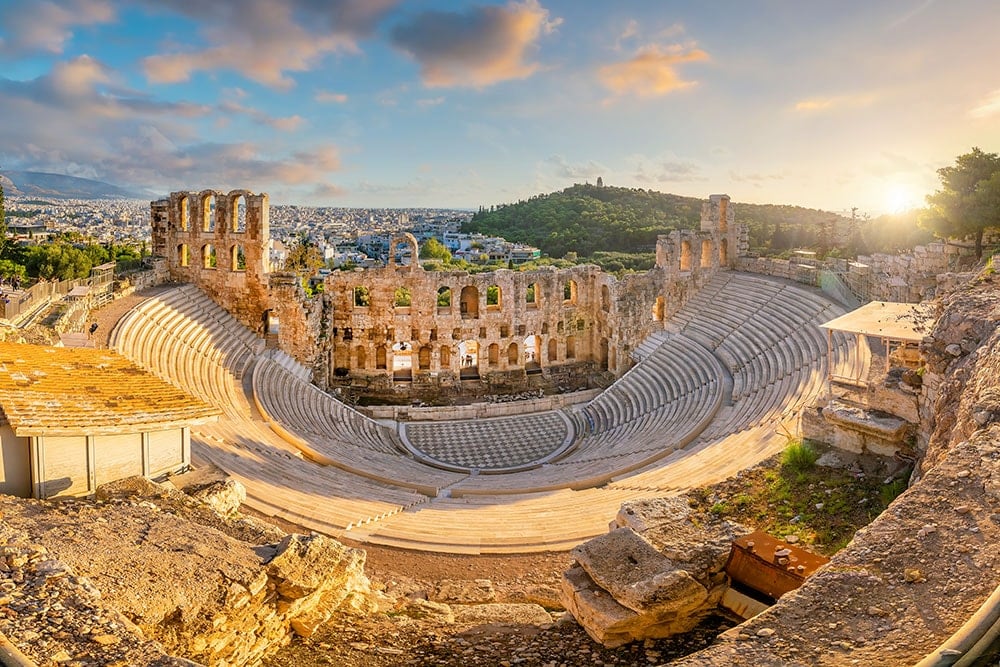 You've inspired me to do a quick count. I got to around 70 countries – so less than half. I imagine there are dedicated travellers (let alone business travellers) who have been to more. When I was researching the book, I compared my logbook with a list of the world's 500 or so largest cities; I'd been to around a quarter of these. It was sobering and even reassuring too. Not even pilots go everywhere.
Finally, what has been your number one travel experience?
When I was a kid, I was very interested in the design of the currencies of other countries – as other kids were interested in stamps, maybe. I wanted to go to Finland so badly because the 10 markkaa note – this is in the days before the euro – was so beautiful. It was mostly blue with curving, geometric patterns that evoked a stadium in Helsinki.
The first time I flew an Airbus from London to Helsinki I was so aware of what my 14-year-old self might have thought. We drove into town and soon after I dropped my bag at the hotel and changed out of my uniform, I wandered along the park known as Esplanadi, down to the waterfront. I got a coffee and an ice cream, and realised that my inner child was as happy as the rest of me.
---
Enjoyed this post? pin it for later…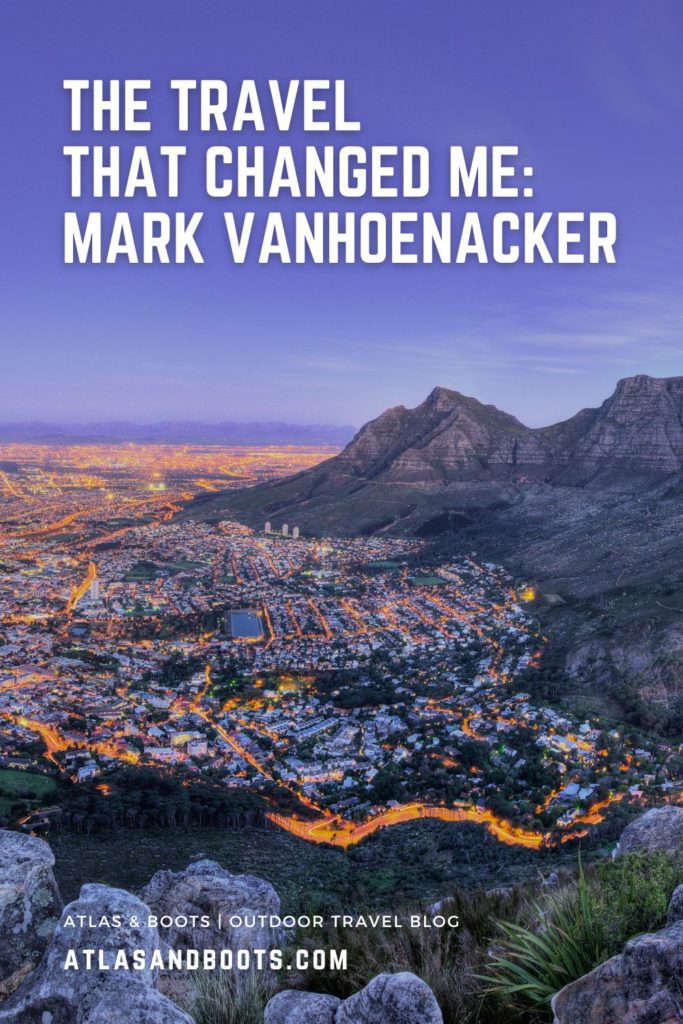 ---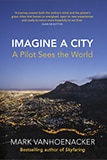 Part travelogue, part memoir, Imagine a City offers a rare perspective on the extraordinary cities that millions of us call home. Order it now, follow Mark on Facebook, Twitter or via his website and tag him in your pictures from the window seat.