In a new memoir, former yacht chef Melanie White examines the dark side of luxury travel. Here, she explains why it was important to tell her story
At age 22, Melanie White is flying high. With good grades at school, a reliable university degree and steady graduate job, her feet are firmly planted on the ground until she finds herself plunged into the superyacht industry – despite having been on a boat only three times in her life.
As a yacht chef, Melanie must devise, develop and deliver fine dining menus for some of the wealthiest people on the planet, all while learning how to run, sail and race a multi-million-pound yacht on the job. She is forced to adapt to a wholly unnatural life, largely confined to a crammed galley and bunk bed with live-in colleagues.
Amid the outward glamour of the Mediterranean, the Caribbean and the Arctic, Melanie begins to feel the world close in. Her mental health deteriorates – a not uncommon symptom of life at sea.
In Behind Ocean Lines: The Invisible Price of Accommodating Luxury, Melanie recalls her time onboard and sounds the alarm on behalf of her colleagues still working in the industry. We sat down with Melanie to find out more.
Your new book Behind Ocean Lines tackles the dark side of luxury travel. Why is this important?
Travel in itself is exciting and can lead to the unexpected. That's why so many people love it. But it's also the travel stories that are most risky and that don't go to plan which are most intriguing, so when I found myself living this bizarre life in the luxury yachting industry, it felt important to me to document it.
I didn't expect a decline in my mental health when I entered the role, but unfortunately that is what materialised. While I did overcome these challenges and had a fabulous experience in the end, I learnt that a deterioration in mental health isn't actually uncommon at sea. In fact, in the UK it is estimated that six times as many deaths at sea are attributable to suicide in comparison to on land, and when suspicious deaths and suspected suicides are included – for example, someone jumping overboard – the figure would be in excess of 15 times the UK figure.
I wanted to share my experience to shine a light on the unique tolls faced by seafarers, including the extremely unglamourous behind-the-scenes side of luxury yachting, and to offer hope and a sense of comfort to those who are currently going through something similar. Ultimately, it is my aim to open up the conversation, change the mental health narrative, and enable seafarers to access the mental health support they deserve.
What was the hardest thing about writing the book?
Finding the time to write it! I started when I was still employed on board. I was often working 16- to 18-hour days and had roughly five weekends off a year (plus my 30 days' annual leave). That meant the writing was often squeezed into my schedule once I had come off watch (and really wanted to sleep!) or during the odd afternoon off in a coffee shop.
It took three years to write 34,000 words. Then, when I took two months off between leaving an old boat and starting a new one, I dedicated every day to writing.
What surprises people most about your experience on superyachts?
That as crew members we are not sat there guzzling caviar by the kilo when the guests aren't on board! I don't think it's surprising to people that it's hard work, but people are shocked that when the guests aren't around we still have a lot of work to do, like cleaning and tidying the cabins, buffing all the stainless and hoovering every sole board, preparing the guests' next meal, laying the table, checking the weather routing, contacting the coastguard to inform them of our movements, sorting out any gear on deck, finding time to eat and drink ourselves…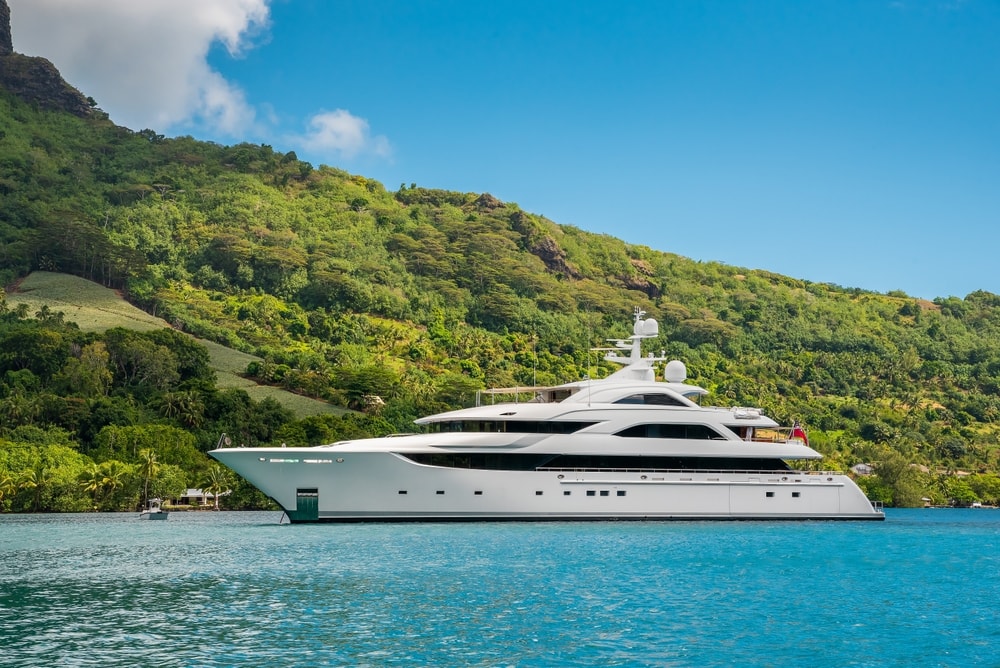 I've often had guests return from day trips ashore to ask me: "Did you have a lovely few hours off?" It was never uttered maliciously; they were just ignorant about our duties, but it meant we were doing them well if our busyness was undetected!
There's also the small task of sailing the boat from one location to another between charters, which can be a quick coastal route to the adjacent bay, but it can also be a full-on ocean crossing. One charter group might leave in the Arctic, and then the next group might not be due on board until a month later… in Montenegro. We need to use all of that time to sail!
What trip or place changed you?
Northern Norway. I was lucky to do two Arctic seasons there and, for starters, I loved creating a winter menu. The first time I docked in Tromsø, after a hellish passage across the North Sea, we trudged to Biffhuset, a restaurant minutes from the back of the boat, to give the traditional cuisine a go.
Wooden benches, tables and walls met me, as far as my blurry eyes could see, until a plate appeared under my nose. My first plate of Norwegian food. A ring of lingonberry jus encompassed pink reindeer steak, charred reindeer sausage and root vegetables. From the second the plate hit the table, I knew I had to recreate it. It was in this spot where all the synapses sparked, amongst laughter and a warmth that can only be created by candles and good food.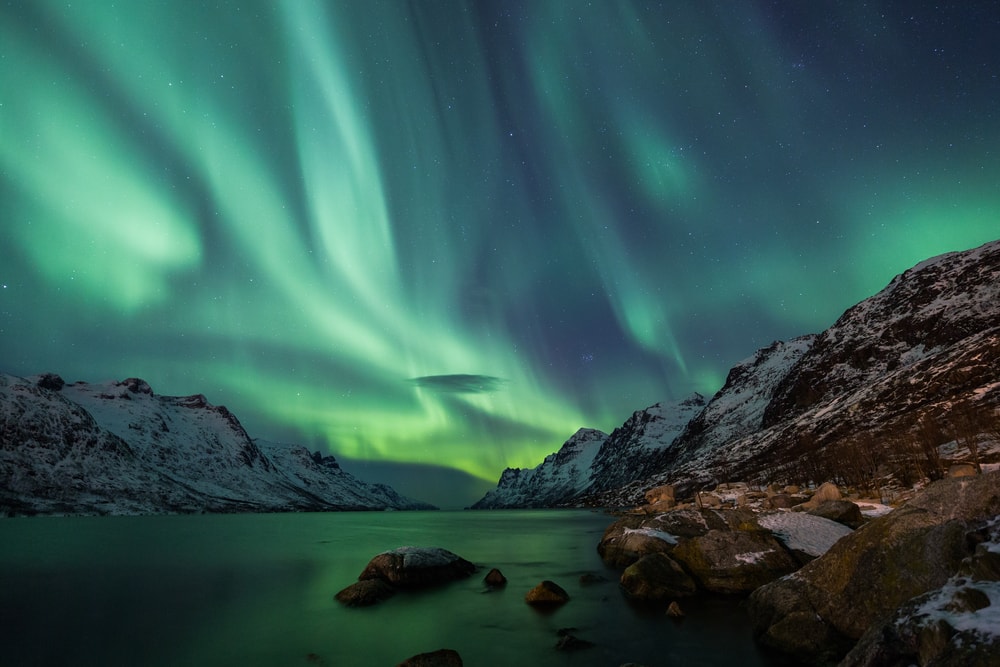 The crew I worked with during these stints in the Arctic were great fun, and we had some really wonderful guests on board. One brought Limoncello made from their grandma's homegrown lemons in Italy, and I was able to incorporate it into a gravadlax dish which melted in the mouth. It was here I felt that I was finally becoming a chef. The ridiculously fresh seafood on our doorstep made it the most delicious of transformations!
The Northern Lights were incredible too. As we were located in the Arctic for a few months each time, we saw them regularly, but they never stopped being spectacular. Too spectacular to do justice to on paper. Though they're actually not as vivid as all the typical internet pictures look. More like parts of the sky are being tie-dyed by shimmering green. Just magnificent.
Do you still have a dream destination you haven't seen?
Loads. Canada, New Zealand, India and Japan are high on the list. Though I've done enough sailing now that I'd happily fly for travel that isn't work!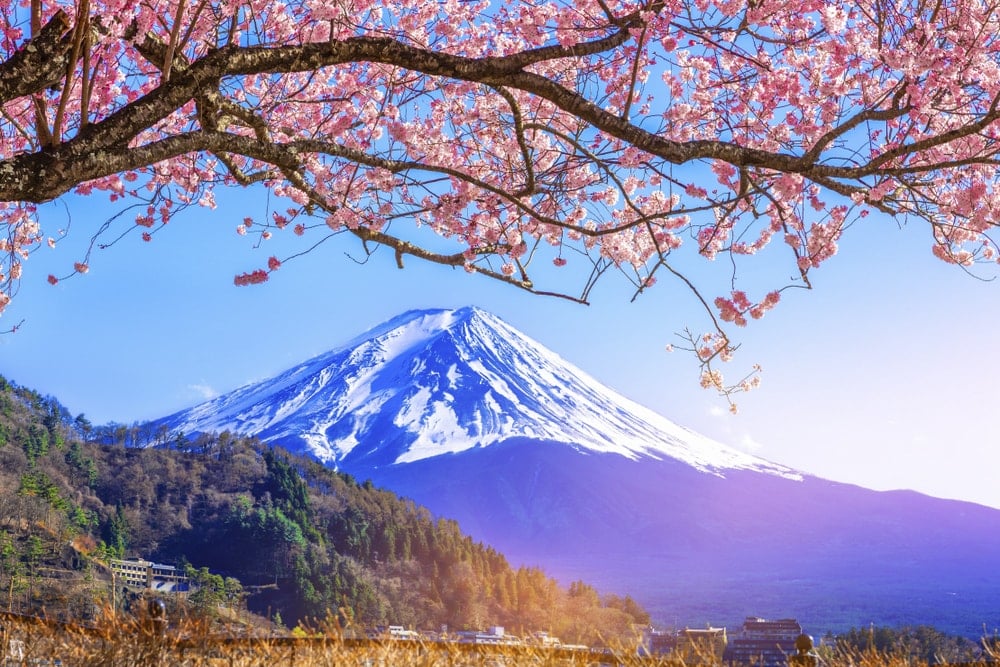 To guidebook or not to guidebook?
No guidebook but recommendations from friends or locals. Even better – make friends with a local. Often I try to do this by visiting somewhere regularly – like a bakery or café each morning – and speaking to the owner. Not only can you bond over their food but their native expertise! I like to truly feel a place, not just read about it.
Are you a planner or see-how-we-goer?
Ooh that's a good question. Rough plans – at least timescale and accommodation – but see how we go. I have been known to change flights to extend stays and explore different locations. I guess that makes me a flexi-planner.
Hotel or hostel (or camping)?
All three! Provided I'm prepared, I'm really happy with all. Though hotels are lonely unless you're sharing with someone. So, if travelling solo, I'm happier in a more communal environment where I can get to know people. Now I have a son, I'd be looking more at amenities and comfort (for him!). Interestingly, for me, travel was on a boat for so long that a cabin was always my prime form of accommodation!
Do you count countries?
No. In fact, I have no idea how many countries I have visited – though I do know I have sailed enough miles to circumnavigate the world twice. I've learnt as much at sea as I have on land, and so I guess until now I've calculated my travel stats using nautical miles voyaged rather than number of countries explored!
Finally, what has been your number one travel experience?
Learning to surf in torrential rain in Sri Lanka. This was a formative time for me. I left yachting right at the end of 2019 to devote more time to publishing my memoir and unexpectedly ended up with a broken heart. So, in February 2020, I booked a last-minute ticket to a far-off destination to rediscover myself. Throwing myself into nature, for me, is always the best way to do this, and I'd always wanted to learn to surf.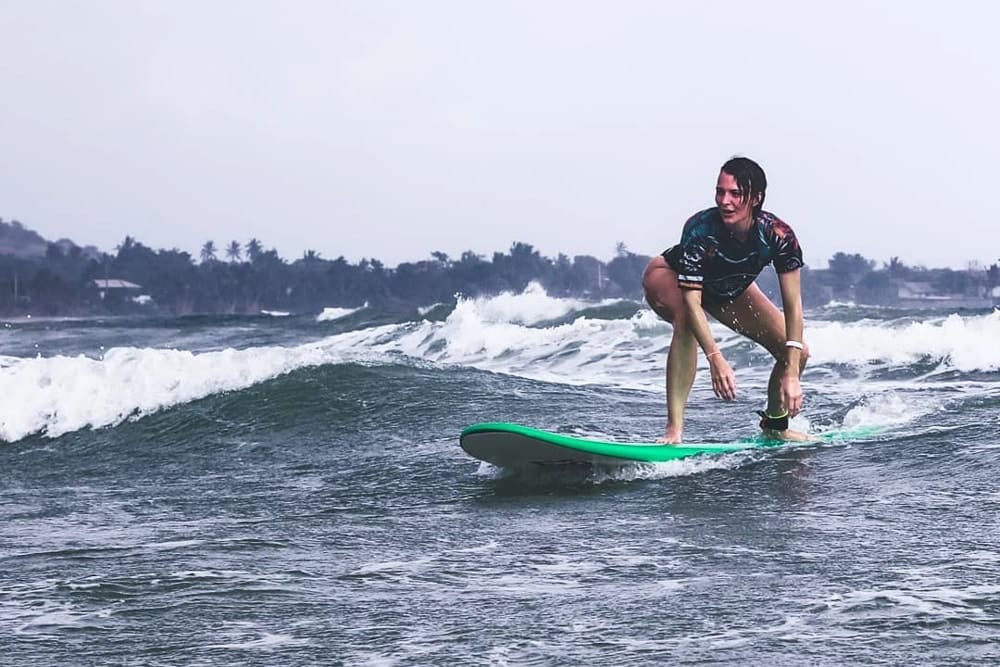 I met lots of inspirational people out there and extended my stay to get the most out of it. I can vividly remember lying back in the ocean and hearing the water crackle and sparkle in my ears. I use that memory to meditate, and I focused on it while giving birth to my son. From the wildlife to the water to the people, there is something absolutely magical about that teardrop island.
---
Enjoyed this post? pin it for later…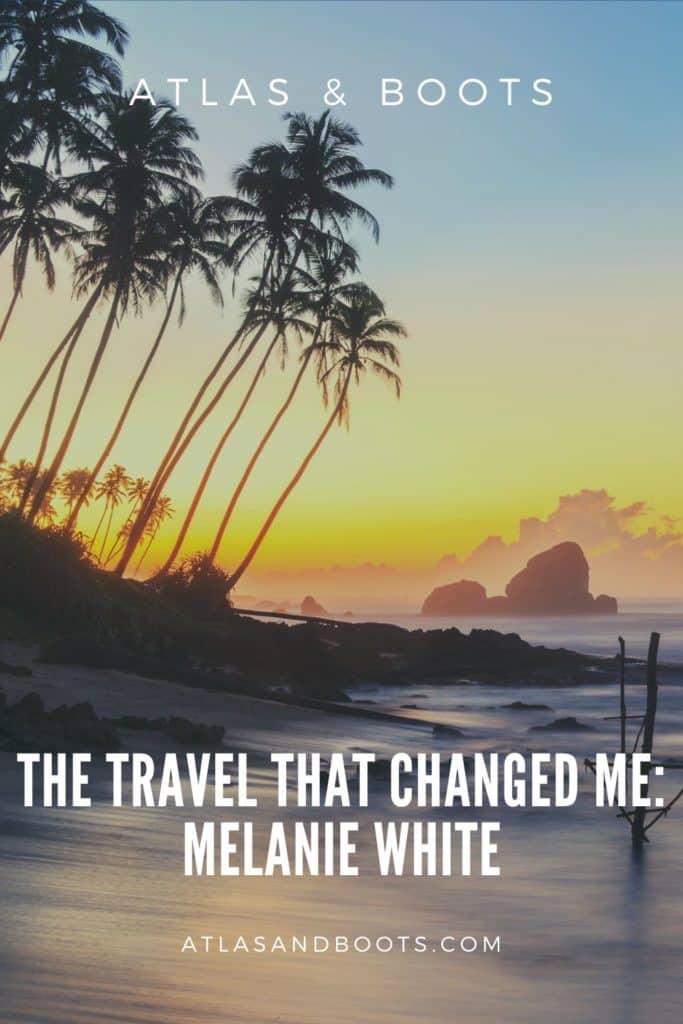 ---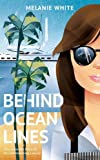 In Behind Ocean Lines, former yacht chef Melanie White shares a deeply personal account of her deterioration in mental health against a backdrop of opulence and unpacks the dark reality of life at sea.