After several weeks in Patagonia and Tierra del Fuego at the southern reaches of the inhabited world, we were very much looking forward to thawing out in Buenos Aires, the "Paris of South America". We arrived in the bohemian area of San Telmo an hour early and stood on a street corner, wondering where to go to await our host and the keys to our lovely apartment.
We saw a Starbucks sign glittering seductively in one corner and trudged towards it, backpacks growing weary on our shoulders. Alas, just as we arrived, the Starbucks shutters went down and the staff closed shop for the evening.
Our second option stood across the street: Bar Plaza Dorrego, a traditional bar and cafe. With its checkered monochrome floors, antique bottles, dusty artefacts and old wooden furniture, Bar Dorrego was far more charming than any Starbucks we'd ever visited. This was in many ways a metaphor for Buenos Aires itself: new versus old, speed versus slow, familiarity versus discovery. It reminded us to make less-obvious choices and to seek options out of the ordinary. To encourage our readers to do the same, we list 10 quirky things to do in Buenos Aires alongside a more popular 'Starbucks' alternative.
1. El Ateneo Grand Splendid bookshop
Starbucks option: Boutique shopping in Palermo Soho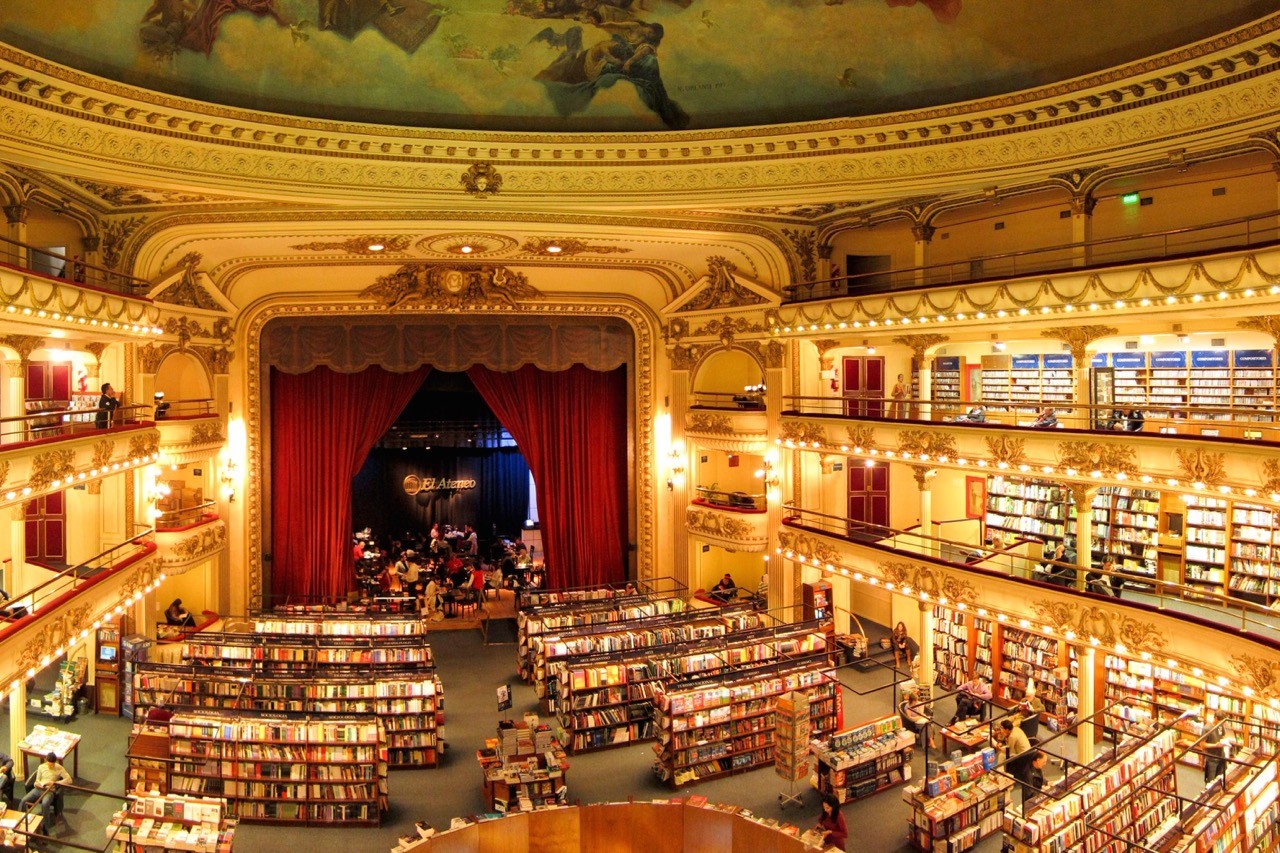 Constructed in 1919 as a performing arts theatre, this majestic building is now one of the world's most beautiful bookshops. It retains many of its original features – ornate carvings, crimson stage curtains and frescoed ceilings – and through them the elegance and grandeur of days long passed. Readers take root in comfortable chairs scattered throughout the shop while the stage is used as a reading area and cafe. Most delightful of all are the rounded balconies now used as tiny reading rooms.
2. Fine dining in secret
Starbucks option: Fine dining at Taquino
The uninitiated can find many a fine steak on the streets of Buenos Aires but dig deeper and you'll find "closed-door" restaurants offering some of the best food in the city. These secret restaurants are run in people's homes often by top chefs keen to share their skill with true foodies in a more intimate setting. Ask a local for a recommendation or try Casa Felix which offers a range of delicious dishes sourced from their very own garden.
3. The unique spectacle of Fuerza Bruta
Starbucks option: A Milonga tango show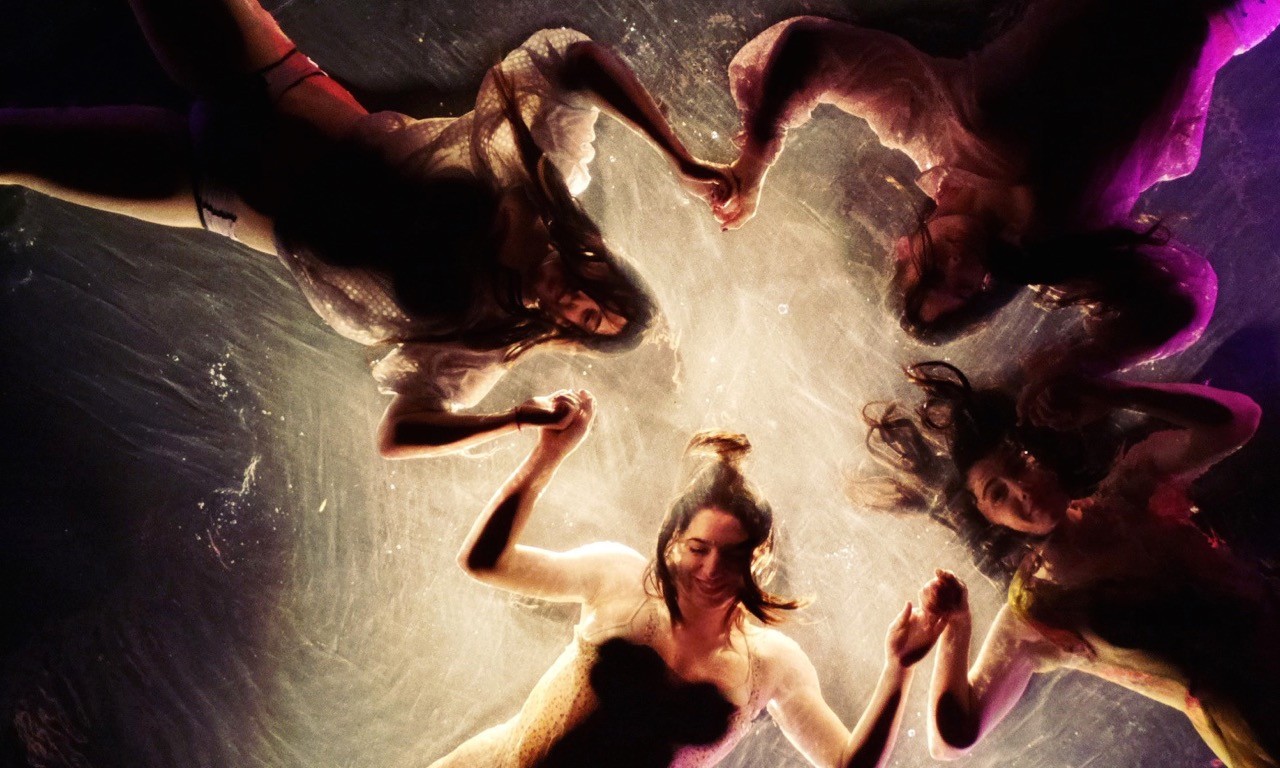 Fuerza Bruta, translated as Brute Force, is sort of like Cirque du Soleil on drugs. The 'aerial and techno extravaganza' is an assault on the senses with giant visuals, pounding drums, frenzied lighting and more dry ice than a Bonnie Tyler concert. The audience stands beneath a cellophane-like pod while performers swoop, sway and slide above their heads. Every once in a while, a hole will open in the pod, a performer will swoop down and propel an audience member up into the air. It's not for everyone but if you're up for a surreal, scary, genre-bending night, you won't be disappointed.
4. The Man tour
Starbucks option: Football match at La Bombonera stadium
If you're in Buenos Aires on a boys' holiday (or practising step 4 from travelling as a couple), consider the Man tour which shows you the city with a twist. The tour stops at a number of classic locations and includes a hot towel straight razor shave at a traditional barber shop, refreshments and cocktails, a cuban cigar, tasty empanadas and a refreshing beer. It's not all dumb fun though: each stop is tied together with Argentinean history focusing on the late 1800s and early 1900s, offering a unique experience for the darker sex.
5. GrinGo! comedy show
Starbucks option: A visit to Teatro Colon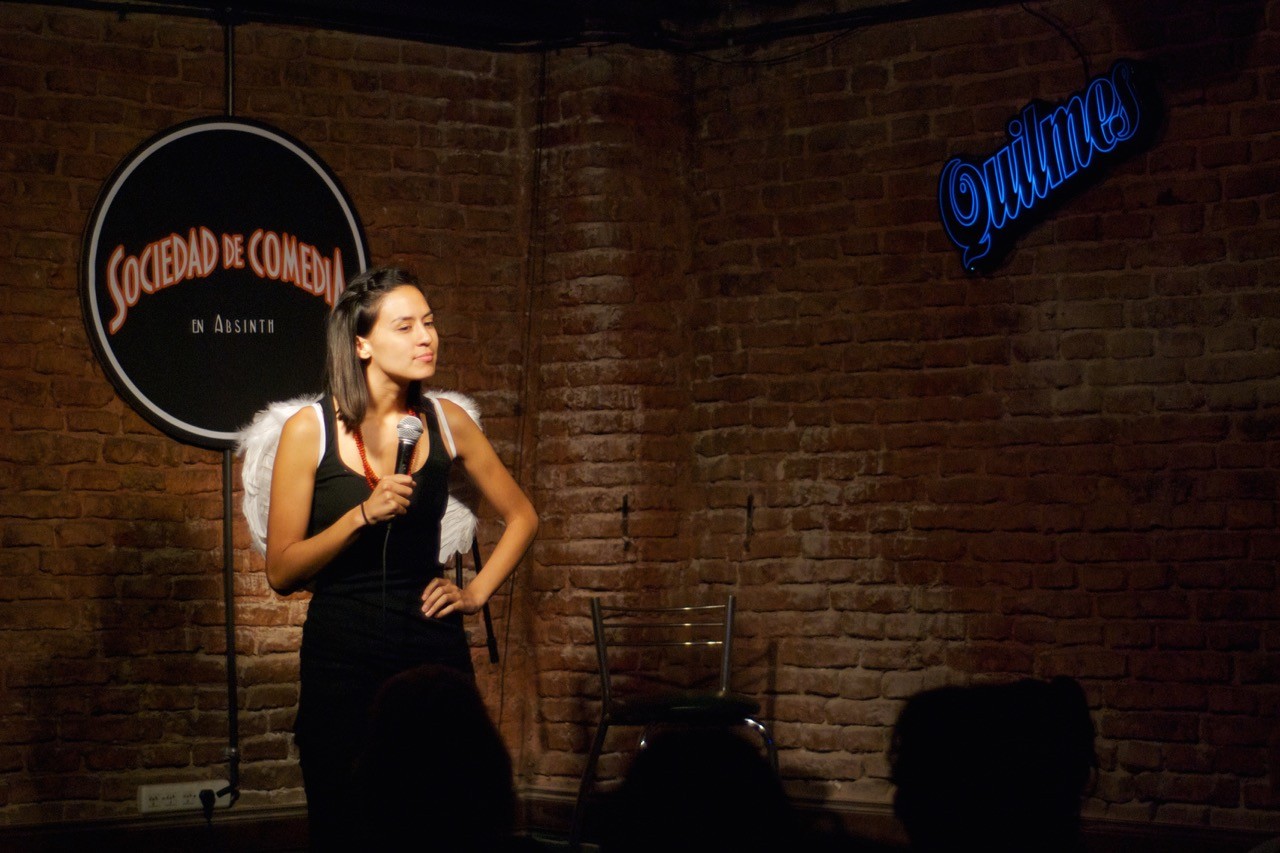 Started in 2011, GrinGo! has refined its offering and is now one of the best comedy nights out in Buenos Aires. The show features around four comedians per night – three regulars and a guest – and hosts a mix of Argentines and expats. Much of the comedy focuses on culture clash as can be expected but offers a hilarious night out nonetheless.
6. ParRilla tour
Starbucks option: Steak at Don Julio
It's a question that inspires debate all across the city: where can you get the best steak? It's this question that the Parrilla tour aims to answer with its 2.5-hour foray through the city's best parrillas. Stopping at number of handpicked locations in San Telmo or Palermo, the tour offers morsels of deliciousness for meat lovers. Over the course of the tour, you will eat enough for a full meal and learn about the neighbourhood and the parrilla culture of Buenos Aires.
7. Cooking with Teresita
Starbucks option: Coffee at La Biela
Alas, we never made it to Teresita's but our host insists she makes the best empanadas you'll ever have. Teresita and her husband, Raul, welcome guests to their kitchen for an hour-long cooking class during which you'll learn to make the aforementioned empanadas. The class is punctuated with glasses of regional wine and guests are invited to enjoy Teresita's charming backyard. The class is out of the city but we hear is well worth the journey there.
8. Street Art tour
Starbucks option: Buenos Aires free walking tour
The Buenos Aires street art tour takes visitors through neighbourhoods you may not otherwise get to see. With the biggest murals in Buenos Aires on the agenda, you'll see entire streets filled with huge artworks by both international and local artists. The 2.5-hour tour starts in Colegiales and ends in Palermo, stopping along the way to sample delicious empanadas.
9. Cocktails at Verne
Starbucks option: Cocktails at Sky Bar
Reportedly named after famed author Jules Verne, this speakeasy in Palermo is distinctly Mad Men-esque in decor. Fancy cocktails are put together by skilled staff (we refuse to use the word 'mixologists') while the unpretentious menu offers a range of hearty snacks (think gourmet hotdogs). Don't be put off by the grand array of drinks on offer. The friendly staff will be more than happy to make a recommendation for the uneducated.
10. Horseriding adventure
Starbucks option: Strolling through Reserva Ecológica Costanera Sur
If you're happy to venture beyond the city borders, David's Argentina Horse Adventures provides a fantastic day out. David has a lifetime worth of experience with horses including spells as a show jumper, instructor, racehorse owner and breeder. His 2-hour 'Countryside Horse Riding option' caters to all levels of riders and takes place on the edge of the Rio del Plata river. More experienced riders can book advanced excursions. Either way, you'll have a lovely day full of true buenos aires.
The Essentials
What: A stay in Buenos Aires, the capital of Argentina.
Where: We stayed at a gorgeous apartment in the middle of the bohemian San Telmo neighbourhood. We found 'The Balcony' through San Telmo Loft, a group of quirky dwellings hand-selected by a small team of experts. Mere seconds from the famous Plaza Dorrego, our apartment offered a great base for getting to the city's major (and minor) sights. With sorely missed mod cons (kitchen! Washing machine! Wifi!), it was a great way to reset after the extremes of Ushuaia. Visit the website or email santelmoloft@gmail.com for bookings.
Atlas & BOots
When: Buenos Aires is ideal in its autumn (March to May) and spring (September to November). Summer can be hot and humid while winter can be overcast, chilly, and rainy. October and November are great months to visit when the city's jacaranda trees are in full bloom.
How: Buenos Aires is easily accessible by air from international, continental and domestic destinations (book via skyscanner.net). Domestic bus routes also run between Buenos Aires and major cities including Salta, Mendoza and Córdoba. Find schedules at omnilineas.com.
---
Find out more with the Lonely Planet guide to Argentina.