As travellers turn to nature in a post-pandemic world, we share 10 real-life hobbit houses that offer the perfect retreat
It's said that humans are one of the most adaptable species on the planet. We have settled the High Arctic and explored the deep sea, making homes in the unlikeliest places. When circumstances change drastically, as they did in 2020, we are able to adapt rapidly to a new way of living. In fact, our collective slowdown last year was so profound, we saw immediate effects on the natural world.
These changes encouraged us to reflect on our way of life on an almost unprecedented scale with many of us vowing to live, eat and travel more sustainably once things returned to normal. Few of us are ready to give up luxury hotels altogether but more of us are opting for nature houses.
These, according to Dutch specialist Nature.house, are places where you can "withdraw from your busy, daily life and just relax in the middle of nature".
Ranging from idyllic cottages by the water to off-grid hikers cabins, these houses prioritise sustainability. Nature.house, for instance, vets its listings, rejecting anything too crowded, commercial or consumerist. Their hope is to foster a stewardship of nature. In fact, for each booking made through their site, they donate €1 to nature projects. To date, they have planted more than a million trees in Madagascar, Tanzania and Burkina Faso and are currently working to reduce bear mortality and conflict in the Abruzzo region of Italy.
Needless to say, nature houses are perfect for the 'outdoorsy-ish'. Below, we profile 10 charming real-life hobbit houses that you can book today.
real-life hobbit houses in a UNESCO Reserve
Located in a UNESCO Biosphere Reserve, these real-life hobbit houses sit among meadows, trees and vines typical of the Saarland region of southwest Germany. The gardens represent the area's rich greenery, from grassland to woodland to orchard.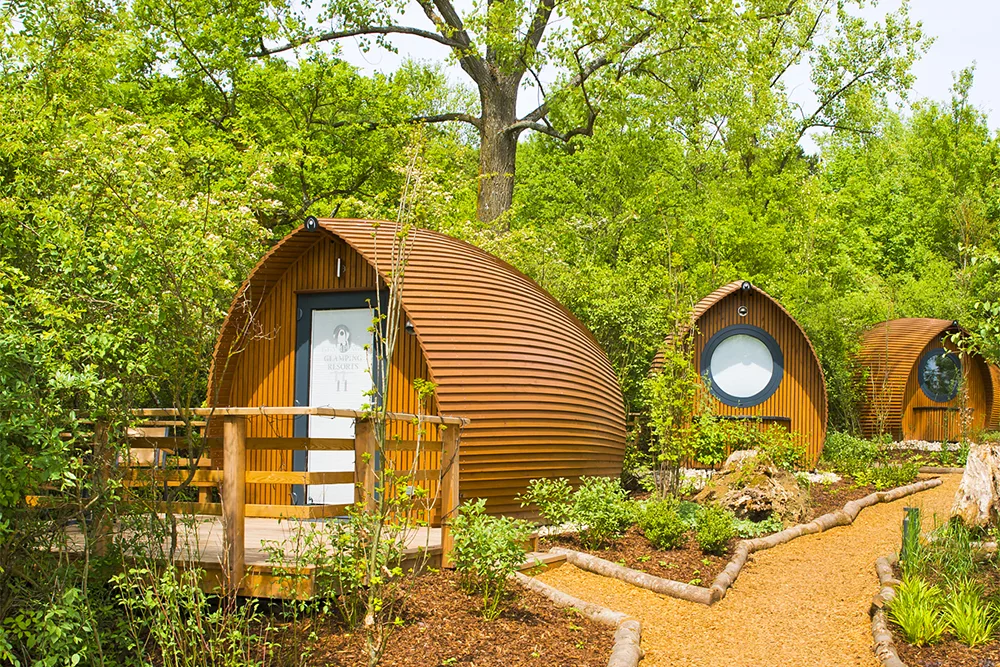 The houses, built with natural wood, offer the charms of a rural getaway but with the comforts of a modern hotel: wifi, heating and TV.
Nearby is the Saarland thermal spa as well as a network of well-maintained hiking trails and cycling paths. Tourism is at the heart of the sustainability strategy and is limited to a transition zone, leaving large tracts of the reserve undisturbed – a perfect place to exhale.
Book this nature house in Kleinblittersdorf
cabin in the woods
This quintessential cabin in the woods is an enchanting slice of Swedish design. Perched atop a hill surrounded by pine trees, the real-life hobbit house is in the tiny locality of Furudal (population: 407) in the province of Dalarna in central Sweden.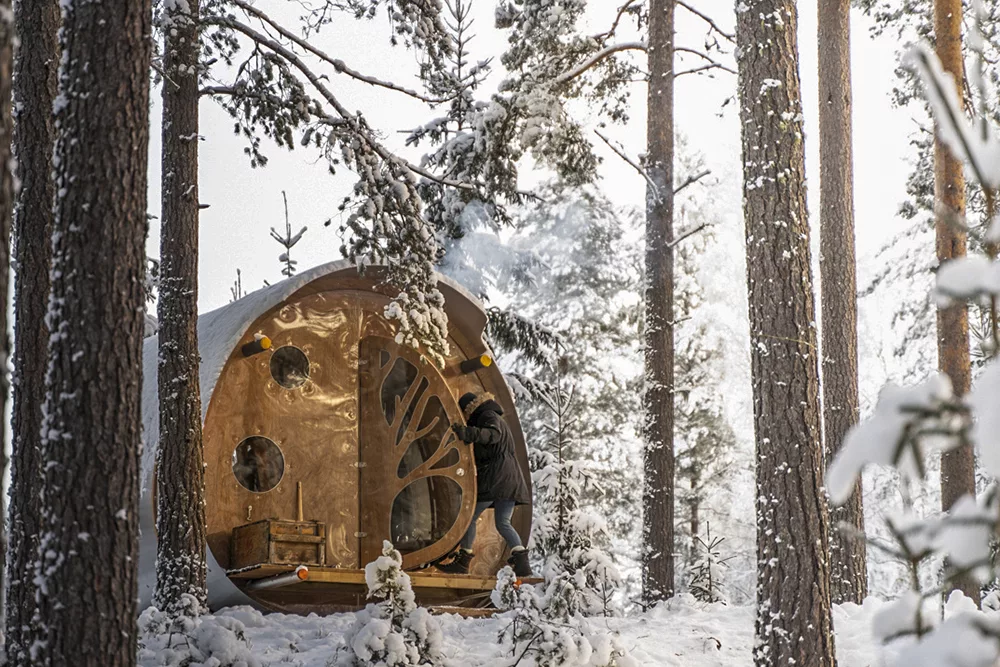 With underfloor heating and a wood-burning stove, the picturesque nature house is the height of Hygge. Situated in a former farmfield, it offers a chance to spot elk, deer, foxes and maybe even a lynx.
Dalarna itself is said to be Sweden in miniature. The mountains, lakes, traditional red cottages, Sami culture and craft tradition are packed tight here, offering plenty in the way of activities if you venture beyond the cosy confines of Furudal.
Book this nature house in Furudal
Woodsmoke and birdsong
Woodsmoke and birdsong come to mind on first view of this cosy hobbit house in the North Brabant region of the Netherlands. Carved into a barrel of six metres, it sits in 1.5 hectares of land with half a hectare reserved for nature. An amphibian pool offers a haven for local wildlife while the garden serves up local produce including fruit and jam.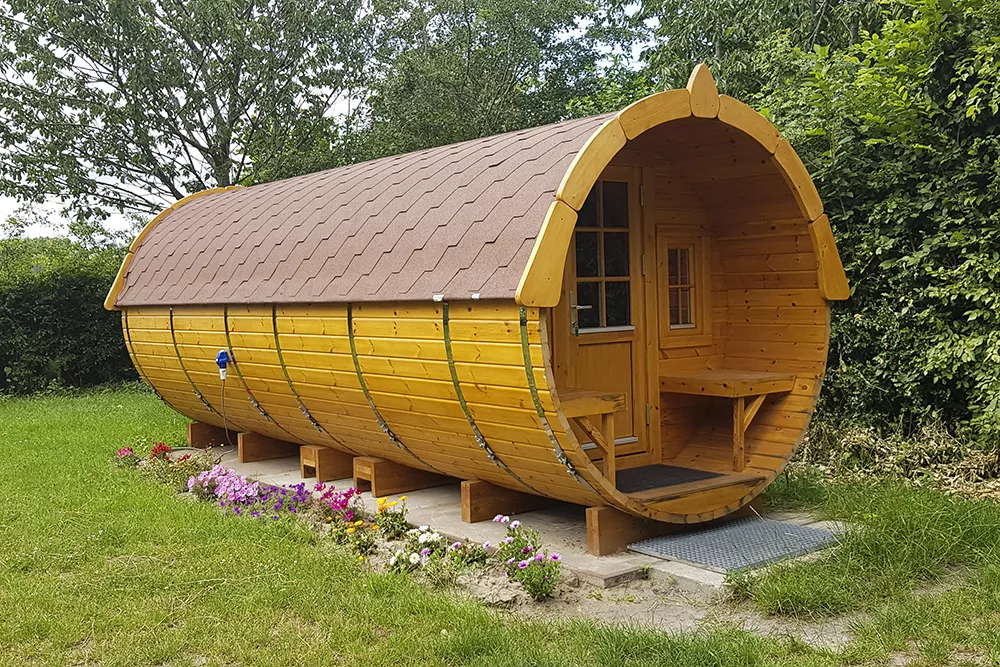 The wider North Brabant area is home to a nature reserve and the historic cities of Breda and Den Bosch. The province is the birthplace of Vincent van Gogh so there's much art and culture on offer here as well.
Book this nature house in Gemonde
lazy Water-side evenings
This tiny nature house sits on a terrace overlooking tranquil waters. Comfy sun loungers call for long evenings on the veranda and maybe a spot of birdwatching. Look out for buzzards, spoonbills, woodpeckers and owls. Foxes have been known to make an appearance too.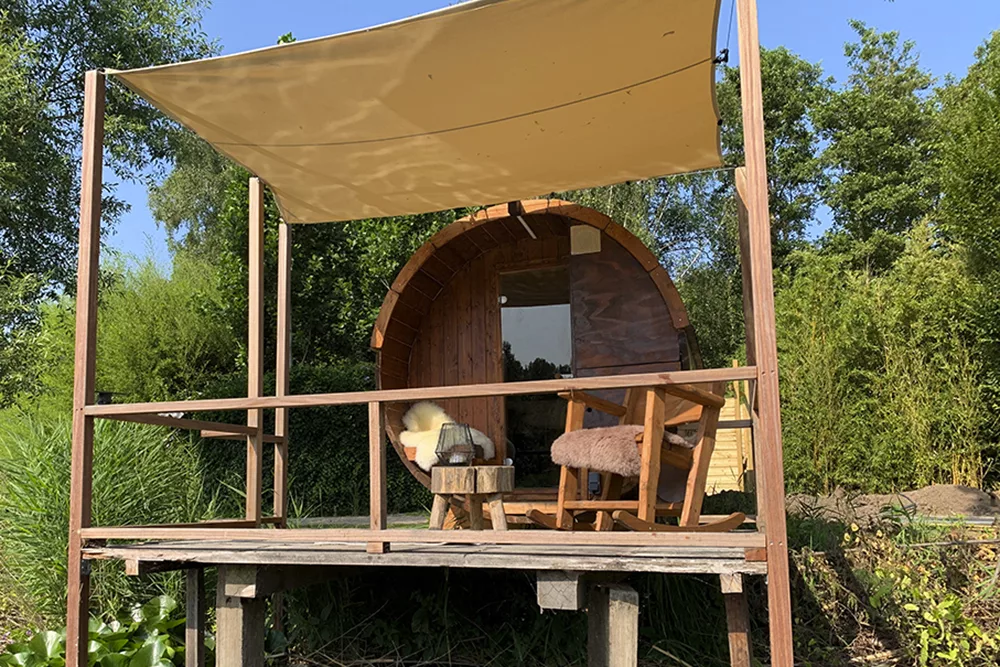 The surrounding forest can be explored via a range of walking and cycle paths while a nearby outdoor centre offers climbing and canoeing. Further afield is Elysium (2km), one of the largest spas in the Netherlands while Rotterdam is only a 15-minute drive away.
Book this nature house in Bergschenhoek
A field of dreams
This charming hobbit house is located on a farm in the ​​Utrecht region of the Netherlands. Cows graze in the meadow, birds and frogs chirp contentedly while a flock of sheep completes this bucolic scene.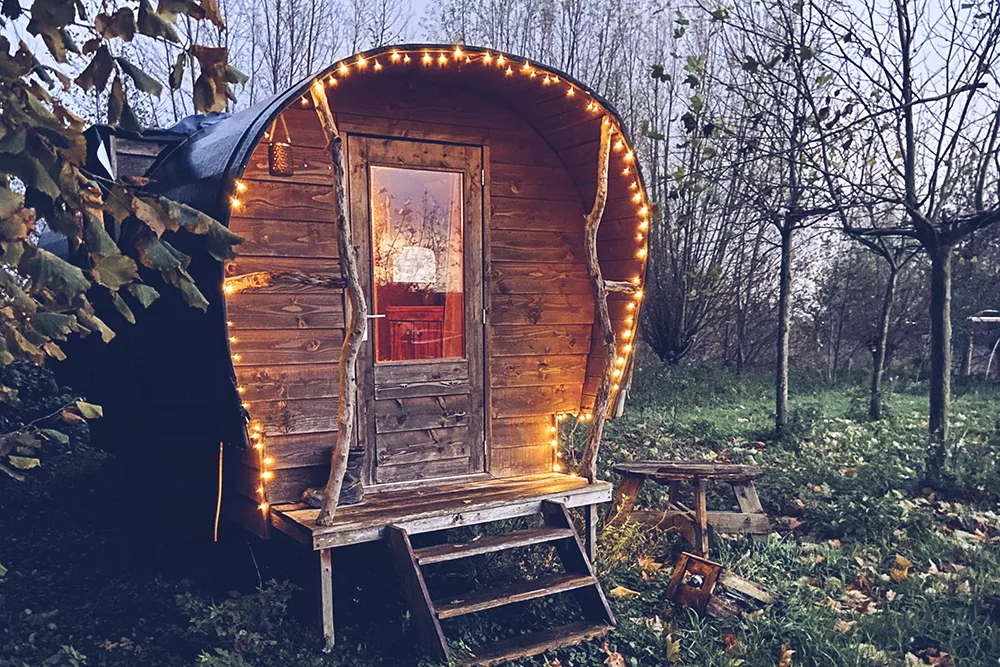 The house itself sits next to a picturesque vegetable garden close to a cherry orchard. Guests should consider a trip to the nearby village of Bunschoten-Spakenburg for quintessential Dutch scenery and a range of museums, shops, markets, restaurants and cafes.
Book this nature house in Bunschoten-spakenburg
welcome to the shire
Inspired by the Shire, this nature house in the Midi-Pyrénées region of France is one of our favourite real-life hobbit houses. Fully furnished with a covered veranda and enclosed garden, it also has access to surrounding grounds and an adjacent forest where guests can venture for an afternoon picnic.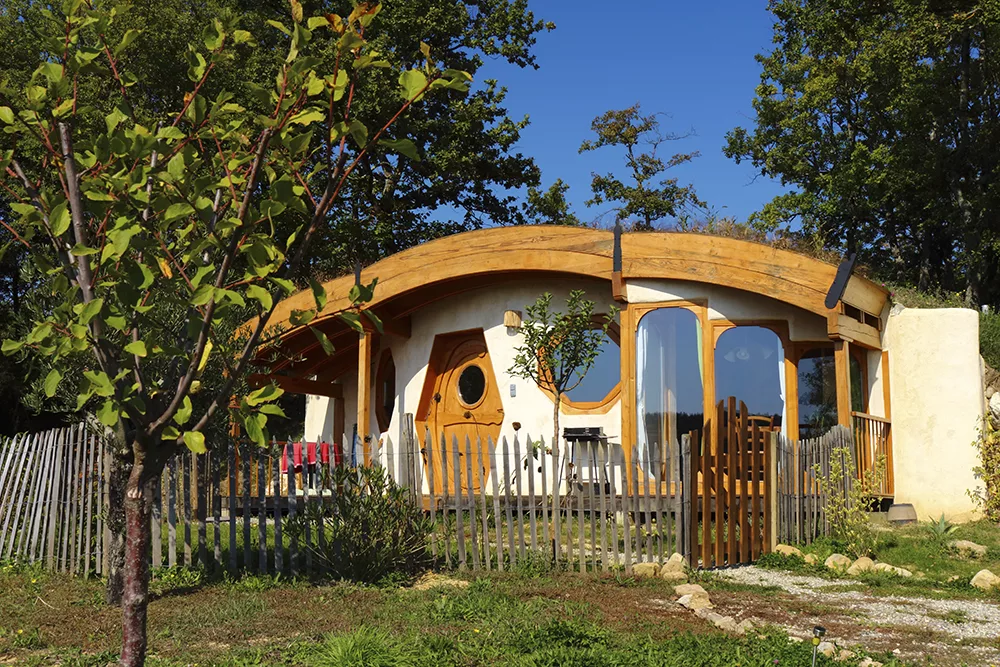 The Midi-Pyrénées is a landscape of mountains and forests, and there is much to discover here: natural caves, traditional villages and the Cathar castles of Montségur and Carcassonne. Summers are filled with village festivals while, in winter, skiers can head to a ski area 35km away.
Book this nature house in Limbrassac
mountain retreat
A wood fire, crystal-clear water from its own source and natural stone walls make this nature house the perfect place to escape. Located in the Languedoc-roussillon region of France, the house is powered by solar panels and has a large pond on the roof which keeps it cool in the summer.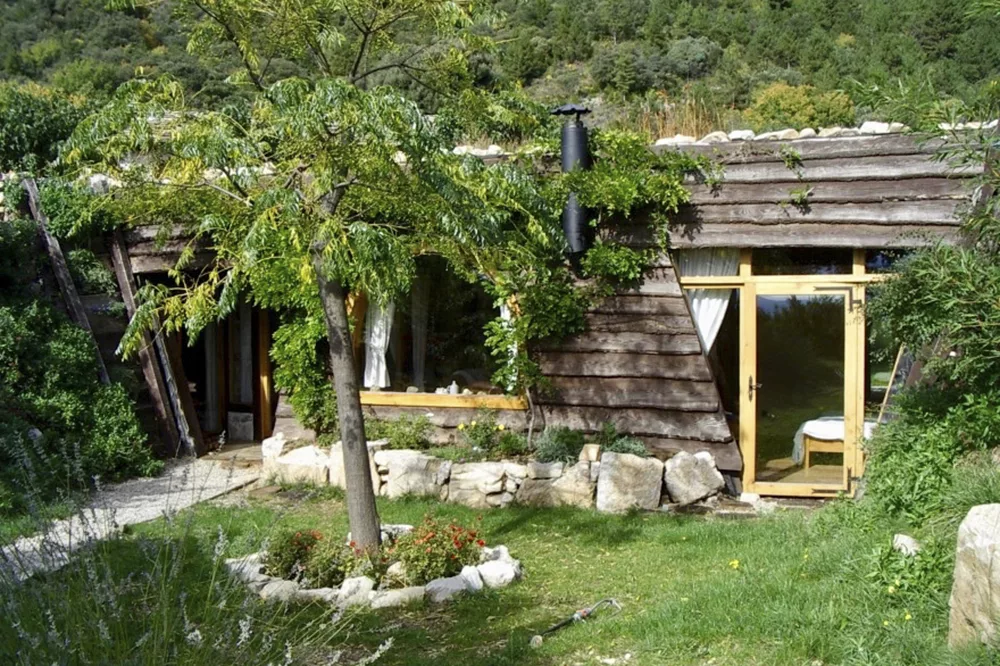 Guests can laze in the shade of a 200-year-old holm oak to a soundtrack of cicadas and birds of prey, which nest in the high wooded cliffs behind the house. From here, it's possible to spot a silvery streak of the Mediterranean or the snow-capped peaks of the Pyrenees.
Activities in the surrounding area include surfing, swimming, sailing and fishing at Lac du Salagou and canoeing in the Hérault, the Heric or the Tarn.
Book this nature house in Saint privat
gardening leave
This waterside nature house is a gardener's delight. Located in a former experimental garden in the South Holland town of Boskoop, the site was a tree nursery research station and is still home to a rich assortment of plants and trees.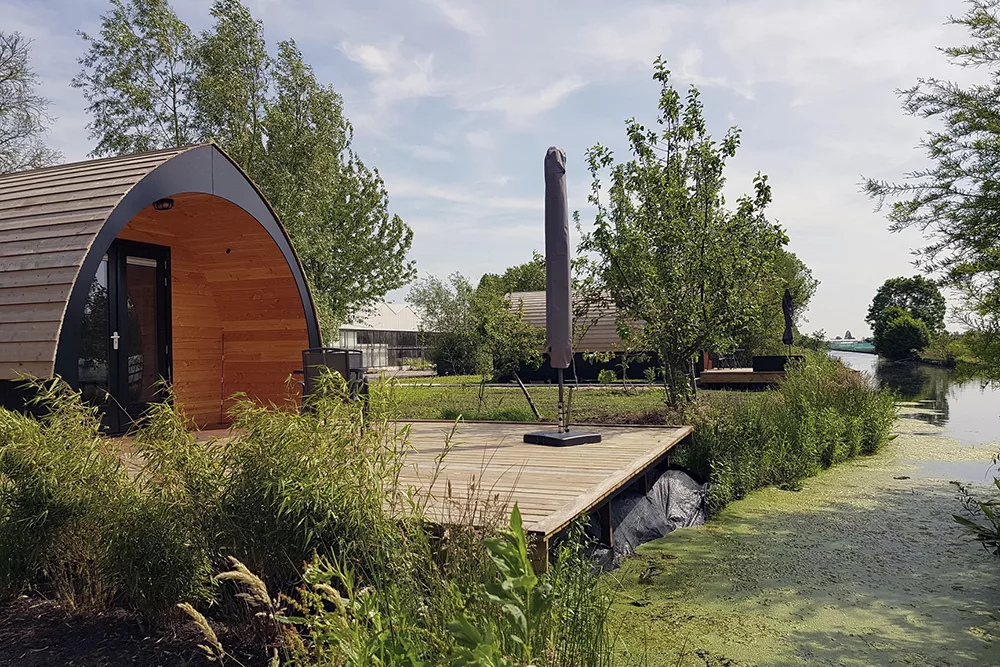 The town of Boskoop itself is famous for its nurseries. There are over 700 situated here as well as a nursery museum to showcase its long and illustrious history as a tree growing area. Guests can explore the sights on foot or by bike via one of the myriad mapped routes.
Book this nature house in Boskoop
local delicacies
A crackling fire, a blue tit nesting in the garden and a brook babbling in the distance. If this is your idea of a perfect evening, then consider this nature house in the Twente region of the Netherlands.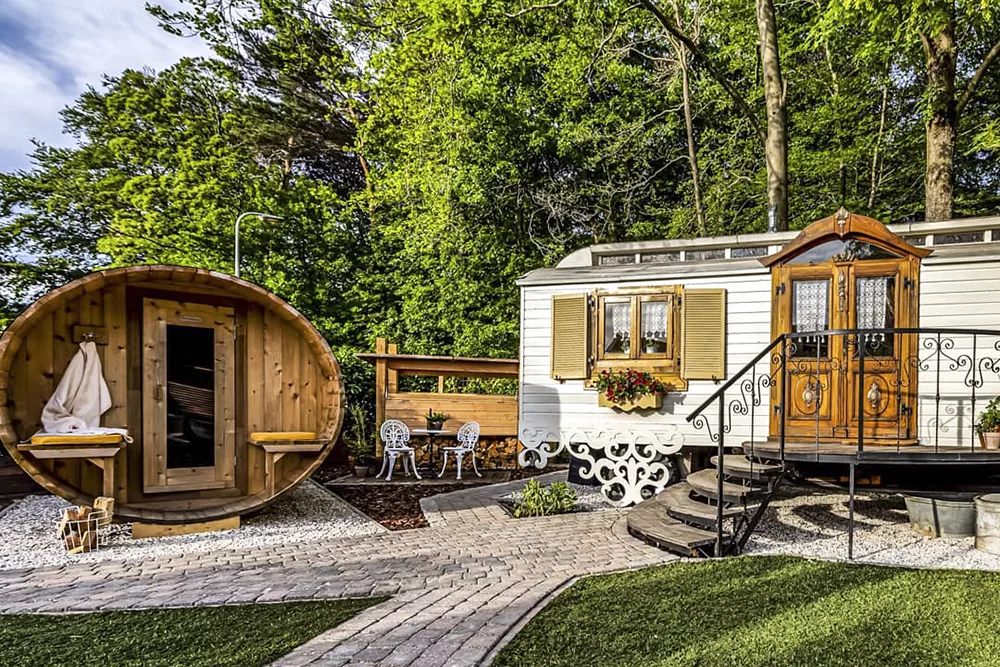 A network of walking and cycling routes offer a scenic way to discover the estates, meadows and forests of Twente but, as the owners say, the best way to start your stay is with a snack at the nearby restaurant run by their neighbour Marcook. Duly fed and watered, you can go walking, fishing or golfing, rounded off by a dip in your private jacuzzi.
Book this nature house in Enschede
A touch of romance
Set in a picturesque corner of Uitwijk in the North Brabant region of the Netherlands, this nature house combines cosy comfort with modern convenience. A clean, minimalist design maximises the space inside while a wood stove outside makes for long romantic evenings even on chilly nights.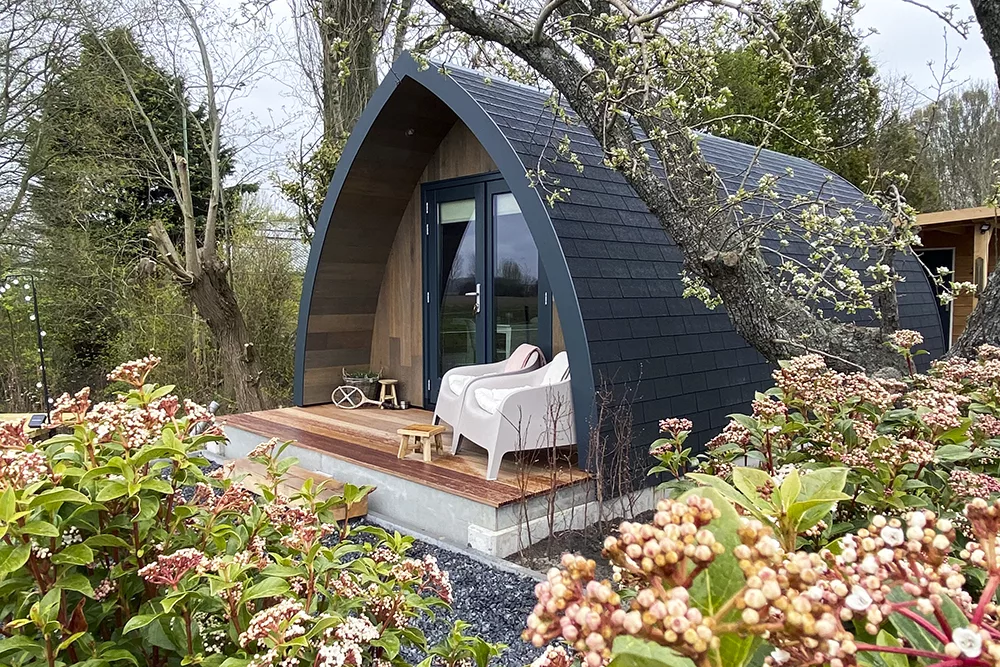 There are numerous walking and cycling routes that leave from the house and several sights nearby including the dramatic water castle of Loevestein, the fortified town of Woudrichem and Biesbosch National Park, one of the country's largest national parks and one of Europe's last extensive areas of tidal freshwater wetlands.
Book this nature house in Uitwijk
---
Enjoyed this post? pin it for later…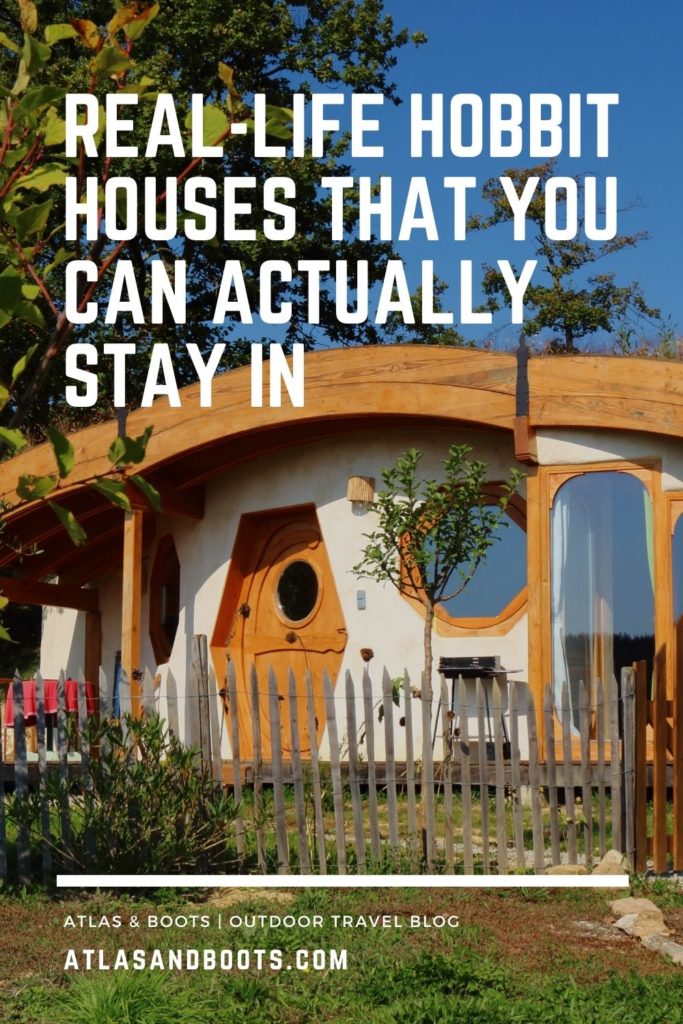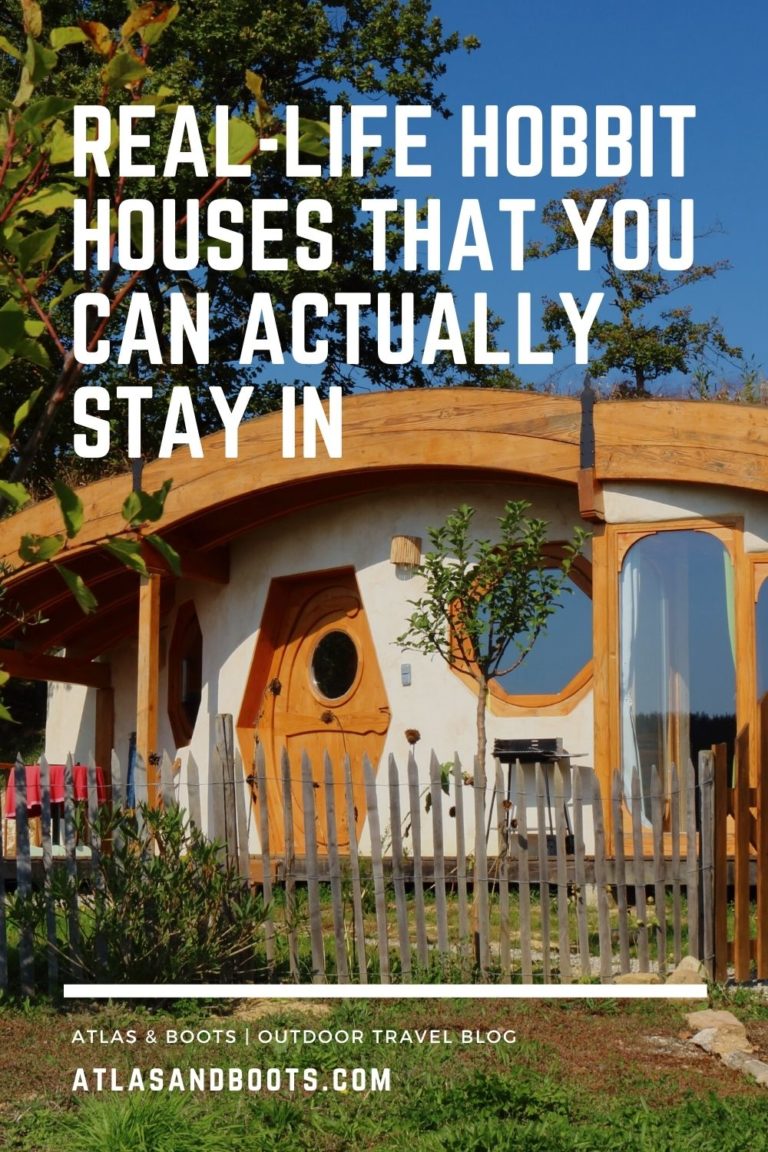 ---