San Agustin in Colombia is a sleepy little town buried in the rolling green hills of the southwestern part of the country. The town unfortunately lacks the pretty and quaint charms of colourful Guatape or adorable Salento, but makes up for it with Colombia's finest archaeological park within walking distance.
Named a UNESCO World Heritage Site in 1995, Parque Arqueológico is home to over a hundred 3,300-year-old statues carved from stone by the area's famous pre-Hispanic masons.
Comparable to Easter Island's Moai statues, although not quite on the same scale, they depict some rather beguiling, if not creepy, animal-human hybrid creatures. Fanged faces smile awkwardly at you from all angles as you wander the forested trails and climb the green hilltops.
Much mystery surrounds the statues and the civilisation that built them. Despite decades of archaeological renovation and research there are still no clear answers to why these statues (and why so many) were carved and erected.
Ritual burial traditions is the most popular explanation. However, with little or no documented evidence of this pre-Hispanic civilisation it is likely to remain a mystery forever.
One suggestion has been that the local population may well have been consuming the hallucinogenic San Isidro mushrooms that grow wildly on the nearby green and fertile slopes. This may explain the serpent-headed humans, sex-crazed monkeys and other rather disturbing (and hilarious) stone imagery that's depicted.
While wandering the park I certainly felt a little like an old-school Livingstone-esque explorer. This may because at one point we stumbled across a rather large tarantula in our path or maybe it was just that I was wearing my favourite expedition shirt.
Either way, knowing that the statues and burial sites stem from an enigmatic period that neither the Spanish colonialists nor the Incan empire can account for evoked a certain element of old-world romance and nostalgia.
In the main park there are four main sites to see including an exhausting traipse up to Alto de Lavapatas, the oldest of the sites, offering great views of the surrounding countryside. On arrival at the park there is a small but informative museum and visitors center where a map of the park is provided by the park staff.
Depending on your enthusiasm for very old and fairly creepy animal-human hybrid statues there are other sites to explore in the area. Alto de los Idolos, El Tablón, La Chaquira, El Purutal and La Pelota can all be explored by foot, jeep tour or horseback ride.
How to get to San Agustin
The Parque Arqueológico is a 2.5km walk from the center of San Agustin. The site is clearly signposted and easy to find. There are also local taxis available. San Agustin takes a little bit of dedication to get to. There are direct buses from Bogotá (10-12 hours) and Popayán (6-7 hours).
However, we came from Medellin which involved a 14-16 hour bus journey to nearby Pitalito. From here you then need to take a 45-minute collective-style taxi to San Agustin (4,000 COP p/person), which may or may not drop you at your accommodation depending on the driver. We tipped our driver an extra 2,000 COP as he took us up the hillside to our hotel.
Be warned – the bus onwards to Popayán was a particularly torturous affair! For huge sections, the "road" is not tarmacked and therefore very bumpy and we had the misfortune of our bus breaking down, meaning we had to wait roadside for two hours and then crammed onto the next one. Prepare for your quoted journey time to possibly double!
We can recommend Hotel La Casa de François, where we camped but which also has dormitories and private rooms available with a decent onsite restaurant and great views of the surrounding countryside.
---
Enjoyed this post? pin it for later…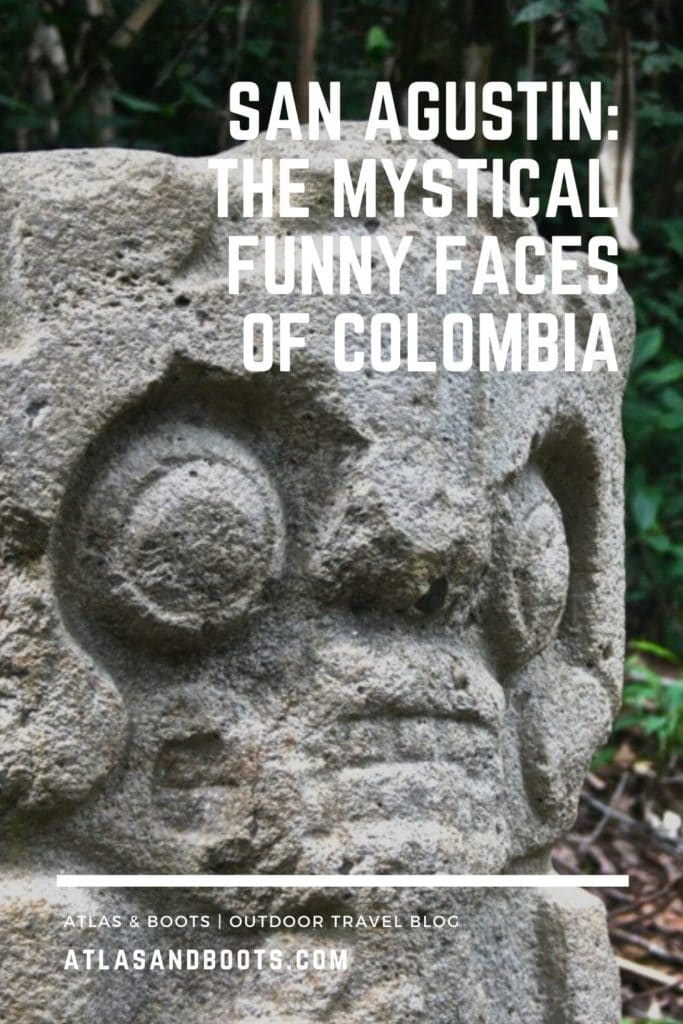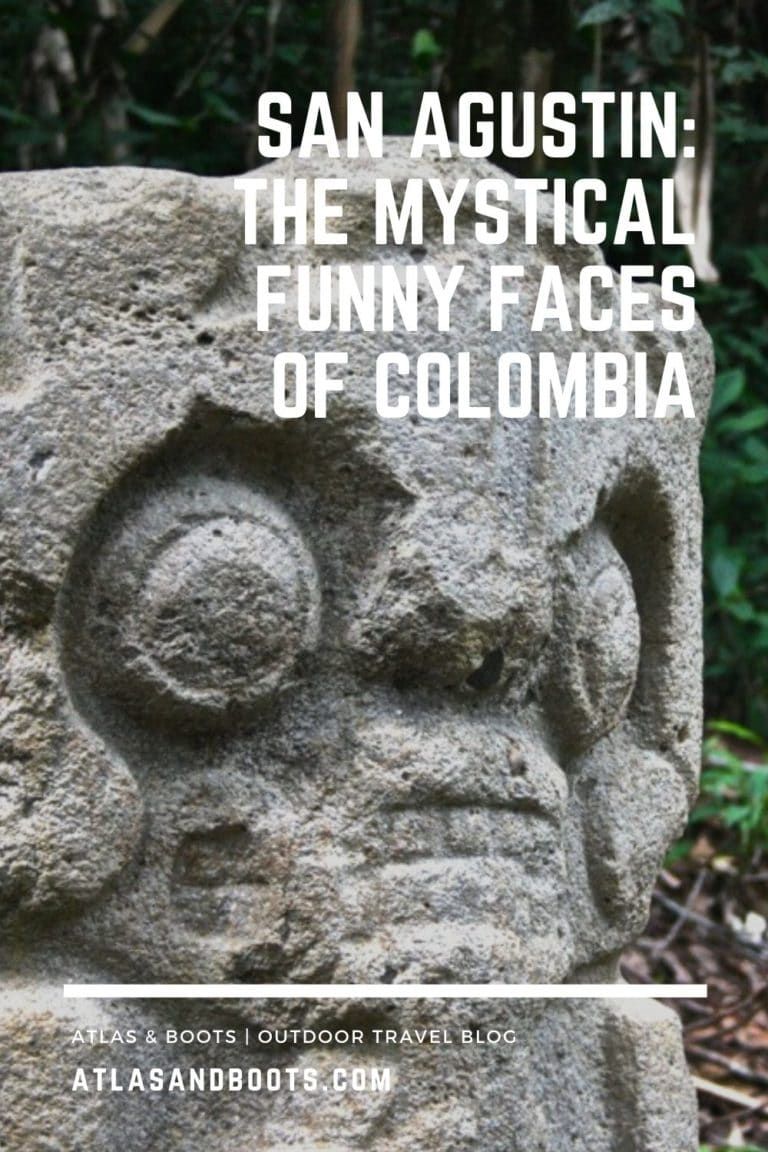 ---
Lonely Planet South America includes a comprehensive guide to the country, ideal for those who want to both explore the top sights and take the road less travelled.