Having spent six months of our trip crossing the ocean, we list the best South Pacific cruises and dream that one day, we'll return to experience them all
The Pacific Ocean is the largest body of water in the world and the South Pacific is arguably the most beautiful. Portuguese explorer Ferdinand Magellan first entered the Pacific on an expedition of world circumnavigation from 1519 to 1522.
He named the ocean Pacífico, meaning "peaceful", as he was surprised at how calm the waters could be. Centuries later, sailors still flock to the great ocean to catch the trade winds in their sails.
We are no different, having spent six months of our trip crossing the ocean from Vanuatu to Los Angeles, stopping at Fiji, Samoa, Tonga, New Zealand, the Cook Islands, Tahiti and French Polynesia along the way.
Best South Pacific cruises
We are by no means experts, but during that time we spent plenty of days aboard ships – Kia's bouts of seasickness can attest to that – although it should be noted, we did not always enjoy the luxuries of a cruise ship!
Here we list the best South Pacific cruises and dream that one day, we'll get to return and experience them all.
Darwin's journey to the Galapagos
Described as a 98-guest mega-yacht, this modern vessel certainly looks the part. Having just returned from a do-it-yourself tour of the Galapagos I can certainly see the appeal of this cruise.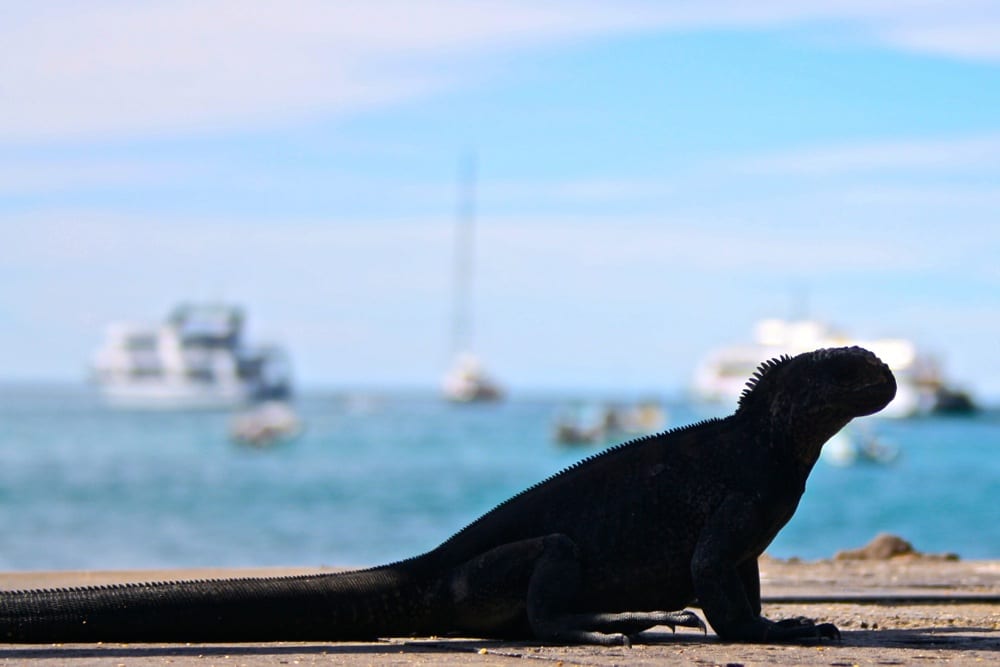 However, just looking at the price makes my stomach turn. I can safely say that the Galapagos is one of the most expensive destinations I have ever visited and we were seriously pinching the pennies while we were there.
But, I can also safely say that it is also one the most alluring destinations I've ever visited and would make any list of the best South Pacific cruises. It's sure to be a journey like no other.
Cruise company: Celebrity Cruises
Ship: Celebrity's Xpedition
Occupancy: 98
Tonnage: 2,842
Inauguration year: 2004
Cruise duration: 7, 10, 11 and 13 nights available
Cost: from $3,999 (7 nights)
Typical itinerary:
Day 1:Baltra, Galapagos
Day 1: Daphne Island, Galapagos
Day 2: Puerto Egas, Galapagos
Day 2: Rabida, Galapagos
Day 3: Elizabeth Bay, Galapagos
Day 3: Caleta Tagus, Isabela
Day 4: Sullivan Bay, Santiago
Day 4: Bartolome, Galapagos
Day 5: Las Bachas, (Santa Cruz)
Day 5: North Seymour, Galapagos
Day 6: P. Baquerizo, San Cristobal
Day 6: Cerro Brujo, San Cristobal
Day 6: Kicker Rock (San Cristobal)
Day 7: Puerto Ayora, Galapagos
Day 8: Baltra, Galapagos
Crossing the equator: Hawaii, Tahiti and South Pacific
This one has a very special place in our hearts. We completed this very cruise in January 2015 and can testify that it really was a fantastic experience. The port days take in some fantastic destinations such as Bora Bora and Hawaii, but for us, it was the sea days with endless views that we really loved.
Two long stints (four and five days) out in the open ocean really pushed home the vastness of the Pacific Ocean. Considering the exotic destinations, the length of the cruise and the novelty of crossing the equator, the price is really appealing. You don't have to be a millionaire to feel like one on this cruise.
Cruise line: Princess Cruises
Ship: PacificPrincess
Occupancy: 672
Tonnage: 30,277
Inauguration year: 1999
Cruise duration: 16 nights
Cost: from $2,599
Typical itinerary:
Day 1: Tahiti (Papeete), French Polynesia
Day 2: Tahiti (Papeete), French Polynesia
Day 3: Moorea, Polynesia
Day 4: Bora Bora, French Polynesia
Day 5: At Sea
Day 6: At Sea
Day 7: At Sea
Day 8: At Sea
Day 9: Hilo, Hawaii
Day 10: Honolulu, Hawaii
Day 11: Maui (Lahaina), Hawaii
Day 12: At Sea
Day 13: At Sea
Day 14: At Sea
Day 15: At Sea
Day 16: At Sea
Day 17: Los Angeles, California
Escape to paradise aboard the Fiji Princess
The Fijian Mamanuca and Yasawa islands are some of the most picturesque you'll ever see. We were there in September and described it simply as heaven. If you don't like long sea days then this is the cruise for you.
Itineraries have a maximum of four hours cruising time per day, meaning you'll have plenty of time for all the activities available. Many of the islands on the agenda are uninhabited and utterly pristine, so the swimming is outrageous and the snorkelling is spellbinding.
The three- and four-day itineraries take in the very best each island group has to offer and (if you can afford it) the seven-day itinerary is the best of both worlds as it combines the two.
Cruise line: Blue Lagoon Cruises
Ship: Fiji Princess
Occupancy: 68
Tonnage: 1,258
Inauguration year: 1998
Cruise duration: 3, 4 and 7 nights available
Cost: from $1,950 (3 nights)
Typical itinerary:
Day 1: Denarau Marina
Day 2: Modriki Island
Day 3: Naviti and Soso Bay
Day 4: Naukacuva and Narara Islands
Day 5: Sacred Islands
Day 6: Nanuya Lailai
Day 7: Drawaqa Island
Day 8: Denarau Marina, Nadi
South Pacific Splendor: Auckland to Papeete
You'll be aboard one of the newest ships in the ocean: the HS Marina only came into service in 2011. This cruise is basically a cross-section of the South Pacific and the cultures to which the vast ocean is home.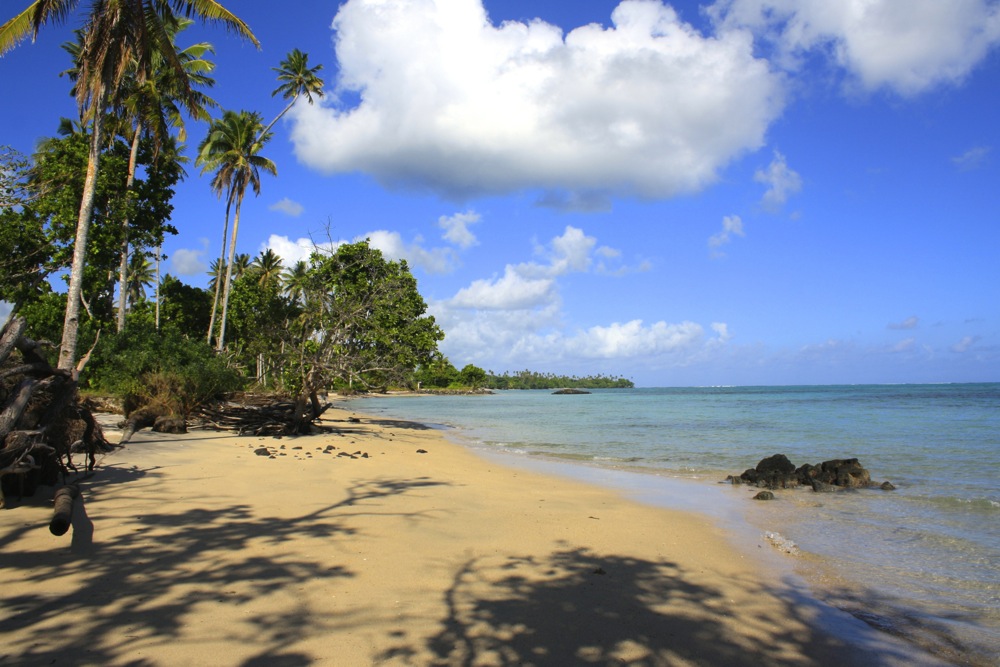 The itinerary includes some exotic destinations (Noumea and Bora Bora) as well as more traditional and cultural Polynesian ports (Apia and Suva). The cruise will cross the international dateline meaning you'll gain a day too (depending where you're returning to).
Starting in modern, western and well-connected Auckland and finishing in romantic Tahiti, you can confidently claim to have truly sailed the South Pacific.
Cruise line: Oceania Cruises
Ship: Marina
Occupancy: 1,250
Tonnage: 66,084
Inauguration year: 2011
Cruise duration: 16 nights
Cost: from $3,999
Typical itinerary:
Day 1: Auckland, New Zealand
Day 2: Rotorua (Tauranga)
Day 3: Bay of Islands, New Zealand
Day 4: At sea
Day 5: Noumea, New Caledonia
Day 6: Noumea, New Caledonia
Day 7: At sea
Day 8: Suva, Fiji
Day 9: Lautoka, Fiji
Day 10: At sea
Day 11: Int'l Date Line East; Apia, Samoa; Pago Pago, American Samoa
Day 12: At sea
Day 13: At sea
Day 14: Bora Bora, French Polynesia
Day 15: Bora Bora, French Polynesia
Day 16: Moorea, French Polynesia; Papeete (Tahiti), French Polynesia
Day 17: Papeete (Tahiti), French Polynesia
Tahiti and the Tuamotu Islands
For the really nostalgic sailors among us who dream of a more romantic and traditional sea voyage, the Wind Spirit is for you. The Wind Spirit is a very unique vessel as it is motor sailing yacht.
She is one of an unusual class of only three vessels designed as a modern cruise ship but carrying an elaborate system of computer-controlled sails on four masts.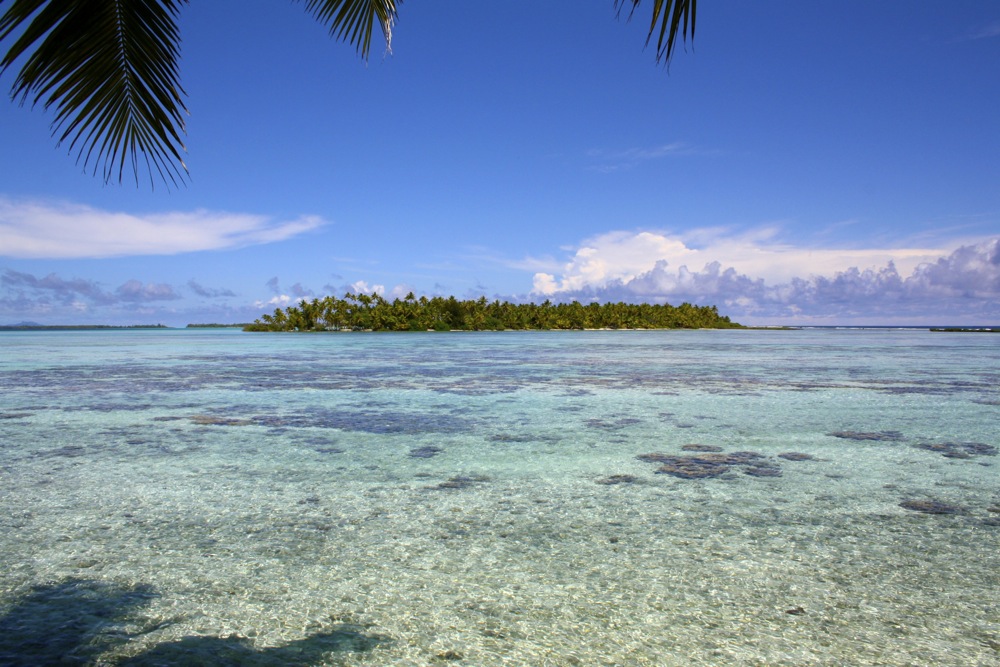 The ship sails through the windward and leeward Society Islands and onto the serene natural beauty of the Tuamotu Islands, where pristine atolls and crystal lagoons welcome its passengers to a hidden paradise.
This itinerary certainly takes the passenger off the beaten track seldom visited by the larger cruise ships of the Pacific. This is a truly unique adventure.
Cruise line: Windstar Cruises
Ship: Wind Spirit
Occupancy: 148
Tonnage: 5,736
Inauguration year: 1988
Cruise duration: 10 nights
Cost: from $4,199
Typical itinerary:
Day 1: Papeete (Tahiti), French Polynesia
Day 2: At sea
Day 3: Takapoto, French Polynesia
Day 4: Tiputa, Rangiroa, French Polynesia
Day 5: At sea
Day 6: Huahine and Raiatea, French Polynesia
Day 7: Raiatea, French Polynesia
Day 8: Bora Bora, French Polynesia
Day 9: Bora Bora, French Polynesia
Day 10: Moorea, French Polynesia
Day 11: Papeete (Tahiti), French Polynesia