We take a look at the best things to do in Bergen, Norway – an excellent blend of nature, culture and exciting city living
Seven fjords, seven hills and an old-world fishing wharf help make Bergen in Norway the perfect destination for a weekend getaway.
Bergen may be one of the rainiest cities in Europe but it's also a vibrant cultural center with superb access to the western fjords. The city offers an excellent blend of nature and culture and, despite the damp, we loved it. Here's what we suggest for a long weekend.
1. Bryggen
The Unesco World Heritage Site of Bryggen should be your first stop. The bright and beautifully preserved wooden houses run along the eastern shore of Vågen Harbour (bryggen translates as 'wharf').
Fifty-eight buildings make up Bergen's oldest quarter including boutique cafes, craft shops and galleries. While there, check out the Norwegian Fisheries Museum located in authentic wharf-side warehouses as old as Bryggen.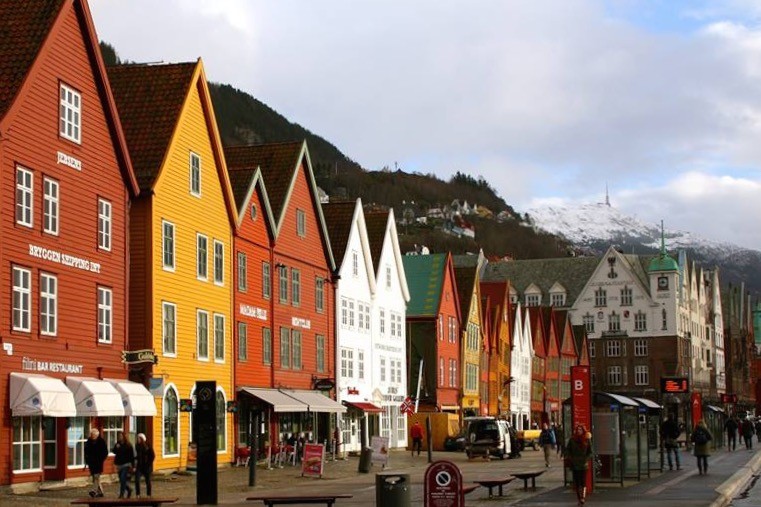 More information: visitbergen.com
2. Mount Floyen and the Funicular (Floibanen)
A morning hike up Floyen seems to be something of a weekend tradition among the locals of Bergen. We suggest you do what we did and join them! It takes about an hour to hike up to the summit of Floyen where you can reward yourself with a hot drink and enjoy the pretty views before taking the funicular down to the city centre.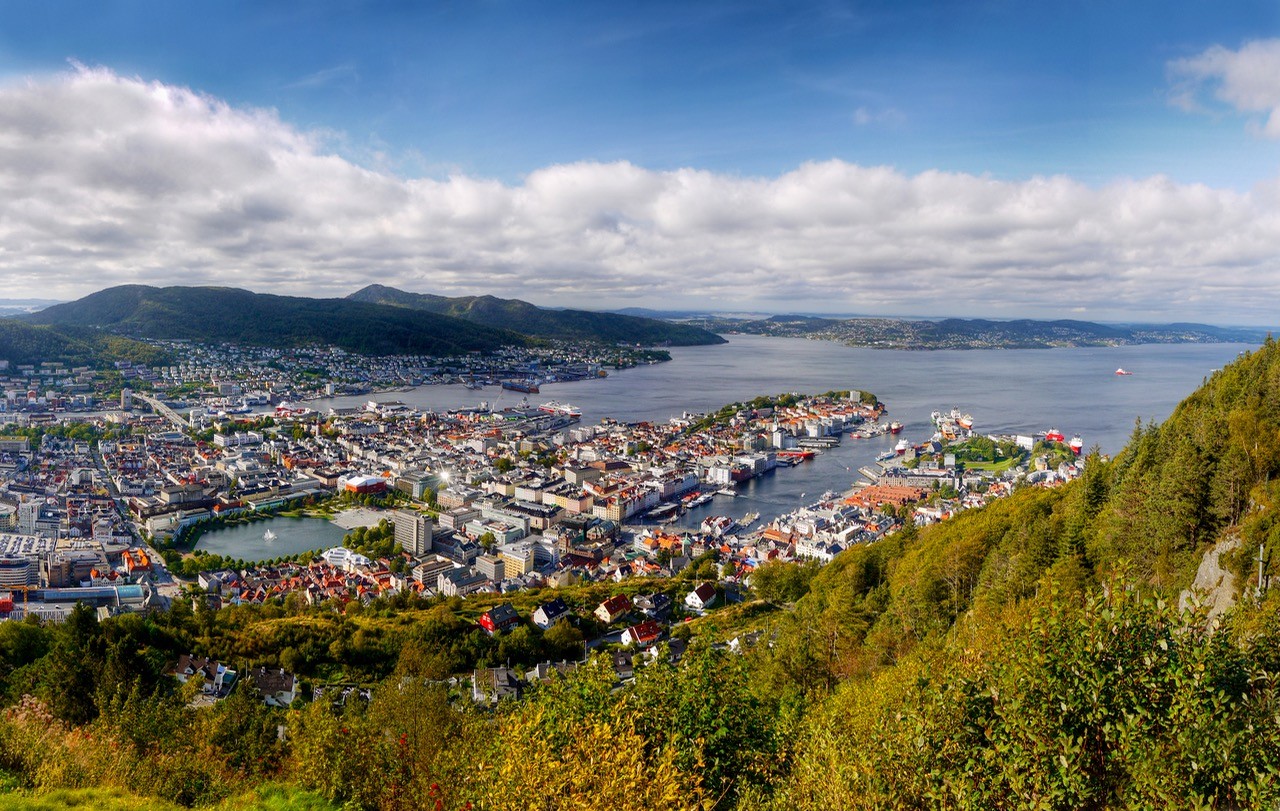 More information: floyen.no
3. Hardangerfjord cruise and trip to Rosendal
The small and picturesque village of Rosendal is a two-hour boat ride from Bergen, offering views of the Hardangerfjord, the 'Queen of the Norwegian fjords'. Rosendal is a great area for a spot of hiking with plenty of trails heading out from the village in all directions.
We walked a couple of short routes before relaxing over a hot chocolate and slice of cake at one of the delightful cafes. (The kind of hiking Kia loves!)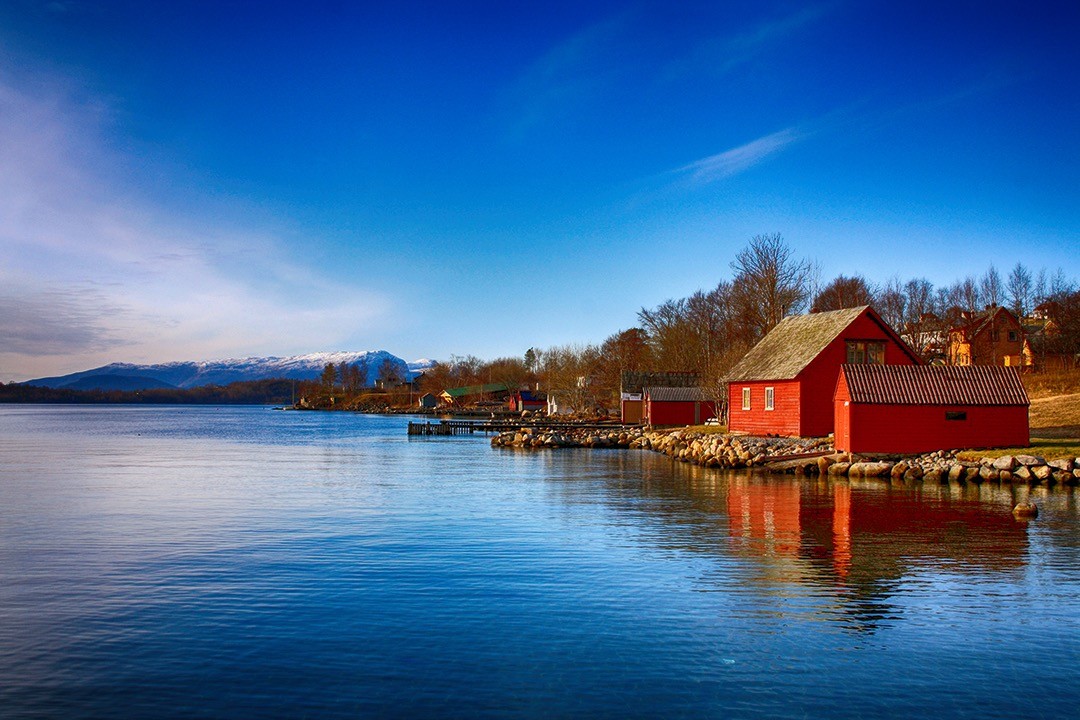 More information: visitbergen.com
4. Flamsbana Railway
If you have the time (and the money) then "the most beautiful train journey in the world" is well worth both. This is not just tour company hyperbole; National Geographic has named the Flam Railway as one of its top 10 train journeys in Europe.
Known as 'Norway in a Nutshell' the route takes in spectacular scenery including vertiginous mountainsides, foaming waterfalls and endless fjords as it winds its way along cliff-edge tracks and 20 tunnels.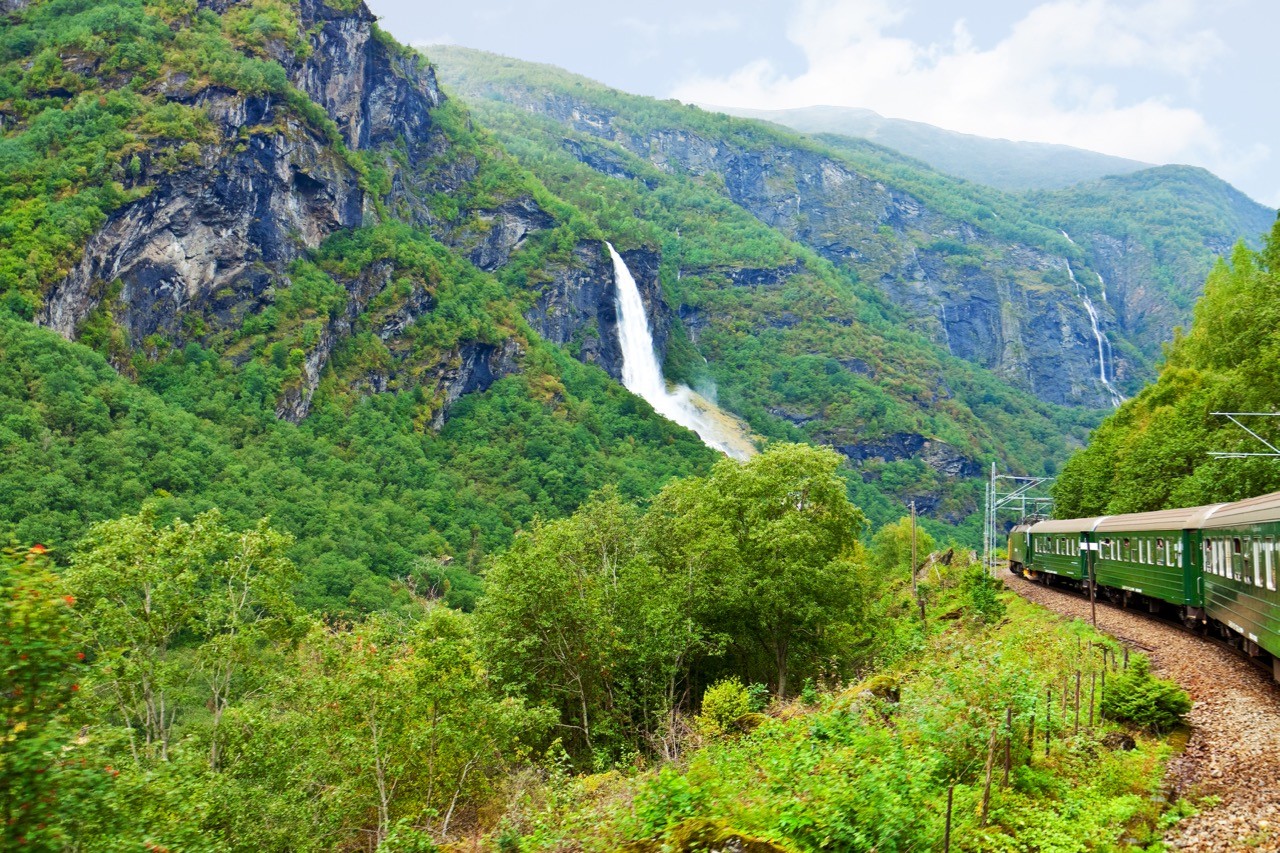 More information: visitflam.com
5. Leprosy Museum (St. George's Hospital)
Perhaps it's an unusual choice of museum, but Bergen once had Europe's largest concentration of leprosy patients. Between 1850 and 1900, Bergen had three hospitals for leprosy patients, the last of whom died in 1946 after more than 50 years of residency.
The 500-year-old St. George's Hospital is now an excellent museum and monument to the disease and its treatment, pioneered by the Norwegian physician Gerhard Armauer Hansen in Bergen.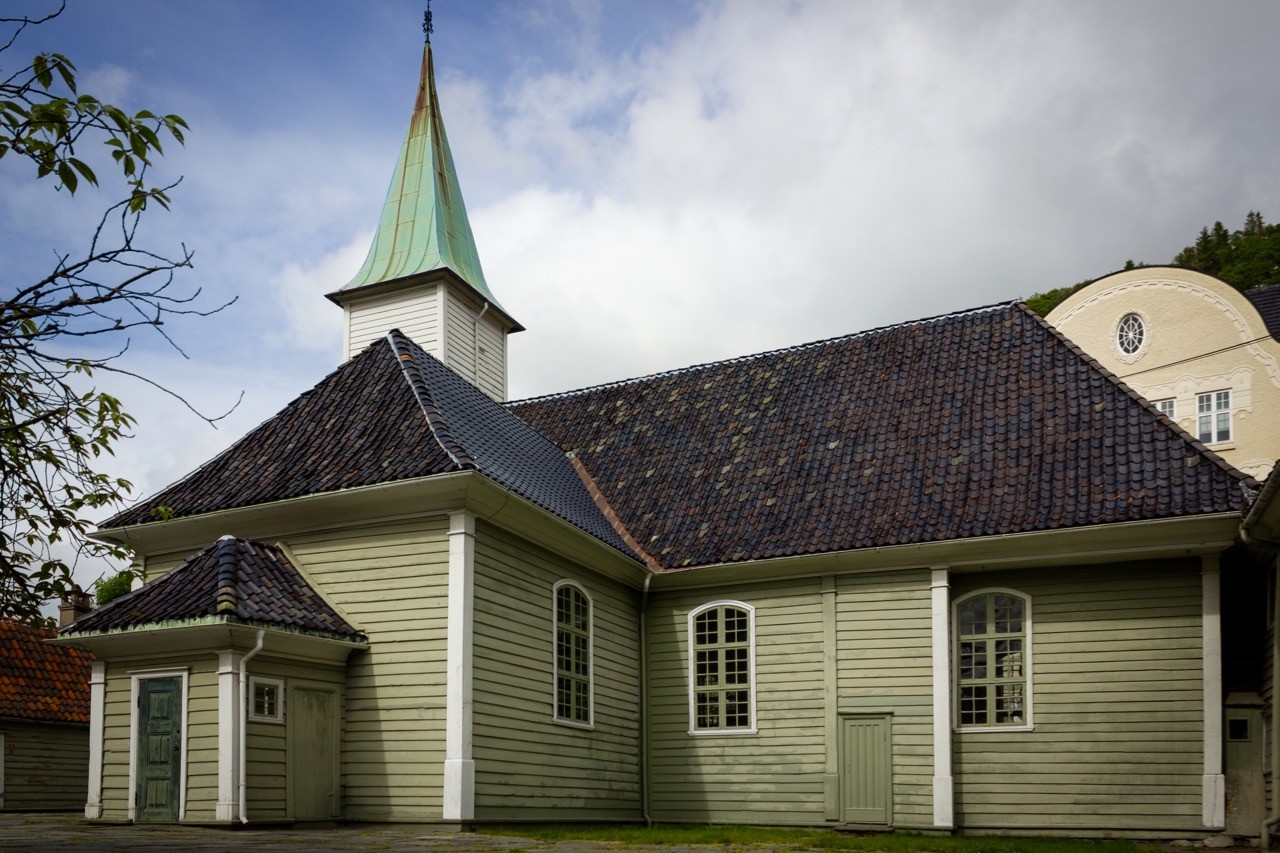 (Image: ThartmannWiki, CC BY 2.5)
More information: bymuseet.no
6. Rosenkrantz Tower and Håkonshallen (King Håkon's Hall)
Just along from Bryggen is the renaissance-era Rosenkrantz Tower and Håkonshallen. The tower and grand hall were part of the residence of King Eirik Magnusson, the last Norwegian king to have his seat in Bergen, until he died in 1299.
The dim and narrow stairways open up onto the roof where there is an impressive view over the city, harbour and fortress. Håkonshallen oozes medieval grandeur and is still used for royal dinners and other official occasions.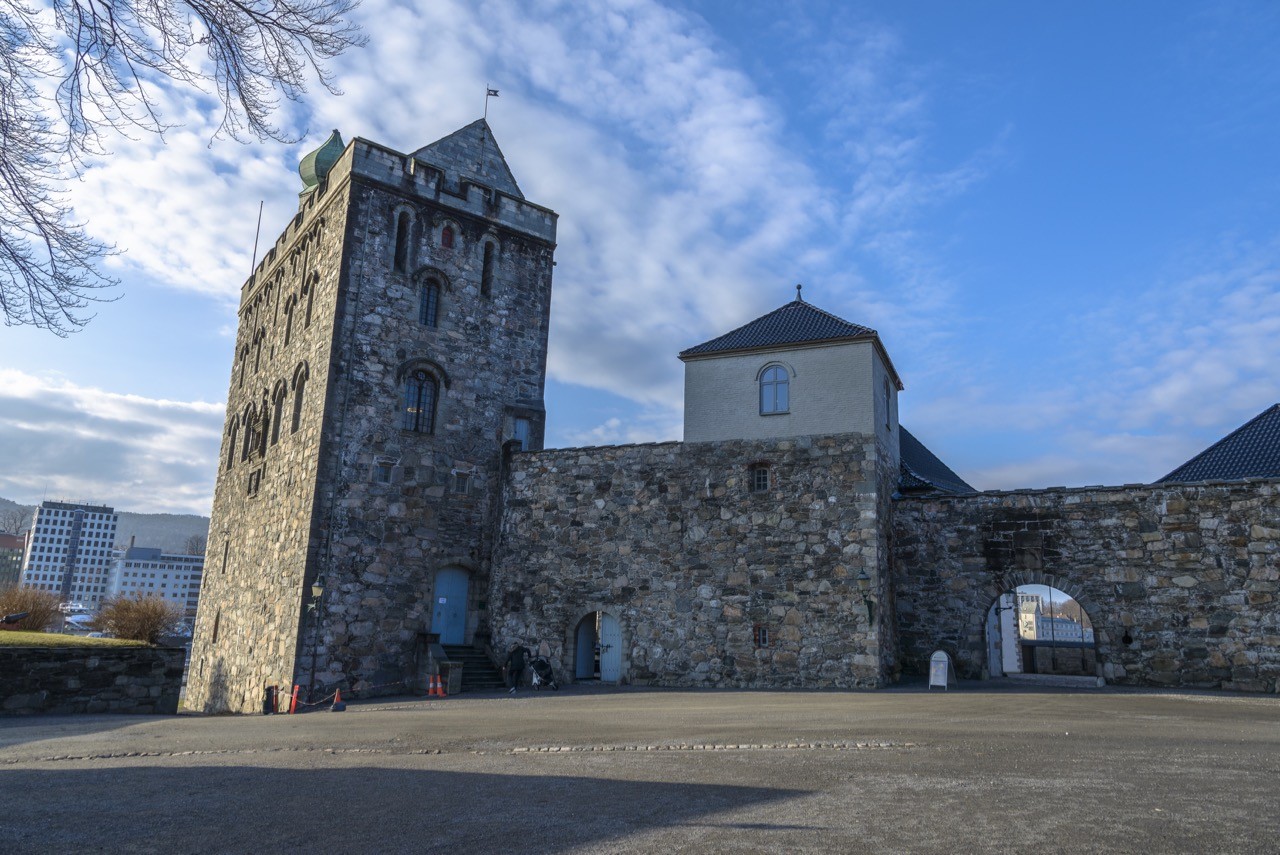 More information: bymuseet.no
7. Bergen Cathedral
St Olav's Church (named after Olav the Holy, Norway's patron saint) is over 900 years old and features stonemasonry carved by the same craftsman who decorated Westminster Abbey's chapter house in London.
The similarities are clear to see. In the summer months from June to August there are also free organ recitals on Sundays and Thursdays.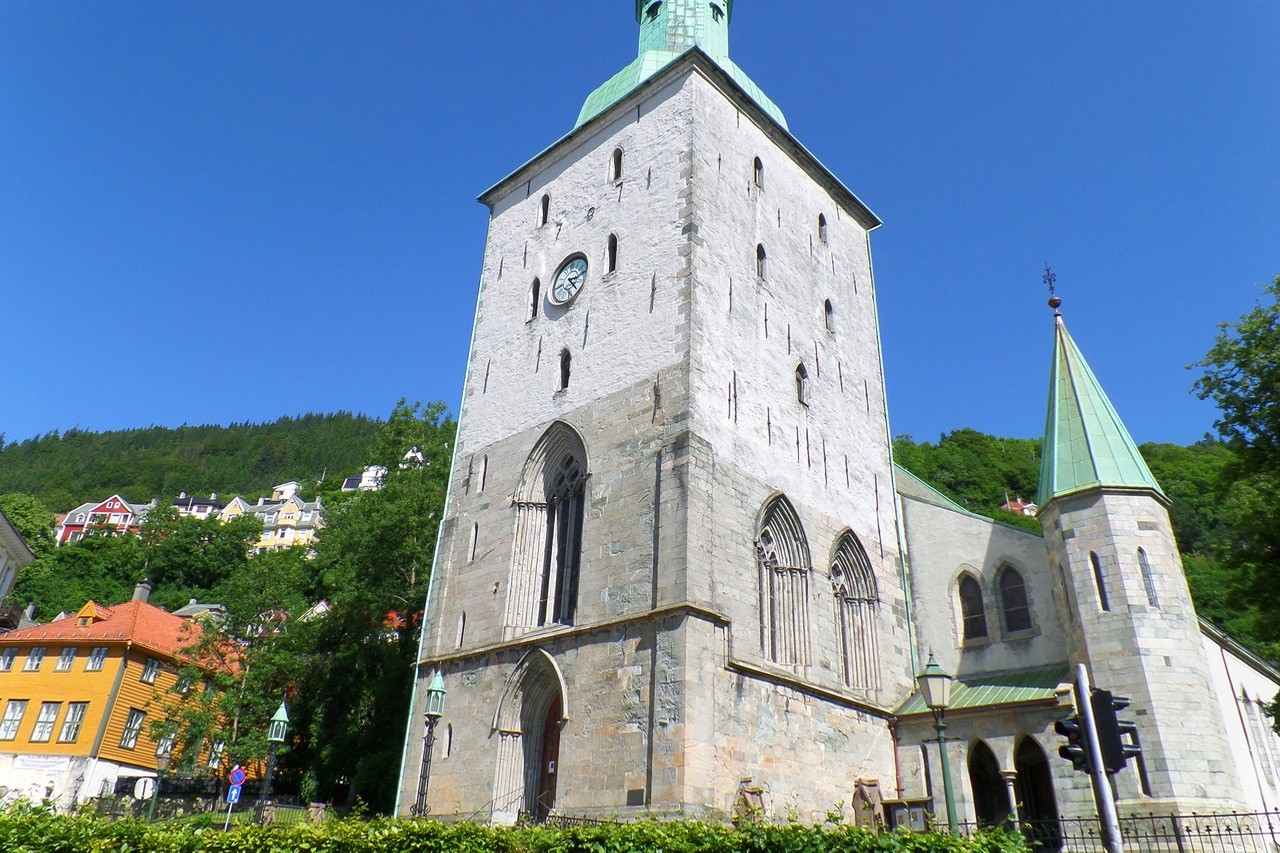 More information: visitbergen.com
Things to do in Bergen: the essentials
What: Things to do in Bergen on a weekend getaway to Norway.
Where: We stayed with an Airbnb host in a quiet neighbourhood above the city. The area had excellent access to Mount Floyen and the surrounding trails, but it was a 30-minute walk from the city centre.
If you would prefer somewhere more central then there is a range of hotels available in the city. Book via Booking.com for the best prices.
We recommend a meal at Pingvinen, a traditional pub serving excellent ales and filling homemade meals such as meatballs and fishcakes.
When: Like most European cities, Bergen can be visited year-round. However, for the best weather, spring and summer (May to August) are the best times to visit. Norway's weather is as bad as Britain's, so out of season you can expect the days to be cold and wet beneath dark skies.
Be aware that during the winter months some tours and ferries will not be running and opening hours of museums and attractions may be restricted. Likewise, some mountain trails are not accessible during the winter.
How: Although the city is largely walkable, the easiest and most economic way to see the sights is to make use of a Bergen Card. The card includes bus travel and admittance to most museums and attractions, and is available to buy in advance here. The card comes in three denominations.
24h: NOK 240 ($28 USD)
48h: NOK 310 ($36 USD)
72h: NOK 380 ($44 USD)
We flew directly from London to Bergen Flesland Airport via a budget airline. Book via Skyscanner for the best prices.
The Flybussen airport bus meets all incoming flights and waits outside the arrivals lounge. The journey takes around 30 minutes to the city centre and costs 100 NOK ($12 USD) one way and 170 NOK ($20 USD) for a return ticket. Details of its schedules can be seen here.
You can book tickets in advance and save 15 NOK ($2 USD) via the Flybussen website.
---
Enjoyed this post? pin it for later…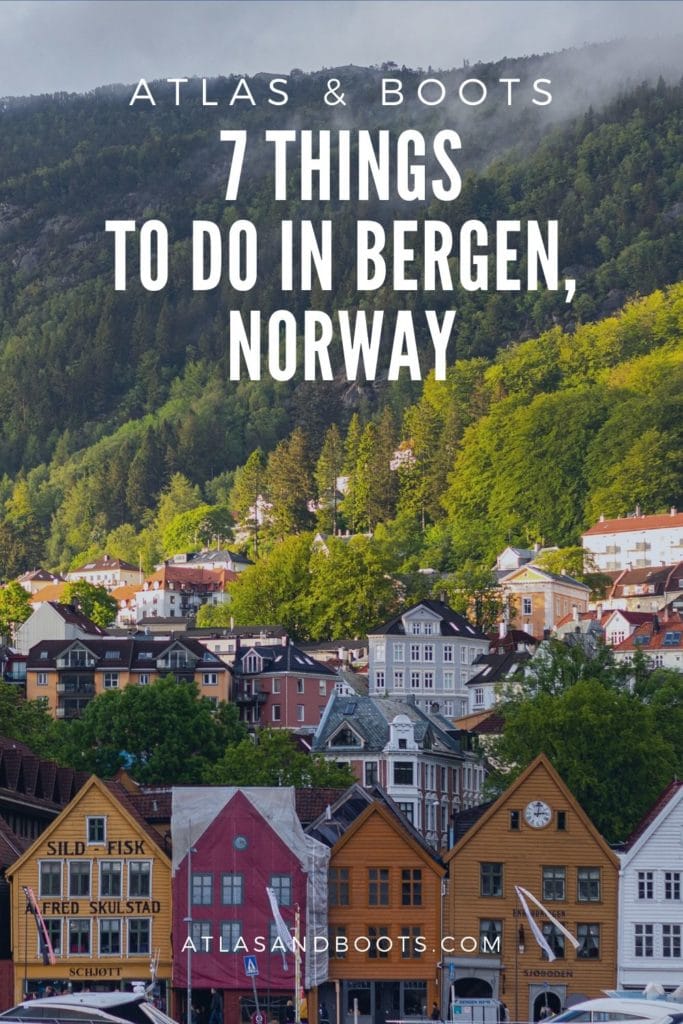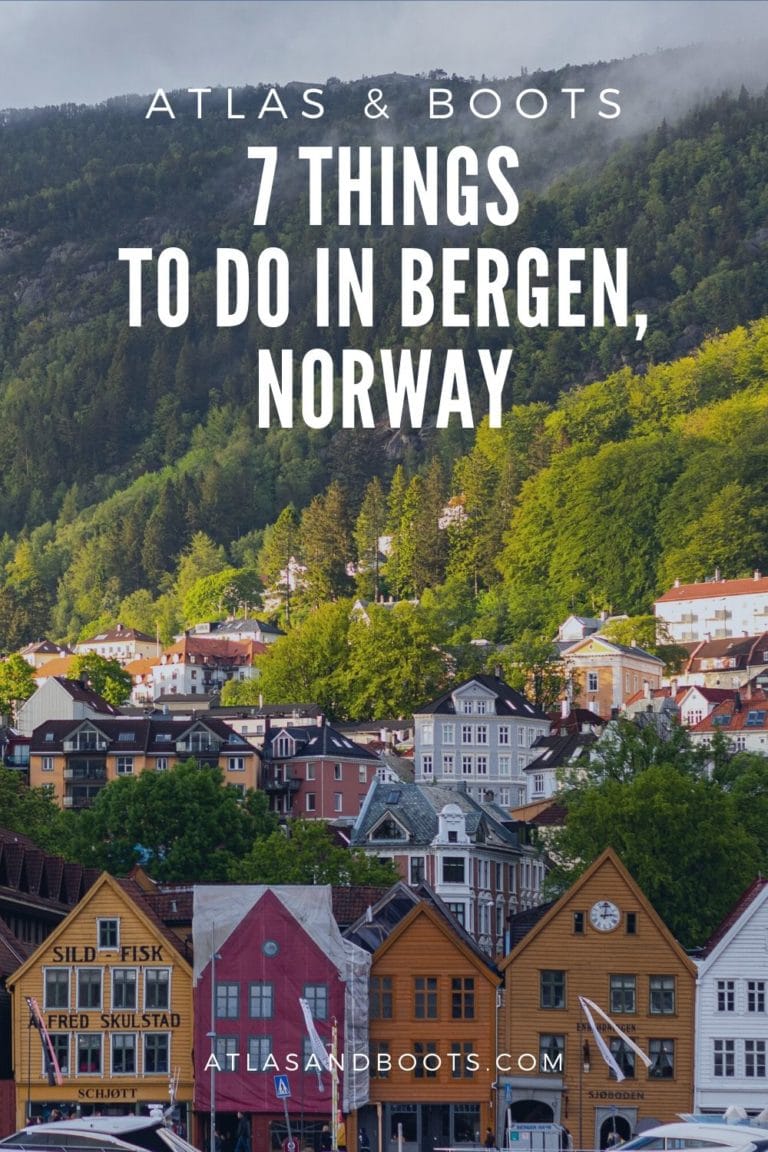 ---
For more things to do in Norway get the Lonely Planet Guide to Norway.
Additional photography: Dreamstime