After a few months in South America, towns and cities begin to melt into each other. ("Where was that amazing ice cream place? Santiago or Buenos Aires?", "Where was that yellow church? Montevideo or Asunción?")
Quito, however, with its elegant colonial buildings and charming small-town feel remains memorable months after our visit. As is customary in South America, it wasn't all plain sailing though. Here we share several tips to know before visiting Quito.
1. Be patient – very, very patient
If you're flying into Quito, you're lucky. If you're travelling in by bus – especially from the border town of Tulcan – be prepared for one of the longest journeys of your life.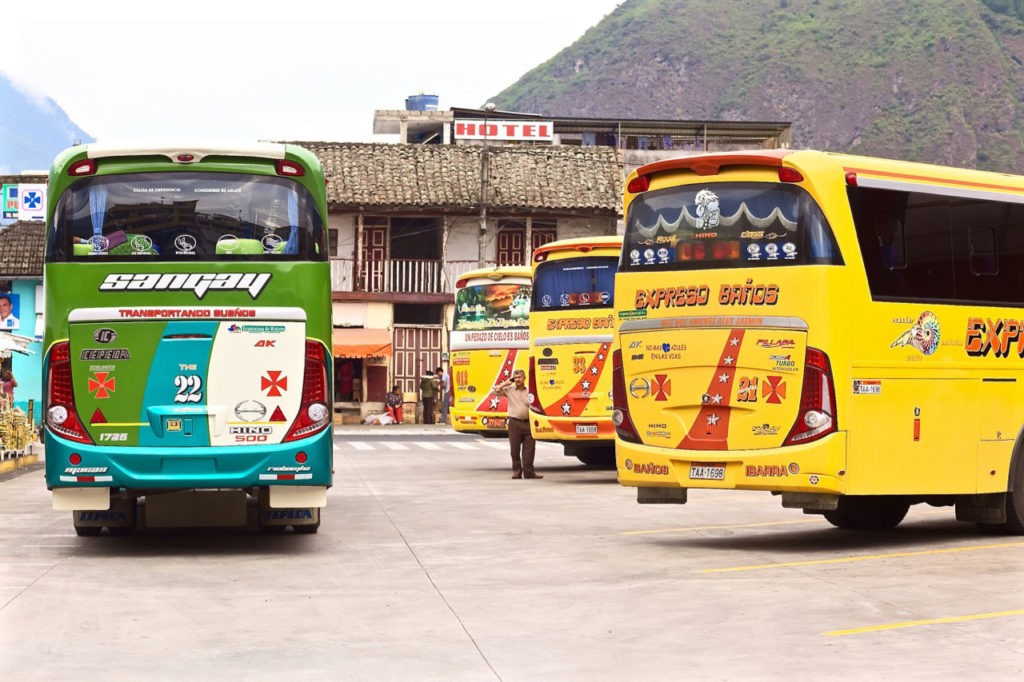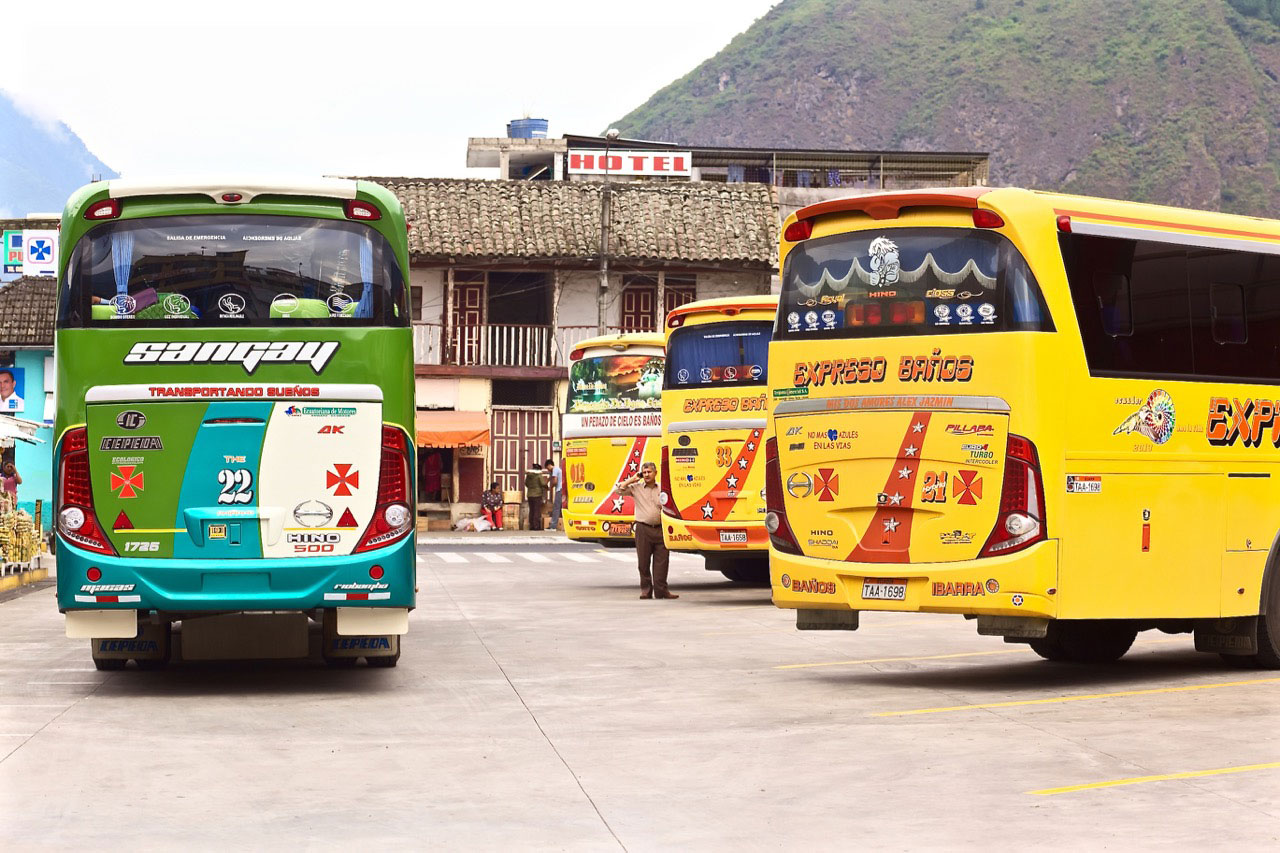 We had completed several long bus journeys around Colombia and Peru (a few 15-hour journeys and one 32-hour journey) but it was the trip from Tulcan to Quito – a mere five hours in length – that nearly drove us insane.
This bus stops nearly every 15 minutes to pick up passengers, newspaper vendors, miracle-pill pushers, religious preachers, wannabe rappers, fortune tellers and everyone in between.
Sometimes, it stops for no reason at all, huffing by the roadside like an unwieldy animal. It is very, very hard not to slip into impatient-westerner mode. Try to remember that this seemingly interminable journey supports local people, then grit your teeth and pray for it to end.
2. Don't just use Quito as a base for the Galápagos
Some tourists only pay a fly-by visit to Quito on their way to the Galápagos. This is a mistake. Quito is a destination itself. Its Old Town is full of of charming architecture and was designated a UNESCO site in 1978, the second site to do so after the Galápagos.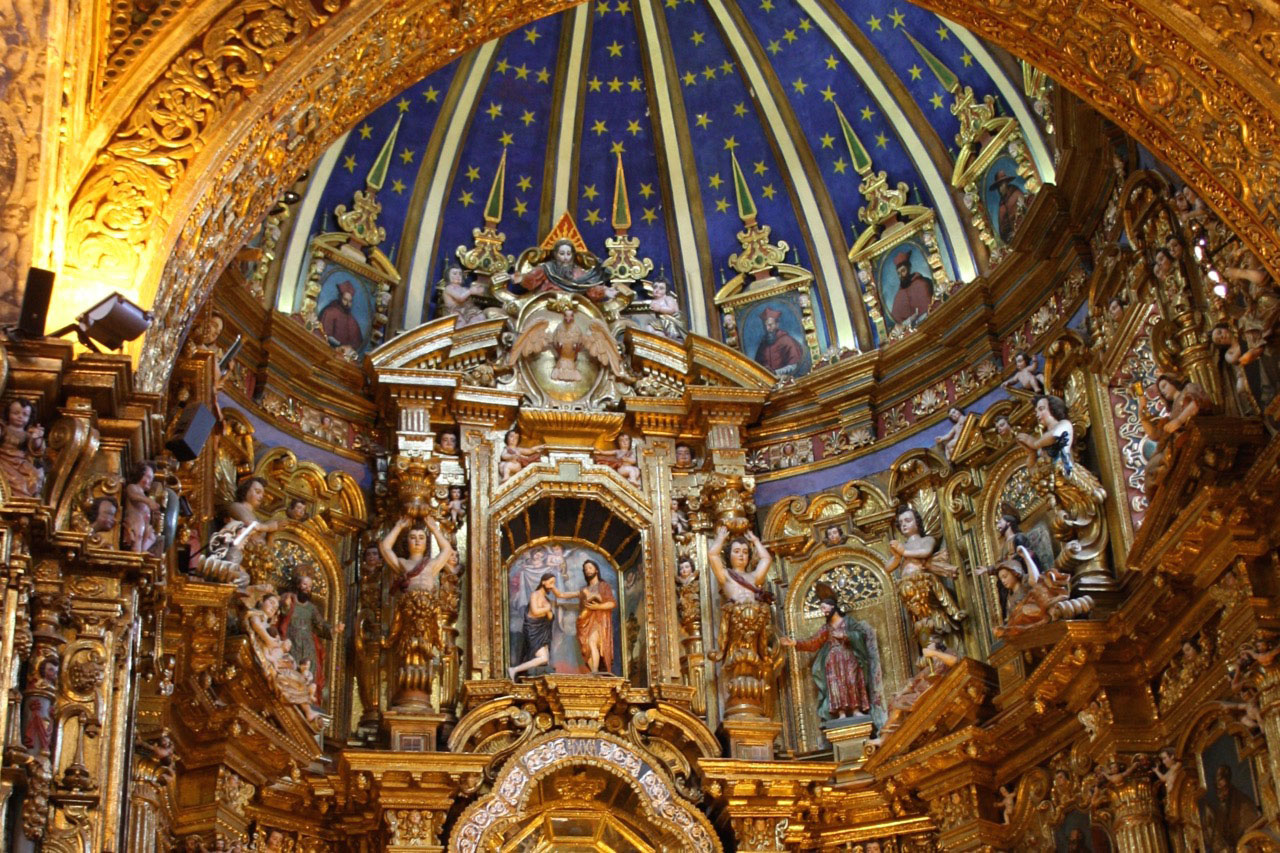 Don't miss the Iglesia de La Compania de Jesus, La Capilla Del Hombre, Basílica del Voto Nacional or Iglesia de San Francico (below).
To expand on this point, don't just use Ecuador as a base for the Galápagos. There is so much more to do and see including Cotopaxi Volcano, Mitad del Mundo with its official equator line, the hot springs of Baños and Chimborazo, the point on Earth closest to the sun.
3. Take the free walking tour
Walking tours are a great way to see a city. Naturally, you'll be herded around in a group of gringos but you'll also get a great snapshot of a city.
We joined Free Walking Tour Ecuador and were shown a range of cultural and culinary highlights by Ovi, a local guide with deep knowledge and a ready smile.
The tour runs Mondays to Saturdays, leaving from Community Hostel on Pedro Fermin Cevallos at 10:30am come rain or shine. Don't forget to take a tip for your guide ($5-10 USD per person).
4. Don't climb El Panecillo on foot
If you join the free walking tour, you may be warned against climbing El Panecillo on foot.
This hill to the south of Old Town offers beautiful views of Quito and a chance to see up close La Virgen de Quito, a huge statue of 'the Virgin of Quito' adorned with a crown of stars, angel wings and a chained dragon by her feet (entrance fee: $1 USD).
While you'll surely meet one or two travellers who have safely visited on foot, don't take chances. The area is said to be sketchy and passing traffic can be dangerous for pedestrians. Opt for a $4-5 USD taxi ride instead.
5. Don't be sloppy
In general, Ecuadorians in Quito dress conservatively. You will find it easier to connect with locals if you leave the tie-dye t-shirt and ripped sandals at the hostel.
A clean t-shirt with smart shorts, slacks or dark jeans are more appropriate. Do be warned that if you're a foreigner who looks "alternative" (e.g. a man with dreadlocks or long hair), you may be offered drugs numerous times.
6. Visit the Basílica interior
The Gothic Basílica del Voto Nacional is one of Ecuador's most beautiful buildings. On our way to the entrance, we bumped into a pair of fellow travellers who were turned away at the door because the basílica was closed for service.
When we got there a mere five minutes later, we were welcomed inside with smiles (and a small fee of $2 USD per person). If you are turned away, wait around or come back later as the interior is definitely worth a visit.
Rickety walkways and steep stairwells lead visitors through the echoing interior up high to the clock tower and beyond. Vertigo sufferers may struggle but it's more than worth it for the rest of us.
7. Don't trust the launderettes
This is a light-hearted anecdote rather than tested gospel but worth heeding nonetheless. We were told to pick up our Thursday laundry on Saturday after 9am. When we arrived at 9.15am, the laundrette was closed.
A window was open with music playing inside so we thought the owner had perhaps popped out for a short while. Fast forward 20 minutes and we're starting to worry as we have to catch our bus. We ask our hosts at the hostel next door if they know the owner. They call her again and again and again to no avail. Our laundry bag contains about 90% of our clothes (yes, things got a bit desperate).
Peter suggests climbing through the window but our host warns us against this. Another 15 minutes tick by. We are getting perilously close to our departure and still need to pack 90% of our clothes. Eventually, Peter takes an executive decision, volleys himself up to the window-shelf and jumps inside.
There's a dog barking somewhere in the bowels of the building but he scours the room and manages to retrieve our stuff sac. Our host apologises profusely on behalf of the owner, we run upstairs and throw everything into our backpacks, rush to the departure point and just about make it on time.
It wasn't the first time we had laundry issues in South America and thus learnt an important lesson: always leave time for delays and no shows!
The Essentials
What: A stay in Quito, Ecuador, officially the highest capital in the world.
Where: We stayed at Quito Backpackers Guesthouse which has a great location near the historical centre. The rooms are large and spacious if a tad cold and the staff are super helpful. If looking for a more lively hostel, book Secret Garden Quito where Aussie host Tarquin runs a busy, buzzy place offering fantastic views from the rooftop breakfast bar.
When: Peak season across Ecuador runs from mid-June to early September (the dry season) and from late December to early January. Weather in Quito is pleasant year round so you may want to visit outside peak season (we went in March and it was lovely). Bear in mind that although Quito is almost on the equator, it's very high in altitude so can get cool regardless. Bring layers.
How: Quito is very well connected with over 100 companies linking the capital to destinations across Ecuador. Visit Andes Transit or Latin Bus for timetables. If flying to Quito, book flights via skyscanner.net.
---
For more information on visiting Quito, get the Lonely Planet Guide to Ecuador.