At Atlas and Boots, we're always on the lookout for new and exciting places to stay whether it's a Samoan beach fale or a Tongan eco-lodge. If you're looking for something a bit different this year, have a look at our favourite unique hotels from across the world.
1. Costa Verde, Costa Rica
Distinguishing feature: It's a plane!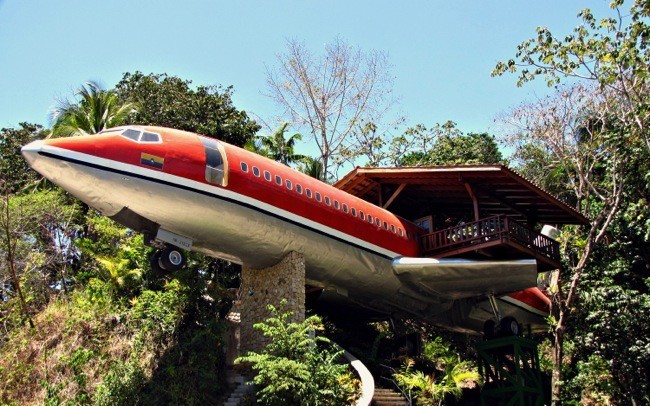 This refurbished 1965 vintage Boeing 727 sits on a concrete plinth 50 feet above the jungle canopy. Its fuselage houses a two-bedroom suite and original pilot and co-pilot chairs in the cockpit. The balcony is a wooden sundeck built over the plane's former right wing and boasts both ocean and jungle views.
costaverde.com
2. Featherbed Railroad, USA
Distinguishing feature: A set of nine refitted freight trains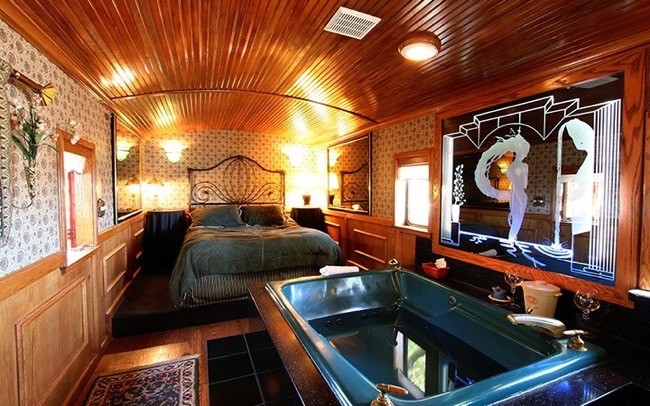 If you're like me and love trains, you're going to love Featherbed. This hotel 'complex' comprises nine vintage freight trains decorated in different themes including the Orient Express, Casablanca and Wild Wild West. Personally I'd go for the Easy Rider one that has a headboard with handlebars. Oh, yeah!
featherbedrailroad.com
3. Hayema Heerd, Netherlands
Distinguishing feature: A rustic igloo in a farm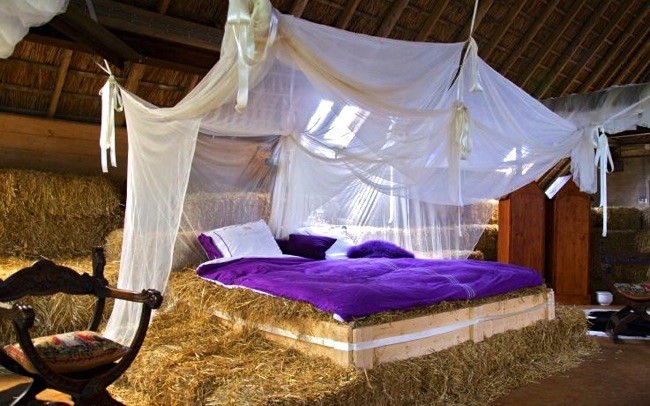 Sleep atop straw bales in a rustic igloo at Hayema Heerd farm. Hans and Wil Hoogeboom's glamp-tastic bed and breakfast looks authentic, charming and cozy. There are glass viewing panels in the roof for midnight stargazing from the comfort of your own bed and soft cow skins on the floor.
hayemaheerd.nl
4. Hang Nga "Crazy House" Guesthouse, Vietnam
Distinguishing feature: Its surreal architecture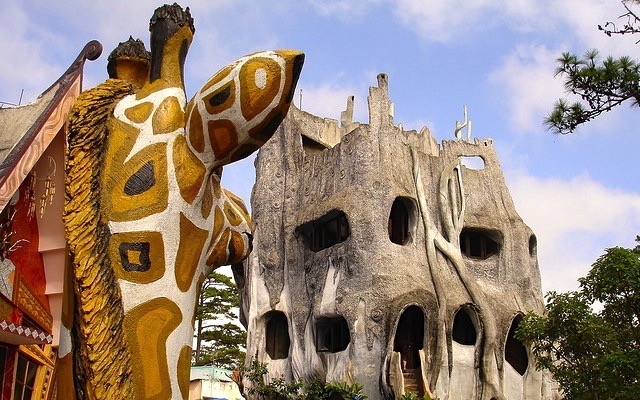 This is what would happen if Walt Disney and Salvador Dali designed a hotel together. I'm not sure what that says about the architect who said the building represents his lifestyle and creativity – perhaps he likes torturing Disney princesses in the basement. Either way, the final product is certainly impressive, loosely resembling a giant tree and possibly animals, maybe mushrooms, even spider webs and conceivably caves… Let's just say it lives up to its name.
crazyhouse.vn
5. Sala Silvermine, Sweden
Distinguishing feature: It's said to be the world's deepest bedroom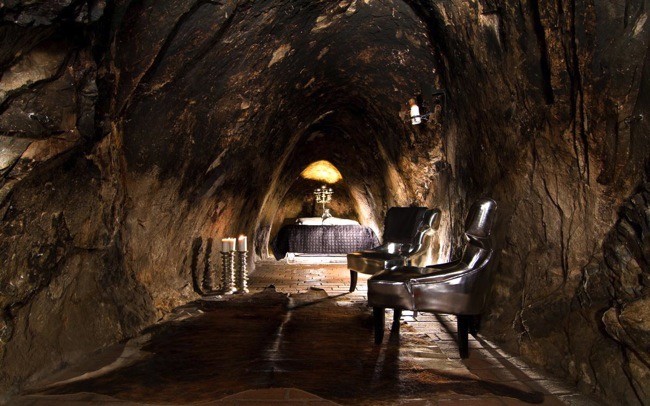 Apparently, this is the world's deepest bedroom at 155 metres underground. The disused silver mine looks rather dark and damp down there and that's because it is. Luckily, heating and electricity is provided along with a guided tour and a cooked breakfast.
salasilvergruva.se
6. Montaña Mágica Lodge, Chile
Distinguishing feature: Looks like a fairytale mountain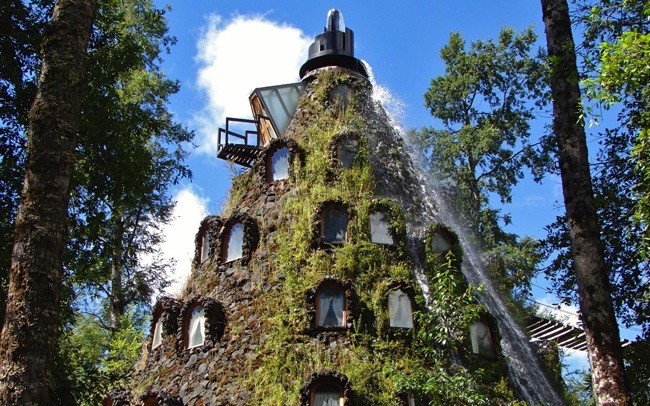 This is essentially a fairytale amidst the Chilean Patagonian rainforest. The lodge is part of the Huilo Huilo Biological Reserve and was built to imitate a local mountain with magical powers that grants wishes. A waterfall cascades from the pinnacle of the roof. Of course it does.
huilohuilo.com
7. Mira Mira, Australia
Distinguishing feature: Choose between a cave, zen pond and an enchanted forest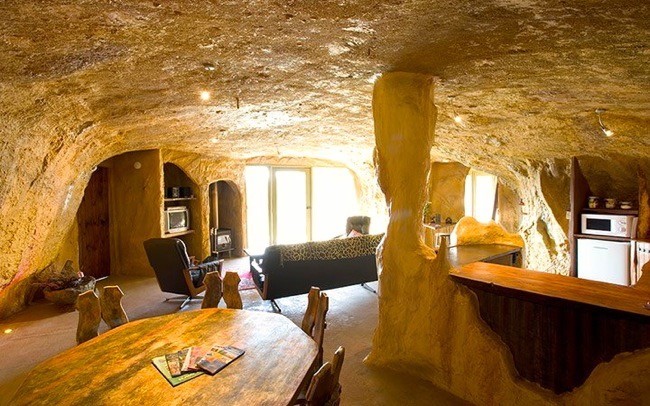 Choose between sleeping in a cave where you enter through a mouth of Magog, a Japanese zen retreat set on a tranquil pond or Tanglewood, a creepy-looking Gaudi-esque sculpture. I'm not sure if this place is where dreams or nightmares are made but it's certainly different. And what the hell is Magog?
miramira.com.au
8. Giraffe Manor, Kenya
Distinguishing feature: Feed giraffe over breakfast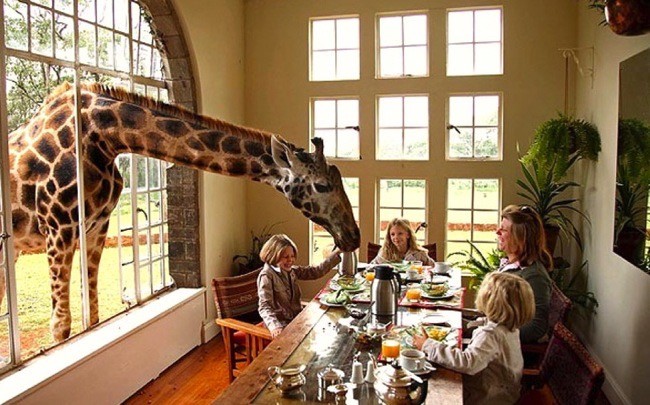 Their website claims that Giraffe Manor is one of the only hotels in the world where you can feed giraffe from your window. This would suggest that there are others? Not in Great Yarmouth there ain't, that's for sure. Guests share this safari-themed hotel in Kenya with a herd of Rothschild giraffe. They will probably also learn that the plural of giraffe is giraffe.
giraffemanor.com
9. Karostas Cietums Hotel, Latvia
Distinguishing feature: It's a prison cell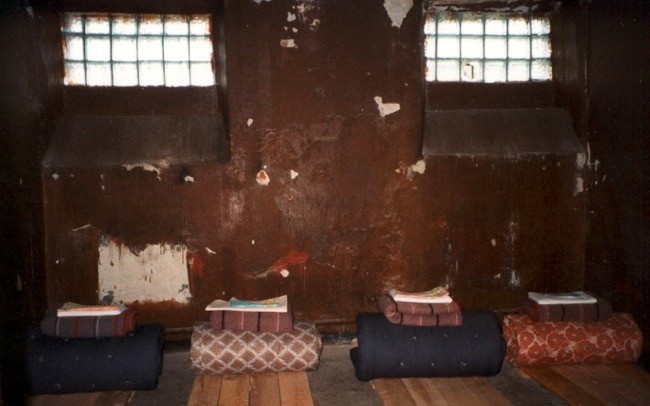 This was "a place to break people's lives and suppress their free will" reads the website. It claims to be the only hotel-prison in Europe and that no-one has ever escaped. Guests or prisoners, it doesn't say. The place looks terrifying, truly terrifying. Which makes sense as it's only €15 a night.
karostascietums.lv
10. Utter Inn, Sweden
Distinguishing feature: Underwater bedroom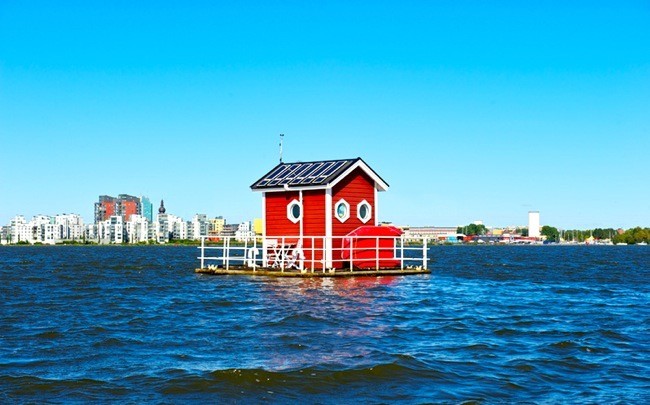 Don't be fooled for a second. This is not just a floating shed – like that isn't cool enough? Inside the shed you can drop down into an underwater bedroom with panorama windows in all four directions three metres below the surface. You also have use of a dinghy to visit nearby islands.
visitvasteras.se
11. Dog Bark Park Inn, USA
Distinguishing feature: It's a dog's life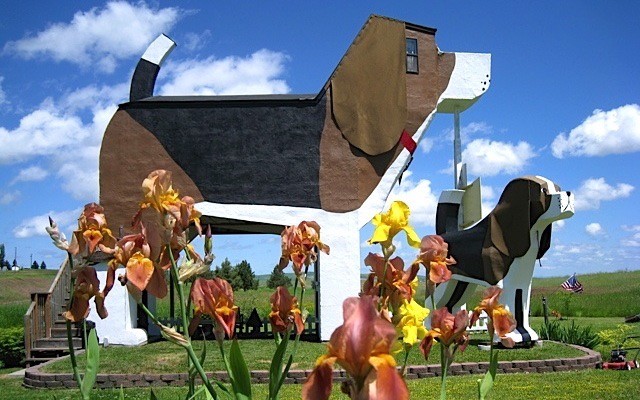 Well this is just silly, isn't it? I mean, not only does the hotel look like something out of Dumb and Dumber, the owner, Dennis, is a self-taught chainsaw artist! The main suite is situated inside the "world's biggest beagle" with the main entrance appearing to be through the dog's arse. There's another level in the dog's head and additional sleeping space in the muzzle. Why wouldn't there be?
dogbarkparkinn.com
12. Le Voyage Extraordinaire, France
Distinguishing feature: Inspired by the writings of Jules Verne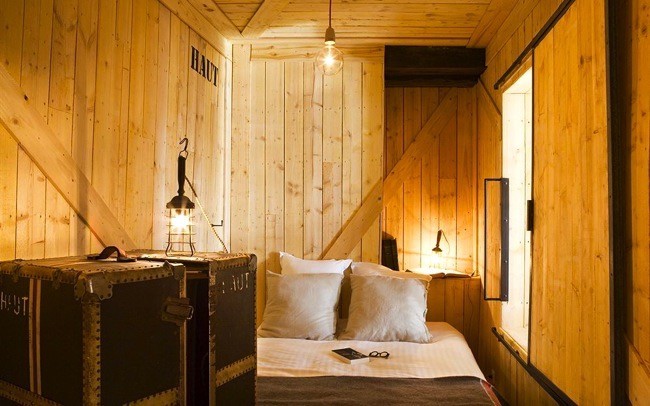 These quirky lodgings in Nantes are inspired by the writings of Jules Verne. The rooms are modelled on souvenirs from the travels of his literary characters. The main bedroom is inside a giant packing crate, reached by a walkway. There's also an electronic library of the collected works of the author.
en.nantes-tourisme.com
13. Spitbank Fort, UK
Distinguishing feature: A disused fort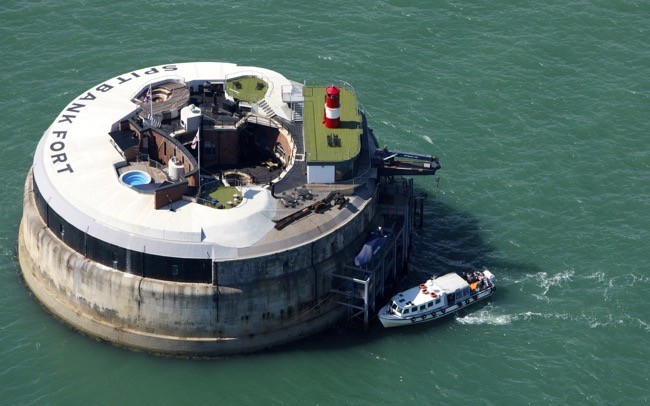 When somebody says "luxury private island" you probably imagine calm turquoise waters lapping across sandy white beaches lined with palm trees in the Maldives or Caribbean, right? How about a concrete disused fort in the choppy and bracing waters between Portsmouth and the Isle of Wight? No sand or palm trees here, but it has got a hot tub and 15ft thick armour plated walls to defend against heavy artillery.
amazingvenues.co.uk
14. Das Park Hotel, Austria
Distinguishing feature: Erm, it's a sewage pipe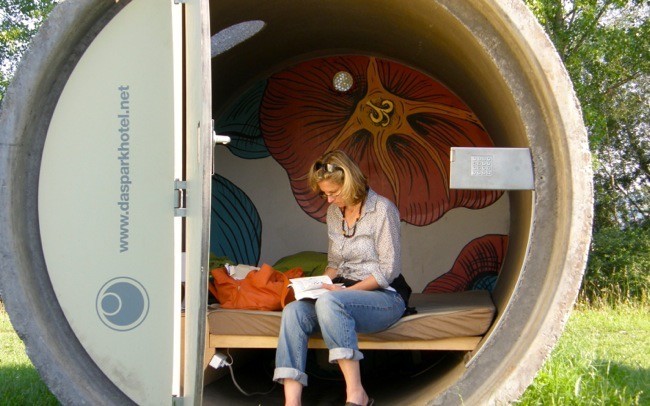 Ever looked at those big concrete sewage pipes and thought they would make great places to sleep? No, me neither. However, someone in Austria did and the end result looks rather appealing and cosy, if a little industrial. We have it on good authority that the pipes were sourced straight off the production line and are not recycled. Phew!
dasparkhotel.net
15. Faralda Crane Hotel, Netherlands
Distinguishing feature: It's basically a penthouse… in a crane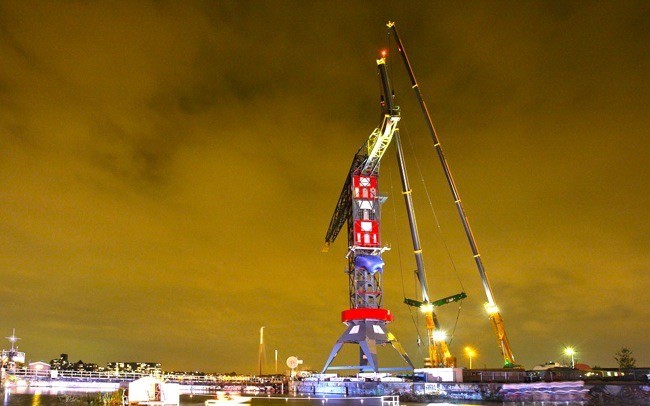 You need a head for heights for this one, as the three contemporary suites are situated 50 meters above ground in a crane complete with a spa and pool. If you're cool with that, then you can also arrange a bungee jump off the platform during your stay. The genuine dockside crane was converted and opened as an ultra-chic hotel in April 2014 offering unrivalled views of Amsterdam.
faralda.com
---
Lead image: Fair Use