Visiting Alcatraz prison in San Francisco should be up there with the Golden Gate Bridge
I often joke that if you label any old building a tourist attraction and put it in a guidebook, people will come. It might be a prosaic power station, a random rock formation, or even a tour of a sewage factory – with enough PR, people will come.
In theory, visiting Alcatraz prison could fit into this category of non-attractions. It's a prison. It has cell blocks, cells, walls and bars. Each cell is indiscernible from the next and the entire building, at least from the inside, should be largely unremarkable.
"As it describes the escape attempts, fights and riots, the tour neither criticises nor martyrs these men: it simply offers a platform for them to speak"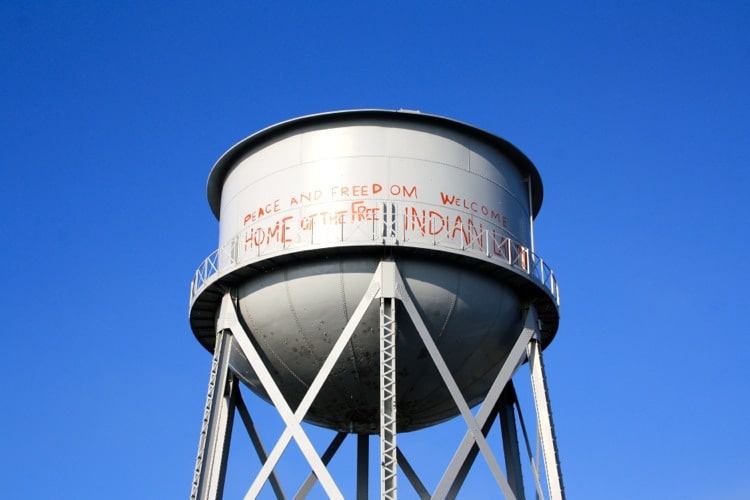 Of course, it's not the cells, walls and bars that make Alcatraz intriguing; it's the people that were held within – people like Al Capone, George 'Machine Gun' Kelly and Robert Stroud 'The Birdman of Alcatraz'.
It's the inmates, the wardens and their stories that keep millions of visitors coming year after year. In fact, so large is the number of visitors, it's near impossible to get tickets on the day. Visitors are advised to book at least four weeks in advance, possibly even six.
Visiting Alcatraz Prison
The tour begins with a long queue at San Francisco's Pier 33 in preparation for the boat transfer to the island. Feel free to buy a coffee and sit while you wait for the queue to shorten.
There's plenty of space on the boat so you'll likely find a good spot somewhere. Avoid sitting down on the top deck as enthusiastic visitors will almost certainly stand around the edges, in turn blocking your view.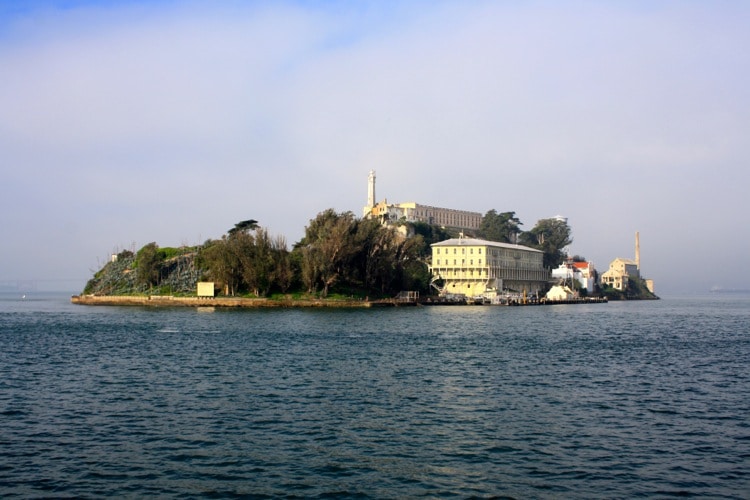 As you approach Alcatraz, head to the boat's exit so that you're one of the first off. You will be greeted by a park ranger who will give an introduction to the the island while the boat empties.
My advice would be to skip the introduction and head straight up for the audio tour so that you're not jostling with the crowds throughout. Alternatively, if you're one of the last off the boat, head to the barracks building and watch a Discovery Channel documentary about the island instead. This way, you will be behind the crowds.
Go for the audio tour
If you're tempted to skip the audio and go it alone, don't. Alcatraz's audio tour is award winning. It is touching, poignant and haunting – worth the entrance price alone. Narrated by former prison guards with first-hand commentary from inmates, it is an authentic slice of Alcatraz history beautifully complemented by subtle yet powerful sound effects.
The tour weaves through different areas of the prison, many christened with wry nicknames: "Broadway" for the central walkway between cellblocks B and C, "Times Square" for the big clock at the entrance to the cafeteria.
Visitors are invited to enter darkened cells for a brief taste of solitary confinement. At one point, we are asked to pause and look up to a high window. On New Years, sounds of the free world would carry on the wind: women laughing at the Yacht Club, music playing, exuberant chatter and audible joy. It's hard not to feel sympathy for the men who lost their best years to Alcatraz.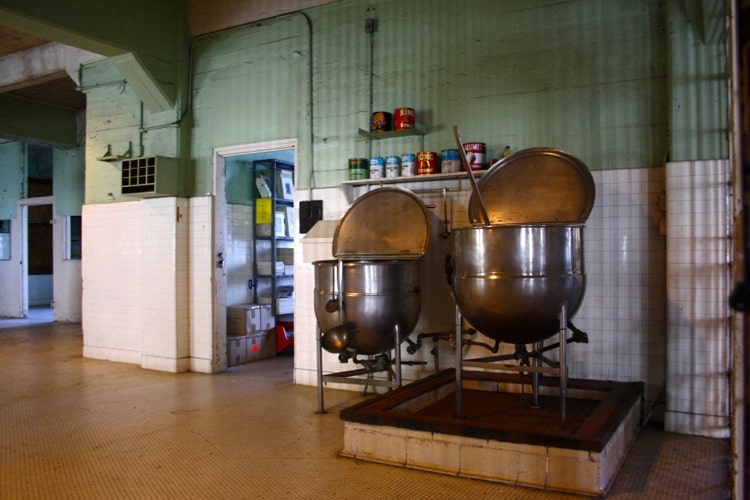 Notably, as it describes the escape attempts, fights and riots, the tour neither criticises nor martyrs these men: it simply offers a platform for them to speak. One inmate tells us of a reunion with his sister who was told by their parents that he was dead. Shared in his deep, gruff voice, the story is both sweet and sorrowful.
The tour continues to the wardens' quarters, weaves outside to views of San Francisco Bay before returning inside and on to the cafeteria. There, Pat Mahoney, our main narrator, tells us of the spaghetti riot of 1950. I'll let you hear that one from him instead of me.
As the tour winds down, I sit on a bench in the cafeteria and watch the other visitors wander around. It's then that I hear the most poignant words of the tour:
"I remember when they released me, I'd been locked up 15 years and during all of this time, I never had no visits, no letters, no nothing… and I'm watching the cars whizzing by and the people walking, everything was moving too fast… and I didn't know how to move with it.
I remember how envious I was of these people because they all had a destination, they were all going some place and I didn't know where I was going… and I was scared to death."
Visiting Alcatraz prison: the essentials
Price: $30 USD for day tour; $37 USD for night tour.
Date: Open year round except Christmas, Thanksgiving and New Year's day.
Time: 12 departures per day, leaving approximately every 30 mins. Allow at least three hours for your visit.
Location: Pier 33, Alcatraz Landing, San Francisco, CA 94111, United States (map).
Tickets: Alcatraz Cruises (book four weeks in advance; photo ID needed on collection).
---
Watch Clint Eastwood and Patrick McGoohan in the 1979 classic film Escape From Alcatraz.