We speak to bestselling author William Dalrymple about the travel that changed him
William Dalrymple was born in Scotland in 1965. At the age of 22, he set off to follow on foot the outward route of Marco Polo from Jerusalem to Mongolia. The journey inspired In Xanadu, the highly acclaimed bestseller which marked the beginning of a long and illustrious career.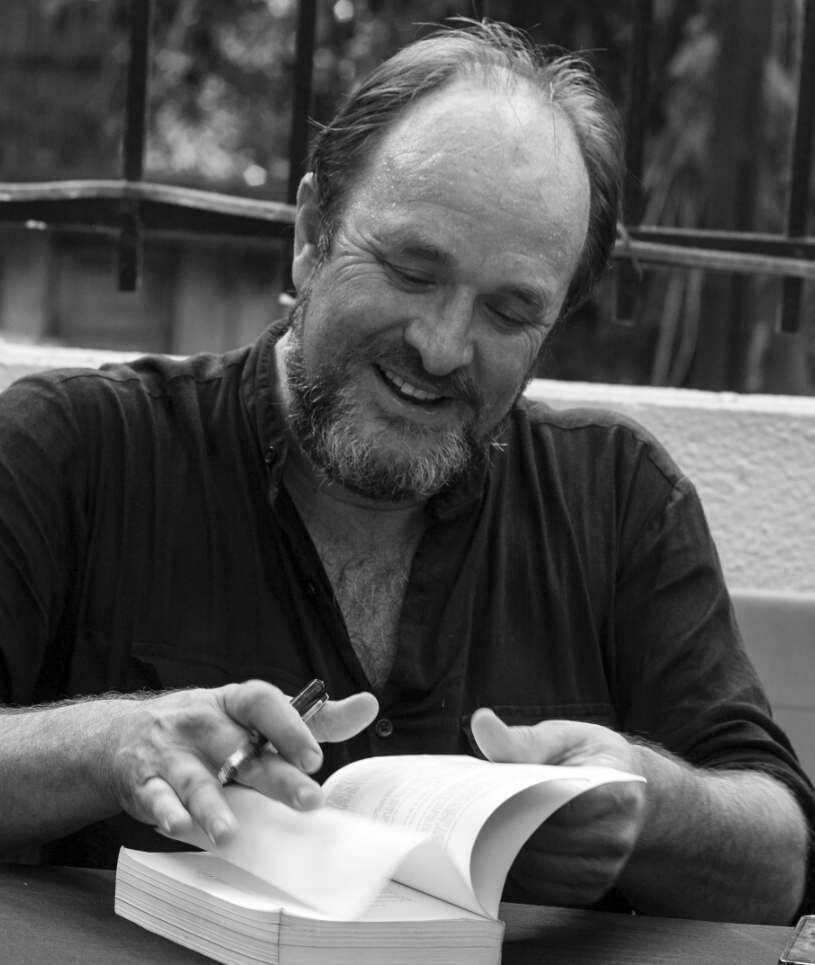 Dalrymple has since won the Duff Cooper Memorial Prize, the Sunday Times Young British Writer of the Year Award, the Hemingway Prize, the Kapuściński Prize and the Wolfson Prize.
He has been four times longlisted and once shortlisted for the Samuel Johnson Prize for non-fiction and is also one of the co-founders and co-directors of the annual Jaipur Literature Festival. Here, he tells us about the travel that changed him.
What region or trip impacted you the most?
At 18, I spent a year backpacking around India. At the time, Scotland and North Yorkshire were the limits of my sight and suddenly I was in India. It was a complete lightning strike. 
The people were strange, the climate was strange, the history was fascinating but strange – but it was also very accessible. People spoke English and there was a lot that was familiar. You would turn to a television and it would be showing To The Manor Born.
Of course, to fall in love with India is never an easy ride. There are many ways in which it is irritating: power cuts, bureaucratic obfuscation, traffic jams, terrible monsoons, floods but it's never boring. It's always interesting.
I fell in love and have lived in and out of Delhi ever since.
Do you still have a big dream destination you haven't managed to get to?
No, not a big dream destination but a long list of places I'm longing to see. In the eastern half of the world, I'm longing to see Borobudur.
I'm also very interested in the Sanskritisation of southeast Asia. In about 100BC, all those kingdoms across the width of southeast Asia – in what's now Thailand, Vietnam, Laos, Cambodia – all adopted Sanskrit and took on Sanskrit names and mythology. The Ramayana became their story and that was done without conquest. I want to go off and write about that.
To guidebook or not to guidebook?
I am a great guidebook user. You can go off and make your own plans but I think it's very important to bring a guidebook.
Are you a planner or see-how-we-goer?
I'm a flexible planner. I have a vague idea of what I want to do but then often go off on tangents.
What has been your number one travel experience?
My trip that became In Xanadu, hitch-hiking from Jerusalem to outer Mongolia. Within that, the passage up the Karakoram Highway in Pakistan from Islamabad through to Kashgar, now much trickier to do. It was like Cortés discovering Mexico – just absolutely jaw-dropping at every stage.
I was travelling in a pickup with all these bearded mujahideen. These are exactly the kind of guys you might run a mile from or imagine are going to kidnap you, but they couldn't have been kinder or more generous. They were the most charming, kind, hospitable hosts who got me up the Highway for free.
Finally, why travel?
Because it's one of life's great experiences. It's up there with the best sex you'll have, the best meals you'll ever eat, or jumping out of a plane. No question, it's one the things that give most pleasure in life. It's up there with only two or three other things you can do.
---
At the age of 22, William Dalrymple left the UK to travel to the ruins of Kublai Khan's stately pleasure dome. In Xanadu recounts his quest across the width of Asia, along dusty, forgotten roads, through villages and cities full of unexpected hospitality and wildly improbable escapades, to Coleridge's Xanadu itself.
Lead image: Dreamstime; inline image: Creative Commons