As America's public lands register record numbers, we explore the least-visited US national parks
It's been well documented that America's national parks and hiking trails have seen a surge in visitor numbers as lockdown-weary Americans flocked to the outdoors. In 2021, Yellowstone received an astonishing 4.8 million recreation visits, up 28% from 2020 (3.8 million), making it the busiest year on record.
In 2022, as international tourists return, visitor numbers across the National Park System – which is responsible for over 400 sites including 63 national parks – are predicted to increase even further. In response, several destinations have launched reservation systems to counteract the rise.
Looking ahead, it may be worth considering alternatives to congested public lands such as the Great Smoky Mountains (14.1 million visitors in 2021), Zion (5 million) or the Grand Canyon (4.5 million). Not only will you have more natural real estate to yourself, your visit will also alleviate some of the pressure on these well-trodden landscapes and their ecosystems.
10 least-visited US national parks
Below are the 10 least-visited US national parks based on the total number of recreation visits they received in 2021. Unsurprisingly, America's 49th state, Alaska, is home to six of the 10 least visited.
1. Gates of the Arctic National Park & Preserve
Location: Alaska
2021 visitors: 7,362
More information: www.nps.gov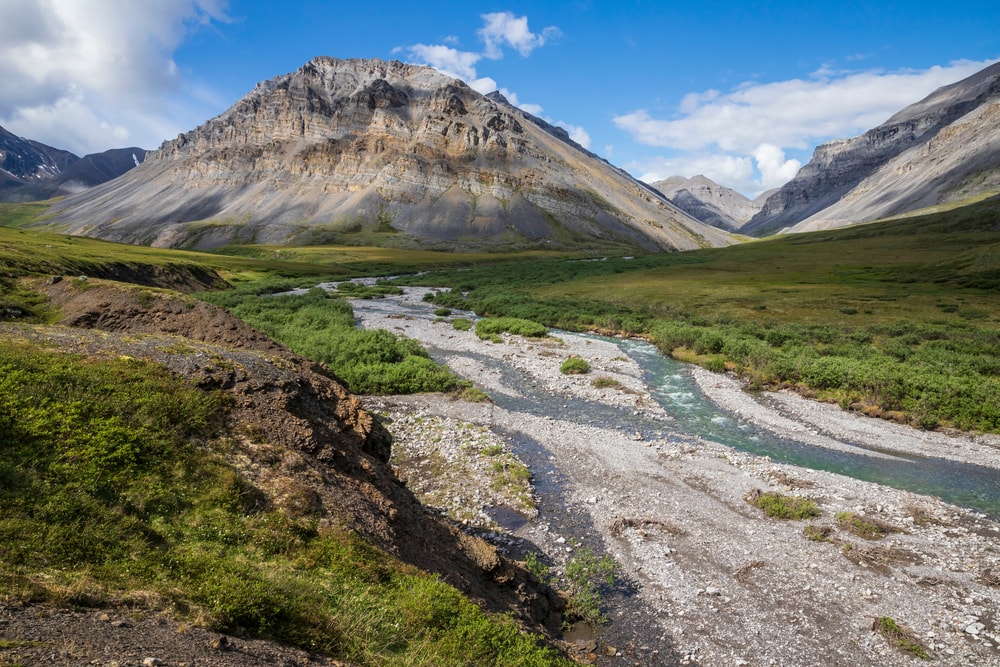 It's hardly surprising that a vast hinterland such as the Gates of the Arctic – which doesn't contain any roads or trails – is the least-visited US national park. Travellers to the remote region have to fly or hike into the park via the gateway communities of Bettles, Anaktuvuk Pass and Coldfoot, usually after passing through Fairbanks. This is wilderness in its purest form.
2. National Park of American Samoa
Location: American Samoa
2021 visitors: 8,495
More information: www.nps.gov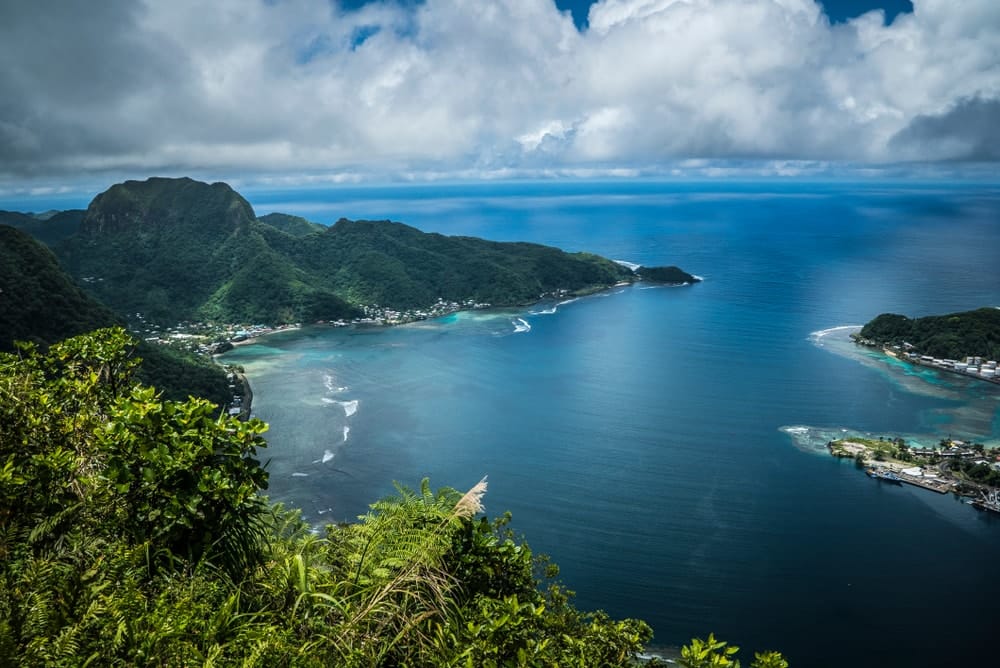 American Samoa, an unincorporated territory of the US located in the South Pacific Ocean, has just one national park that protects swathes of virtually pristine landscapes across three islands and 33 sq km of ocean. The area includes mountain rainforests, thriving birdlife and a glorious coastline of wild surf and windswept beaches.
3. Kobuk Valley National Park
Location: Alaska
2021 visitors: 11,540
More information: www.nps.gov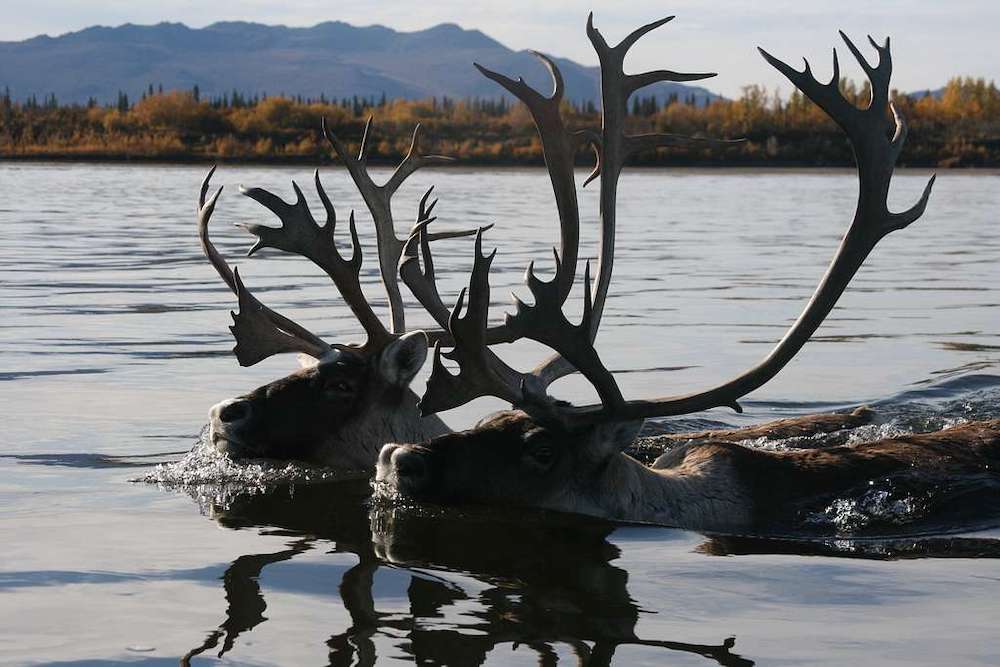 The Kobuk Valley is known for its breathtaking caribou migrations that see over 500,000 of the magnificent beasts travel more than 1,500km (930mi) north during spring to reach their calving grounds before repeating the feat in autumn and returning south. Coursing rivers, Arctic tundra, towering sand dunes and unspoilt boreal forest make the Kobuk Valley some of the most untamed backcountry on Earth.
4. North Cascades National Park
Location: Washington
2021 visitors: 17,855
More information: www.nps.gov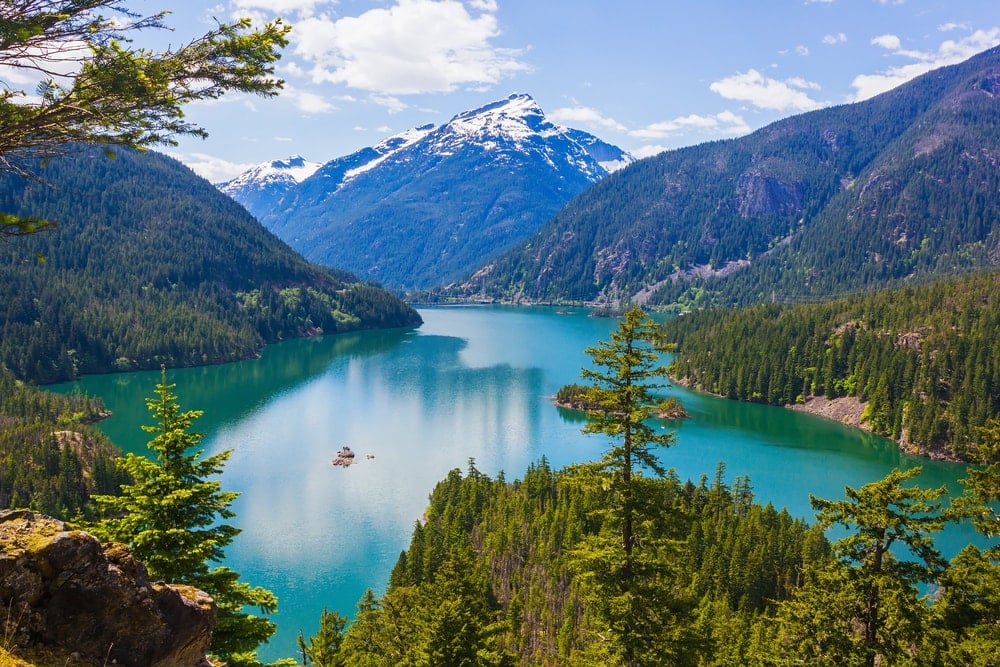 Even though the North Cascades National Park is just three hours from Seattle, somehow the park receives just a trickle of visitors compared with other protected areas in the Northwest. Names such as Mount Terror, Mount Fury and Mount Despair may put off some visitors, but it's more likely the park's inaccessibility. It has just one road slicing through its landscape of jagged peaks and verdant valleys, home to 300-plus glaciers.
5. Lake Clark National Park & Preserve
Location: Alaska
2021 visitors: 18,278
More information: www.nps.gov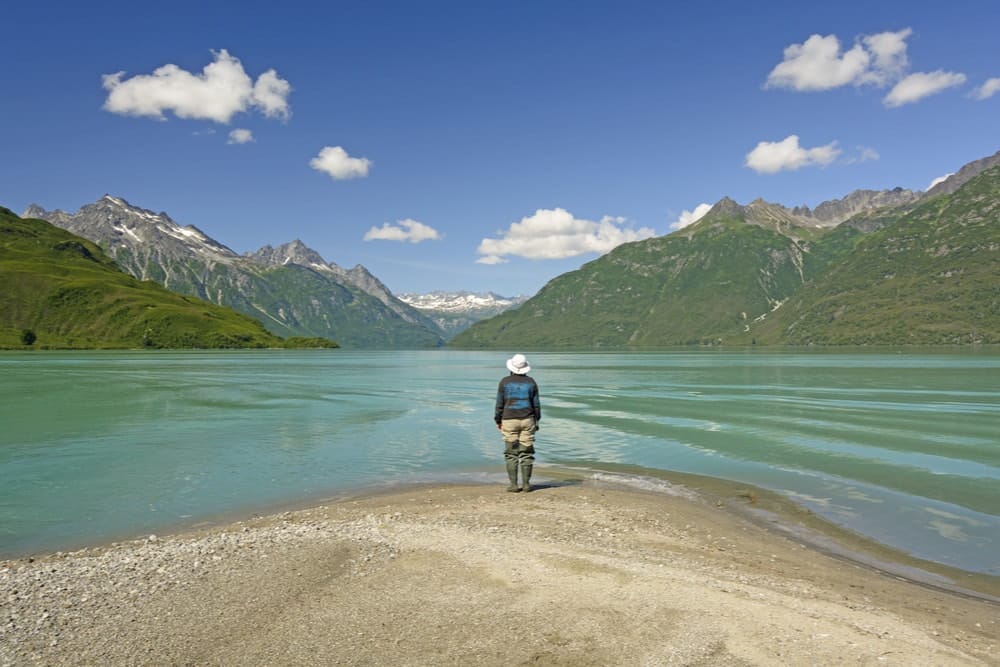 Lake Clark may be Alaska's most diverse national park in terms of topography and ecosystems. It's possible to hike among tundra-carpeted hills, craggy peaks, immense glaciers, two active volcanoes and a dramatic coastline. Naturally, the rich landscape is home to a variety of wildlife including bears, seabirds and the world's largest sockeye salmon fishery.
6. Katmai National Park & Preserve
Location: Alaska
2021 visitors: 24,764
More information: www.nps.gov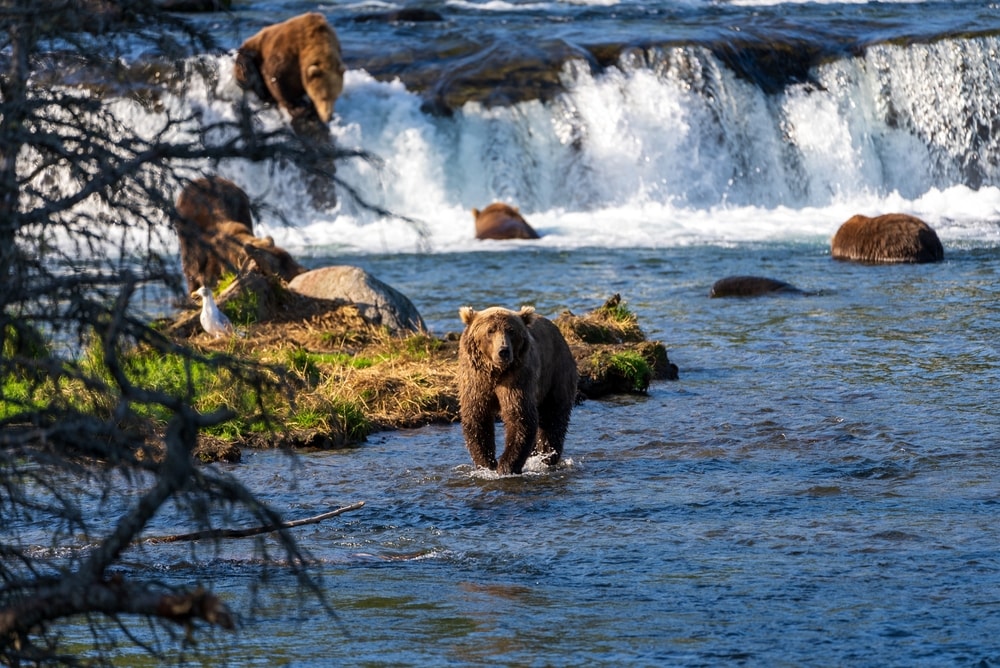 Unconnected to any town by road, Katmai has earned a reputation as Alaska's premier wildlife-viewing destination, with bear watching at Brooks Camp the most popular. The park is an important habitat for salmon, hence the thousands of brown bears that flock to the cold, clear water of the Brooks River to feast on the abundant fish every summer. Other activities include fishing, hiking, rafting and kayaking.
7. Isle Royale National Park
Location: Michigan
2021 visitors: 25,844
More information: www.nps.gov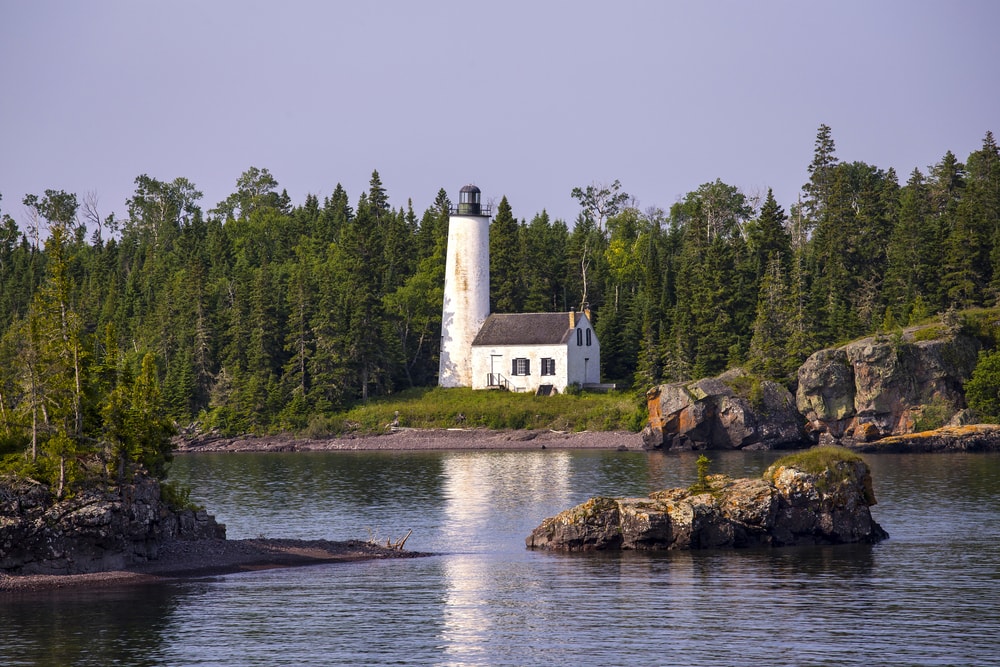 Located in the middle of Michigan's Lake Superior, Isle Royale, which can only be reached by ferry and seaplane, has a diverse array of activities on offer including hiking, trekking, camping, boating, sailing, paddling and even scuba diving. Other draws include over 2,000 moose who call the island home, some of the best-preserved shipwrecks in the US and the 72km (45mi) Greenstone Ridge Trail that crosses the summit of Mount Desor, which at 425m (1,394ft) is the park's highest point.
8. Wrangell-St. Elias National Park & Preserve
Location: Alaska
2021 visitors: 50,189
More information: www.nps.gov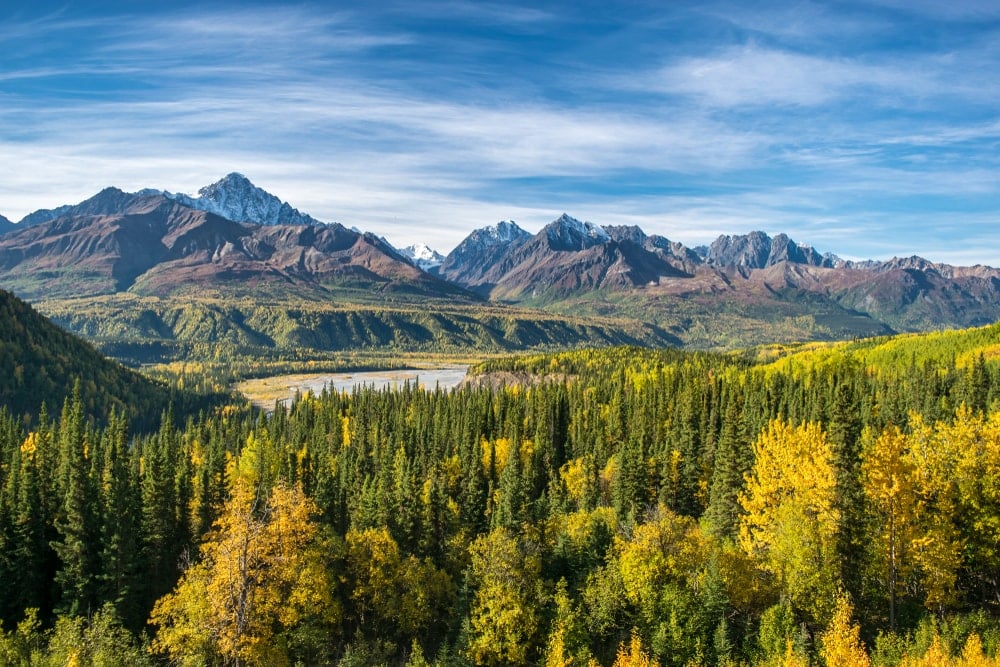 The enormous Wrangell-St Elias is America's largest national park which at 53,320 sq km is the same size as Yellowstone, Yosemite and Switzerland combined!
The park is also home to Mount Saint Elias, one of the most beautiful mountains in the US and, as the mountain straddles the US-Canadian border, is America's second-highest peak after Denali (as well as Canada's after Logan). As such, the park climbs from sea level all the way up to 5,489m (18,008ft).
9. Dry Tortugas National Park
Location: Florida
2021 visitors: 83,817
More information: www.nps.gov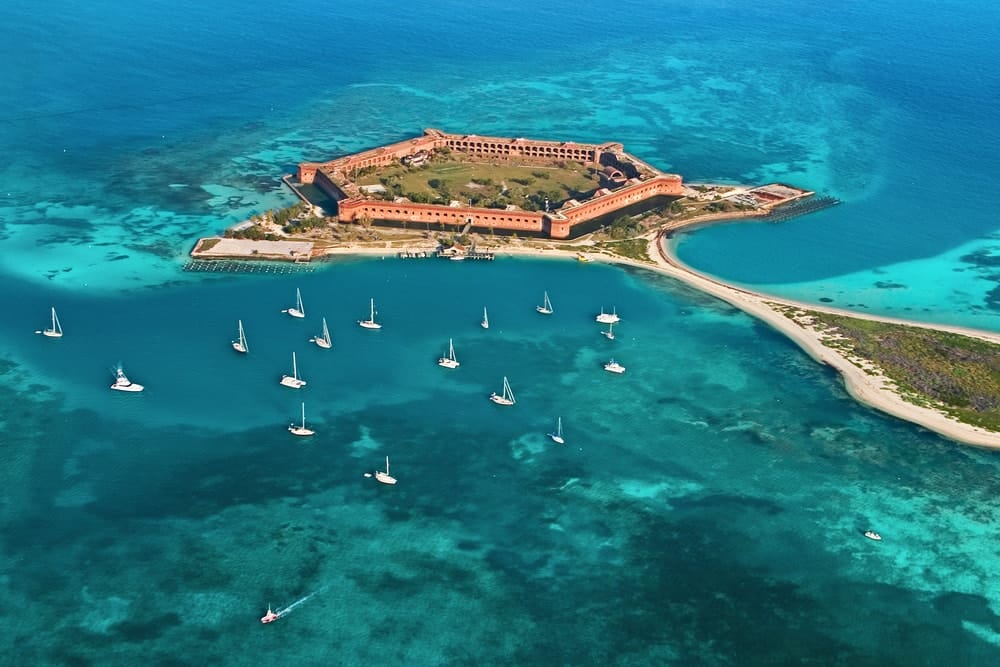 Lying 113km (70mi) west of Key West, the distinctive Dry Tortugas National Park includes seven islands in the Gulf of Mexico but is largely made up of open water. Only accessible by seaplane, the park is famed for its rare birds, historic military fort and aquamarine waters, home to coral reefs and diverse marine life.
10. Glacier Bay National Park & Preserve
Location: Alaska
2021 visitors: 89,768
More information: www.nps.gov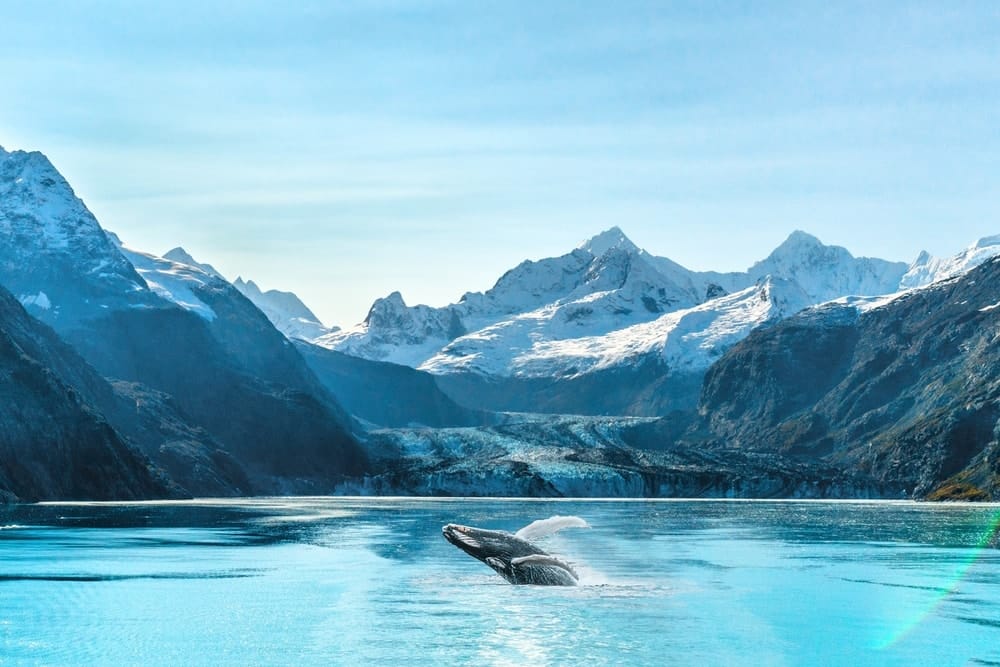 Many visitors pass through the UNESCO-listed Glacier Bay National Park as part of an Inside Passage cruise. However, far fewer explore its hinterland. The immense protected area covers over 13,044 sq km of varied wilderness comprising snow-capped mountains, glaciers, rainforest, rugged coastlines and secluded fjords, not to mention the wildlife: bears, moose, mountain goats, sea otters, humpback whales, porpoises, orcas, sea lions, seals and an array of birds.
Complete rankings
Below are all 63 US national parks ranked by the total recreation visits they received in 2021.
| Rank | National park | Visitors |
| --- | --- | --- |
| 1 | Gates of the Arctic, Alaska | 7,362 |
| 2 | American Samoa, American Samoa | 8,495 |
| 3 | Kobuk Valley, Alaska | 11,540 |
| 4 | North Cascades, Washington | 17,855 |
| 5 | Lake Clark, Alaska | 18,278 |
| 6 | Katmai, Alaska | 24,764 |
| 7 | Isle Royale, Michigan | 25,844 |
| 8 | Wrangell–St. Elias, Alaska | 50,189 |
| 9 | Dry Tortugas, Florida | 83,817 |
| 10 | Glacier Bay, Alaska | 89,768 |
| 11 | Great Basin, Nevada | 144,875 |
| 12 | Congaree, South Carolina | 215,181 |
| 13 | Denali, Alaska | 229,521 |
| 14 | Voyageurs, Minnesota | 243,042 |
| 15 | Guadalupe Mountains, Texas | 243,291 |
| 16 | Black Canyon of the Gunnison, Colorado | 308,910 |
| 17 | Channel Islands, California | 319,252 |
| 18 | Virgin Islands, US Virgin Islands | 323,999 |
| 19 | Pinnacles, California | 348,857 |
| 20 | Carlsbad Caverns, New Mexico | 349,244 |
| 21 | Lassen Volcanic, California | 359,635 |
| 22 | Kenai Fjords, Alaska | 411,782 |
| 23 | Redwood, California | 435,879 |
| 24 | Mammoth Cave, Kentucky | 515,774 |
| 25 | Mesa Verde, Colorado | 548,477 |
| 26 | Kings Canyon, California | 562,918 |
| 27 | Big Bend, Texas | 581,220 |
| 28 | Petrified Forest, Arizona | 590,334 |
| 29 | Great Sand Dunes, Colorado | 602,613 |
| 30 | Crater Lake, Oregon | 647,751 |
| 31 | Biscayne, Florida | 705,655 |
| 32 | Wind Cave, South Dakota | 709,001 |
| 33 | White Sands, New Mexico | 782,469 |
| 34 | Theodore Roosevelt, North Dakota | 796,085 |
| 35 | Haleakalā, Hawaii | 853,181 |
| 36 | Canyonlands, Utah | 911,594 |
| 37 | Everglades, Florida | 942,130 |
| 38 | Sequoia, California | 1,059,548 |
| 39 | Saguaro, Arizona | 1,079,786 |
| 40 | Gateway Arch, Missouri | 1,145,081 |
| 41 | Death Valley, California, Nevada | 1,146,551 |
| 42 | Badlands, South Dakota | 1,224,226 |
| 43 | Hawaiʻi Volcanoes, Hawaii | 1,262,747 |
| 44 | Capitol Reef, Utah | 1,405,353 |
| 45 | Shenandoah, Virginia | 1,592,312 |
| 46 | Mount Rainier, Washington | 1,670,063 |
| 47 | New River Gorge, West Virginia | 1,682,720 |
| 48 | Arches, Utah | 1,806,865 |
| 49 | Bryce Canyon, Utah | 2,104,600 |
| 50 | Hot Springs, Arkansas | 2,162,884 |
| 51 | Cuyahoga Valley, Ohio | 2,575,275 |
| 52 | Olympic, Washington | 2,718,925 |
| 53 | Joshua Tree, California | 3,064,400 |
| 54 | Glacier, Montana | 3,081,656 |
| 55 | Indiana Dunes, Indiana | 3,177,210 |
| 56 | Yosemite, California | 3,287,595 |
| 57 | Grand Teton, Wyoming | 3,885,230 |
| 58 | Acadia, Maine | 4,069,098 |
| 59 | Rocky Mountain, Colorado | 4,434,848 |
| 60 | Grand Canyon, Arizona | 4,532,677 |
| 61 | Yellowstone, Wyoming, Montana, Idaho | 4,860,242 |
| 62 | Zion, Utah | 5,039,835 |
| 63 | Great Smoky Mountains, North Carolina, Tennessee | 14,161,548 |
---
Enjoyed this post? pin it for later…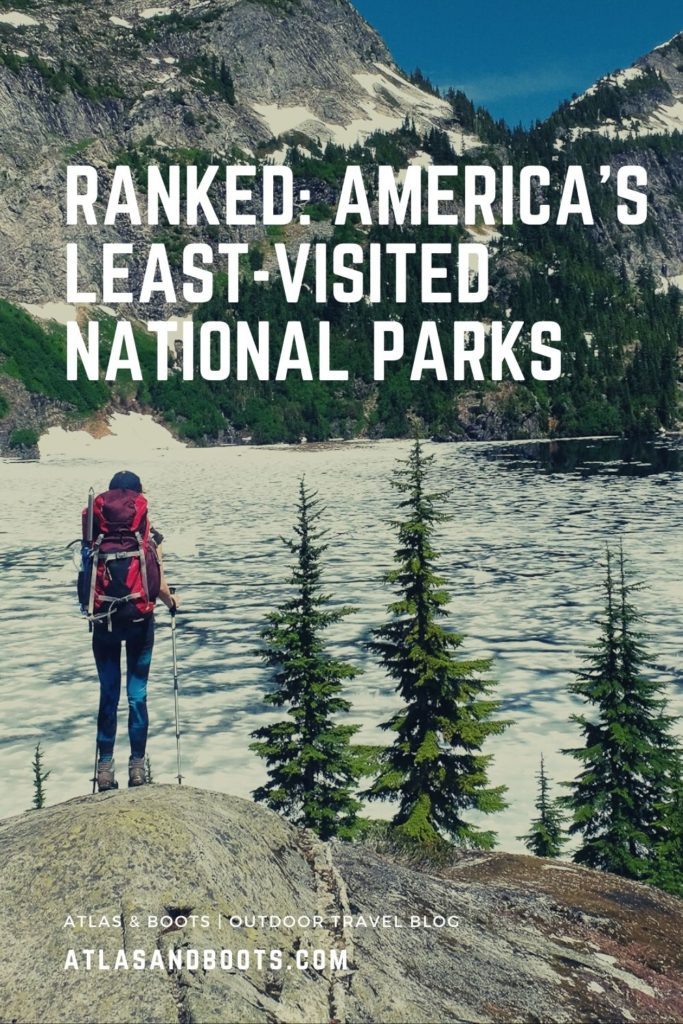 ---