We take a look at the world's most powerful passports based on the ease with which you can enter foreign countries
Japan has been named the world's most powerful passport in 2020, beating Singapore in second place and Germany and South Korea in third.
The Henley Passport Index uses data from the International Air Transport Authority to measure how many destinations a passport-holder can enter without a prior visa. It analyses 199 different passports and 227 travel destinations to produce what is considered the most authoritative ranking of its kind.
10 Best passports
1. Japan: 191 destinations
2. Singapore: 190
3. Germany: 189
3. South Korea: 189
4. Finland: 188
4. Italy: 188
5. Denmark: 187
5. Luxembourg: 187
5. Spain: 187
6. France: 186
6. Sweden: 186
10 Worst passports
100. North Korea: 39 destinations
100. Sudan: 39
101. Nepal: 38
101. Palestinian Territory: 38
102. Libya: 37
103. Yemen: 33
104. Pakistan: 32
104. Somalia: 32
105. Syria: 29
106. Iraq: 28
107. Afghanistan: 26
Key findings
With 15 years of historical data, the Henley Passport Index allows us to analyse not just current rankings but long-term shifts and trends.
In 2020, Japan has taken the top spot for the third consecutive year, allowing easy access to 191 destinations. Meanwhile, Singapore has held onto second place with 190 destinations.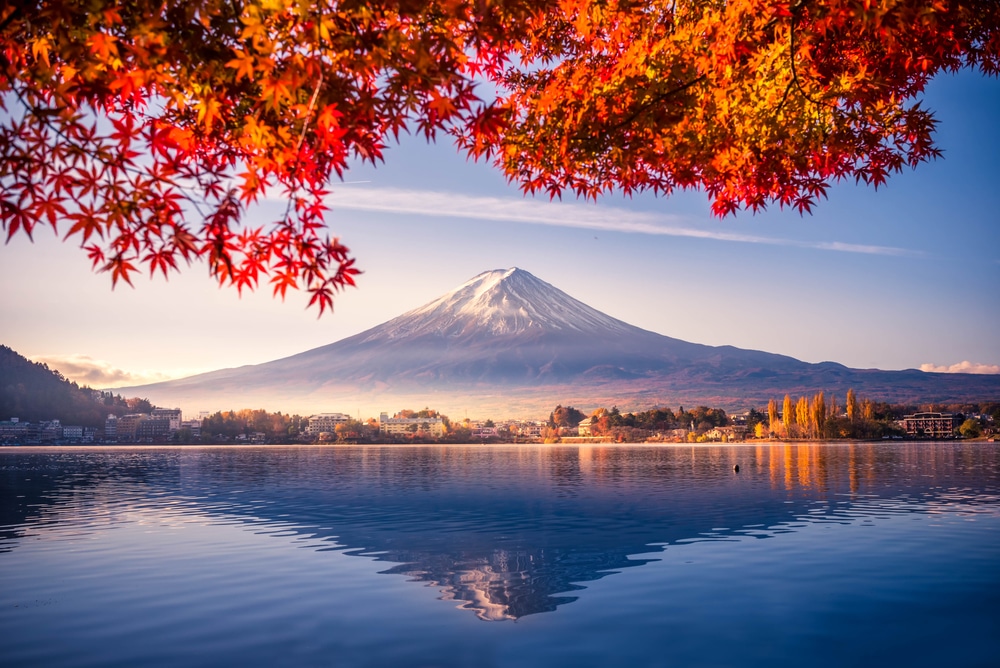 The UK and US continue their downward trend from sixth place to eighth, a significant drop from 2015 when they jointly held the top spot.
The UAE remains the index's biggest success story, climbing 47 places over the last decade to 18th place and now allows easy access to 171 destinations.
Former Soviet spaces have fared well with Georgia and Ukraine climbing a respective 19 and 22 places over the past decade.
Afghanistan remains at the bottom of the index with easy access to only 26 destinations. Soberingly, it's the largest gap between the most and least powerful passports in the index's 15-year history with Japanese nationals able to access 165 more destinations than the citizens of Afghanistan.
Most powerful passports: complete ranking
According to researchers at Syracuse University and the University of Pittsburgh, there is a strong positive correlation between travel freedom and other kinds of liberties – from the economic to the political, and even individual or human freedoms.
With this in mind, it's interesting to look at not just the very top and bottom of the ranking, but the vast swathe in the middle. Below, is the complete index, listing passports alongside the number of destinations they can easily access.
| Rank | Passport | Score |
| --- | --- | --- |
| 1 | Japan | 191 |
| 2 | Singapore | 190 |
| 3 | Germany | 189 |
| | South Korea | 189 |
| 4 | Finland | 188 |
| | Italy | 188 |
| 5 | Denmark | 187 |
| | Luxembourg | 187 |
| | Spain | 187 |
| 6 | France | 186 |
| | Sweden | 186 |
| 7 | Austria | 185 |
| | Ireland | 185 |
| | Netherlands | 185 |
| | Portugal | 185 |
| | Switzerland | 185 |
| 8 | Belgium | 184 |
| | Greece | 184 |
| | Norway | 184 |
| | United Kingdom | 184 |
| | United States | 184 |
| 9 | Australia | 183 |
| | Canada | 183 |
| | Czech Republic | 183 |
| | Malta | 183 |
| | New Zealand | 183 |
| 10 | Hungary | 181 |
| | Lithuania | 181 |
| | Slovakia | 181 |
| 11 | Iceland | 180 |
| | Latvia | 180 |
| | Slovenia | 180 |
| 12 | Estonia | 179 |
| 13 | Liechtenstein | 178 |
| | Malaysia | 178 |
| 14 | Poland | 176 |
| 15 | Monaco | 175 |
| 16 | Chile | 174 |
| | Cyprus | 174 |
| 17 | Romania | 172 |
| 18 | Bulgaria | 171 |
| | United Arab Emirates | 171 |
| 19 | Argentina | 170 |
| | Brazil | 170 |
| 20 | Croatia | 169 |
| | Hong Kong (SAR China) | 169 |
| 21 | San Marino | 168 |
| 22 | Andorra | 167 |
| 23 | Brunei | 166 |
| 24 | Barbados | 160 |
| 25 | Israel | 159 |
| 26 | Mexico | 158 |
| 27 | Bahamas | 154 |
| | St Kitts and Nevis | 154 |
| 28 | Uruguay | 153 |
| 29 | Seychelles | 151 |
| 30 | Antigua and Barbuda | 150 |
| 31 | Costa Rica | 149 |
| 31 | Trinidad and Tobago | 149 |
| 31 | Vatican City | 149 |
| 32 | Mauritius | 146 |
| 32 | St Vincent and the Grenadines | 146 |
| 32 | Taiwan (Chinese Taipei) | 146 |
| 33 | St Lucia | 145 |
| 34 | Macao (SAR China) | 144 |
| 35 | Grenada | 142 |
| 35 | Paraguay | 142 |
| 36 | Panama | 140 |
| 37 | Dominica | 139 |
| 38 | Peru | 135 |
| 39 | El Salvador | 133 |
| 39 | Honduras | 133 |
| 39 | Serbia | 133 |
| 40 | Guatemala | 132 |
| 40 | Venezuela | 132 |
| 41 | Samoa | 131 |
| 41 | Solomon Islands | 131 |
| 42 | Vanuatu | 130 |
| 43 | Nicaragua | 128 |
| 43 | Ukraine | 128 |
| 44 | Colombia | 127 |
| 44 | Tuvalu | 127 |
| 45 | Tonga | 125 |
| 46 | Montenegro | 124 |
| 47 | North Macedonia | 123 |
| 48 | Kiribati | 122 |
| 48 | Marshall Islands | 122 |
| 49 | Moldova | 120 |
| 50 | Palau Islands | 119 |
| 51 | Micronesia | 118 |
| 51 | Russian Federation | 118 |
| 52 | Bosnia and Herzegovina | 117 |
| 53 | Georgia | 116 |
| 54 | Albania | 114 |
| 55 | Turkey | 111 |
| 56 | Belize | 100 |
| 56 | South Africa | 100 |
| 57 | Kuwait | 95 |
| 57 | Timor-Leste | 95 |
| 58 | Qatar | 93 |
| 59 | Ecuador | 91 |
| 60 | Fiji | 88 |
| 60 | Guyana | 88 |
| 60 | Nauru | 88 |
| 61 | Jamaica | 85 |
| 61 | Maldives | 85 |
| 62 | Botswana | 84 |
| 62 | Papua New Guinea | 84 |
| 63 | Bahrain | 82 |
| 64 | Oman | 79 |
| 65 | Bolivia | 78 |
| 65 | Suriname | 78 |
| 65 | Thailand | 78 |
| 66 | Saudi Arabia | 77 |
| 67 | Kazakhstan | 76 |
| 67 | Namibia | 76 |
| 68 | Belarus | 75 |
| 69 | Lesotho | 74 |
| 70 | eSwatini | 73 |
| 71 | Malawi | 72 |
| 72 | China | 71 |
| 72 | Indonesia | 71 |
| 72 | Kenya | 71 |
| 73 | Tanzania | 70 |
| | Zambia | 70 |
| 74 | Tunisia | 69 |
| 75 | Gambia | 68 |
| 76 | Azerbaijan | 67 |
| | Philippines | 67 |
| 77 | Cape Verde Islands | 66 |
| | Uganda | 66 |
| 78 | Cuba | 65 |
| | Ghana | 65 |
| 79 | Dominican Republic | 64 |
| | Zimbabwe | 64 |
| 80 | Kyrgyzstan | 63 |
| | Morocco | 63 |
| | Sierra Leone | 63 |
| 81 | Armenia | 62 |
| | Benin | 62 |
| | Mongolia | 62 |
| 82 | Mozambique | 61 |
| | Sao Tome and Principe | 61 |
| 83 | Burkina Faso | 59 |
| | Rwanda | 59 |
| 84 | India | 58 |
| | Mauritania | 58 |
| | Tajikistan | 58 |
| 85 | Cote d'Ivoire (Ivory Coast) | 57 |
| | Uzbekistan | 57 |
| 86 | Gabon | 56 |
| | Senegal | 56 |
| 87 | Guinea | 55 |
| | Togo | 55 |
| 88 | Cambodia | 54 |
| | Madagascar | 54 |
| | Mali | 54 |
| | Niger | 54 |
| | Vietnam | 54 |
| 89 | Bhutan | 53 |
| | Chad | 53 |
| | Comores Islands | 53 |
| | Equatorial Guinea | 53 |
| | Guinea-Bissau | 53 |
| 90 | Turkmenistan | 52 |
| 91 | Central African Republic | 51 |
| | Jordan | 51 |
| 92 | Algeria | 50 |
| | Laos | 50 |
| 93 | Angola | 49 |
| | Burundi | 49 |
| | Cameroon | 49 |
| | Egypt | 49 |
| | Haiti | 49 |
| | Liberia | 49 |
| 94 | Congo (Rep) | 47 |
| | Myanmar | 47 |
| 95 | Djibouti | 46 |
| | Nigeria | 46 |
| 96 | Ethiopia | 43 |
| | South Sudan | 43 |
| 97 | Sri Lanka | 42 |
| 98 | Bangladesh | 41 |
| | Congo (Dem Rep) | 41 |
| | Eritrea | 41 |
| | Iran | 41 |
| 99 | Kosovo | 40 |
| | Lebanon | 40 |
| 100 | North Korea | 39 |
| | Sudan | 39 |
| 101 | Nepal | 38 |
| | Palestinian Territory | 38 |
| 102 | Libya | 37 |
| 103 | Yemen | 33 |
| 104 | Pakistan | 32 |
| | Somalia | 32 |
| 105 | Syria | 29 |
| 106 | Iraq | 28 |
| 107 | Afghanistan | 26 |
---
Enjoyed this post? pin it for later…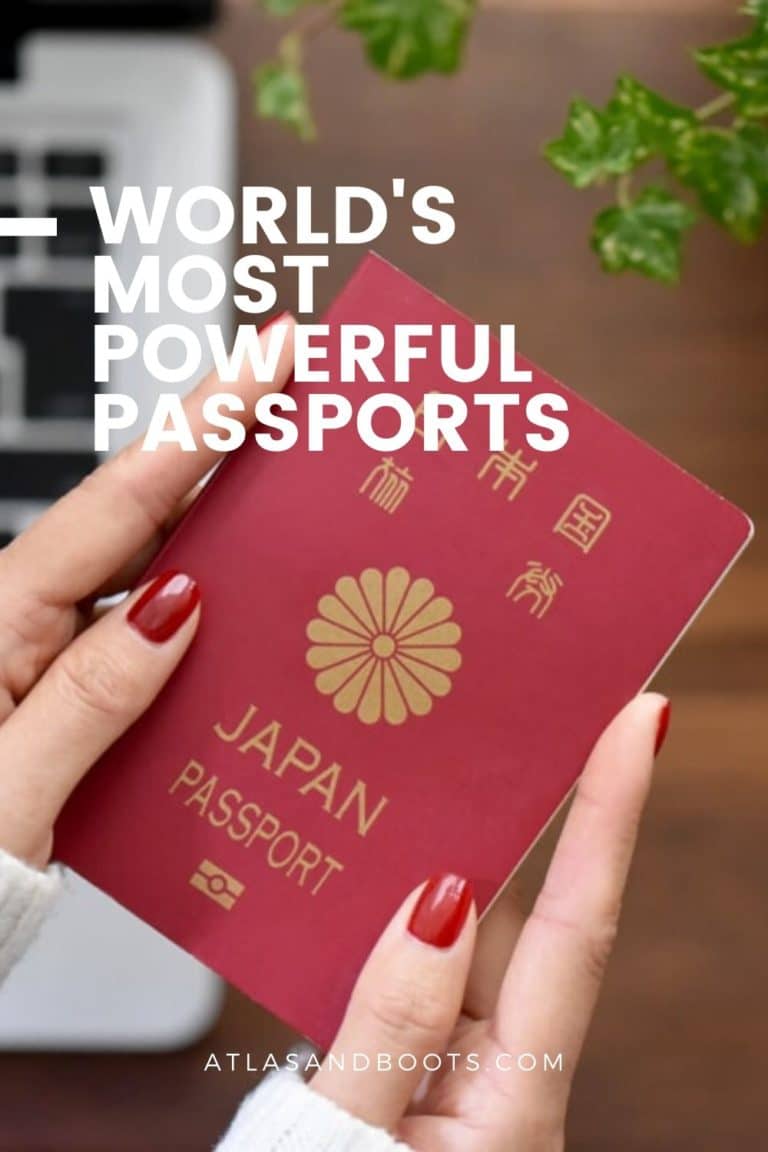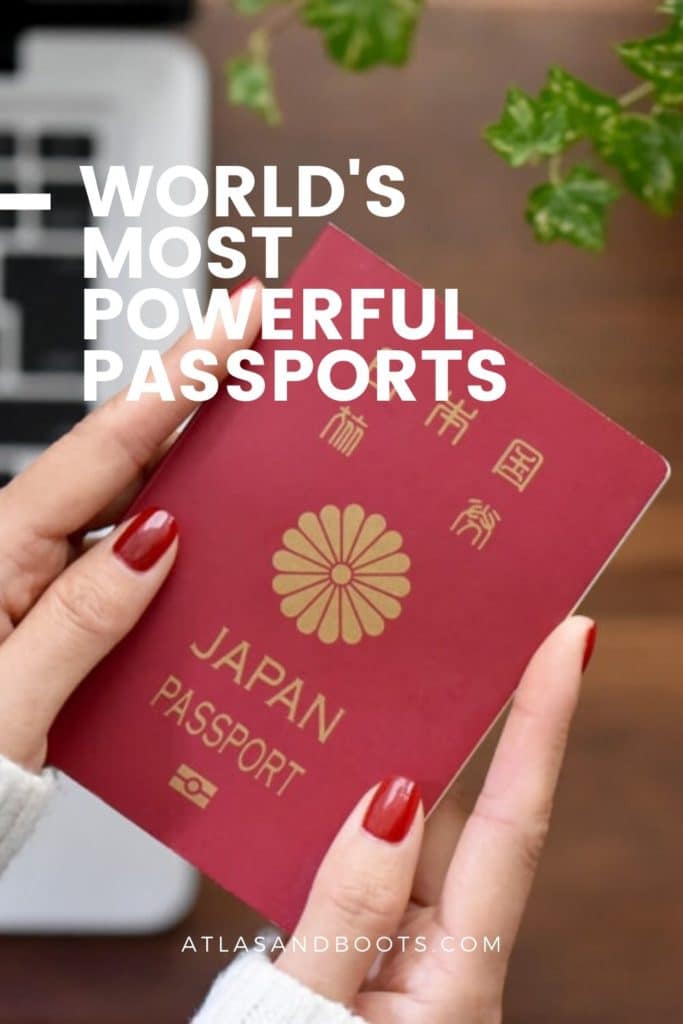 ---