A selection of the most interesting facts about Bolivia we picked up during our visit
Before we went to Bolivia, my entire education on the country came from this scene from the 1969 film Butch Cassidy and the Sundance Kid.
Although our arrival in the country wasn't quite as displeasing as Robert Redford's, Bolivia did prove one of the more challenging countries we've visited. Cold showers, uninspiring cuisine and high altitude were just some of things we battled.
Throw in the odd hostel reminiscent of a Soviet-era gulag and you have a destination that lags well behind its more well-traversed neighbours.
That said, what Bolivia lacks in hospitality it makes up for in scenery and history. The rare calm of Isla del Sol, the dramatic and chaotic setting of La Paz and the surreal, overwhelming beauty of Salar de Uyuni make for a diverse and complex setting.
Bolivia may well be rough round the edges, but it enchanted us nonetheless. Here are the most interesting facts about Bolivia we picked up on our journey through its wilds.
Interesting facts about Bolivia
1. The name Bolivia comes from the Venezuelan military and political leader Simon Bolivar who led Venezuela, Ecuador, Bolivia, Peru and Colombia to independence from Spain in 1825. He was also officially the first president of Bolivia.
(Source: Museo Simón Bolívar)
2. At 3,650m (11,975ft) above sea level, La Paz is unofficially the highest capital city in the world. The official capital is Sucre but the working capital (the seat of government) is in La Paz.
(Source: Wikipedia)
3. Zebras (or rather people dressed as zebras) wander the streets of La Paz helping children cross the road safely and educating drivers and pedestrians about road safety.
(Source: The Guardian)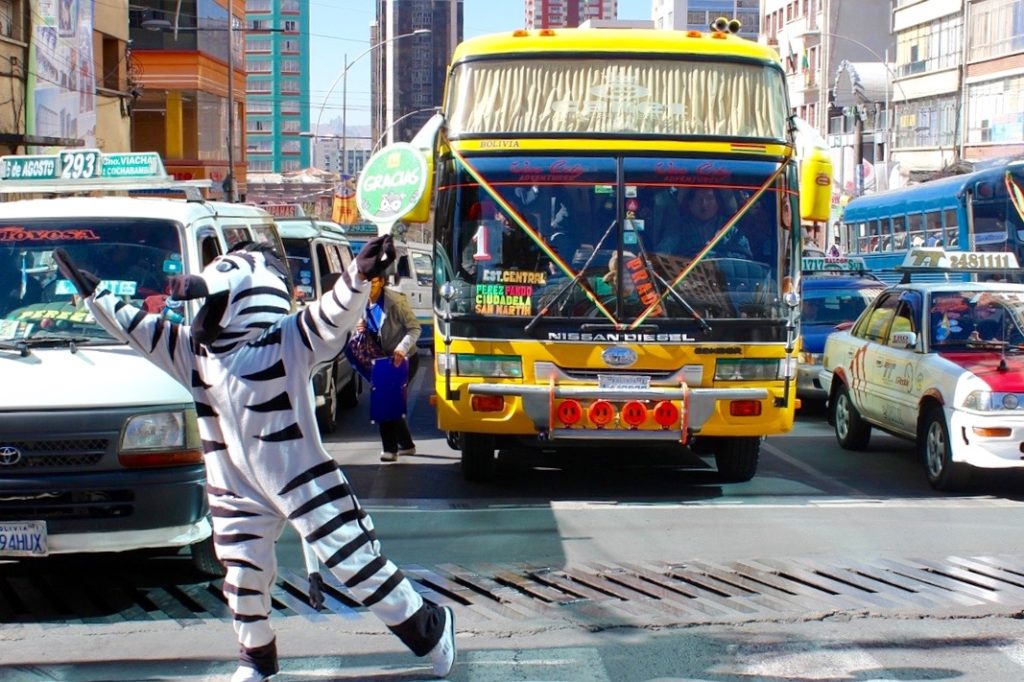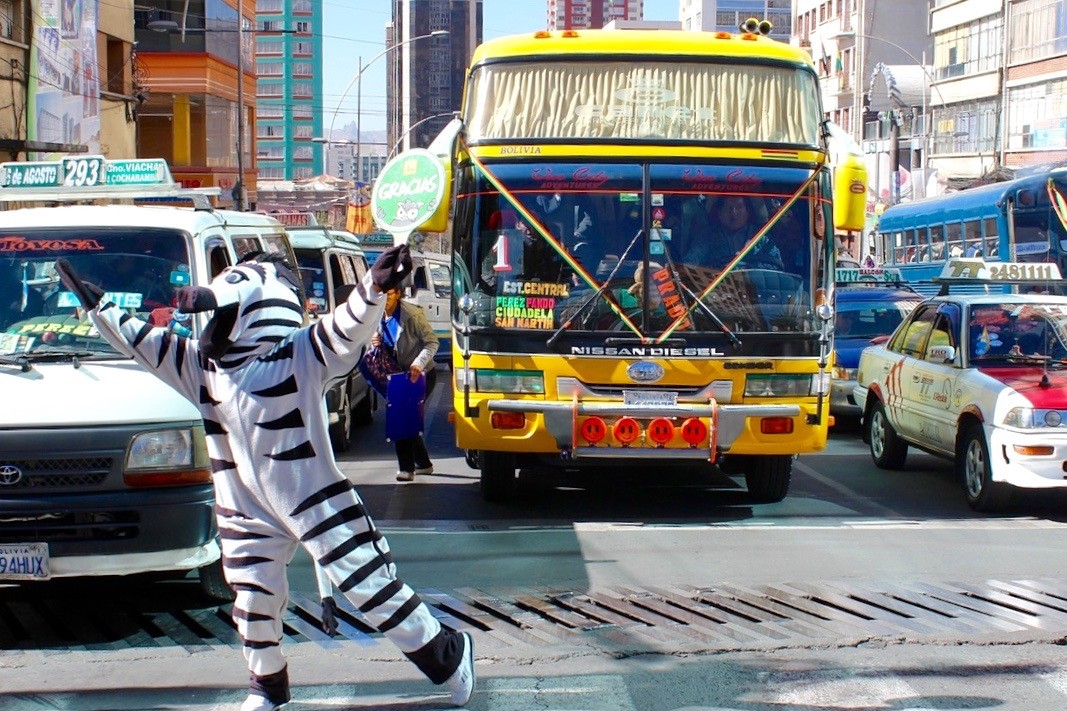 4. El Alto at 4,150m (13,615ft) has a population of 1,184,942, making it the highest large city in the world – 'large' being defined as a population greater than 100,000.
(Source: Wikipedia)
5. The Camino de las Yungas road, 56km (35 miles) northeast of La Paz, is known as the "world's most dangerous road". There are an estimated 200 to 300 fatalities every year on this stretch of road less than 50 miles long.
(Source: BBC)
6. Dead animals including dried llama foetuses are sold on the streets of Bolivia to citizens so they can offer them up to Pachamama (Mother Nature) in return for blessings.
(Source: BBC)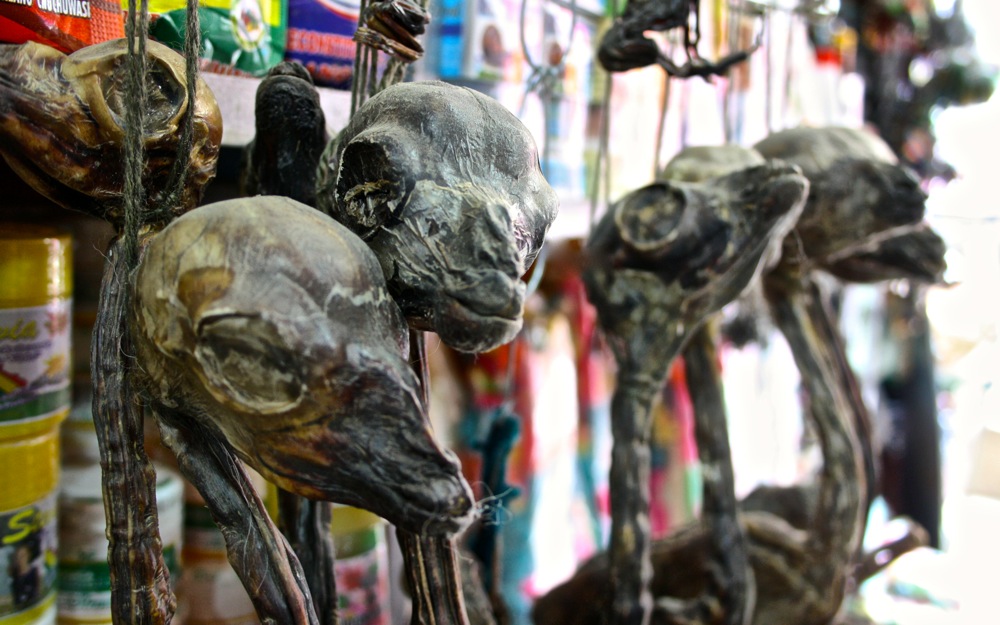 7. Despite this, Bolivia granted all nature equal rights to humans in 2010. The law redefined the country's rich mineral deposits as "blessings".
(Source: The Guardian)
8. Bolivia is home to Salar de Uyuni, the "largest mirror on Earth" and also one of the most beautiful things we've ever seen.
(Source: Me – take a look!)
9. Salar de Uyuni is an enormous 10,582 square kilometres in size, making Bolivia home to the largest salt flats in the world.
(Source: Encyclopædia Britannica)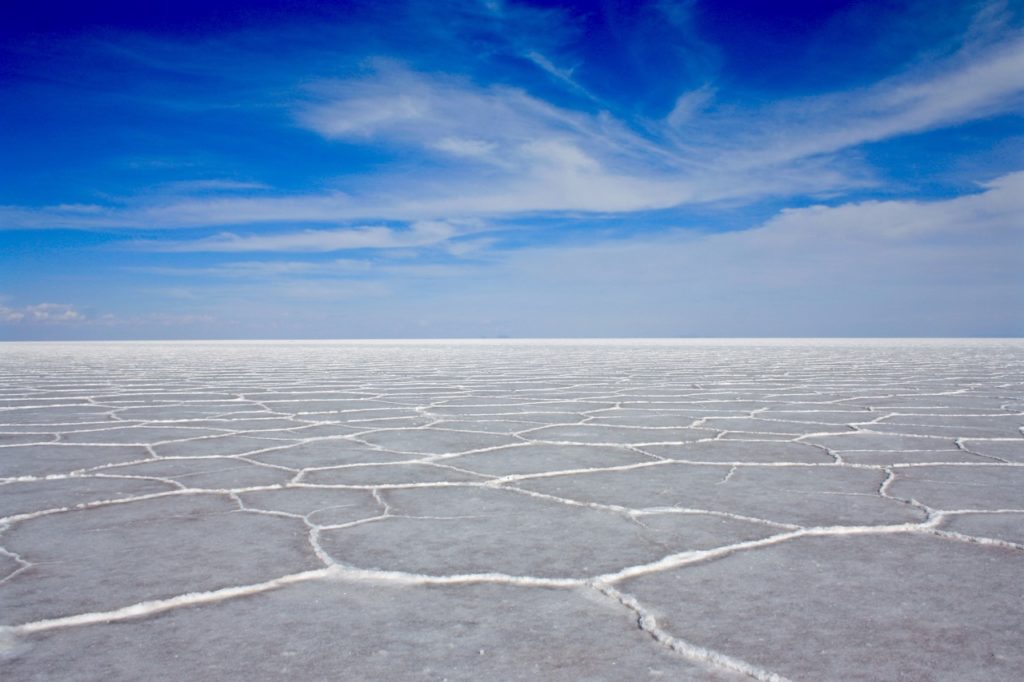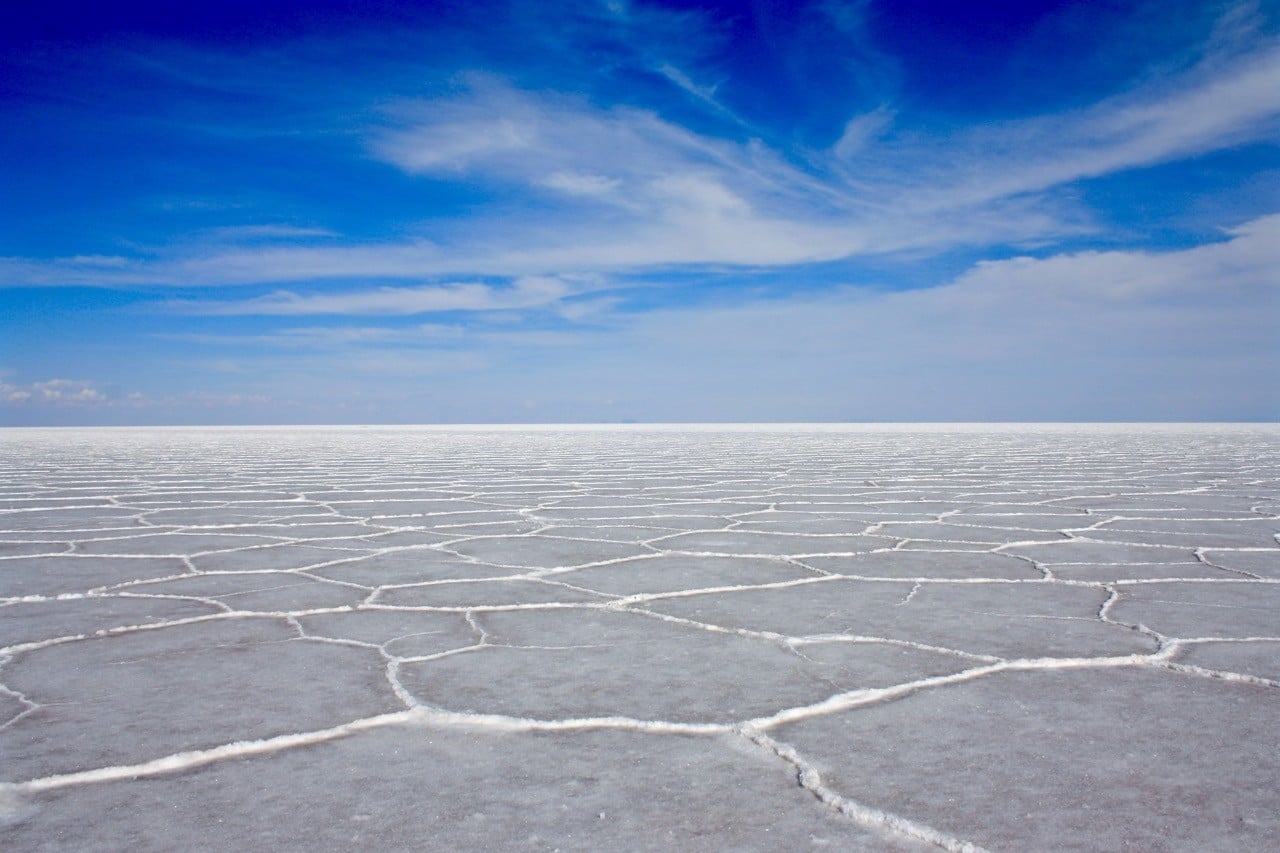 10. There is even a hotel there called Palacio de Sal (Palace of Salt). Constructed in 1993-1995, it was built with one million 35cm (14-inch) blocks of salt which are used for the floor, walls, ceiling and furniture including beds, tables, chairs and sculptures.
(Source: Palacio de Sal website)
11. Bolivia is one of two landlocked South American countries, the other being Paraguay. It lost 420 miles of Pacific Ocean coastline and 120,000 square kilometres of land to Chile in The War of the Pacific in the 1880s.
(Source: New York Times)
12. The current and very popular president, Evo Morales, is the country's first indigenous president. Despite being seen by the west as a controversial figure, poverty and inequality have been greatly reduced since Mr Morales was first elected.
(Source: BBC)
13. Lake Titicaca which straddles the border between Peru and Bolivia is the world's highest navigable lake. It sits 3,812 metres (12,507 feet) above sea level and is also South America's largest lake by volume.
(Source: CIA World Factbook)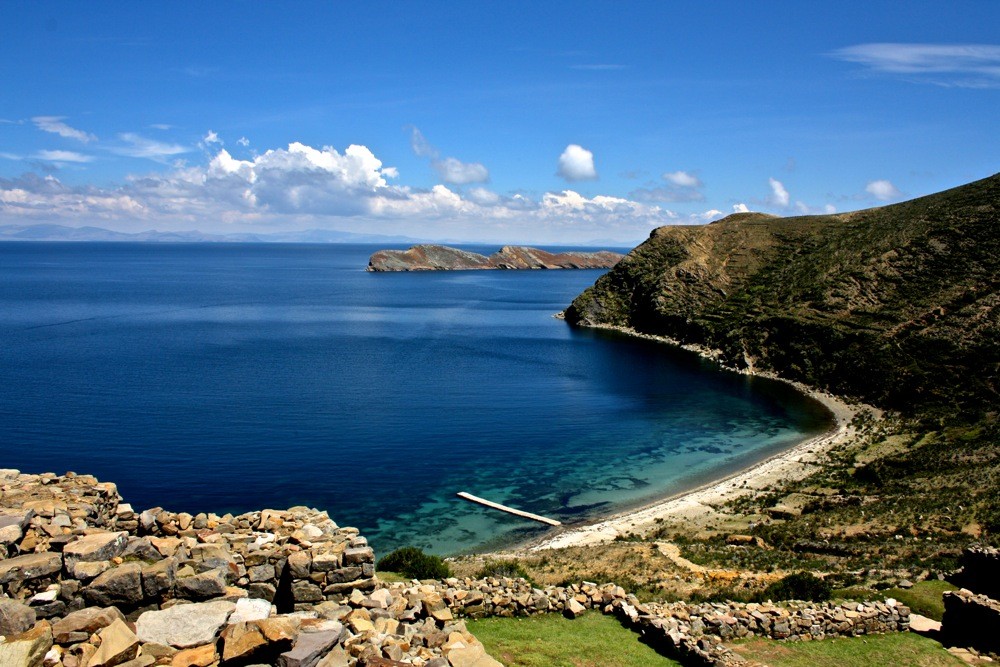 14. Bolivia has 37 official languages! The main languages are Spanish, Quechua, Aymara and Guaraní with an additional 36 recognised indigenous languages.
(Source: CIA World Factbook)
15. A clock on the National Congress building in the main square of La Paz runs backwards to remind citizens to think differently.
(Source: BBC)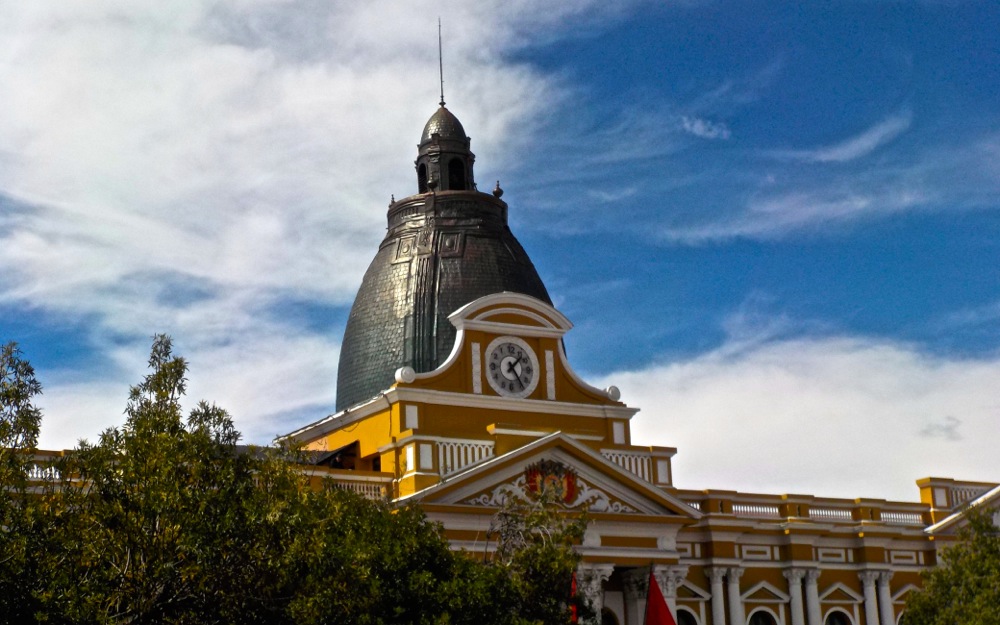 16. Like in Ecuador and Peru, cuy (guinea pig) is used and eaten as a traditional meat. It continues to be a major part of the diet in Bolivia, particularly in the Andes highlands as guinea pigs require much less room than traditional livestock and reproduce extremely quickly.
(Source: BBC)
17. El Penal de San Pedro (Saint Peter's Prison) in La Paz is famous for its walled society. The prison houses approximately 1,500 inmates, not including the women and children that unofficially live inside with inmates. The prison was once open to tours but its doors were closed after violence against visitors.
(Source: BBC)
---
For more interesting facts about Bolivia, get the Lonely Planet Guide to South America.