From accessible trails and pet-friendly campsites to kennel services and wildlife safety, these are America's most dog-friendly national parks
Many of America's national parks have strict policies in place for bringing along your dog – and for good reason. Some parks are home to dangerous trails, sensitive ecosystems, extreme weather or wild animals – from porcupines to grizzly bears – that you really don't want your dog interacting with. Not only that, your dog can be a danger to them.
Luckily, there are several national parks which welcome pups and have almost no restrictions in place. Some with stricter rules have opened up trails to make them as dog-friendly as possible. Others have dog-friendly lodgings and kennel facilities nearby so you know your hound will be safe during your visit.
Wherever you take your pooch, never leave it unattended in a vehicle and always follow these basic rules in line with the National Park Service (NPS) BARK Ranger guidance:
Bag your pet's waste
Always leash your pet
Respect wildlife
Know where you can go
There is more information on the NPS website. Always check NPS regulations before you visit any national park. We've linked to these for every national park in the US in the complete ranking at the end of the article.
10 most dog-friendly national parks
These are the 10 most dog-friendly national parks in the USA.
Shenandoah National Park, Virginia
Acadia National Park, Maine
Petrified Forest National Park, Arizona
New River Gorge National Park and Preserve, West Virginia
White Sands National Park, New Mexico
Cuyahoga Valley National Park, Ohio
Wrangell–St Elias National Park and Preserve, Alaska
Mammoth Cave National Park, Kentucky
Congaree National Park, South Carolina
Grand Canyon National Park, Arizona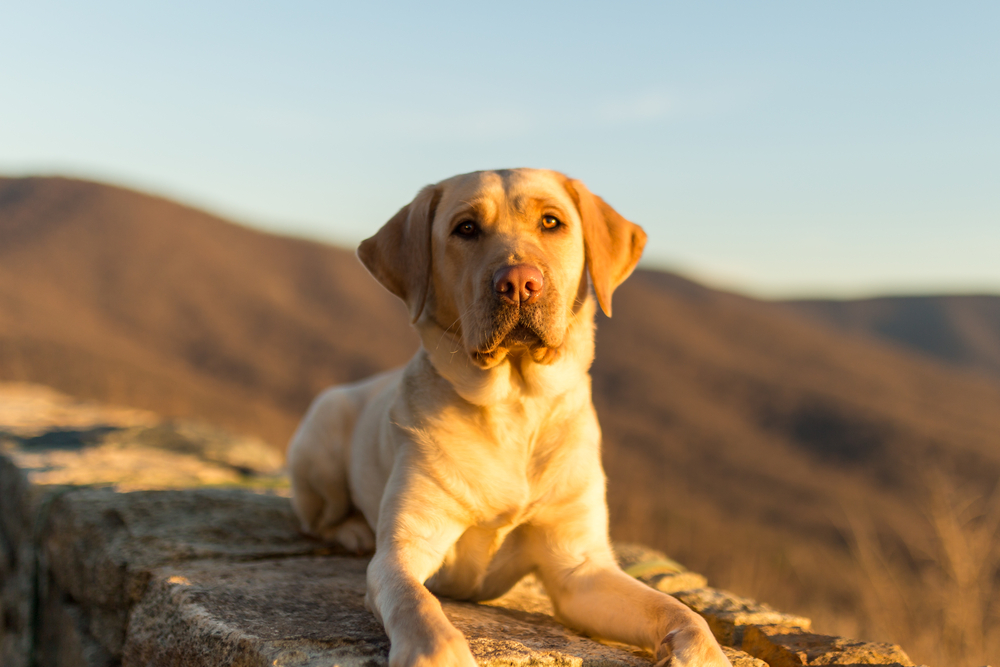 What makes them dog-friendly?
What makes a national park dog-friendly depends on several metrics including how many miles of dog-accessible trails the park has, how safe it is for your dog and the local flora and fauna, if there are pet-friendly lodgings (including campgrounds) nearby, if there are local kennel services available, if viewpoints are accessible to dogs, and if there are any travel restrictions which could stop you and your dog accessing the park.
We've ranked Shenandoah National Park in Virginia as the most dog-friendly national park in America.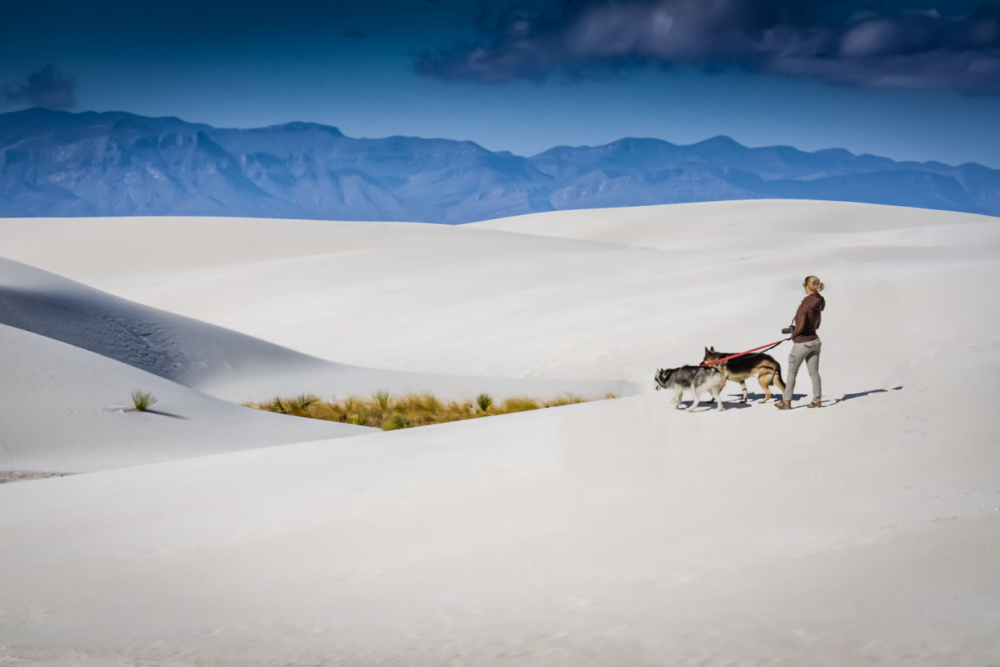 Of its 800km (500mi) of hiking trails, only 32km (20mi) are off-limits to dogs. This includes the 186km (115.5 mi) of the Appalachian Trail that traverses the park. The park is also within easy reach of Washington DC and allows dogs in all campgrounds and in pullouts on Skyline Drive, the stunning public road running 169km (105mi) along the crest of the Blue Ridge Mountains.
Shenandoah is closely followed by Acadia – New England's only national park – which has 161km (100mi) of hiking trails and 72km (45mi) of carriage roads where dogs are allowed. Some trails are off-limits to pets while others are not recommended for safety reasons. Service animals are allowed throughout.
Other top-performing national parks are Petrified Forest, New River Gorge and White Sands, which are all pretty lenient with where dogs can go. Some of the more urban parks, such as Hot Springs (12th), have almost no restrictions on where dogs can go. However, these parks haven't ranked as highly as others because they have fewer trails – just 42km (26mi) in Hot Springs' case – and therefore don't provide an enjoyable experience for dogs or their owners.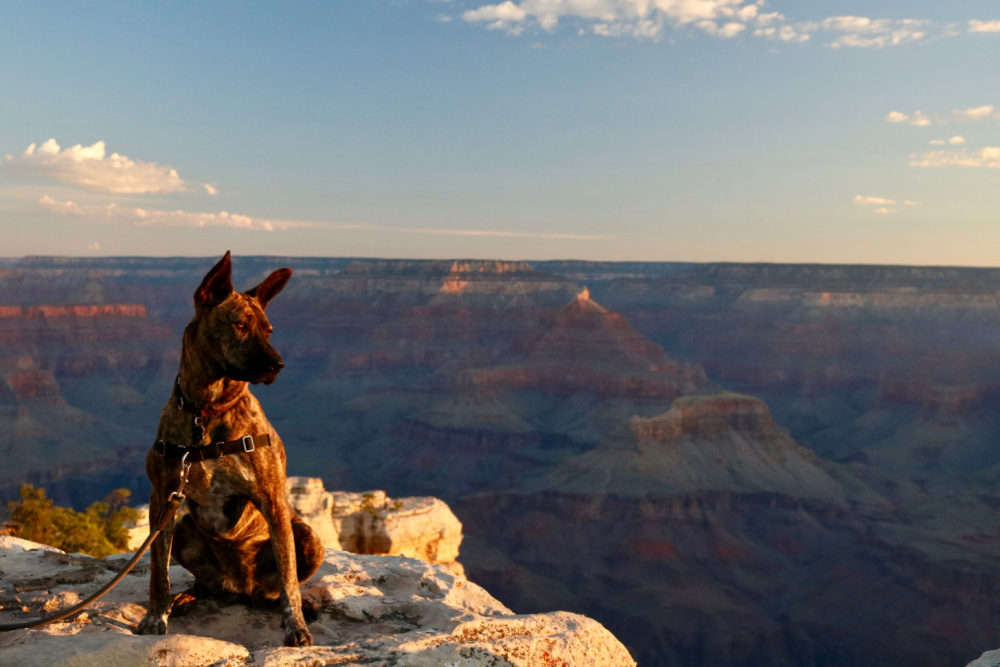 The wilds of Alaska should, in theory, be a pooch's paradise. America's 49th state is home to six of the 10 least-visited national parks as well as some of the country's largest tracts of wilderness. However, not only are Alaska's parks extremely remote, making them challenging to access, particularly for people with dogs, they are also home to wildlife such as wolves, grizzly bears and moose, all of which are exceptionally dangerous to pups.
In seventh place, Wrangell–St. Elias is the highest-ranked Alaskan national park. It has almost no restrictions for dogs along its trails, in its backcountry or in the Kennecott Mines National Historic Landmark area. The lowest-ranked is Glacier Bay in 60th which only allows leashed pets in a handful of developed areas.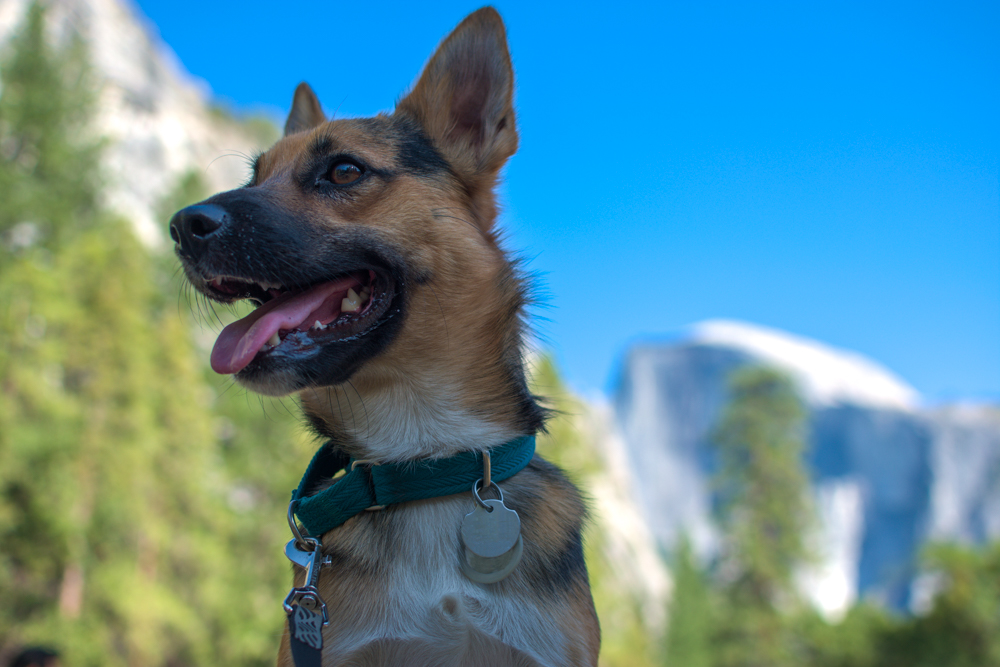 At the bottom of the table, unsurprisingly, are the island-based national parks of Isle Royal in Michigan and the Channel Islands in California. To protect the islands' unique wildlife, neither park allows any pets to enter. Service dogs are permitted on Isle Royale as long as they have a permit whereas service animals are only welcome in the mainland visitor centre on the Channel Islands, hence its position in last place.
Complete ranking
We created our ranking of America's most dog-friendly national parks using the latest available information on the NPS website. Below is the complete ranking of every national park according to how dog-friendly it is. Each one links to the pet section of its NPS listing.
---
Enjoyed this post? pin it for later…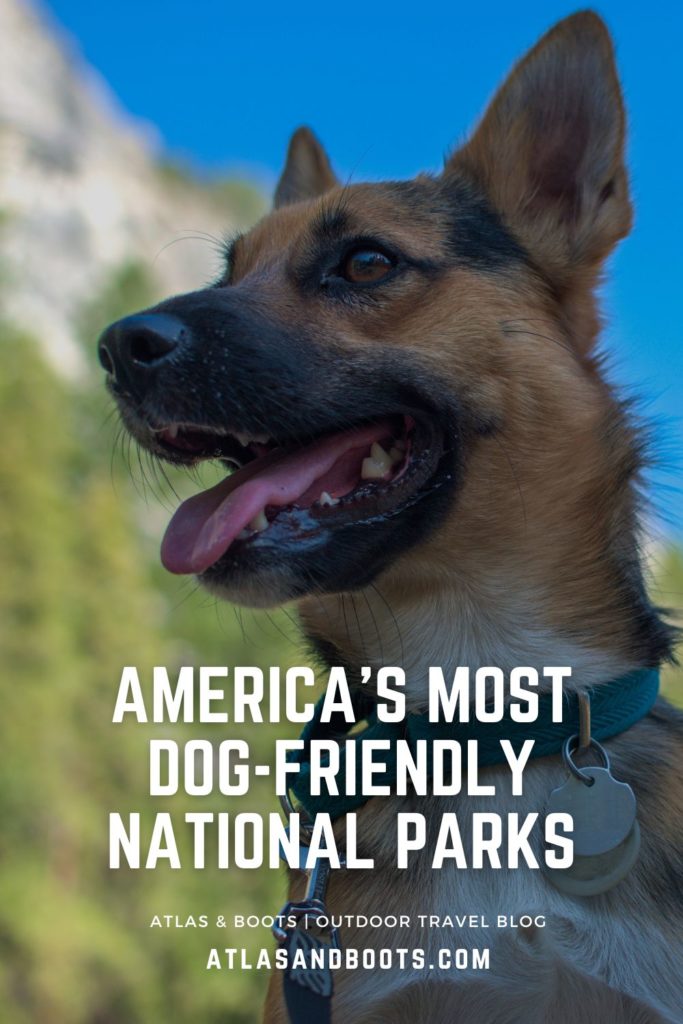 ---