We explore Argentina's best hiking destinations, from the highest snowbound peak in South America to the final scrape of civilisation at the end of the world
Argentina is one of the world's best countries for hiking thanks to the 5,000km-long Andes that curve like a spine along the nation's back. This vast landscape boasts the Patagonian steppe, hulking glaciers and the world's highest trekking peak.
When Kia and I first visited in 2015, we spent our time exploring the trails around El Chaltén before moving on to Perito Moreno and then Tierra del Fuego, the famed 'end of the world' at the southern tip of Argentina.
Having just returned from my second visit to Argentina – climbing Aconcagua, my third mountain of the seven summits – I thought I'd take a look at more of the country's outstanding hiking destinations.
Argentina's best hiking destinations
1. The Lake District
Argentina's Lake District on the northwestern wedge of Argentine Patagonia is one of Argentina's most popular hiking destinations. It's a land of picture-perfect glacial lakes surrounded by verdant forests, serrated peaks and dormant volcanoes.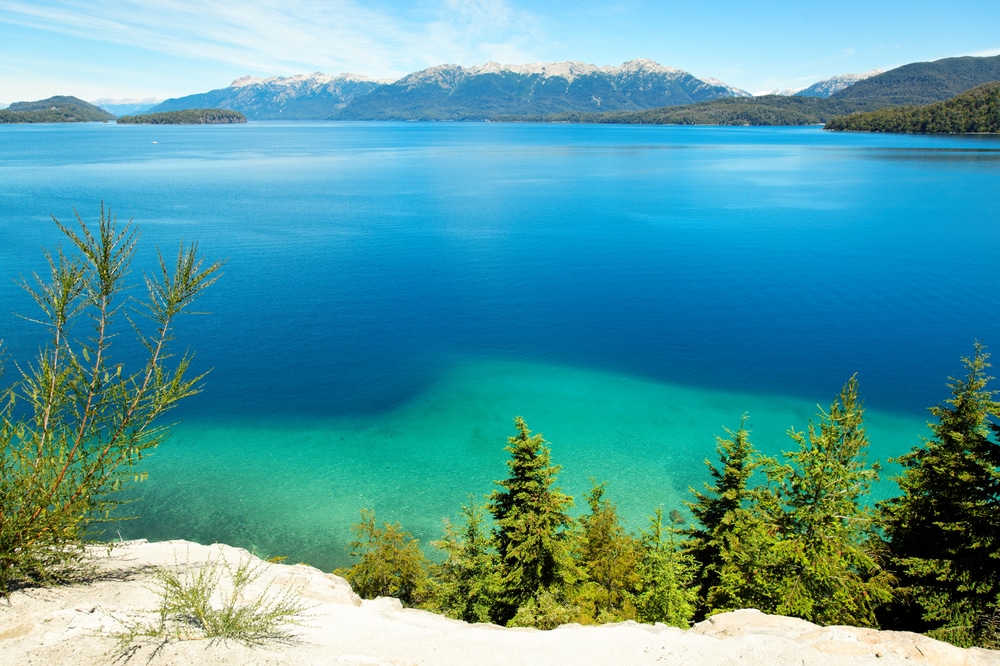 Centred around the flourishing town of Bariloche, strung along the shoreline of Lago Nahuel Huapi, Argentina's Lake District offers a range of hiking options, from easy rambles to the multiday traverse of Parque Nacional Nahuel Huapi.
The area is an outdoor activity hub with cycling, horse riding, skiing, snowboarding and even diving available.
2. El Chaltén
El Chaltén is Argentina's premium hiking destination. The imposing towers of Fitz Roy and Cerro Torre steal the show, but they are the playground of only the world's hardiest mountaineers.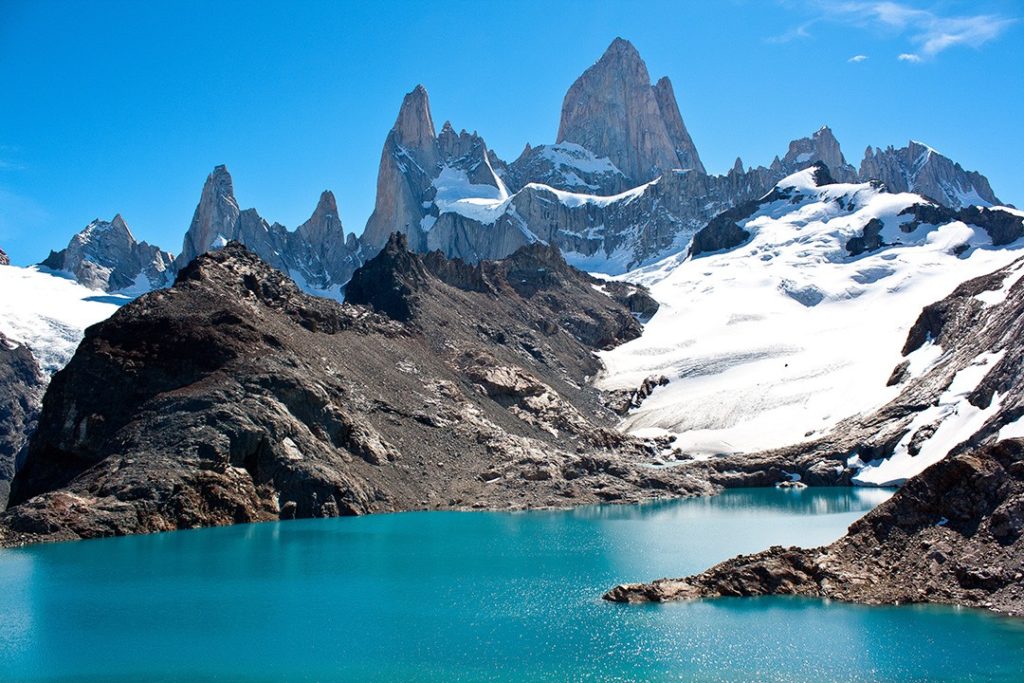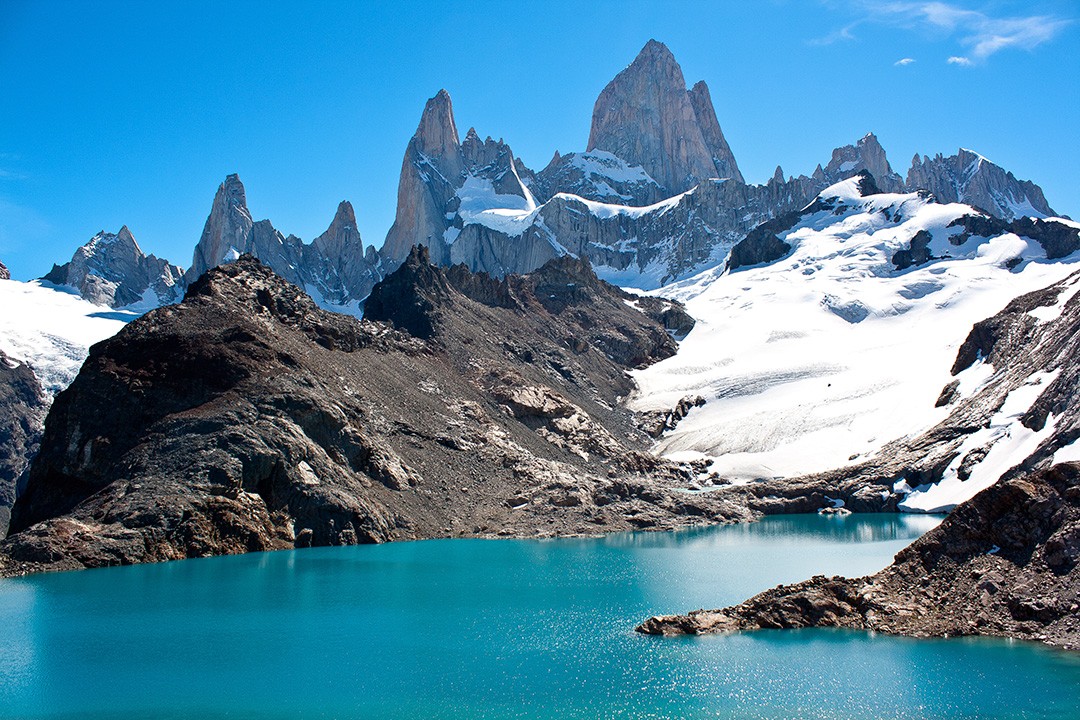 If these treacherous towers are beyond you, then there is an excellent network of well-maintained hiking trails offering unparalleled vistas of these pin-up peaks.
Laguna de los Tres, Laguna Torre and Piedra del Fraile are just some of the superb trails available. There's enough range in difficulty, duration and distance to suit every ability level.
Read more: El Chaltén hiking: 6 outstanding trails
3. Tierra del Fuego
To the south of Patagonia is Tierra del Fuego, the last huddle of humanity before the vast hinterlands of the Antarctic. The Fuegian Andes sweep around the world's southernmost city, Ushuaia, offering some exceptional hiking in the process.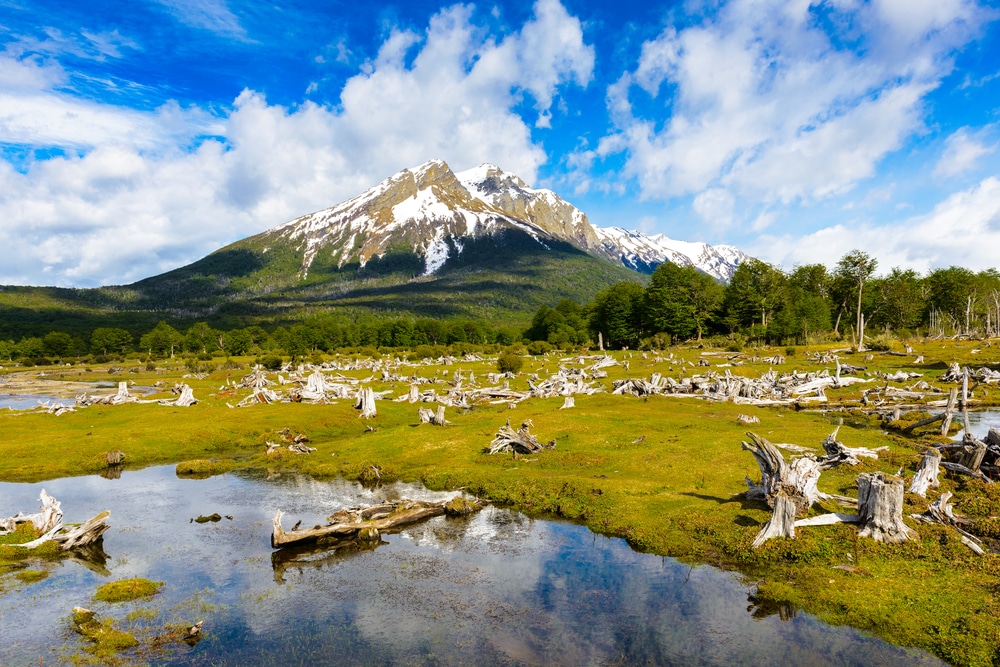 There are several options available such as the Tierra Mayor Valley, Glacier Martial or coastal walks directly from town. A short boat ride across the Beagle Channel is Isla Navarino (officially in Chile), a wilderness sanctuary with several trails through and around the Dientes de Navarino mountains.
However, it is Tierra del Fuego National Park and its expansive panoramas of echoing peaks that is the most rewarding in terms of scenery. The park is just a short bus ride from Ushuaia and has an excellent array of short trails, longer circuits and viewing platforms.
Read more: Visiting the end of the world at Tierra del Fuego
4. Quebrada de Humahuaca
Argentina's Rainbow Valley is the story of Argentina itself. The multi-coloured canyons have catalogued over 10,000 years of Argentine history within its arid archives.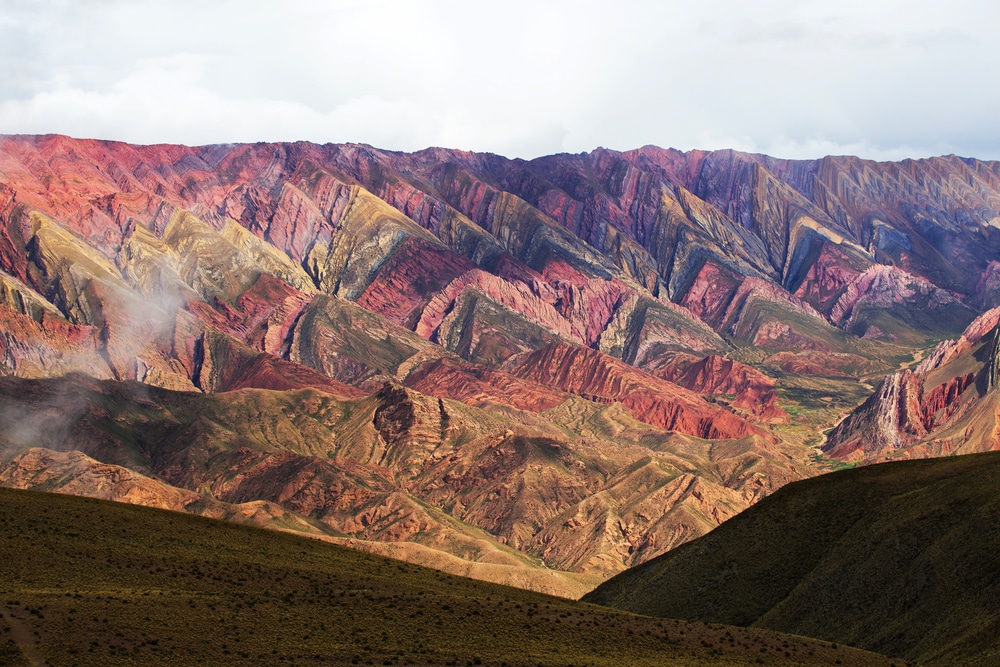 Evidence of early hunter-gather tribes, pre-Hispanic communities, Incan culture, Spanish colonizers and the nation's struggle for independence has been found in this World Heritage listed site.
Geology and archaeology aside, there are some stunning day hikes to be enjoyed among the folds of this vivid landscape.
5. Perito Moreno
The expanse of blue ice that is the colossal Perito Moreno Glacier – 250km2 (97 sq mi) in area and an average of 74m (240ft) in height – is one of the most overwhelming sites we've seen.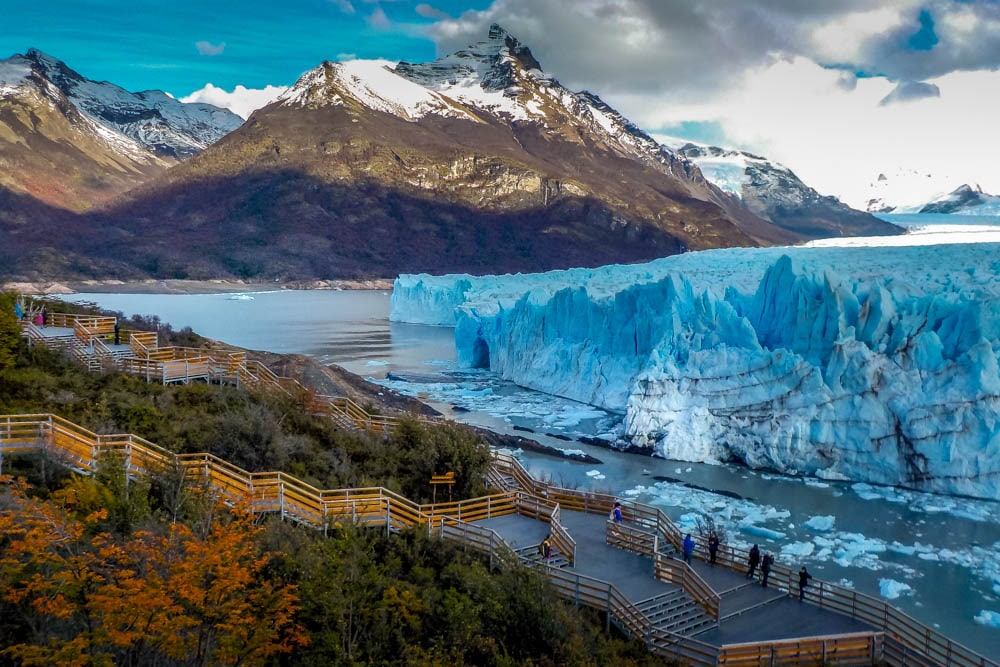 It's not just the stunning alien-like landscape that awes, but also the sounds of the glacier. There is a constant creaking as pieces of ice break away and crash into the water below.
Beyond the catwalks and wooden walkways, it's possible to take guided hikes on the glacier. As far as we know, this is the only place in the world where you can walk on a glacier that's in a state of equilibrium (i.e. receding and growing at the same rate and thus in a state of balance overall).
Read more: Visiting Perito Moreno Glacier
6. Iguazu Falls
Not exactly a hiking destination, but walking the boardwalks beside and above the fantastical thundering cascades of Iguazu is likely to be on every traveller's Argentinian itinerary.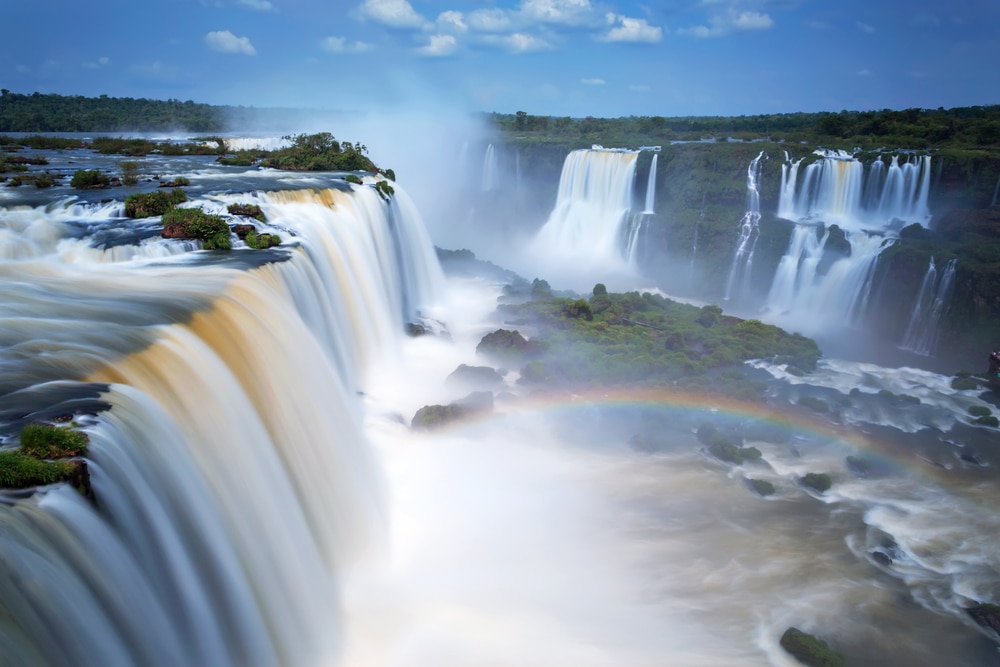 Iguazu may not the biggest waterfall in the world by any measurement – be it width (Khone Phapheng Falls in Laos), height (Victoria in Zimbabwe and Zambia) or flow rate (Boyoma Falls in the Congo) – but its excellent walkway systems and trans-border setting between Brazil and Argentina transport hubs make it one of the most accessible in the world.
Read more: Iguazu Falls boat ride: drenched beneath a natural wonder
7. Península Valdés
Hiking in the Reserva Faunística Península Valdés is one of South America's best wildlife experiences. Sea lions, elephant seals, guanacos, rheas, Magellanic penguins, the southern right whale, orcas and countless seabirds can all be seen along its 400km of coastline.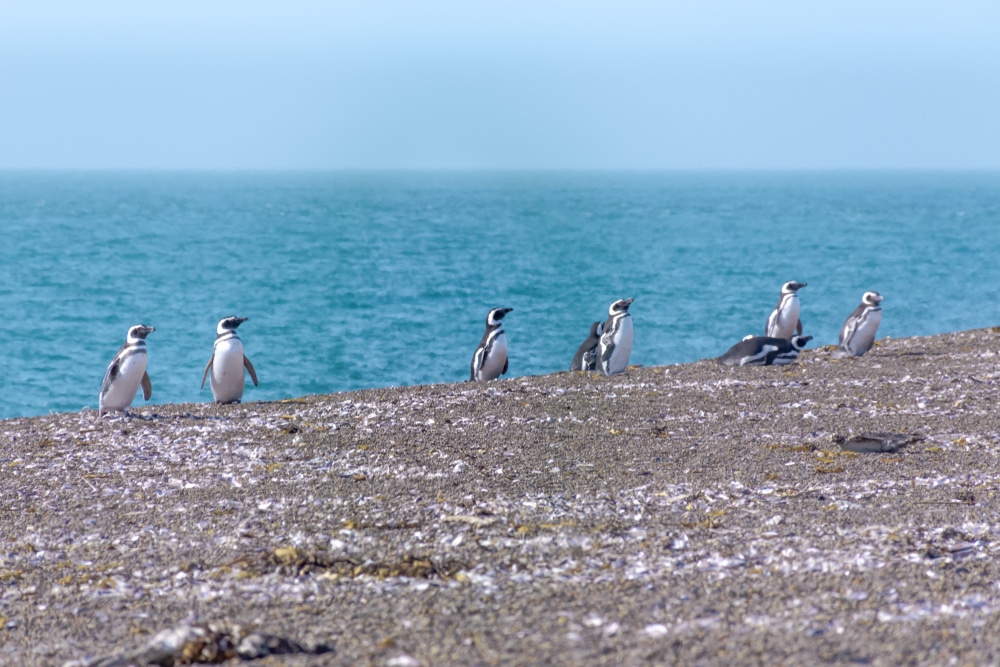 Much of the wildlife can be spotted year-round, but from February to April, orcas can be seen at high tide hunting seals and sea lions right off the beaches.
The majority of walking trails follow the cliff tops and beaches along the coast, cutting inland only occasionally into the vast Patagonian pampas.
8. Aconcagua
The big one. Aconcagua may not be one of the most charming mountains in the world, but what it lacks in grace it makes up for in reputation.
Aconcagua is South America's highest mountain and one of the seven summits: the seven peaks coveted by climbers who want to reach the highest point on every continent.
Aconcagua is a non-technical ascent, but at just under 7,000m (22,965ft) it is a long, high and extremely challenging ascent. Would-be summiteers should plan to spend at least two weeks on the mountain.
I joined Acomara Aconcagua Expeditions on a guided Aconcagua ascent. If you don't fancy taking on the entire beast, then there is a trek to Aconcagua base camp as well as others. Acomara offer several trekking options.
Read more: Climbing Aconcagua: my third seven summit
---
Enjoyed this post? pin it for later…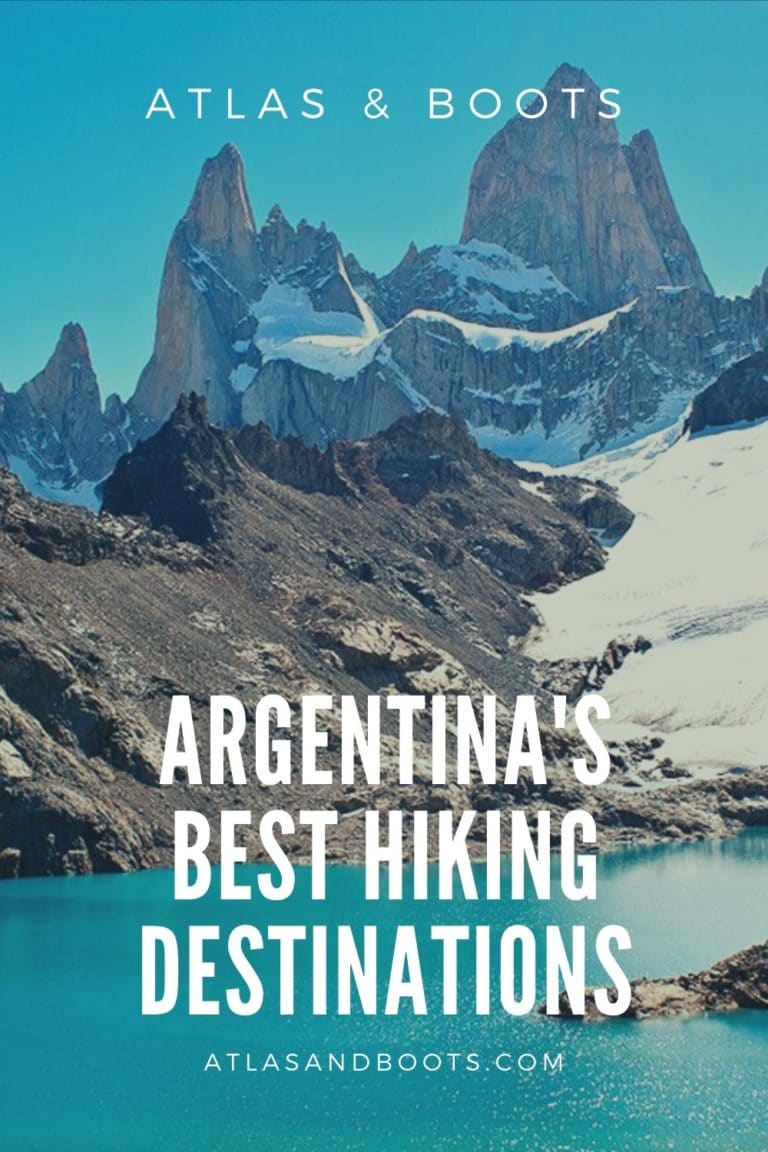 ---