We take a look at the best treks in Pakistan, from classic base camp journeys to snowy high pass odysseys
Having just returned from the K2 base camp trek in Pakistan with my interest in the Karakoram well and truly stoked, I thought I'd explore some additional hiking itineraries for my next trip to this beautiful country.
With legendary soaring summits, panoramic high passes and idyllic mountain meadows, Pakistan has a wealth of outstanding hiking options to rival its Himalayan neighbours. Below, we explore some of the best treks in Pakistan.
Best treks in Pakistan
All of the below treks are located in a safe and secure part of the Gilgit-Baltistan region. As with any travel, it's worth checking the FCO's areas of concern before you fly.
1. K2 base camp and Gondogoro La
Duration: 14 days
Difficulty: Very hard
Max altitude: 5,560m (18,241ft)
K2 base camp is Pakistan's flagship trek and one of the world's most iconic. At 8,611m (28,251ft), K2 is the world's second-highest mountain, one of just 14 eight-thousanders and a member of the seven second summits.
There are several variations available, the most popular of which is a simple 'there-and-back' route. This route is easier as it avoids the high pass of Gondogoro La. It also offers more flexibility as it's possible to take a number of detours en route including to Trango Towers base camp as well as options to overnight at either K2 or Broad Peak base camps, or both.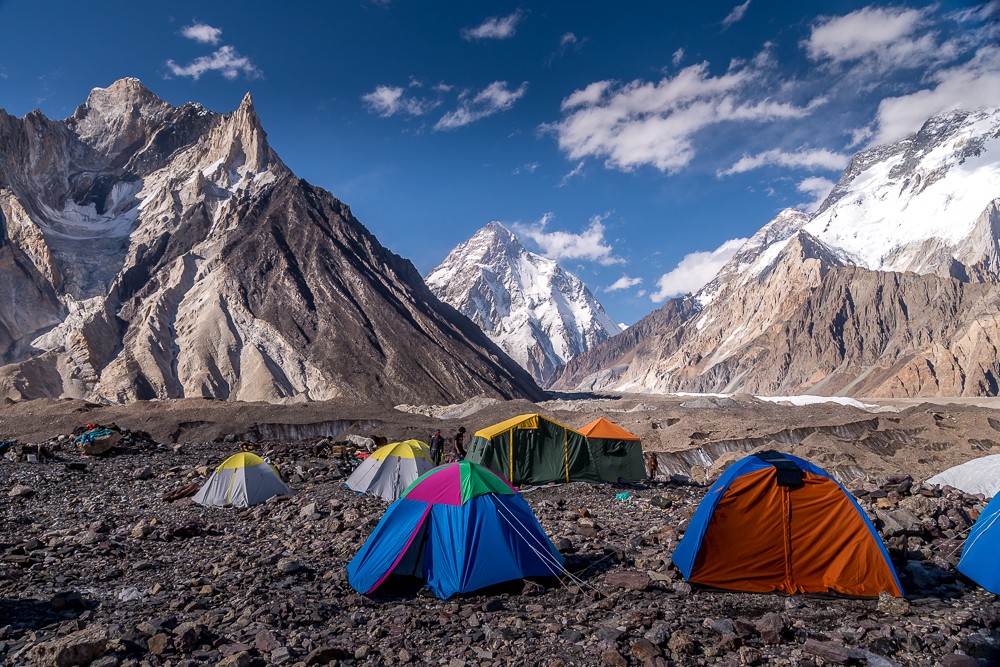 I joined a K2 base camp trek combined with a technical crossing of the Gondogoro La Pass. For more information, take a look at the posts below.
2. Snow Lake and Hispar La
Duration: 13 days
Difficulty: Hard
Max altitude: 5,151m (16,900ft)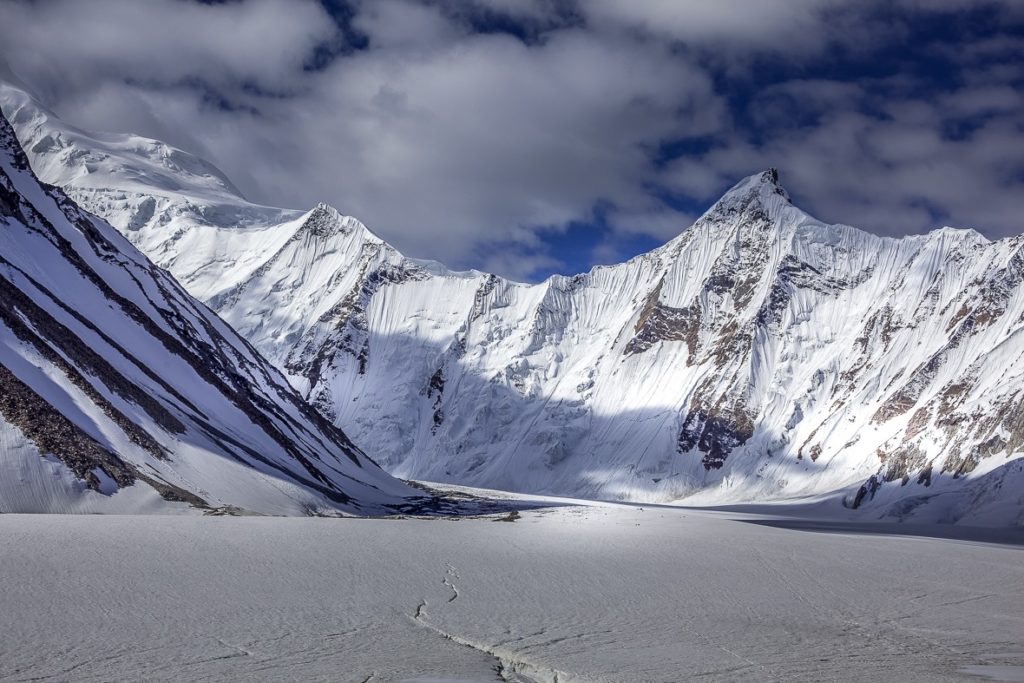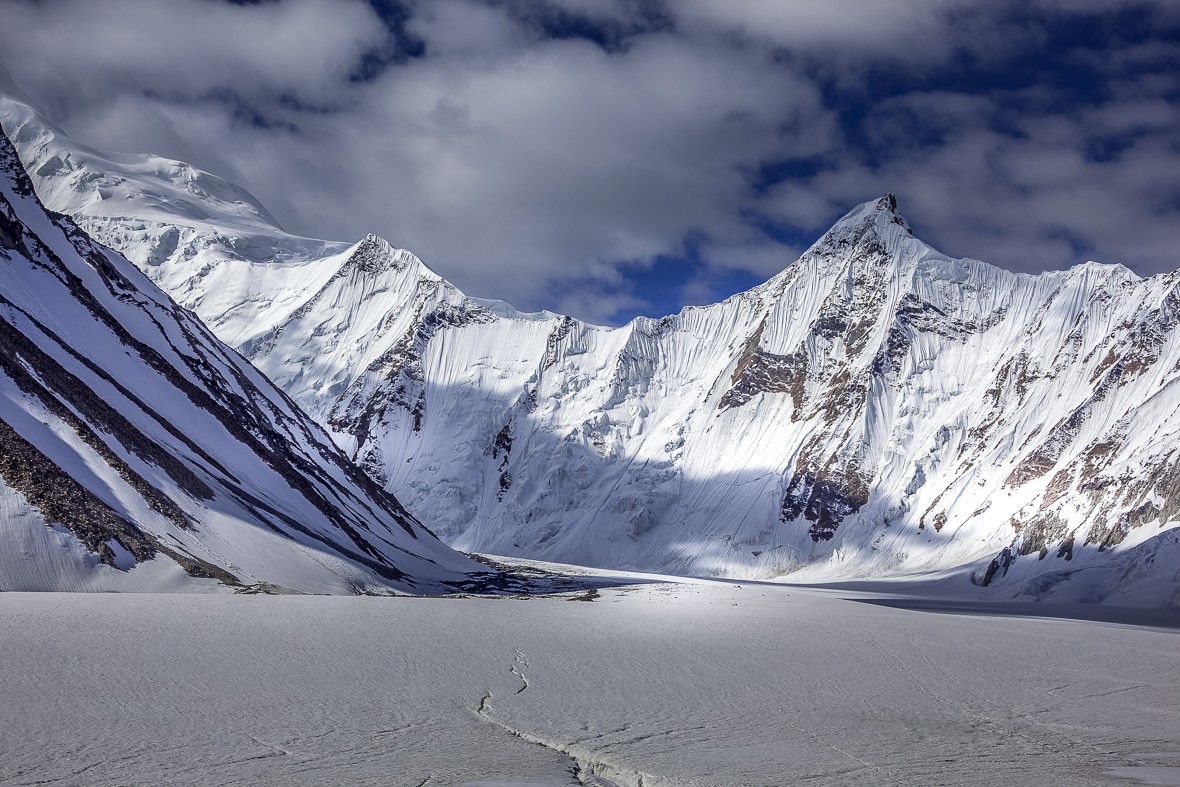 The trek to the vast basin of ice that is Snow Lake (not actually a lake) begins at the village of Askole and briefly follows the route to K2 base camp. The trail then breaks off along the Biafo Glacier for 65km to the greatest concentration of glacial ice outside Antarctica. Here, at 5,151m, the Biafo and Hispar glaciers converge. Once over the pass, the trail continues along the Hispar Glacier to the village of Hispar.
En route, walkers will see a number of 7,000m peaks including the infamous Baintha Brakk aka the Ogre. The craggy 7,285m (23,901ft) peak was the site of Doug Scott and Chris Bonington's epic 1977 descent where Scott broke both legs following their summit. Fortunately, they both survived the subsequent gruelling weeklong return to base camp.
3. Rakaposhi base camp
Duration: 3-4 days
Difficulty: Moderate
Max altitude: 4,000m (13,123ft)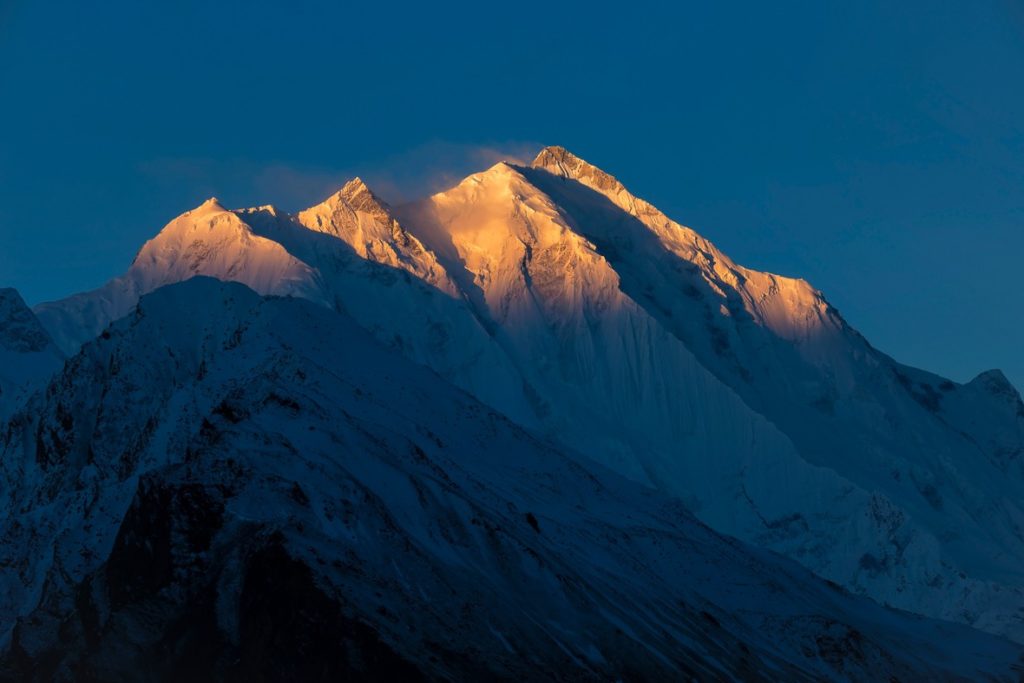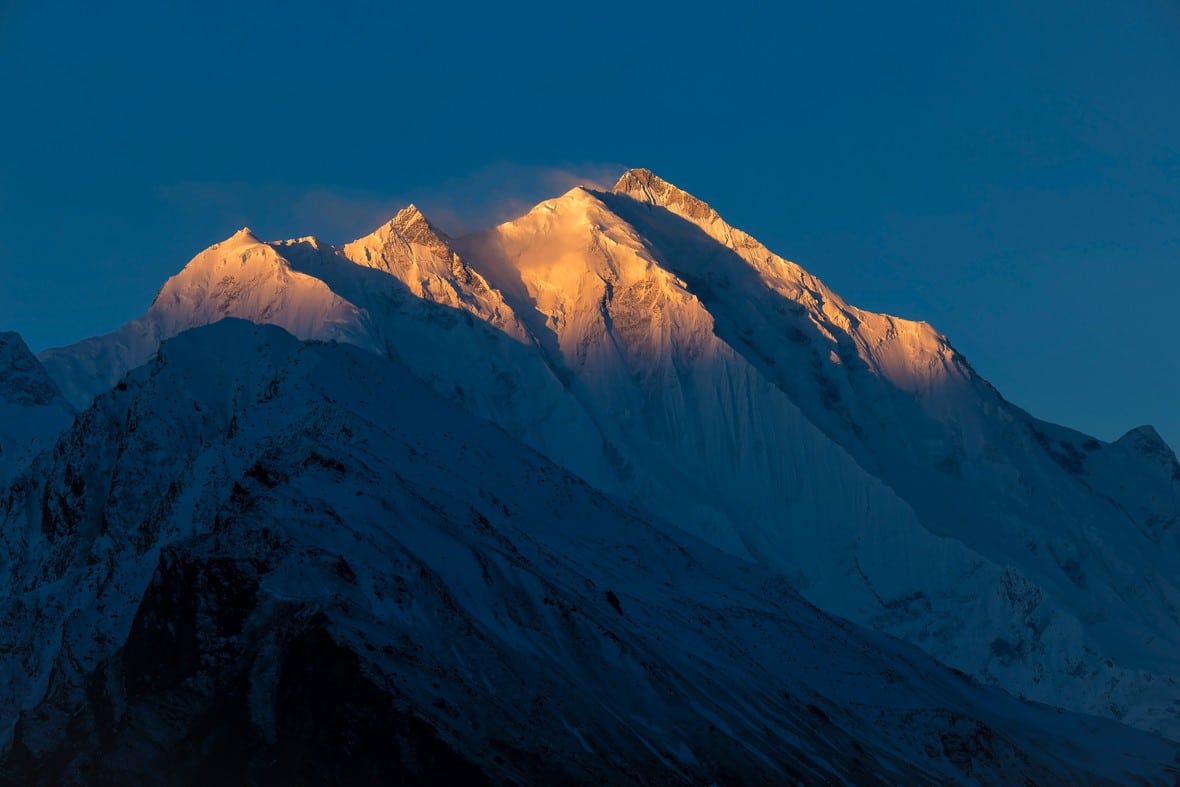 The Rakaposhi base camp is a popular trail that can be completed in as little as a day or two. However, trekkers won't get the time to really appreciate the superb scenery on offer. Located in the Nagar Valley around 75km to the north of Gilgit, the 7,788m (25,551ft) peak of Rakaposhi is the 27th highest mountain in the world.
The trek begins at the village of Minapin on the Karakoram Highway. The trail climbs through a sheltered valley via meadows, pine forests and shepherd's pastures.
Rakaposhi means 'snow covered', but the mountain is also known as Dumani, which translates as 'mother of mist'. The summit is an ultra-prominent peak – notable for its exceptional rise over the surrounding terrain.
4. Rupal Face and Mazeno La
Duration: 6-9 days
Difficulty: Moderate-hard
Max altitude: 5,400m (17,717ft)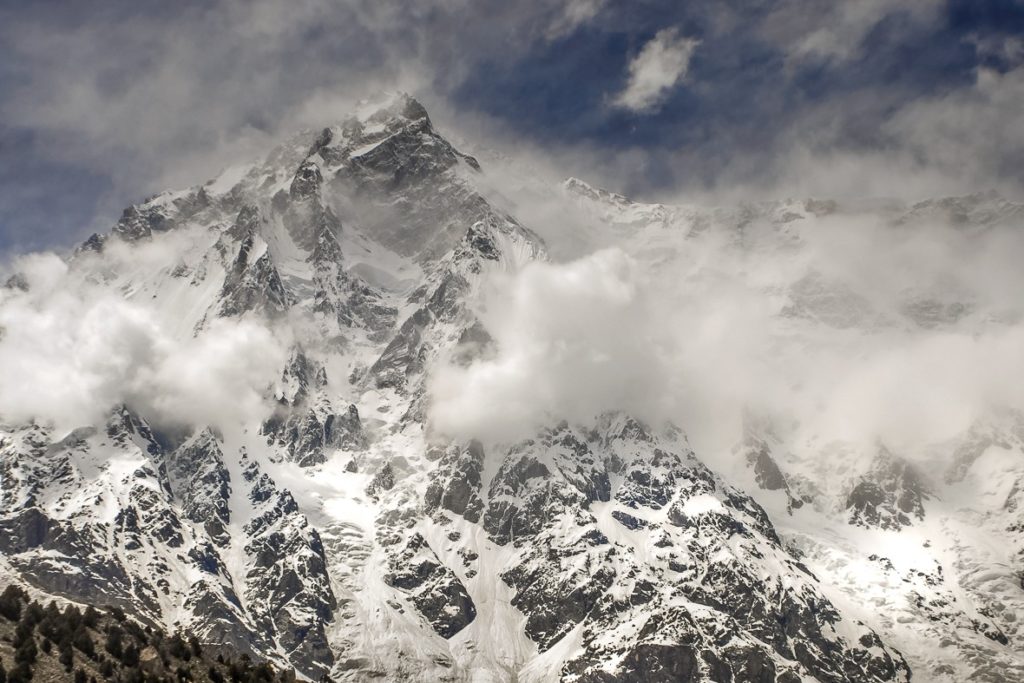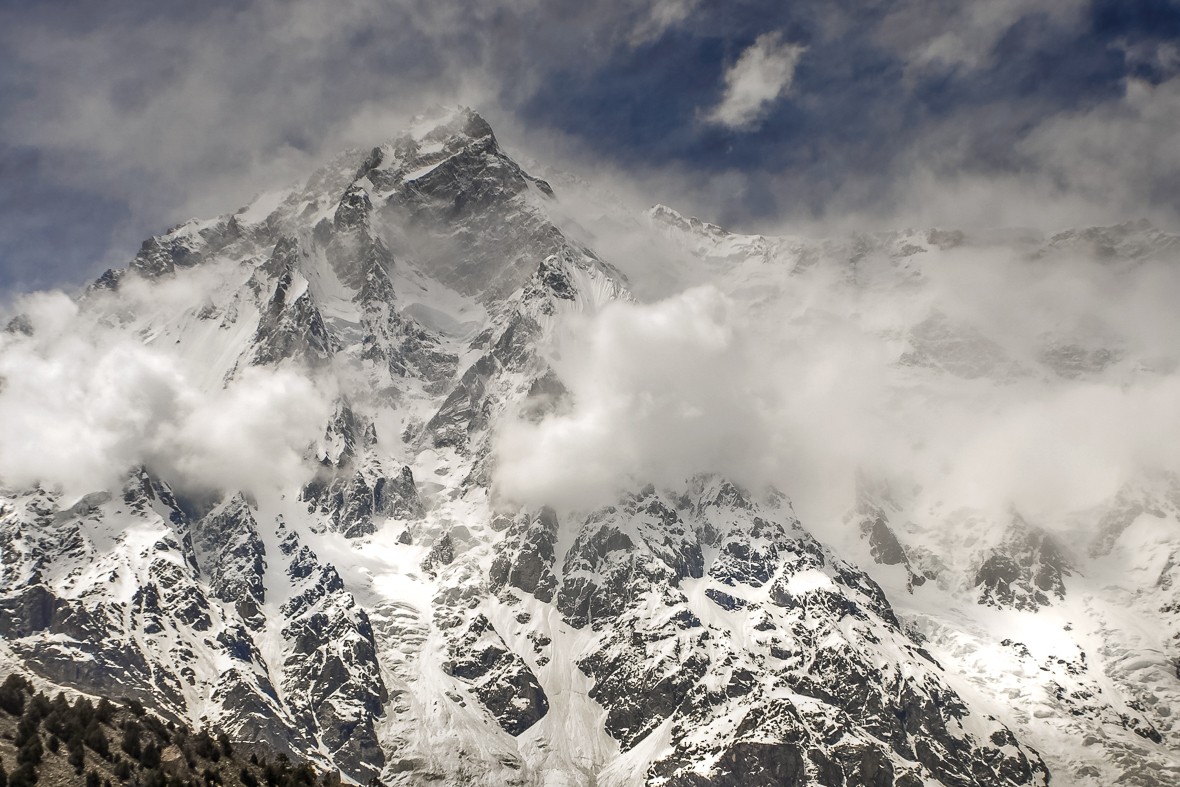 Trekkers essentially walk around Nanga Parbat on this stunning trail in the shadow of the mountain's infamous Rupal Face, which rises 4,600m (15,090ft) above. Trekkers have the option to either hike up to Shaigiri camp and return the same way or continue over the Mazeno La Pass to Fairy Meadows.
The return route is shorter, quicker and easier, while the Mazeno La Pass offers a longer, more challenging option with a wider range of views. If trekkers opt for the Mazeno La then the trail finishes at the idyllic Fairy Meadows where an extension to Nanga Parbat base camp can be easily tacked on.
5. Nanga Parbat base camp
Duration: 2-3 days
Difficulty: Moderate
Max altitude: 4,000m (13,123ft)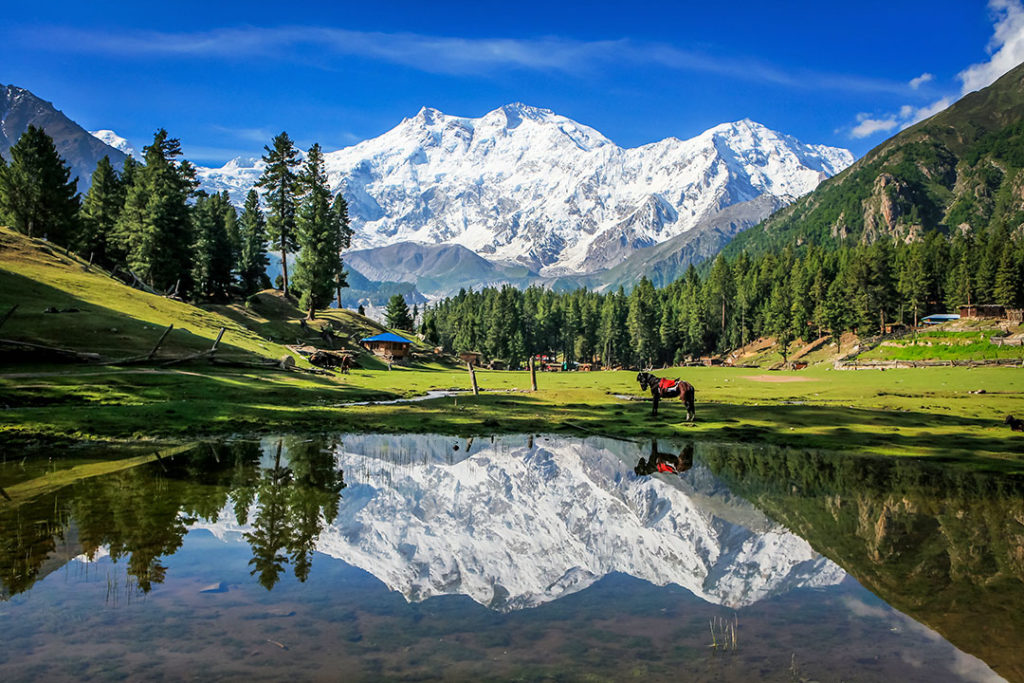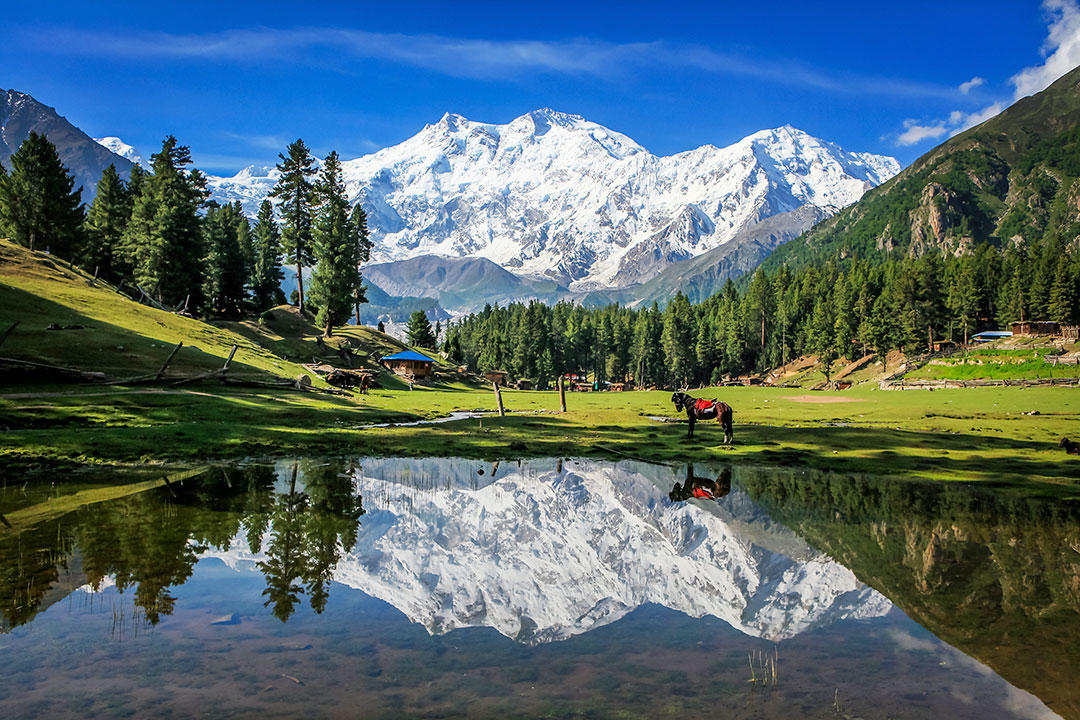 Nanga Parbat is an astonishingly beautiful mountain. Surrounded by lush forests and glacial lakes, the mountain towers with tremendous vertical relief over the local terrain in all directions.
But don't let its beauty fool you: Nanga Parbat is notoriously dangerous. It was once known as the 'killer mountain' and is the third most dangerous 8,000m peak after Annapurna and K2. Before 1990, Nanga Parbat had an astonishing death rate of 77%, meaning summiteers were more likely to die than survive.
The trek to base camp is nowhere near as intimidating, as it's located at a relatively low altitude for an 8,000m peak and is easily accessed. It begins at the spectacular Fairy Meadows, one of Pakistan's most popular tourist destinations, and can be completed as either an overnight or two-night trek.
Best treks in Pakistan: the essentials
What: Exploring the best treks in Pakistan.
Where: During the treks, expect to be camping in two-man tents with access to only basic (if any) facilities. There is a range of accommodation available in Skardu and Gilgit. If visiting Fairy Meadows, we recommend Fairy Meadows Cottages.
In Islamabad, I stayed at the Ramada Islamabad. If you really fancy being looked after, then the Islamabad Marriott is a good choice surpassed only by the extravagant Serena.
When: The best time for trekking in Pakistan is from mid-June to mid-September with July and August being the optimum months. Before then, trekking is still possible, but until mid-June, excessive snow remains on passes and north-facing slopes, keeping any passes higher than 3,000m closed. Most passes will be closed by the end of September when heavy snow returns.
How: I joined Lost Horizon Treks and Tours on a K2 base camp and Gondogoro La trek. Lost Horizons can organise all the above treks as well as bespoke itineraries.
For more information or to book, contact Lost Horizons on +92 5811 455017 or +92 5811 457974. Alternatively, email info@losthorizontreks.com.
I flew to Islamabad in Pakistan directly from the UK with British Airways. Book via Skyscanner for the best prices.
---
Enjoyed this post? pin it for later…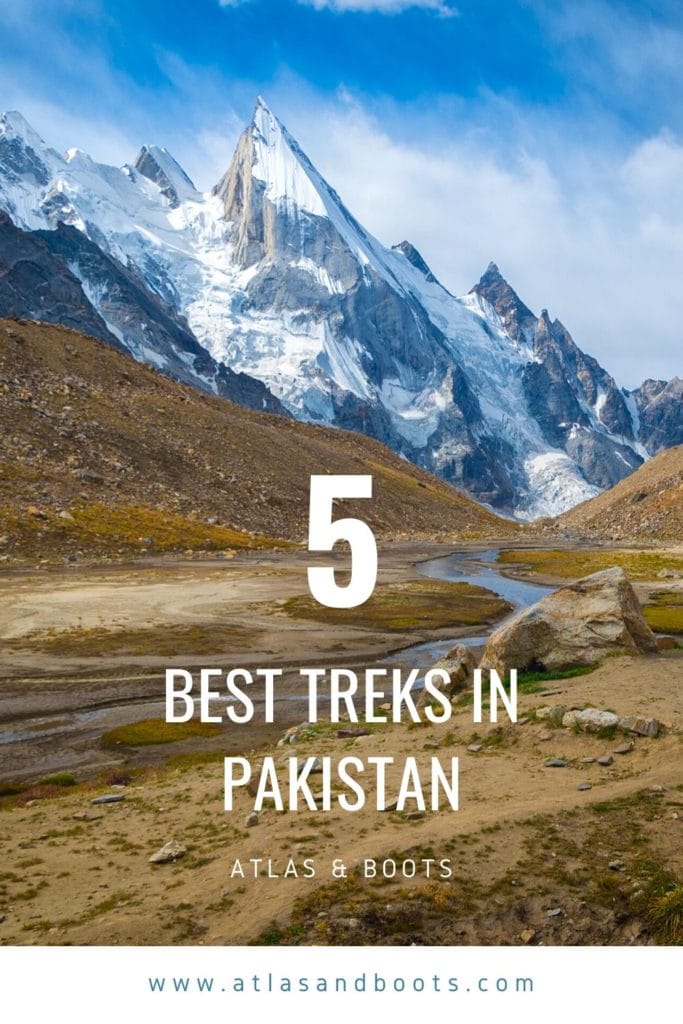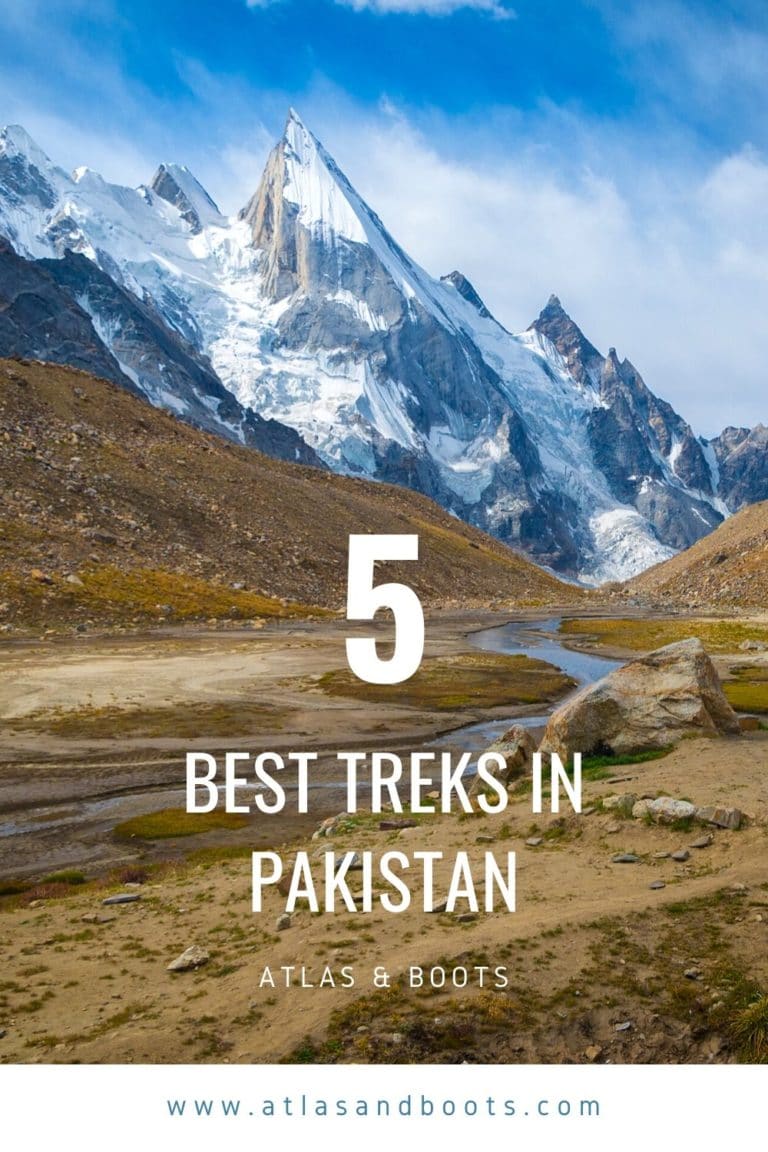 ---
Currently, there are few up-to-date Pakistan guidebooks available. Therefore, we recommend the waterproof 1:175,000 Karakoram Trekking Map by TerraQuest for the K2 base camp trek.