Flinders Chase National Park on Kangaroo Island is one of South Australia's finest parks. We take a look at seven sights not to be missed
Sprawled across the western end of Kangaroo Island, Flinders Chase National Park is home to wild coastline, diverse wildlife and some truly extraordinary landmarks. The park has steadily recovered from bushfires that destroyed over 400 sq km of land in 2007, and today offers a uniquely Australian landscape of sugar-gum canopies and mallee scrub.
The park is also home to peculiar rock formations, remote bushwalks and fascinating monuments to the isolation of early European pioneers who made it out here to the edge of the known world. We spent a day exploring the park and list below what you shouldn't miss.
1. Remarkable Rocks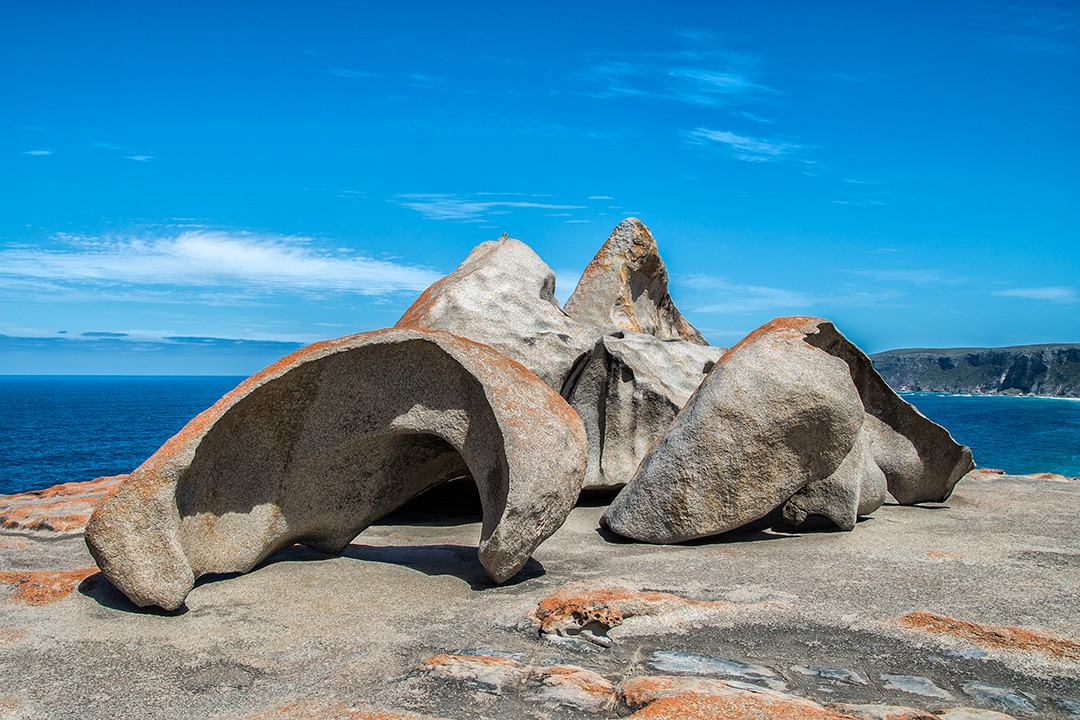 It took over 500 million years of the Southern Ocean's intense rain, wind and crashing waves to create these granite boulders which form one of Kangaroo Island's signature landmarks.
Perched on a clifftop 70m above the pounding waves of the Southern Ocean, the much-photographed Remarkable Rocks are one of the best things to see on Kangaroo Island.
2. Cape du Couedic Lighthouse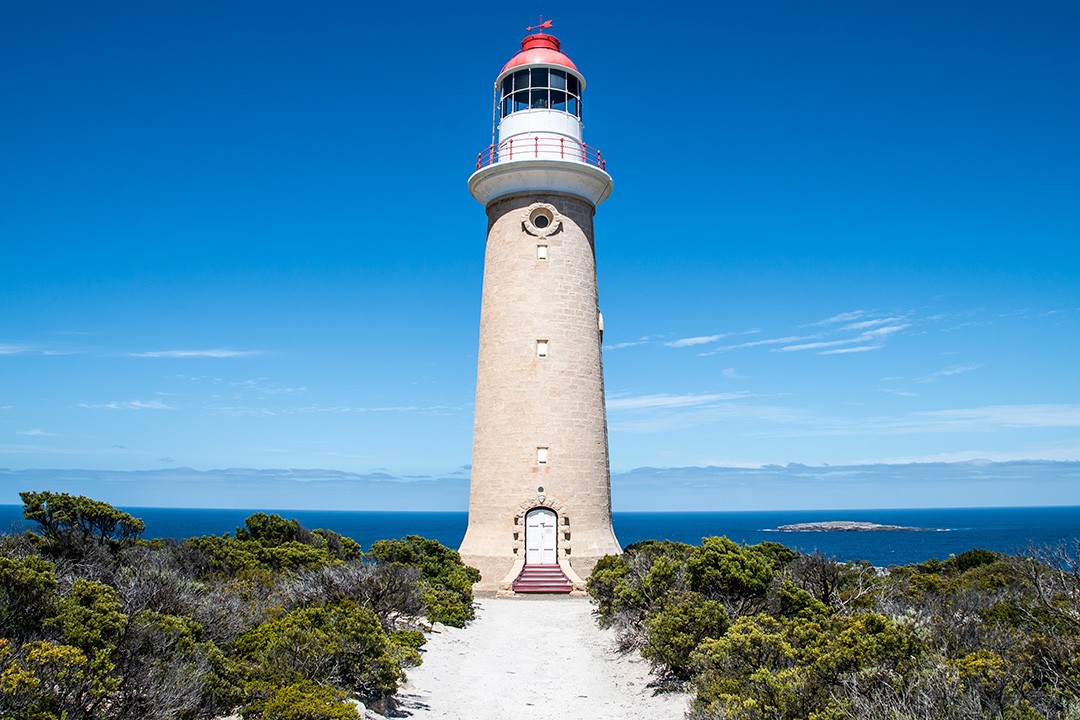 The lighthouse at Cape du Couedic was built from 1906 to 1909 and remained manned until 1957 when it became automated. The prominent tower is built from 2,000 blocks of locally sourced stone and, although it can't be accessed, makes for a striking photograph.
It's worth noting that southern right whales migrate through the area from the beginning of May to the end of October. Keep an eye out for their blowhole exhalations as well as splashes on the surface as they emerge from the water.
3. Weirs Cove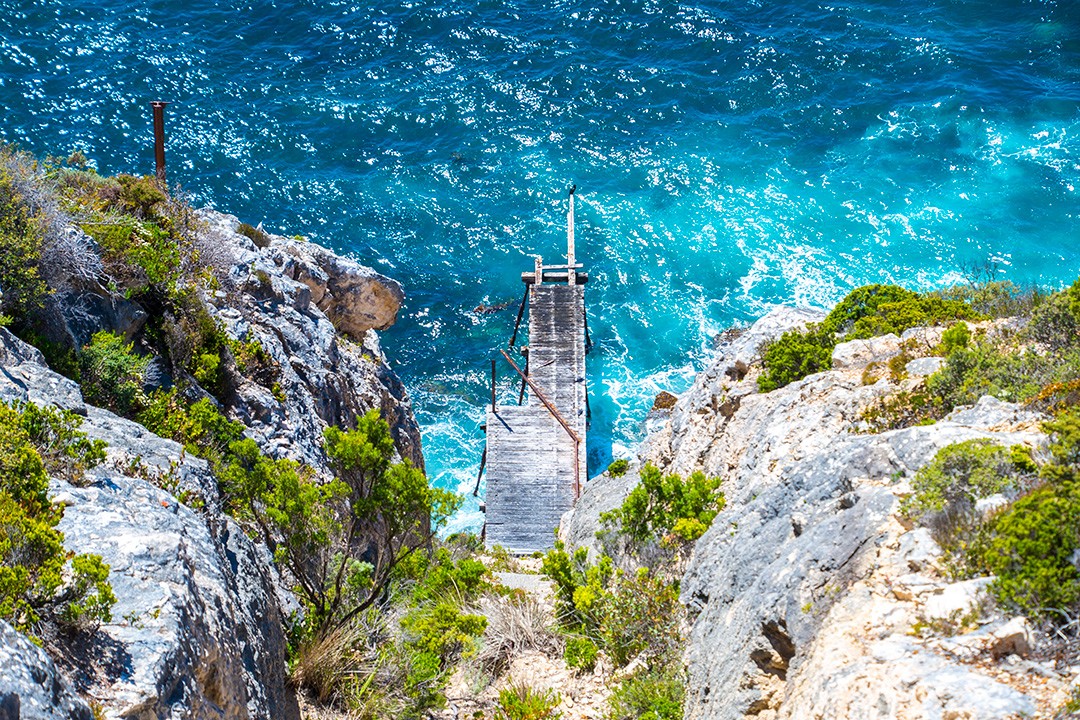 For many years, Weirs Cove was inaccessible by land so supplies for much of the island arrived here by steamship, then carried up the steep 90m cliff.
In 1907, a flying fox winching system was constructed so goods were transferred by dinghies to the jetty instead and then hauled up the cliffs by winch, originally powered by a pair of horses.
Today, you can look over the disused jetty from the jutting promontory marking the most southwesterly point on Kangaroo Island.
4. Admirals Arch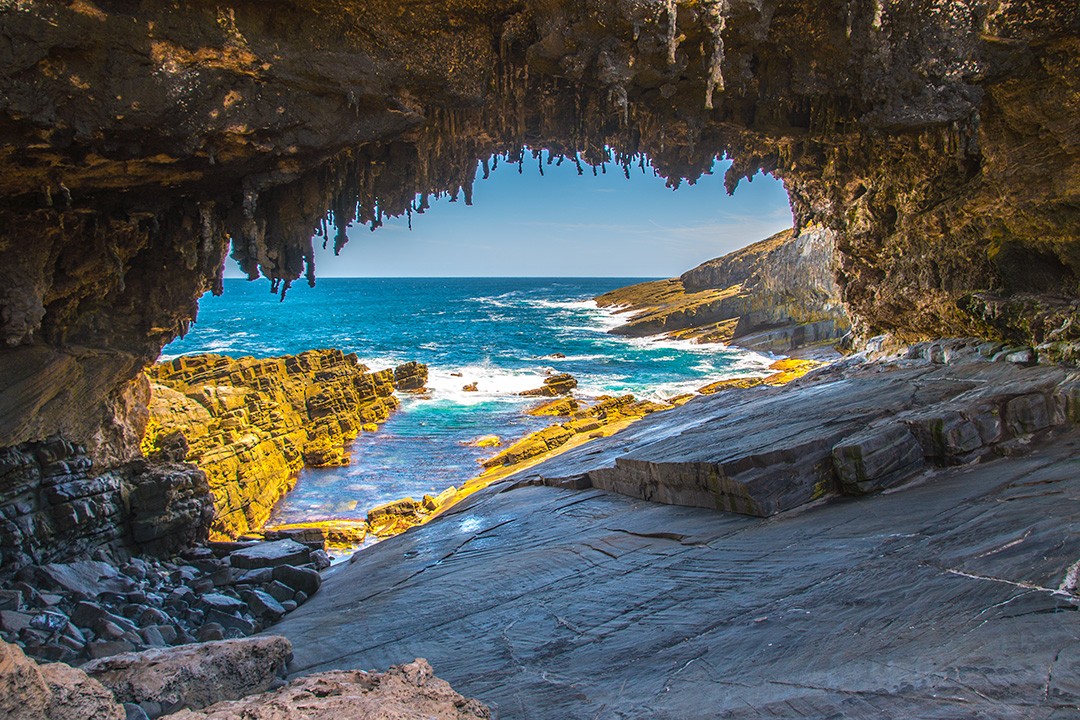 The natural rock bridge known as Admirals Arch was formed by thousands of years of erosion. A boardwalk around the cliff face leads to a viewing platform overlooking the arch.
The area is also home to a colony of long nosed fur seals. The adult seals can be found basking in the sun just a short lollop from the waves while the pups can be spotted playing among the rocks.
5. Cape Borda Lighthouse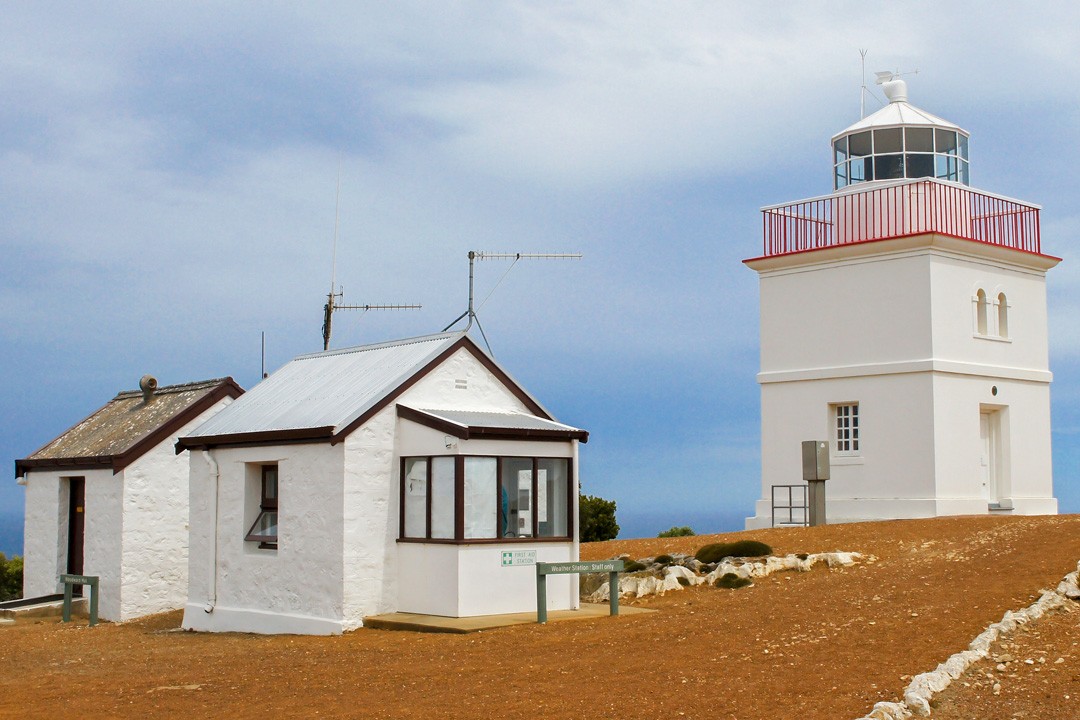 Located in the northwestern corner of Kangaroo Island and Flinders Chase National Park, Cape Borda is the only square stone lighthouse in South Australia.
Built in 1858, the lighthouse overlooks the Investigator Strait, the body of water between Kangaroo Island and Yorke Peninsula on Australian mainland.
Cape Borda was built to guide ships travelling along the 'Roaring Forties' trade route heading towards Adelaide. The lighthouse became fully automated in 1989 and is still operational today. Unlike Cape du Couedic, it is possible to enter the lighthouse and take a tour for $16 AUD ($12 USD).
6. Flinders Chase Visitor Centre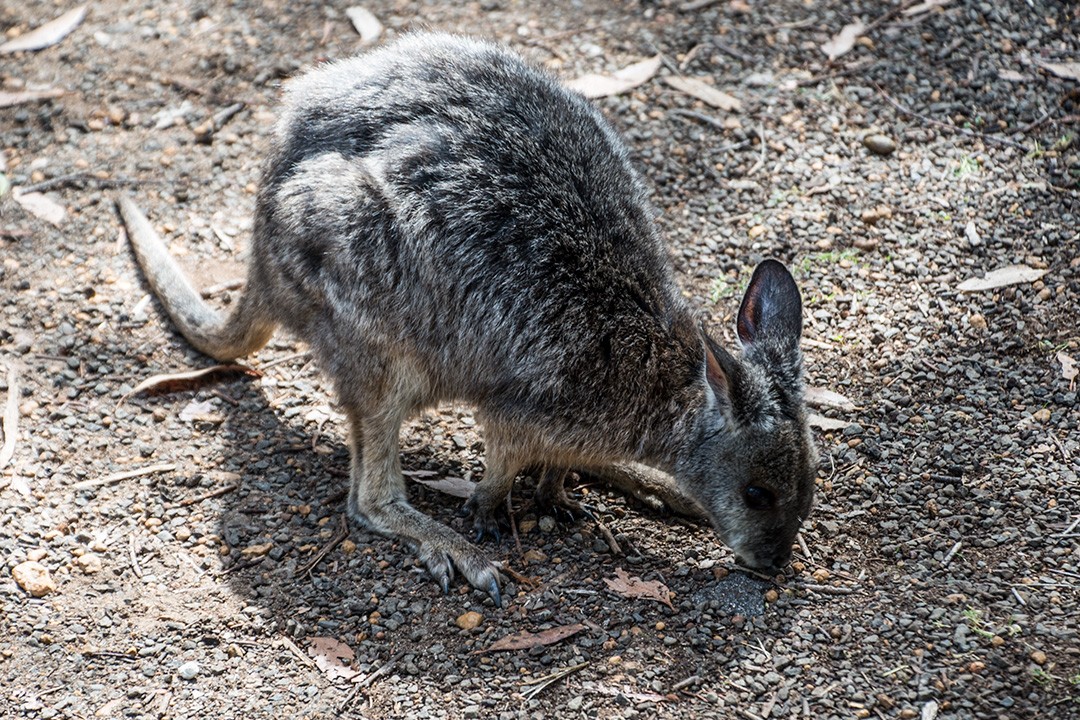 Every visitor to Flinders Chase National Park must stop at the visitor centre on arrival to purchase entry tickets and register their vehicle. It's worth taking the time to explore the centre's interpretative displays and interactive screens to orientate yourself and learn a little about the natural and cultural heritage of the park.
Several discovery hikes and walks begin at the centre so don't be surprised if you see a wallaby or two in the car park!
7. Bushwalk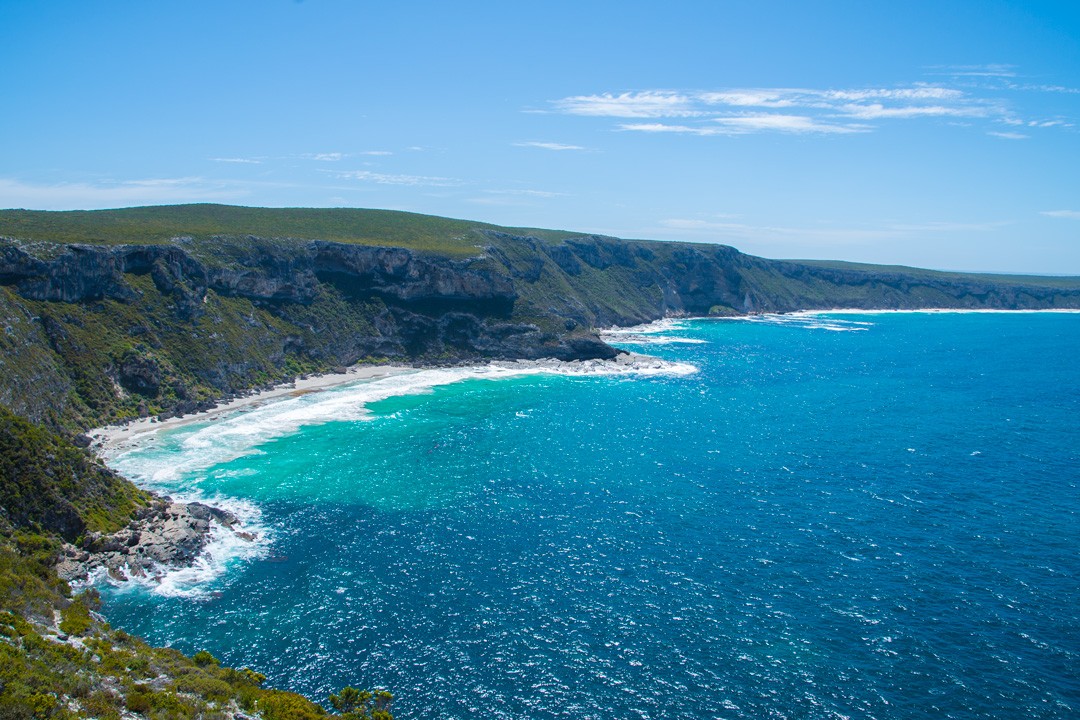 The rugged coastline of Flinders Chase National Park provides spectacular coastal scenery, pristine rivers and large tracts of undisturbed native bushland with lots of opportunities to observe wildlife.
There are several bushwalks throughout Flinders Chase National Park ranging from quick and easy discovery walks to longer, more strenuous hikes such as the five-day 61km Kangaroo Island Wilderness Trail.
Many of the walks can be accessed from the visitor centre or other sights on this list. Check out the bushwalking section on National Parks South Australia for more information.
Flinders Chase National Park: map
Flinders Chase National Park: the essentials
What: Exploring Flinders Chase National Park on Kangaroo Island in Australia.
Where: We stayed at Kangaroo Island Seaside Inn in Kingscote on the north coast of the island. Rooms are bright and spacious with exposed brick walls and huge windows offering expansive views of Nepean Bay.
Atlas & Boots
Kingscote itself is the biggest town on the island and well positioned for accessing the main sights. It also offers the widest range of cafes and restaurants. Some of these close early so do check opening times before you venture out.
Parking is included in the room rate and is generally easy to come by across Kangaroo Island. When we enquired about parking limits at a local cafe, the owner smiled and said, "Don't worry about a ticket; this is KI" which is all you really need to know about Kangaroo Island!
When: Thanks to mild temperatures, Kangaroo Island is a year-round destination, though summer (Dec-Feb) is most popular. The best time to visit Kangaroo Island is Feb-Mar when the weather is still warm and the kids are back at school.
How: Entry to Flinders Chase National Park costs $11 AUD ($8 USD) for one day. The Kangaroo Island Tour Pass offers 12 months' access to Finders Chase as well admission to several other sights on the island. Visitors can book online and pay entrance fees before arrival.
The SeaLink Kangaroo Island Ferry operates daily (except Christmas Day) between Cape Jervis (two hours south of Adelaide) and Penneshaw on Kangaroo Island. The ferry takes 45 minutes and accommodates vehicles and foot passengers. Coffee, snacks, wifi and a fully licensed cafe are available on board. Check fares and timetables, and book online.
Atlas & Boots
Flinders Chase National Park is on the west end of Kangaroo Island (1h 10m drive from Kangaroo Island Seaside Inn). To get around the island, we recommend hiring a 4×4 from Hertz Australia.
Our Toyota Rav4 provided a super-comfortable way of getting around the island. We appreciated the freedom of setting our own itinerary – and changing it when we wanted to spend a little while longer at Stokes Bay! As well as the latest offers, Hertz Together provides a range of travel guides, articles and destination ideas.
Book domestic flights to Adelaide or international flights to Australia via Skyscanner for the best prices.
---
Enjoyed this post? pin it for later…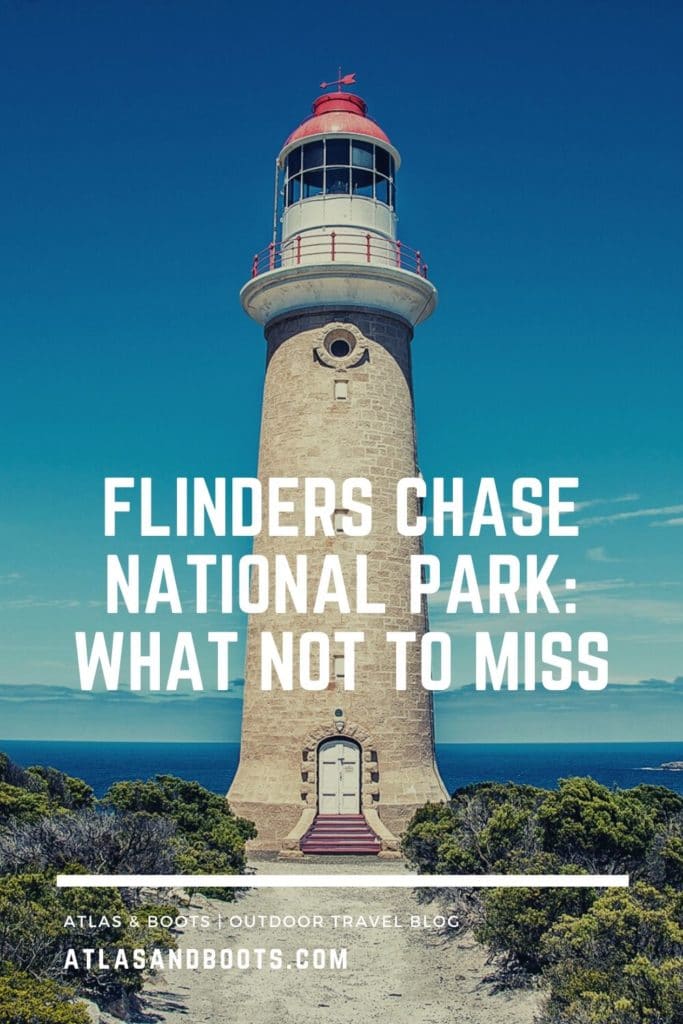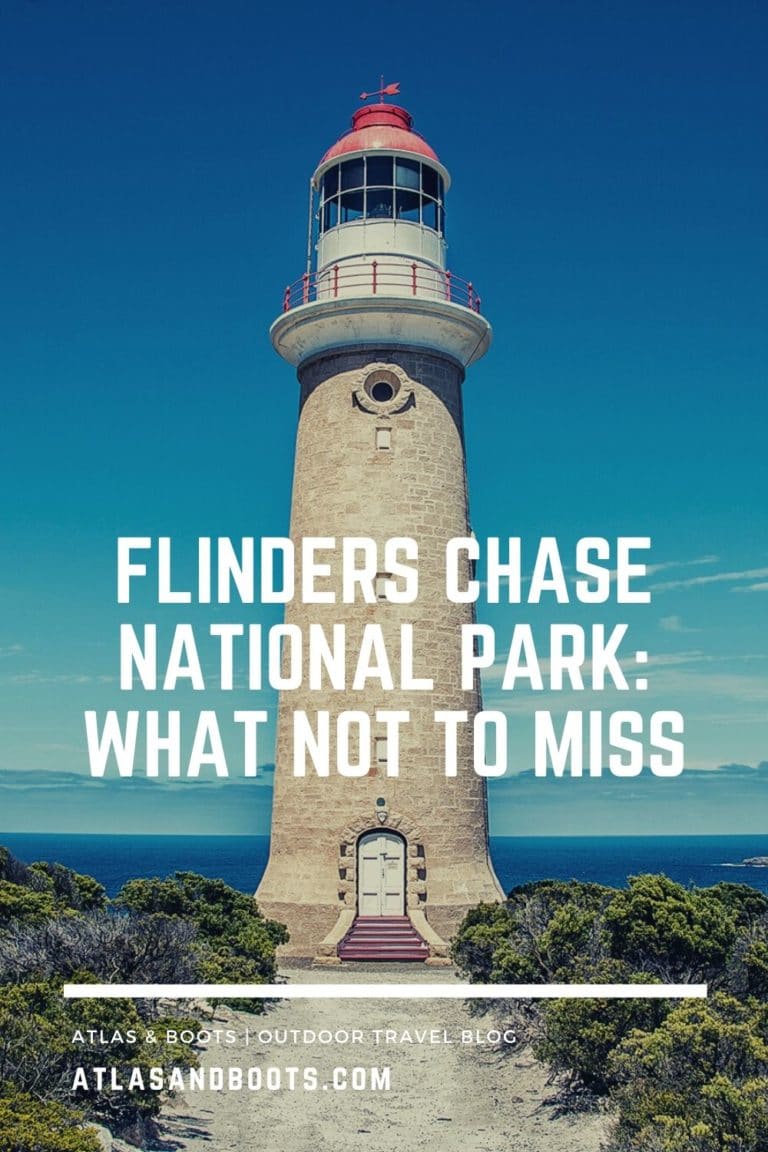 ---

Australia is a huge country. If you prefer to pass on the planning, we recommend G Adventures and their small group Australia tours.
Lonely Planet Australia is a comprehensive guide to the country, ideal for those who want to both explore the top sights and take the road less travelled.
Lead image: Atlas & Boots