In his 2009 memoir, journalist Sathnam Sanghera recalls a date with a Sikh girl who describes in detail the intricacies of the movie Police Academy.
Sathnam asks how she happens to remember so much about the film and she replies, "Asian girl. Didn't get out much in the eighties."
I laughed because her quip so perfectly captured my early years as an Asian girl in Britain. Despite being born and bred in London, I lived (and chafed) under an extensive set of strict rules which governed what I wore, what I ate, where I went, who I saw and what time I would be home after a day at school/college/university.
I tell you this now to try and relay the small moments of wonder that tend to hit me when I'm travelling – because here I am, in cowboy gaiters, on a horse, riding through the dusty landscape of Cappadocia and the best way to describe the feeling is freedom.
Perhaps that's why I love horses so much – not because they are beautiful or gentle or calming, but because they are freeing.
I ponder the irony of this as the reins are placed on Safran, my horse for the half-day ride. She is strong and healthy and well looked after, which is a good sign that we've chosen the right company.
Our guide from Kirkit Voyage, Zcan, is barely out of his teens but he's been around horses all his life and exhibits the same patience and composure I've seen on other experienced riders.
Today, it's just him, me and Peter. Tourism has plummeted in Turkey and custom is hard to come by across the entire country.
I mount Safran, secretly pleased with my gracefulness. I don't tell Zcan that it comes only after months of lessons back in 2011.
We set off for our afternoon ride across the gardens and vineyards above the village of Avanos. After a Cappadocia balloon ride and several days of hiking in Cappadocia, we are keen to see a different part of the region. We meander through dirt paths over rolling hills that aren't quite lush but do offer the first bit of greenery we've seen in days.
Locals stop in their gardens to watch us and wave, or exchange greetings with Zcan as we trot by. Safran is cheeky and keeps dipping low to nip at grass and bush. When her sudden tug on the reins almost topples me headfirst, I become stricter and begin to preemptively steer her away from temptation.
She's an old pro, expertly manoeuvring up and down steep inclines. On several occasions, I lean back to help her keep balance as she navigates a particularly tricky section. She barely needs my help though and proves herself both sturdy and nimble.
We reach the Red River (Kızılırmak River) and pause to enjoy views over the valley. Soon, we spot a sight that surprises us both: in the distance looms a snow-capped mountain – the last thing we expected to see in the desert-like landscape of Cappadocia.
Zcan tells us it's Mount Erciyes, a massive stratovolcano which stands at 3,916m (12,848ft). It is the highest mountain in central Anatolia and with over 12km of ski tracks, plays host to a number of winter sports. It seems that Turkey really does have it all.
We ride along the river for an hour before circling back. It's at this point that several dogs catch sight of our horses. They run up and start nipping at Safran's hind legs. I am suddenly nervous; just the day before, I narrowly evaded a particularly ferocious dog and I'm worried that the horses will get spooked.
Thankfully, Zcan remains perfectly calm and instructs us to keep the horses' heads up so not to let them spot the dogs. I tighten my grip on Safran's reins and, sure enough, she keeps calmly trotting on. Eventually, the dogs tire and leave us alone. I exhale in relief.
Peter who loves dogs tries to convince me they were being playful. I silently put another black mark in my 'reasons not to get a dog' list.
The rest of the ride is peaceful. Zcan tells us about life in the region. He shares his plans and ambitions, and tells us that he's soon starting a course in computer science. It will be a different life he tells us, part in hope and part in sorrow.
Then, he smiles. 'Want to go faster?' he asks.
I return his smile. 'Always.'
As we pick up speed, I savour the wind, the thrill and the feeling of complete freedom. Not bad for an Asian girl, I think. Not bad at all.
Horse riding in Cappadocia: The Essentials
What: A half-day of horse riding in Cappadocia.
Where: We stayed at Esbelli Evi hotel in Ürgüp, which offers 10 spacious suites and four standard cave rooms making use of the original caves along with traditional arched rooms of cut stone. There are several stone terraces with sweeping views of the Cappadocian countryside and the town of Ürgüp – perfect for a late afternoon drink after a day's exploration.
When: The best time for horse riding in Cappadocia is spring (April to mid June). Summer can be unbearably hot while winter can see snowfall! Autumn (mid September to October) is also a good option, but the days are shorter and there's more chance of rain.
How: We booked a half-day horse riding in Cappadocia tour (€60 EUR / $68 USD per person) with Kirkit Voyage, the pioneers of horse riding in Cappadocia. Kirkit have nearly 40 horses, groomed by a team of pros who clearly love their work.
Our horses were calm and surefooted even in tricky terrain and our guide was highly experienced and attentive. We were provided with saddlebags, half-chaps and helmets, and given clear instruction at all times.
Kirkit offer a range of options from a short sunset ride to multi-day tours of the area. Have a look at their horse riding tours and email avanos@kirkit.com for more information.
Atlas & BOots
As we were travelling independently, we hired a care for the duration of our trip ($35 USD per day), but Kirkit can arrange a hotel pickup if you need it.
To get to Cappadocia, you can take a high-speed train or a bus. High-speed trains connect Istanbul with Ankara and Konya via Eskişehir. From Konya you can continue to Cappadocia by bus or rental car (232 km/144 miles; 4 hours). For more information and booking options visit the Turkish State Railways website.
A night bus from Istanbul is the cheapest way to get to Cappadocia at around TL 85 (30 USD), but it's a long ride at 730km (454mi) taking 10-12 hours. Several companies run overnight buses including Metro Turizm and Nevşehir Seyahat.
There are domestic flights between Istanbul and Nevşehir Kapadokya Airport (NAV). We paid $50 USD for a one-way flight back to Istanbul. Ataturk Airport in Istanbul is international and has connections to a number of domestic destinations throughout Turkey. Book via Skyscanner for the best prices for international and domestic flights.
---
Enjoyed this post? pin it for later…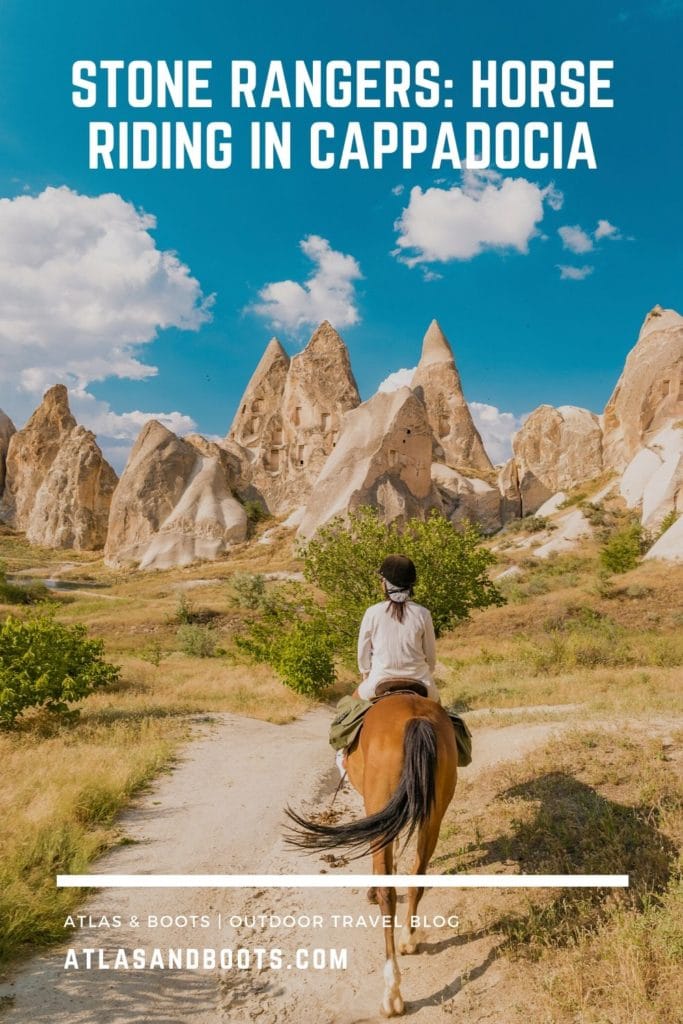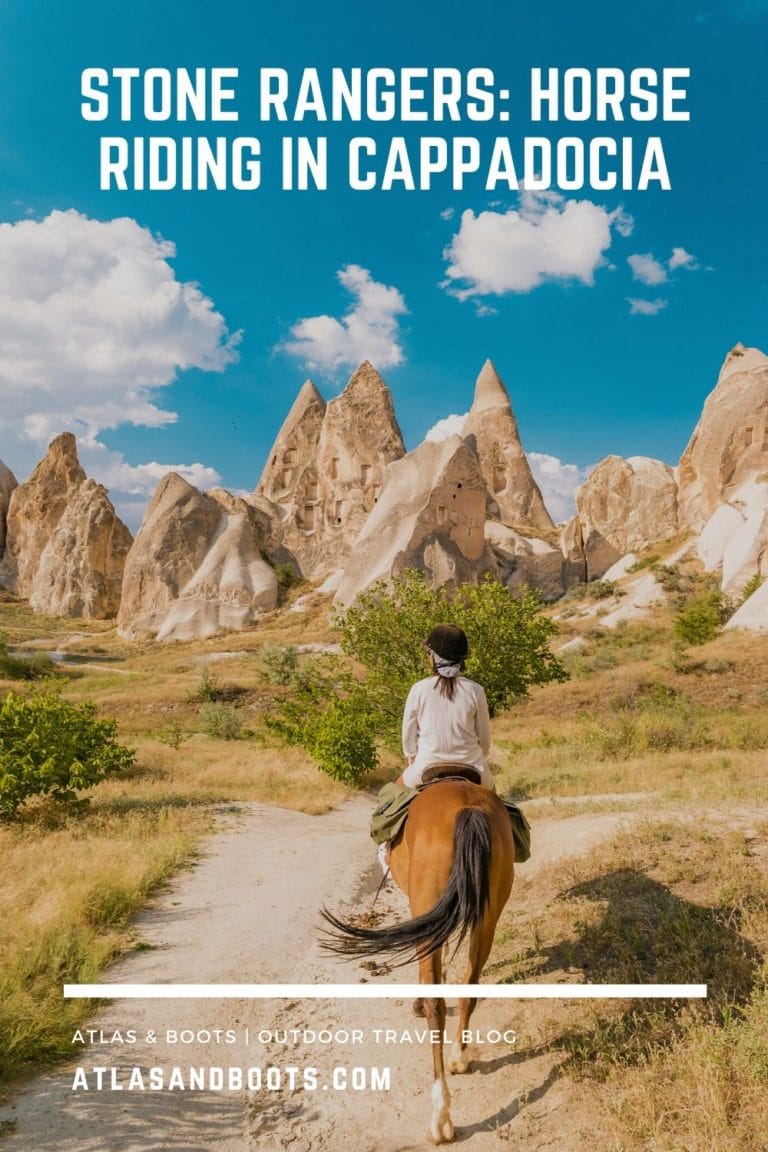 ---
Lonely Planet Turkey is a comprehensive guide to the country, ideal for those who want to both explore the top sights and take the road less travelled.