We learnt a host of interesting facts about Sri Lanka on our month-long trip through the country. Here, we share the best of them
Sri Lanka is a rich and fascinating country that seems to have everything a traveller could want. It is one of the best safari destinations outside of Africa with an abundance of wildlife squeezed into its 26 national parks.
There are verdant rainforests, misty hills amid fertile tea plantations and miles upon miles of dazzling beaches. You've got a perfect holiday destination squeezed into an island a quarter of the size of the UK!
What's more, the country is affordable and full of delicious cuisine as well as intriguing history. Its people have dealt with war, disaster and all the challenges of a developing South-Asian country. Despite the turmoil, Sri Lanka and its people are moving quickly forward.
We learnt a host of interesting facts about Sri Lanka on our journey through the country. Here, we share the best of them.
Interesting facts about Sri Lanka
1. Sri Lanka has one of the world's least powerful passports. Its citizens can visit only 41 destinations visa-free or by visa on arrival. Incidentally, the Sri Lanka visa is widely accessible and can be easily arranged by applying for a Sri Lanka visa on arrival.
(Source: Henley Passport Index)
2. Sri Lanka was first colonised by the Portuguese in 1505, then the Dutch in 1658 and then the British in 1796. Finally, the country gained full independence in 1948.
(Source: BBC)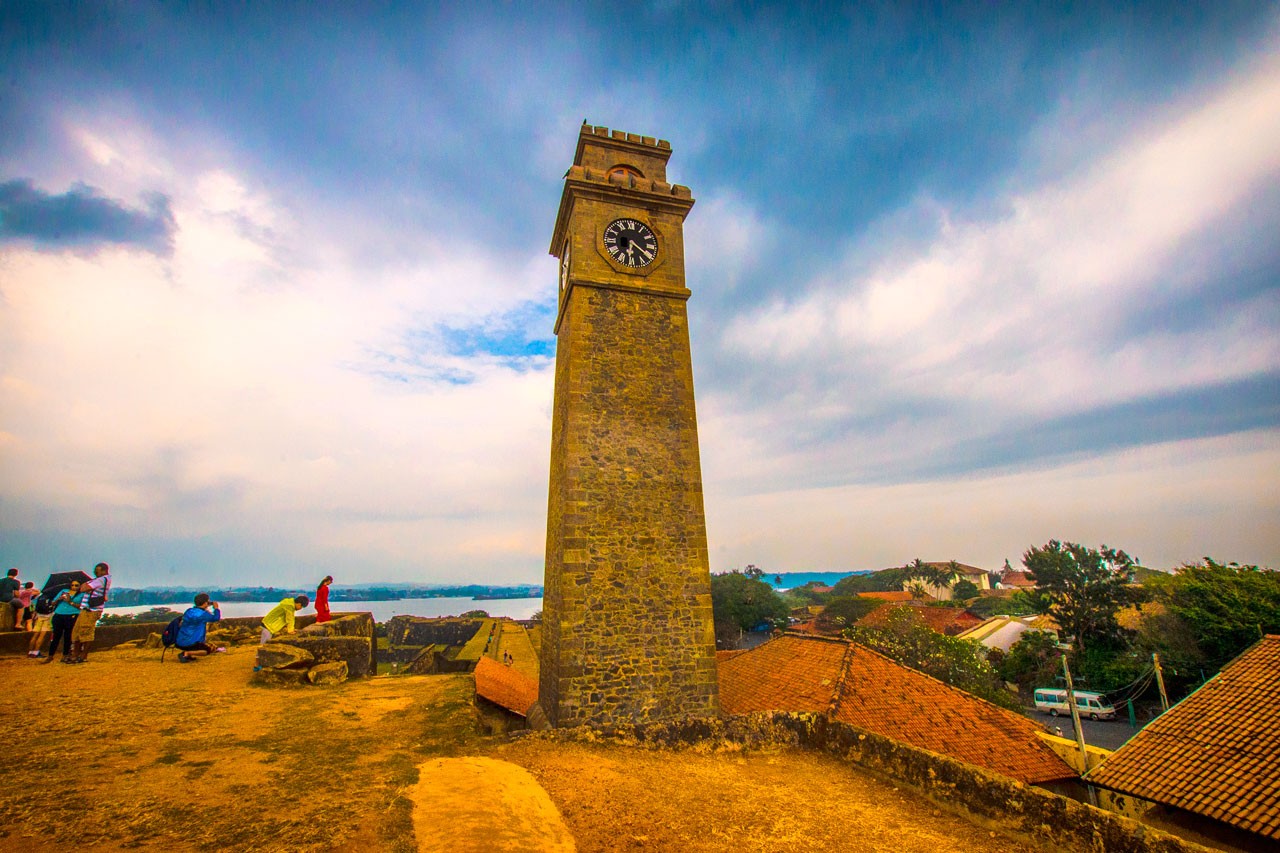 3. Sri Lanka used to be called Ceylon which is a transliteration of Ceilao, the name of the country under the island's first colonial rulers, Portugal. It changed its name to Sri Lanka when it became a republic in 1972.
(Source: The Telegraph)
4. The oldest living tree known to be planted by man is in Sri Lanka. Sri Maha Bodhi in Anuradhapura has been tended continuously for over 2,000 years. It was grown from a cutting brought from Bodh Gaya in India, the tree under which Buddha is said to have found enlightenment.
(Source: Lonely Planet)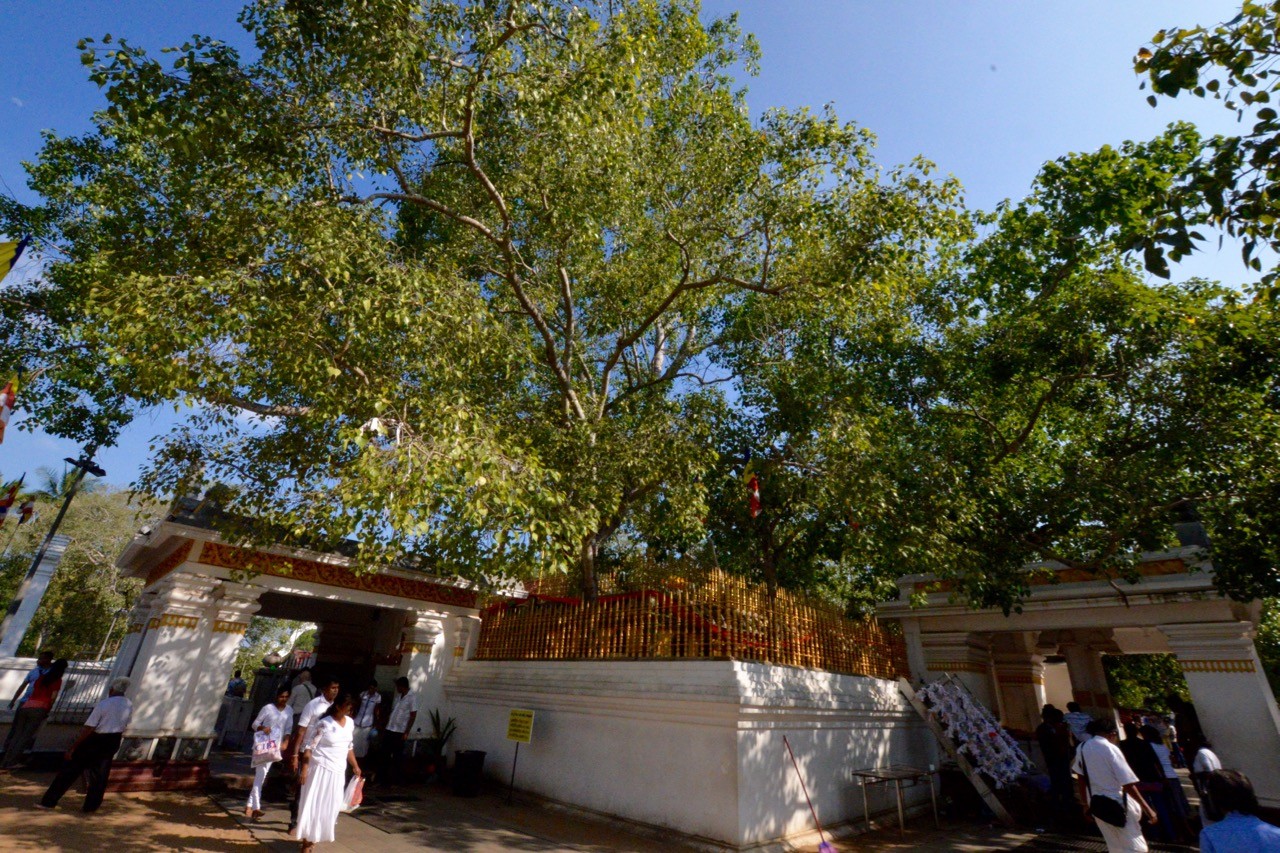 5. The world's first female prime minister was Si Lankan. In 1960, Sirimavo Bandaranaike became the sixth Prime Minister of Ceylon and the world's first female prime minister.
(Source: The Guardian)
6. Sri Lanka may once have been physically connected to India. Hindu devotees believe the area between India and Sri Lanka – now known as Adam's Bridge – was built millions of years ago by Lord Ram and an army of monkeys. Scientists and archaeologists believe it to be a natural formation of sand and stone.
(Source: BBC)
7. Adam's Peak is the most sacred mountain in the country. It stands at 2,243m (797ft) and holds significance in several major religions thanks to a curious depression at its summit known as the Sri Pada or Sacred Footprint. Buddhists believe the impression to be Buddha's, Muslims claim it as the footprint of Adam, while Hindus believe it belongs to Shiva. Christians have also claimed it for St Thomas.
(Source: Rough Guides)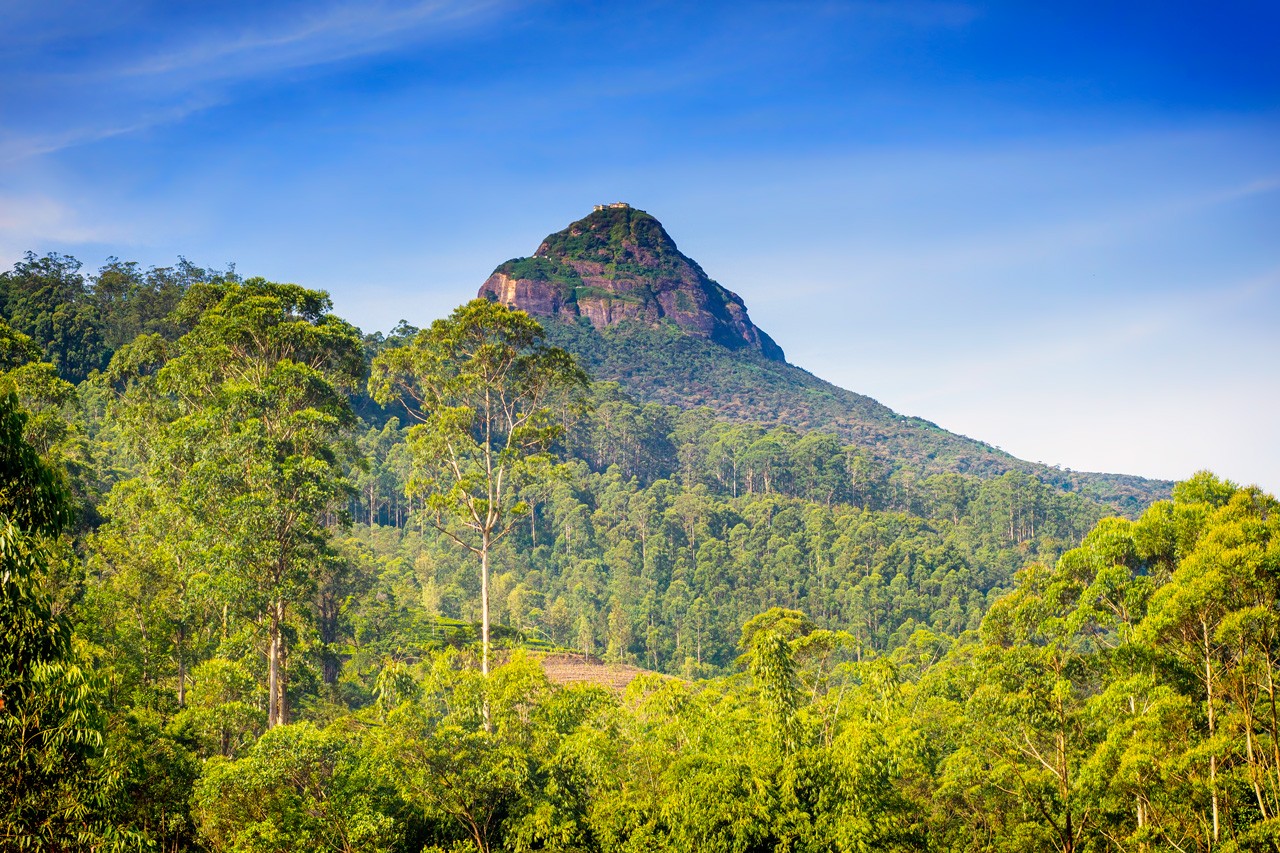 8. Sri Lanka was the country that was second-worst hit by the 2004 Indian Ocean tsunami. More than 30,000 people were killed with over half a million displaced.
(Source: BBC)
9. Animals throughout Sri Lanka sensed the incoming tsunami up to an hour before it hit. Reports include elephants running away from the beach and flamingoes flying to higher ground in Yala National Park.
(Source: National Geographic)
10. Sri Lanka is said to be the only country in the world where you can see the world's largest land mammal, the elephant, and the world's largest marine mammal, the blue whale, in a single day.
(Source: The Telegraph)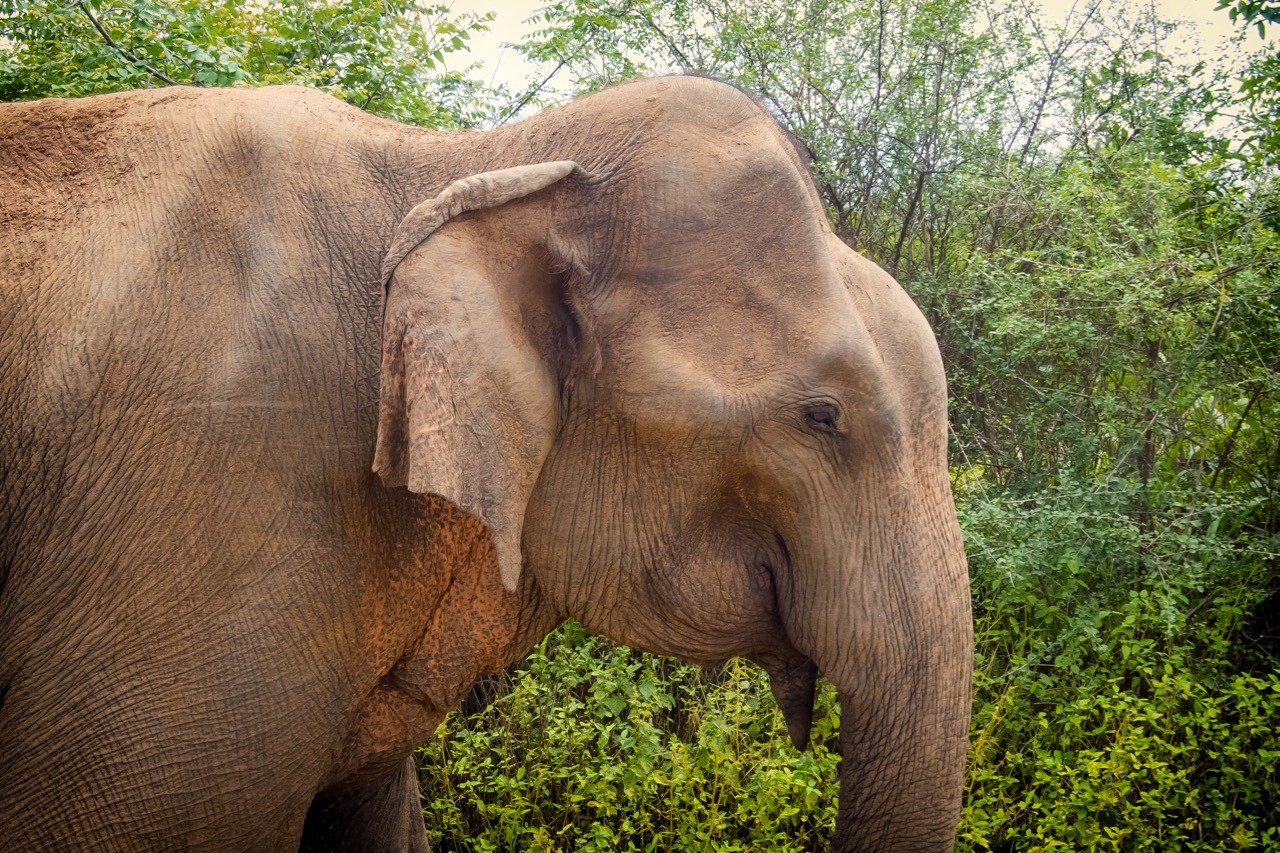 11. Because of its unique shape and position to the south of India, Sri Lanka is known as the 'Teardrop of India'.
(Source: WorldAtlas)
12. One of the more racy facts about Sri Lanka is that the country searches Google for the word 'sex' more than any other country in the world.
(Source: Google Trends)
13. Sri Lanka is the world's fourth-largest tea producer (after China, India and Kenya) and third-largest exporter. The country produces three main varieties: Ceylon black, Ceylon green and Ceylon white tea.
(Source: Food and Agriculture Organization of the UN)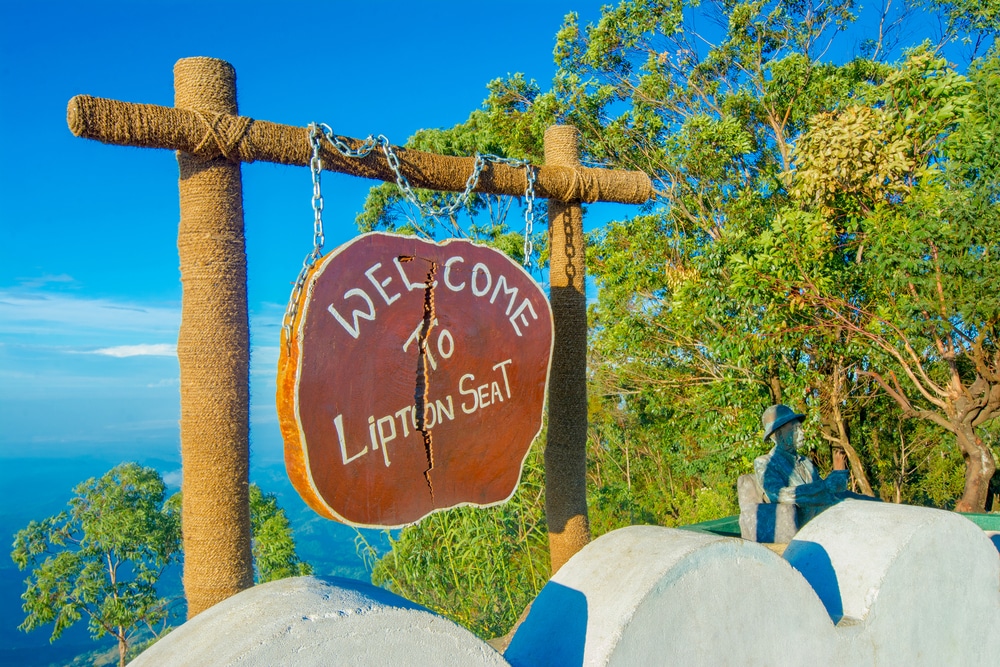 14. Lipton Tea was founded in Sri Lanka. In 1890, Glasgow-born grocer Sir Thomas Lipton purchased 5,500 acres of the Dambatenne Tea Plantation in Ceylon's high country and began exporting it directly to his shops in the UK.
(Source: Telegraph)
15. In 2010, the singer Akon was denied entry to Sri Lanka after one of his videos Sexy Chick depicted a raunchy pool party in front of a statue of the Buddha. The music video spurred violent protests in the nation's capital, Colombo.
(Source: The Guardian)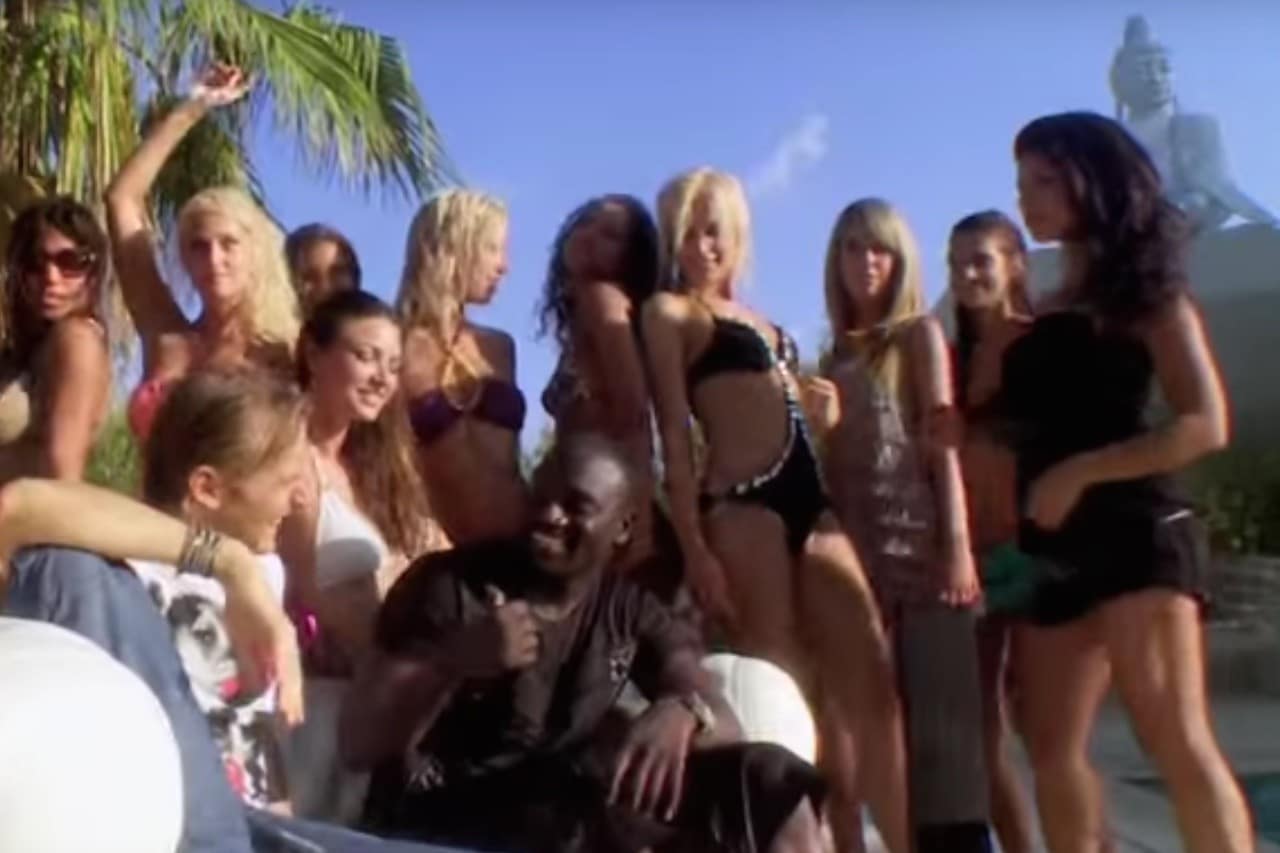 16. In 2016, the World Health Organisation declared Sri Lanka malaria-free. It was among the most malaria-affected countries in the mid-20th century, but its Anti-Malaria Campaign successfully targeted the mosquito-borne parasite that causes the disease.
(Source: The Guardian)
17. Sri Lanka is home to Sigiriya Rock Fortress, a gigantic column of rock rising 200m (660ft) from the forested plains below. Built over 1,000 years ago, the UNESCO World Heritage Site is Sri Lanka's most popular attraction.
(Source: UNESCO)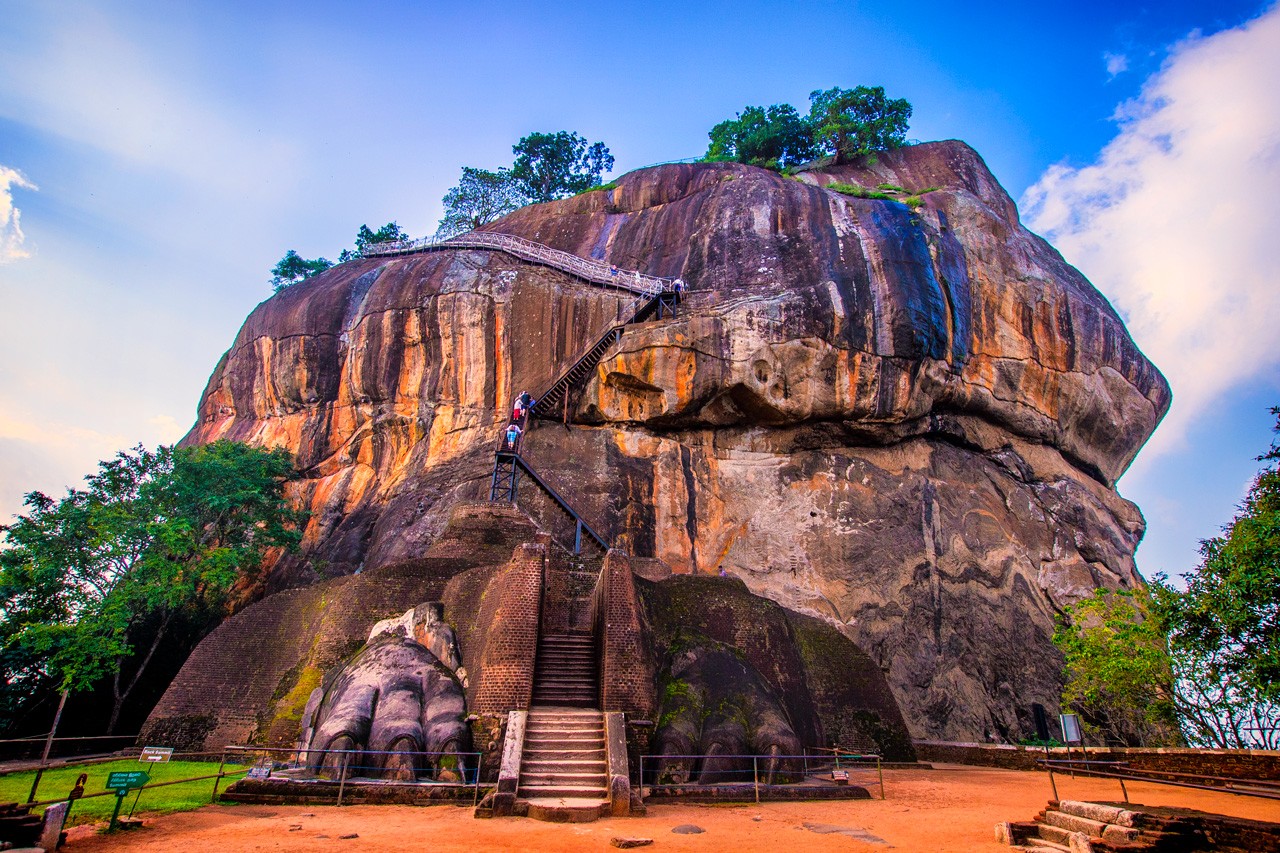 18. Sri Lanka was embroiled in a 25-year civil war believed to have killed between 70,000 and 80,000 people. The conflict finally ended in May 2009, when government forces seized the last Tamil Tiger stronghold. Recriminations over abuses by both sides continue.
(Source: BBC)
19. For its size, Sri Lanka is home to an incredible diversity of animal life: 125 species of mammal, 433 birds, 245 butterflies, 96 snakes, 97 lizards and 383 spiders (which includes 15 tarantula species!).
(Source: National Geographic)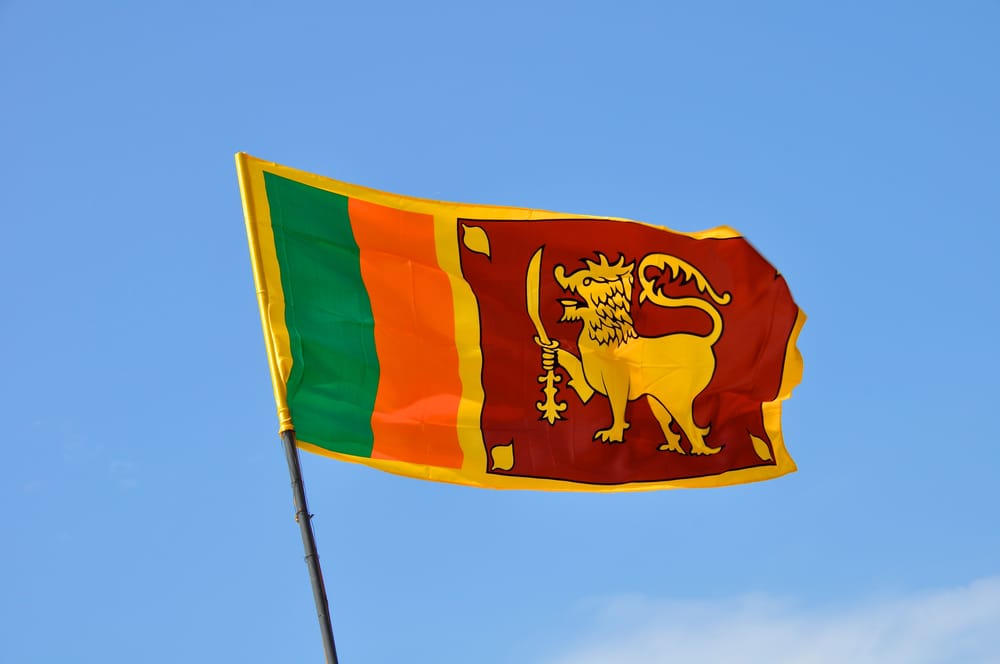 20. The colourful Sri Lankan flag is rather complicated:
The lion represents Sinhalese ethnicity, the strength of the nation, and bravery
The sword demonstrates the sovereignty of the nation
The four bo leaves – symbolising Buddhism and its influence on the country – stands for the four virtues of kindness, friendliness, happiness, and equanimity
Orange signifies Sri Lankan Tamils
Green signifies Sri Lankan Moors
Maroon signifies the Sinhalese majority
And the yellow denotes other ethnic groups
Phew!
(Source: CIA World Factbook)
21. Sri Lanka's full official name is the 'Democratic Socialist Republic of Sri Lanka'. The shortened form, Sri Lanka, means 'resplendent island' in Sanskrit.
(Source: CIA World Factbook)
---
Enjoyed this post? pin it for later…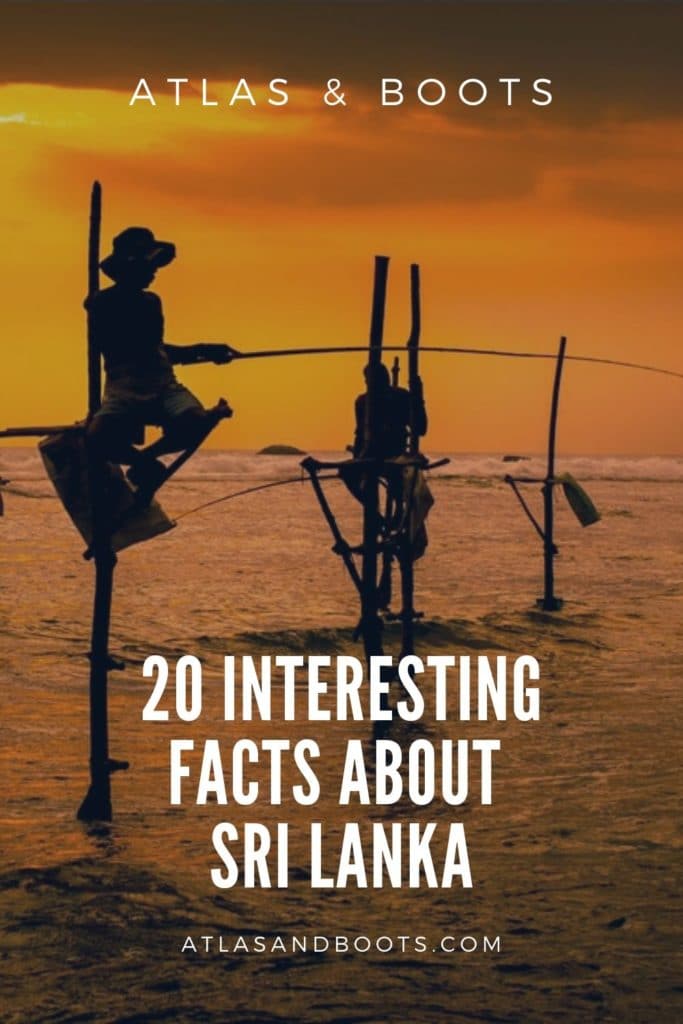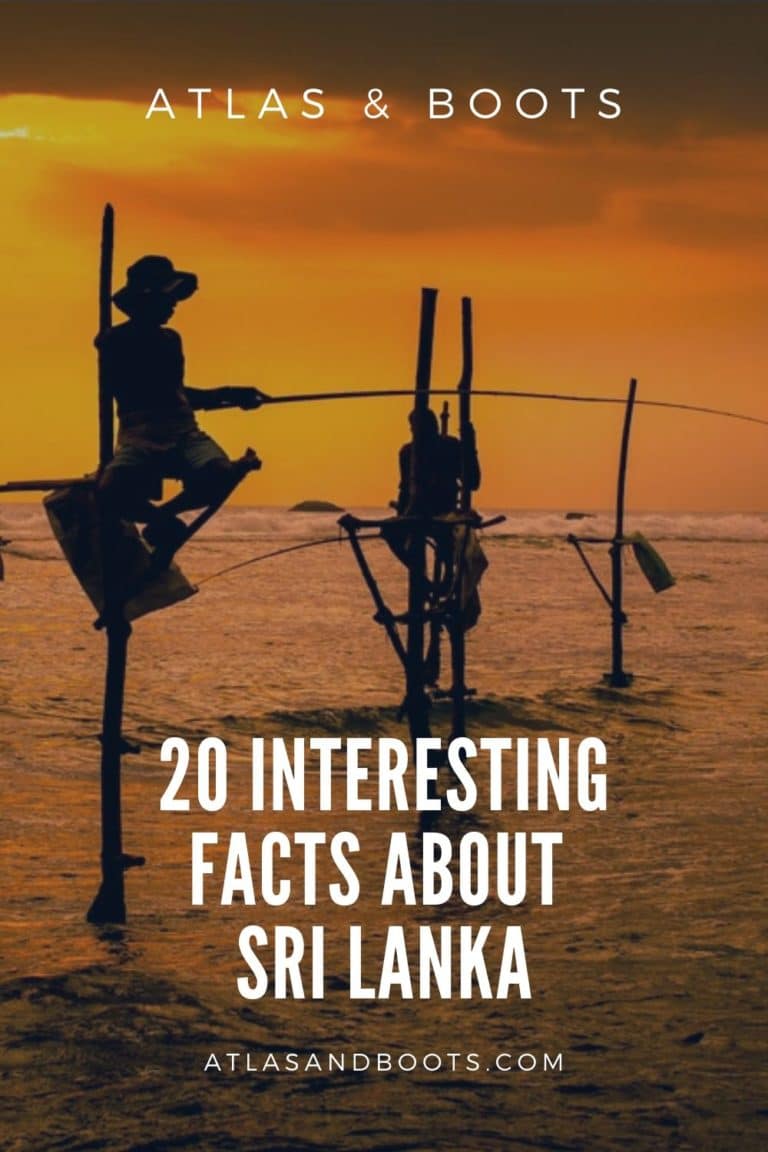 ---
If you want to learn more interesting facts about Sri Lanka before you visit, we recommend Lonely Planet Sri Lanka.