We share 12 practical tips, techniques and recommendations for improving your outdoor video footage
"You should do more video."
This has become both a request and a rebuke from our friends and readers at Atlas & Boots. Admittedly, video has played third fiddle on our travels after writing and photography.
Peter has a degree in film, but photography is his first love so, on our travels, video is relegated to me – the writer – since he can't do both at the same time. I'll admit that I took this task less than seriously on our big trip abroad. For example, the footage I shot at the iconic Rano Raraku site in once-in-a-lifetime Easter Island was a mere four seconds long.
Over time, I've learnt that our outdoor video footage is one of the key things our readers enjoy, so I've started to take it more seriously. I don't have the capacity to lug around pro video equipment, so Peter has spent some time teaching me how to shoot outdoor video on my smartphone and pointing me to relevant resources. Here's the best information I've gleaned so far.
Invest in quality
If you're not going to invest in pro video equipment, invest in the next best thing. As Peter says in his photography gear guide, spending money on decent equipment does pay off long term. We've just upgraded to a Google Pixel 2 XL, widely regarded as the best smartphone for video recording.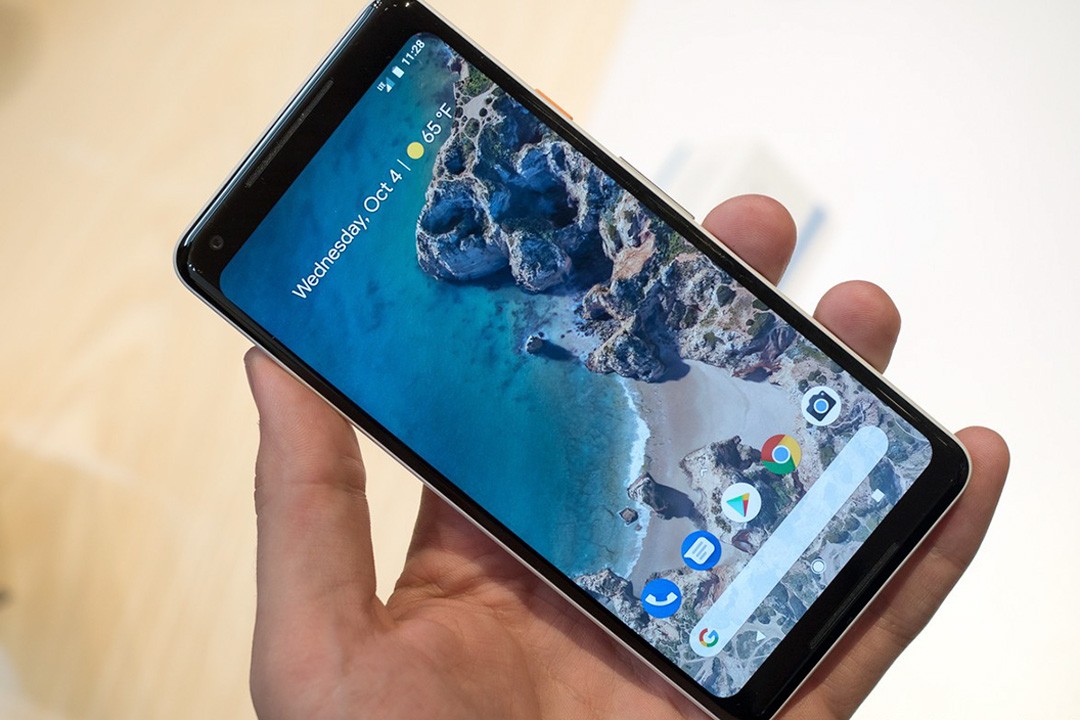 The camera handles image resolution extremely well and has an aperture of F/1.8 which means it works well in low light situations. The real winner is the improved processor which provides ultra-high-definition 4K video. The Pixel 2 XL also has one of the largest hard drives for a smartphone with up to 128GB available – ideal for bulky 4K video.
Finally, it also comes with free and unlimited storage for all our photos and videos in their original quality. We're pleased with the Pixel so far and will be using it in anger on our upcoming trips to Australia and New Zealand. Watch this space.
Don't use the default video app
Nearly all the video on the Atlas & Boots YouTube channel was shot using the smartphone's default video app. A far better option is a premium video recording app like Filmic Pro. At $14.99, it's not the cheapest app in the store, but the difference in quality is worth the money.
Features include variable speed zoom, variable frame rates up to 240fps on latest devices, and full manual control over focus, exposure, ISO, shutter speed, tint and colour temperature. If you know what you're doing, a specialist app can elevate your video far beyond what's standard on a smartphone.
Do learn basic techniques
Smartphones make it so easy to point and shoot, but learning some basic framing techniques will improve your outdoor video vastly.
Rule of thirds: Split the shot into thirds vertically and horizontally and frame the action in an intersection of two points rather than in between them.
Shoot in landscape mode rather than portrait. Most viewing screens will be horizontal and will sport ugly black bars on either side if you shoot vertically.
Change your perspective when shooting. Use different angles and depths. Consider shooting the same action more than once if possible. The clips can be stitched together in a fluid shot later.
Record some setup shots: Think about the outdoor video as a whole. Is it a good idea to film some setup shots to offer context and switch between scenes?
Consider storyboarding
In general, I just turn up and shoot. Sometimes, I get lucky like when Mount Yasur decided to blow two seconds into my intro below, adding a dash of drama. Other times, I end up with a hotchpotch of footage.
To take your outdoor video to the next level, consider storyboarding it first. What is the main point of the video? What is the master shot? What shots will complement it? Who will you shoot? What will they do or say? Do you need to shoot it several times?
This doesn't need to be Stanley Kubrick level planning; just a bit of forethought will likely be enough. Fast forward five years and the footage Peter produced on his K2 base camp trek was of significantly better quality.
Put your phone on airplane mode
On some smartphones, an incoming call will pause filming by default. This can be frustrating if you've waited a long time for a particular shot.
Turn on airplane mode to prevent unwanted distractions and interruptions. This will also help maintain battery life.
Manually set exposure and focus
Point-and-shoot can work well if filming in natural light that's not too bright. In most cases, however, you would do well to manually set and lock the exposure and focus. This will produce smoother and more consistent footage. The user manual for your video app will tell you how to do this.
Learn lo-fi stabilisation
If you have capacity for extra equipment, consider a Glif tripod mount for smartphones. The Glif adjusts to fit the size of your phone and case and can be attached to a tripod for smooth outdoor video.
However, if (like me), you want to keep your backpack to the bare minimum, learn some lo-fi stabilisation techniques. Instead of holding up your smartphone, use both hands and lock your elbows into your body for stability. This won't eliminate involuntary movement but it will minimise the shaky cam effect.
To record movement, move your entire upper body, not just the camera. This will record far smoother outdoor video.
A cheap and effective way to battle condensation is a Humonitor anti-fog insert. Place these little pads in the camera housing to absorb trapped moisture and prevent condensation from building on the lens. Each set lasts 4-5 uses and can be dried in an oven (three minutes) and used again.
Carry a portable charger
If you will be filming for any length of time on your smartphone, it's a good idea to carry a spare battery or charger.
We at Atlas & Boots travel nowhere without our MSC Power Stick. As mentioned in 8 essential gadgets for safe travel, the stick provides a full charge to most smartphones and at just bigger than a lipstick, is light and portable enough to keep in your daypack.
Without it, I wouldn't have been able to capture everything I wanted on our Salkantay Trek to Machu Picchu.
Just keep filming!
Film as much as your smartphone memory will allow – not just the action but general views as well. Take plenty of footage of the walk in, the conversation, the landscapes and any interesting features along the way.
If you feel you're filming too much, I'll bet you'll wish you had more footage when you get home – just like I did with this video of Mauna Kea.
If you are concerned about filling up your memory, consider curating on the go. On Mount Yasur Volcano, I filmed a minute at a time and then erased it if the volcano didn't blow. This was a better strategy than filming continuously for five minutes and catching an explosion at the end, which would waste four minutes' worth of space.
Be careful not to be too ruthless though. More is more when it comes to the editing stage. And, of course, make sure you don't miss an excellent shot because you're too busy fiddling with your footage.
Add commentary later
Bad audio can ruin great outdoor video footage, so consider staying silent while filming, then adding your commentary later over the ambient sound. This will ensure crisper narration.
If live commentary is important, you have two options. The lo-fi solution is to try and shield the microphone from the wind and speak directly into it. The better solution is to buy a microphone for your smartphone which, while more expensive, will ensure far better audio. Try the AmpRidge MightyMic S or Rode SmartLav+.
Get good at editing
In much the same way I'm suspicious of multi-cuisine restaurants, I'm also dubious about people who claim to be a 'writer, photographer and artist' or somesuch.
To be good – really good – at any one of those things takes time and dedication. Saying you're all three is basically admitting you're a jack of all trades, master of none. Based on this philosophy, I've long been resistant to learning any video editing.
I'm now coming to realise that I can improve my video editing skills without aiming for videographer status. I'll be starting with the basic mechanics of Final Cut Pro X. I'll then move on to the finer aspects of video editing (soundtrack, sequencing etc).
Given my shortcomings on Easter Island, I won't have to try hard to see an improvement!
---