Rio de Janeiro is a vibrant, colourful, life-affirming city. Here, we illustrate why it was the perfect way to end our year-long trip around the world
We are ensconced in a small Copacabana hostel in Rio de Janeiro, Brazil. It is by far the worst accommodation we've had in months. Contrary to the decidedly lovely pictures on the hostel website, our bedroom is tiny, stuffy, smelly and inexplicably noisy.
With maddening frequency, a loud foghorn judders through the water pipes, keeping us up all night long. We don't know what it is; just that it's drip-driving us crazy.
This would have been a bittersweet way to end our grand journey around the world were it not for the fact that Rio de Janeiro is utterly enchanting.
Like a Manic Dream Pixie Girl, Rio grabs you by the hand and runs through bustling streets gleaming in sunshine, soft beaches strewn with beautiful people, up high to dazzling views and then swoops down again until you beg for her to stop, hands on knees, gasping for breath.
Rio de Janeiro is a vibrant, colourful, life-affirming city and, dare we say it, the most photogenic in the world. As we prepare to return to our beloved hometown in the UK, we illustrate why we fell in love with Rio thousands of miles away.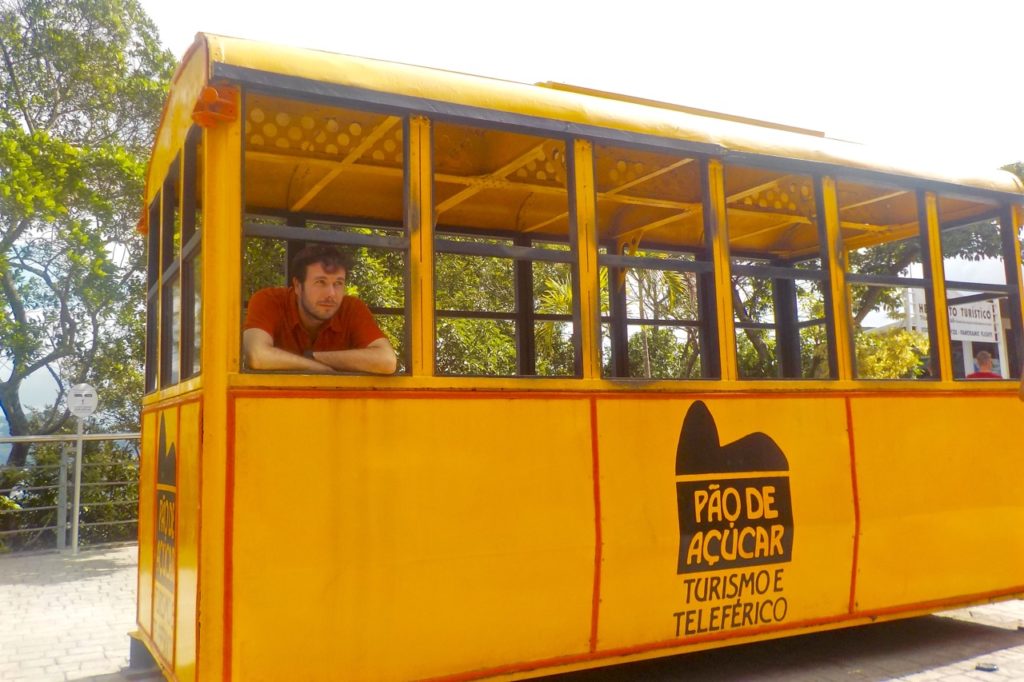 ---
Enjoyed this post? pin it for later…
---
Lonely Planet Brazil a comprehensive guide to the country, ideal for those who want to both explore the top sights and take the road less travelled.
Additional photography: Dreamstime