We select 10 countries that are perfect for photography tours
I never get bored when I travel as I always have my camera with me. During my travels across 80 countries over six continents I've had the honour of photographing some of the most stunning vistas the world has to offer.
Every country I visit swallows gigabytes of space on my hard drive(s) and hours (if not days and weeks) of my life spent curating and editing images after the trip. I've been selling my photography for over five years and can see that some shots from some countries will always be sought after.
I've selected my top 10 countries for breathtaking photography tours based on what's continually sold well and more importantly, what I really enjoyed shooting. The countries below I could go back to and photograph again and again. Some of them, I do.
1. Chile
You're spoilt for choice here in Chile. For breathtaking landscapes on the mainland, you have the beautiful Lake District, the fjord-spattered southern coast and the Atacama Desert.
There are also the jagged peaks of Patagonia and the desolate countryside of Tierra del Fuego. Topping it all is Chile's jewel in the crown: Easter Island. This remote habitat lies in the middle of the Pacific thousands of kilometers off the coast of the mainland. I challenge you: just try to take a bad photograph there.
2. India
I've visited India twice and have still barely scratched the surface of the country. Ignoring for a second the landmark photogenic destinations of the golden triangle (Delhi, Jaipur and the Taj Mahal), I choose the backcountry of Rajasthan.
I loved photographing the vivid colours and engaging people in the market towns of Bhilwara and Chittorgarh. Head north to the foothills of the Himalaya mountains for yet another contrasting side of photogenic India.
3. Scotland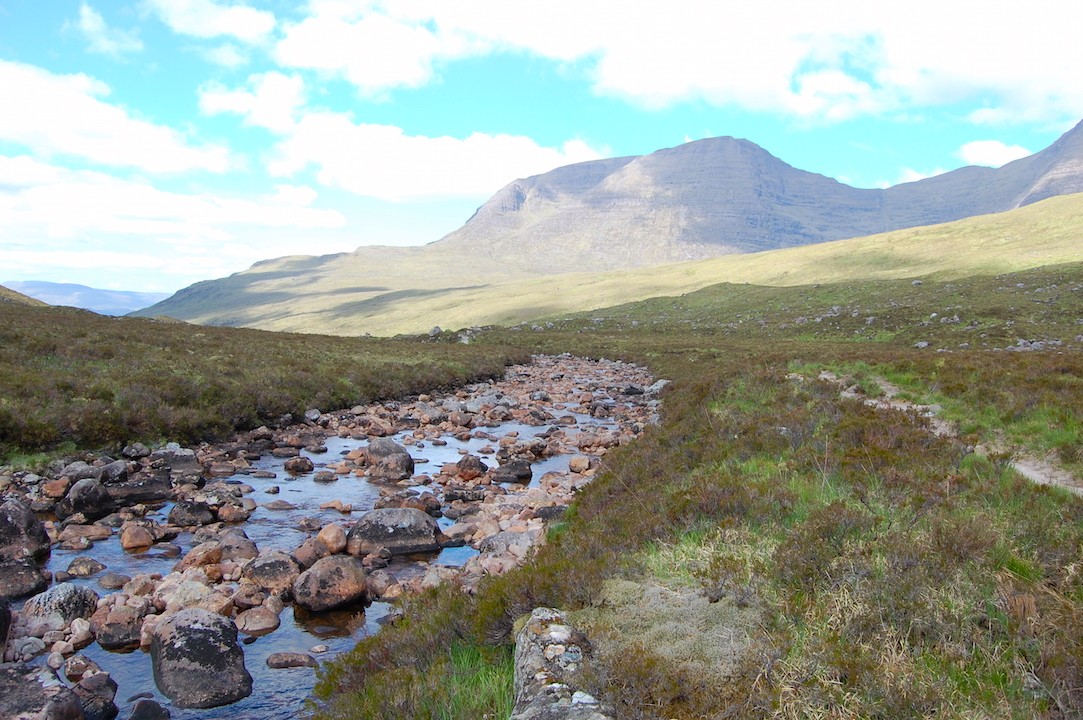 I don't care what anyone says, Scotland on a clear day is the most beautiful country I've ever visited. On average I visit at least once a year and I hope that I will never stop. The Western Highlands, Cairngorms, Shetland and the Western Isles are simply awesome.
Even midwinter, these sweeping mountain ranges are stunning and look almost Alpine when snowcapped. The only trick here is finding a clear day. I remember a Wednesday morning in summer 2008 that was pretty good…
4. Jordan
Petra and Wadi Rum in Jordan are a photographer's dream. Both destinations enjoy nearly year-round blue skies juxtaposed with desert yellows and oranges making them perfect for capturing beautiful landscapes.
Throw in entrancing crimson sunsets and you have a perfect formula. The photographs I shot here have been my bestselling for years. Just be careful when changing lenses amid all that sand!
5. Norway
One of my favourite places in the world. After two visits to Norway I intend to keep going back. So far I can vouch for the western fjords around Bergen and the jagged snow-capped peaks of Jotunheimen National Park.
Next, I hope to head further north to photograph the northern lights inside the Arctic Circle. I just need to persuade Kia to brave the cold again after our failed attempt to see the lights in Iceland.
6. Tanzania
The picture-perfect island of Zanzibar would be worthy of a place on this list alone. Throw in the unique panorama of Kilimanjaro towering over the African plains below and you already have a highly photogenic destination.
Personally, I loved screwing on my zoom lens and taking a safari to really get the most out of the photography tours of Tanzania. The Serengeti, Lake Manyara, Ngorongoro Crater and Tarangire are all spectacular places to photograph wildlife.
7. USA
The national parks of the western states of Arizona, Utah, California and Nevada are unforgettable destinations for photographers.
We spent 10 days on a road trip through the national parks of Yosemite, Grand Canyon, Zion and Death Valley, and captured a range of photographic gems. Each park has its own distinct set of colours often set against bright blue skies and unique topography.
8. Ecuador
Whether it's the up-close-and-personal wildlife photography of The Galápagos Islands, long exposures of rushing waterfalls or sweeping shots of the sun setting behind volcanoes, Ecuador will rarely disappoint. Personally, I loved setting my aperture at 3.5 and snapping close-ups of wildlife against a soft backdrop in The Galápagos.
9. Egypt
Egypt is just pretty much an open-air museum. We spent about 10 days moving steadily south along the Nile Valley but you could easily make that 10 weeks, there's so much to see.
All photography tours should of course start in Cairo with the Pyramids of Giza, but there is so much more to see and snap. Behind Jordan, my photography from Egypt has been selling well since our visit in 2011.
10. Tahiti and French Polynesia
We only visited the Society Islands of French Polynesia but were not disappointed with what we saw. The islands live up to their brochure image of white sands, turquoise waters and lush interiors.
Tahiti, Mo'orea, Ra'iatea and Taha'a all impressed but it was (rather stereotypically) Bora Bora that stole the show. Get out on the water and look back at the outrageously azure lagoon to really capture that postcard shot. Your only challenge will be finding a spot where you can't see any of the resorts through your viewfinder.