A curated Svalbard packing list with links to specific products that have been tried and tested by Atlas & Boots
I was feeling if not cocky then certainly complacent. I had been to the Arctic once or twice and had returned from Antarctica just a few months earlier. Svalbard in comparison would be a cinch I was sure.
The route map, however, gave me pause. Svalbard is known as 'the last stop before the North Pole' and it's not just a marketing gimmick. It is really bloody north. To put it into context, our trip to Antarctica reached 66°33′ south of the equator. Our trip to Svalbard, however, would travel to 81°17′ north, far further than we'd travelled before. In fact, we would go within 500 miles (800km) of the North Pole – just over half the length of Britain.
With this in mind, I knew that it was going to get cold. Really bloody cold. Thankfully, I had already done the legwork ahead of our trip to Antarctica, so my Svalbard packing list barely needed thought. To help you pack with similar ease, I share my kit list below.
Svalbard packing list
My Svalbard packing list is based on an 8-day expedition to Svalbard and is broken down into Expedition clothing, Accessories, Onboard clothing, Toiletries, Basics, and Electronics. Where relevant, I've included links to exact products that I've personally tried and tested. The list has a female skew but most of the linked gear has a male equivalent.
Expedition clothing
Layers are key to staying warm in the polar regions, so make sure you pack base, mid and outer layers.
Accessories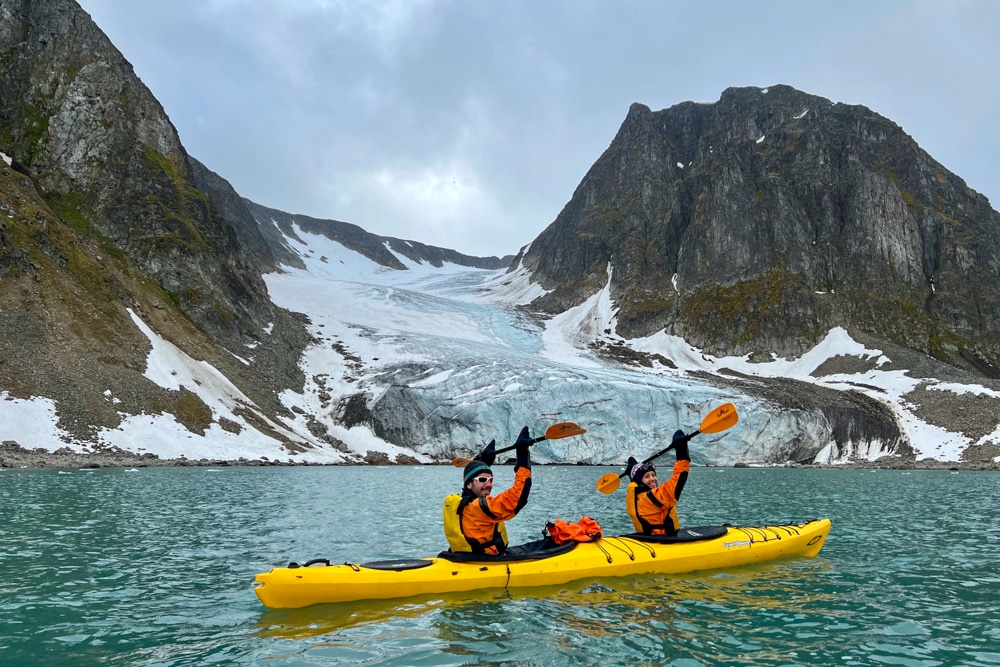 Onboard clothing
The evening dress code on polar expeditions is completely casual. Think fleeces, jumpers, gilets and hoodies. Trainers and walking boots are perfectly acceptable.
Casual tops x 2
Fleece leggings x 2 (CRZ Yoga in two different colours) – these look better in real life and I adore them
Jeans x 1
Trainers x 1 (HH Feathering Trainers)
Ballet flats – optional but I found them useful for nipping down to get a cup of tea (note: you have to wear closed-toed shoes on board)
+ a comfy outfit for the flight
Toiletries
Don't forgo the sunscreen. Svalbard may be cold and windy but the sun is deceptively strong.
Toothbrush
Toothpaste
Deodrant
Facewash
Moisturiser
Batiste dry shampoo – you'll be in and out of your cabin on some pretty full-on days, so may appreciate dry shampoo for sprucing up weather-beaten hair
Makeup, vaseline, bobby pins, safety pins
Sunscreen
Basics
Passport
Insurance
Headphones
Keys
USD
Credit/debit cards
Wet wipes
Hand sanitiser
Pen
Facemasks
Earplugs
Eyemask
Seasickness pills – when it comes to seasickness, prevention is better than the cure so if you tend to get seasick, take medication before you begin to feel ill (with advice from a medical professional of course). There will be an onboard doctor who can supply medication too.
Any relevant medication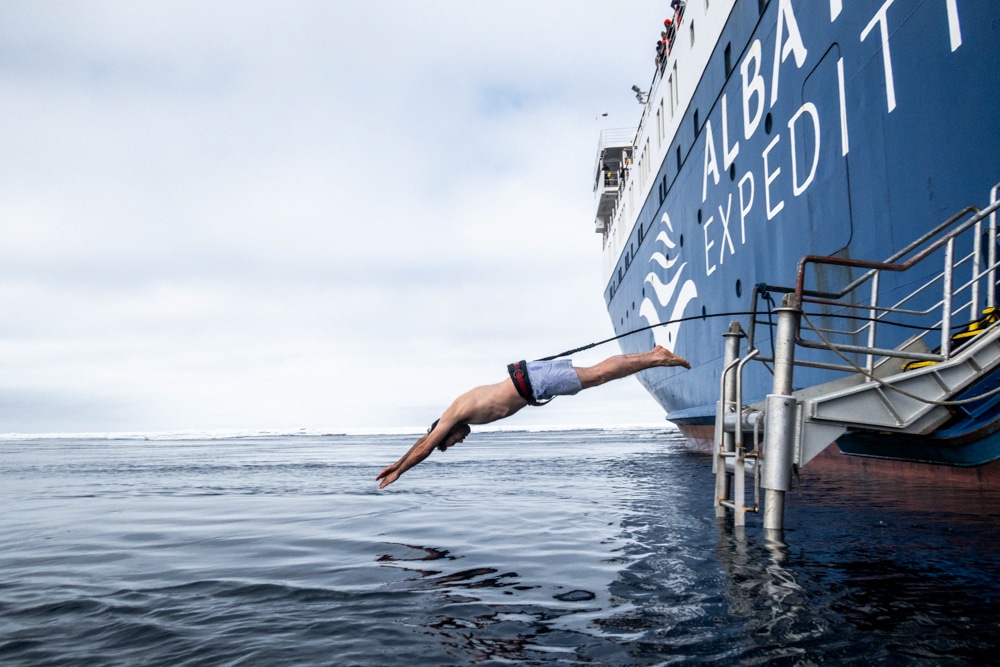 Electronics
Phone and charger
Phone lanyard – this is useful for keeping your phone secure so it doesn't fall overboard on the Zodiac cruises (sadly, I didn't pack one but this Takyu Lanyard is well-reviewed)
Laptop and charger
Kindle and charger
Adaptor (Ceptics)
Camera and accessories – including a GoPro for the Polar Plunge
SIM card – we recommend using an eSIM
Svalbard packing list: what to leave at home
Hair dryer – your cabin will more than likely have one
Heavy-duty walking boots – your expedition company with likely supply waterproof boots for shore excursions, so do check before you pack these
Formal wear – evenings are completely casual affairs
If you have any questions about what to pack for Svalbard, then feel free to message us over at Instagram. Good luck and stay cosy.
---
Enjoyed this post? pin it for later…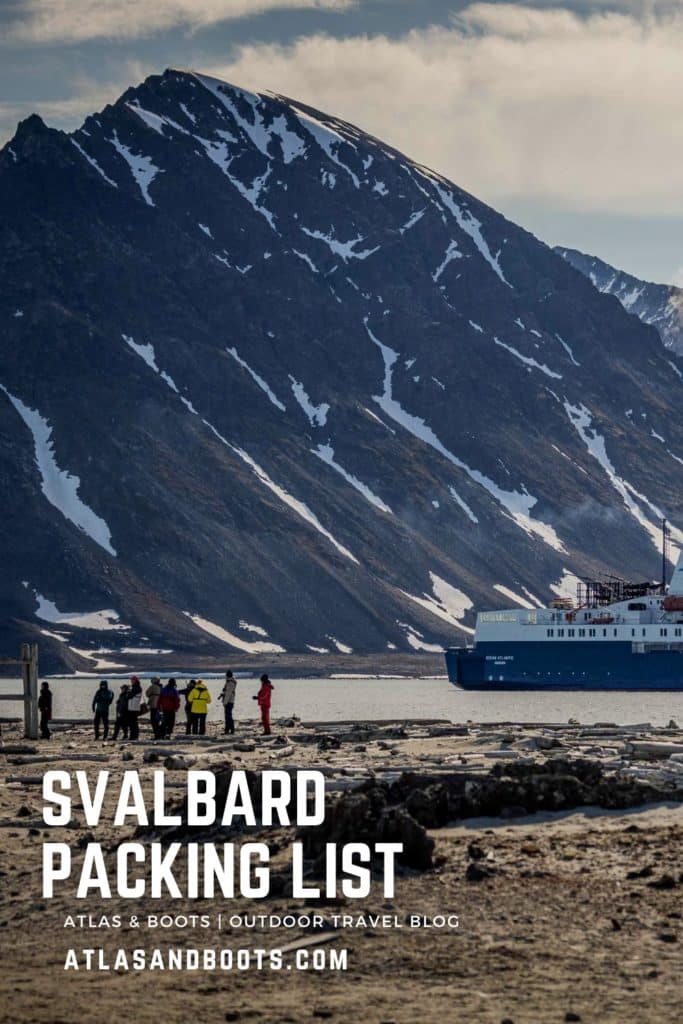 ---
Lead image: Werner Kruse