With bandits, molten lava and wild animals posing a threat, blisters are the least of your worries on the world's most dangerous hikes
From trekking across the treacherous windswept mountains of South Georgia to picking your way along the rickety walkways of Mount Hua Shan in China, these hikes are not for the fainthearted.
11 of the world's most dangerous hikes
Dizzying heights may be the least of your worries on the world's most dangerous hikes. Instead, you have to prepare for extreme weather, erupting volcanoes and ferocious wildlife among other threats on these hair-raising trails.
1. Shackleton's Route, South Georgia Island
Biggest danger: Exposure, crevasses and a very remote location
On 20th May 1916, Sir Ernest Shackleton and two others stumbled into the whaling station on South Georgia Island in the South Atlantic, starving, exhausted and suffering from extreme exposure. They had just made the first ever crossing of South Georgia Island. Shackleton and his team's classic story of survival has come to symbolise this period of heroic Antarctic exploration.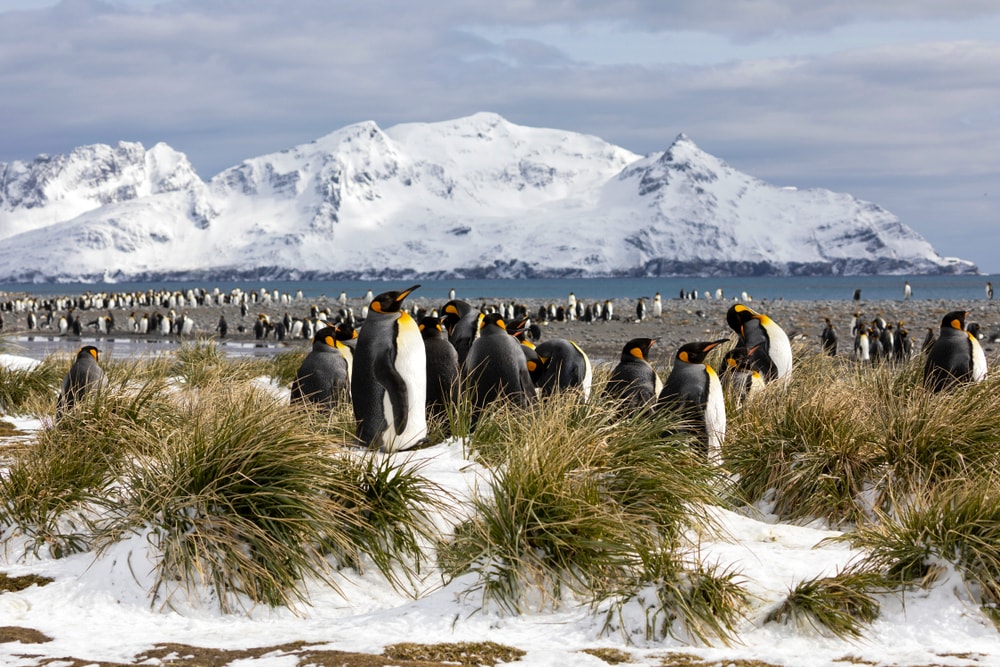 Today, guided expeditions retrace Shackleton's route traversing this treacherous, windswept and mountainous remote island. The trek comes in the form of a "self-contained" expedition where clients must carry their own clothing, food, fuel and tents. No sherpas here!
Further reading: Endurance: Shackleton's Incredible Voyage
2. Mount Hua Shan, China
Biggest danger: Rickety wooden platforms, vertical stairways and tricky handholds
The western mountain of the Five Great Mountains of China has a long history of religious significance… and death. There are no official statistics on fatalities on Mount Hua Shan, but it has been estimated that the mountain claims around 100 lives per year!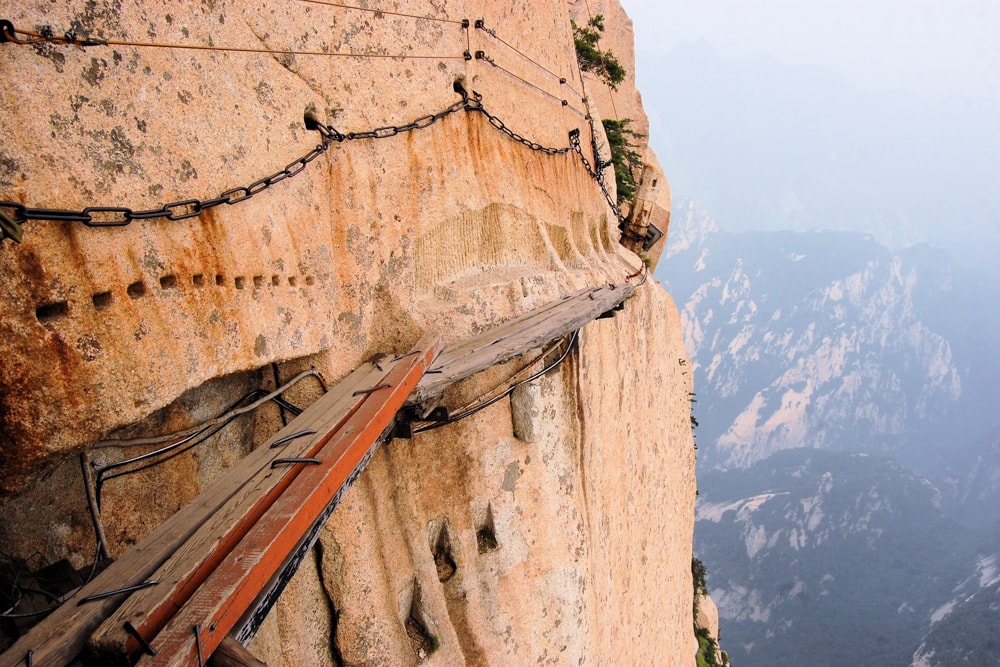 The trails up to the highest point of South Peak at 2,154m (7,000ft) involve steep stairways, vertical ascents and "trails" consisting of wooden platforms bolted onto the mountainside.
Most nationals will need a visa to enter China and will need to complete a China visa application.
Further reading: Celestial Realm: The Yellow Mountains of China
3. Darién Gap, Panama and Colombia
Biggest danger: Unmapped jungle, threat of kidnap and poisonous flora and fauna
Explorers have always been drawn to the Darién Gap, but the results have mostly been disastrous. The wild tropical forest has defeated travellers for centuries.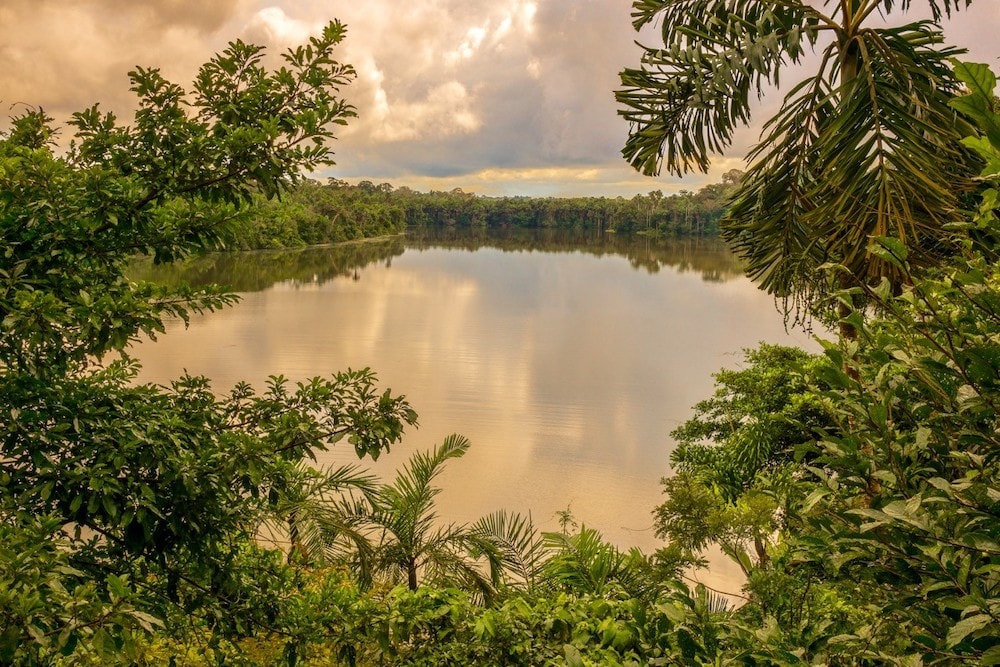 Stretching from Alaska to the end of the world in Argentina, the 48,000km (29,800mi) Pan-American Highway holds the record for the world's longest driveable road. However, there is a gap in the road where Panama meets Colombia. The gap is between 100km and 160km (60-100 miles) and there is no easy way through. You can take the ferry around it or… you could hike it. But you'll probably die.
The route is often used for drug and people trafficking and the FARC rebels of Colombia were once active in the region (and possibly still are). The area is also home to some pretty unpleasant wildlife including the poisonous Panamanian golden frog, lethal jungle scorpions and the rather unpleasant black palm tree.
Further reading: Crossing the Darien Gap (A Daring Journey Through a Forbidding and Enchanting and Roadless Jungle That Is the Only Link by Land Between North America and South America)
4. The Maze, USA
Biggest danger: Flash floods, rock falls and disorientation
Canyonlands National Park in Utah is home to the rocky labyrinth known as the Maze, the least accessible district of the popular national park. The jumble of colourful canyons are rugged, deep and very easy to get lost in.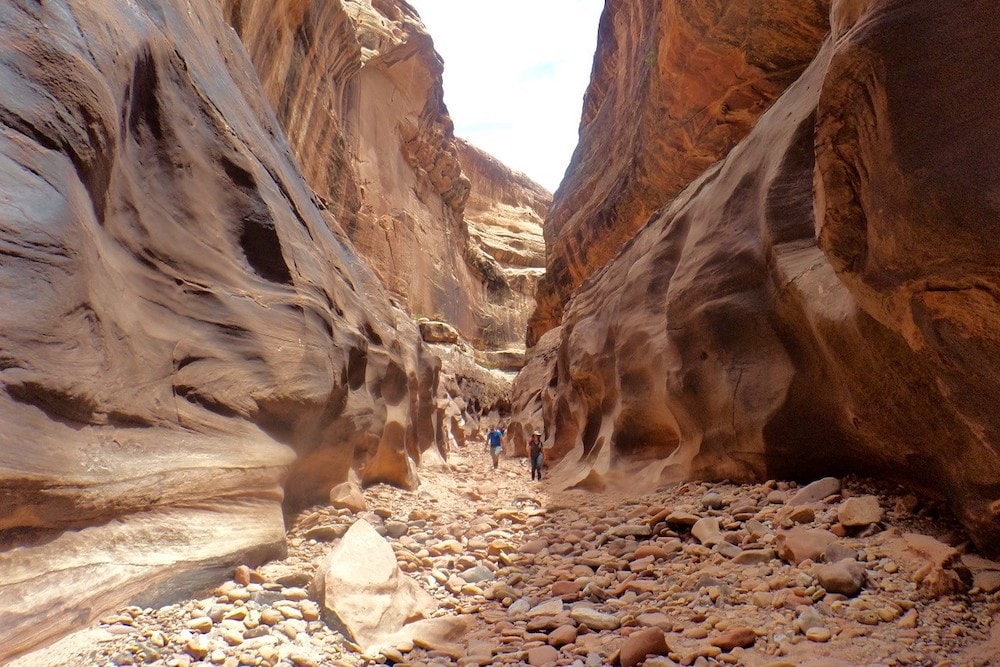 GPS is often unreliable and the area is prone to flash floods and rock falls – think canyoneer Aron Ralston depicted in the movie 127 Hours. If you're going, take a penknife with you. Ouch!
Further reading: Between a Rock and a Hard Place
5. Abuna Yemata Guh, Ethiopia
Biggest danger: Narrow ledges, deep chasms, hiking in bare feet, civil war
This rock-hewn church in the Gheralta region of Ethiopia is carved into the side of a vertical spire of rock with 200m (650ft) drops on all sides. To reach it, hikers must scale a sheer wall of rock and inch along a precipitous ledge, all in bare feet as footwear is not allowed in Ethiopia's holy places. In fact, Abuna Yemata Guh is said to be the world's least accessible place of worship.
The first part of the hike is relatively gentle: steep but perfectly doable. However, soon enough, hikers encounter a sheer section where ropes are required. It's here that climbers must remove their shoes. Finally, a precariously narrow ledge which dips into a hole in the cliff face must be overcome before entering the world's least accessible church with triumph.
Warning: Tigray has been embroiled in a civil war since 2020 and as such, most foreign offices advise against all travel to the region.
6. Snowman Trek, Bhutan
Biggest danger: Capricious weather, extreme cold and altitude sickness
This is one of the world's most dangerous hikes as thru-hikers must stay above 4,000m (13,000ft) for a prolonged period of time – about 21 to 30 days. Staying at this altitude for any protracted length of time can lead to acute mountain sickness (AMS) or even high altitude pulmonary edema (HAPE).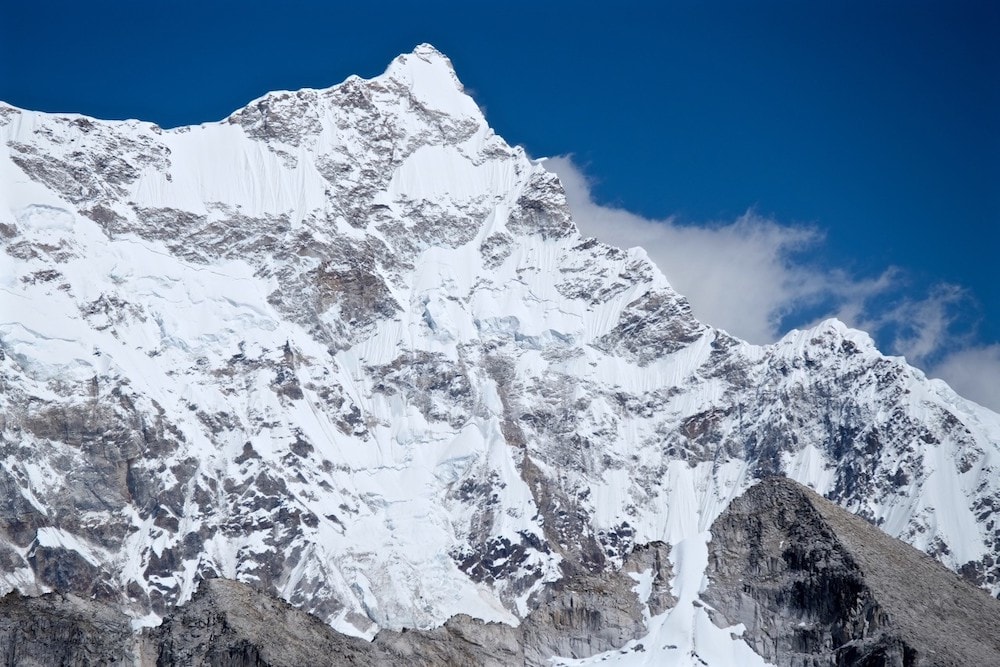 Additionally, the steep assents, high-level passes (11 in total), remoteness of the locale and ever-capricious weather conditions ensure an extremely challenging trek.
Visas to Bhutan are only issued on arrival, but you must apply in advance through a tour operator and receive visa approval before you travel.
Further reading: Beyond the Sky and the Earth: A Journey into Bhutan
7. Pacaya Volcano, Guatemala
Biggest danger: Molten-hot lava, toxic vapours and crumbling terrain
After being dormant for over a century, Pacaya Volcano erupted violently in 1965 and has been erupting regularly ever since. The volcano, located just 30km (19mi) southwest of Guatemala City, is a popular tourist destination where guided groups pay a fee to be taken up to a crater. But this is not the most active (or most dangerous) crater on Pacaya.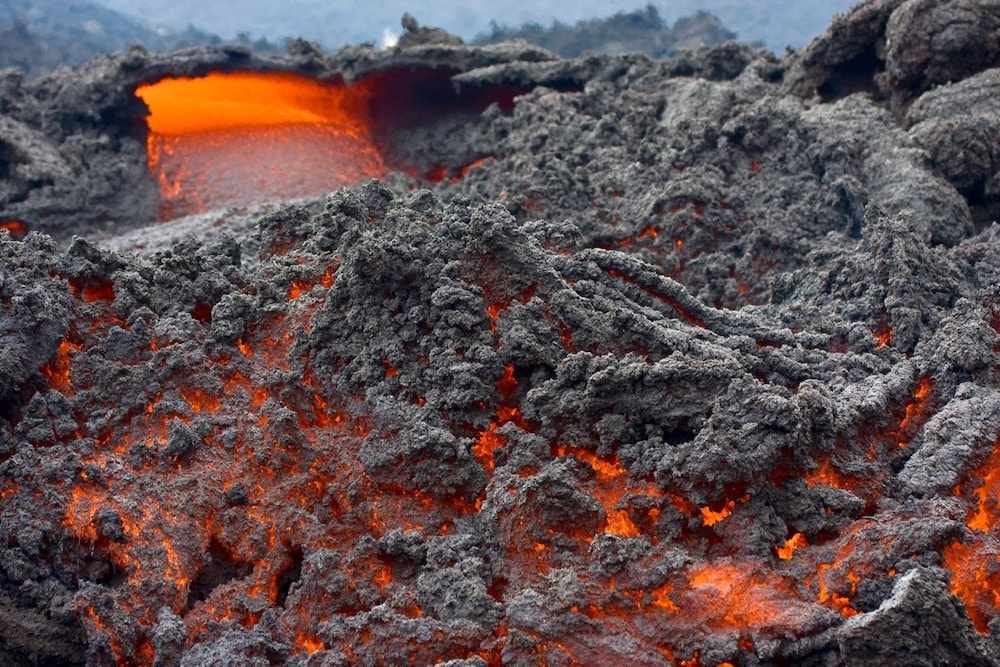 The original "trail" has been officially closed to tourists although hard-core dedicated trekkers still make the covert hike up to the top of the mountain's primary cinder cone. It's best completed at night when the lava flows are more easily spotted.
Further reading: Silence on the Mountain: Stories of Terror, Betrayal, and Forgetting in Guatemala
8. Chadar Trek, India
Biggest danger: Severe cold and crossing frozen rivers
One of the toughest treks in India is also one of the world's most dangerous hikes. The route requires hikers to cross the frozen River Zanskar where the unnerving sound of gurgling water can be heard just below the ice sheet.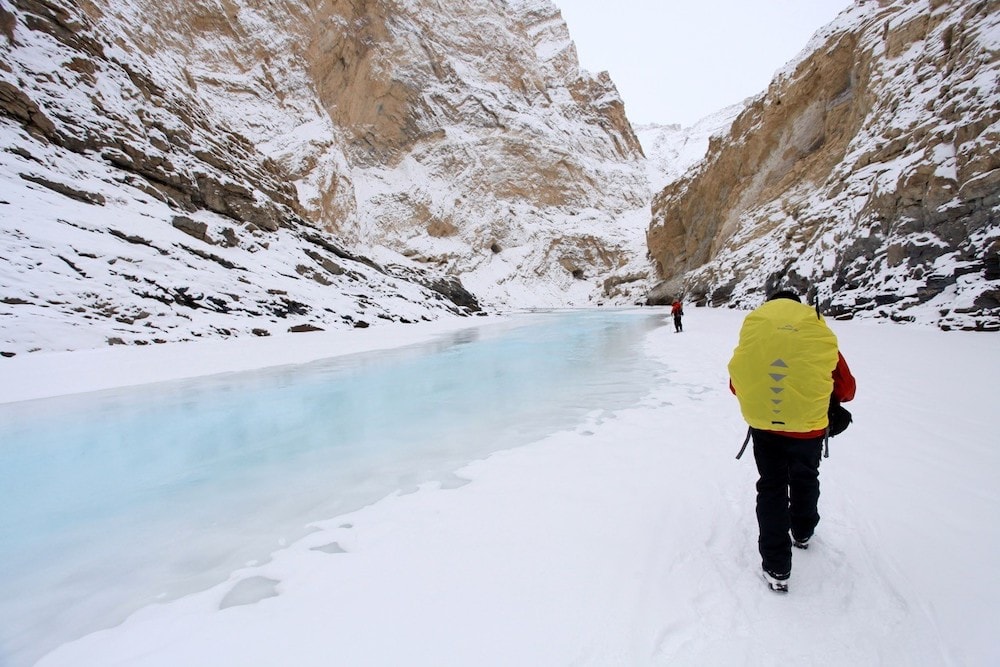 Once across the river, hikers still can't relax. Much of the remaining route involves shimmying along the slippery rocks that line the riverside. Temperatures average below freezing throughout the trail, falling to -35°C (-30°F) at night when hikers usually sleep in caves below tapering icicles. Expect your nerves to be well and truly shot if you make it to the end.
Further reading: Trekking in Ladakh
9. El Caminito del Rey, Spain
Biggest danger: Narrow walkways over a 100m (330ft) drop to the river below
Spain's answer to Mount Hua Shan in China, El Caminito del Rey (the King's little pathway), is not the daredevil hike it once was, but it still gets the adrenalin pumping. The 3km (1.8mi) concrete and steel path was built over 100 years ago to serve workers on a local hydroelectric plant.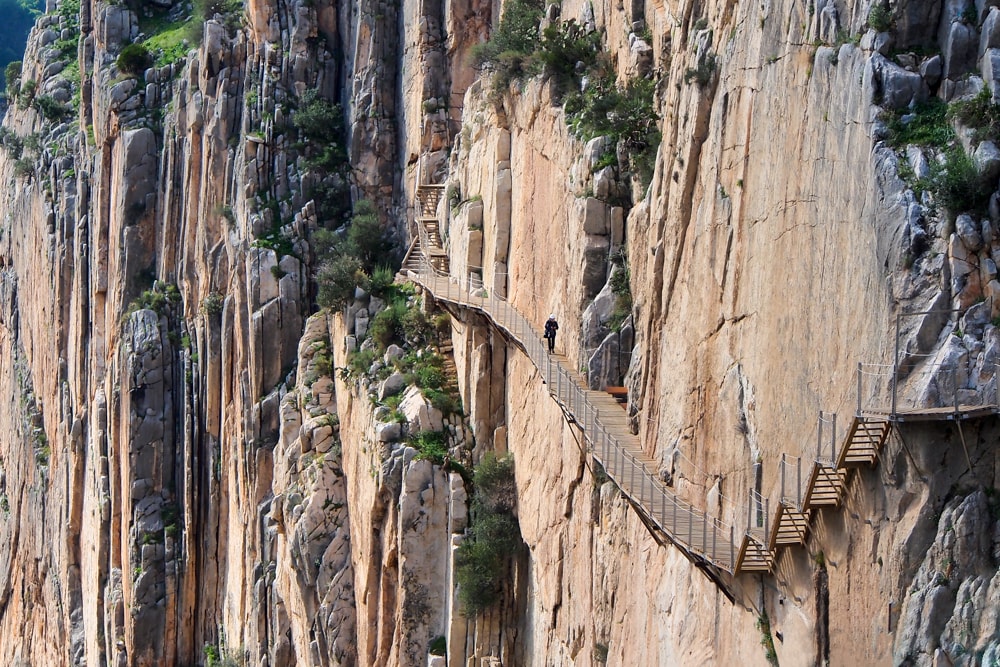 The walkway fell into disrepair and was officially closed for over a decade. After extensive restoration, it reopened in 2015. Once considered one of the world's scariest hikes following five deaths in 1999 and 2000, it is now a popular tourist attraction.
Further reading: Rick Steves Snapshot Sevilla, Granada & Southern Spain
10. West Coast Trail, Canada
Biggest danger: Steep ladder sections, storms and animal attacks
Despite a relatively low death rate compared to some of the other hikes on this list, the West Coast Trail's long, almost vertical ladder sections make it a real thrill-seeker's hiking trail. The terrain is consistently uneven.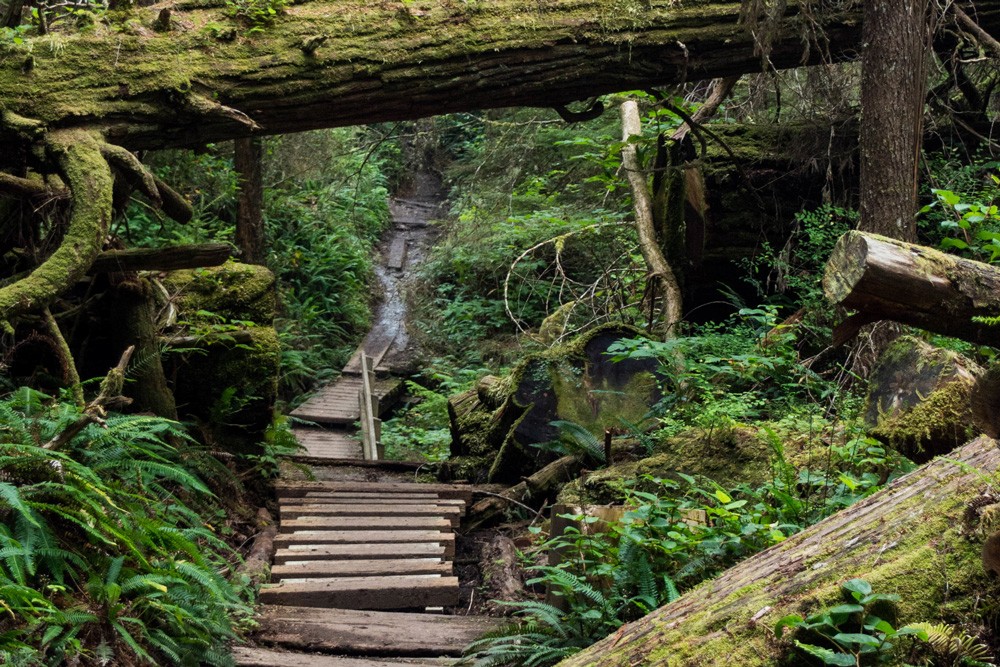 Hikers should be equipped to wade through rivers, scramble across steep slopes and be prepared for slippery conditions throughout. Storms regularly damage the trails and structures, making them even more dangerous or often impassable. Oh, and did I mention that one may encounter the odd bear or cougar en route?
Further reading: Blisters and Bliss: A Trekker's Guide to the West Coast Trail
11. Arctic Circle Trail, Greenland
Biggest danger: Wildfire, extreme weather, remote backcountry
When Peter headed to Greenland in 2019 to trek the Arctic Circle Trail, located entirely within the Arctic Circle, he would be unreachable for over a week. As such, he planned for a number of eventualities including managing extreme weather and packing enough supplies for an emergency on one of the world's most remote long-distance hiking trails. However, escaping a wildfire was not on his radar.
After a peat fire broke following a summer of unprecedented temperatures in the region, Peter was forced to evacuate from the trail. Since his evacuation, there have been multiple reports of trekkers being evacuated and more fires breaking out in the region. Sadly, wildfires such as this appear to be becoming the norm due to climate change.
Trekkers usually fly to Kangerlussuaq via Copenhagen in Denmark.
Further reading: Blisters and Bliss: A Trekker's Guide to the West Coast Trail
Drakensberg Traverse, South Africa
Biggest danger: Exposed rock scrambles, shaky chain ladders and bandits
Up until recently, the 'only' thing a hiker had to be concerned about was the terrifying fatality rate for which this hike was famous. Fifty-five people died on the route to year-end 1985 – nearly always from falls.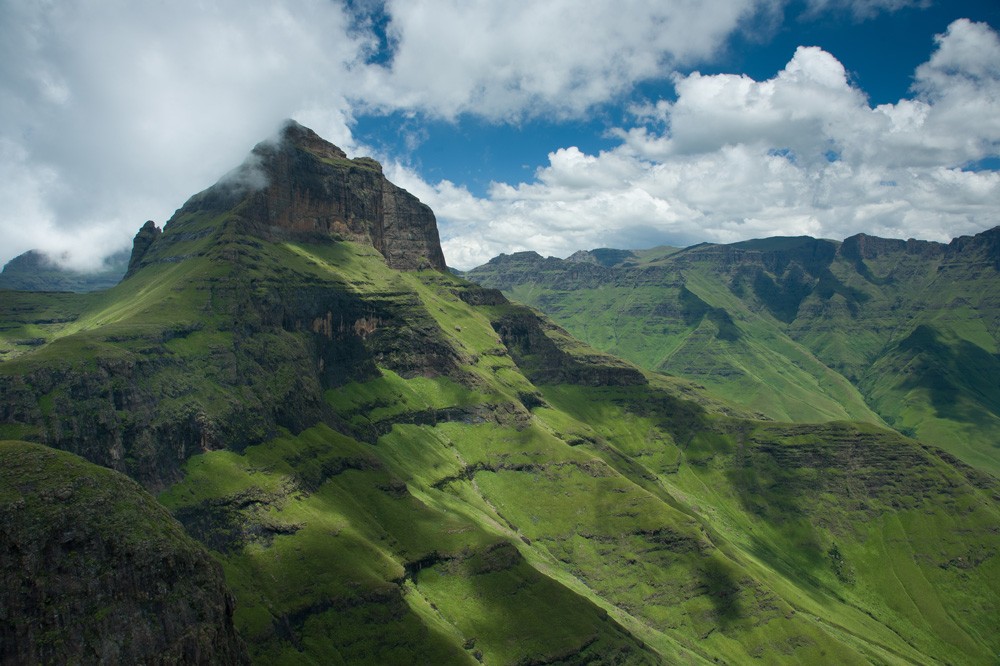 For some reason, official figures don't exist from 1985 onwards, despite deaths being reported almost every year. Because of this, the route through KwaZulu-Natal province, known as 'the garden province', is regarded as one of the world's most dangerous hikes.
To add to the dangers, in May 2016, reports surfaced of hikers being attacked and robbed by bandits wielding clubs and accompanied by fierce dogs. Judging by the comments in some of the reports, it wasn't an isolated incident.
Further reading: Walking in the Drakensberg: 75 Walks in the Khahlamba-Drakensberg Park
---
Enjoyed this post? pin it for later…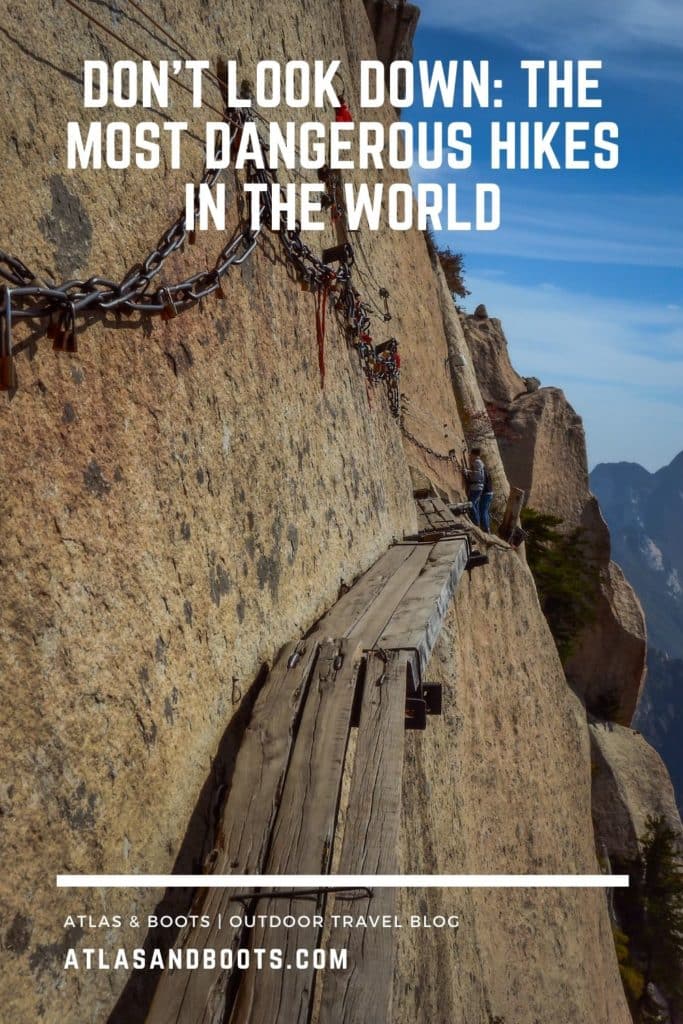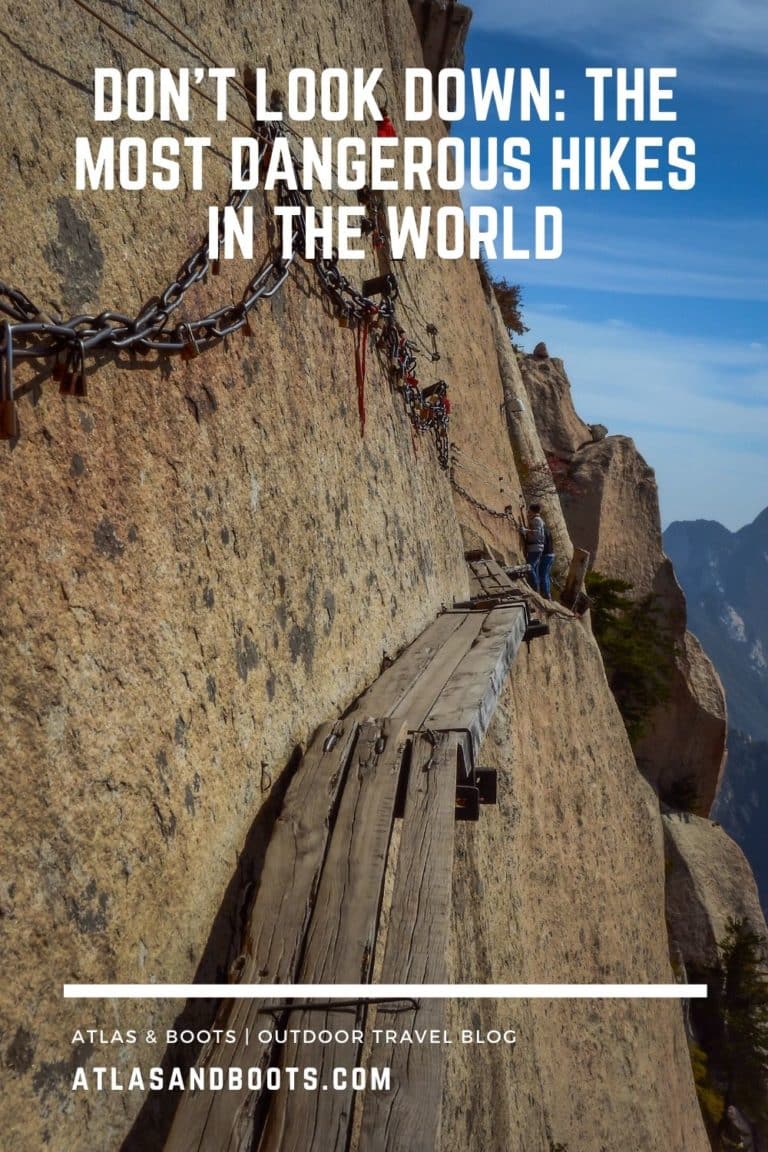 ---