We've selected our favourite things to do in Eswatini (formerly Swaziland), from tracking big game to climbing the world's second largest monolith
The tiny African nation of Eswatini took us completely by surprise. As Kia said, visiting Eswatini was never high on our bucket list, but it should have been. We spent just three days and two nights in this fascinating destination, which was never going to be enough.
Most visitors do as we do and squeeze Eswatini into a South African itinerary, usually between Kruger National Park and KwaZulu-Natal or perhaps Mozambique. However, to really do the country justice, you should consider staying for at least a week. Given the sheer variety of things to do in Eswatini, it's the least 'Africa's newest kingdom' deserves.
1. Hlane Royal National Park
Eswatini's largest protected area has a wide network of easily navigable roads making it ideal for a self-drive safari. Giraffes, zebras, hippos, elephants, white rhinos, leopards and antelopes such as impala, kudu, wildebeest and waterbuck all reside in the park. Lions occupy a separate fenced area which can only be seen on a guided game drive.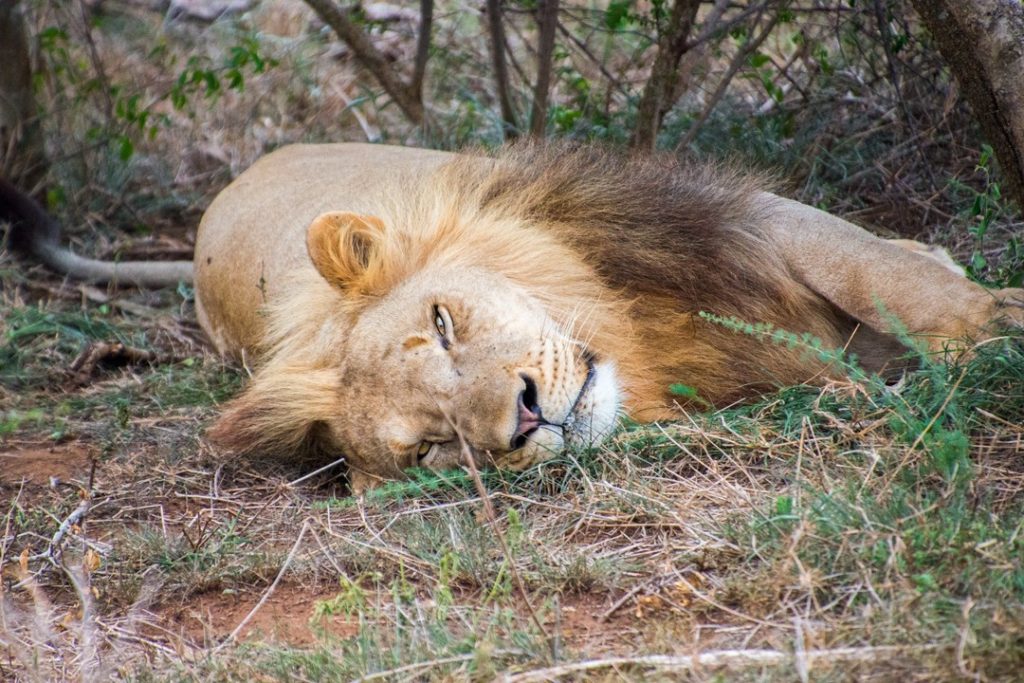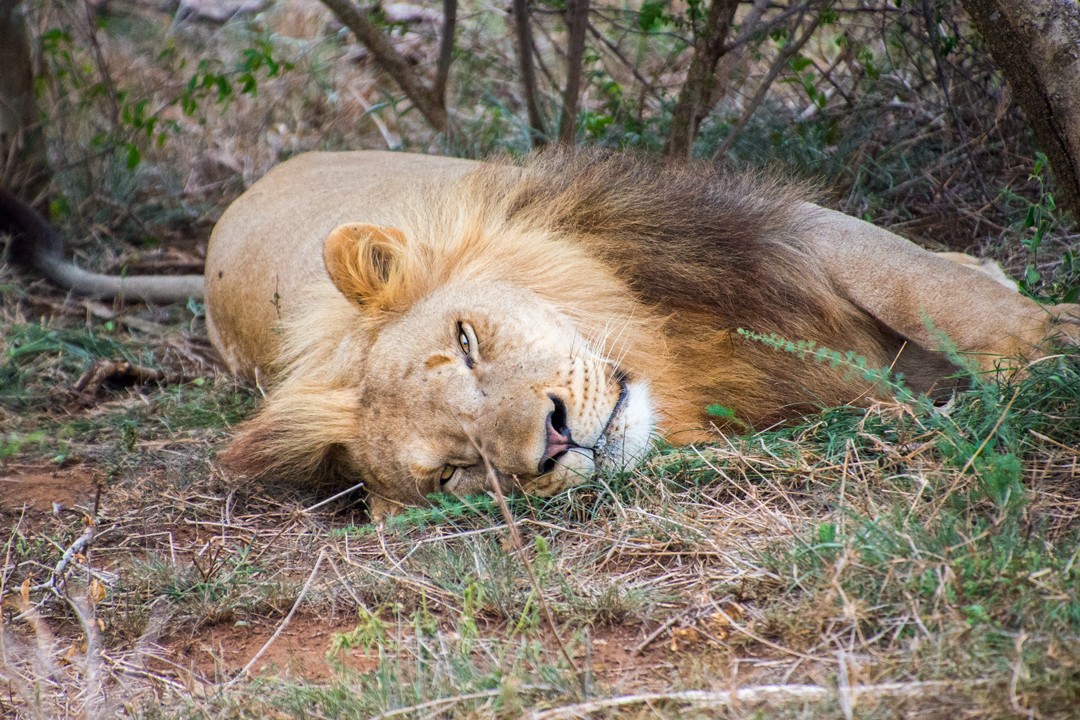 We experienced one of the best safaris of our lives at Hlane in just a short guided game drive. The fact that we saw four rhinos lazing beneath a tree with no one in sight but our guide, Manqoba, was truly special. We also saw a pride of lions, zebras, elephants, giraffes and all manner of antelope.
More information: biggameparks.org
2. Mkhaya Game Reserve
Mkhaya is known for its black and white rhino populations – one of the few places in the world where you can see both species living in close proximity. We saw both during an overnight stay which included an afternoon and a morning game drive.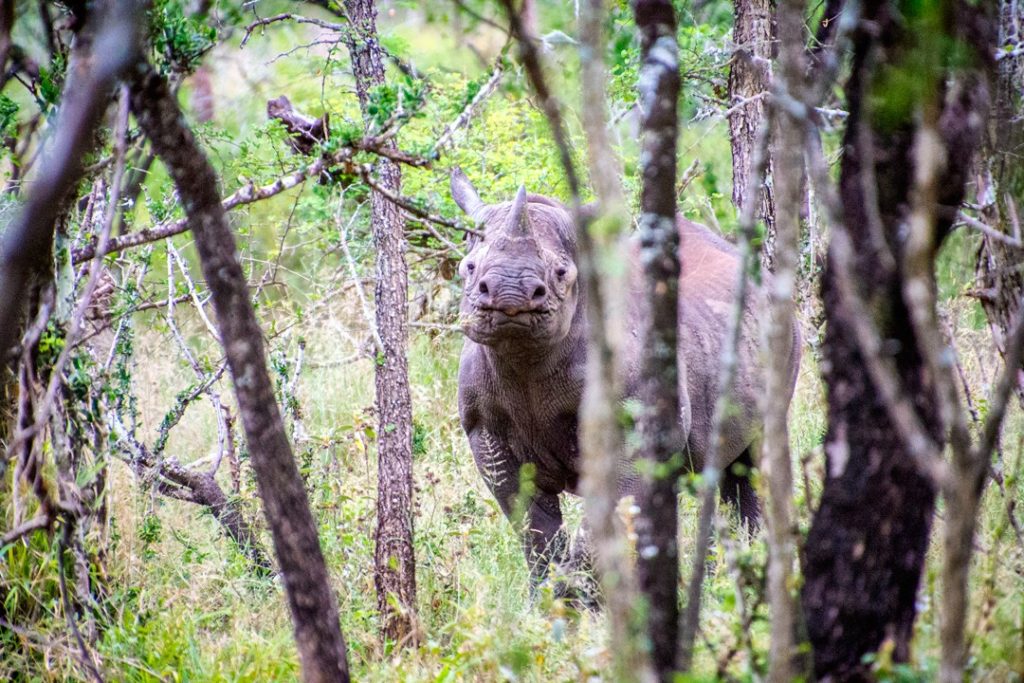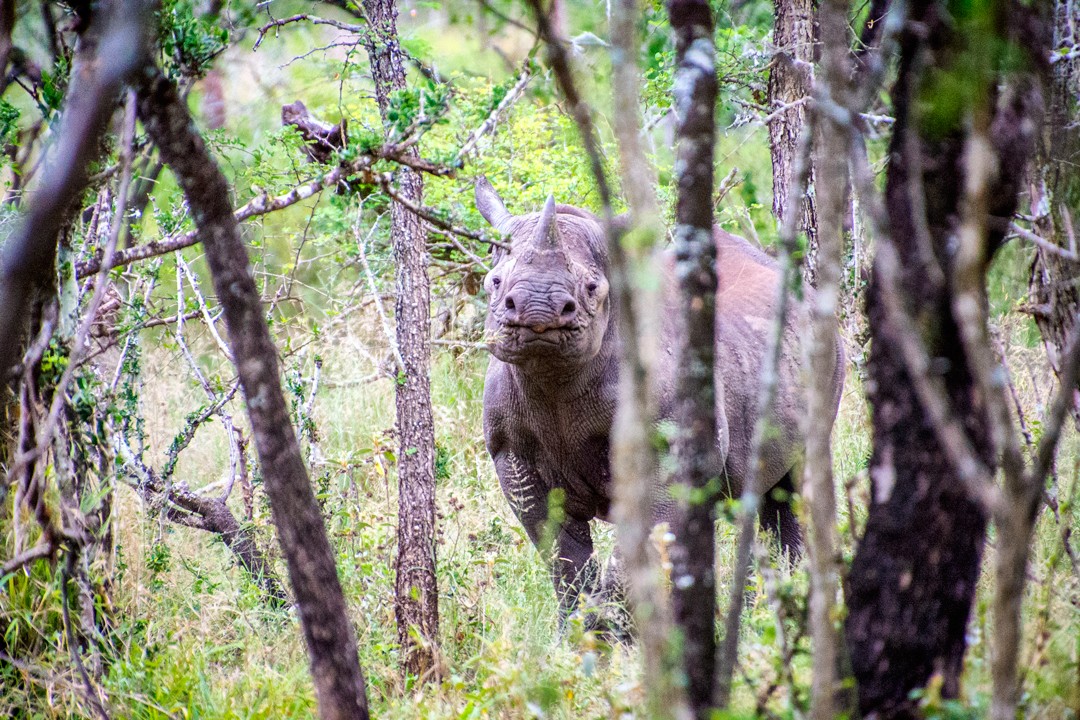 Other than rhinos it's possible to view several species of antelope, giraffes, buffaloes, hippos and crocodiles. We had animals wandering past our open-walled lodgings at the charming Stone Camp. It was an utterly delightful experience.
More information: biggameparks.org
3. Mlilwane Wildlife Sanctuary
The open and lush wooded surroundings of Mlilwane make for a very different safari experience. The absence of big games means visitors are free to explore the well-maintained network of walking trails and dirt tracks.
Game drives are available here as well as a host of outdoor activities including hiking, cycling and horse riding. Zebra, wildebeest, nyala and blesbok are all easily spotted.
The traditional 'beehive' huts and nearby restaurant overlooking a calm waterhole are the icing on the cake.
More information: biggameparks.org
4. Hiking
Practically every nature reserve in Eswatini offers hiking opportunities either guided or self-guided. The hiking section of thekingdomofeswatini.com has an extensive list of hiking activities across myriad destinations.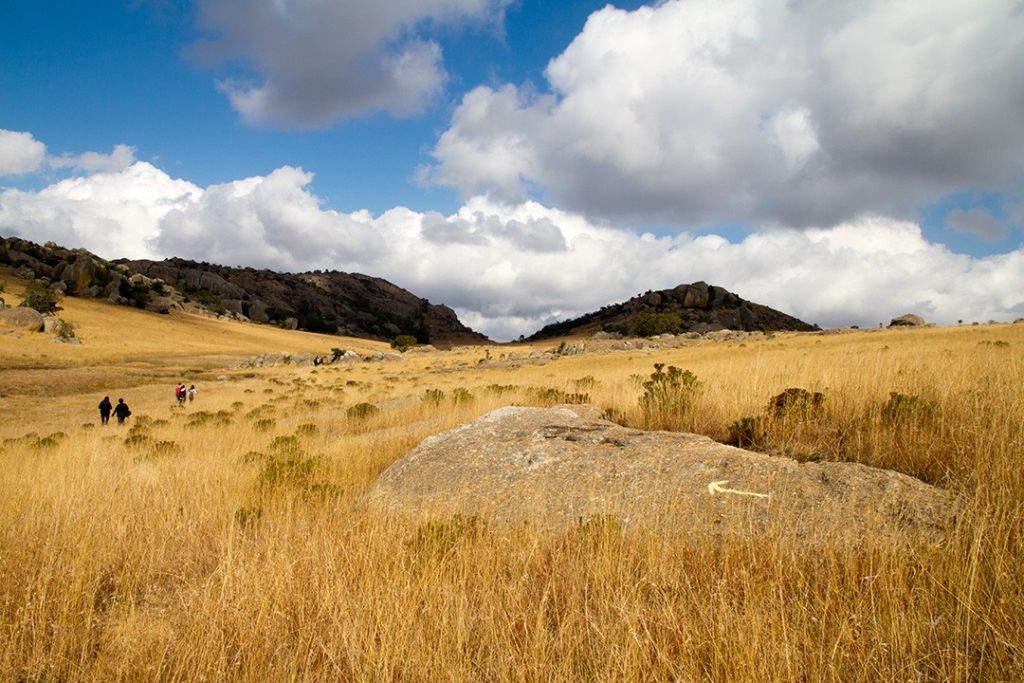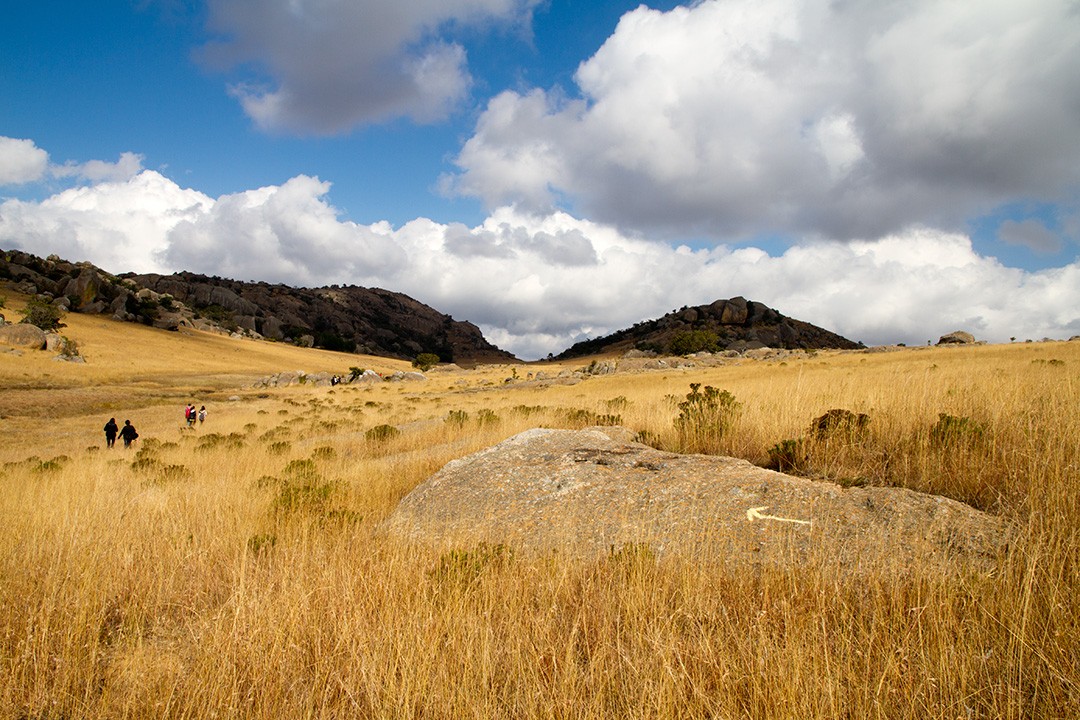 If you're interested in a specialist hiking tour, there is a range of all-inclusive tours available with a focus on the natural and cultural experiences found en route.
Eswatini-specific tours range from two days to two weeks, but there are also options that cross into South Africa. Accommodation ranges from simple tents and safari camps to hostels and lodges.
More information: dustandboots.com
5. Treetop canopy tour
Eswatini's first and only treetop canopy tour is located in the ruggedly picturesque Malolotja Nature Reserve. The Komati River cuts through a deep gorge, creating waterfalls and rapids along the way.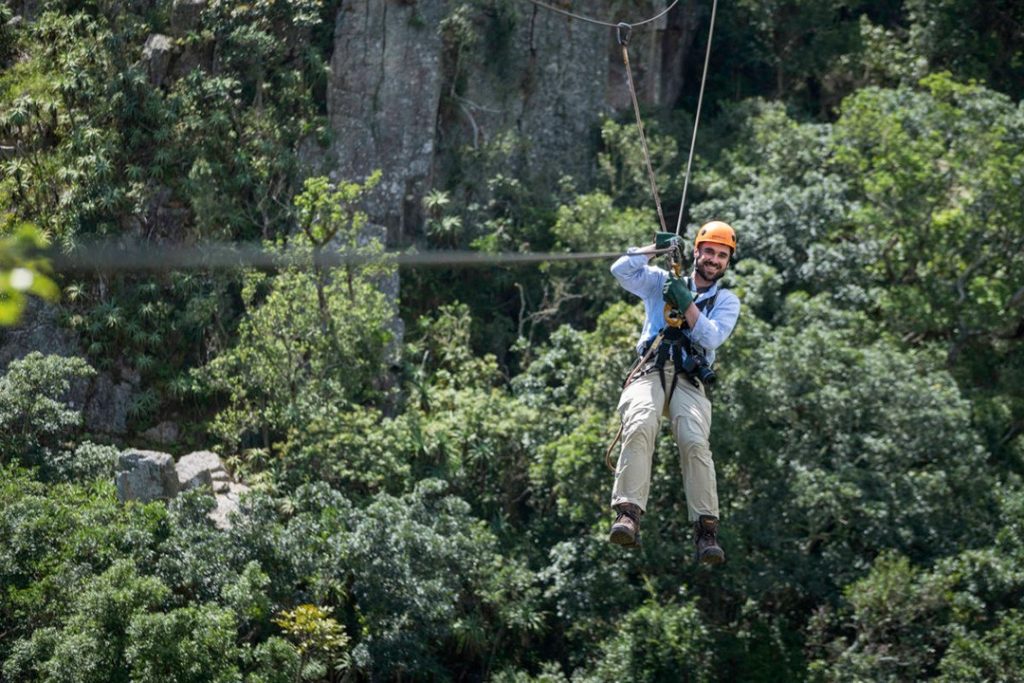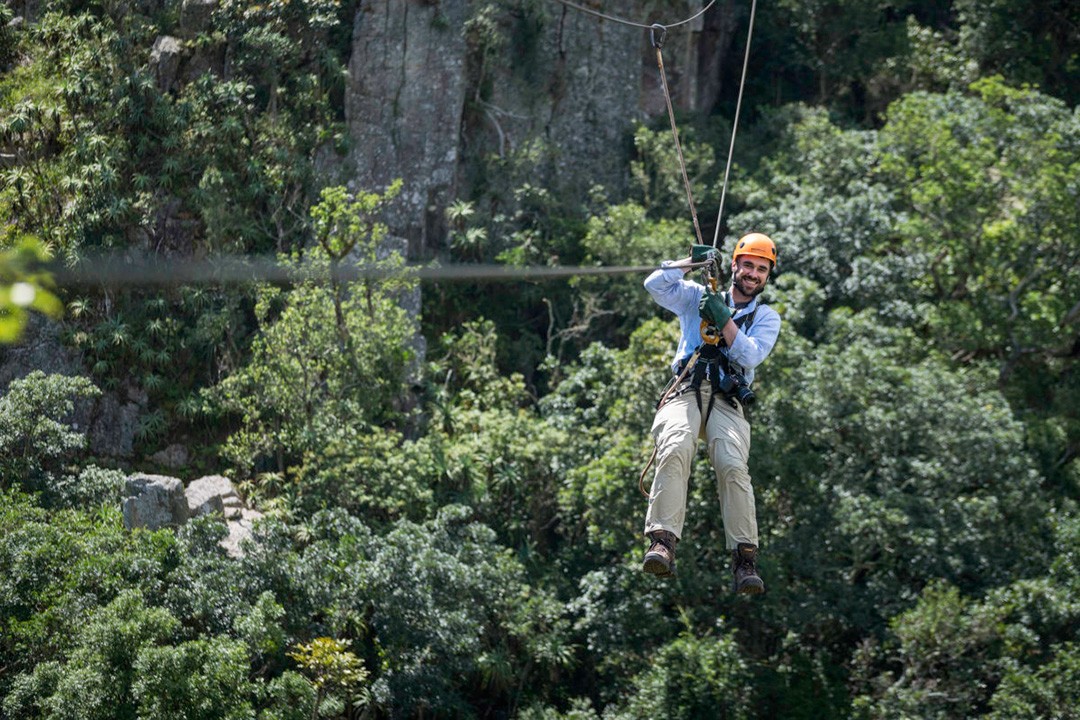 A series of ziplines (some stretching more than 300m across), elevated wooden platforms, wooden slides and a 50m-long suspension bridge skim across the forest canopy.
More information: malolotjacanopytour.com
6. Sheba's Breasts
For anyone who has read J. Rider Haggard's King Solomon's Mines, this is the chance to follow in the author's footsteps. The 1885 novel is widely considered to be the genesis of the 'lost world' literary genre.
Haggard travelled through Swaziland in the 1880s and it is thought that his classic adventure novel was part-inspired by the peaks of Sheba's Breasts near Mlilwane.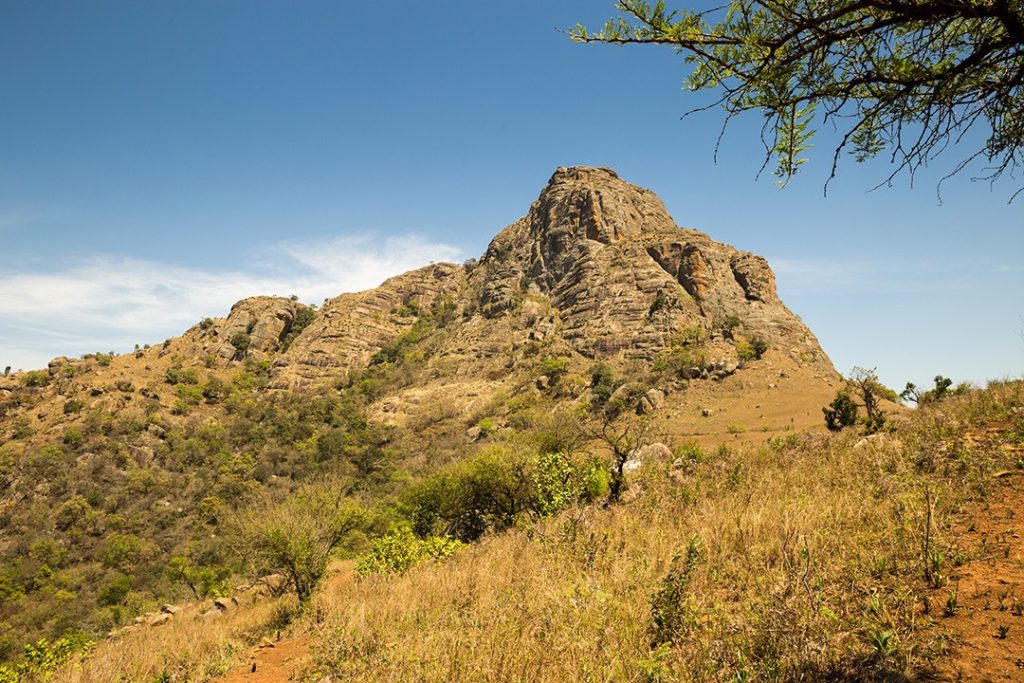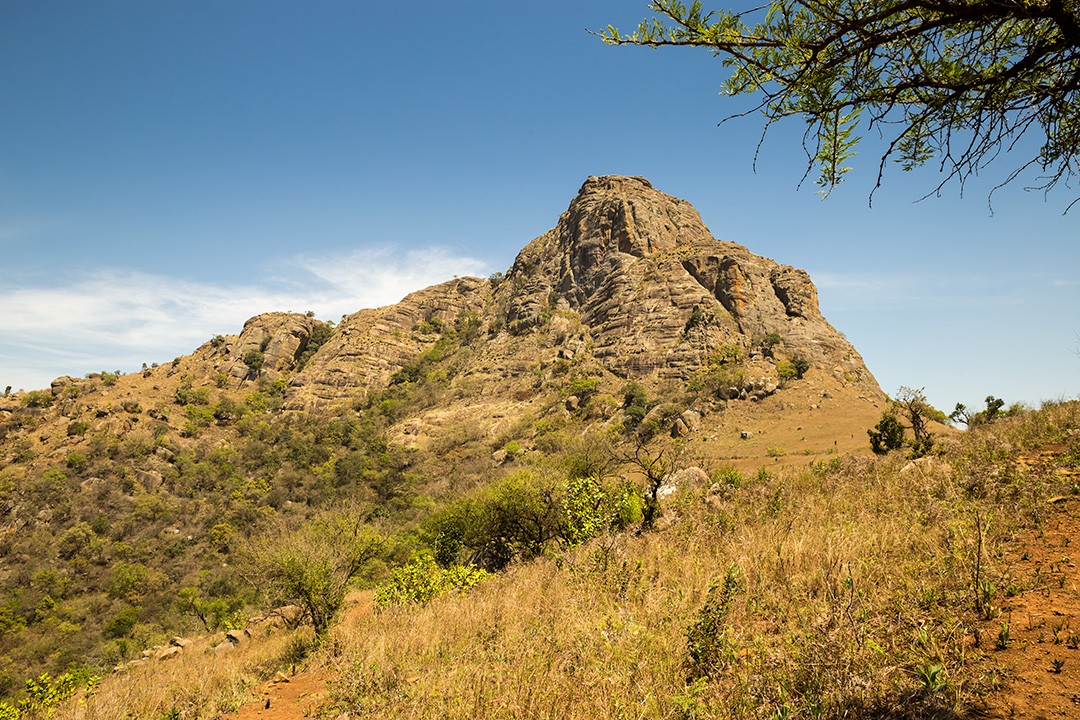 A trail to the 2,298m (7,539ft) peaks begins at Lidwala Lodge near Mlilwane Wildlife Sanctuary and can be hiked in a 2-3 hour round trip. Another popular hiking option is a 3-4 hour return hike to Execution Rock at 1,110m (3,641ft).
More information: thekingdomofeswatini.com
7. White water rafting
White water rafting in Eswatini as a tourist activity was launched in 1991 and is still run by the same company along largely the same section of the Great Usutu River (Lusutfu River). More recently, rafting routes along the Komati River have also been introduced.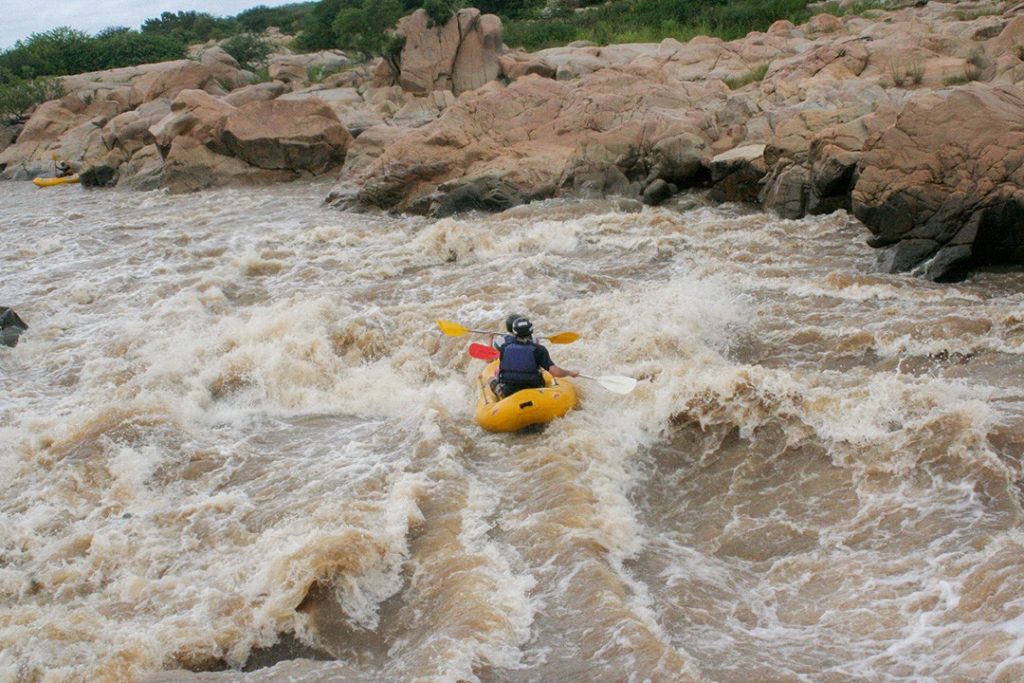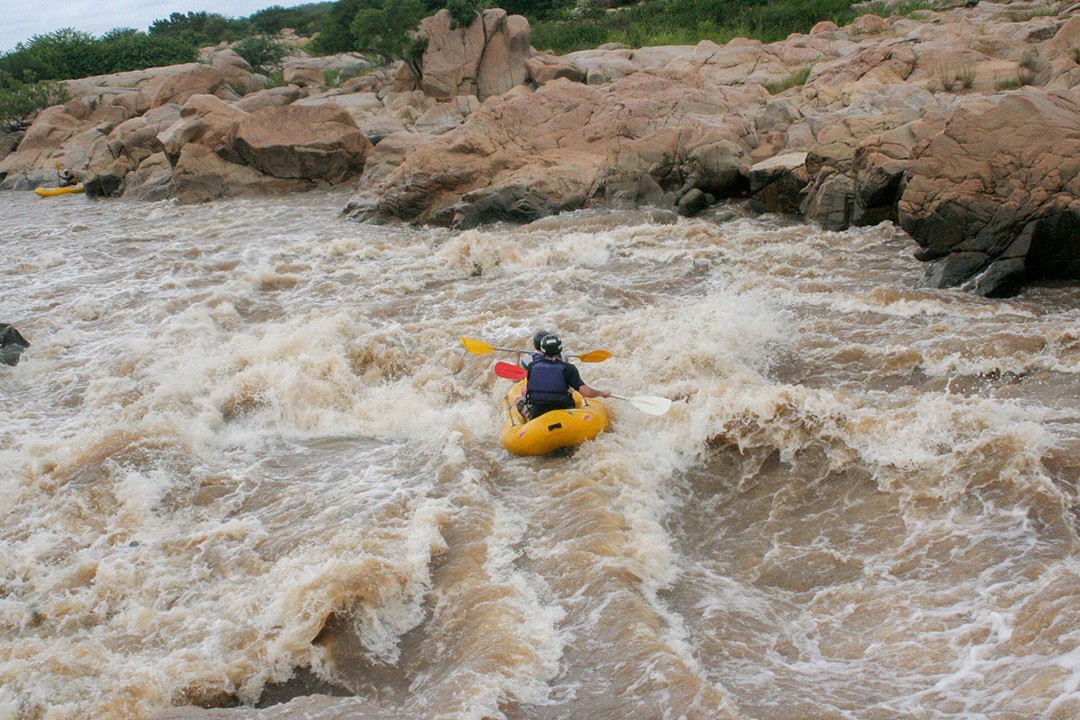 The Grade III (medium difficulty) rafting routes follow the waters through the steep gorges and sloping banks of rural Eswatini. Between the rapids there's opportunity to observe the imposing rock formations, riverbank community life and various wildlife as you float by. There are half- and full-day trips available.
More information: swazitrails.co.sz
8. Cycling and mountain biking
Many of Eswatini's nature reserves offer cycling as a viable way of exploring the landscape as well as viewing the wildlife. Mlilwane, Mhlambanyatsi, Hawane, Hlane, Malolotja, Mbuluzi and Shewula all have an excellent network of navigable trails as well as bikes available to rent.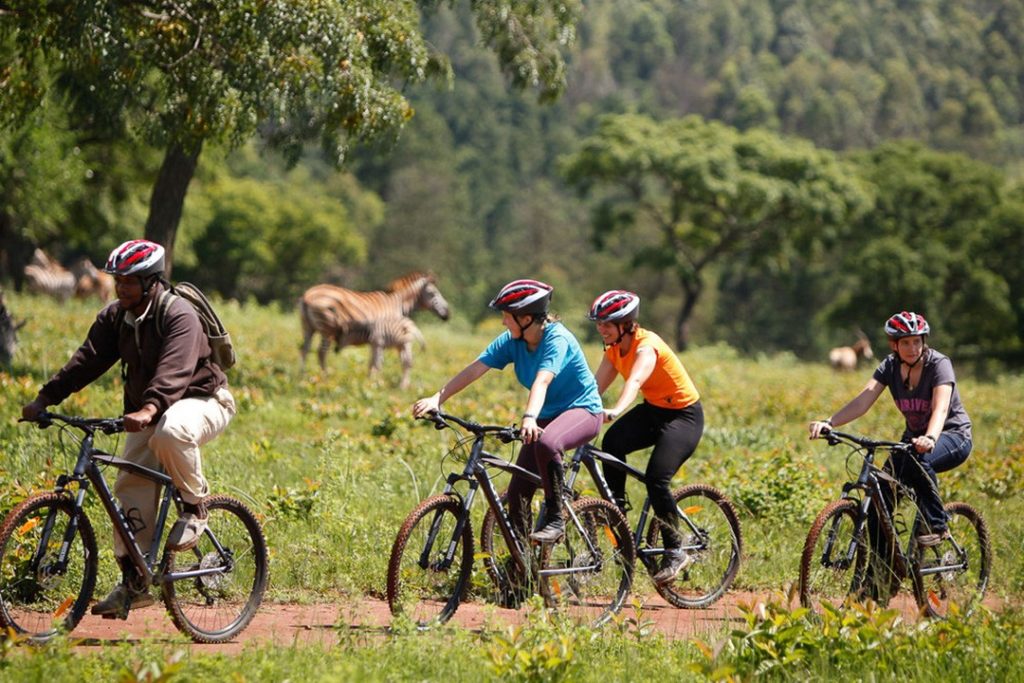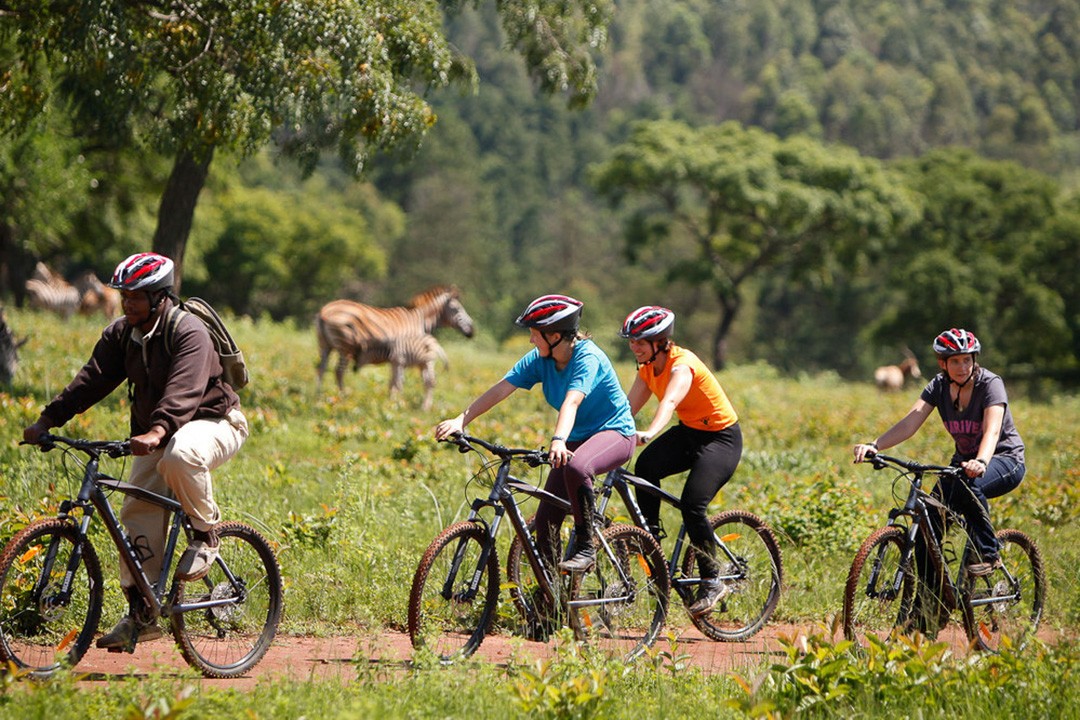 More information: thekingdomofeswatini.com
9. Horse riding
Horse riding in Eswatini is a popular alternative to cycling and hiking the trails throughout several of the country's parks and reserves. There are plenty of options available from two-hour horseback excursions to multi-day trips riding between lodgings.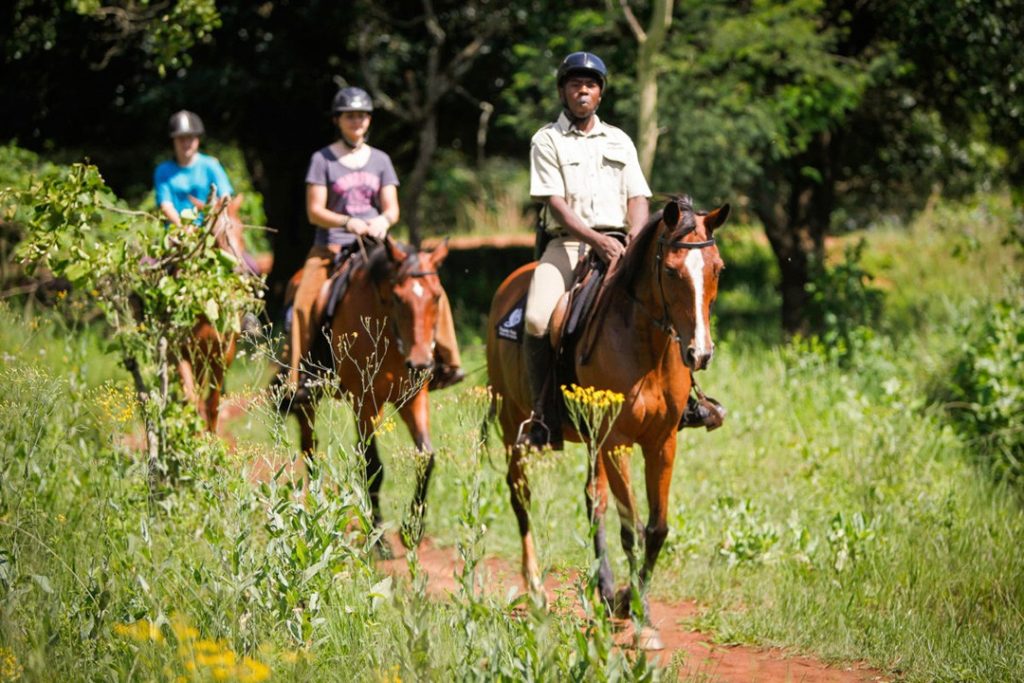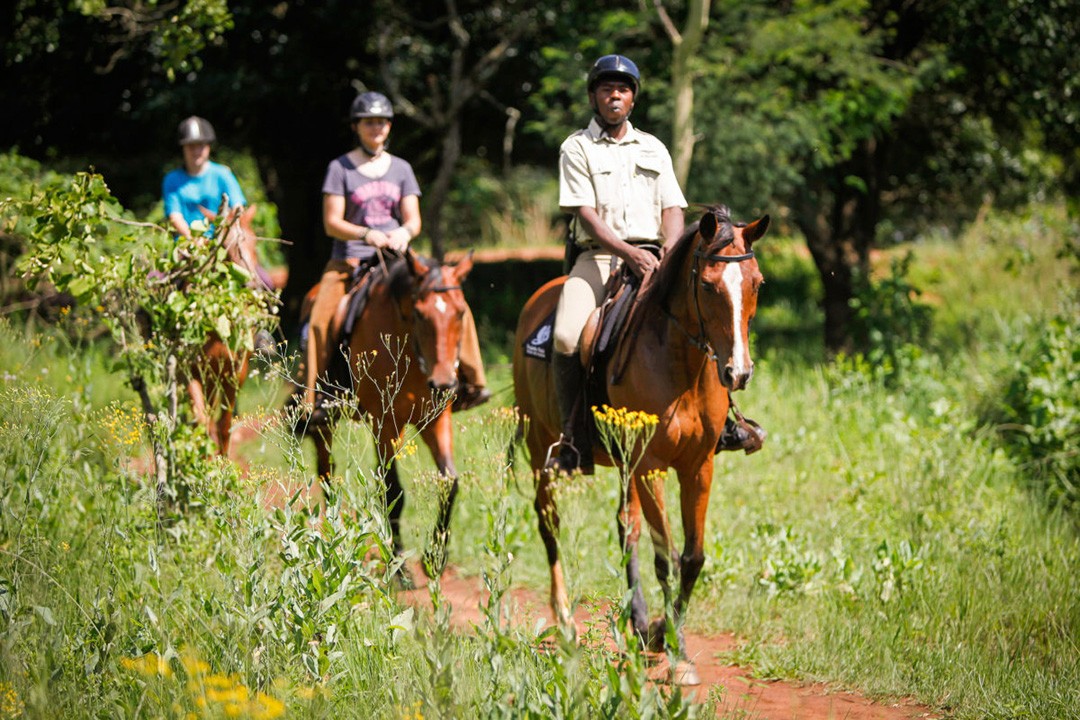 The following stables are popular choices and boast good facilities while catering to all levels of ability: Chubeka Trails (Mlilwane), Hoofbeat Safaris (Ezulwini Valley), Foresters Arms Hotel (Mhlambanyatsi) and Nyanza Stables (Hawane Resort).
More information: thekingdomofeswatini.com
10. Caving
The only known major granite cave system in southern Africa is ripe for adventure. For those interested in literally getting beneath the surface of Eswatini, there are twice-daily trips: one in the morning and another in the evening, ideal for making use of the day for sightseeing. Both last around 4-5 hours.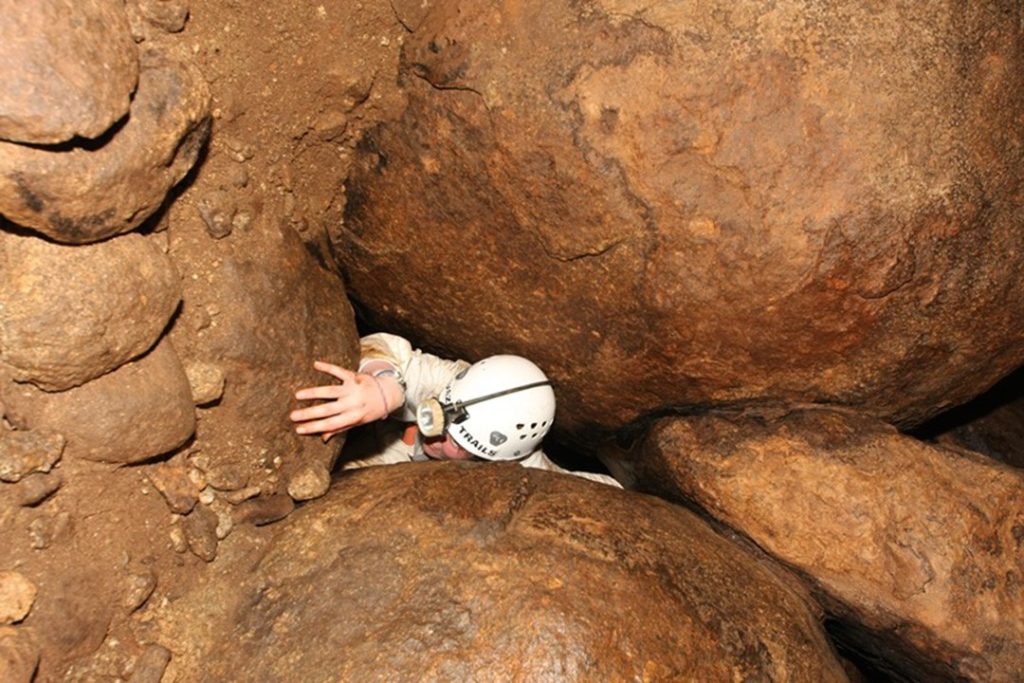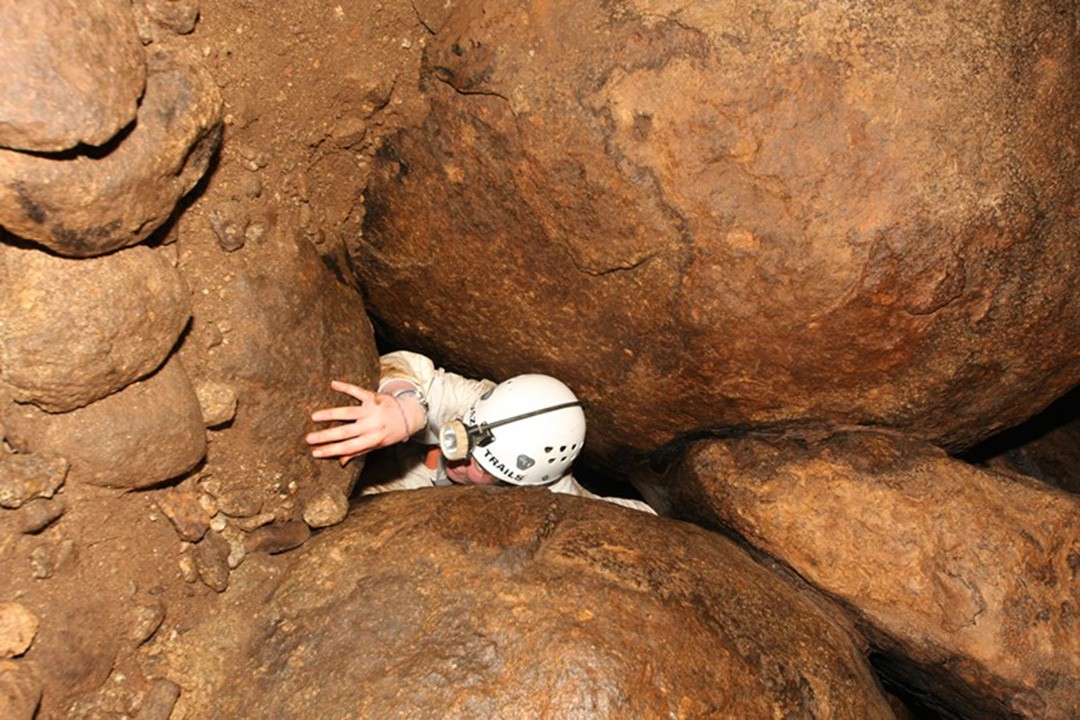 Located up to 200m below ground, the system was formed by the Kophola River that flows underground between Msunduza and the Kophola Mountains. The route works its way along an 800m course of subterranean passages. Expect to get wet and muddy!
More information: swazitrails.co.sz
11. Festivals
The Umhlanga or reed dance festival is held annually and is Eswatini's best-known cultural event. The festival involves tens of thousands of women from across the country. It takes place in late August or early September. Visitors are only allowed to take photographs on days six and seven of the festival.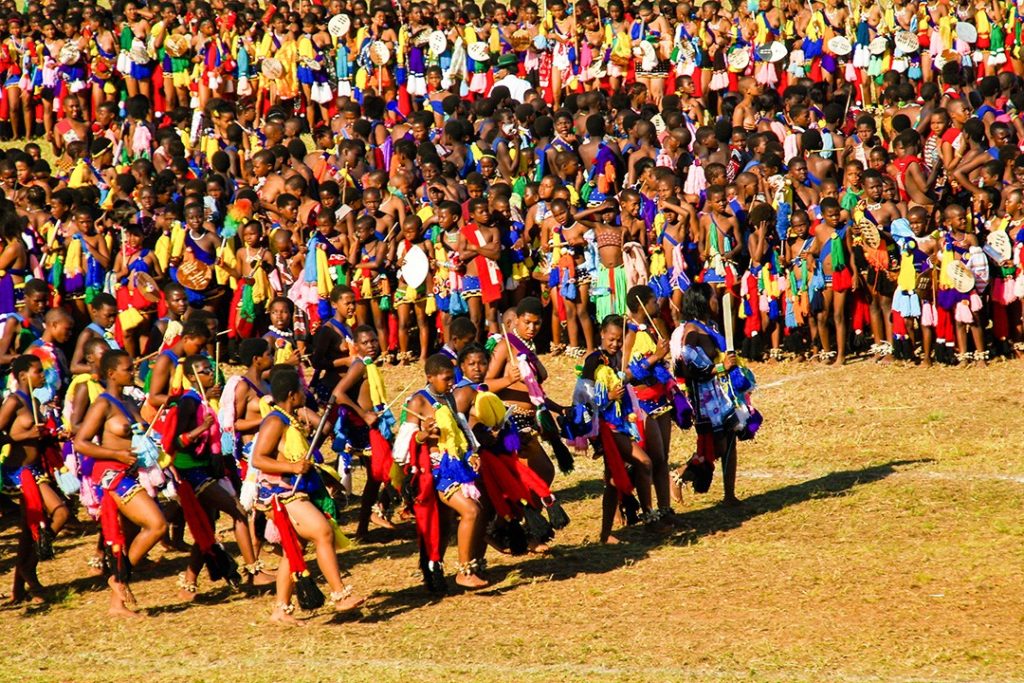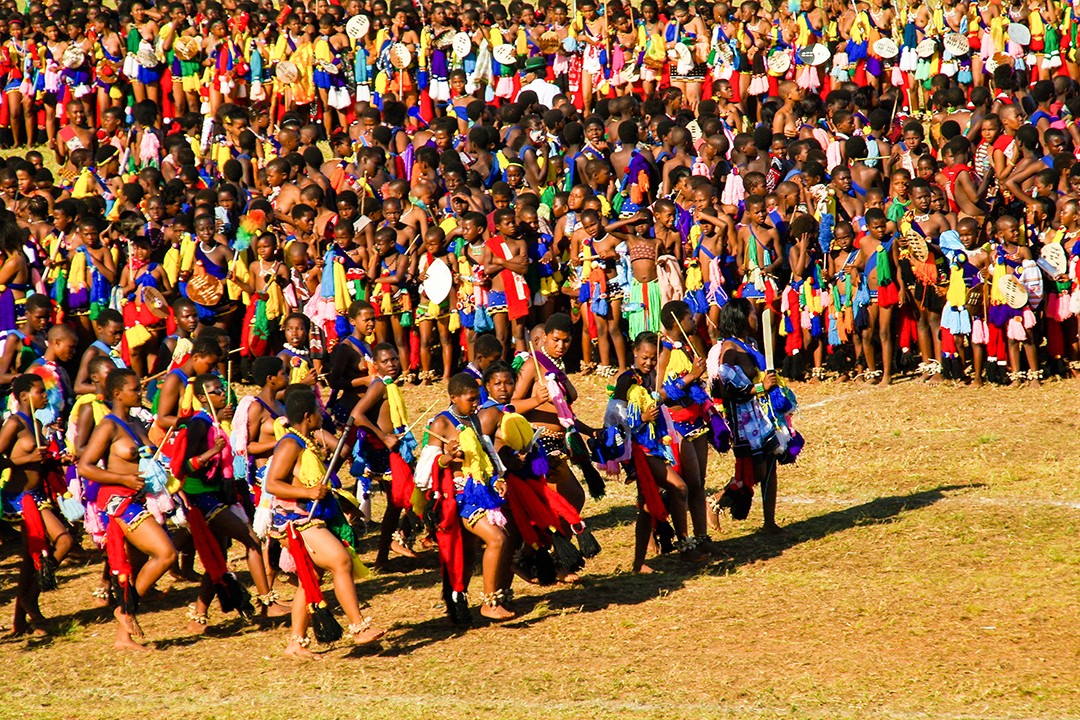 Other festivals include the Incwala or 'first fruits festival', the MTN Bushfire Festival which features an international line-up of live music, theatre, poetry, film, circus, dance and visual arts, and the Marula festival which celebrates the harvest of the marula fruit.
More information: thekingdomofeswatini.com
12. Sibebe Rock
Sibebe Rock, just north of Mbabane, is the world's second largest monolith (single piece of rock) behind Australia's Uluru. Hulking over the surrounding countryside, it is also the world's largest granite dome rock.
The 1,488m (4,881ft) three-billion-year-old volcanic slab is at its best shortly after it rains as the wet rock glistens and glints silver while streams of running water pour over the rock face.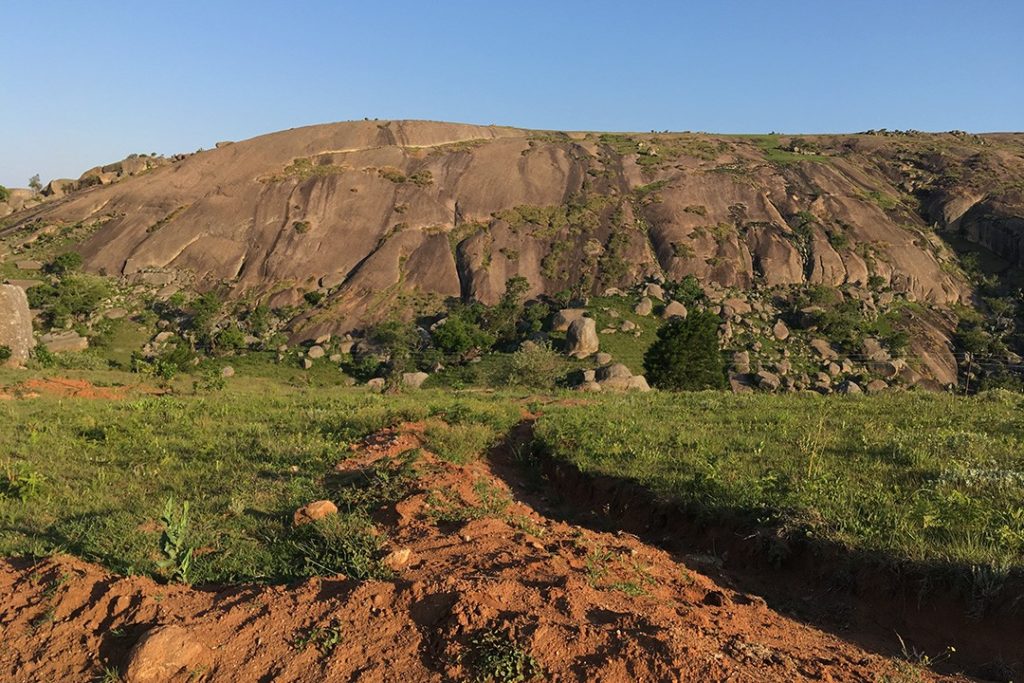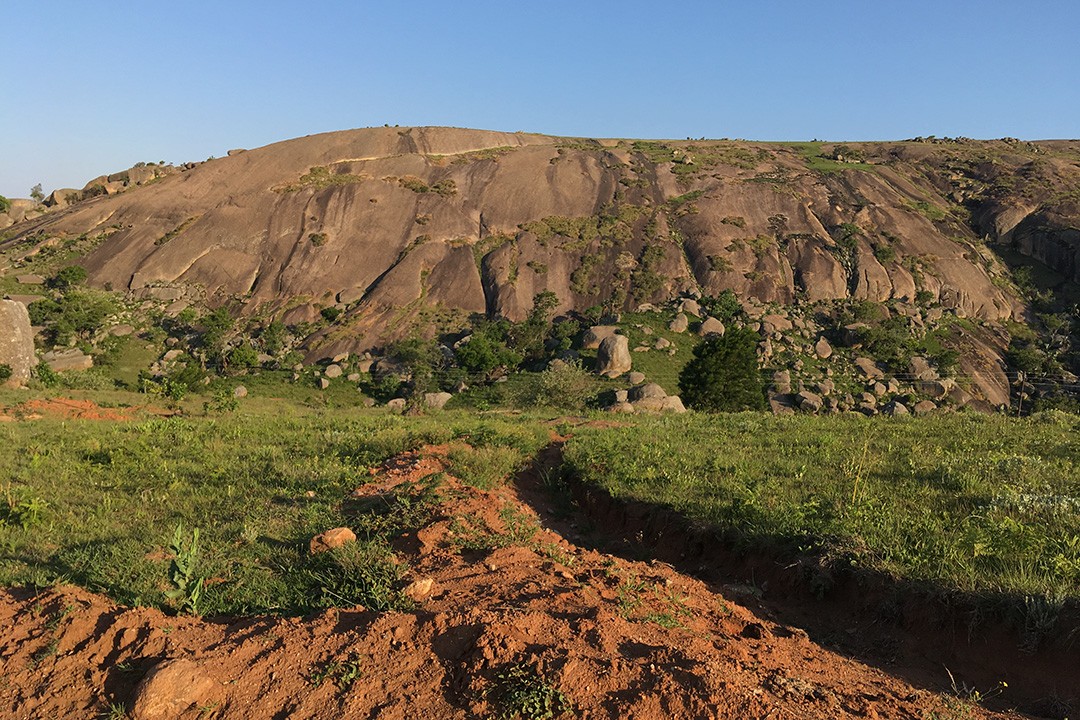 Unlike Uluru – which holds deep spiritual and cultural significance to the indigenous people and should not be climbed – summiting Sibebe Rock is possible. Community guides operate hikes which can be arranged at nearby lodgings.
At the summit are sculpted boulders, granite slopes and secluded forest clefts with trails leading to caves and waterfalls. Orchids and other wild flowers blanket the grasslands from October to December.
More information: thekingdomofeswatini.com
13. Ngwenya Mine
The Ngwenya Mine located within the Malolotja Nature Reserve is considered to be the world's oldest mine. Its iron ore deposits constitute one of the oldest geological formations in the world, dated by archaeologists to at least 43,000 years old.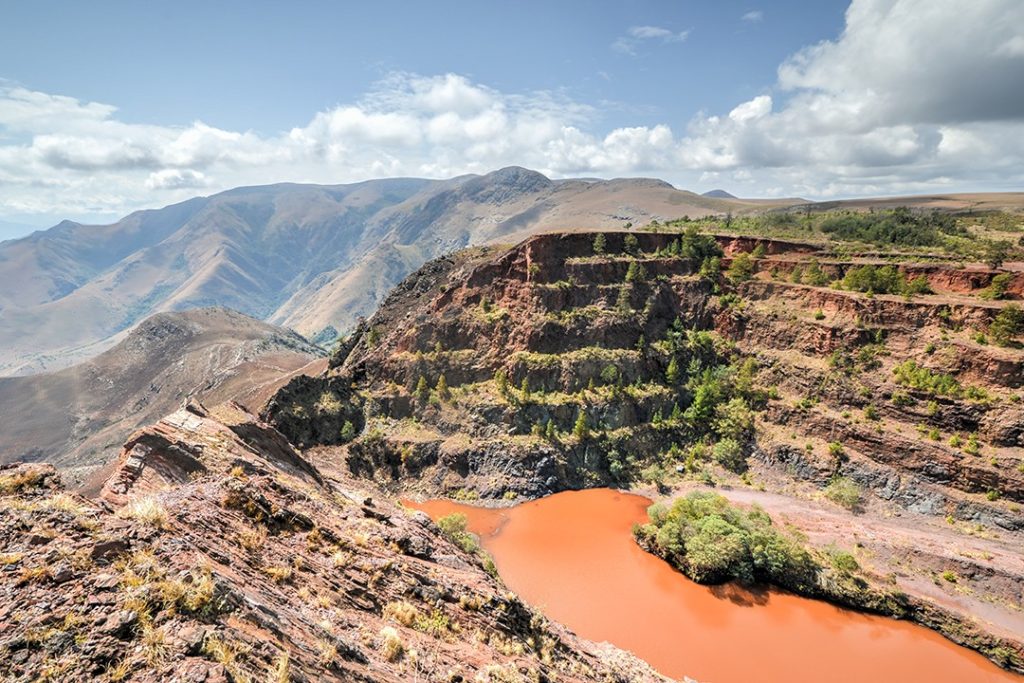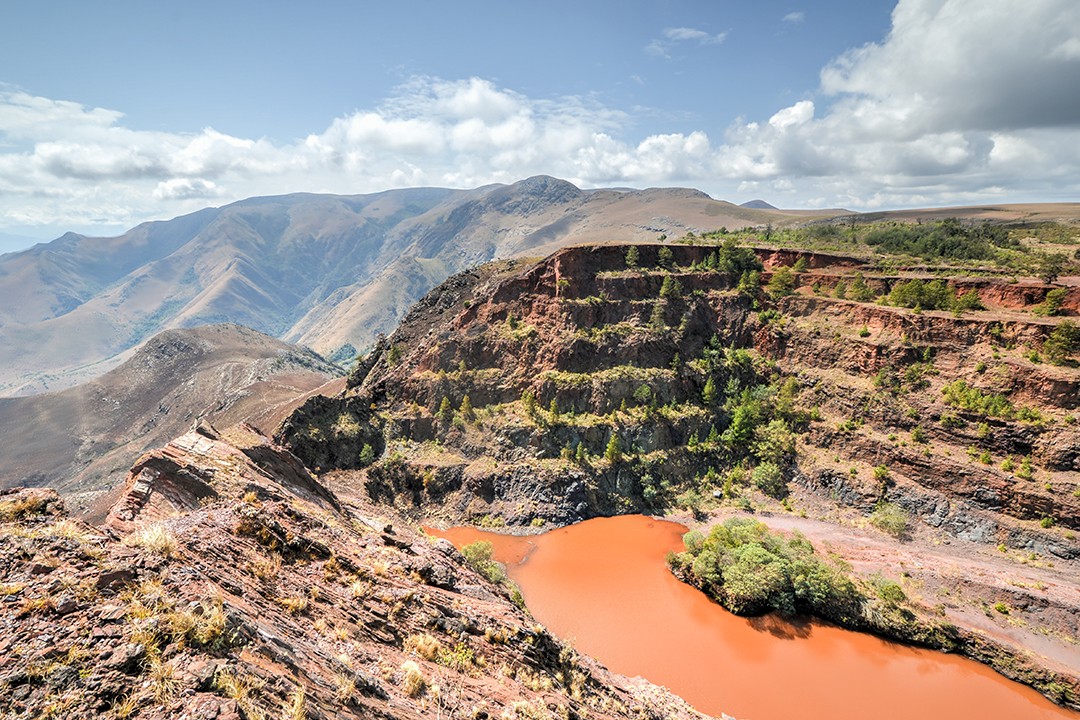 You can visit the mine on a guided tour organised at the nearby visitor centre.
More information: thekingdomofeswatini.com
14. Lubombo Mountains
Along the border with Mozambique is a string of dramatic and rugged volcanic hills known as the Lubombos (or Lebombo Mountains outside of Eswatini). The 600m (1,968ft) hills in Eswatini represent just a small section of the 800km-long range that stretch as far north as Kruger in South Africa.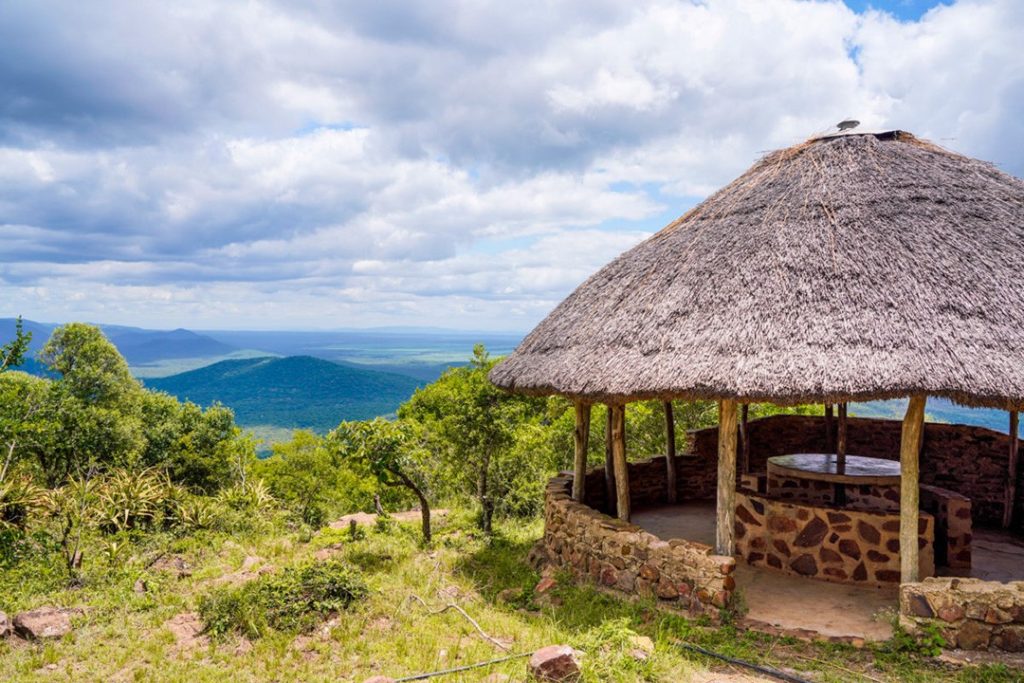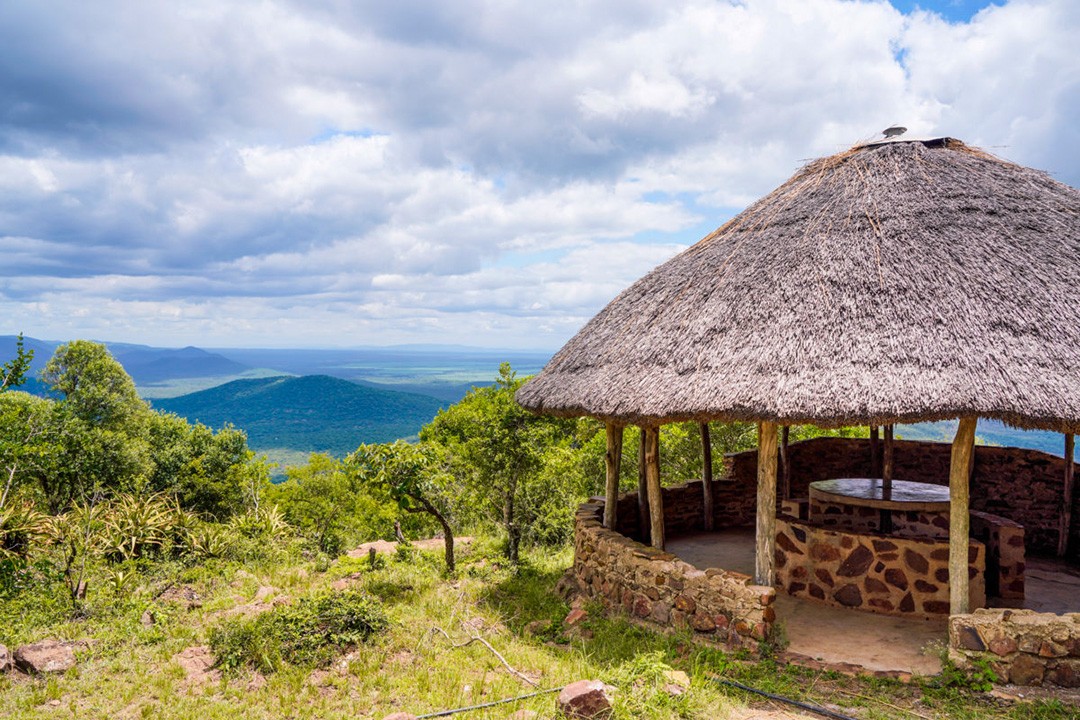 The region is home to the new initiative known as the Lubombo Eco Trails, a network of hiking, cycling and 4WD tracks linking a number of community-based enterprises such as eco lodges and cultural attractions.
The centrepiece of the collective is the Shewula Mountain Camp and Nature Reserve, the first community eco-tourism project in Eswatini. The simple but marvellous camp enjoys a stunning vantage point with jaw-dropping views across this remote region of Africa.
More information: shewulacamp.org
Things to do in Eswatini: the essentials
What: Things to do in Eswatini (Swaziland).
Where: We spent our first night at Stone Camp in Mkhaya Game Reserve, a collection of comfortable open-walled stone dwellings offering close encounters with nearby wildlife. We had antelope wandering right outside our cosy rondavel. The thatch-roofed stone structure had open walls, perfect for watching wildlife from our bedside.
Our second night was spent at Mlilwane Wildlife Sanctuary which had equally charming lodgings including large 'beehive' structures constructed with natural materials. There, we found a warthog with two little babies lazing on the lawn outside.
You can book the above at Big Game Parks, via email at reservations@biggameparks.org or phone +268 2528 3943/4 or +268 7677 6772.
There are dozens of other accommodation options on the official Eswatini Tourism website.
When: The best time to visit Eswatini is the dry winter months of May-Sep when low vegetation and dwindling water sources make game especially easy to spot.
Oct-Mar are hot and wet, but don't let that put you off. The scenery is lush and green, allowing for haze-free photos, and given Eswatini's tiny size, game is rarely too hard to spot.
How: We hired an Avis car in Durban, South Africa, and visited Eswatini on a three-day self-drive, stopping at Mkhaya, Hlane and Mlilwane before re-entering South Africa en route to Johannesburg. Note that you must obtain a letter from your car company permitting you to enter Eswatini (at an additional cost of around 550 ZAR / 40 USD).
The driving in Eswatini isn't difficult bar a stretch between Mkhaya and Hlane where dozens of potholes severely slowed our progress. It was just about navigable in our 2WD, but really should be tackled by 4WD.
We flew to South Africa with South African Airways. Book flights via Skyscanner for the best prices.
---
Enjoyed this post? pin it for later…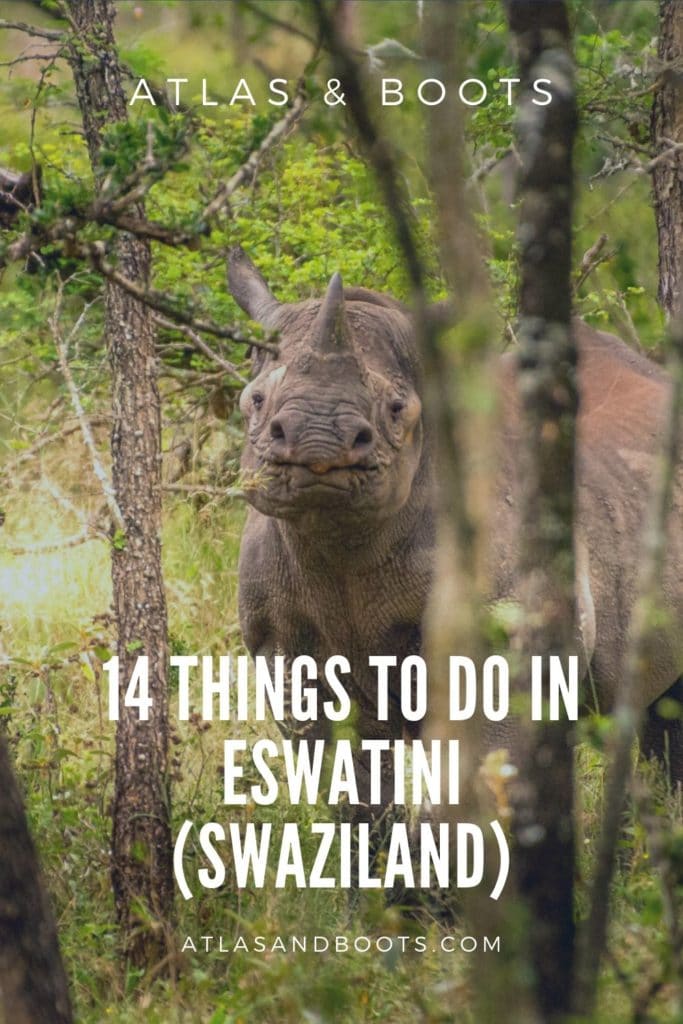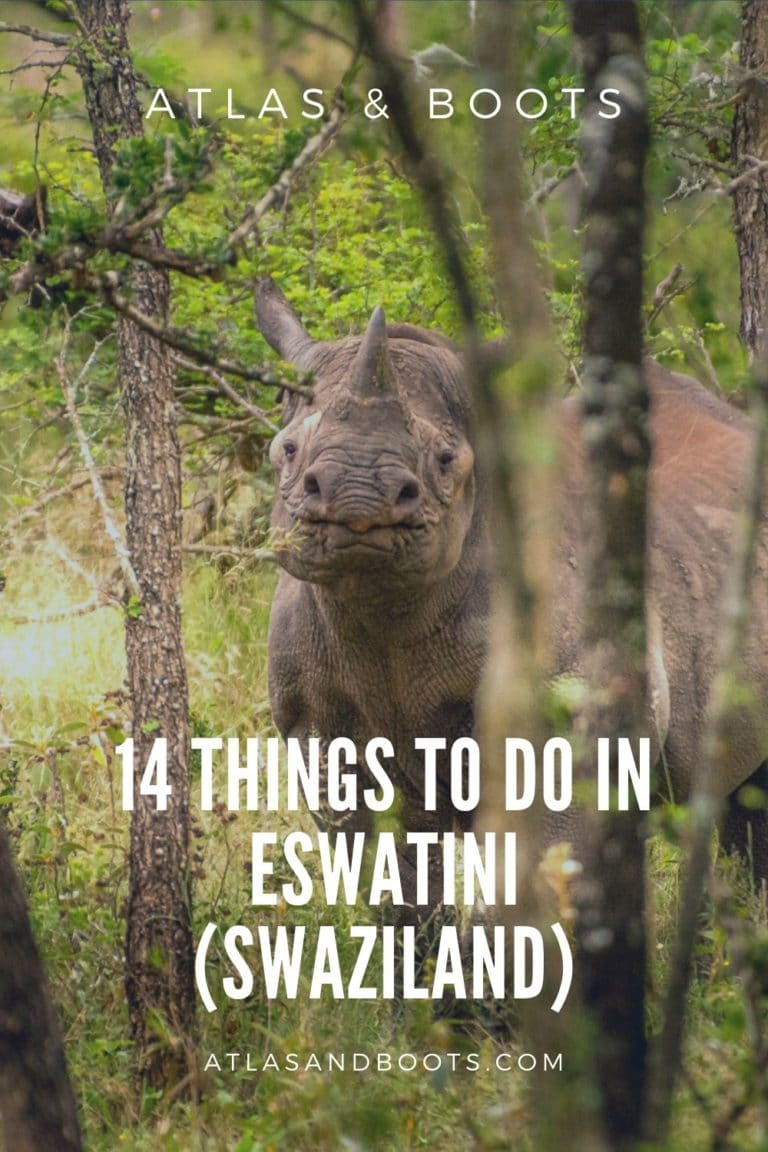 ---
Lonely Planet South Africa, Lesotho & Swaziland covers all of the above things to do Eswatini, ideal for those who want to both explore the top sights and take the road less travelled.
Lead image: Atlas & Boots