Visiting Eswatini was never high on my bucket list. How utterly foolish of me
I'm not going to lie: visiting Eswatini (formerly Swaziland) was a box-ticking exercise. Landlocked between South Africa and Mozambique, this dot on the map offered an opportunity for Peter to tick off another country in his quest to qualify for the Century Club.

I was less enthused. We had only 11 days to see South Africa and trying to squeeze in Lesotho and Eswatini seemed like a bit of a stretch. Peter insisted it could be done and so I begrudgingly said yes.

As it turns out, visiting Eswatini was one of the best travel experiences I've had. Here's why it punches well above its weight.

Best chance to see rhinos in Africa

I was sad to leave nearby Namibia without seeing a rhino. It was at the top of my bucket list and after 17 amazing days on safari, it was bittersweet to leave the country with my hopes unfulfilled.

Cue Eswatini. Over the course of our three-day visit, we saw 13(!) rhinos including two of the elusive black variety. In fact, within five minutes of arriving at our first meeting point, we saw two rhinos loitering nearby. Admittedly, this was a bit of a cheat because the rhinos were orphaned and hand-reared, but the others were indeed wild.

Eswatini prides itself on its rhino conservation work. The country has lost just three in the last 24 years compared with two to three a day in South Africa.

Lonely Planet says Eswatini offers some of the best rhino encounters on the entire continent. It certainly didn't disappoint. In fact, seeing a mother and baby rhino together was one of our most magical wildlife experiences ever.

Bedside wildlife

We split our stay between three Big Game Parks: Mkhaya, Hlane and Mlilwane with overnight stays at the first and last.

At Mkhaya, we had antelope wandering right outside our cosy rondavel. The thatch-roofed stone structure had open walls, perfect for watching wildlife from our bedside.

Atlas & BOots
Mlilwane on the western side of the country had equally charming lodgings including large 'beehive' structures constructed with natural materials. There, we found a warthog with two little babies lazing on the lawn outside.

Atlas & BOots
A sense of optimism

In April 2018, King Mswati III announced that his country would henceforth be known as the Kingdom of Eswatini to mark 50 years of independence from British rule.

Some say that this is a ploy to distract from the country's problems – two-thirds of its people live below the poverty line and it has the world's highest prevalence rate for HIV/Aids – but many welcome the chance to shrug off the country's legacy of colonial rule and start anew.

It would be wrong to comment on the nation's mood after just three days in the country. What we can say anecdotally is that there seems to be a strong sense of optimism and belief that things are going to get better. Tourism is a key component of improving Eswatini's economy and we felt nothing but welcome in 'Africa's newest kingdom'.

A sense of fun

If you want to make a Brit uncomfortable, force them to choose between audience participation and refusal that verges on rudeness. I acquiesced and chose the former, which is how I found myself kicking my legs high into the air to a drumbeat next to a fire at Mkhaya.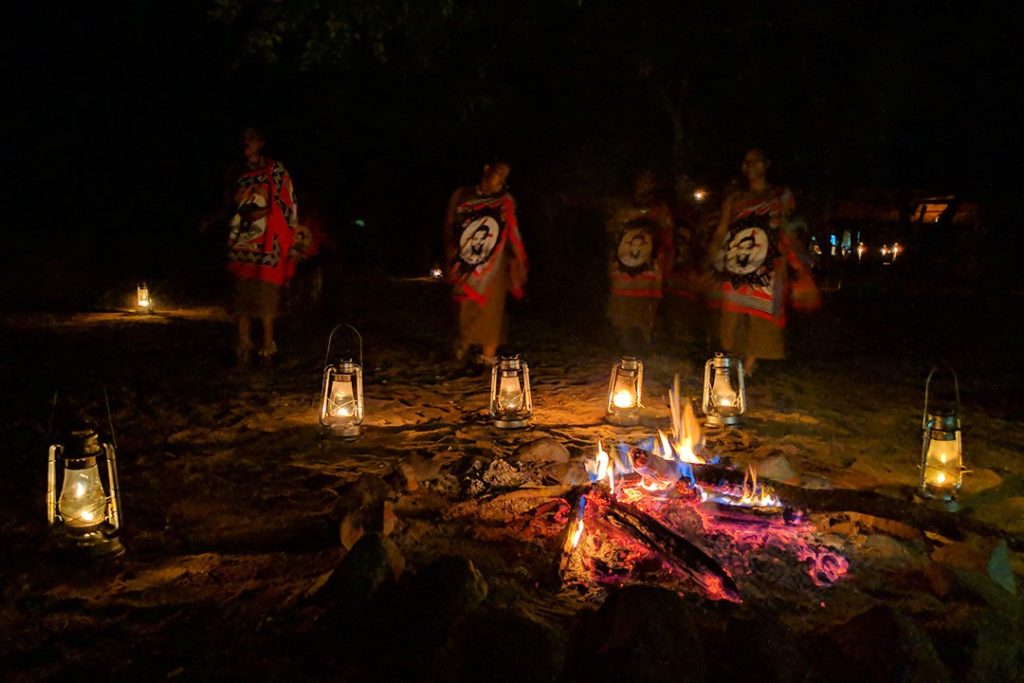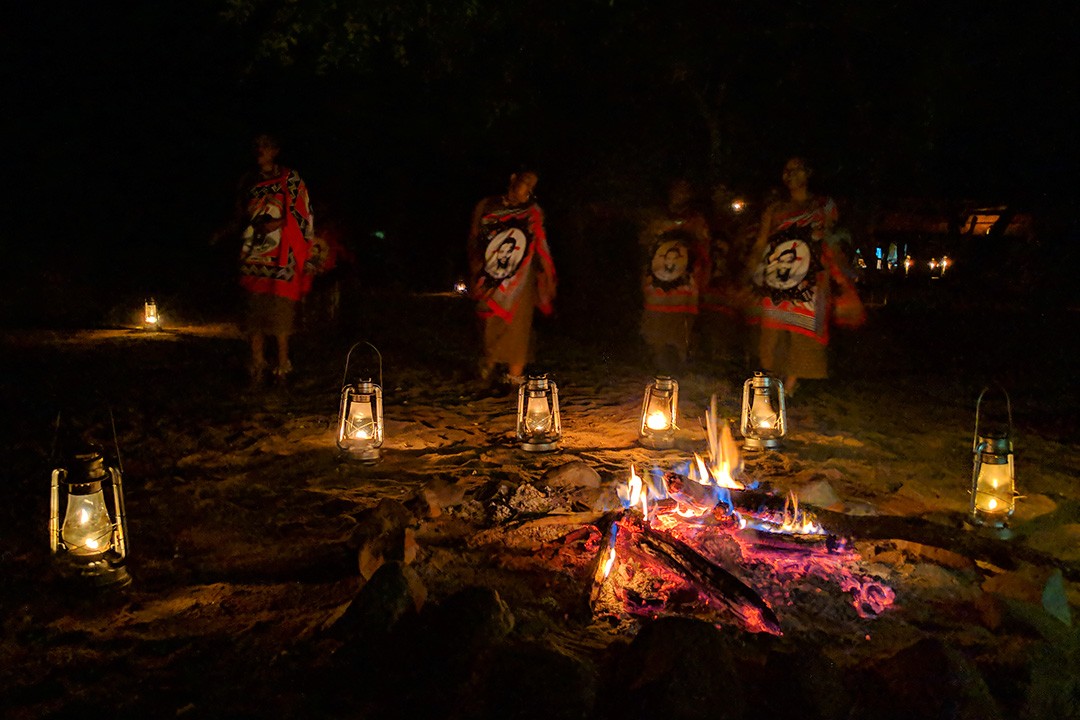 Naturally, it was mortifying and seemingly interminable at first, but as the mood loosened, my feigned laughter grew genuine. The sense of fun among the performers was irresistible and, eventually, all but two of the audience joined in. (I'd like to note that Peter was one of the two dissenters; the same Peter who suggested visiting Eswatini in the first place.)

Lush scenery

Despite its small size (17,364 km2), Eswatini is home to a wide range of landscapes, from thorny bushveld to forested ravines. For a landlocked country, it also feels incredibly green.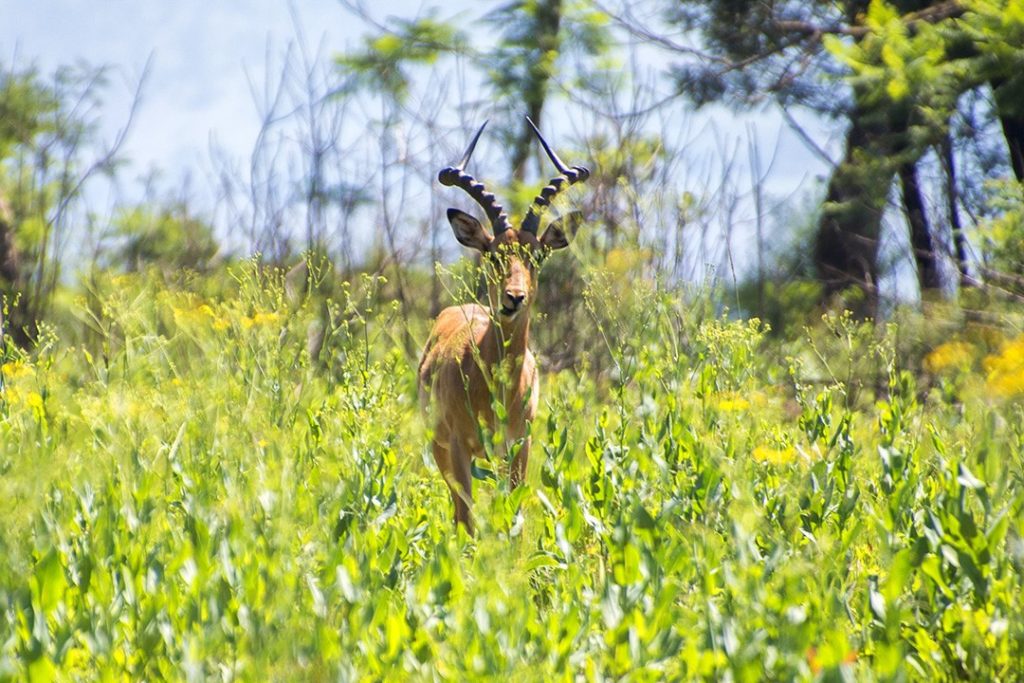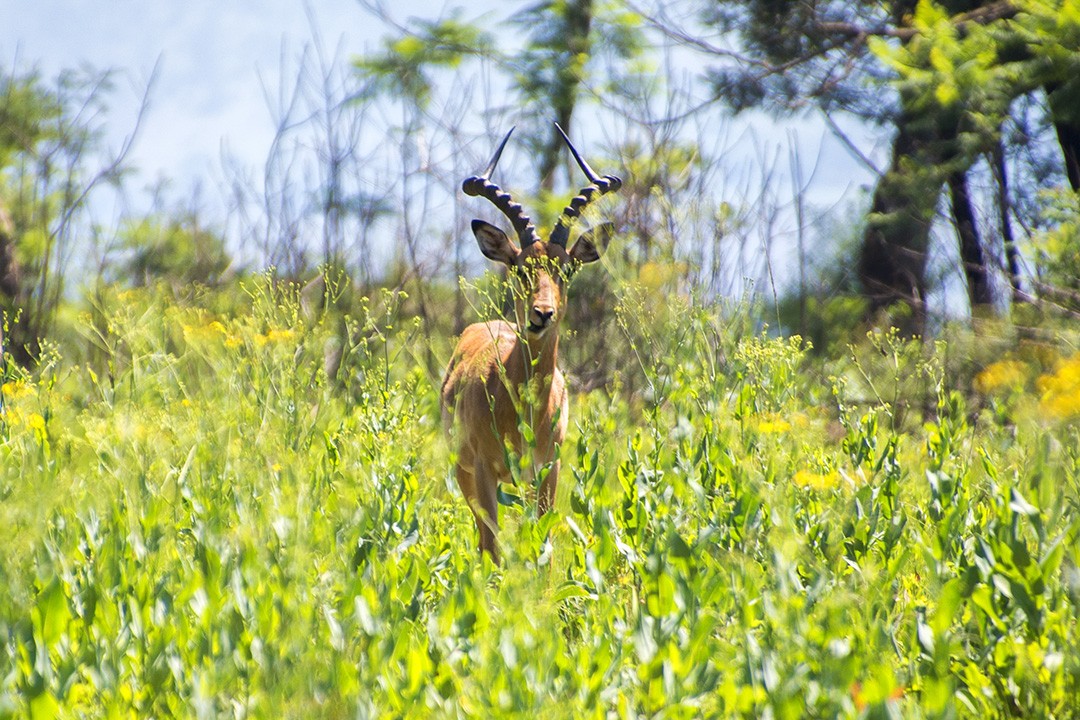 Mlilwane offers a network of hiking trails and plenty of adventures in the picturesque Ezulwini Valley (Valley of Heaven), flanked by the dramatic backdrop of mountains and the huge Usuthu Forest stretching into the distance. We spent only one night there and wish we had longer to explore the area.

Far off the beaten path

We've been to our fair share of little-known countries, among them Vanuatu, Tonga, Djibouti and St Kitts. Visiting Eswatini reminded us why we love venturing beyond the beaten path.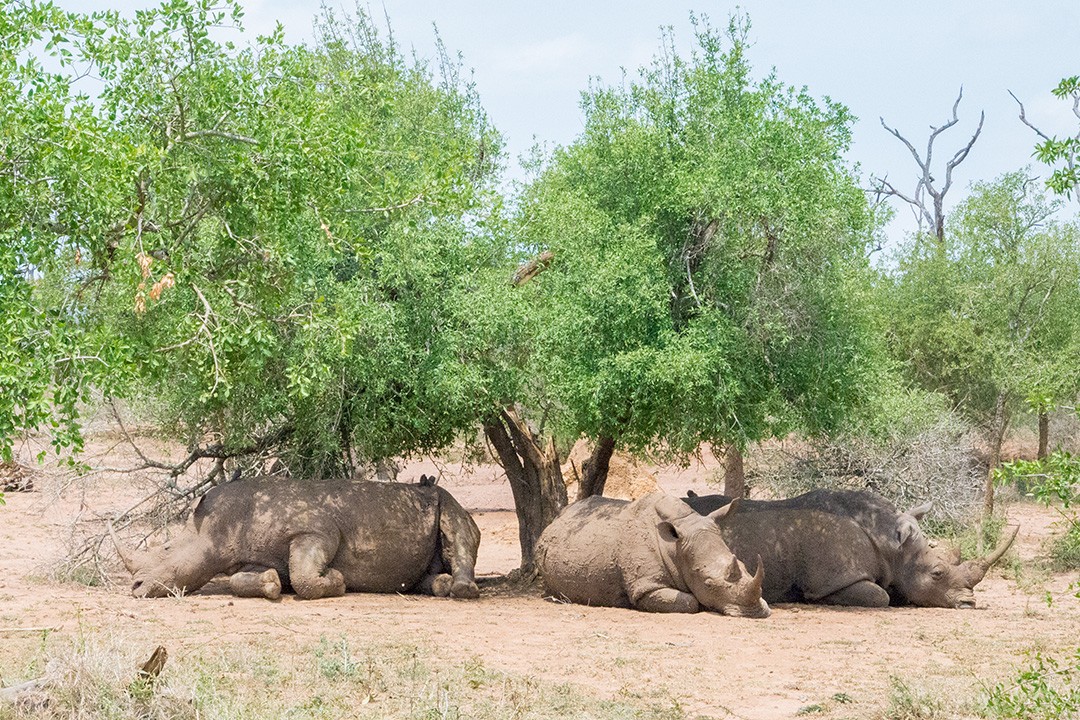 Small-group excursions, intimate dwellings, a slower pace of movement and general sense of peace are more likely in places like this. The fact that we saw four rhinos lazing beneath a tree with no one in sight but our guide, Manqoba, was truly special. Visiting Eswatini offers an abundance of these experiences.

So much more to see

Our three-day sojourn took in the top highlights of Eswatini but there is so much more to see. We'd like to return to do some hiking around Mlilwane and to visit Sibebe Rock, the world's second largest monolith (single piece of rock) behind Australia's Uluru.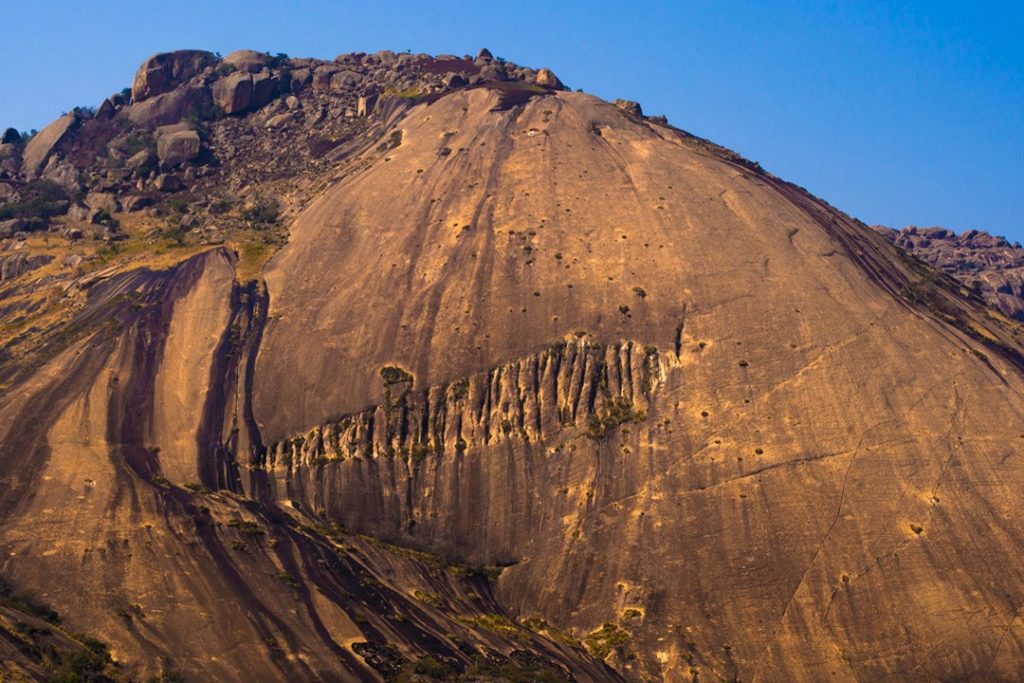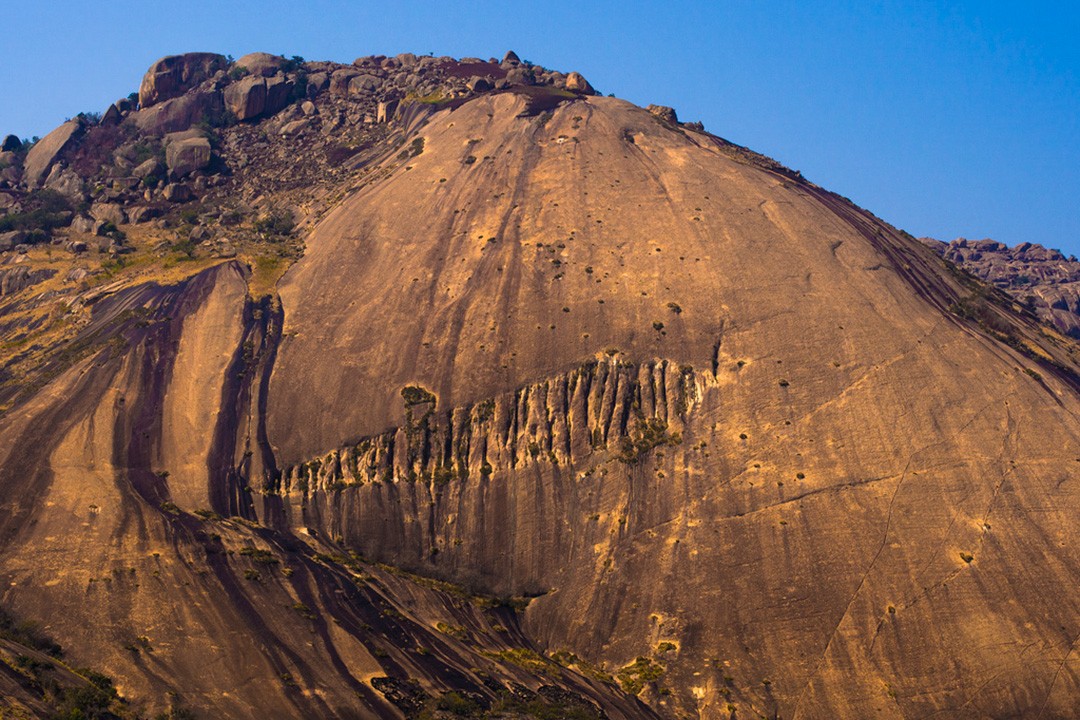 Eswatini is also home to the world's oldest mine. Ngwenya has been mined since the Stone Age and its iron ore deposits constitute one of the oldest geological formations in the world.

Throw in traditional arts and crafts, lively festivals, quirky museums and a host of outdoor activities and you have one of the most interesting countries on the continent and beyond.
Visiting Eswatini: tips

If you stay at Mkhaya, don't be late but, equally, don't be more than half an hour early as you will not be granted entry to the park outside of pre-agreed meeting times. Wait at Phuzumoya (essentially a collection of small shops by the roadside) instead of driving up to the gates. Pack an overnight bag including long trousers and closed shoes as you may have to store your main luggage.
If you are self-driving, hire a 4×4 as there is a stretch of road from Mkhaya to Hlane with a lot of potholes. Note that if you are driving from South Africa, you will need a letter of approval from your car hire company permitting you to enter Eswatini (our letter cost 550 ZAR / 40 USD). We felt completely safe driving in Eswatini. You may notice some cars flashing their lights; these are colectivo-style taxis and can be ignored.
When on safari, be clear about what you want to see, particularly if you're on a private outing and have carte blanche to take your time.
Pre-warn your accommodation if you are vegetarian or have other dietary requirements.
Spend longer than three days if your schedule allows it.
Don't geo-tag your visit or share live updates as poachers can potentially use this information to locate rhinos.
Visiting Eswatini: the essentials

What: Visiting Eswatini (Swaziland) on a self-drive through the country.
Where: We split our time between three Big Game Parks:
Mkhaya Game Reserve: This collection of comfortable open-walled stone dwellings offers close encounters with nearby wildlife. Mkhaya has been described as the best chance of seeing Black Rhino in the African wild. It certainly did not disappoint us.
Hlane Royal National Park: We didn't stay overnight at Ndlovu Camp in Hlane but we did experience one of the best safaris of our lives. Even if you're passing through, make time for a safari here.
Mlilwane Wildlife Sanctuary: We stayed in a 'beehive' in Mlilwane. Game drives are available here as well as a host of outdoor activities including hiking, cycling and horse riding.

Book online at Big Game Parks, via email at reservations@biggameparks.org or phone +268 2528 3943/4 or +268 7677 6772.
When: The best time to visit Eswatini is the dry winter months of May-Sep when low vegetation and dwindling water sources make game especially easy to spot.

Oct-Mar are hot and wet, but don't let that put you off. The scenery is lush and green, allowing for haze-free photos, and given Eswatini's tiny size, game is rarely too hard to spot.

How: We hired an Avis car in Durban, South Africa, and visited Eswatini on a three-day self-drive, stopping at Mkhaya, Hlane and Mlilwane before re-entering South Africa en route to Johannesburg. Note that you must obtain a letter from your car company permitting you to enter Eswatini (at an additional cost of around 550 ZAR / 40 USD).
The driving in Eswatini isn't difficult bar a stretch between Mkhaya and Hlane where dozens of potholes severely slowed our progress. It was just about navigable in our 2WD, but really should be tackled by 4WD.
We flew to South Africa with South African Airways. Book flights via Skyscanner for the best prices.
---
Enjoyed this post? pin it for later…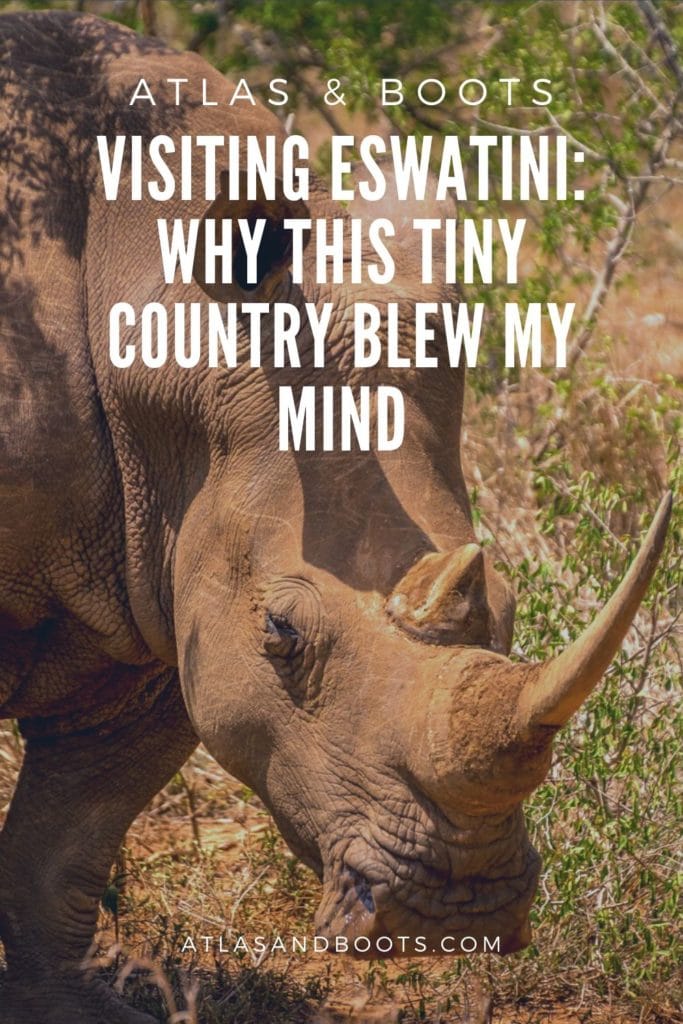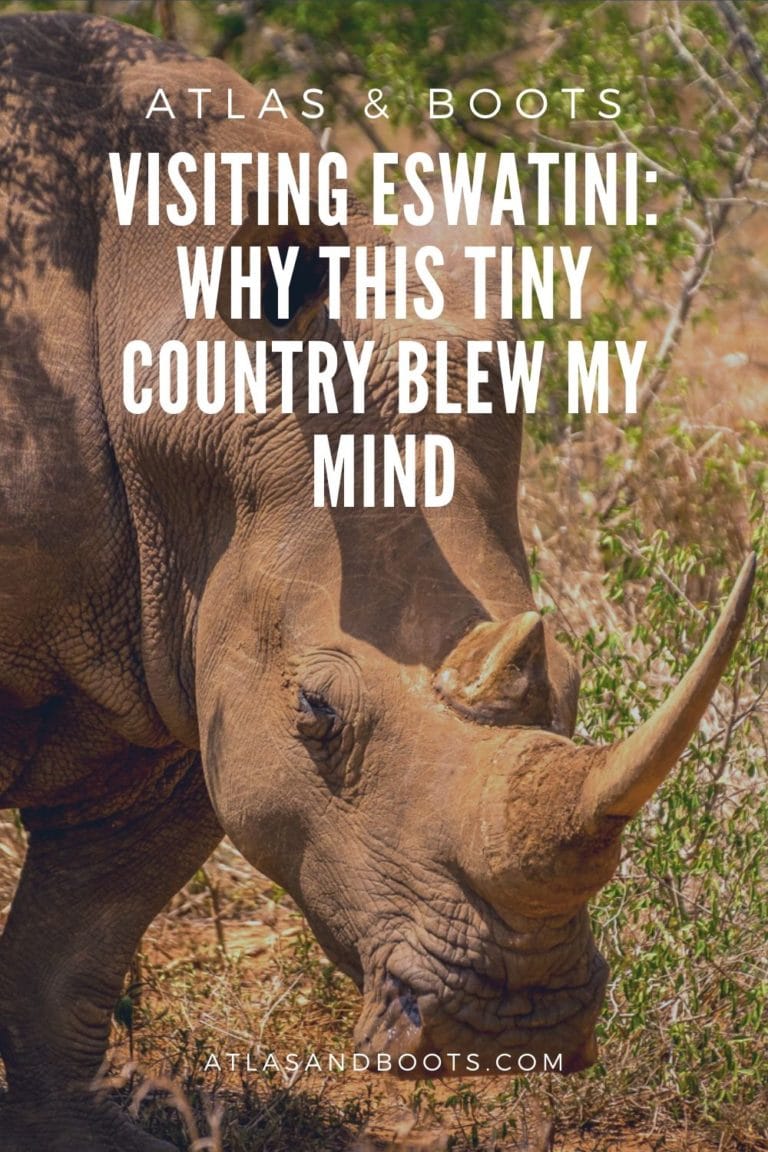 ---
Lonely Planet South Africa, Lesotho & Swaziland is a comprehensive guide to visiting Eswatini, ideal for those who want to both explore the top sights and take the road less travelled.