Our selection of the best things to do in the Faroe Islands, from searching for puffins on Mykines to strolling scenic streets
Four days were never going to be enough. Lying adrift in the North Atlantic, the far-flung Faroes were once reserved for only the hardiest travellers. However, much has changed and today the 18 wild and windswept isles are drawing more and more visitors each year.
Despite an increase in popularity, the Faroes remain well off the typical traveller's radar. Just a short flight from the UK, the islands are a paradise for hikers, birdwatchers and outdoor enthusiasts. We spent four days in the Faroes and thanks to extraordinarily long days (sunset was around 11pm), we managed to pack in an awful lot.
Still, we could have easily spent twice as long in these wild and timeless lands. Below, we share the best things to do in the Faroe Islands.
Things to do in the Faroe Islands
1. Puffins in Mykines
A total of 305 bird species have been recorded in the Faroe Islands, but it is one little bird in particular that draws the crowds. The island of Mykines is the westernmost island of the Faroes and home to a large colony of Faroese or Atlantic puffins.
Atlas & BOots
The puffins of Mykines were by far the highlight of our trip. If you only do one excursion, make it a trip to this island. Read our detailed report on searching for puffins in Mykines to learn more.
2. Hiking
Hiking is one of the most popular things to do in the Faroe Islands with an excellent array of navigable trails to suit all levels of fitness and ability. Choose from plunging gorges, vast lakes, scenic villages and picturesque fjords.
Atlas & BOots
Many of the trails are free and easy to access while others require a bit more planning, a fee or a guide. Read our selection of the best hikes in the Faroe Islands to get yourself started.
3. Sightseeing
Where to start? It would be easy – and completely acceptable – to spend all your time in the Faroes simply driving from viewpoint to viewpoint. The Faroe Islands are a photographer's dream and dripping with stunning vistas.
Atlas & BOots
We were a little overwhelmed by the number of sights to see, so we drew up a list, then a shortlist and marked them on a Google Map. We didn't manage to get round all of the sights on the northern islands but we still ticked off a fair few.
Below, we list some of what we consider to be the must-see viewpoints across the main islands, many of which can be seen during the above hikes.
Gásadalur and Múlafossur waterfall
Bøur
Tjørnuvík
Saksun
Gjógv
Funningur
Fossá waterfall
Trøllkonufingur
Kirkjubøur
Trælanípan and Bøsdalafossur waterfall, Sørvágsvatn Lake
Kallur Lighthouse
Kópakonan
Syðradalur
Kunoy
Christianskirkjan
Viðareiði
Tinganes, Reyni and Skansin, Tórshavn
4. Tinganes and Tórshavn Old Town
The turf-roof 'parliament jetty' of Tinganes is thought to be one of the oldest parliamentary meeting places in the world, dating back to 825AD. This, along with the charming 'Old Town' streets of Reyni and Skansin (Old Fort), are the best things to see in Tórshavn.
Atlas & BOots
Tórshavn, which translates as 'Thor's harbour', is the capital and largest city of the Faroe Islands. It is small enough to see all the sights on foot, which means you will have plenty of time to pause at Paname Café for some of the best coffee in town.
5. Kirkjubøur
The traditional Viking-age village of Kirkjubøur is regarded the most significant historical site in the Faroe Islands. Located on the island of Streymoy, just a short drive from Tórshavn, Kirkjubøur is home to a number of historic buildings.
Atlas & BOots
Dating from the 12th century, Saint Olav's Church (Olavskirkjan) is the Faroe Islands' oldest church still in use today. Additionally, Kirkjubøur is home to the ruins of the 14th century St. Magnus Cathedral (Magnuskatedralen) and the 11th century Kirkjubøargarður, said to be the world's oldest still inhabited wooden house.
6. Vestmanna bird cliffs
The Vestmanna Bird Cliffs (Vestmannabjørgini) are well known for an abundance of birdlife including puffins, guillemots, razorbills, fulmars, kittiwakes and gannets. Unlike Mykines, the birds can only be seen from a boat tour that visits the narrow sounds and deep grottos nature has carved into the 700m-high cliffs.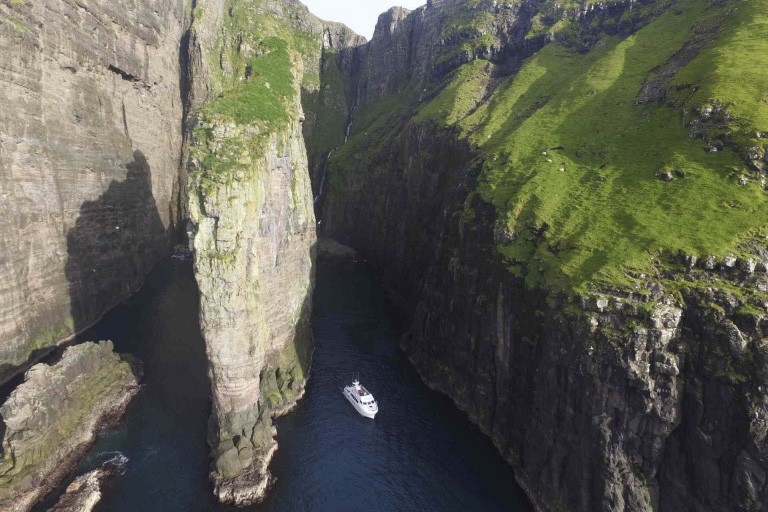 There are several tours to choose from, some of which combine a trip to Mykines. See puffin.fo for more information and to book.
7. Kayaking
In the Faroe Islands you are never more than 5km from the sea so it's no surprise that the ocean has a big influence on this remote clutch of islands.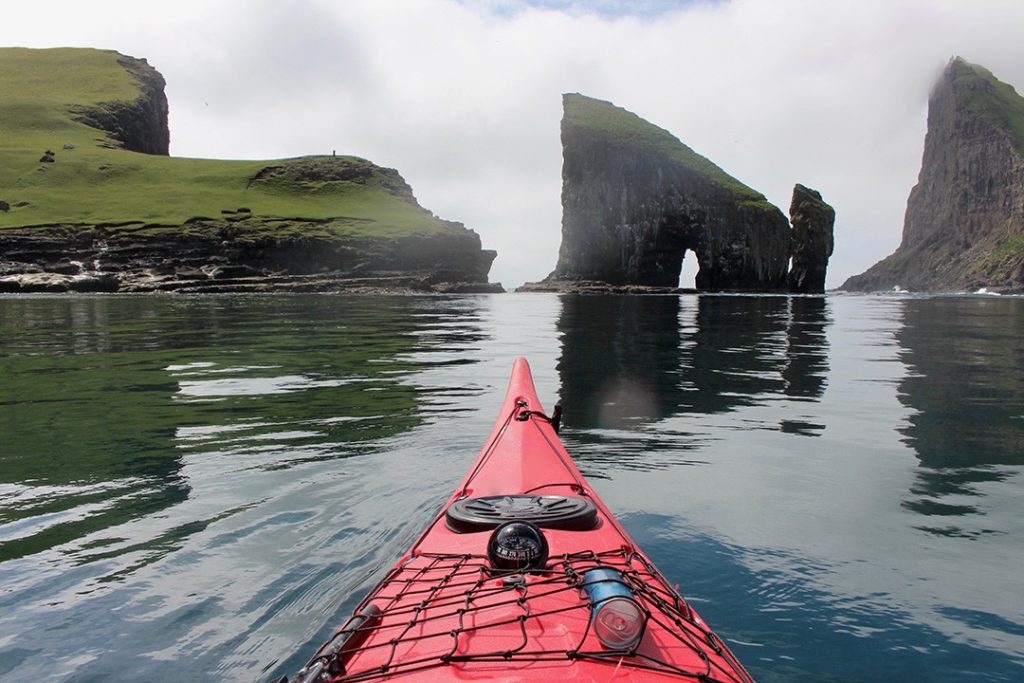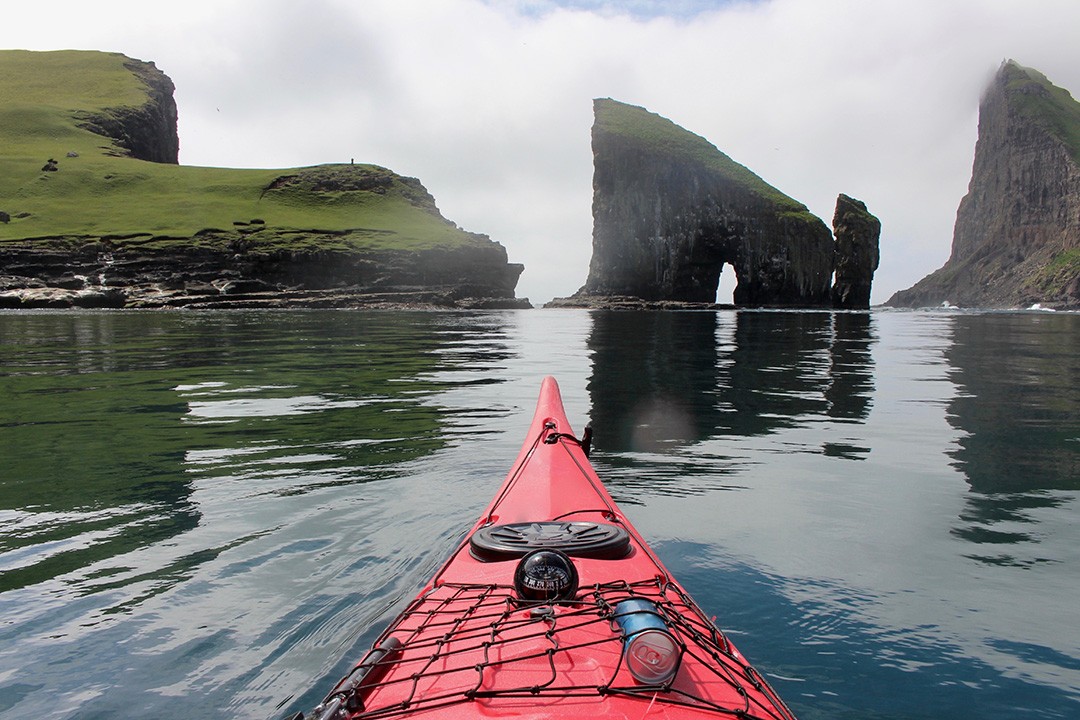 As such, there are plenty of kayaking options available, from exploring the myriad saltwater waterways and fjords to something a little calmer on the Faroes' largest freshwater lake, Sørvágsvatn.
There are several companies that provide kayaks to hire or guided tours. See Visit Faroe Islands for more information.
8. Cycling
With excellent infrastructure, quiet roads in good condition and unrelenting views to be found along the roads and trails, exploring the islands by bicycle is an excellent option. Although, be warned: the roads and trails may be quiet, but they are rarely flat!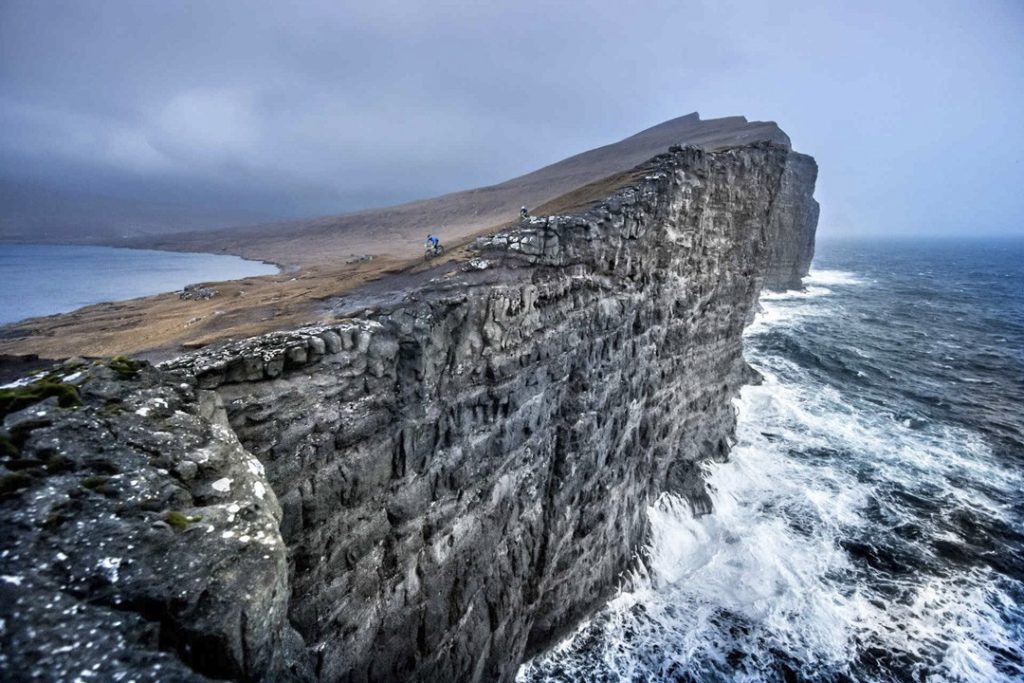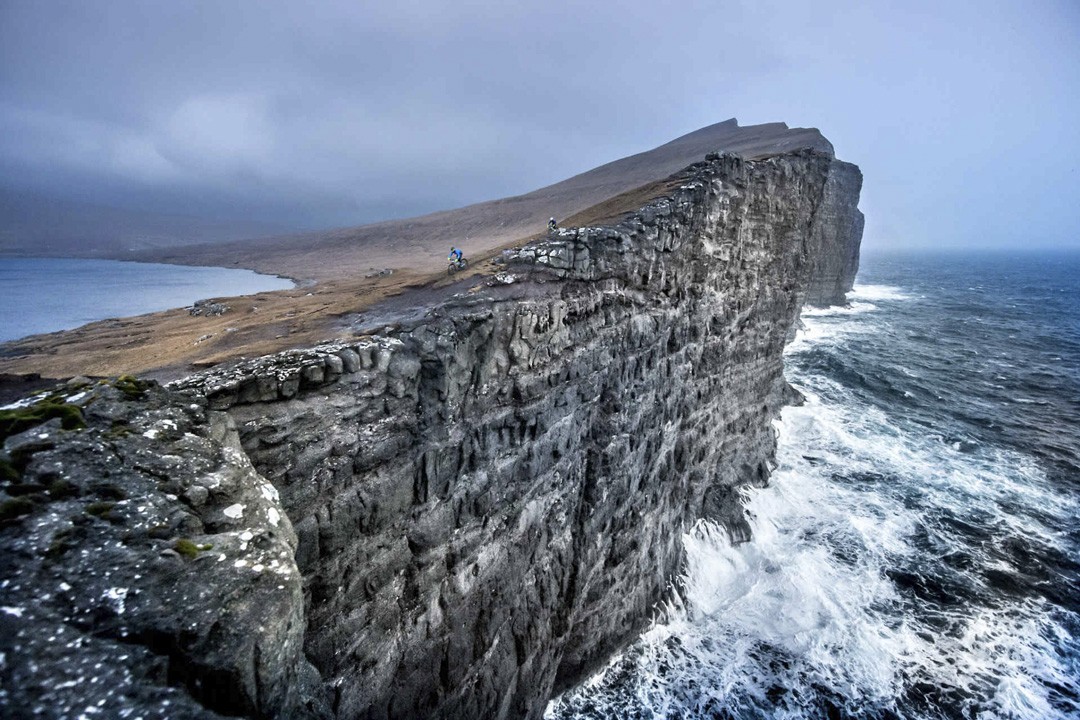 It's possible to rent bikes in Tórshavn from rentabike.fo who can also organise guided tours. More information on cycling in the Faroes can be found at Visit Faroe Islands.
9. Horse riding
For the first time in a while we managed to visit a destination and keep Kia off a horse! Unfortunately, we didn't have enough time to go horse riding in the Faroe Islands, but if we ever return it will be top of our to-do list.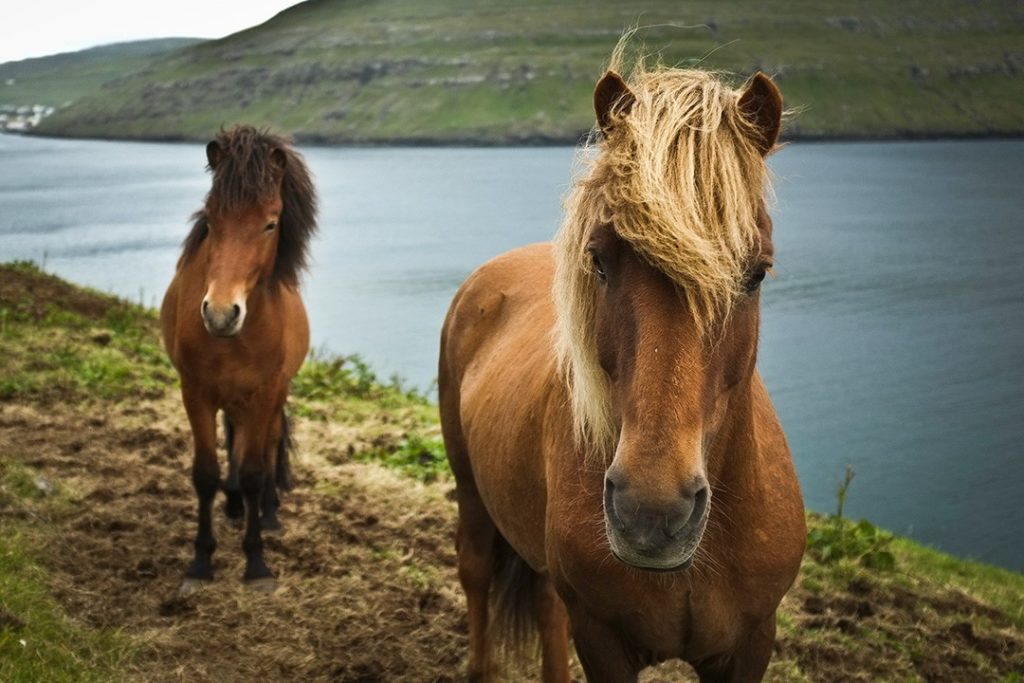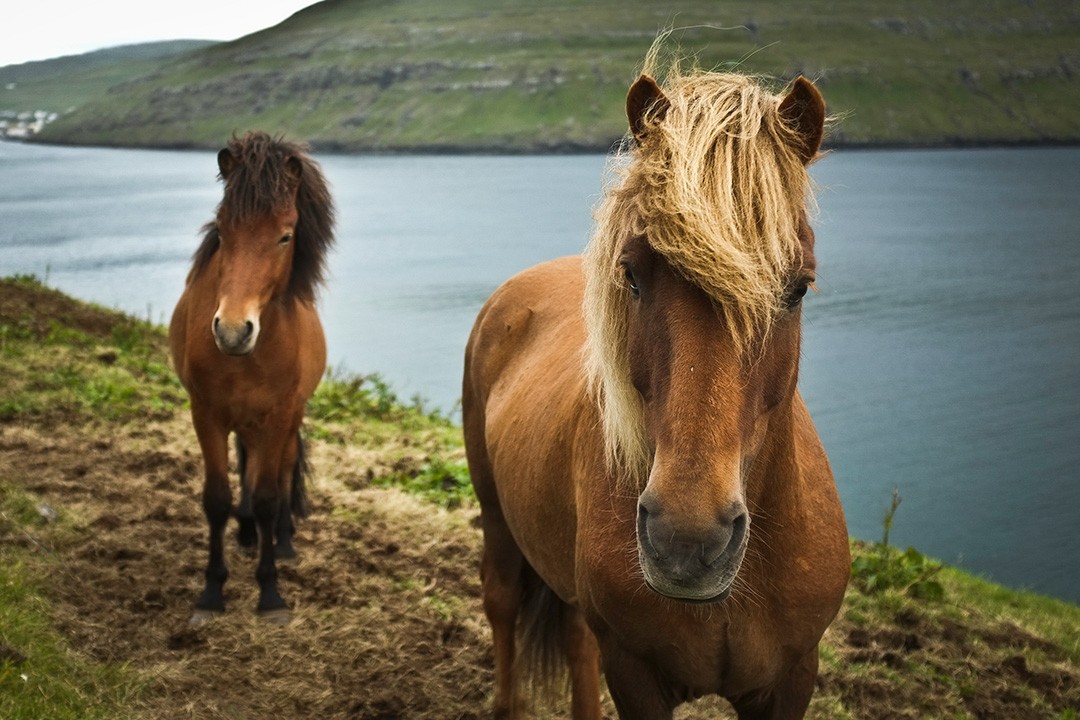 Faroese horses (føroyska rossið in Faroese) have roamed the rugged slopes of the islands for over a thousand years. They are unique to the Faroe Islands with DNA analysis demonstrating that the Faroese breed is not found anywhere else in the world.
For more information and to book, go to Visit Faroe Islands.
10. Rock climbing
With soaring sea stacks and seawalls, the Faroe Islands are a rock climber's dream. Their remote location meant the islands saw very few rock climbers until the sport's introduction around 2005. Before then, the only climbing on the island was mainly in the name of hunting as huntsmen would rappel down steep sea cliffs to access the birds.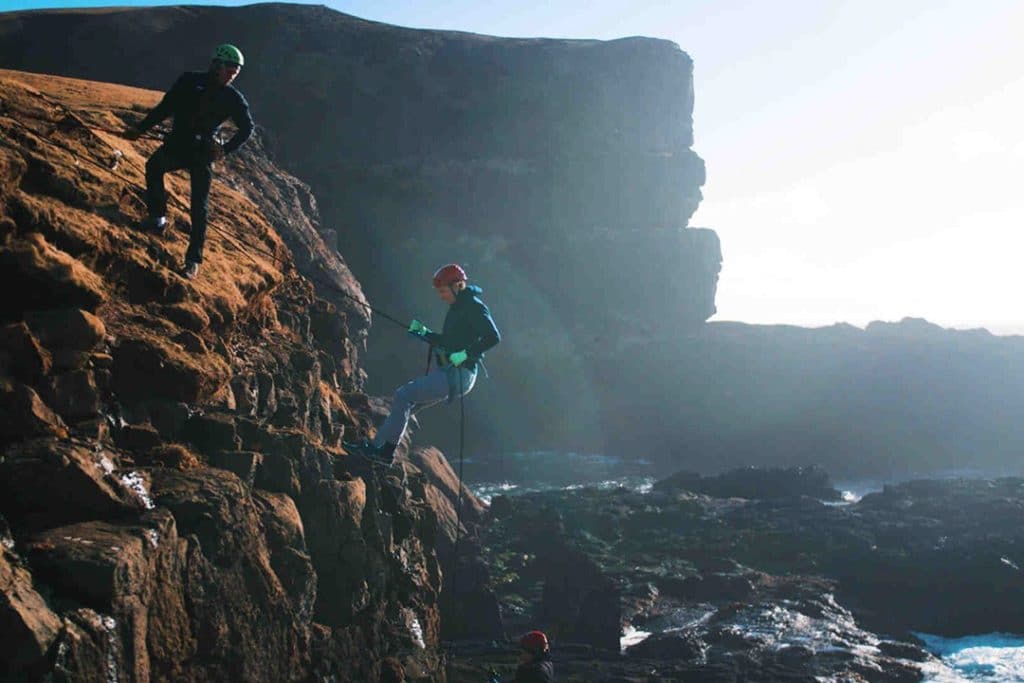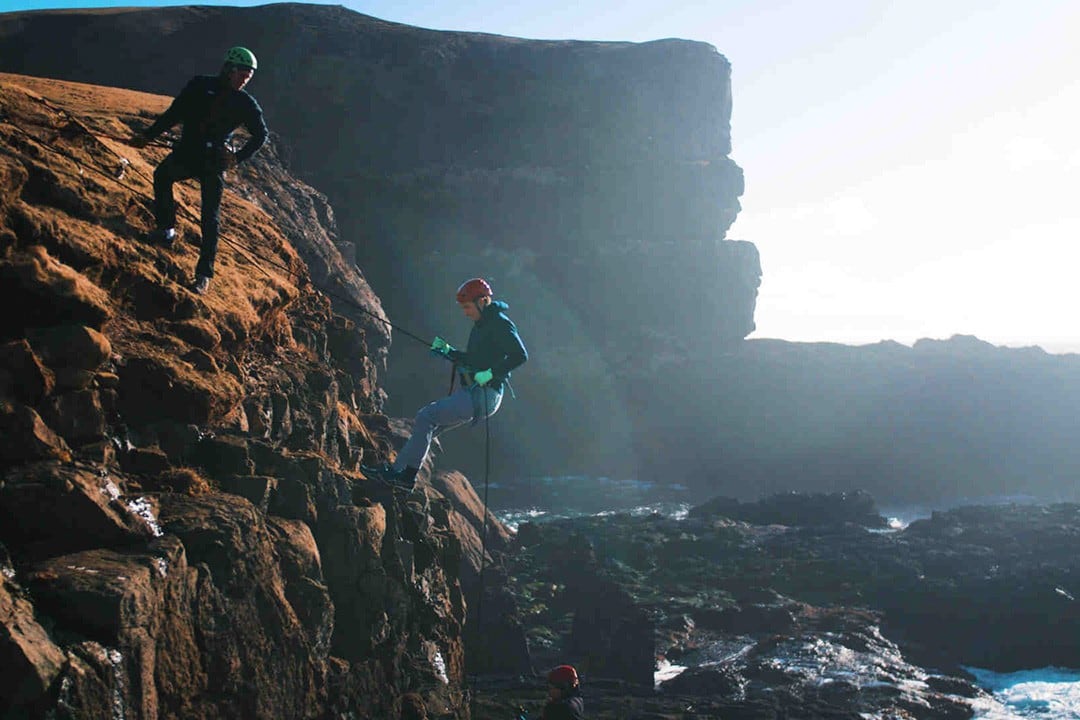 In recent years, the Faroes have grown in popularity among sport climbers. There is now an increasing number of commercial outfits offering climbing and rappelling excursions. Reika Adventures, Outdoor and NAX all provide such trips as well as a range of other outdoor activities.
11. Diving
One does not immediately associate the cold North Atlantic with diving and snorkelling, but the activity is becoming increasingly popular with visitors to the region.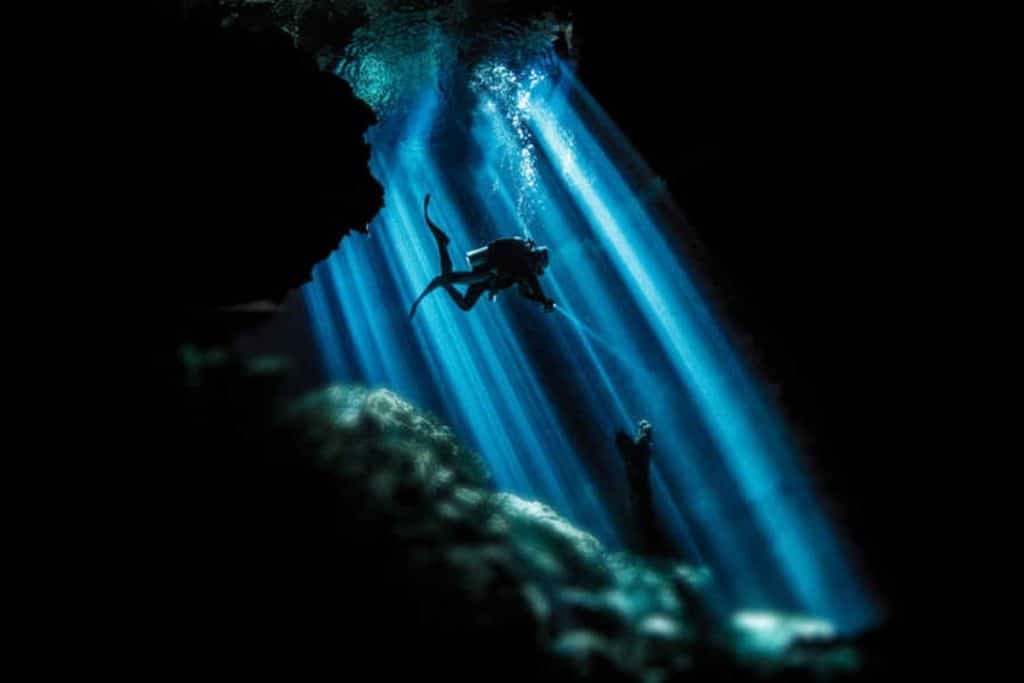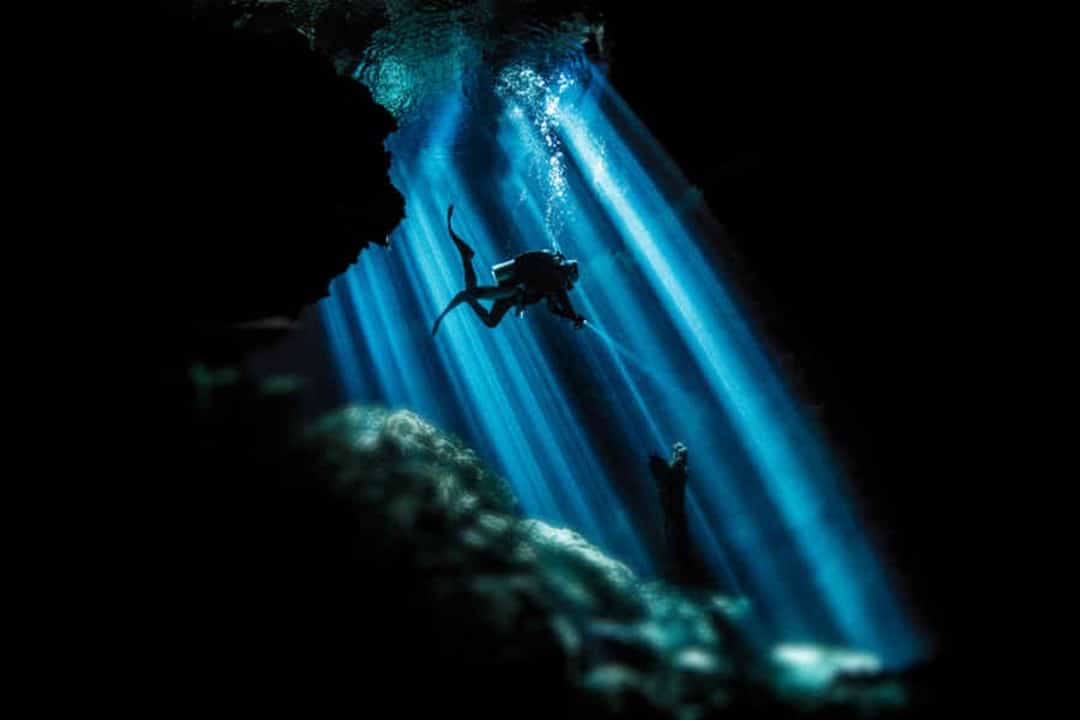 Don't expect calm currents, warm waters or coral reefs though. Instead, dive sites include seaweed forests, deep-water drop-offs and hidden grottos with alternative, but no-less curious, animal life.
For more information or to book a dive or course, go to Visit Faroe Islands.
12. Sailing
It should be little surprise that a far-flung archipelago such as the Faroe Islands fully embraces life on the water. As such, sailing is a popular pastime here.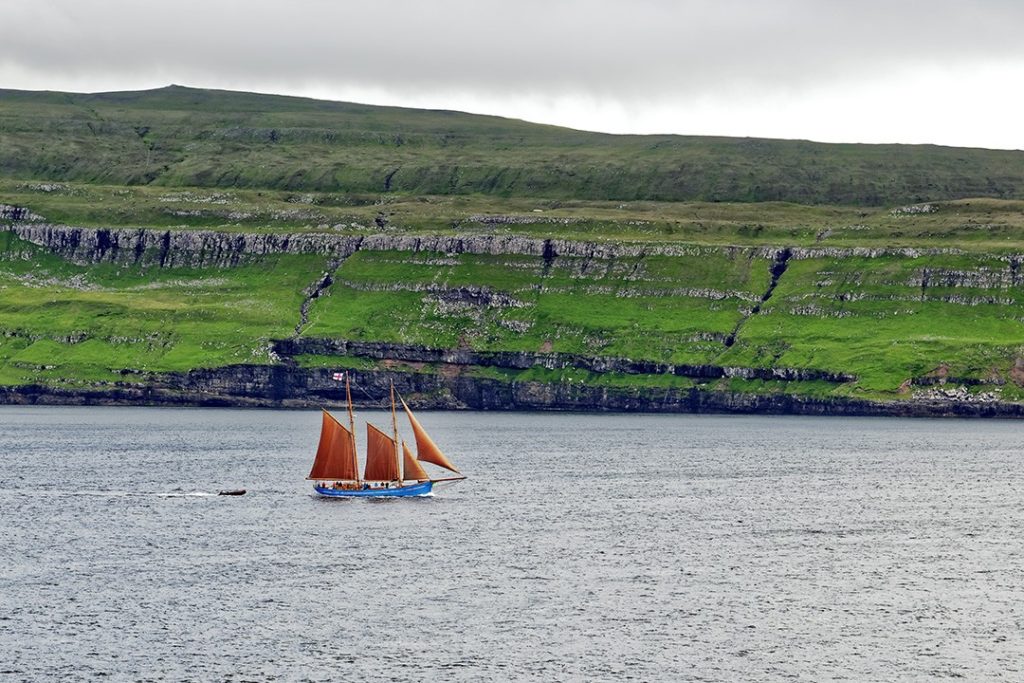 It's possible to charter modern sailing boats with or without a skipper and join boat tours on anything from classic schooners to bouncing speedboats. It's even possible to rent a traditional Faroese rowing boat. Many of the excursions can combine an angling option.
Go to Visit Faroes Islands for more information.
Things to do in the Faroe Islands: the essentials
What: Exploring the best things to do in the Faroe Islands.
Where: We stayed at The Old Millar House, a charming cottage 1km from the centre of town. The cottage is warm and cosy with a traditional turf roof and access to a grotto-like garden.
There is a beach meters away (though it might be too chilly for swimming!) and the Sandá river runs practically past the doorstep. If you're keen to sample the Faroese nightlife, you may wish to stay closer to the centre, but for those happy to retreat to cosy evenings, the Old Millar House is an excellent option.
Click here to get a discount on your first stay with Airbnb or find alternative accommodation via Booking.com.
When: The best time to visit the Faroe Islands is from May to September. Late spring brings longer days (perfect for hiking), wildflowers and, of course, puffins. From mid-June to mid-August is when the puffins flock to land to nest. For two weeks on either side, you are still likely see some.
How: We hired a car from 62°N Car Rental and navigated our way around the island using Google Maps and the built-in sat-nav. Driving in the Faroe Islands is straightforward with the roads in good condition, easy to navigate and rarely busy. There is free parking at all the major sights. Read our guide to driving in the Faroe Islands for more information.
To visit Mykines, you must take a ferry from Sørvágur port (on Vagar). Check mykines.fo for the timetable ('Travel Plan') and book your tickets in advance.
A handful of hiking trails in the Faroe Islands have implemented restrictions regarding access to the area and either charge a fee or require a guide. An overview of these locations can be found here.
Visit Faroe Islands is a good resource for finding suppliers and information on the best things to do in the Faroe Islands.
We flew to the Faroe Islands with Atlantic Airways. Book flights via Skyscanner.
---
Enjoyed this post? pin it for later…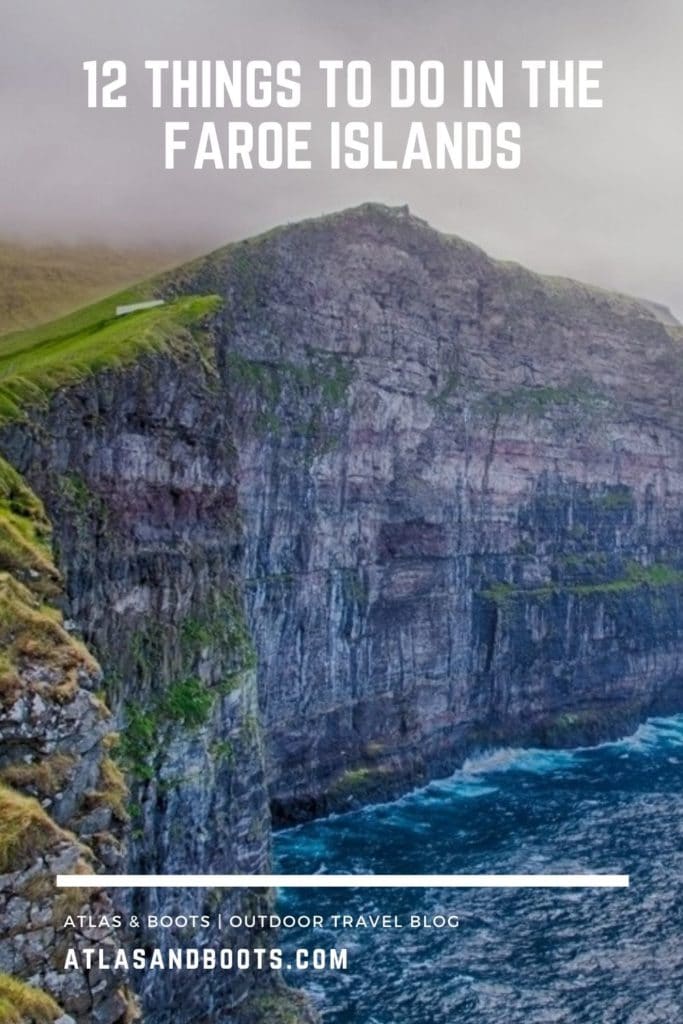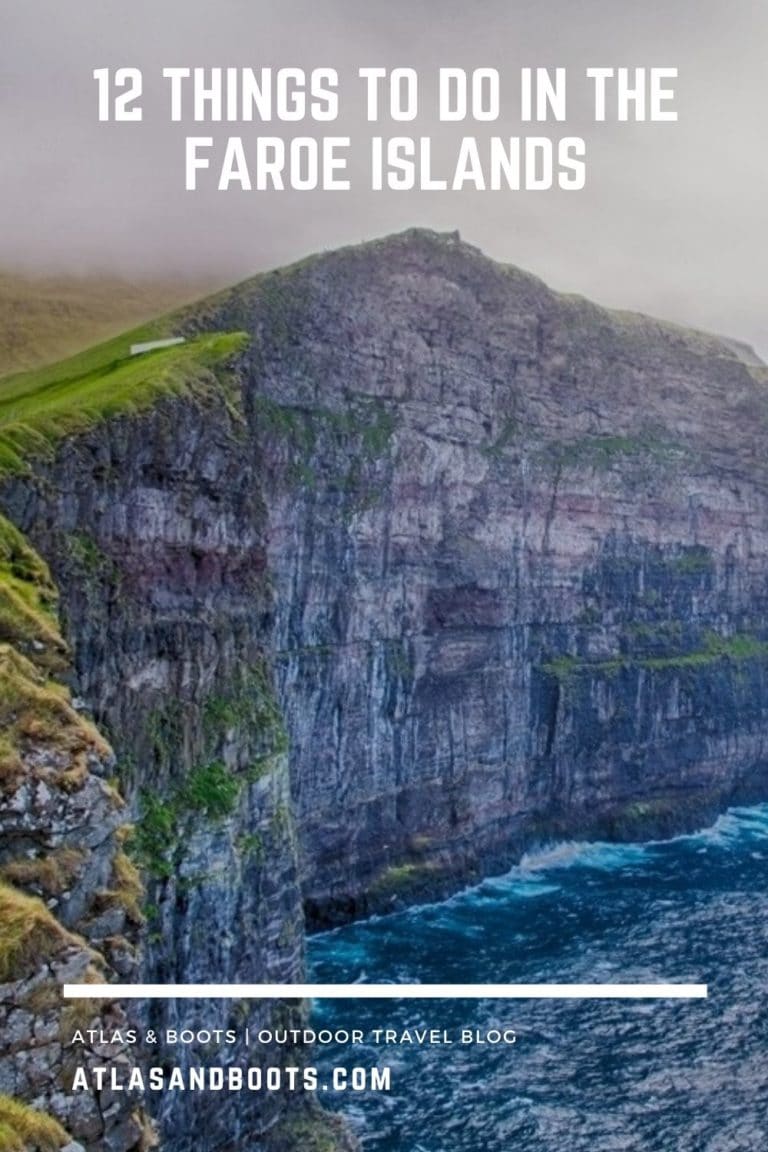 ---