A one-glance guide to driving in the Faroe Islands, from navigating single-lane tunnels to dodging flocks of sheep
With spectral sub-sea tunnels, dramatic drops and 70,000 sheep to dodge, it's no wonder that driving in the Faroe Islands puts some people off.
There are few places, however, more suited to a road trip. These wild, sea-salted isles offer stunning vistas around every bend and driving is a pleasure.
The roads are in excellent condition and the islands are well connected via bridges, tunnels and the occasional ferry.
We spent four days driving in the Faroe Islands and found it completely stress-free. That said, there are some things to bear in mind. Here are 10 tips to get you started.
Speed limit: 50km/h in built up areas, 80km/h on main roads
Side of the road: Right
1. Get through airport security as quickly as possible
If you have hired a car from 62°N, aim to get off the plane and through security as quickly as possible. It's likely that many other passengers will be heading to 62°N too and queues can form quickly.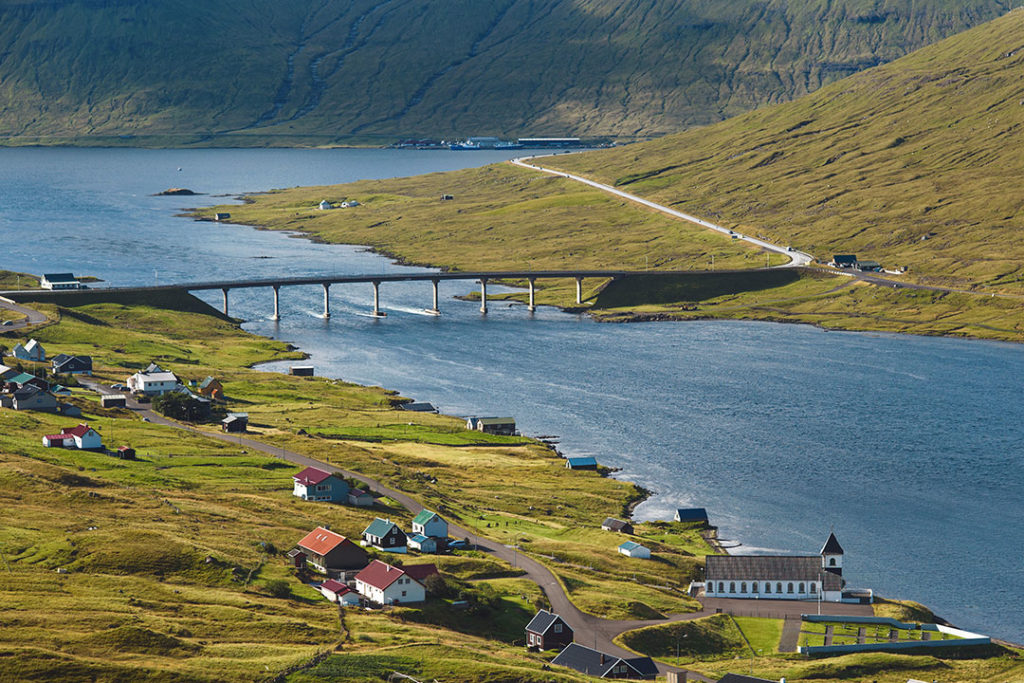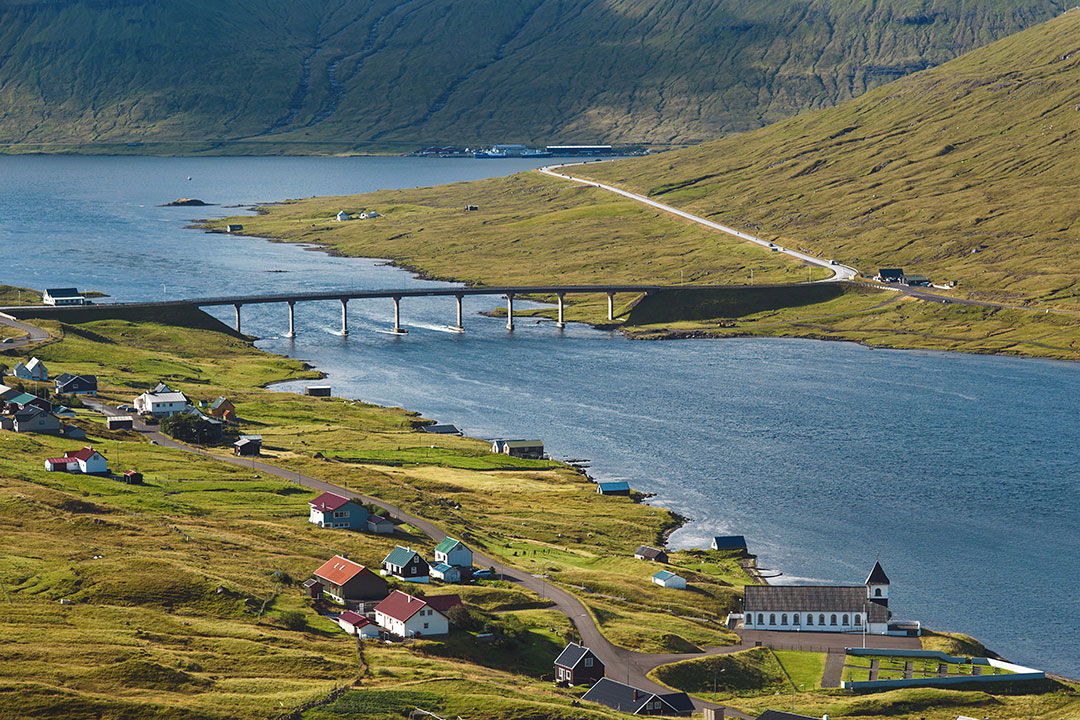 Exit the airport and turn left. The 62°N office is a few metres away. Ask for a paper map and portable wifi if you need to be online (at an extra cost).
It's worth noting that our car wasn't in the designated parking lot, so it took a while to locate it. If the same happens to you, you may wish to pop back to the office.
2. You don't need a 4×4
Driving in the Faroe Islands is relatively easy and the roads are in excellent condition. With this in mind, you do not need a 4×4.
We went 'off road' on only one occasion: for two minutes on a gravel road to the parking lot at Sørvágsvatn Lake. Overall, the driving was smooth and given that car hire is so expensive here, it makes sense to opt for a cheaper model.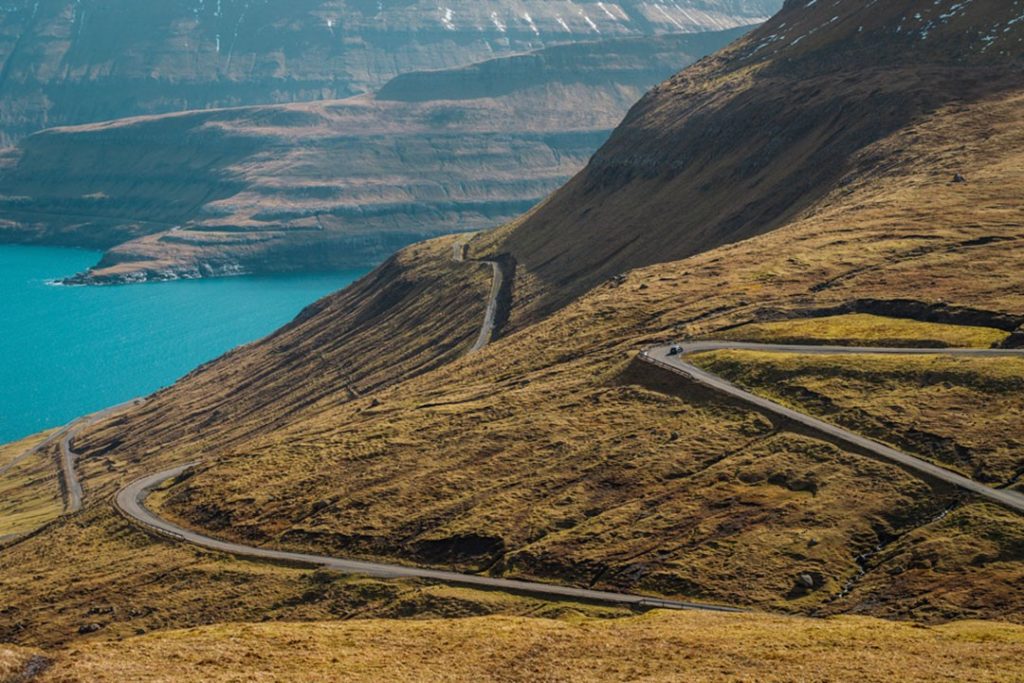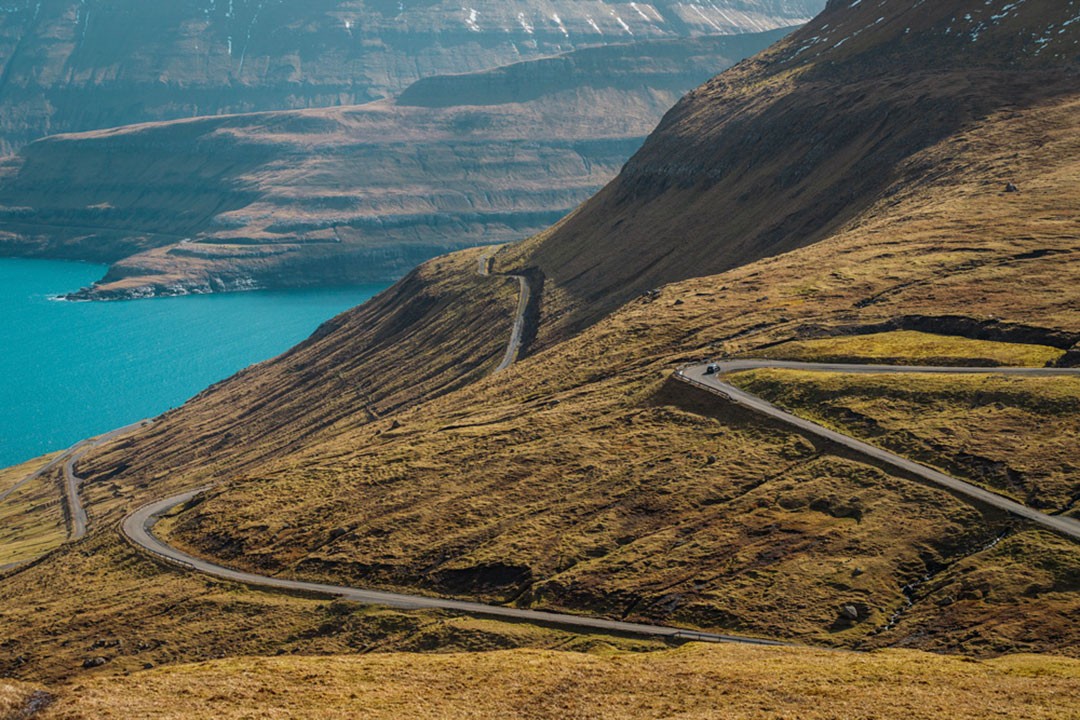 The roads are generally clear and you might be heartened to learn that there are only three traffic lights in the whole of the Faroe Islands, all located in the capital, Tórshavn.
3. Always keep your lights on
The Faroe Islands are famous for changeable weather. Bright sunlight segues to gloom in a matter of minutes while the famous Faroese fog will waylay your best laid plans.
The weather is one of the main reasons why drivers are required to keep their lights on at all times. This is especially important when heading into a tunnel.
4. Navigating Faroese tunnels
The tunnels in the Faroe Islands are a force unto their own. Gloomy, imposing and oh so quiet, they feel distinctly eerie.
There are two sub-sea tunnels in the Faroe Islands: one connecting Vágar to Streymoy and the other linking Eysturoy to Borðoy. The road descends down beneath the ocean and rises back up as you approach land. Just don't think too hard about the water above!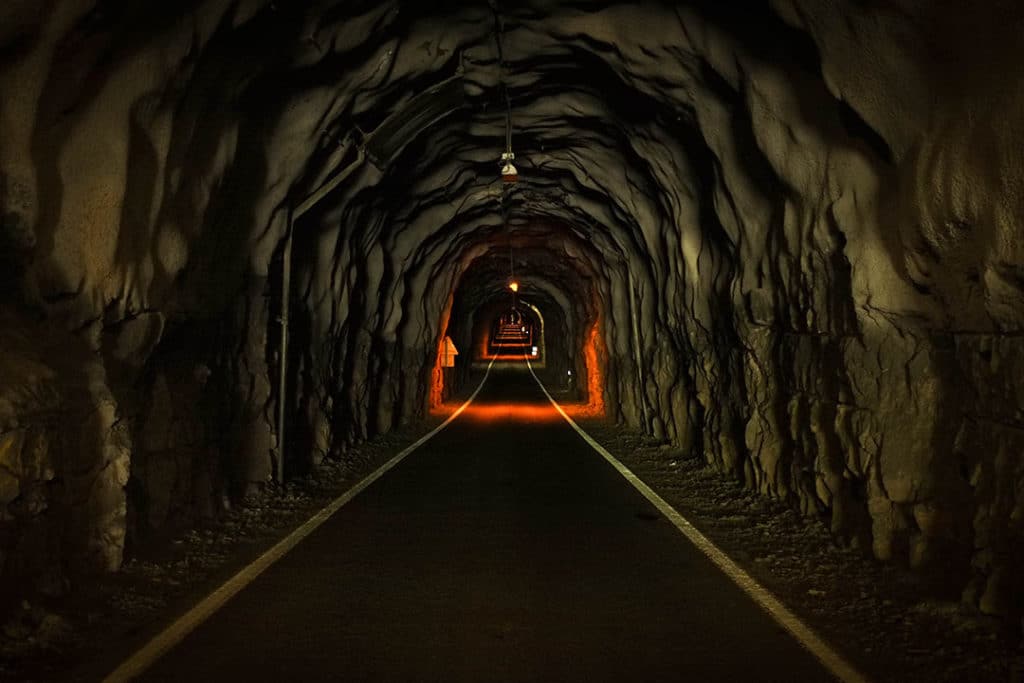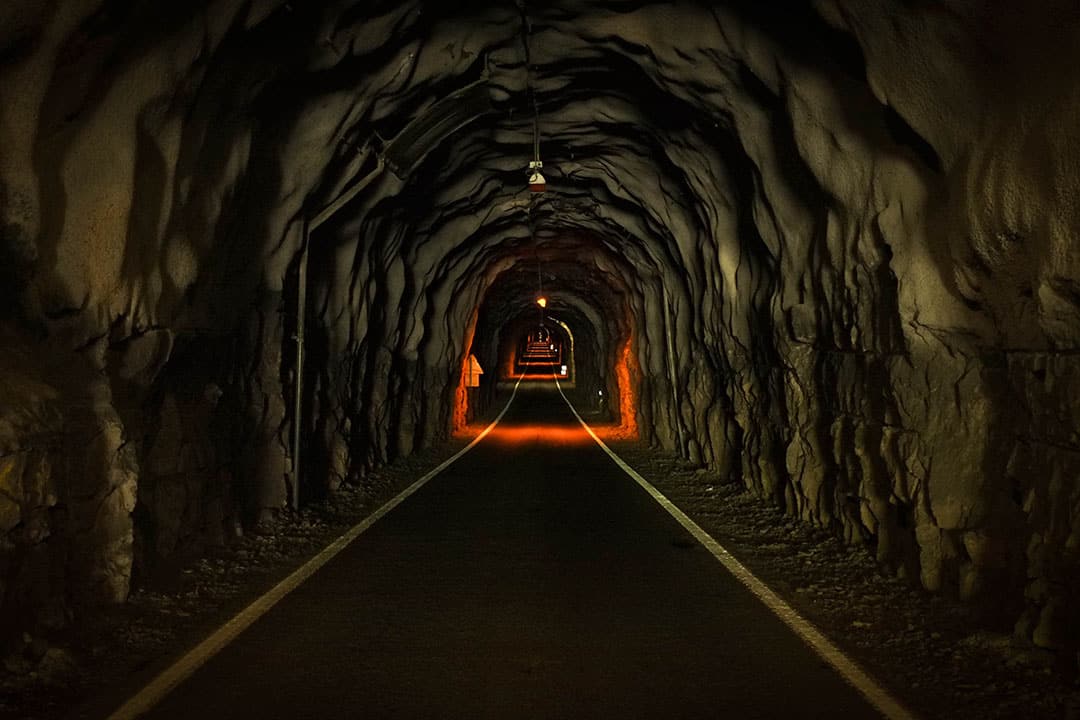 Some tunnels have single lanes. The passing laws are as follows:
Enter these tunnels slowly and vigilantly.
There are turnouts every 100 metres. If the turnout is on your right, pull into it and give way to oncoming traffic.
If you encounter a truck, you have to pull into the turnout whether it is on your left or right.
A driver driving down a hill must pull into a turnout and give way to the car going up the hill.
Always acknowledge a driver who has paused to let you pass.
5. Taking care of tolls
You must pay a toll to use the sub-sea tunnels (DKK100 / $15 USD for a return trip). The easiest option is to ask your car rental company to add a one-off fee to your agreement which allows unlimited use of the toll roads (DK300 / $45 USD). Alternatively, you can have a 'toll chip' added to your car which will monitor your use of the roads. You can then pay the fee on returning the car.
6. Parking isn't a problem
All the best things to do in the Faroe Islands have free parking nearby. The only place in which we had some trouble was the capital of Tórshavn. There, we used the Parkeringsøkið á Skálatrøð free parking lot which was occasionally full, but we usually found a spot by circling once or twice.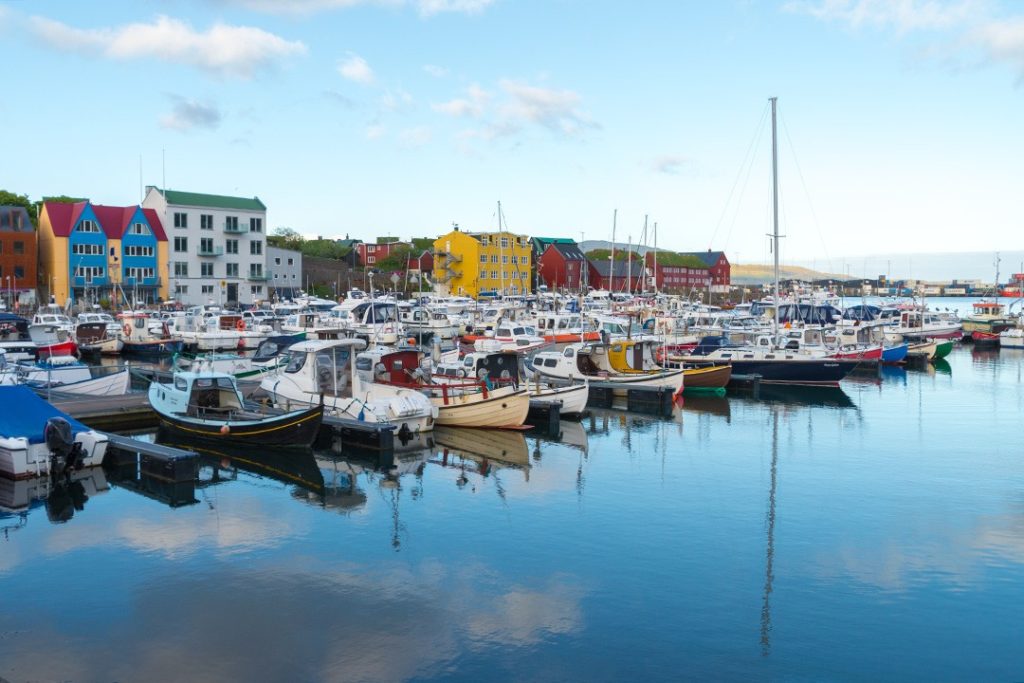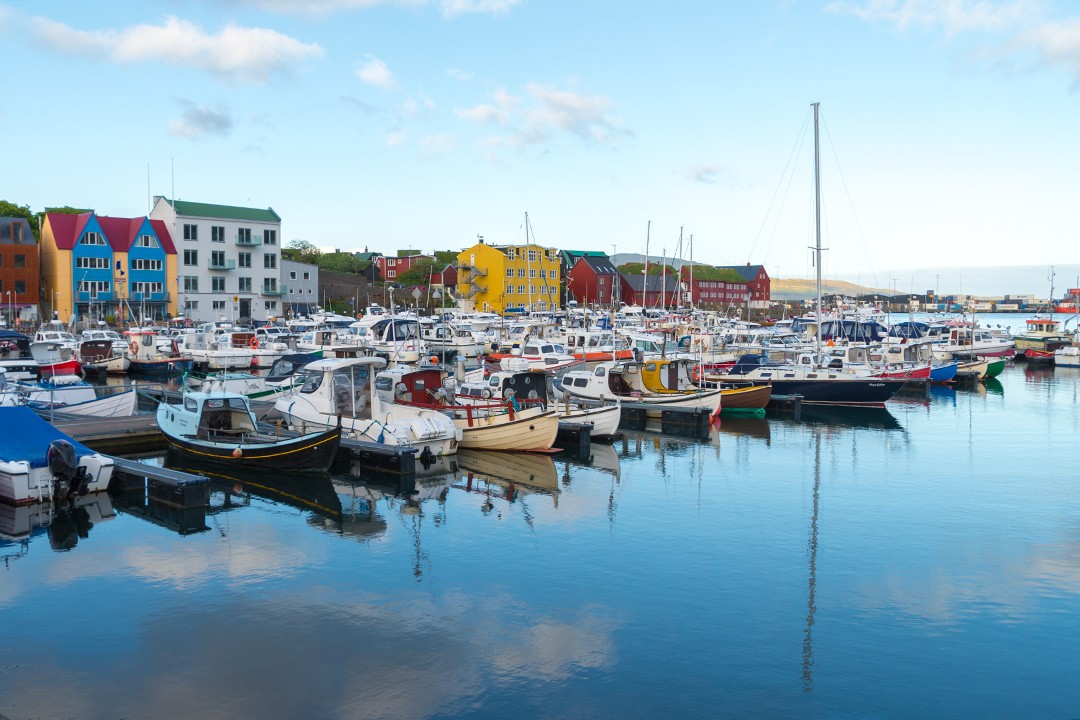 7. Don't linger in turnouts
Driving in the Faroe Islands will lead you past some exquisite views so you will frequently feel tempted to stop. This is fine if there is space for more than one car and if you don't linger too long. You will find that the Faroese are deeply positive towards tourists. Let's make sure it stays that way!
8. Beware the sheep
There are 70,000 sheep in the Faroe Islands, which means you will frequently see them by the side of the road and on the road itself. On occasion, they can be skittish and dart in front of your car. If you see them, slow down and give them plenty of space.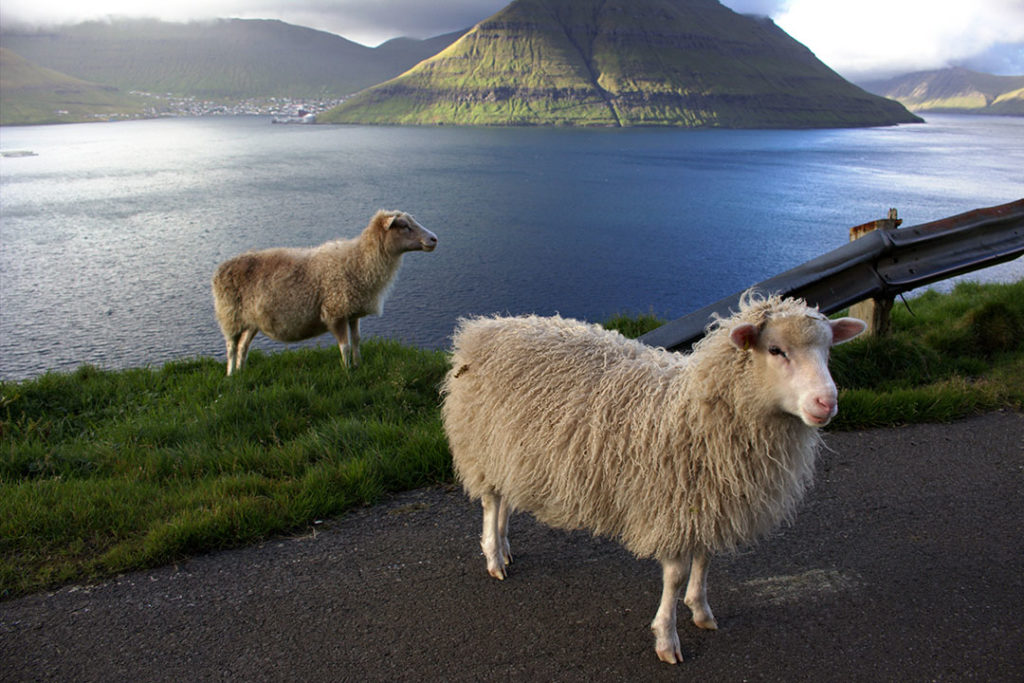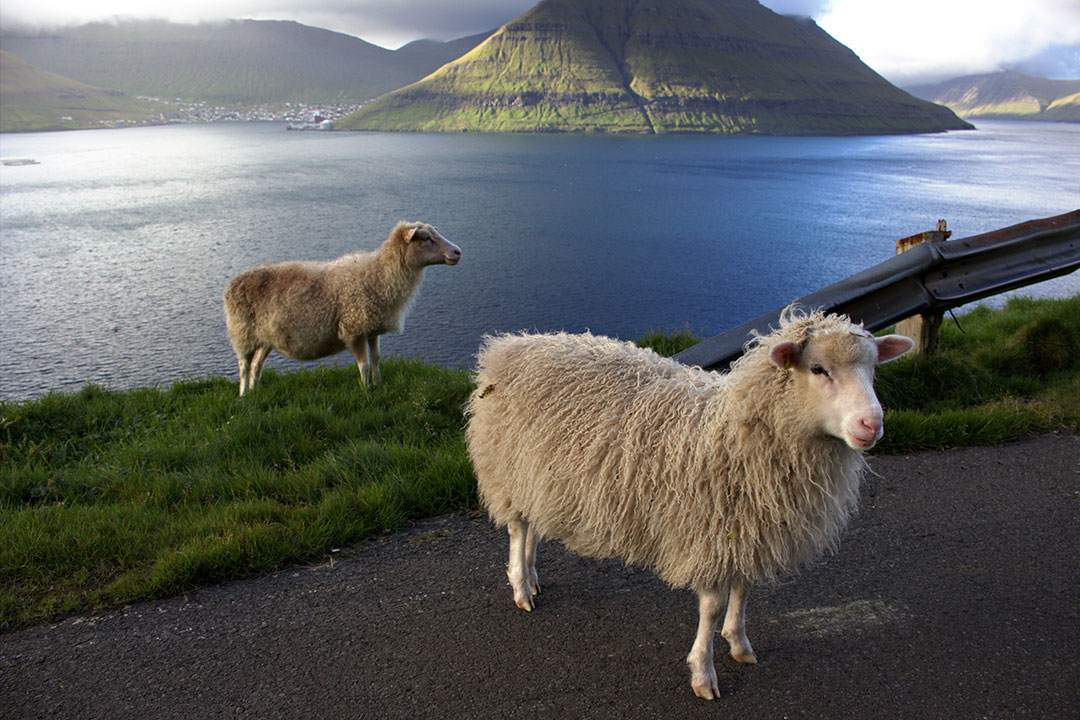 It goes without saying that you should always stick to the speed limit (50km/h in built up areas, 80km/h on main roads).
9. Finding your ferry
Though the Faroes are generally well connected, some of the far-reaching islands can only be reached by ferry.
For the ferry to Mykines, you can drive to Port Sørvágur and leave your car in the parking lot. On approach to the port, look out for a blue sign pointing to 'Mykines' and follow it to the departure point beyond the Effo Petrol Station.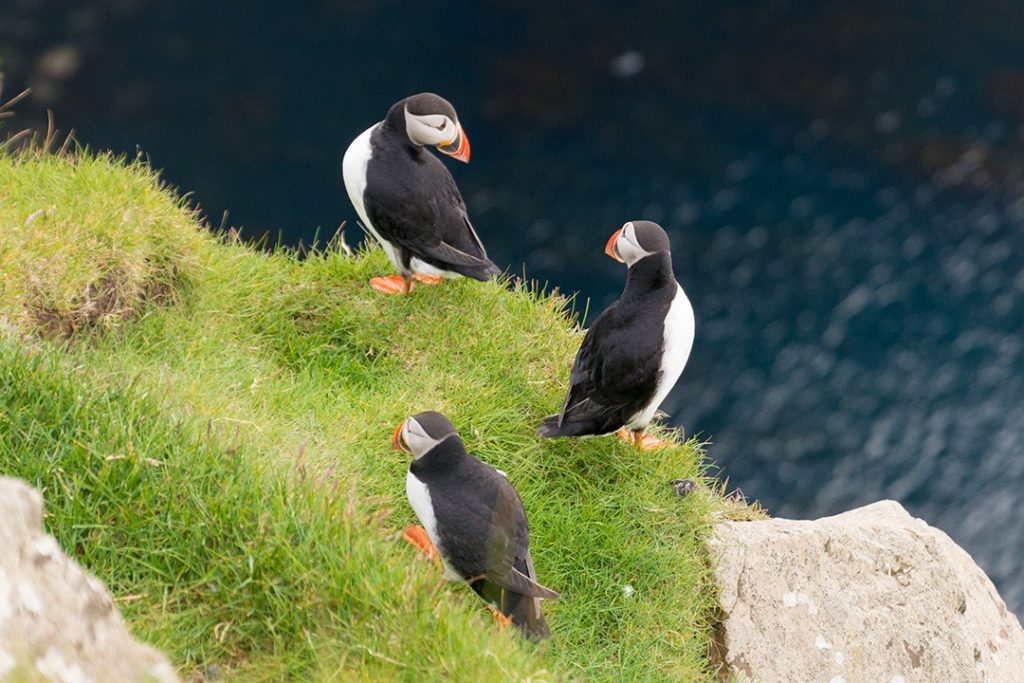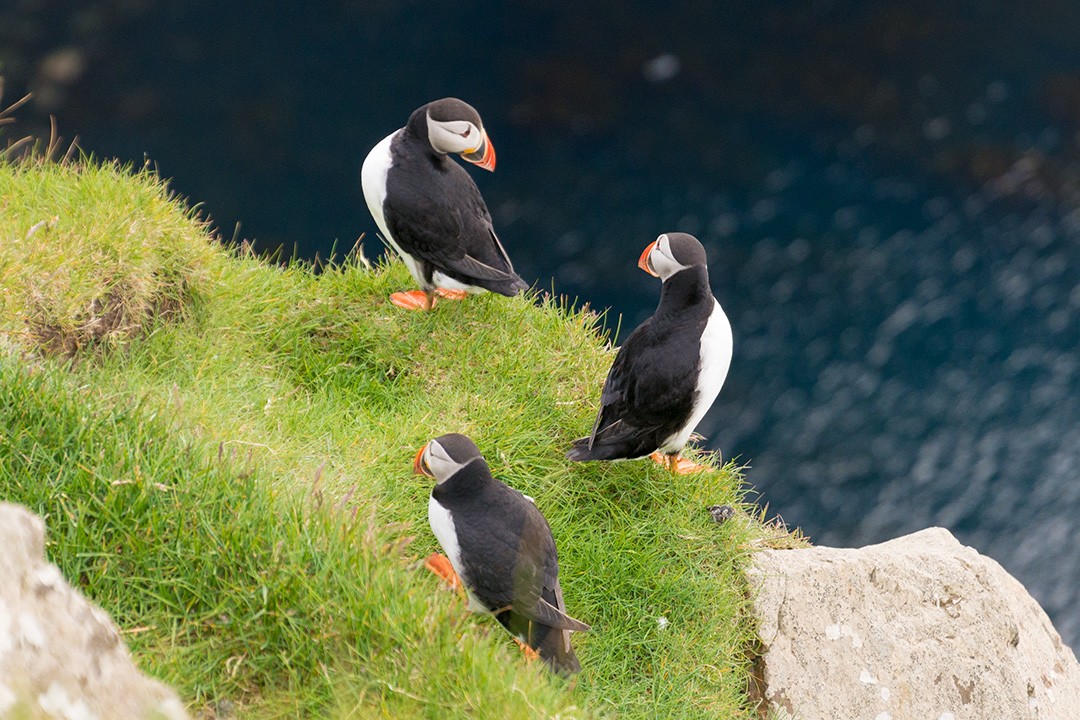 For the ferry to Kalsoy, you must take your car with you onto the ferry. For this, make sure you arrive early and be aware that they do like to pack the cars in tightly!
10. Offline Google Maps
In addition to a paper map, it's worth downloading a Google Map of the islands onto your phone to access offline. Our vehicle's inbuilt satnav wasn't as good as Google, so we were pleased to have an alternative.
Atlas & BOots
Driving in the Faroe Islands: the essentials
What: Driving in the Faroe Islands.
Where: We stayed at The Old Millar House, a charming cottage 1km from the centre of town. The cottage is warm and cosy with a traditional turf roof and access to a grotto-like garden. Click here to get a discount on your first stay with Airbnb or find alternative accommodation via Booking.com.
When: The best time to visit the Faroe Islands is from May to September. Late spring brings longer days (perfect for hiking), wildflowers and, of course, puffins. From mid-June to mid-August is when the puffins flock to land to nest. For two weeks on either side, you are still likely see some.
How: We hired a car from 62°N Car Rental. Driving in the Faroe Islands is straightforward with the roads in good condition, easy to navigate and rarely busy. There is free parking at all the major sights.
We flew to the Faroe Islands with Atlantic Airways. Book flights via Skyscanner.
---
Enjoyed this post? pin it for later…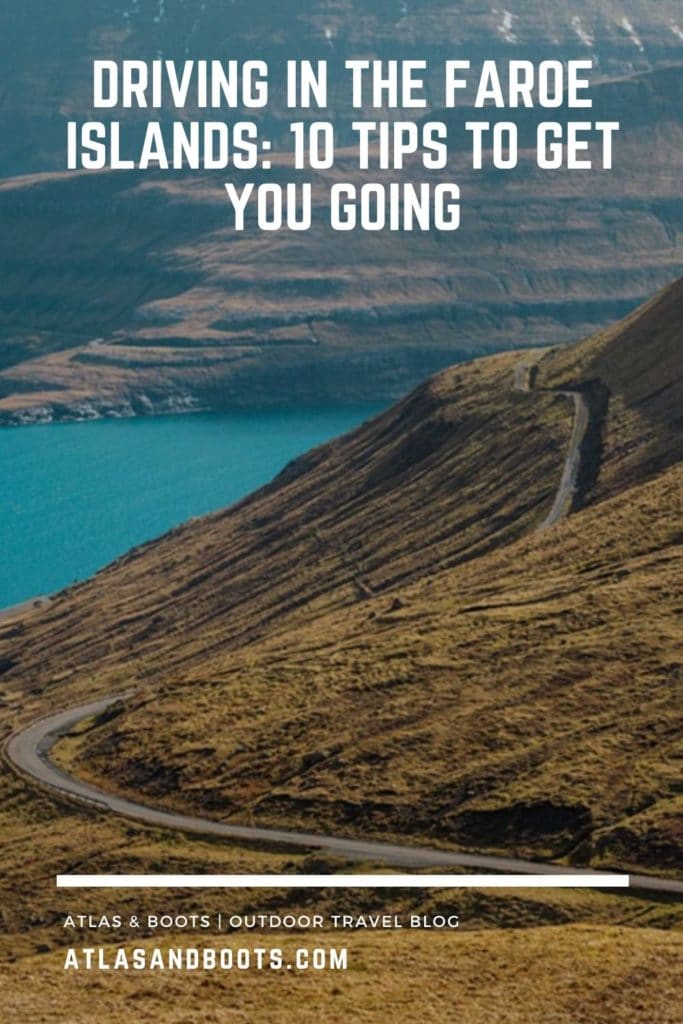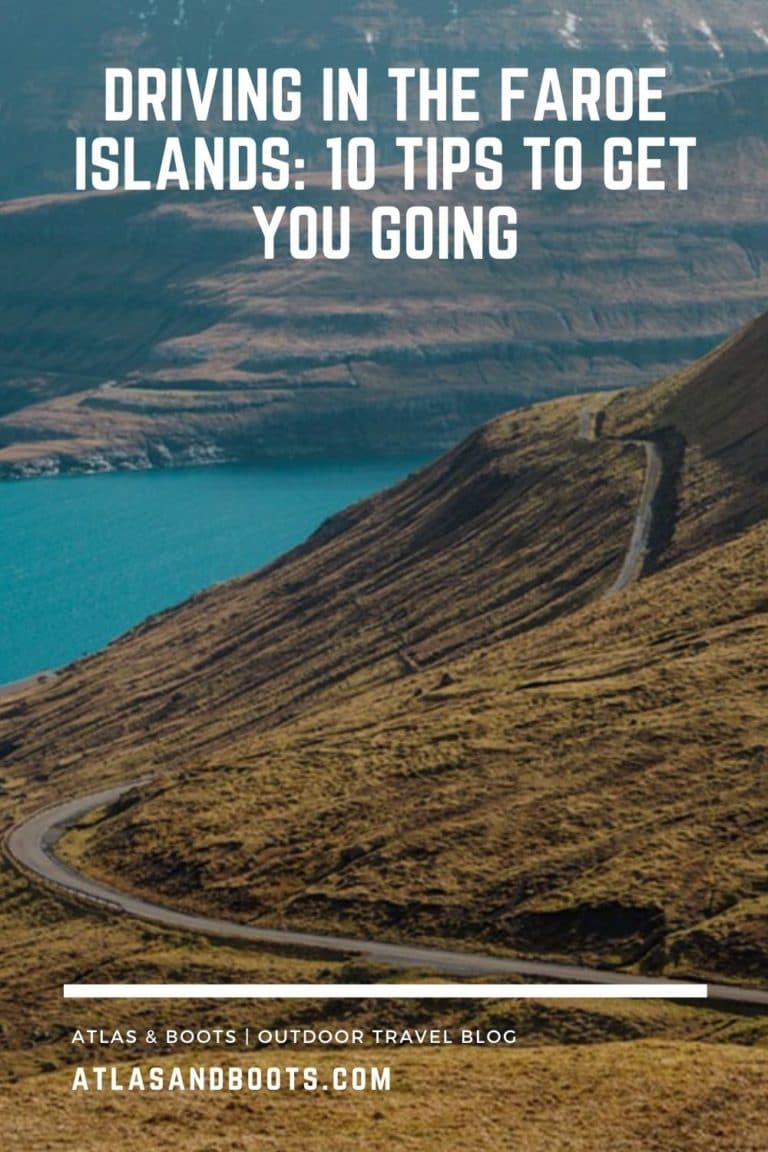 ---