We wrap up our series on the tiny tropical island by perusing the best books about Sri Lanka and the insights offered within their pages
Before I visit a country I like to read a book or two about the destination to get a sense of the place and culture. For Sri Lanka, I chose Roma Tearne's Brixton Beach. Tearne, a Sri Lankan born novelist living in Britain, provided the perfect introduction to our trip.
As with Tearne's novel, much of Sri Lankan modern literature is intertwined with the country's 25-year civil war, thought to have killed between 70,000 and 80,000 people. The theme of war runs through many of the books listed. We have, however, tried to include a range of books that reflect the country's many faces including colonial memoirs, journalistic travelogues, homespun literary fiction and, of course, the 'serious cricket novel'.
We present our our view of the best books about Sri Lanka, listed below in no particular order.
Best books about Sri Lanka
1.
Running in the Family
by Michael Ondaatje
In the late 1970s, Ondaatje returned to his native island of Sri Lanka. He records his journey and retraces the baroque mythology of his Dutch-Ceylonese family. An inspired travel narrative and family memoir by an exceptional writer.
2.
The Village in the Jungle
by Leonard Woolf
This classic novel of colonial Ceylon was first published in 1913 and is written by a prominent member of the Bloomsbury group, husband of Virginia Woolf. It reads as if "Thomas Hardy had been born among the heat, scent, sensuality and pungent mystery of the tropics".
3.
Mosquito
by Roma Tearne
Tearne's first novel is about author Theo Samarajeeva who returns to his native Sri Lanka after his wife's death. He hopes to escape his loss and finds himself slipping into a friendship with an artistic young girl whose family is caught up in the growing unrest.
4.
Chinaman
by Shehan Karunatilaka
Has-been cricketer WG Karunasena will spend his final months drinking, upsetting his wife, ignoring his son and tracking down the mysterious Pradeep Mathew, a made-up sporting hero. On his quest he will uncover a six-fingered coach, a secret bunker below a cricket stadium, a Tamil Tiger warlord, and startling truths about Sri Lanka, cricket and himself.
5.
Wave: A Memoir of Life After the Tsunami
by Sonali Deraniyagala
Deraniyagala's memoir about losing her husband and sons in the 2004 Boxing Day tsunami is one of the best books ever written about grief. Deraniyagala and her husband, parents and two boys were on a family holiday in Yala National Park when the tsunami struck.
6.
Cinnamon Gardens
by Shyam Selvadurai
Set in 1920s Ceylon during the closing days of colonial rule, this story takes us behind the lives of the elite who reside in a wealthy suburb of Colombo and reveals a world of splintered families, conflicted passions and lives destroyed by class hatred.
7.
Elephant Complex: Travels in Sri Lanka
by John Gimlette
Whether hacking a path through the jungle, interrogating surviving members of the Tamil Tigers or observing the stranger social mores of Colombo's city life, Gimlette brings to the page a treasure-chest of research and a gift for wry humour.
8.
Monkfish Moons
by Romesh Gunesekera
The nine haunting stories of Monkfish Moon expertly reveal lives shaped by the tropical surroundings of Sri Lanka and disoriented by the country's resurgent violence. Gunesekera describes a paradise in which a sudden moment of silence in a city is cause for fear and where civil war disrupts a marriage thousands of miles away.
9.
The Tea Planter's Wife
by Dinah Jefferies
Nineteen-year-old Gwendolyn Hooper steps off a steamer in Ceylon full of optimism, eager to join her new husband. But the man who greets her at the tea plantation is not the same one she fell in love with. The Tea Planter's Wife is a haunting, tender portrait of a woman forced to choose between her duty as a wife and her instinct as a mother.
10.
Island of a Thousand Mirrors
by Nayomi Munaweera
Before violence tore apart the tapestry of Sri Lanka and turned its pristine beaches red, there were two families, two young women ripe for love with hopes for the future, and a chance encounter that leads to the terrible heritage they must reckon with for years to come.
11.
Brixton Beach
by Roma Tearne
The story focuses on Alice, a little girl in a country on the brink of civil war. Alice's life is about to change forever. Soon she will leave for England, abandoning her beloved grandfather, and accompanied by her mother Sita, a woman broken by a series of terrible events.
12.
Anil's Ghost
by Michael Ondaatje
Anil Tissera, a forensic anthropologist born in Sri Lanka and educated in the west, is sent by an international human rights group to identify the victims of murder campaigns. When Anil discovers that the bones found in an ancient burial site are those of a much more recent victim, her search for a terrible truth begins.
13.
On Sal Mal Lane
by Ru Freeman
On the day the Herath family moves in, Sal Mal Lane is still a quiet street. As the neighbours adapt to the newcomers, the children fill their days with cricket, romantic crushes, and small rivalries. But the tremors of civil war are mounting, and the conflict threatens to engulf them all.
14.
The Road From Elephant Pass
by Nihal De Silva
An army officer's routine assignment to pick up a female informant near Jaffna turns into a nightmare when the Tamil Tigers launch a massive attack on the camp at Elephant Pass. The two adversaries are forced to escape together through the rebel held Wanni and across the abandoned Wilpattu National Park.
15.
This Divided Island: Life, Death, and the Sri Lankan War
by Samanth Subramanian
A forensic account of the Sri Lankan civil war. Through travel and conversation, Subramanian examines how people reconcile themselves to violence, how the powerful become cruel, and how victory can be put to the task of reshaping memory and burying history.
---
Enjoyed this post? pin it for later…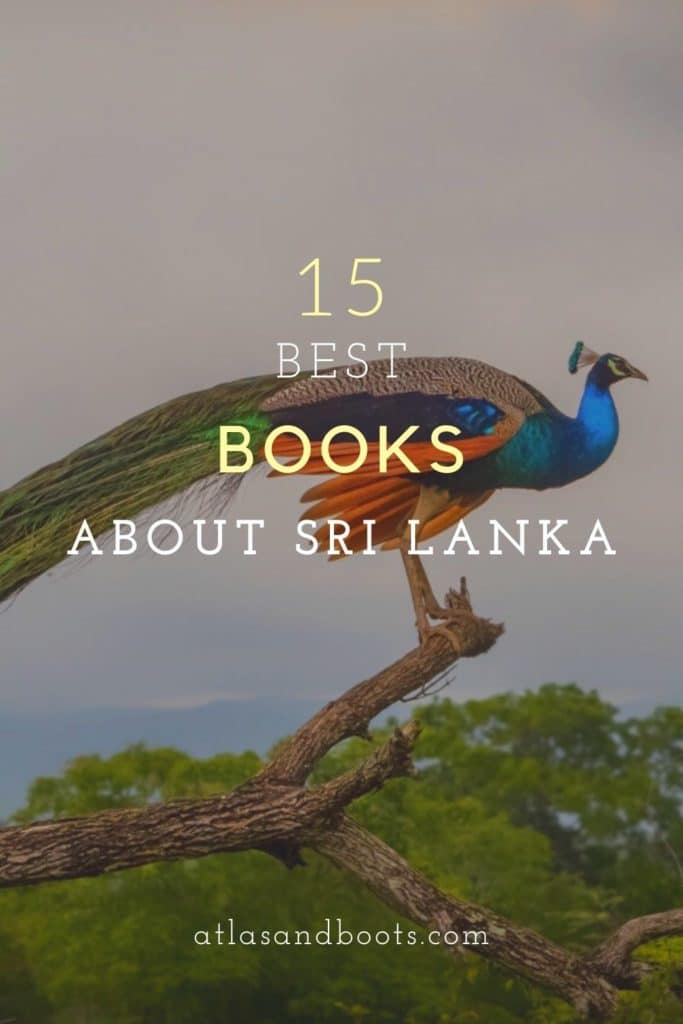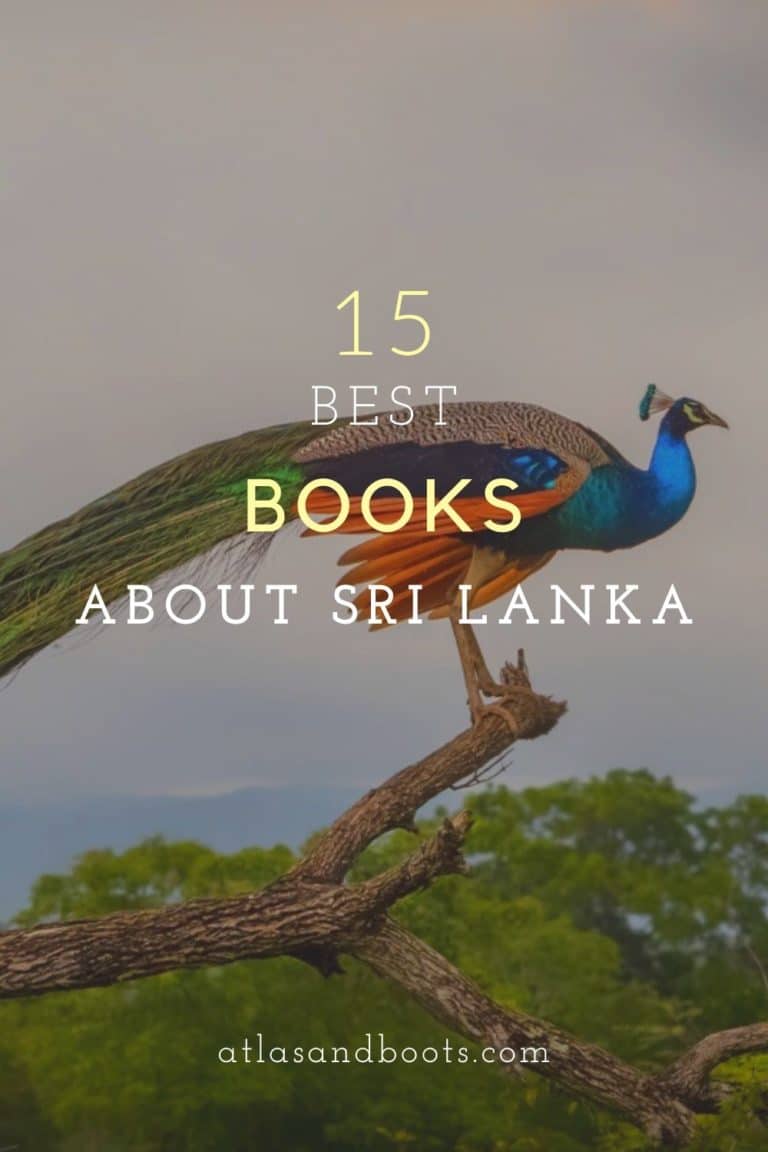 ---