Croatia's second city is a great base for exploring Dalmatia and beyond. Here's what not to miss when planning day trips from Split
If Dubrovnik is a picture-perfect slice of old-world charm, then Split is its slightly wearier cousin in the north. Built around the ancient Diocletian's Palace, Split is a bustling maze of houses, churches and chapels but with all the conveniences of a modern tourist town.
With a backdrop of dramatic coastal mountains and the turquoise waters of the Adriatic, Split is a destination in and of itself but also a great base for venturing further afield. Here are five day trips from Split you should add to your itinerary.
Blue Cave
Recommended tour: Blue Cave & Hvar & 6 islands day trip from Split
Duration of tour: 11 hours (shorter tours available)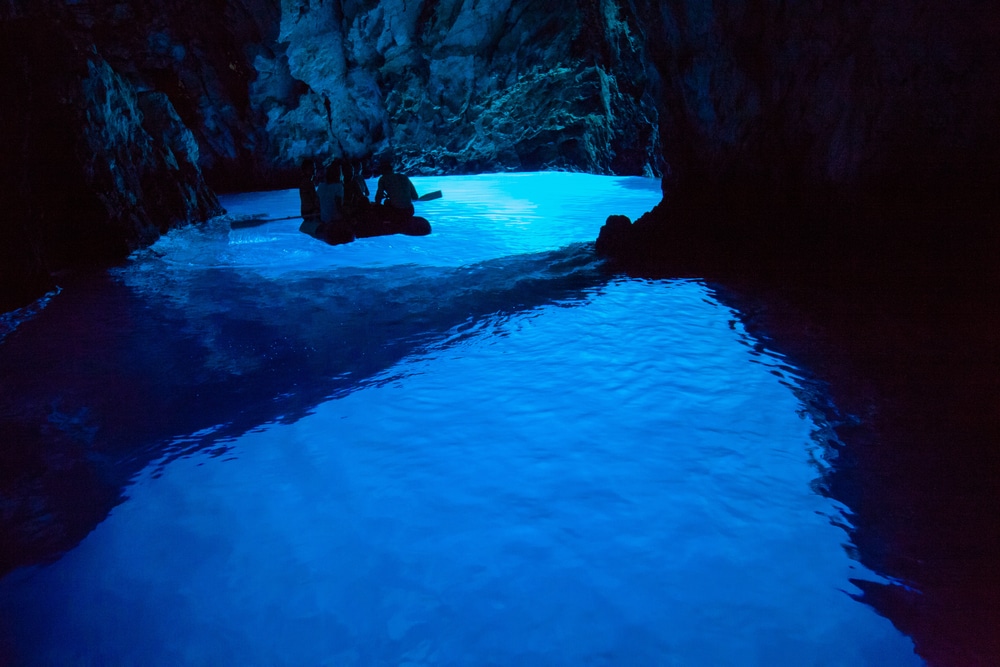 The Blue Cave is one of Croatia's most famous natural wonders. Located on the tiny island of Biševo, this extraordinary sea cave is bathed in a surreal blue light between the hours of 11am and 12pm.
The unearthly effect is created when the sun's rays pass through an underwater opening and reflect off the limestone floor, steeping the water in a sapphire blue. Rocks beneath the water gleam silver and pink to a depth of 16m.
In the summer, tourists flock to the site, so consider visiting in the shoulder season to beat the crowds in Croatia.
Hvar
Recommended tour: Blue Cave & Hvar & 6 islands day trip from Split
Duration of tour: 11 hours (shorter tours available)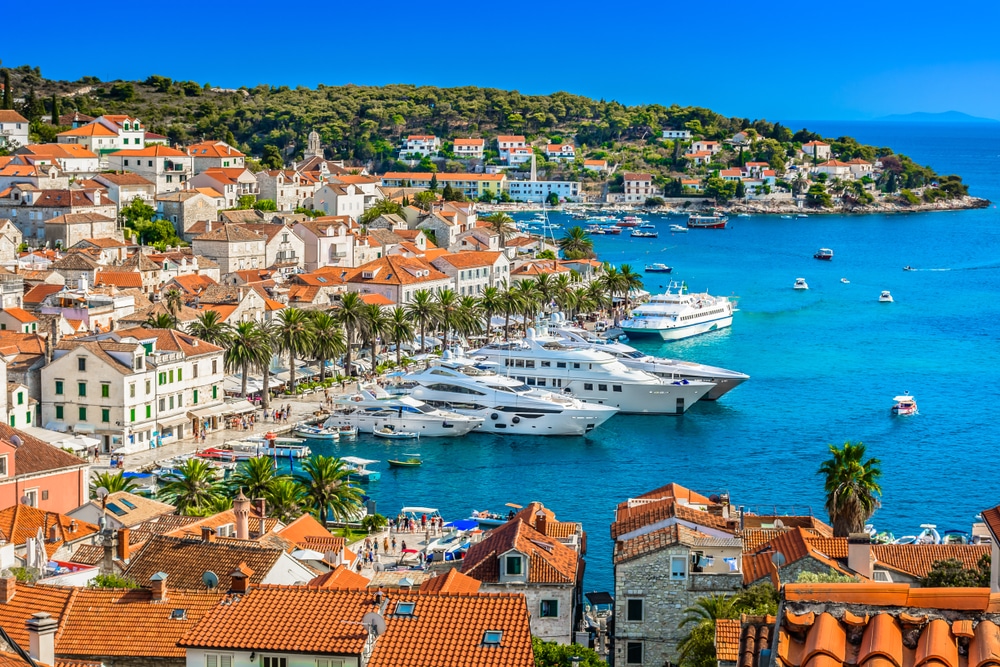 The island of Hvar is a slim slice of land dotted with jagged inlets, craggy peaks, vineyards, lavender plantations and abandoned stone villages.
Hvar Town is home to one of the most beautiful harbours in the world and its impressive collection of yachts speaks to its status as a celebrity hideout.
The town itself is laced with narrow stone-paved streets and picture-perfect houses with terracotta roofs. Wander along the main square and climb the ramparts of the medieval castle, or swim at the numerous beaches and take a taxi boat out to one of the Pakleni Islands.
Trogir
Recommended tour: Blue Lagoon & Trogir & 3 islands half day trip from Split
Duration of tour: 5 hours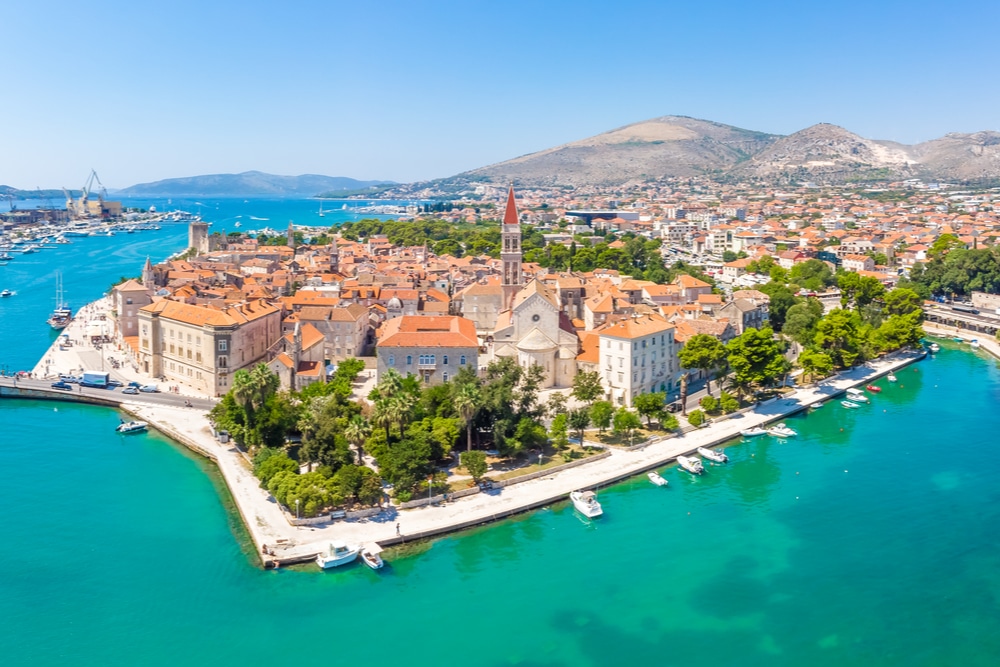 Trogir lies 30km west along the coast from Split and offers a calm complement to Split's lively pace. The historic centre is set within medieval walls on its own island, linked by bridges to the mainland on one side and the larger Island of Čiovo on the other.
Trogir's extraordinarily well-preserved Romanesque and Renaissance architecture earned it World Heritage Site status in 1997. Its masterpiece is St Lawrence's Cathedral, built over the course of five centuries. Its ornate west portal was carved by Trogir-born architect Master Radovan and dates back to 1240.
The town's historical pedigree is tempered by modern bars and cafes that line the seaside promenade. On summer nights, tourists and locals alike flock there, leaving the knot of maze-like streets gleamingly empty.
Krka National Park
Recommended tour: Krka Waterfall Tour day trip from Split
Duration of tour: 9 hours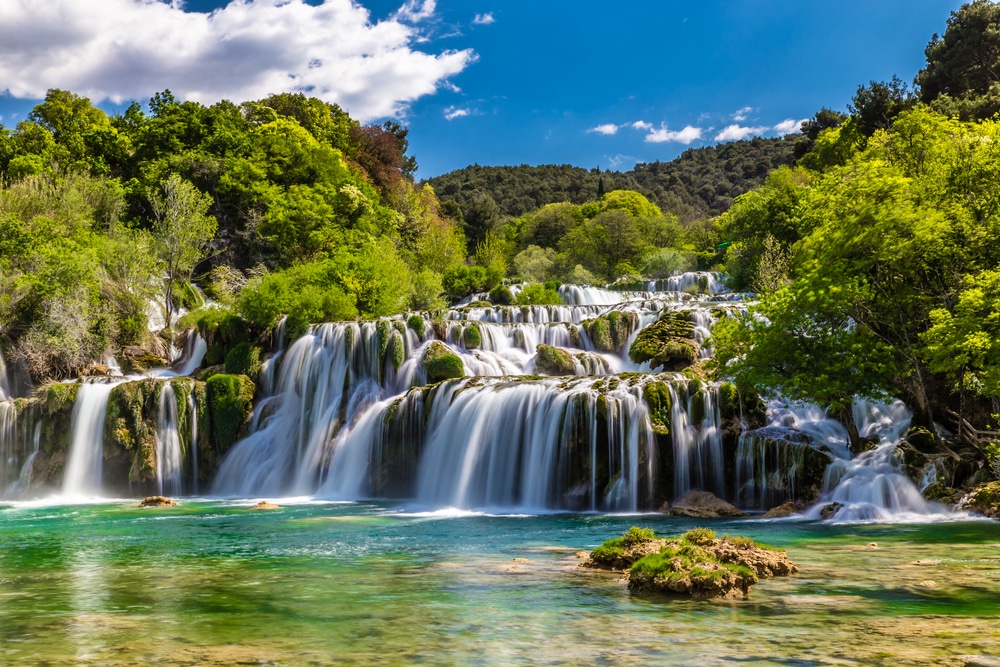 A little further afield lies Krka National Park, a wonderland of waterfalls, gorges, canyons, lakes and rapids, tracing the progress of the River Krka as it courses to the sea.
The main draw is Skradinski buk, a sequence of waterfalls and cataracts that spill over multiple travertine barriers. In total, the water plunges nearly 46m into a clear pool before flowing to the Adriatic Sea. Swimming is permitted here but at specific times of the year, so do check before you book.
The upper reaches of the river are quieter and offer plenty to see including two historic monasteries and another sequence of falls at Roški slap, all accessible by park-operated boats.
Plitvice Lakes National Park
Recommended tour: Plitvice Lakes Tour day tour from Split
Duration of tour: 13 hours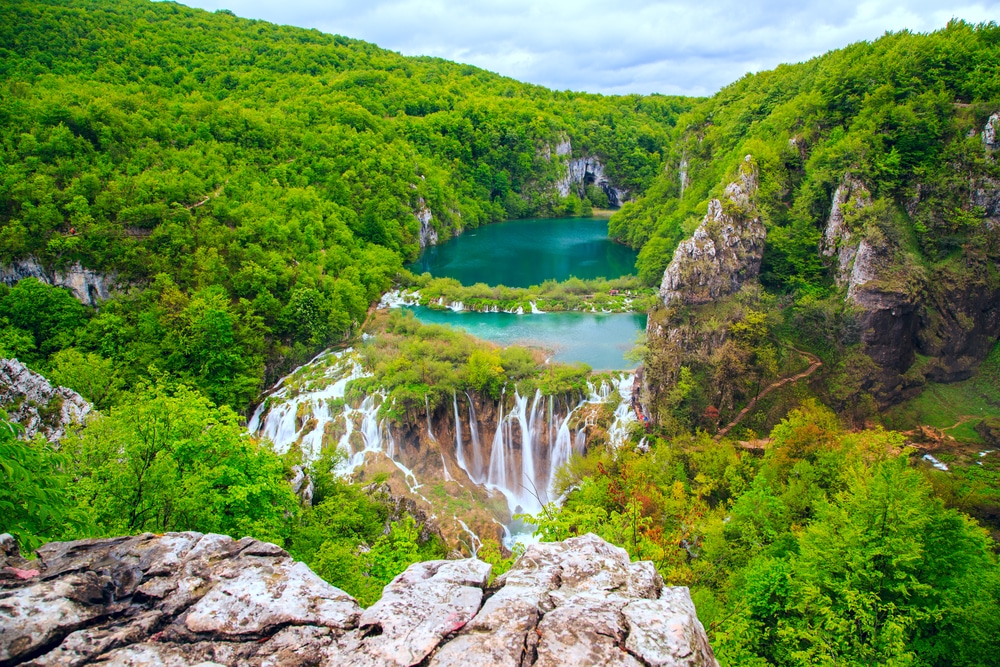 Plitvice is a little bit ambitious when it comes to day trips from Split. Located 250km (2.5hr drive) away, it is quite an undertaking, but we would be remiss not to mention it to those readers who will not be travelling around the country and might want to seize their only chance to see Plitvice.
This national park and World Heritage Site features a sequence of 16 turquoise lakes surrounded by densely forested hills. It's not the lakes, however, that are the main attraction but the hundreds of waterfalls that connect them.
This exquisitely scenic landscape was formed by the movement of travertine picked up by the river and deposited downstream. Repeated over the course of millennia, it created the terraced lakes we see today.
There is no swimming allowed and the site gets extremely busy in the summer, so do follow our advice on how to beat the crowds in Croatia.
---
We recommend using Bookaway to find bus, ferry and train tickets in Croatia. Book buses for Split here.
---
Enjoyed this post? pin it for later…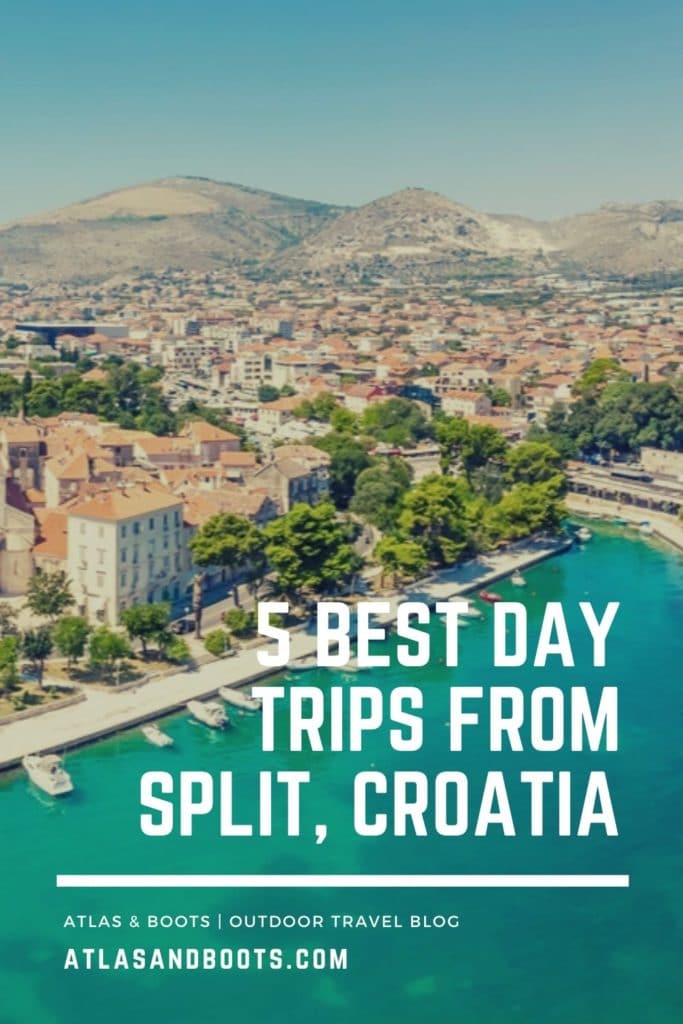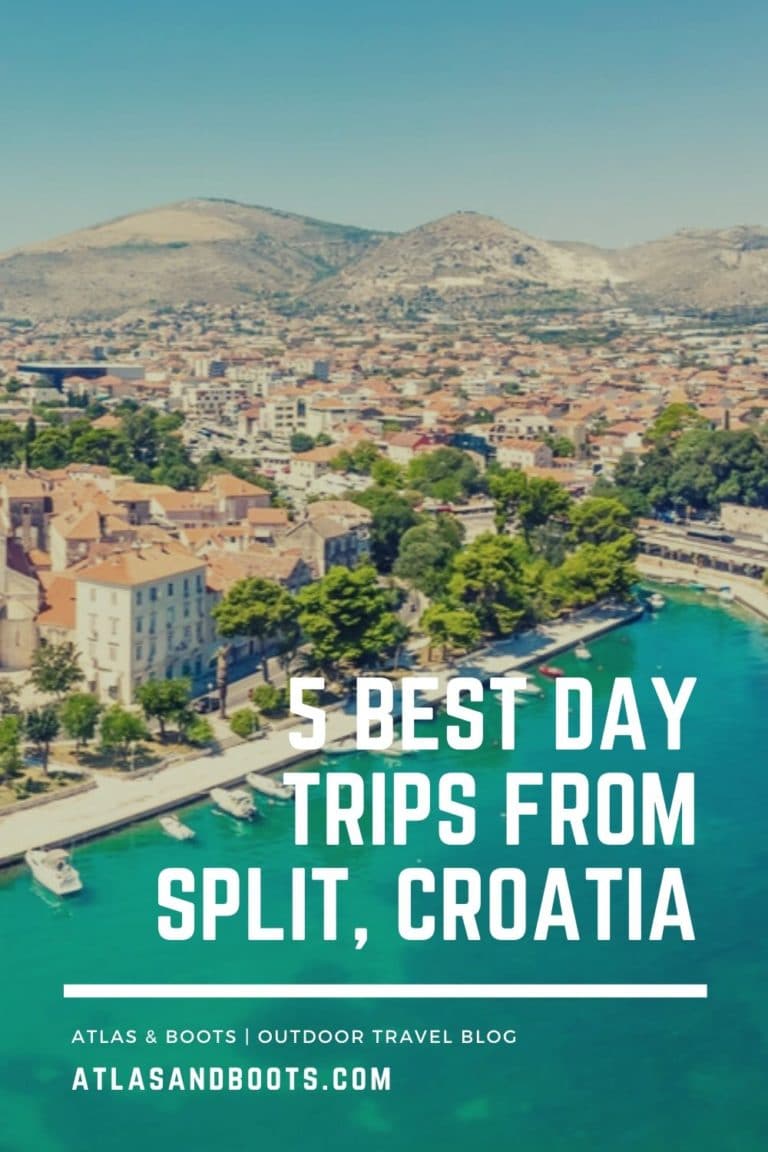 ---
Lonely Planet Croatia is a comprehensive guide to the country, ideal for those who want to both explore the top sights and take the road less travelled.