From the world's longest zipline to desert bedouin camps, these are the best things to do in Ras Al Khaimah
Ras Al Khaimah, one of the seven emirates that make up the UAE, is an intriguing blend of the modern world and old Arabia. Unlike its neighbouring emirates, overdevelopment is yet to engulf Ras Al Khaimah, more commonly known as RAK. This, along with its sandy coast and craggy interior, makes it a beguiling Middle East destination.
Meaning 'headland of the tent', Ras Al Khaimah is located in the northeastern part of the UAE, bordering Musandam, an exclave of Oman. Its position between the Persian Gulf and the Hajar Mountains reveals a range of landscapes from dramatic hilltop forts and dusty rose-red ridges to wind-hewn deserts and a glittering coastline of sandy beaches and mangroves.
As such, understated RAK is a more adventurous alternative to the skyscraper-choked emirates of Dubai and Abu Dhabi.
Best things to do in Ras Al Khaimah
From action-packed activities over the rugged ridges of Jebel Jais (the UAE's highest peak) to exploring an abandoned pearling village, these are the best things to do in Ras Al Khaimah.
1. Jais Flight
High in the Hajar Mountains of Ras Al Khaimah is the Jais Flight zipline. At 2.83km, it is the world's longest zipline, stretching from the top of the 1,680m (5,500ft) Jebel Jais across the deep chasms and rugged cliffs of the highest mountain range in the eastern Arabian peninsula.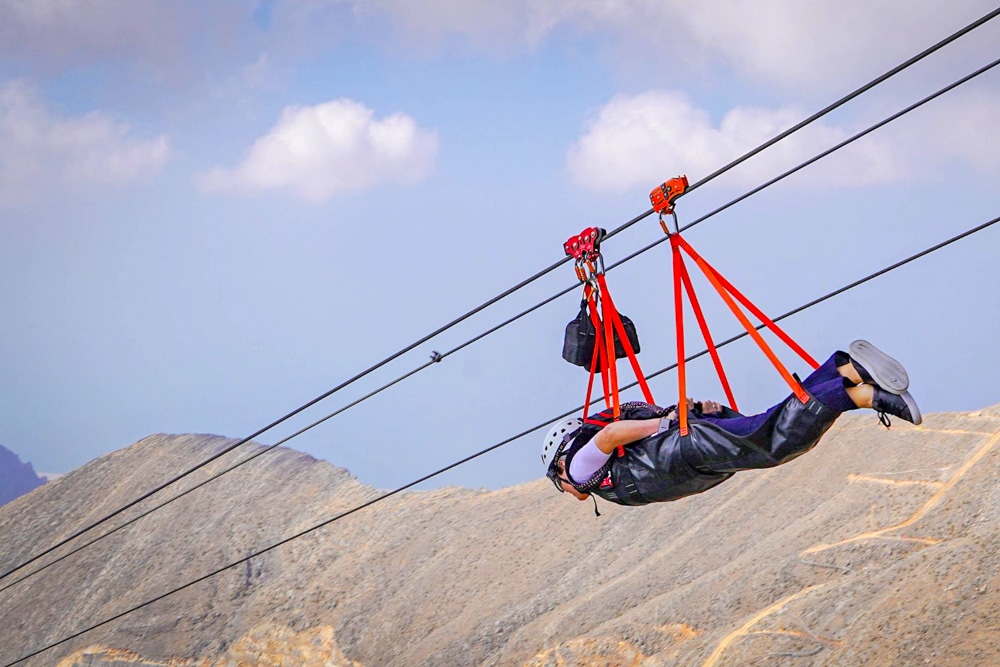 Reaching speeds of 160kmph, it takes almost three minutes to hurtle across the vast ravine. Prior to 'take off' you're given a quick safety briefing before you're strapped into a specialist harness and supplied with goggles, a helmet and an action camera which can either face backwards, recording every thrilling moment as it flashes across your face, or forwards, capturing the scenery as you shoot across the abyss.
You're then driven up to the launchpad, a platform clamped onto the upper slopes of Jebel Jais, where you're quickly secured into place and sent on your way, face first. Three minutes of gushing air, wild exclamations and gaping views later and you're slowing down to arrive at the gondola on the other side of the canyon.
Book tickets via Visit Jebel Jais.
2. Jais Sledder
The Jais Sledder is like a rollercoaster that you can control. After stepping into your seats and getting winched to the top of the course, you're released along the narrow tracks that bank and loop left and right. It's possible to hurtle downwards at speeds of up to 40kmph – it's entirely up to you as you control the handbrake.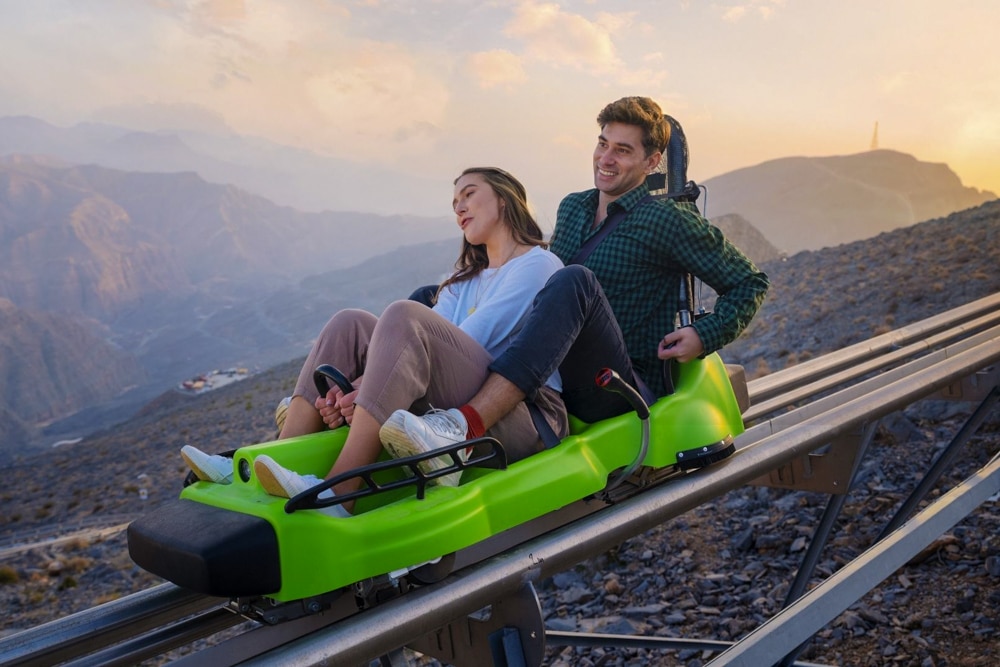 Some are more daring than others. We followed a lady who was clearly a little apprehensive and thus rather generous with the brake. We tried to release it completely on the straights but took a heavier touch on the corners. Whatever your approach, it's great fun.
Book tickets via Visit Jebel Jais.
3. Via ferrata
Latin for 'iron path', via ferrata is a bridge between scrambling and climbing. It is more exposed than scrambling with better unimpeded views. However, unlike rock climbing, it requires very little equipment or complicated rope work.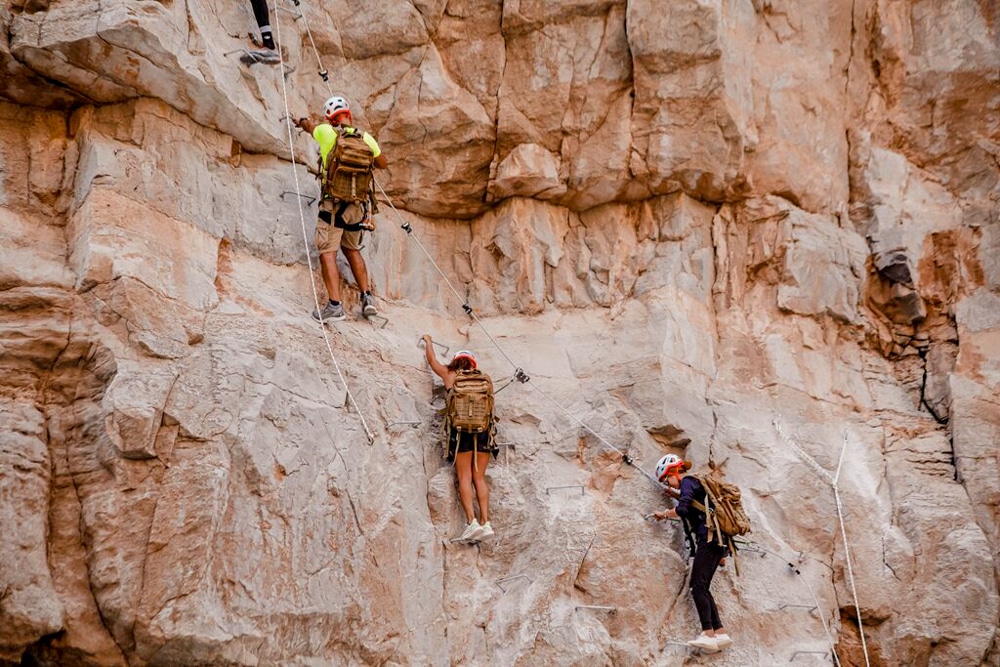 The 470m (1,542ft)-high Jais Via Ferrata connects popular hiking trails over the Hajar Mountains via a series of thrilling courses. There are three routes to choose from: the Ledge Walk, Middle Path, or for the most hair-raising experience, the Julphar Scare. Whichever one you opt for, the routes make use of three zip lines measuring 30m, 60m and 300m that whip you between assault courses.
Book tickets via Visit Jebel Jais.
4. Jais Sky Tour
Finally, if none of the above Jebel Jais thrills takes your fancy then the Jais Sky Tour offers a fun – but slightly less scary – option that still gets the adrenalin pumping albeit at a more leisurely pace.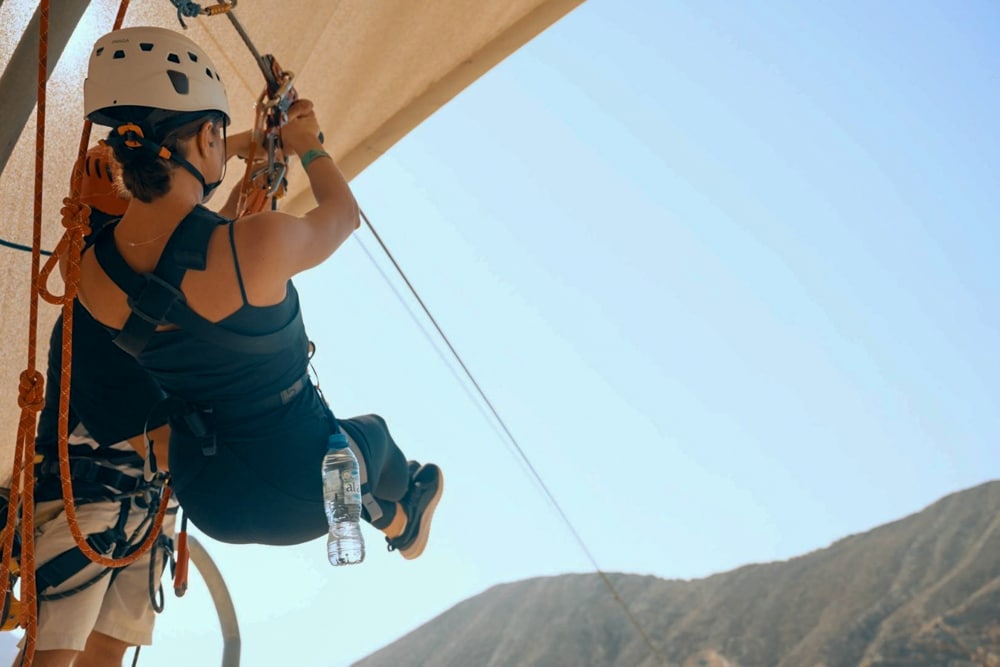 The experience takes around two hours, working its way through a network of six ziplines that range from just 337m (1,105ft) to well over 1,000m (3,280ft), covering around 5km in total with an average speed of around 60kmph. En route, you'll get plenty of birds-eye views of the Hajar's peaks and valleys from as high as 1,250m (4,100ft).
Book tickets via Visit Jebel Jais.
5. desert camp
Visiting a bedouin camp is always a popular activity in the desert landscapes of the Middle East, and Ras Al Khaimah is not short of options. They range from boutique and intimate affairs such as Sonara Camp Al Wadi and Bedouin Oasis Desert Camp to more rustic experiences such as Camp 1770 – the highest such camp in the UAE – as well as more commercial, family-orientated camps such as Bassata Desert Village.
Most of the camps offer overnight stays, usually in a traditional bedouin tent, as well as options to visit for meals, an afternoon, or specific activities such as sand boarding, archery, dune safaris and quad biking.
6. DHAYAH FORT
Dhayah Fort is one of the last remaining hill forts in the UAE and the highest in the country. Perched atop a 70m-high mound above plains of date palms, the fort was built in the 18th century but the wider area has been a place of settlement since prehistoric times.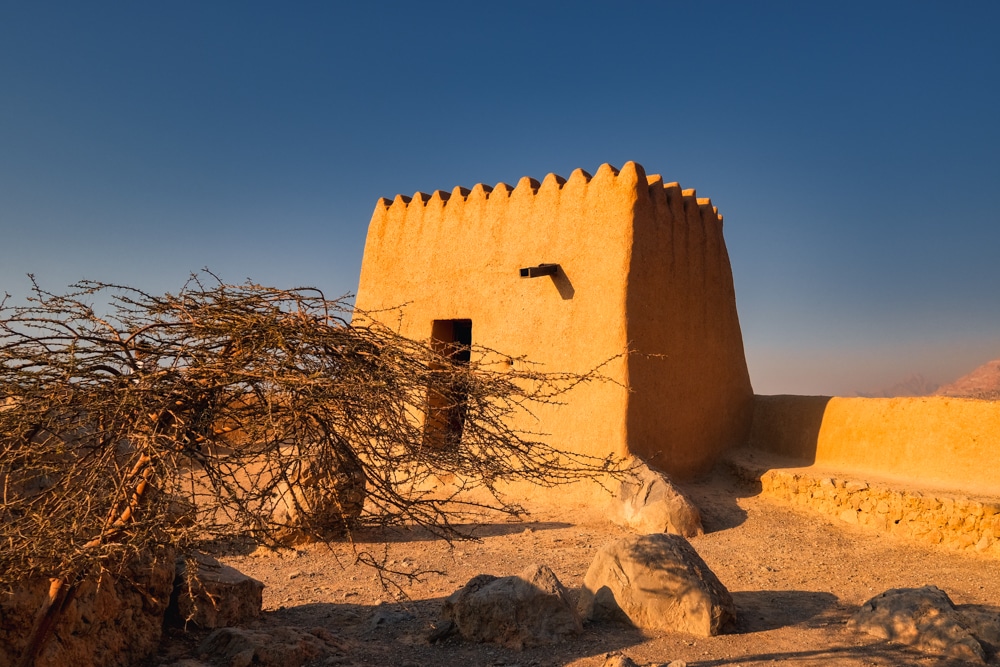 There are 239 sweat-inducing steps up to the ramparts, but the 360-degree views of the surrounding lush plantations, terracotta Hajar mountains and sparkling waters of the Persian Gulf are worth the effort. Catch it in the late afternoon when the setting sun brings out the colours of the mud brick.
Book a tour on viator.com.
7. SUWAIDI PEARLS
The UAE, particularly Ras Al Khaimah, has a pearl fishing history dating back over 7,000 years. The best way to gain an insight into this fascinating industry is to visit the Suwaidi Pearl Farm, located on a floating pontoon amid the tranquil waters and mangroves off the shore of the region's oldest pearl fishing village, Al Rams.
During the visit, you'll learn about the process of pearl diving, see plenty of exquisite examples and meet raconteur Abdulla Al Suwaidi who opened Suwaidi Pearl Farm in honour of his late grandfather Mohammed, affectionately known as the 'last pearl diver'.
8. Al Jazirah Al Hamra
Translated as 'Red Island', eerie Al Jazirah Al Hamra is the only remaining historical pearling village in the entire Gulf region after the others were razed following the discovery of oil in the region. The town dates from the 16th century, making it among the oldest and best-preserved coastal villages in all the emirates.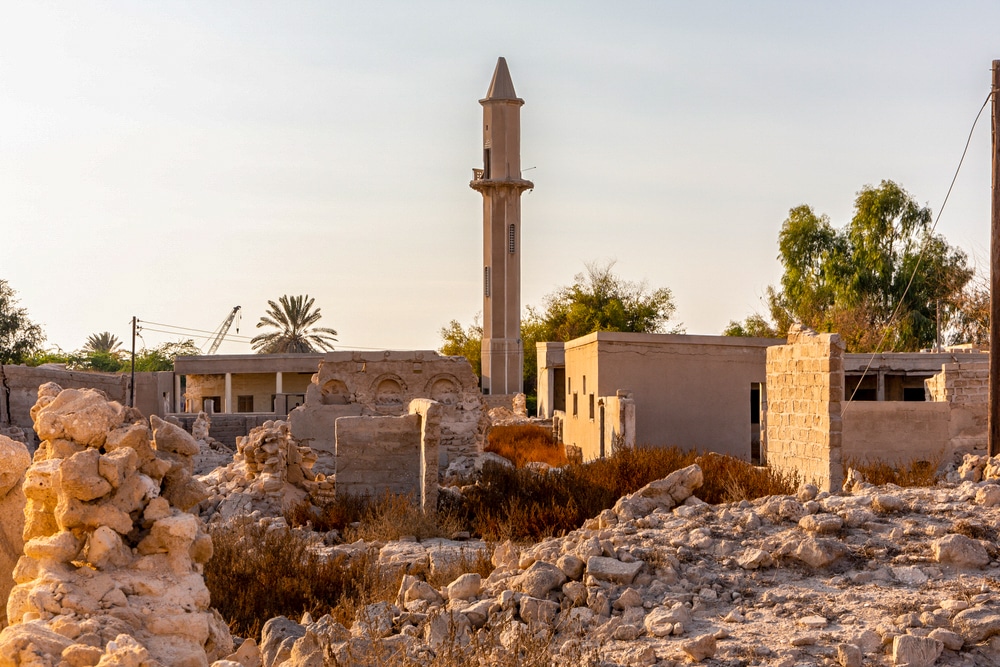 The village was inhabited as recently as 1971 but is now completely abandoned. The crumbling (some say haunted) ruins include coral-block houses, fortifications, watchtowers, a school and a souk as well as the village mosque with its distinguished minaret.
The site is unmanned so you will need to organise a transfer or hire a car to visit (map).
9. Mohammed Bin Salem Mosque
Ras Al Khaimah's Mohammed Bin Salem Mosque is distinctly modest in comparison to the sparkling grand designs found in Dubai and Abu Dhabi. The original 18th-century building was destroyed during the British occupation of 1819-20, but was recently restored using the traditional method of coral stone and beach rock.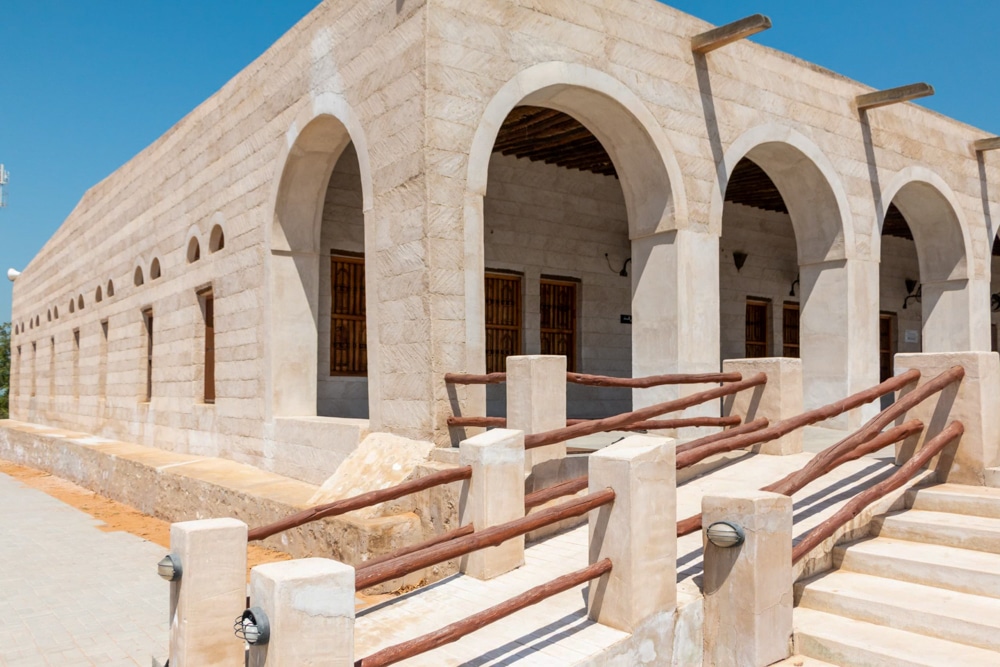 Non-Muslims are welcome to enter the mosque outside of prayer times. If you are planning a visit, dress modestly – no shorts or t-shirts and women should wear a headscarf.
10. National Museum
Located in a 19th-century fort, the unassuming National Museum of Ras Al Khaimah houses a mishmash of exhibits behind its ornate wooden doors including archaeological and ethnological artefacts for visitors to peruse.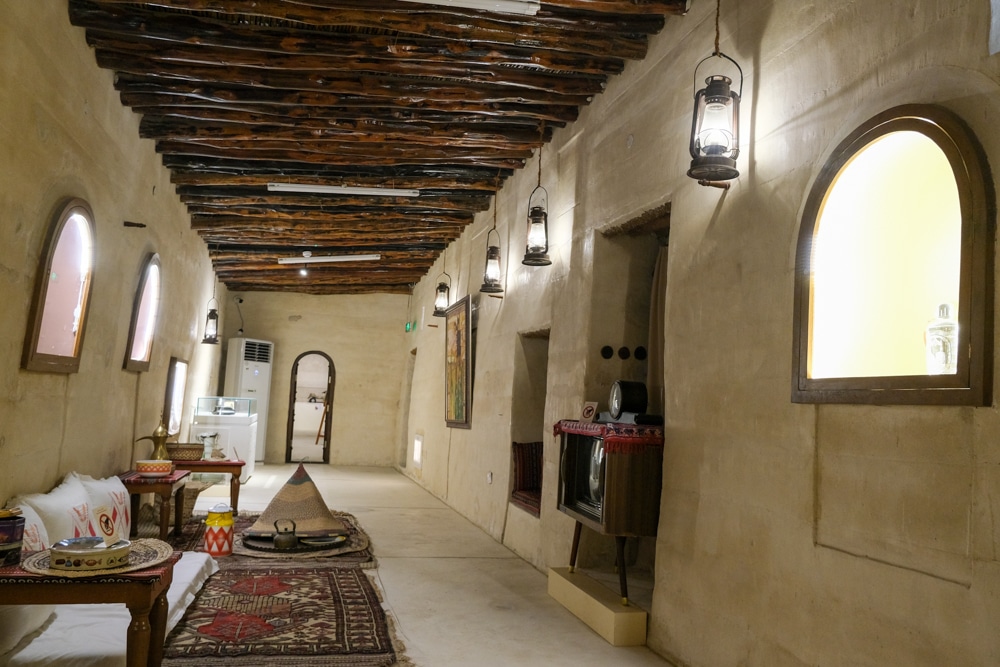 Perhaps the most impressive displays are the Neolithic and Islamic-era artefacts excavated from local digs, including one at Julfar, a significant Islamic trading port active between the 14th and 17th centuries.
Book a tour on viator.com.
11. HIghlander Ras Al Khaimah Trek
The Highlander UAE trek is part of the Highlander Adventure collection of hikes. There are two options to choose from: the 55km three-day Highlander55 or the 30km two-day Highlander Experience. As it was Kia's first Highlander event, we opted for the two-day option.
There are designated campsites where there is ample space to pitch tents. The sites also have access to water and basic camping toilets. Food for the evening meal and the following day's breakfast and lunch is provided at both campsites.
The trek takes place in November (this year it ran from 18th to 20th November) and the logistics – including internal transfers to and from trailheads, routes, food, maps and campsites – are all arranged and included in the price.
Read more about our Highlander UAE.
Best Things to do in Ras Al Khaimah: the essentials
What: The best things to do in Ras Al Khaimah, UAE.
Where: We stayed at the Hilton Ras Al Khaimah Beach Resort, a 5-star resort near the centre of Ras Al Khaimah, boasting a 1.5km stretch of sandy beach and six swimming pools, including an adults-only pool. All rooms come with a private balcony or patio area with either sea, garden or city views. On-site dining options include Italian, Lebanese and Caribbean restaurants, a buffet and several bars.
We also spent a night at Bear Grylls Explorers Camp, a simple and quiet spot nestled in a gorge in the Hajar Mountains around 45 minutes from downtown Ras Al Khaimah by car. Rooms are converted containers with bunk beds and basic amenities. Customers have to bring their own food to cook on the outside barbecues.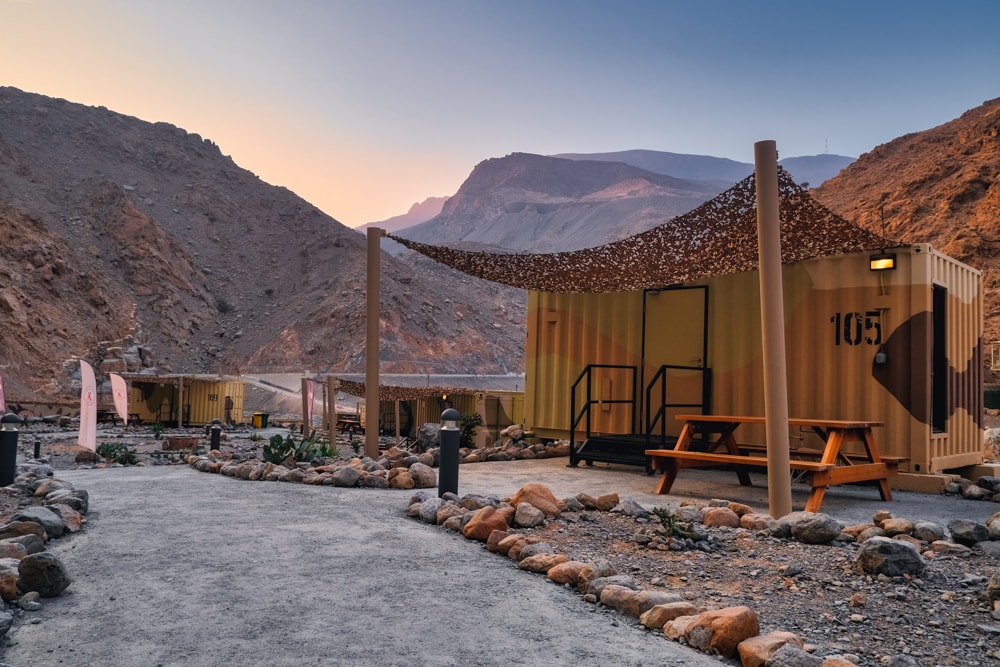 When: The best time to visit Ras Al Khaimah is from November to March when temperatures are cooler. As the northernmost emirate, Ras Al Khaimah enjoys a slightly cooler climate than the rest of the UAE. Up in the mountains, the evenings can get cold so make sure you pack warm clothing too.
How: Public transport in Ras Al Khaimah and the UAE isn't as well developed compared with many countries, particularly when it comes to inter-emirate travel. Intercity buses run from Dubai Union to Ras Al Khaimah ($6-8 USD) as well as city buses serving key destinations in Ras Al Khaimah. See RAKTA for timetables and tickets.
Many choose to rent a car while in Ras Al Khaimah although by far the easiest way to get around is to join organised tours and take day trips. These can be arranged through your hotel or, for better prices, booked in advance through Visit Jebel Jais or Visit Ras Al Khaimah. Some day trips combining multiple activities are also available on Viator.
We flew with British Airways from London to Dubai, which is a 1.5-hour drive from Ras Al Khaimah. Book flights via Skyscanner for the best prices.
---
Enjoyed this post? pin it for later…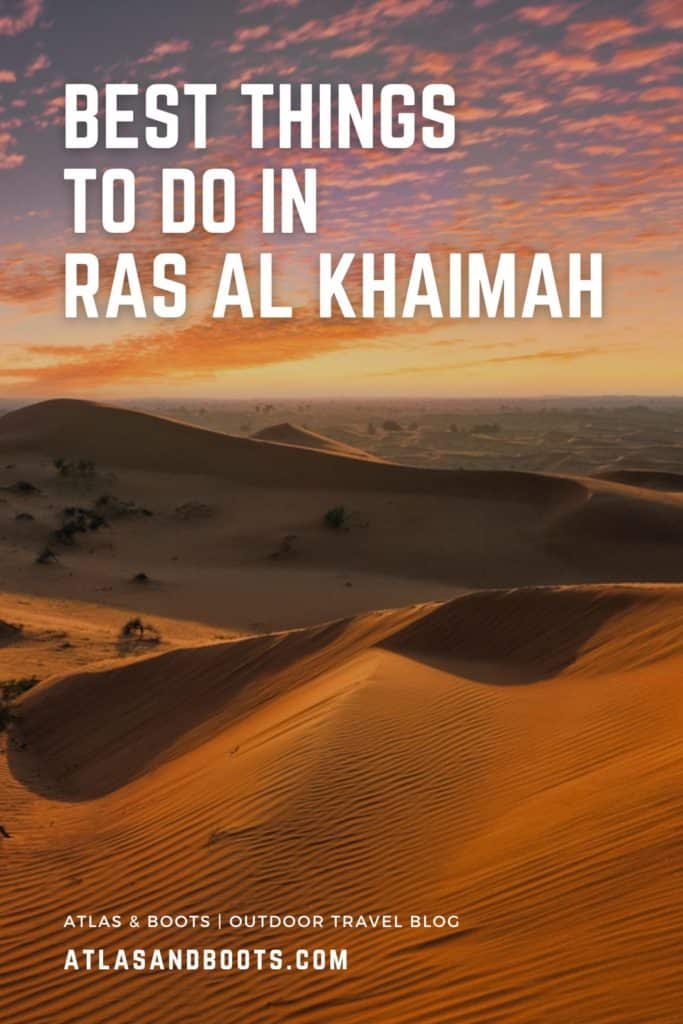 ---
Lead image: Atlas & Boots