Helsinki has been named Europe's most walkable capital city based on metrics including air quality, green space and personal safety
Helsinki in Finland is Europe's most walkable capital city, according to research by British footwear retailer Schuh. The Nordic capital topped the rankings based on several metrics including air quality, cleanliness, street lighting, green space and noise pollution. The study also considered how safe a city is for walking alone by both day and night.
I've spent a lot of time in London this year and while training for Denali, have been doing a lot of urban walking. I've been using the WK400 walking shoe from Keen, one of my favourite outdoor brands. The shoe is specifically designed for city walking and features a curved sole and cushioned midsole that encourages forward momentum. Sadly, London isn't super walkable, which made me wonder which cities are?
Overall, 48 European capital cities were assessed, with the Finnish capital coming out on top. Helsinki was followed by Reykjavik in Iceland, Vilnius in Lithuania, Copenhagen in Denmark and Vienna in Austria.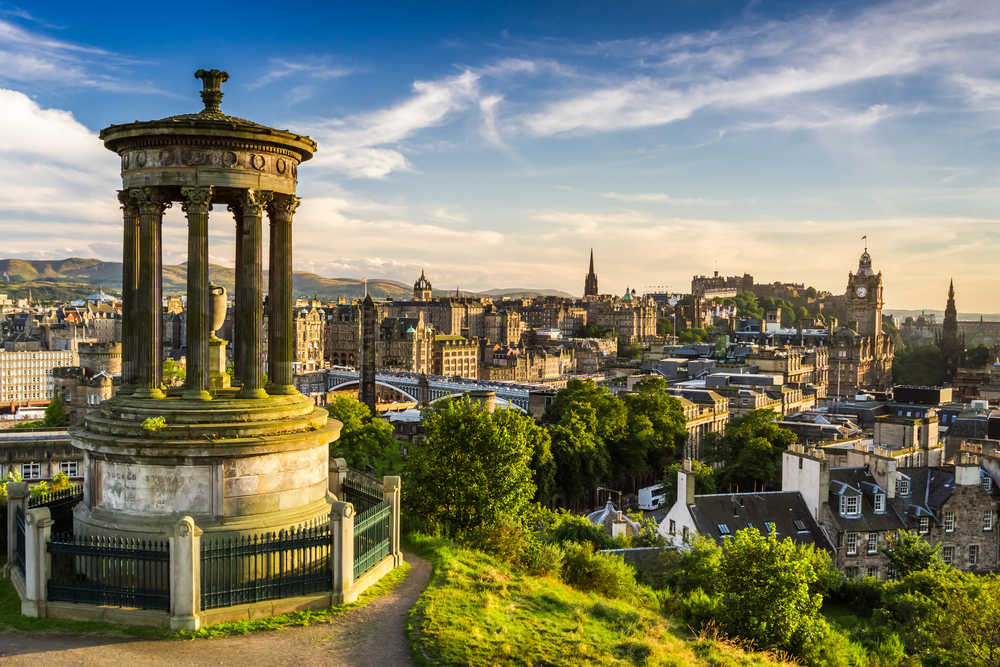 Edinburgh in 15th was the highest placed of Britain's national capitals, closely followed by Belfast and Cardiff – 18th and 19th respectively. London didn't compare so well in 28th place. It performed poorly when it came to walking alone at night, air quality and, particularly, noise pollution.
In 2022, the UN declared London one of the noisiest cities in Europe with residents regularly being exposed to average levels of 86dB – well above the World Health Organization's safety threshold of 53dB.
Helsinki is Europe's most walkable capital city
For six consecutive years, Finland has been crowned the happiest country in the world while, in 2020, Helsinki was voted the world's happiest city. With its distinctly maritime feel, Helsinki performs consistently well across the board without actually topping any of the individual metrics. It does score particularly highly for air quality, cleanliness and green space.
Located on the shore of the Gulf of Finland, Helsinki's clutch of bays, inlets and islands ensures the city's air remains fresh and the streets rarely feel claustrophobic. Just a short ferry ride away is the popular walking spot Suomenlinna, a UNESCO-listed archipelago of car-free islands connected by walkways.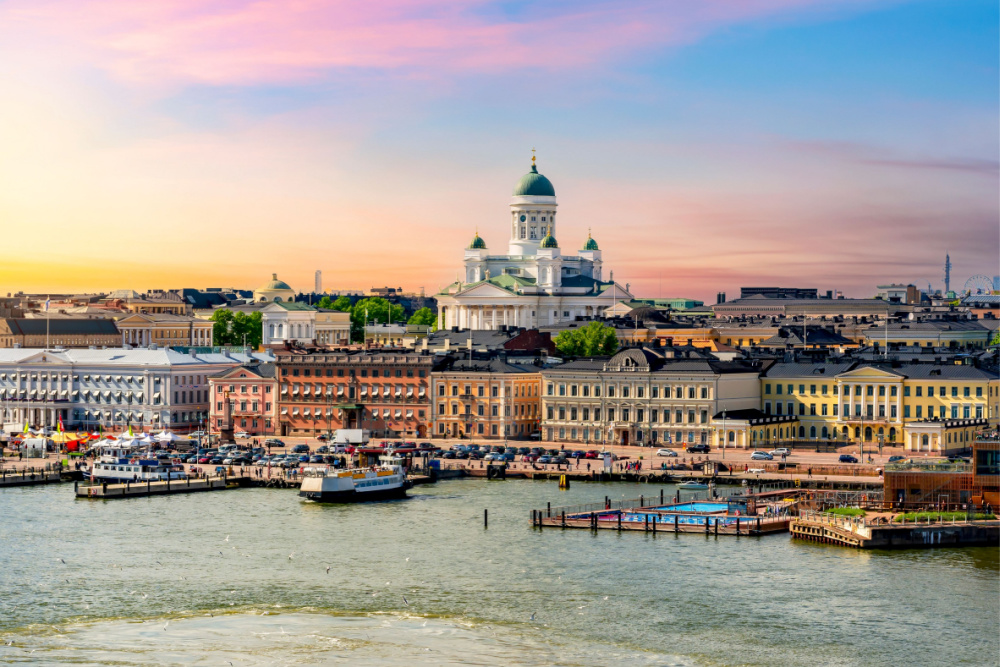 Back from the water, Helsinki's wide boulevards and cosy backstreets abound with exquisite architecture, covered markets, Baltic bars and Michelin-starred restaurants.
Popular walking spots include the charming Esplanadi, a wide tree-lined boulevard set across from the harbour, as well as Senate Square where the elegant chalk-white cathedral of Tuomiokirkko can be found.
Another of the city's most atmospheric spots is the square towards the eastern end of Aleksanterinkatu which is overlooked by the onion-domed Russian Orthodox Uspenski Cathedral.
Other top performers
The Icelandic capital of Reykjavik is the world's most northerly capital and Europe's second most walkable. Like Helsinki, the city benefits from a coastal location with its dramatic position on the southern shore of Faxaflói Bay giving it a sense of space and calm so often missing from other European capitals. Across the bay's churning seas is a panorama of brooding hills and snowcapped mountains.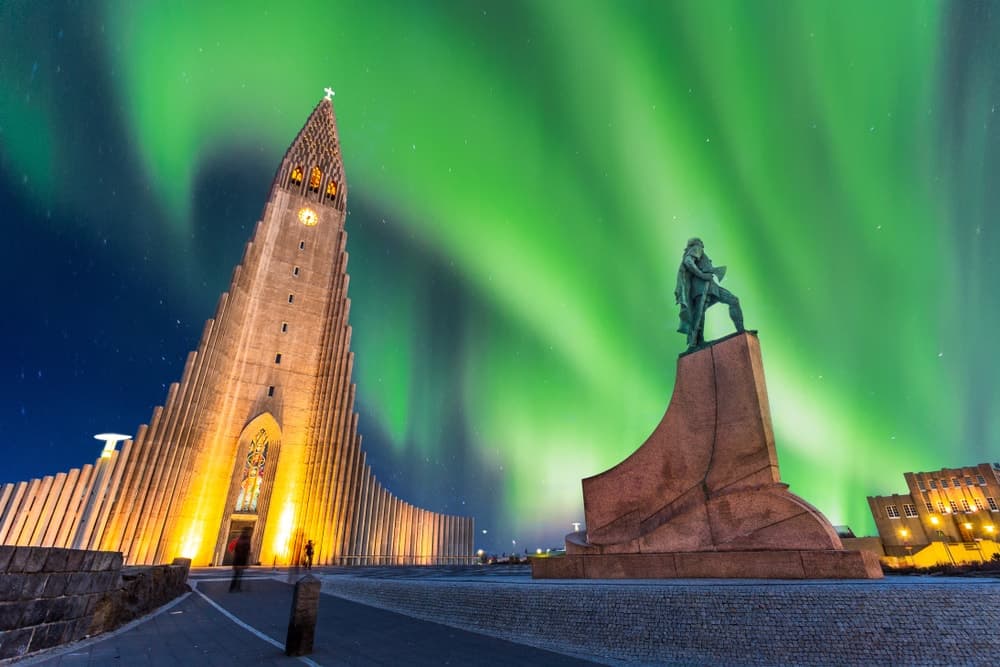 Vilnius in Lithuania is the highest-ranked European capital city in terms of green space, which covers around 40% of its area. The city also boasts a UNESCO-listed Baroque Old Town (which happens to be Eastern Europe's largest), the self-declared breakaway Republic of Užupis, eye-catching street art around every corner and wacky statues such as the Frank Zappa Memorial on Kalinausko Street.
Rounding out the top five are the capitals of Copenhagen in Denmark and Vienna in Austria, two cities consistently ranked among the world's most liveable. Copenhagen's centre is largely pedestrianised and has a vibrant café culture while the brightly coloured stretch of houses along Nyhavn is one of Europe's most iconic scenes.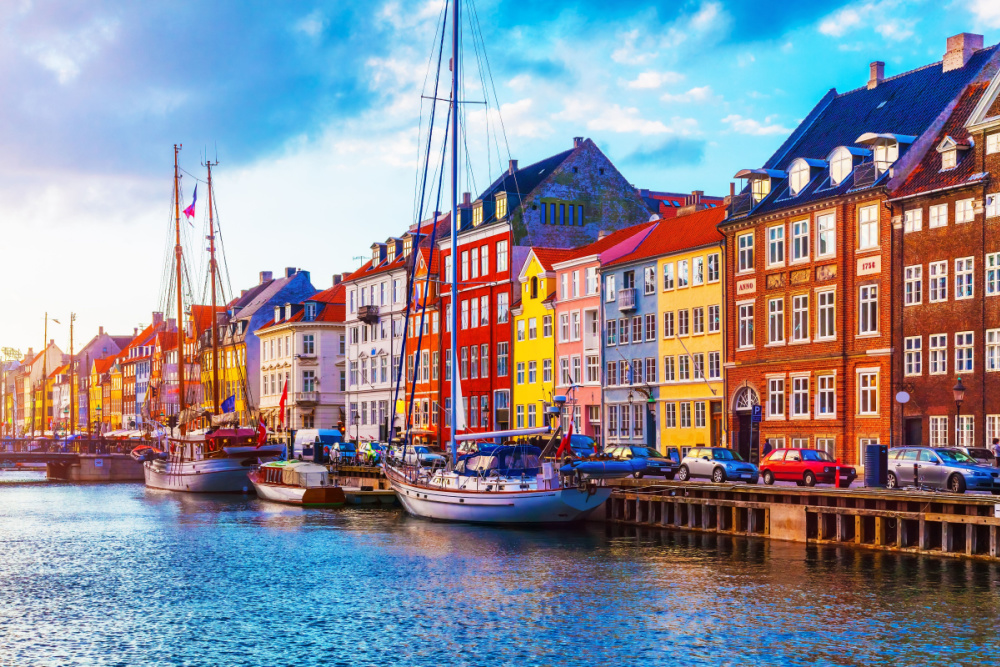 Vienna, with its romantic and compact city centre, imperial architecture, grand palaces and the ever-sublime Danube River, also performed well across all metrics. However, it only just snuck ahead of Ljubljana in Slovenia and Bern in Switzerland, which has the cleanest air of all European capitals.
At the bottom of the table, in last place, is the Turkish capital city, Ankara, although given its location in Anatolia, there is an argument that the city is more Asian than European. Regardless, the city performed poorly in most metrics, particularly in terms of green space and air quality. Skopje, the capital of North Macedonia, was another poor performer and has the unenviable crown of having the worst air quality of any European capital.
Complete rankings
Below is the complete ranking of Europe's capital cities. Some cities, including Kyiv in Ukraine, Vaduz in Liechtenstein and San Marino have been omitted due to a lack of data.
Helsinki, Finland, 91.7
Reykjavik, Iceland, 89.6
Vilnius, Lithuania, 89.1
Copenhagen, Denmark, 87.1
Vienna, Austria, 86.6
Tallinn, Estonia, 86.0
Ljubljana, Slovenia, 86.2
Bern, Switzerland, 86.0
Oslo, Norway, 83.4
Zagreb, Croatia, 83.1
Luxembourg, Luxembourg, 83.0
Stockholm, Sweden, 82.5
Amsterdam, The Netherlands, 80.5
Riga, Latvia, 79.4
Edinburgh, Scotland, UK, 79.3
Prague, Czech Rep., 79.2
Lisbon, Portugal, 78.1
Belfast, Northern Ireland, UK, 76.2
Cardiff, Wales, UK, 76.2
Berlin, Germany, 74.8
Bratislava, Slovakia, 73.1
Warsaw, Polan, 72.9
Astana, Kazakhstan, 72.5
Andorra la Vella, Andorra, 72.1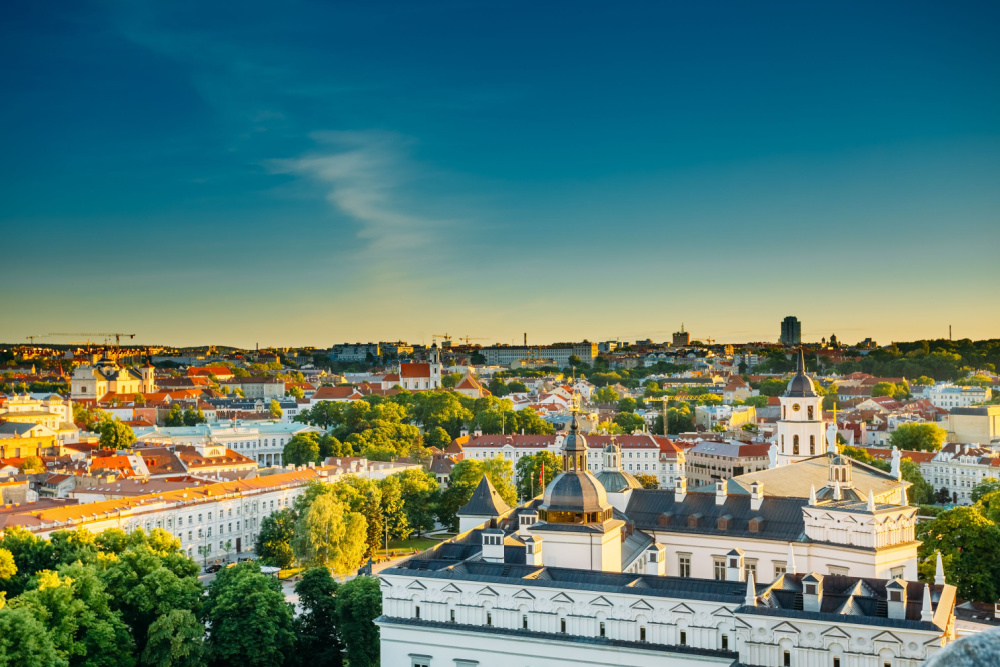 Podgorica, Montenegro, 70.6
Dublin, Ireland, 69.9
Budapest, Hungary, 67.2
London, England, UK, 64.9
Baku, Azerbaijan, 64.2
Belgrade, Serbia, 64.2
Nicosia, Cyprus, 63.8
Chisinau, Moldova, 62.8
Madrid, Spain, 63.2
Bucharest, Romania, 61.3
Brussels, Belgium, 59.5
Monaco, Monaco, 59.3
Valetta, Malta, 58.8
Paris, France, 57.3
Sarajevo, Bosnia & Herz., 56.6
Rome, Italy, 55.9
Tirana, Albania, 55.7
Sofia, Bulgaria, 54.9
Tbilisi, Georgia, 54.7
Yerevan, Armenia, 55.0
Athens, Greece, 52.7
Pristina, Kosovo, 52.9
Skopje, North Macedonia, 49.7
Ankara, Turkey, 49.7
---
Enjoyed this post? pin it for later…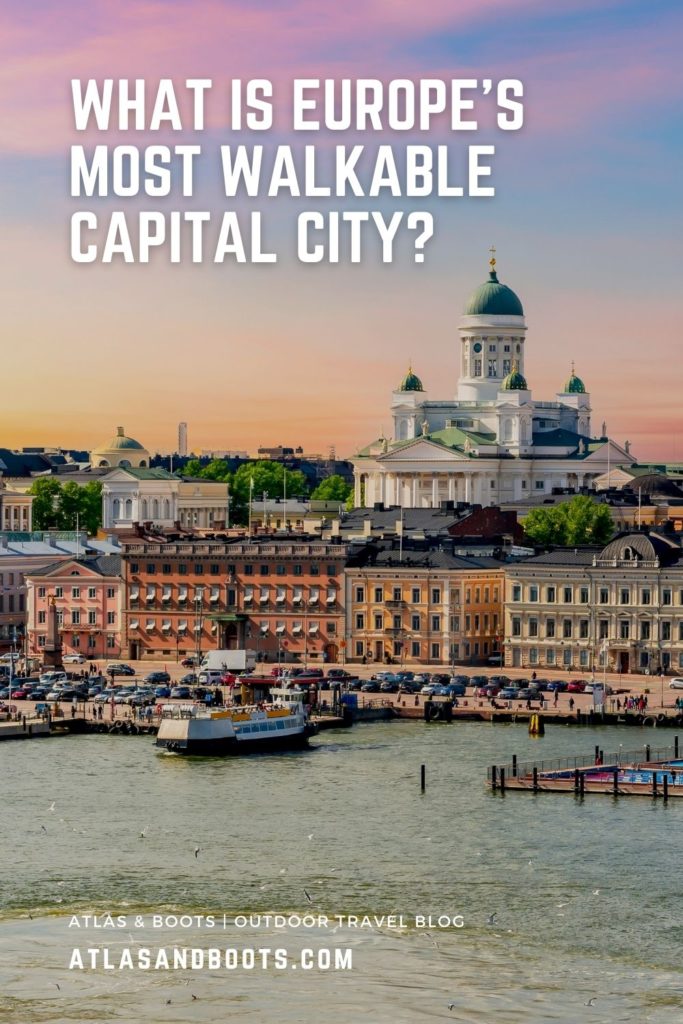 ---