We share the most interesting facts about K2, gathered from years of reading, writing and dreaming about this notorious mountain
Rising from the Baltoro Glacier in the heart of the Karakoram is K2, one of Earth's most remarkable mountains. Revered in the mountaineering world, the pyramidal peak is the ultimate challenge for climbers.
The world's elite alpinists have attempted its treacherous slopes. Several have conquered the summit, but many have lost their lives.
I recently visited Pakistan for the first time to complete the K2 base camp trek followed by a crossing of the Gondogoro La Pass. The route took me past some of the most beautiful mountains in the world: Trango Towers, Masherbrum, Mitre Peak and Laila Peak to name but a few.
En route, I read two books about the infamous mountain to add to the reams of literature I've consumed over the years. From summit records to misleading titles, we examine the most interesting facts about K2, the crown of the Karakoram.
Interesting facts about K2
1. At 8,611m (28,251ft), K2 is the second-highest mountain on Earth. Only Mount Everest at 8,848m (29,029ft) is higher – by 237m (778ft).
(Source: Britannica)
2. K2 is one of the 14 eight-thousanders, the only mountains in the world over 8,000m (26,247ft).
(Source: NASA Earth Observatory)
3. K2 got its name when in 1856 Thomas George Montgomerie – a British officer working for the Great Trigonometrical Survey of India – climbed a small mountain in Kashmir. He spotted two prominent peaks over 200km away in the Karakoram and named them K1 and K2, the 'K' standing for Karakoram. K1 was renamed Masherbrum – its local name. However, K2 appeared not to have a local name, possibly due to its remoteness.
(Source: The Telegraph)
4. The name Mount Godwin-Austen is occasionally used in honour of Henry Godwin-Austen, an early explorer of the area. The Royal Geographical Society rejected the name, but it was used on numerous maps and is still seen in places.
(Source: CIA World Factbook)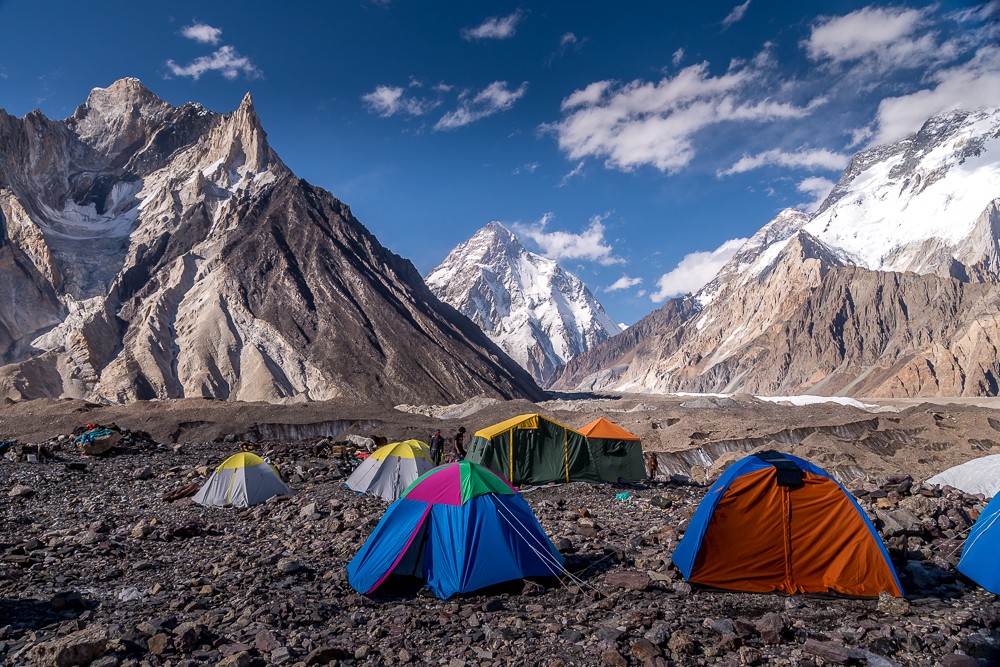 5. Another name more commonly used is Chogori, derived from two Balti words, chhogo (big) and ri (mountain). This may just be a name created by western explorers or possibly a confused response to the question "what's that called?" as very few local people would have ventured close to K2.
(Source: Curran, Jim. (1989). K2: Triumph and Tragedy. London: Mariner)
6. K2 has been known as the Savage Mountain ever since George Bell used the term following an expedition in 1953. Having nearly slipped to his death during a failed ascent, he described it as "a savage mountain that tries to kill you".
(Source: Seattle Times)
7. Until recently, K2 was the only eight-thousander to have never been climbed in winter. However, in January 2021, a team of 10 Nepali climbers led by Nimsdai Purja made history with the first winter summit of K2.
(Source: BBC News)
8. It is estimated that between one in four or five K2 summiteers die on the mountain. This is a summit-to-death rate of around 22%. On Everest, this rate is estimated to be 3%. Annapurna is the only eight-thousander with a higher death rate at around 25%.
(Source: Alan Arnette)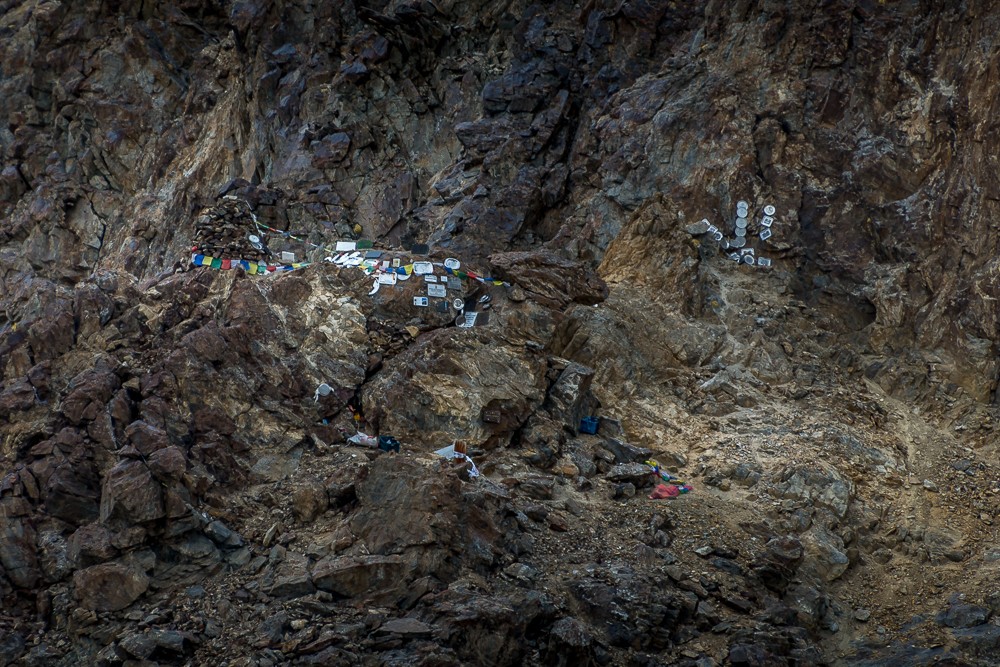 9. The first serious attempt to climb K2 was undertaken in 1902 by an Anglo-Swiss expedition. They spent 68 days on K2 and reached a maximum altitude of 6,525m (21,407ft).
(Source: Conefrey, Mick. (2015). The Ghosts of K2. London: Oneworld)
10. The first summit of K2 was on 31st July 1954 by Italians Lino Lacedelli and Achille Compagnoni. However, their success was shrouded in controversy as during the ensuing years and decades, the summiteers along with other team members accused each other of a number of deceptions on the mountain. These betrayals included secretly moving camps and siphoning oxygen in order to reach the summit first.
(Source: The Independent)
11. It was 23 years until K2 was summited for a second time. In 1977, a Japan-Pakistan joint expedition summited. The expedition included Ashraf Aman, the first Pakistani to climb K2.
(Source: Himalayan Database)
12. As of June 2019, only 379 people had reached the summit of K2. Initial reports from this year suggest that this number may have now risen to over 400 as over 30 people may have made the summit during the 2019 season.
(Source: CNN and Alan Arnette)
13. The summit of K2 is located on the China-Pakistan border. Pakistan is to the South and China to the North.
(Source: Google Earth)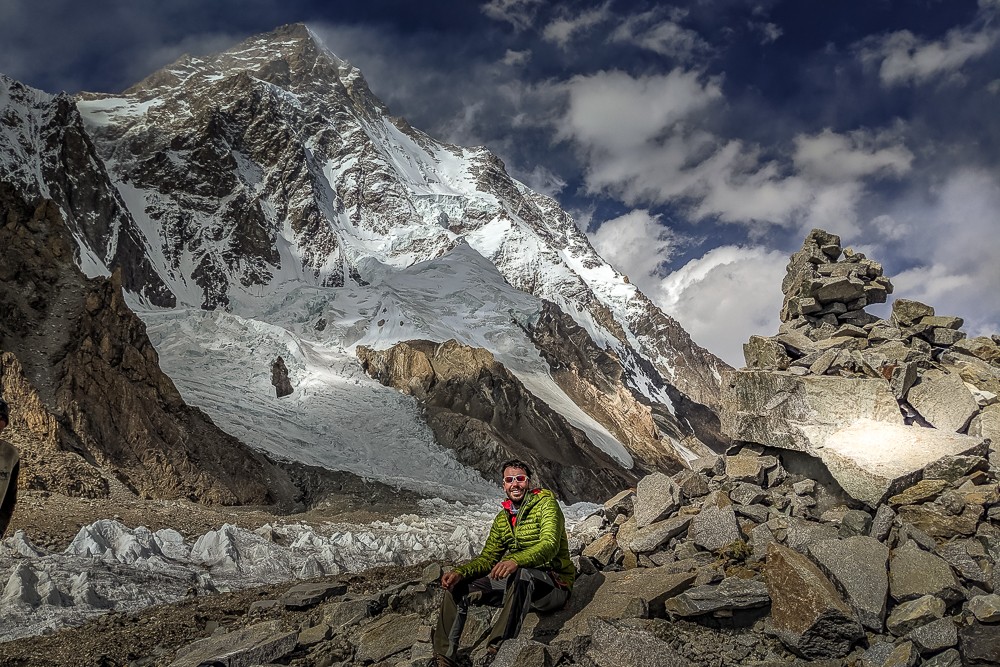 14. K2 is usually climbed from the Pakistan side where its base camp is located at around 5,150m (16,896ft). The route typically uses a series of four camps before the final ascent of the Abruzzi Ridge to the summit.
(Source: National Geographic)
15. The first woman to summit K2 was Polish climber Wanda Rutkiewicz on 23rd June 1986. Rutkiewicz died in 1992 attempting to summit Kangchenjunga in a bid to become the first woman to climb all 14 eight-thousanders. In October 2019, she was depicted in a Google Doodle.
(Source: The Independent)
16. In 2004, 65-year-old Spanish climber Carlos Soria Fontán became the oldest person to summit K2.
(Source: British Mountaineering Council)
17. The 2008 K2 disaster was the deadliest day in the history of K2 mountaineering. Eleven mountaineers died in a series of incidents following an ice avalanche that swept away fixed ropes near a feature called the Bottleneck.
(Source: BBC)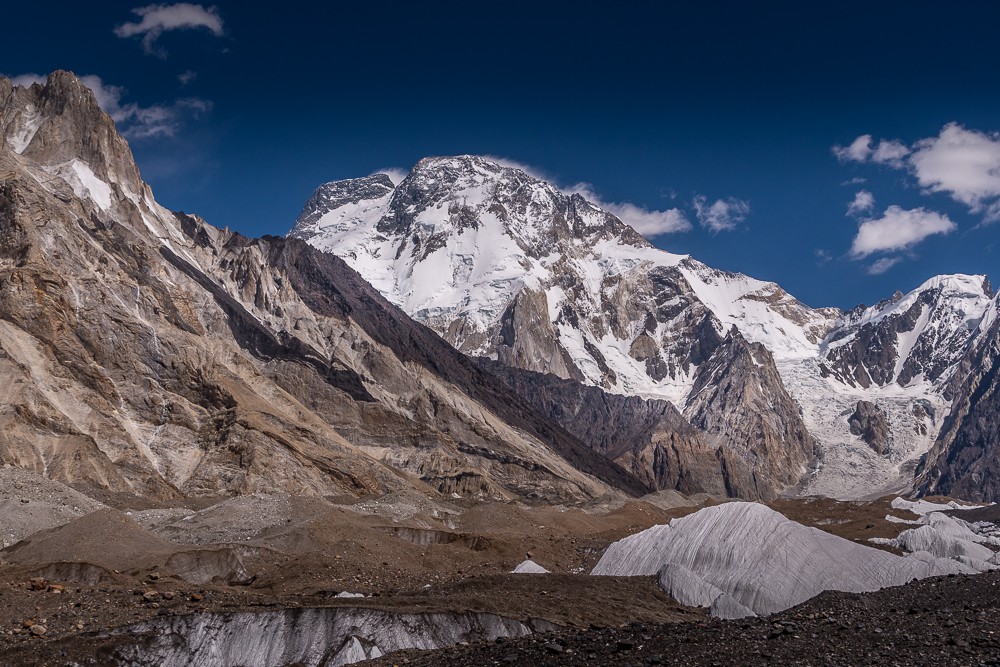 18. The most deadly climbing season on K2 was 1986. A total of 13 climbers died in separate incidents spanning two weeks.
(Source: New York Times)
19. One of the most interesting facts about K2 is that it is flanked by five of the world's 17 highest mountains.
(Source: Viesturs, Ed. (2009) K2: Life and Death on the World's Most Dangerous Mountain. New York: Broadway)
20. K2 is also a member of the seven second summits; the second highest mountains on each continent. It is widely acknowledged that it would be a harder challenge to climb the second-highest peak of each continent instead of the highest.
(Source: Krakauer, Jon. (1997) Into Thin Air. New York: Villard)
21. The last 611m stretch of the mountain is known as 'the death zone'. Above 8,000m, the air is so thin it is insufficient to sustain human life for long without supplementary oxygen.
(Source: BBC)
22. Legendary mountaineer Reinhold Messner described K2 as "the mountain of mountains" after completing the fourth ascent of the peak in 1979. "It is the most beautiful of all the high peaks," he continued. "An artist has made this mountain."
(Source: Outside Magazine)
---