From savage mountains to political firsts, we share the most interesting facts about Pakistan
I recently visited Pakistan for the first time to complete the K2 base camp trek. I would be lying if I said that I had booked my flights without a hint of trepidation. Pakistan has long suffered from bad press, exacerbated by years of political instability. As such, there are still areas of Pakistan where travel is not advisable. 
During my visit, however, I not once felt in danger or concerned for my safety. I felt more comfortable walking the streets in Pakistan than I have in most South-Asian countries – though I should add that this is anecdotal and comes from my experience as a white man.
Pakistan is a beautiful country, home to magical mountains and fascinating heritage. For years, the country has been off the radar for all but the most hardened of travellers, but there are signs that this is changing.
I spent most of my time in Pakistan exploring the wild Karakoram mountains in the northeast. Along the way, I gathered myriad interesting facts about Pakistan. Here, I share the best of them.
Interesting facts about Pakistan
1. Pakistan is a Muslim-majority state. In fact, its full name is the Islamic Republic of Pakistan.
(Source: BBC News)
2. Pakistan was initially two states of East and West Pakistan created during the partition of India at the end of British rule in 1947. After a war, East Pakistan eventually broke away to become Bangladesh in 1971.
(Source: BBC News)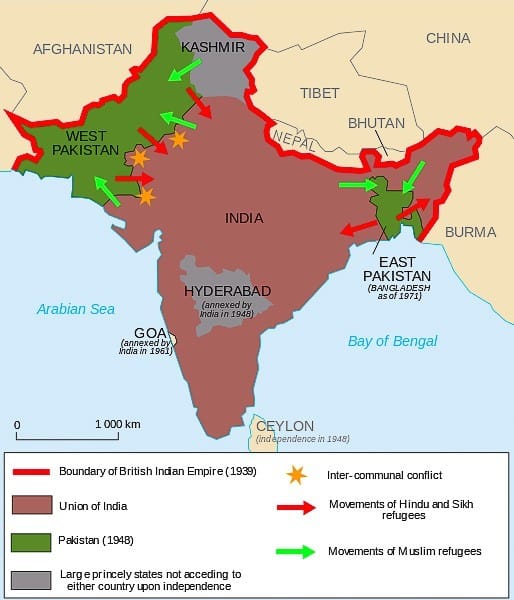 3. The partition of India resulted in the largest mass migration in human history: around 10 million people. As many as one million civilians died in the accompanying riots and widespread violence.
(Source: BBC History)
4. An independence activist coined the name of the country in 1933. Pakistan literally translates as 'Land of the Spiritually Clean and Pure'. But it was also conceived as an acronym standing for Punjab, Afghania (North-West Frontier Province), Kashmir, Sindh and Balochistan.
(Source: Singh, Sarina. (2004) Pakistan & the Karakoram Highway. London: Lonely Planet)
5. Pakistan's flag consists of a green background with a white crescent and star and a vertical white stripe on the left. The colours, the crescent and star are widely recognised as Islamic emblems but the colours also represent prosperity and peace, while the crescent is also seen as a symbol of progress and the star representative of knowledge and light.
(Source: Encyclopædia Britannica)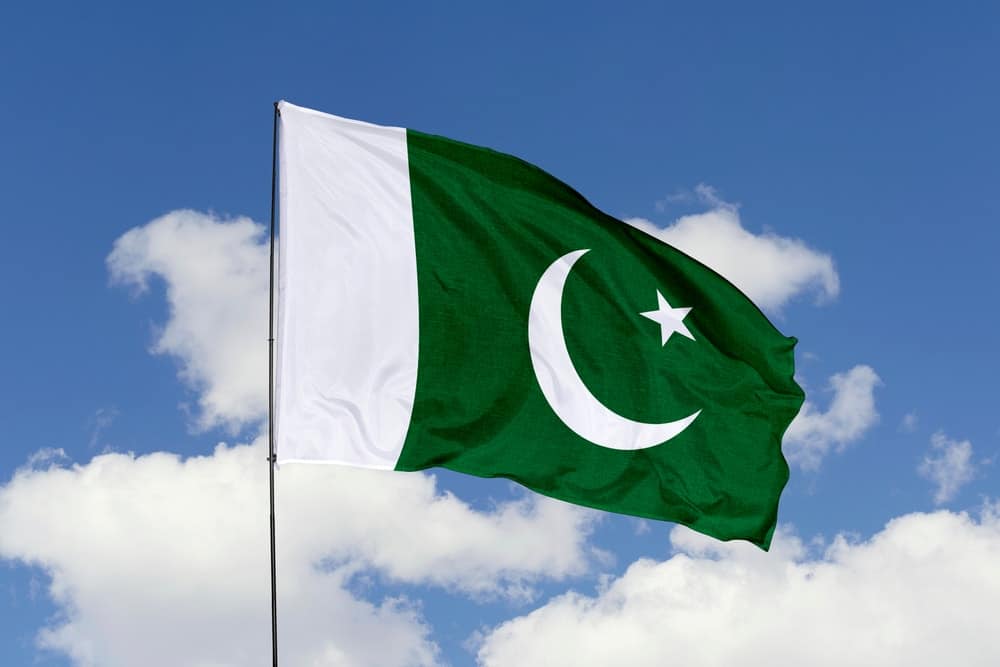 6. Pakistan's capital city, Islamabad, was built in 1960. It is located just 14km from the historic and former capital city of Rawalpindi.
(Source: Encyclopædia Britannica)
7. Mountains account for several interesting facts about Pakistan. The country is home to some of the world's highest peaks including K2, the world's second highest mountain (nicknamed 'Savage Mountain'), along with five of the eight-thousanders – the only mountains in the world over 8,000m (26,247ft).
(Source: NASA Earth Observatory)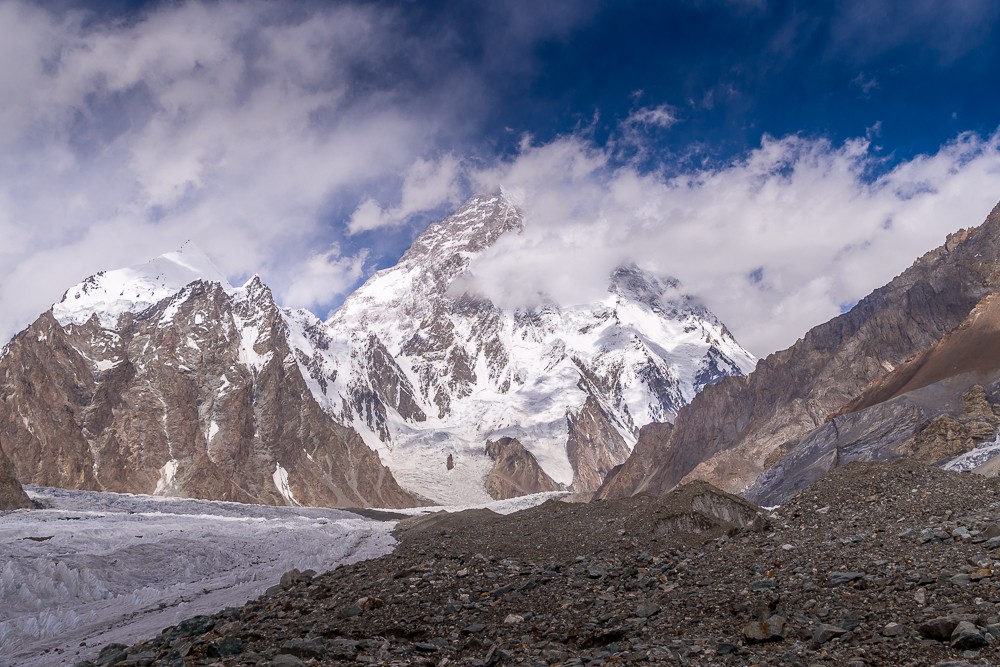 8. In fact, the Karakoram Range is home to the world's greatest concentration of high mountains. The average elevation of mountains in the Karakoram is around 6,100m (20,000ft).
(Source: Encyclopædia Britannica)
9. Pakistan has had two Nobel Prize winners. Abdus Salam won the Nobel Prize in Physics in 1979 and Malala Yousafzai won the Nobel Peace Prize in 2014. She was just 17 at the time, making her the youngest-ever laureate.
(Source: Nobel Prize)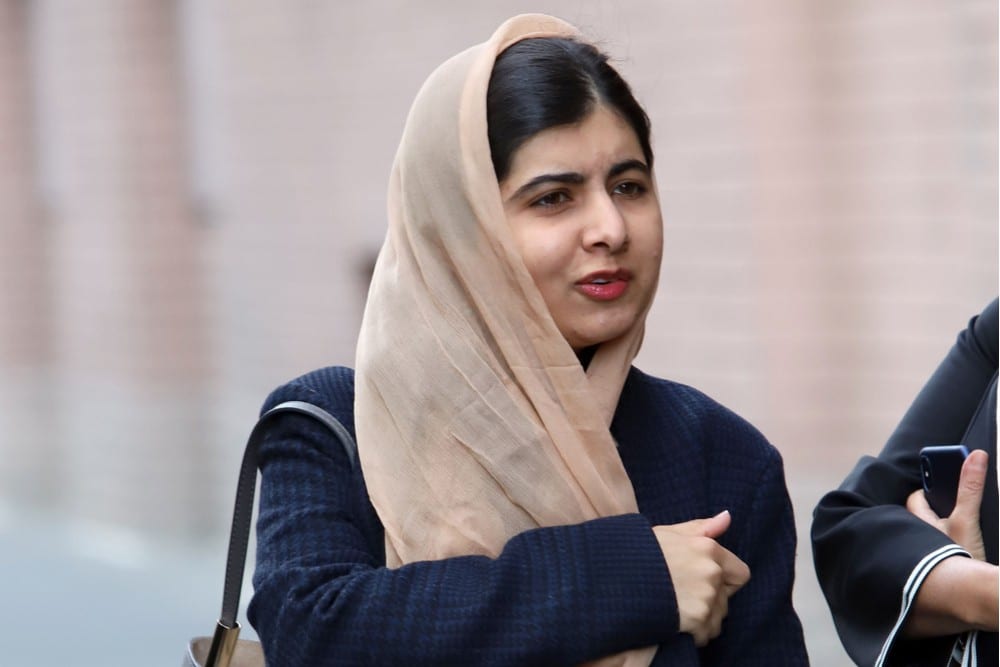 10. In 1989, Benazir Bhutto became the first woman elected to lead an Islamic country when she became prime minister of Pakistan. She was assassinated by the Pakistani Taliban in 2007.
(Source: New York Times)
11. The city of Sialkot in Pakistan produces 40% of the world's footballs (soccer balls). Production dates back to 1889 when a British colonialist sergeant didn't want to wait for shipments of footballs to arrive by sea, so asked a local saddle maker to repair his punctured ball. Pleased with the results, he ordered a batch to be made.
(Source: The Atlantic)
12. The world's highest cash machine (ATM) is located at the Khunjerab Pass on the border of Pakistan and China at a height of 4,693m (15,397ft). It was designed to withstand temperatures as low as -40°C.
(Source: The Telegraph)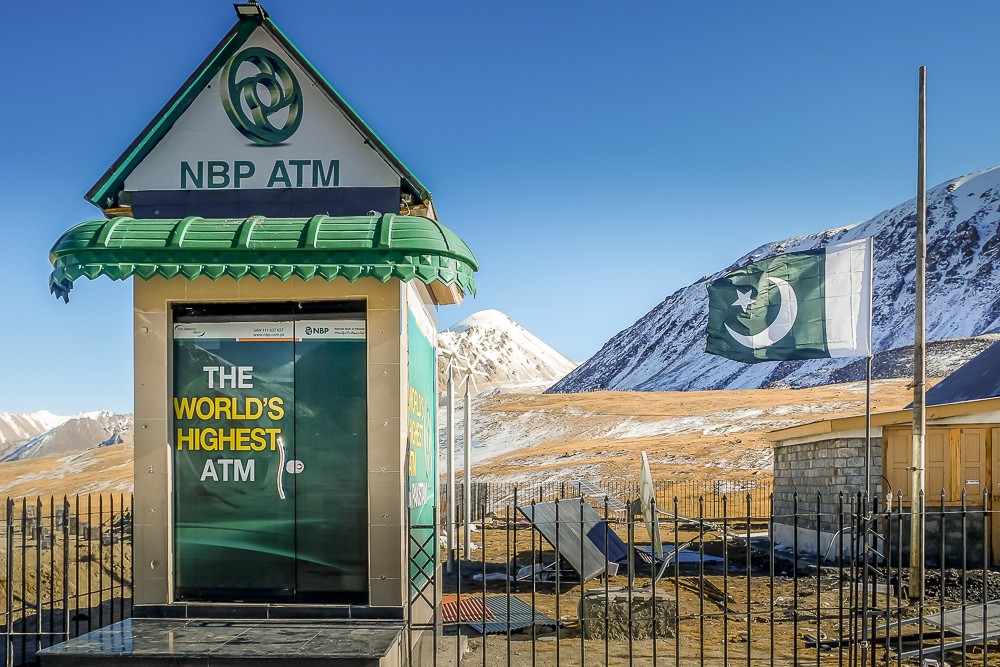 13. The mountainous region of Kashmir, a majority-Muslim region in the northernmost part of India, is claimed by both Pakistan and India. The dispute over the region has been running since 1947 and has resulted in decades of violence, including wars in 1947, 1965 and 1971.
(Source: National Geographic)
14. The Indus Valley in modern-day Pakistan and Northern India is thought to be the world's oldest civilisation, predating Egypt and Mesopotamia. In 2016, experts discovered evidence that it may be as old as 8,000 years – 2,500 years older than previously thought.
(Source: Nature Journal)
15. In 2018, former international cricket star Imran Khan won the election to become Pakistan's prime minister. Imran Khan won the Cricket World Cup in 1992 as captain of Pakistan after beating England in the final.
(Source: The Guardian)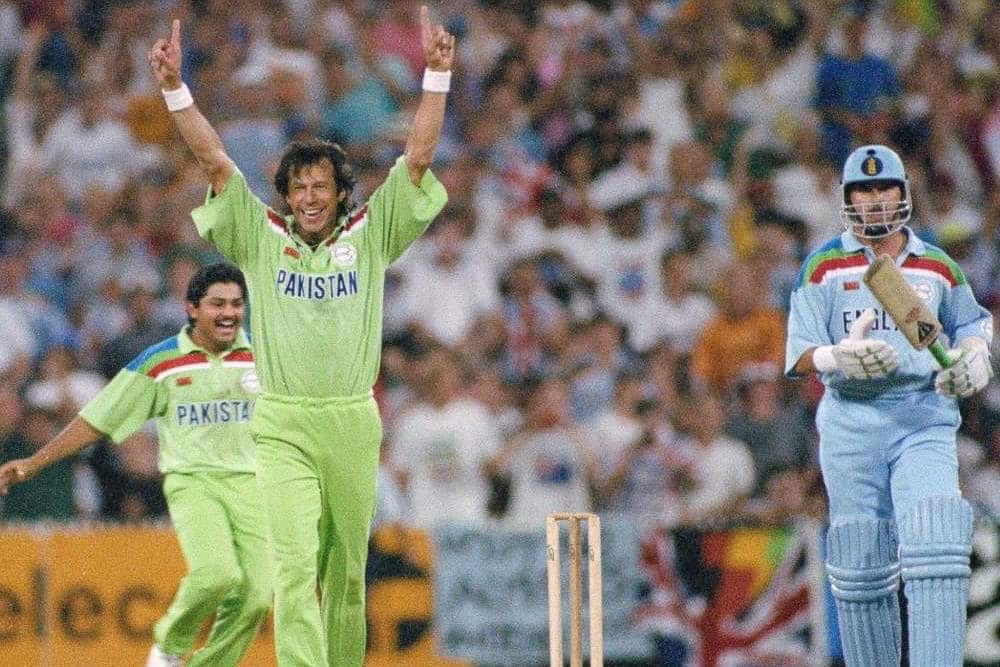 16. The Indus Basin Irrigation System (IBIS), spread over the flat plains of the Indus Valley, is the world's largest contiguous irrigation system.
(Source: United Nations Food and Agriculture Organization (FAO))
17. Pakistan has the world's third-largest Muslim population and is the second-largest Muslim-majority country.
(Source: Pew Research Center)
18. Pakistan is one of just nine countries that have nuclear weapons. The other countries that control some form of nuclear weaponry are the USA, Russia, UK, France, China, North Korea, India and Israel. As such, Pakistan is also the only Muslim-majority nuclear country.
(Source: The Independent)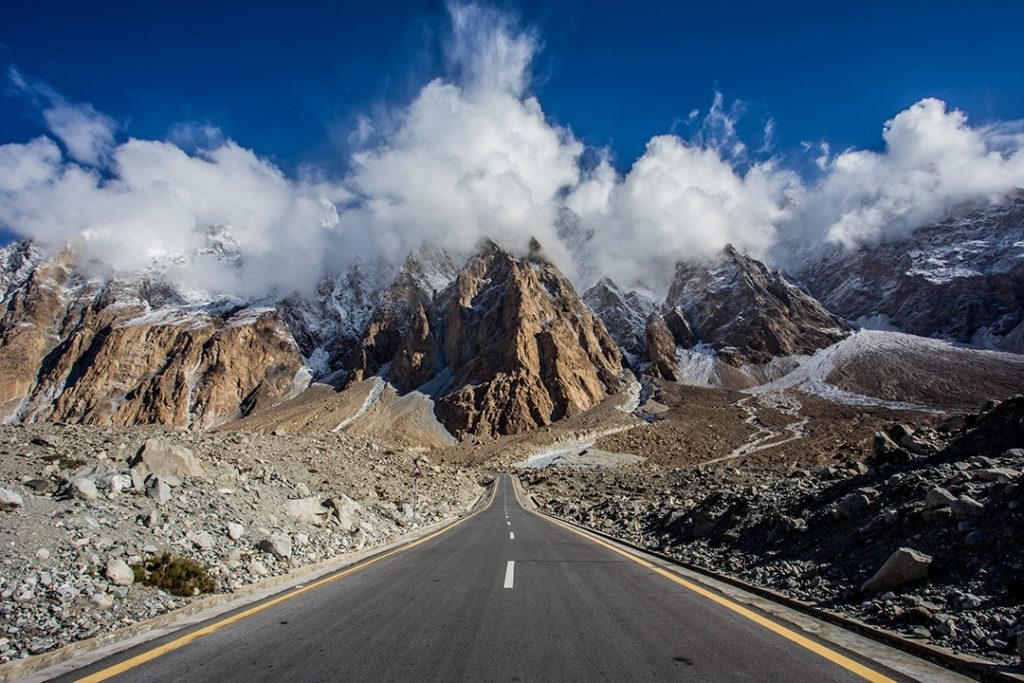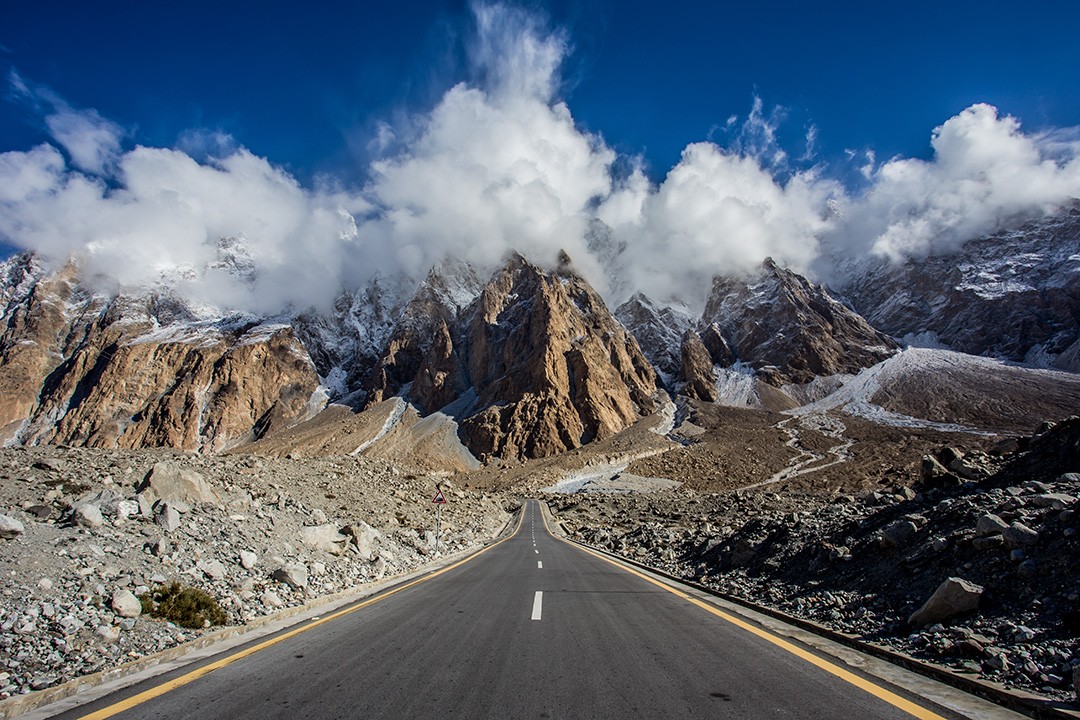 19. Also known as the China-Pakistan Friendship Highway, the Karakoram Highway (KKH) is the world's highest transnational highway, one of the highest paved roads in the world and one of the best road trips in the world. The 1,300km highway connects China and Pakistan across the Karakoram mountain range and took two decades and more than 1,000 lives to build. Its highest point is at 4,714m (15,466ft) near the Khunjerab Pass.
(Source: The Guardian)
20. Pakistan has one of the world's least powerful passports. Its citizens can only visit 32 destinations visa-free or by visa on arrival.
(Source: Henley Passport Index)
21. Pakistan has the world's highest polo ground. The Shandur Polo Festival at Shandur Pass hosts the annual tournament between the Chitral and Gilgit districts. The tournament began in the 1930s when a British officer formalised a centuries-old sporting rivalry.
(Source: The Guardian)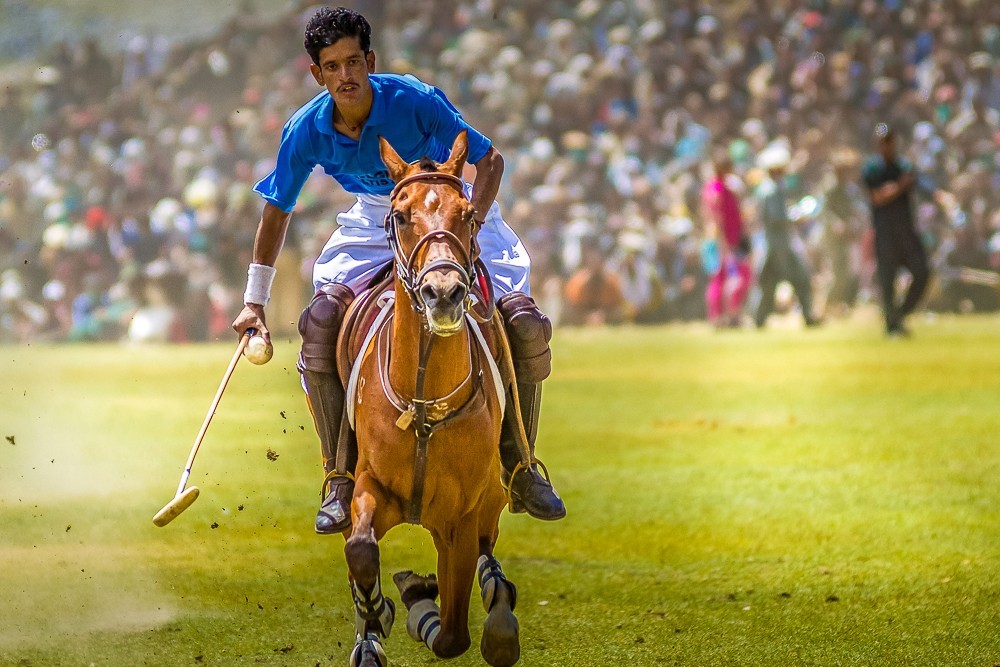 22. The Kutiah Glacier in Pakistan holds the record for the fastest glacial surge. In 1953, it surged forwards more than 12km in just three months, averaging around 112m per day.
(Source: National Snow and Ice Data Center)
---