We visit the adventure capital of the world and try one of its most extreme activities: the 134m Nevis Bungy
If you Google 'bungy jumping' along with the name of a news outlet, it won't be long before you hit a ghoulish headline about a snapped cord or fatal miscalculation. It seems that journalists – and indeed their readers – are fascinated by extreme pursuits and their sometimes dire consequences. We are relatively unconcerned by prosaic traffic incidents. Instead, we want to hear about the horrors of jumping off a cliff or vertiginous bridge.
Perhaps there's something comforting in this; something that says 'I am sensible so I can't be hurt. I would never do this, so peril will never beat at my door.' Perhaps it reminds people that they are safe and warm and alive.
Of course, some of us take the opposite view: we go in search of heart-stopping thrills because that's what makes us feel alive. We know that joy can be found on the fringes of fear and so we dive feet first into all the things that test us. It's with this sense of bombast that I booked the 134m Nevis Bungy jump, the highest in New Zealand.
Named by Lonely Planet as one of the best countries to visit in 2018, New Zealand offers a dizzying array of adventure activities, most of which are concentrated in Queenstown, 'the adventure capital of the world'.
The Nevis Bungy is among the most extreme on offer, so I booked on with glee along with three fellow guests on our G Adventures tour of South Island. Interestingly, Peter bowed out in favour of the Queenstown Via Ferrata. He's jumped out of a plane and climbed two of the seven summits, but drew the line at bungy jumping, knowing that the experience would be something of an ordeal.
It was an interesting outcome given that I've written before about how people assume I like adventure only because my boyfriend does. The truth is of course that I adore adrenaline.
That's not to say that the Nevis Bungy did not give me pause. I booked it with our G Adventures chief experience officer without first researching it, allured by the fact that it was the highest in New Zealand, the 'home of bungy jumping'. It's only later when I saw that we were to jump from a gondola suspended in the sky and held in place with cables that I felt my first pang of WTF.
The second pang came on the day itself en route to the Nevis Bungy. A fellow jumper told me to roll down my socks. He had bungy jumped in Canada and said there was a point when his socks and the bungy cord attached over them began to slip down his leg. He was always safe, but the sensation of the slipping cord was alarming to say the least.
We arrived at the jump centre and geared up with nervous laughter and a dash of bravado. We packed into the transfer and headed to the gondola. As I leaned over the edge, I felt my stomach lurch. That is what we'd be jumping to.
In the gondola, we were told that we would be jumping in weight order, from heaviest to lightest. I, being the only woman, was the lightest and would therefore jump last. I wasn't sure if this was good or bad. On one hand, it gave me a chance to watch the others and steel my nerve accordingly. On the other hand, it gave me a chance to watch the others and lose my nerve accordingly.
First up was Thomas, a strapping Austrian lad who had happily skydived a few days before. The Nevis Bungy team strapped him to the cord and led him to the ledge. The main guide told him that when the time came, he was to leap off and not simply 'fall', as leaping led to a better arc. With a few other pointers, the guide counted down: 'three, two, one, bungy'.
Thomas remained motionless and stared into the void. Later, he would tell me that he baulked because it was all so sudden: we arrived at the gondola and minutes later he was told to jump off. In hindsight, I think jumping first was worst.
The guide restarted the countdown: 'three, two, one, bungy'. This time, Thomas jumped and I watched through the glass pane in the floor as he plunged into the valley. Eeeek.
With a racing pulse, I watched the others jump off one by one. Before long, it was my turn. I strapped my Olympus toughcam tight around my wrist. Jumpers are allowed to carry their own cameras with the caveat that dropped equipment cannot be retrieved.
I was strapped to the cord and led to the ledge. I gazed into the abyss and thought: Oh, Jesus. The absurdity of the situation hit me. I have read that we humans are born with two fears: loud noises and falling. This surely went against human nature.
I waved gingerly to the camera and, with my head up, listened to the countdown: 'three, two, one, bungy'. I leapt forward with a scream, my heart racing and stomach lurching.
Seconds in, I realised that my eyes were closed. I snapped them open. If I was doing this, then I would bloody well enjoy it. I felt myself plunge deep into the valley, then rush back up again. I always thought I'd hate the bouncing sensation, but the Nevis Bungy was completely smooth. I swooped towards the ground again, feeling a whirl of disbelief. It was thrilling, frightening and utterly exhilarating.
I swung up again, then back down and eventually I stilled. Once I had a chance to take stock, I realised how bloody crazy this actually was. I was hanging upside down in the belly of a gorge after jumping 134m from a box held up by cables in the sky. Again, I asked: WTF?
I caught my breath and felt myself being winched back up. I shook my head, not quite believing the view below. Back in the gondola, the team freed me from the cord and we celebrated in a mix of adrenaline, laughter and hysteria. The team's energy and enthusiasm was a core part of the experience: emboldening, galvanising and utterly infectious.
People ask me if the Nevis Bungy or skydiving was scarier. Undoubtedly, it was the Nevis Bungy. Despite the far greater height, skydiving doesn't quite feel like falling. The force of the air around you has a buoying effect. With the Nevis Bungy, you really are just falling.
Before booking the Nevis Bungy, I always thought that bungy jumping was one of those things I'd do once and only once – just to say that I had done it. To my surprise, it was one of the best things I've ever done and I would absolutely do it again. Next stop Macau?
Nevis Bungy: the essentials
What: Jumping the 134m Nevis Bungy in New Zealand as part of a G Adventures 15-day South Island tour.
Where: Accommodation on the tour includes 14 nights in simple hotels and hostels including a farmstay and a night at a former jailhouse. Some lodgings had shared bathrooms and bunk-style beds. If you are a couple, highlight this at the time of booking so you can have a double bed where possible.
When: The best time to visit New Zealand is Sep-Apr. Summer (Dec-Feb) offers excellent hiking weather and a variety of festivals and events. The shoulder seasons of autumn (Mar-Apr) and spring (Sep-Nov) have fine weather, fewer crowds and lower prices.
How: We explored New Zealand's South Island on a G Adventures 15-day South Island tour, priced at £2,149 GBP or $2,792 USD per person (depending on dates) for a 15-day trip from Wellington to Wellington. The itinerary takes in Abel Tasman National Park, Franz Josef and Queenstown among others.
The price includes a chief experience officer (CEO) throughout, basic breakfasts and several meals, and numerous activities including hiking, kayaking and cycling. Optional activities include skydiving, bungy jumping, canyoning, via ferrata and glacier hiking among many, many others. For more information or to book, call 0344 272 2040 or visit gadventures.com.
We flew from the UK to New Zealand via Singapore and Australia. Book flights via Skyscanner for the best prices.
---
Enjoyed this post? pin it for later…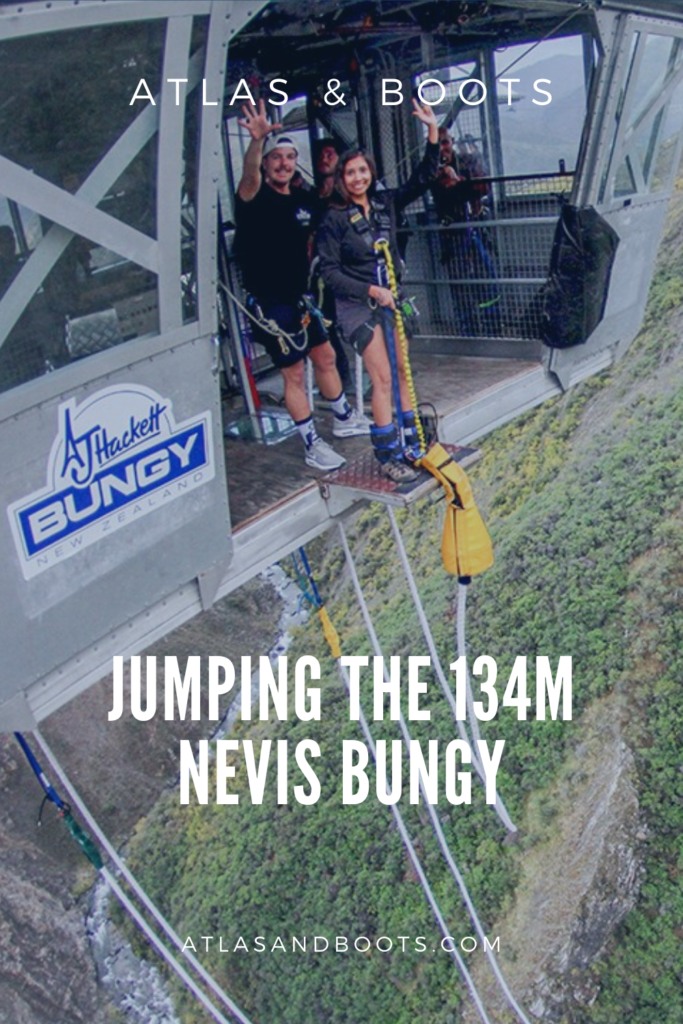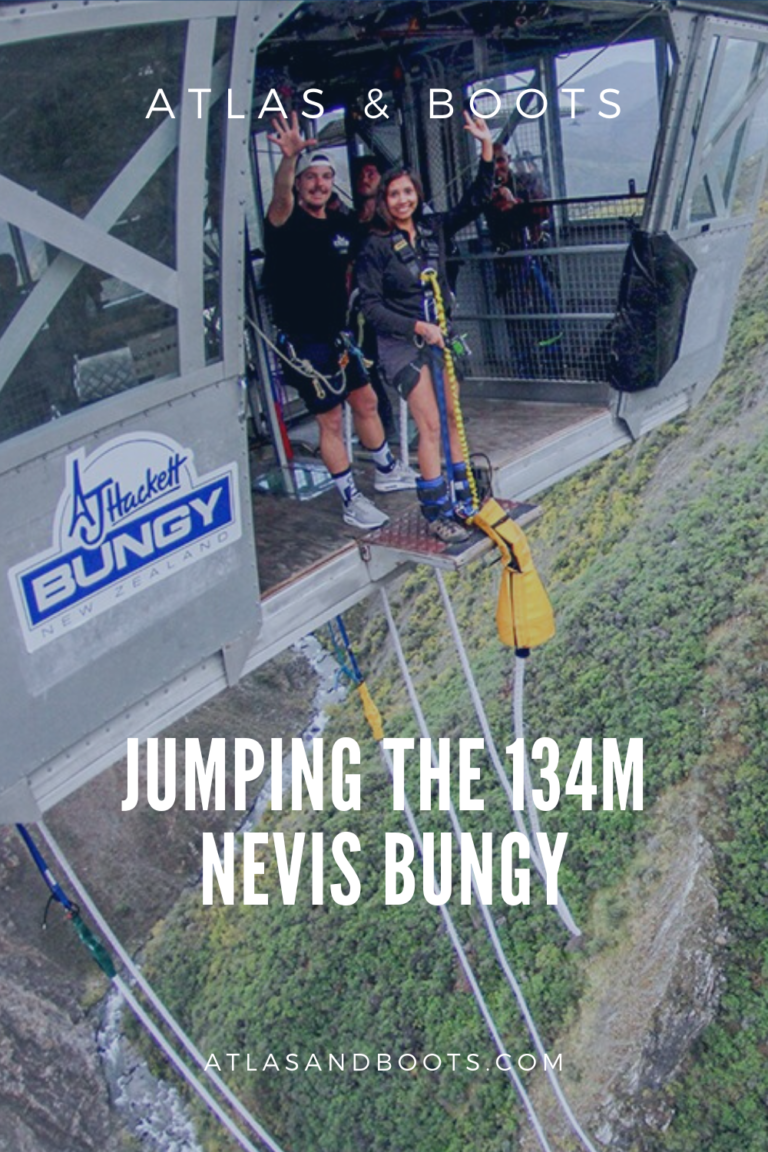 ---
Disclosure: We travelled to New Zealand with support from Lonely Planet and G Adventures. All publications say this, but we really don't guarantee positive coverage. We say what we think – good and bad – so you can make informed decisions with honest advice.
Lonely Planet New Zealand is a comprehensive guide to New Zealand, ideal for those who want to both explore the top sights and take the road less travelled.
Lead Image: Atlas & Boots