From three-day jaunts to two-week tours, these self-drive Uganda routes are crammed with bucket-list views
Here at Atlas & Boots, some of our best memories were made while we were watching wildlife. One of our favourite experiences was our self-drive safari through Nambia, which offered close encounters with lions, leopards, cheetahs, elephants and more zebras than we could count.
The 17-day trip stuck a fine balance of organised tour and independent travel. We didn't have to concern ourselves with logistics – that was all taken care of – but still enjoyed the flexibility that comes with the open road.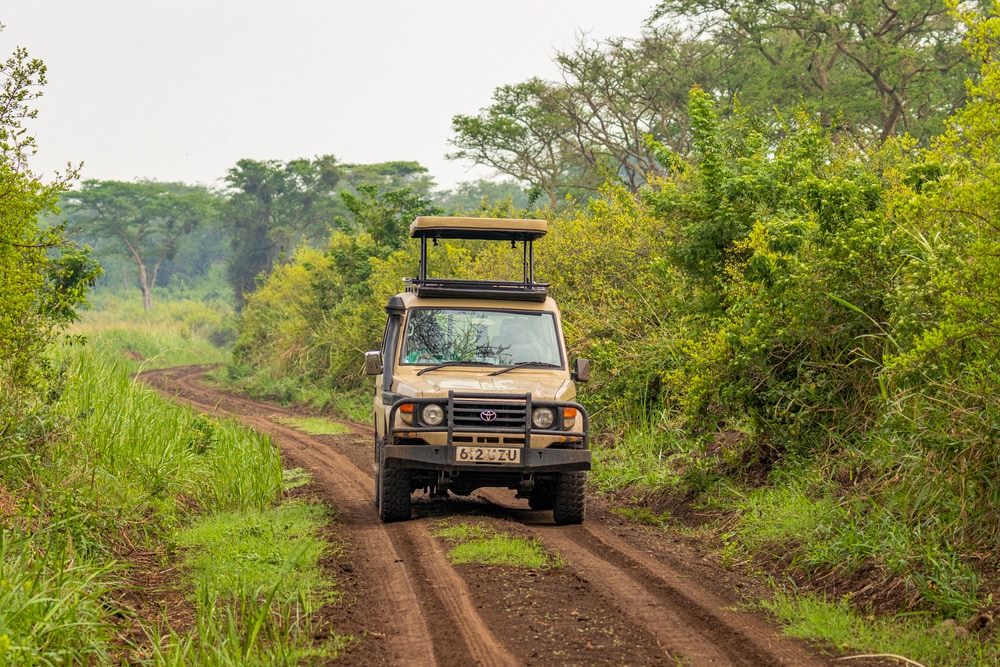 We are keen to return to the continent – next time to East Africa – to explore the savannahs and jungles of Uganda. The Rwenzoris, Africa's tallest mountain range, the Victoria Nile with the furious Murchison Falls, and of course trekking with gorillas are all high on our wishlist.
When we make it to Uganda, we will likely opt for a self-drive safari. Distances in the compact country are relatively small while national parks and accommodation options, from campsites to luxury lodges, are well set up for road trippers. Most importantly, we know from experience that a self-drive safari allows for flexibility to mould our itinerary and make the most of time on the ground.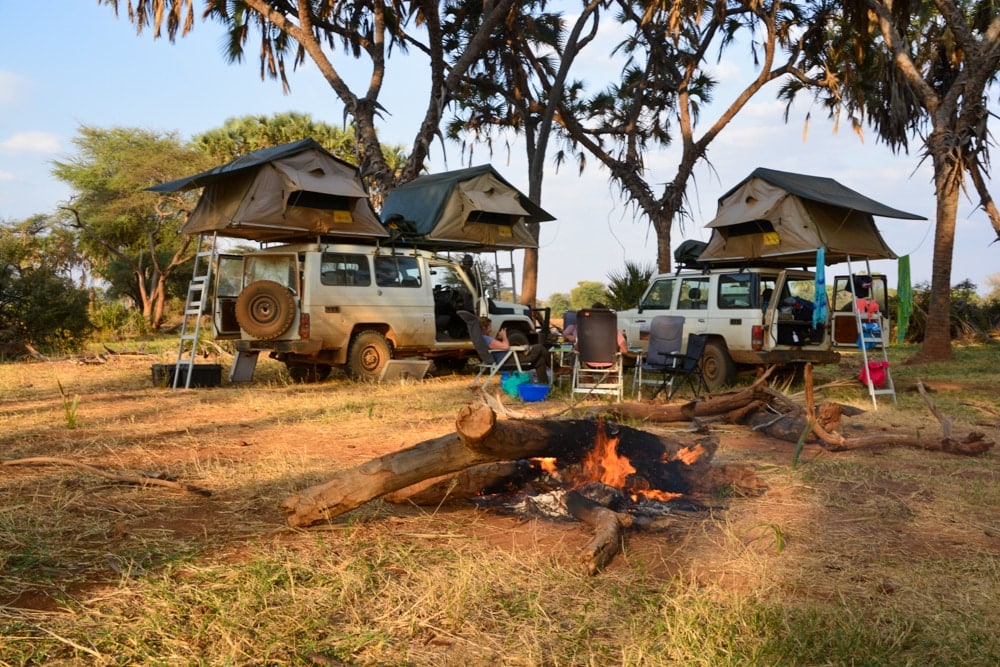 As such, we've asked leading self-drive Uganda specialists, 4×4 Uganda for their expert advice on how to plan a self-drive Uganda route. They have a fleet of safari-ready vehicles available including Jeeps, Land Cruisers and SUVs with add-ons such as roof racks, pop-up roofs and roof-top tents as well as a range of pre-planned itineraries to suit different timeframes.
The below routes can be used as ready-to-go tours or as jumping-off points for you to adapt and customise at will.
Self-drive Uganda itineraries
With over 20 years of experience, 4×4 Uganda has a wealth of knowledge when it comes to organising self-drive Uganda holidays. With their help, we've put together the following itineraries, from short-and-sweet jaunts around unmissable national parks to classic two-week tours packed with bucket-list experiences.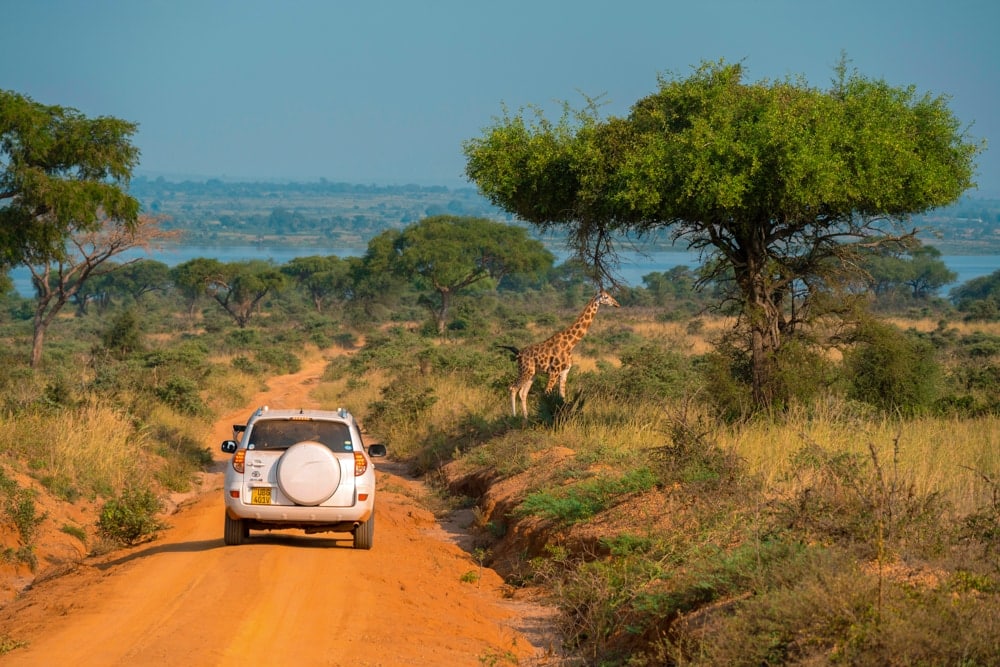 1. Chimpanzee Self-drive safari
Duration: 3 days/2 nights
Highlights: chimp tracking, primates, butterflies, birdwatching
Start/end: Kampala/Kampala or Entebbe
More info: 4x4uganda.com
The swathe of dense equatorial rainforest that is Kibale National Park in western Uganda is home to the highest concentration of primates in Africa. Touted as the best place in the world to track wild chimpanzees, the park has several groups habituated to human contact as well as 12 other primate species including the rare red colobus and L'Hoest's monkeys.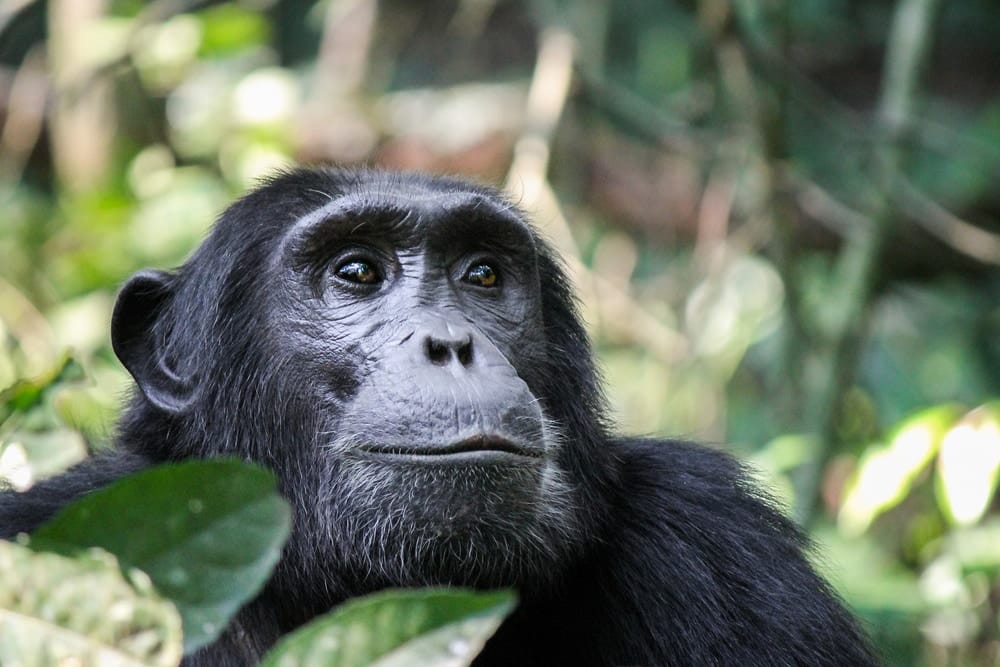 Day-long Chimpanzee Habituation Experiences usually begin with tracking a troop of chimps as they swing through the forest, gathering fruits in the treetops. In the afternoon, as it gets too hot up in the canopy, they descend to the forest floor and march among gobsmacked onlookers.
The other local mammals – buffaloes, bush and marsh bucks, forest elephants and leopards – are rarely seen but there are over 250 species of butterflies and at least 372 species of birds around.
2. Murchison Falls Self-drive safari
Duration: 3 days/2 nights
Start/end: Kampala/Kampala or Entebbe
Highlights: waterfalls, 'big five' game
More info: 4x4uganda.com
This Uganda-in-miniature itinerary packs a lot into a short timeframe by making use of Uganda's largest and most popular national park, Murchison Falls. Here, the eponymous cataracts explode over the Rift Valley Escarpment where the Victoria Nile is squeezed through a seven-meter-wide gap in the rocks en route to Lake Albert.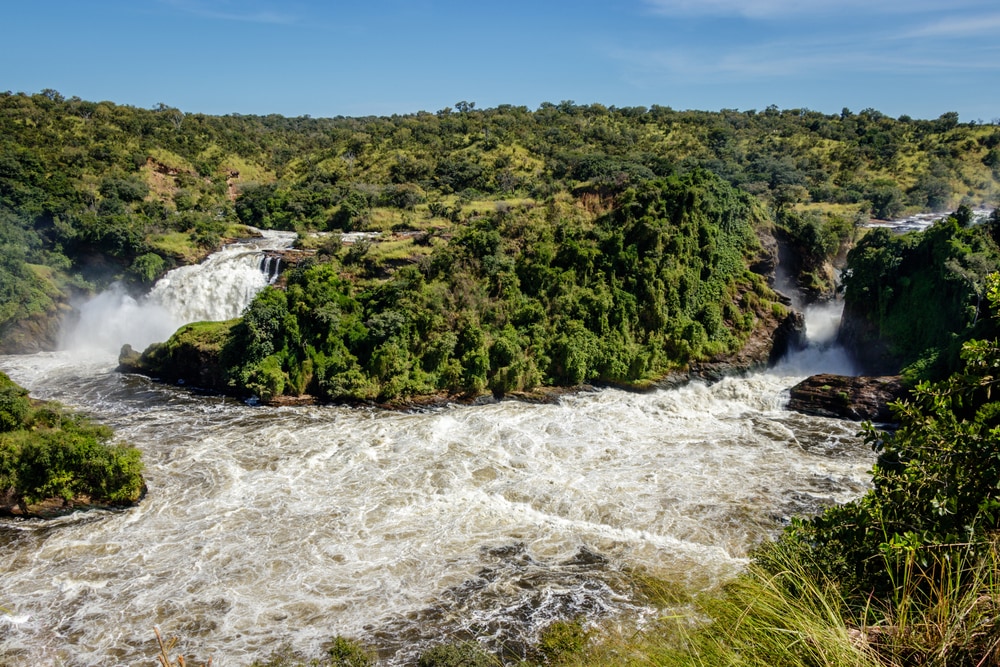 However, it is the diverse wildlife roaming the surrounding savannah, wetlands and forests that really steal the show. The park is home to Uganda's largest population of Nile crocodiles as well as 76 species of mammals including buffaloes, elephants, giraffes, hippos, lions, Ugandan kobs (antelope) and waterbuck. There are also over 450 species of birds in the park.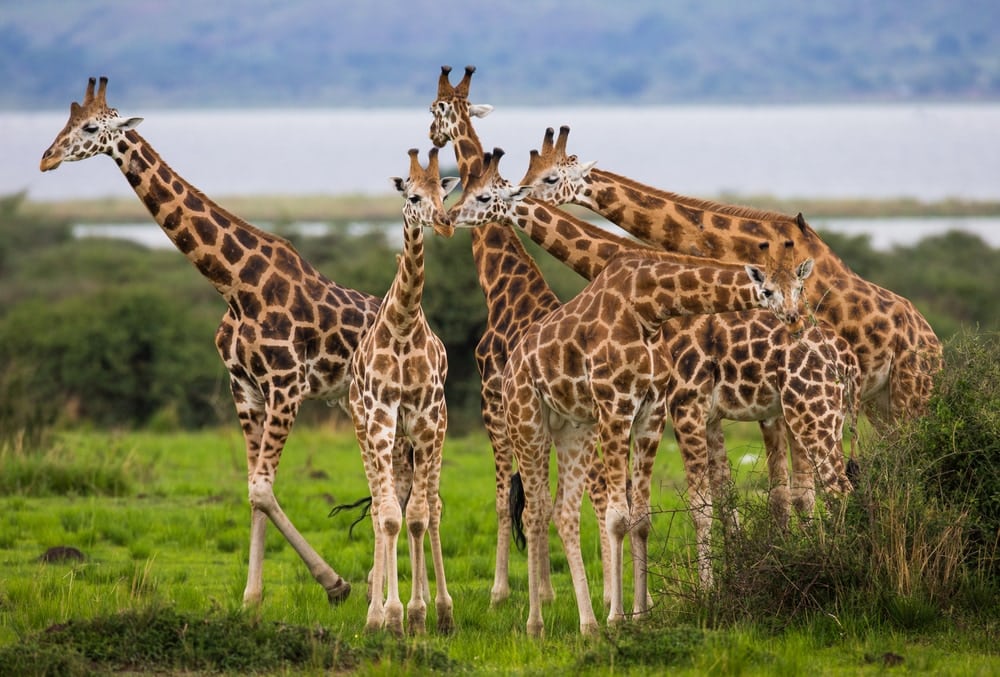 Murchison Falls is the only national park in Uganda where it's possible to see all of Africa's 'big five' game animals – lion, leopard, rhino, elephant and buffalo – in one place. However, the reintroduced rhino can only be seen in the nearby Ziwa Rhino Sanctuary.
3. Eastern Uganda Self-drive safari
Duration: 8 days/7 nights
Highlights: Sipi Falls, Mt Elgon, three national parks, chimp tracking
Start/end: Kampala/Kampala or Entebbe
More info: 4x4uganda.com
This week-long tour of Uganda visits several of the country's national parks as well as Sipi Falls and Mt Elgon. It also includes chimpanzee tracking at the Budongo Forest Reserve on the southern boundary of Murchison Falls.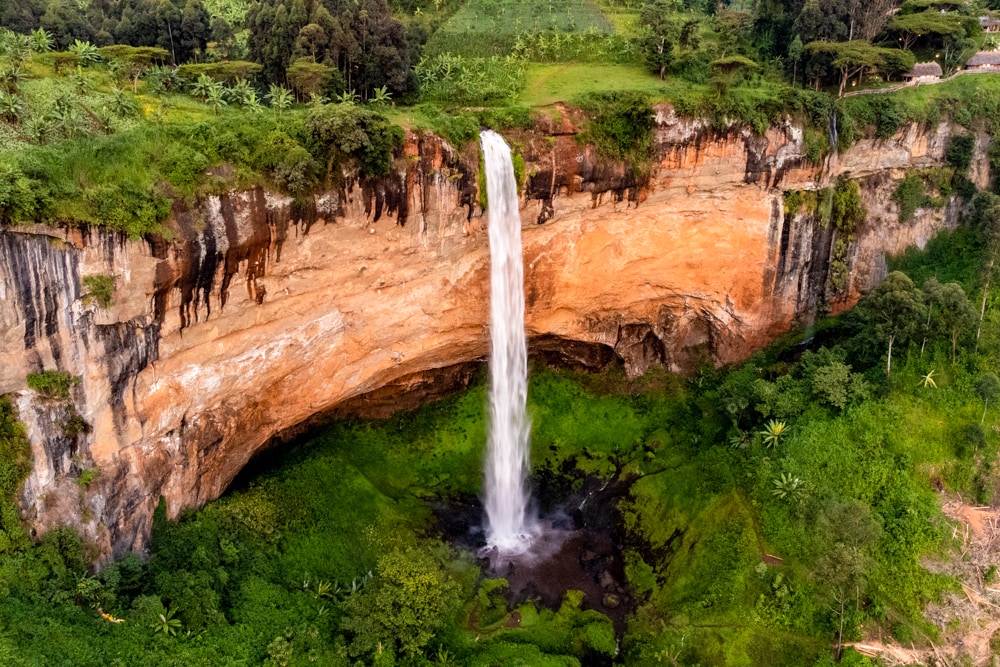 Located on the edge of Mount Elgon National Park, which straddles the Uganda-Kenya border, the spectacular Sipi Falls are actually made up of three cascades. However, it is the slender 95m main chute that is lauded as the most beautiful waterfall in all Uganda.
Nearby Mt Elgon, with its slopes dotted with caves, cliffs, gorges and wildlife, is a popular hiking area. The rest of the route visits one outstanding national park after another before arriving at Murchison Falls where your park permit allows entry to Budongo, home to nine species of primates including a troop of chimpanzees.
4. Ugandan wildlife Self-drive safari
Duration: 10 days/9 nights
Highlights: gorilla trekking, chimp tracking, tree-climbing lions
Start/end: Kampala/Kampala or Entebbe
More info: 4x4uganda.com
Now we're talking! Many may argue (us included) that it would be a crime to visit Uganda and not see gorillas. Found nowhere else in the wild, and once on the verge of extinction, the mountain gorilla – a subspecies of the eastern gorilla – has seen a spectacular revival thanks to a series of conservation measures.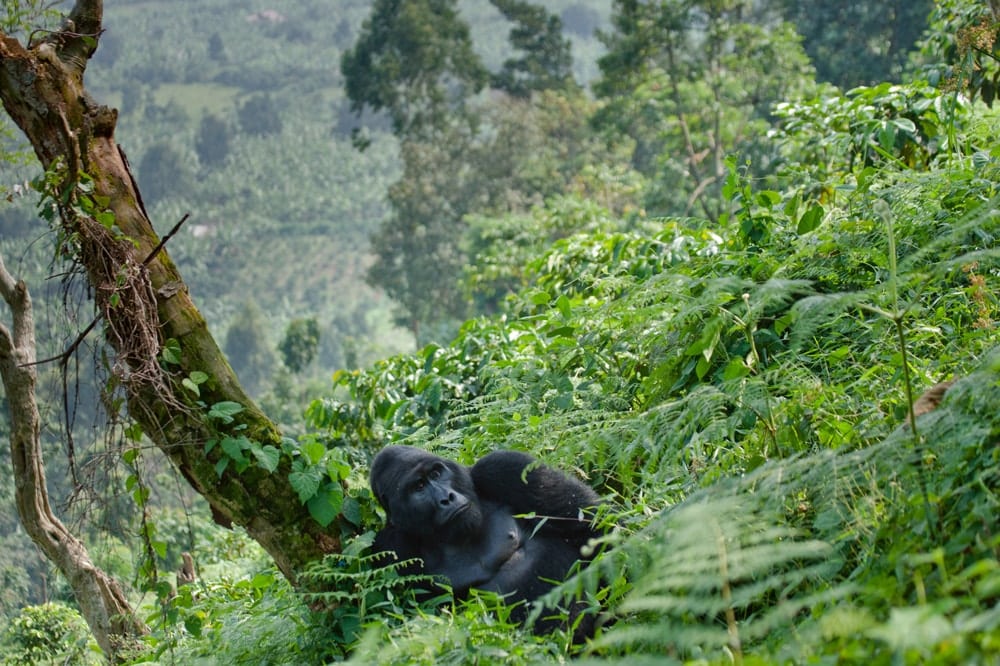 Nowhere is this success story better illustrated than at the epically named Bwindi Impenetrable National Park, a shroud of tangled green that covers the country's southwest mountains.
This classic itinerary spends two days in Bwindi before moving on to Queen Elizabeth National Park, known for its wide range of wildlife including the famous tree-climbing lions. The rest of the tour is packed with activities such as swamp walks and boat cruises as well as more chimp tracking at Kibale and game drives at Murchison Falls.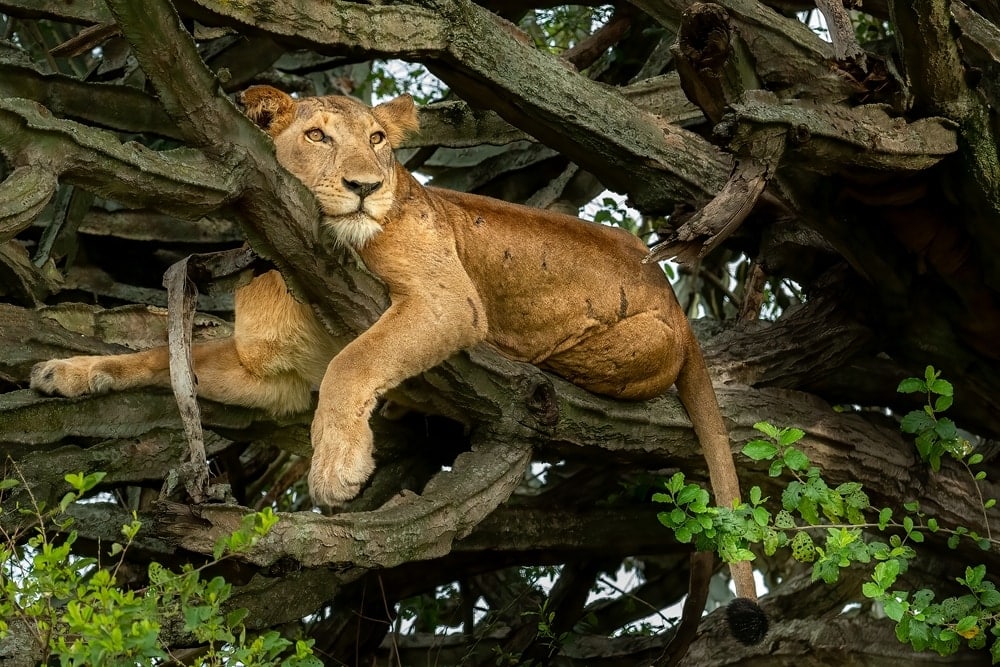 5. Best of Uganda Self-drive safari
Duration: 12 days/11 nights
Highlights: gorilla trekking, chimp tracking, watersports
Start/end: Kampala/Kampala or Entebbe
More info: 4x4uganda.com
If you can name an animal found in Uganda, you'll get a chance to see it on this expedition. Pretty much every destination already mentioned is included in this jam-packed tour with the addition of a visit to Lake Mburo National Park and the city of Jinja.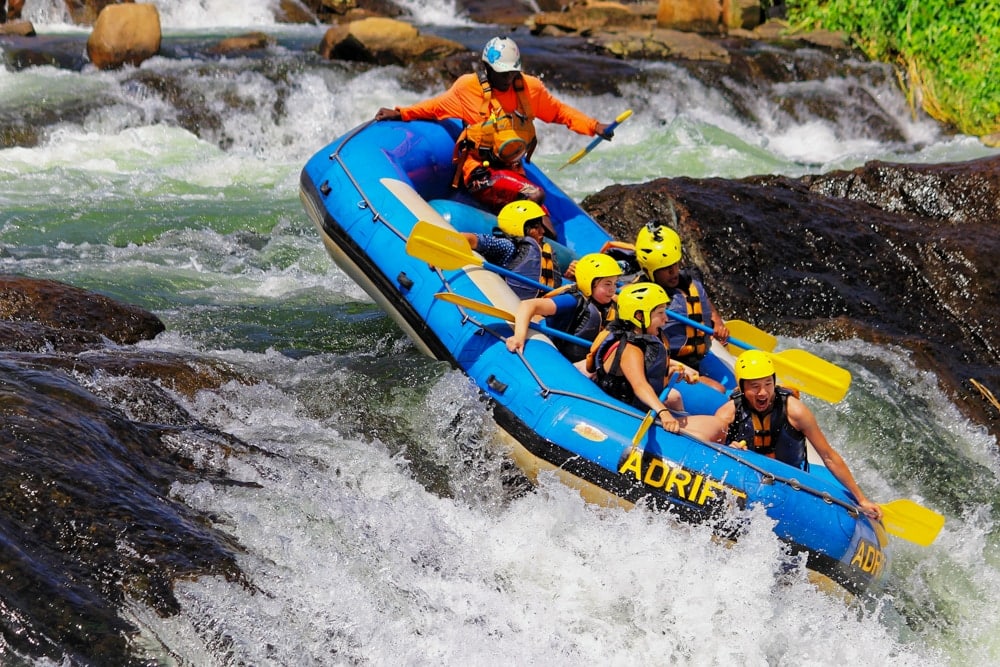 Little-known Lake Mburo National Park has traditionally been overlooked but is becoming increasingly popular and for good reason. It is another fine triumph of Ugandan conservation with the recently introduced zebra and giraffe making the national park the only place in southern Uganda where the two species can be found.
Jinja, known as the adrenaline capital of East Africa, is renowned as the historic source of the River Nile. Today, the famous rapids and surrounding terrain are better known for their outdoor pursuits such as whitewater rafting, kayaking, tubing, mountain biking and horse riding.
6. Ultimate Uganda Self-drive safari
Duration: 14 days/13 nights
Highlights: gorilla trekking, chimp tracking, off-the-beaten-track stops
Start/end: Entebbe/Kampala or Entebbe
More info: 4x4uganda.com
Get off the tourist trail with this extended tour that takes in a number of lesser-visited but no less captivating areas of natural beauty and extraordinary wildlife.
The tour still visits Lake Mburo, Queen Elizabeth, Kibale and Murchison National Parks, but also makes time for the bustling town of Hoima, the idyllic Lake Mutanda Resort and vibrant Kampala at the end of your journey.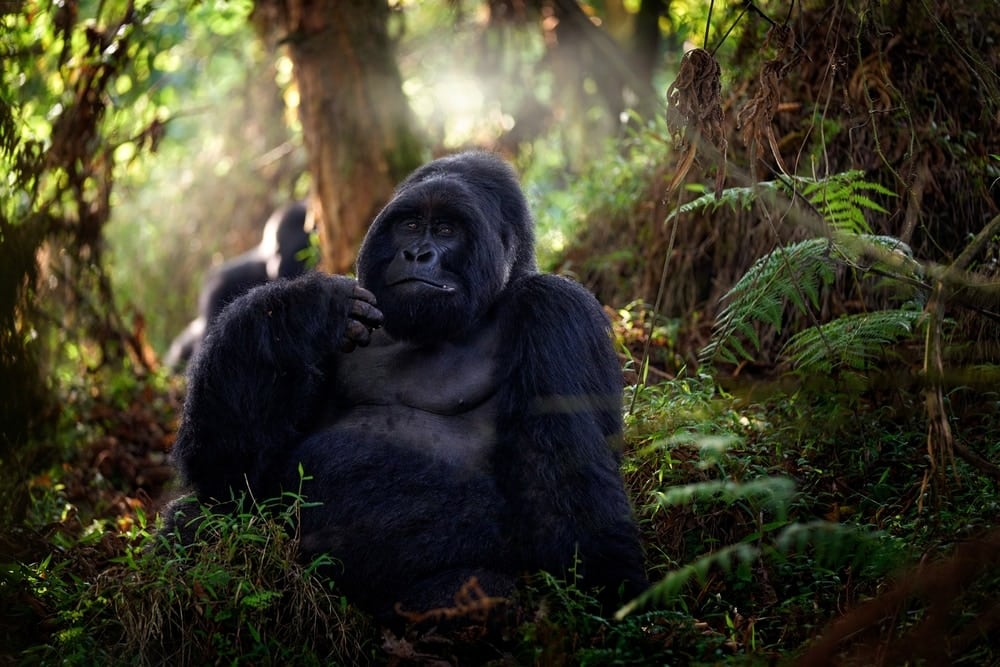 Perhaps though, the highlight of the tour is Uganda's smallest national park, Mgahinga Gorilla National Park, which is tucked in the southwestern tri-border intersection of Uganda, Rwanda and DR Congo. Mgahinga, together with the contiguous Volcanoes National Park in Rwanda and Parc National des Virunga in DRC, accounts for around half the world's mountain gorillas.
Gorilla tracking is less popular here than in Bwindi mainly because there is only one habituated family living in the park and – as is the prerogative of wild animals – they don't have much respect for national borders and can slip over the frontiers. Gorillas or not, the medley of extinct volcanoes, tropical rainforest and myriad other wild animals makes Mgahinga more than worthy of your time.
7. Gorilla trekking Self-drive safari
Duration: 15 days/14 nights
Highlights: extra time dedicated to gorillas and chimps
Start/end: Entebbe/Kampala or Entebbe
More info: 4x4uganda.com
If you're intent on spending as much time as possible with Uganda's primates, then this is the route for you. The tour spends two full days in chimpanzee territory as well as an evening in Bwindi with the following full day dedicated to trekking with gorillas.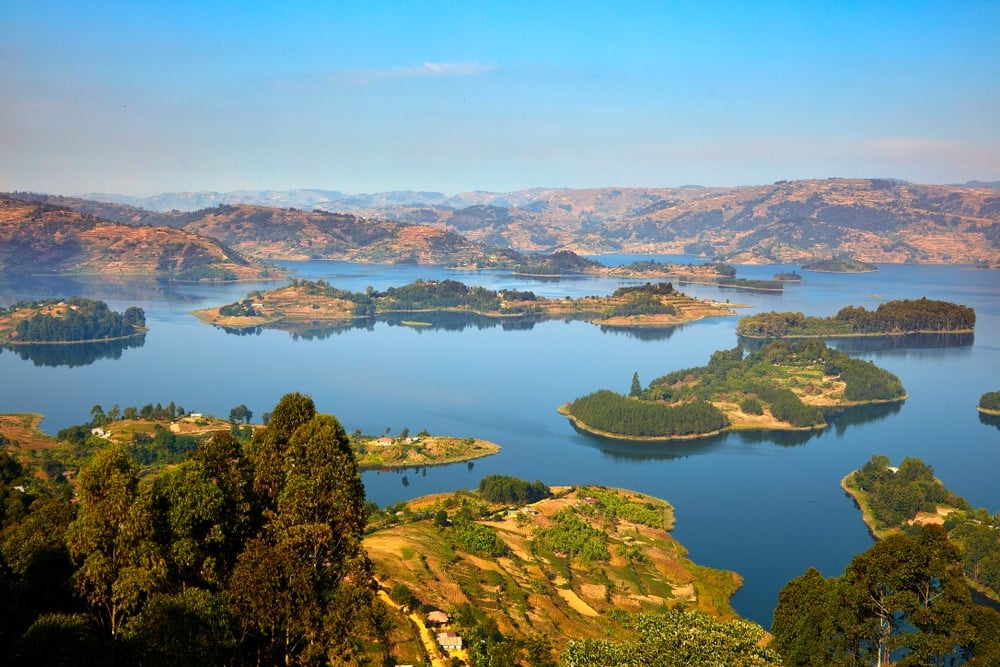 The tour also visits Sipi Falls, Kidepo Valley National Park, Murchison Falls National Park, the Kazinga Channel, Lake Bunyonyi and Lake Mburo National Park. Throughout, there is plenty of opportunity for game drives, boat rides, birdwatching and nature walks.
Lake Bunyonyi, known as the 'place of many little birds' and home to 29 tiny islands, is arguably the most tranquil spot in Uganda. What's more, its dreamy waters are croc and hippo-free making it one of the few places in Uganda safe for wild swimming.
---
Enjoyed this post? pin it for later…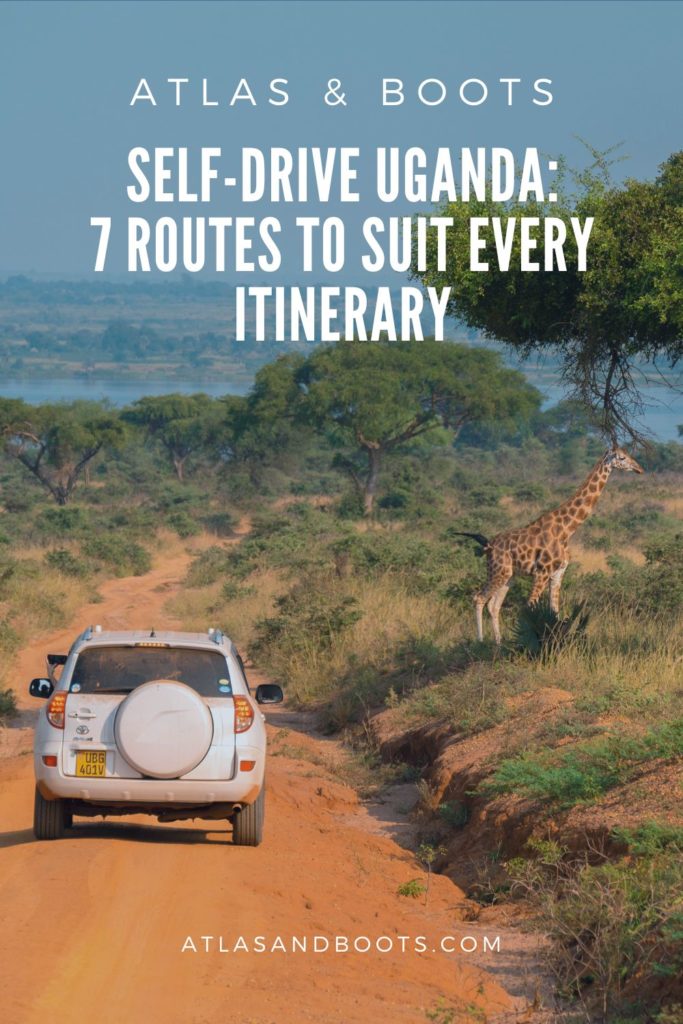 ---