After a year carrying around our tattered diving logbooks on our round-the-world trip, we finally decided to go digital. Enter a dizzying array of scuba diving apps, sites and services. It took us a long time to refine our options and find the apps that worked for us. To help you cut through the chaff, we put together a list of the most useful scuba diving apps on the market.
Useful scuba diving apps
1
PADI – Scuba Diving Essentials
Platforms: iOS, Android
Price: Free
Best for: Locating dive shops
The PADI App provides divers with a handy way to locate PADI dive centers and resorts, explore dive sites, access PADI eCards and keep up to date on scuba news. Some functionality is a bit buggy so we recommend using a separate app for dive logging (see 'Dive Log' below).
2
Deepblu
Platforms: iOS, Android
Price: Free
Best for: Finding and booking dives; dive community
Deepblu allows users to discover dive sites, plan dive travel based on user reviews and media, and book dives directly with local shops. A lively online community of divers also makes it easy to seek and share advice and find dive groups in a given locale.
3
iDeco Pro
Platforms: iOS
Price: $7.99
Best for: Dive planning
iDeco is a complete multiple dive and multi-level dive planner. It Includes decompression stops, gas usage, CNS tracking, OTU tracking, surface Interval tracking and more. It also has a free version which will suit most entry-level divers.
4
Dive Log
Platforms: iOS
Price: $12.99
Best for: Dive logging
Dive Log works as your primary diving logbook. You can capture the GPS coordinates of your dive site using location services on your device and then fill in information about the dive. This gives you an immediate answer the next time a dive guide asks how much weight you used on your last dive or what depth you dived to.
5
Scuba Exam
Platforms: iOS, Android
Price: $4.99
Best for: Refreshing knowledge
Scuba Exam allows users to brush up on dive theory before the Open Water Diver theory exam or indeed after a long break from diving. A selection of quizzes tests your knowledge of dive tables, dive theory, definitions and more.
6
DIVE Magazine
Platforms: iOS, Android
Price: Free
Best for: Diving news and features
Established for over 15 years, DIVE is one of the world's leading scuba magazines. It's known for stunning photography, engaging writing and first-class design, and is available for free via the app.
7
MarineDebrisTracker
Platforms: iOS, Android
Price: Free
Best for: The eco-conscious diver
This app allows you to log the location of marine debris found on coastlines or in the water. The app is a joint effort between the NOAA Marine Debris Program and the Southeast Atlantic Marine Debris Initiative out of the University of Georgia College of Engineering.
8
Real Tides
Platforms: iOS
Price: $4.99
Best for: Checking tides and currents
Real Tides allows divers to calculate the tide at any GPS location, date and time in the world without having to work out latitudes, longitudes or zip codes.
9
TripWhistle Global SOS
Platforms: iOS
Price: Free
Best for: Emergencies
There are nearly 200 countries in the world with more than 70 different emergency numbers between them. TripWhistle gives you easy access to local emergency numbers, allows you to make calls from within the app and displays your location on screen so you can relay it to first responders.
10
V-Planner
Platforms: iOS, Android
Price: $44.99
Best for: The hardcore technical diver
V-Planner is a dive decompression calculator for technical scuba divers and in some ways the mother of all scuba diving apps. It presents the VPM decompression model and includes both VPM-B and VPM-B/E model versions. The diver can specify any combination of nitrox or trimix, and as many deco gases as required. Planning methods include both OC and Closed Circuit Rebreather. It includes planning for bailouts with SCR and OC legs in a CCR plan and details of ppO2, END, and gas consumptions. If you don't know what all of that means, then don't worry; you don't yet need this app!
---
Enjoyed this post? pin it for later…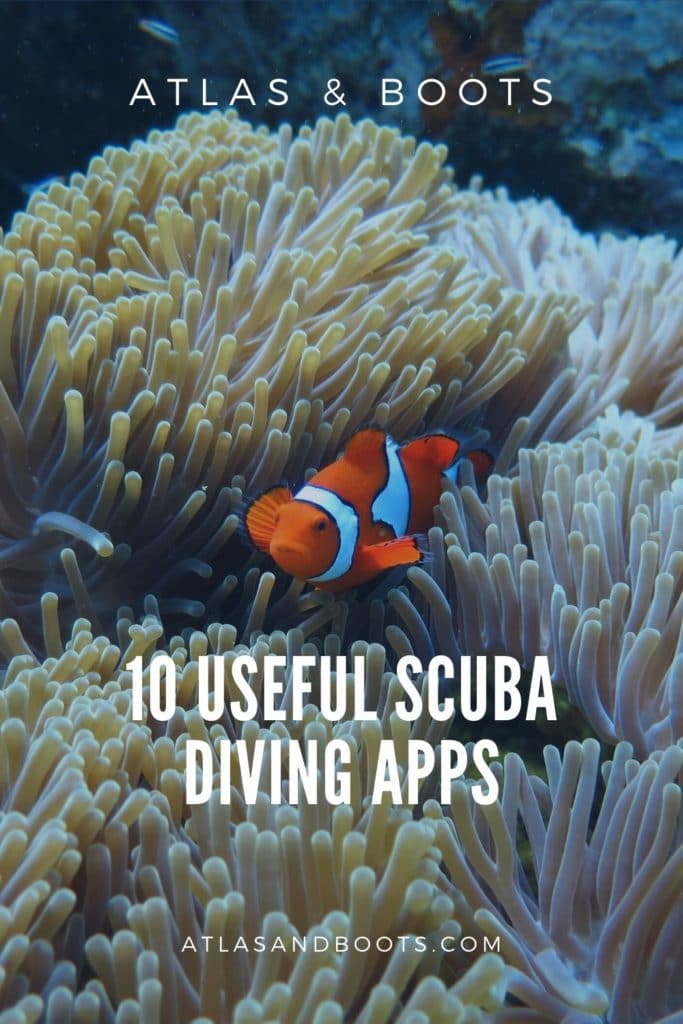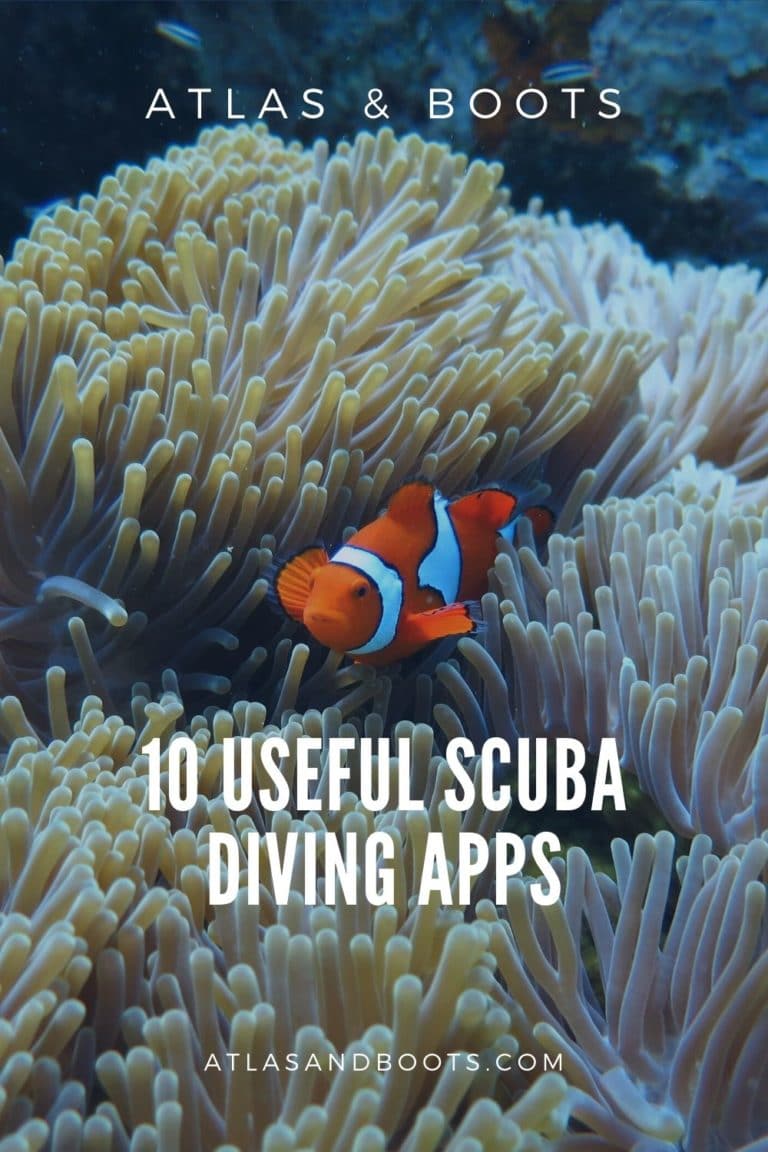 ---
Over 30,000 people have used Atlas & Boots' article and book to pass the open water diver course. Find out more.
Lead image: Pixabay