As travel writers, we're often asked about our favourite travel apps. For a long time, we stuck to old and reliable apps that performed prosaic functions like looking up locations and searching for accommodation. In recent times, however, we've discovered a number of fresh apps that provide unique services perfect for travellers. If you're looking to refresh your list of useful travel apps, have a look at our curated list below.
1. Foodspotting
Great for: Finding delicious dishes on the road
Get it: Free, iOS and Android, Foodspotting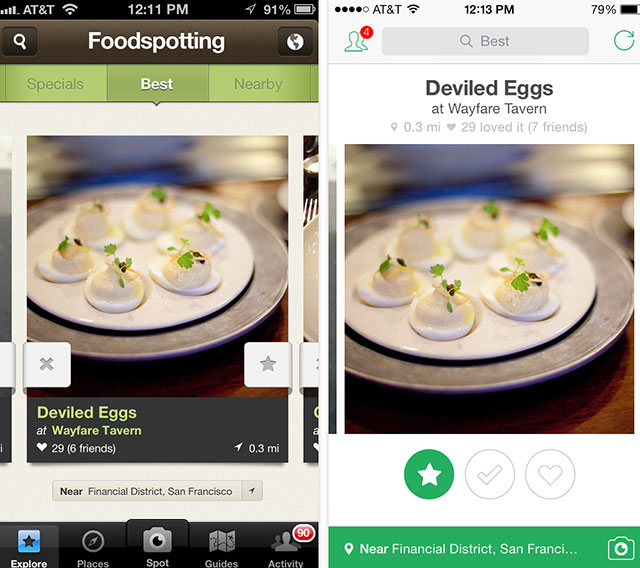 Foodspotting is a restaurant review app with a twist: instead of rating restaurants as a whole, users review individual dishes. This is especially useful for vegetarians like me who often suffer in silence with bland veggie dishes while the carnivores at the table dig into their juicy steaks.
To find a great dish, simply look up your location and search for a particular dish you're craving or browse what other 'foodspotters' have recommended in the area. The app focuses on visuals so you can see what a dish actually looks like on the plate. If you've tried and loved a dish, you're encouraged to snap a picture yourself and tag it with "Tried" and "Loved". Interestingly, Foodspotting doesn't have provisions for posting negative reviews as it focuses on discovering only good food.
2. Zusa
Great for: Finding someone that speaks your language abroad
Get it: Free, iOS and Android, zusa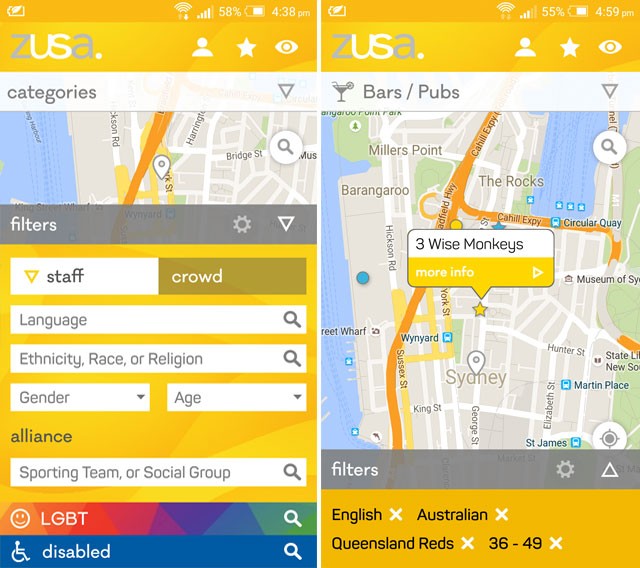 Ingenious app zusa allows users to find specific businesses based on a range of diversity filters including language, age, gender and disability among others (listed below). This means that if you find yourself in need of an English-speaking dentist abroad, you can locate one via zusa in just three steps. Or, if you need a female doctor, she's just a few taps away. The app recognises your local language as well as your location and presents relevant results that are nearby.
Even better, zusa allows you to filter not only by staff but also by 'crowd'. This feature analyses a venue's clientele, allowing you to find like-minded people in your area. So, whether you're after a crowd of Brits eager to watch the Ashes, or Chinese twenty-somethings with whom to go clubbing, zusa will show you where they're likely to be. You can 'favourite' businesses you'll use again and verify whether the information provided is true or false.
Staff filters: language, ethnicity, race, religion, gender, age, LGBT, disabled and alliance (i.e. if the venue supports a particular sporting team or caters to a specific social group)
Crowd filters: ethnicity, race, religion, gender, age and alliance (i.e. sporting team or social group). Naturally, crowd filters are only available for places in which a large number of people gather (bars, clubs, pubs, gyms, restaurants, accommodation, attractions).
3.Emergency Phone Numbers
Great for: Getting emergency help when you need it
Get it: Free, iOS, Emergency Phone Numbers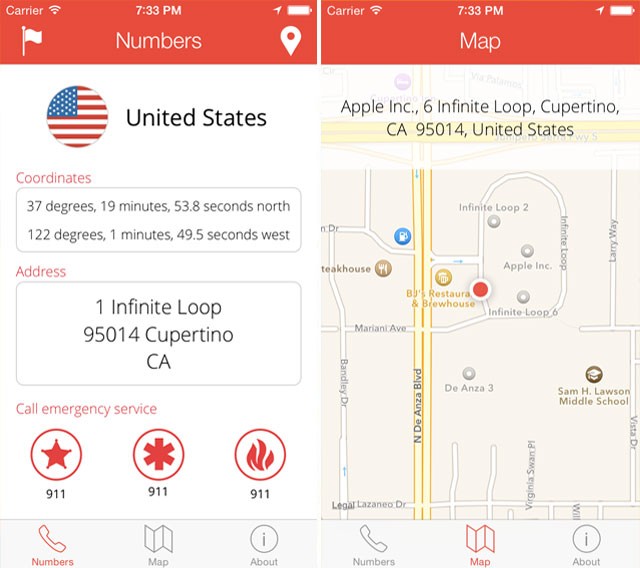 When we set off on the road a year ago, I put Vanuatu's emergency numbers for police, fire and medical in my phone along with our travel insurance policy numbers and contact details for the British embassy (incidentally, there isn't one in Vanuatu). As our trip progressed, I became increasingly complacent to the point where I had no idea what the emergency numbers were during our visit to Colombia, one of the most violent countries in the world.
I've since discovered Emergency Phone Numbers, a comprehensive list of emergency numbers across the world. It allows you to make a call from within the app and displays your location while on the phone so you can tell first responders exactly where you are. It's the sort of app you don't know you need until you need, so be safe and download it now.
4. Onavo Extend
Great for: Reducing your data roaming charges
Get it: Free, iOS and Android, Onavo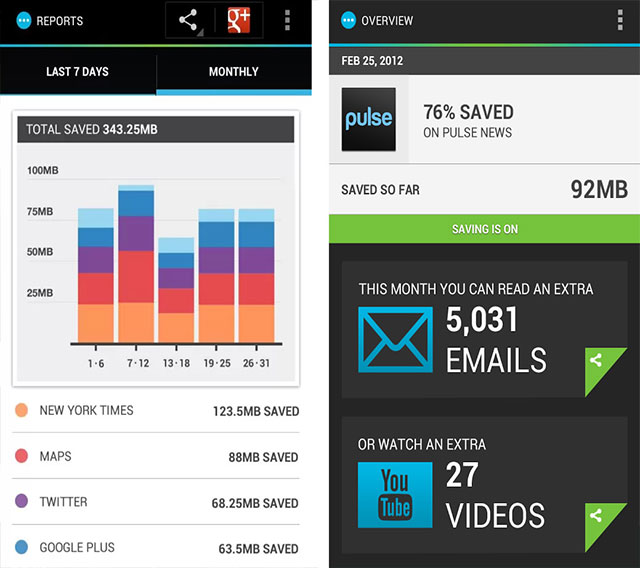 Onavo Extend cuts down your mobile data usage to help you avoid huge roaming charges on your travels. Once installed, it works in the background to find ways to save data. This includes only loading images when you scroll down to them, adjusting image quality based on your settings and providing stats on how much data is used by each app to identify any sapping your allowance. Onavo runs downloaded data through its own servers and compression technology, and switches itself off when you're connected to wifi. Finally, a way to wrestle back some power!
5. TouchRetouch
Great for: Removing unwanted items from images
Get it: $1.99, iOS and Android, TouchRetouch

This is a great app for retouching images on your phone. Say you've taken a picture of a pretty landscape but there's a pesky traffic light in the way, you can fire up TouchRetouch, highlight the traffic light (shown in red), and the app will magically replace it.
It isn't free but for a small price provides a great way for casual photographers to tidy up their snaps before posting to social media. Full-res images do occasionally crash the app but it saves your progress so you can reopen and start where you left off.
And, now onto the more well-known apps:
6. Google Maps
Great for: Navigating your way through unfamiliar locations
Get it: Free, iOS and Android, Google Maps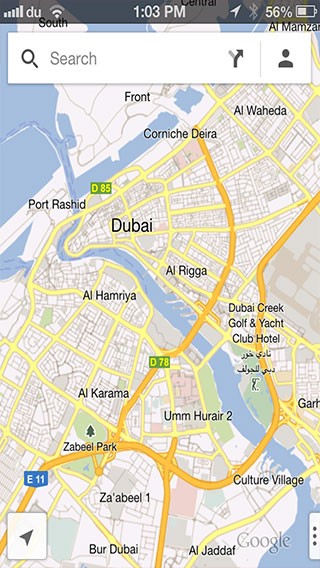 This old stalwart is a must-have for any traveller. Simply fire up Google Maps, locate your city or town, type 'okmaps' in the search box, and save a version of the map locally on your phone. This allows you to switch off data roaming and navigate using GPS. Note that you may have to pan and zoom to get to a level that can be saved on your phone.
7. XE
Great for: Converting currency on the go
Get it: Free, iOS and Android plus others, XE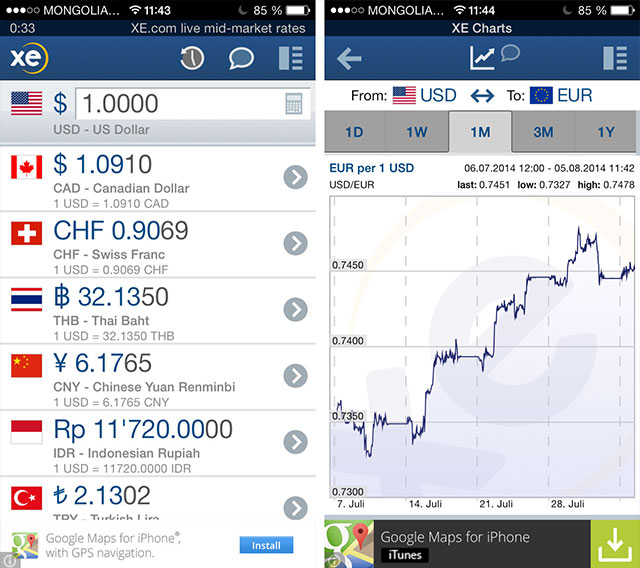 With over 25 million downloads worldwide, XE is the universal currency app of choice. With live exchange rates and historical charts, it offers more than enough for the casual user. We found it easy and reliable to use during our trip around the world. The only downside is that you need to remember to download a specific currency when you have an internet connection. Otherwise, it won't work.
8. Google Translate
Great for: Finding the right words to say in a different language
Get it: Free, iOS and Android, Google Translate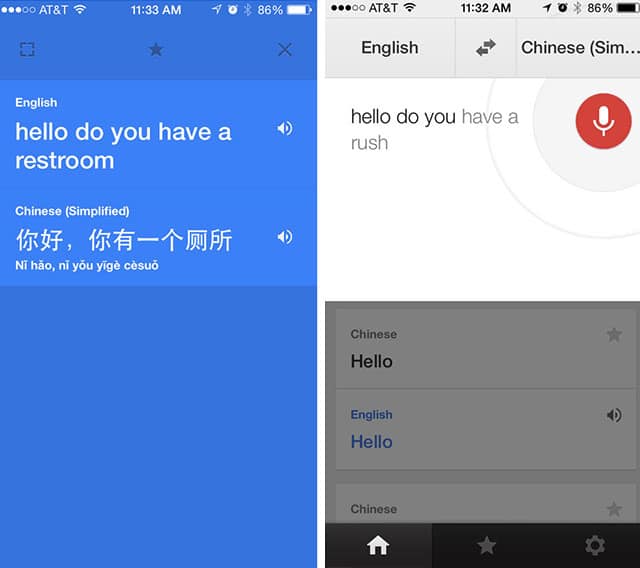 Google Translate has everything: text, visual and voice input atop one of the more sophisticated translation offerings on the market. What's really useful is the ability to download a language pack onto your phone for offline use. Unfortunately, this is currently available only on the Android version. Fingers crossed it will come to iOS soon.
9. Booking
Great for: Booking trusted accommodation
Get it: Free, iOS and Android, Booking

We migrated from Hostelworld to Booking once we discovered its lightweight app. With a simple interface, comprehensive listings and reliable review system, it's our favourite way to book accommodation.
10. TripAdvisor
Great for: Finding honest reviews on hotels, restaurants and attractions
Get it: Free, iOS and Android, TripAdvisor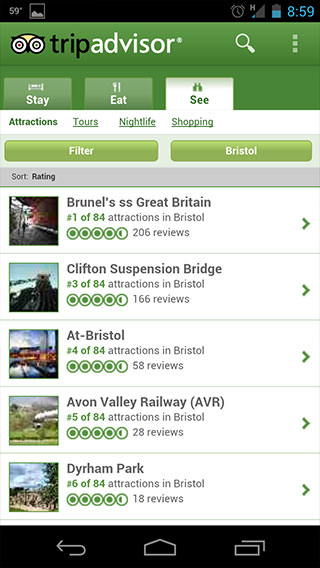 Peter jokes that I have unwavering and unwarranted faith in TripAdvisor. It was Star of India restaurant in La Paz that first proved me right. Despite numerous terrible reviews we decided to risk it anyway – and it was indeed terrible. Two months later, we ate at a paella place in the tiny town of Aregua in Paraguay. The morally dubious owners charged us double what they had quoted for a paella (which ended up costing $40 USD). Later, I checked TripAdvisor and at least five people had commented on a similar experience!
---
Lead image: Zusa