Our annual list of 12 Christmas gifts for travellers, be they bookworms, shutterbugs, adrenaline junkies or culture vultures
This year was going to be the year that life went back to normal. Instead, we found ourselves in a strange liminal space of sullied plans and half-lives. Some valiantly tried to reclaim their lives – Peter, for example, managed trips to Switzerland, Greece and Cyprus – but many more of us wilted into this new reality, like trees skewed by persistent wind.
This state of listlessness has swallowed so much of our time. Like most couples, Peter and I alternate in our roles of the cheerless and the cheerful. When he's feeling down, I lift him up and he does the same for me. This year, however, we've both felt cheerless in tandem. My efforts to convince him that he hasn't wasted another year in achieving his ultimate dream have been desultory at best, dishonest at worst. In truth, he has finite years of peak fitness – and two have just passed him by.
On top of this, we've both missed a second chance to go to Antarctica (our trip postponed from 2020 to 2021 has been postponed again). Several smaller trips have been abandoned and my latest novel, Next of Kin, was launched with a smaller book tour.
This period has made us re-evaluate a few things, starting with our move to the Yorkshire Dales. We have loved our time here, but living so far from friends and family has made us realise that this isn't where we want to be. We're both firm believers that if you don't like your life, you can change it. With that in mind, we put our house up for sale at the end of October, accepted an offer within a week and are now in another liminal state: waiting for the sale to complete.
We don't know where we'll spend this Christmas, but we plan to move back to London before too long – a prospect that fills me with joy. We hope that, like us, you find some reasons to be cheerful this Christmas. To help you celebrate the end of this year, as always, here's our list of the best Christmas gifts for travellers, split into pretty and practical.
Pretty Christmas gifts for travellers
1. Aspinal of London passport cover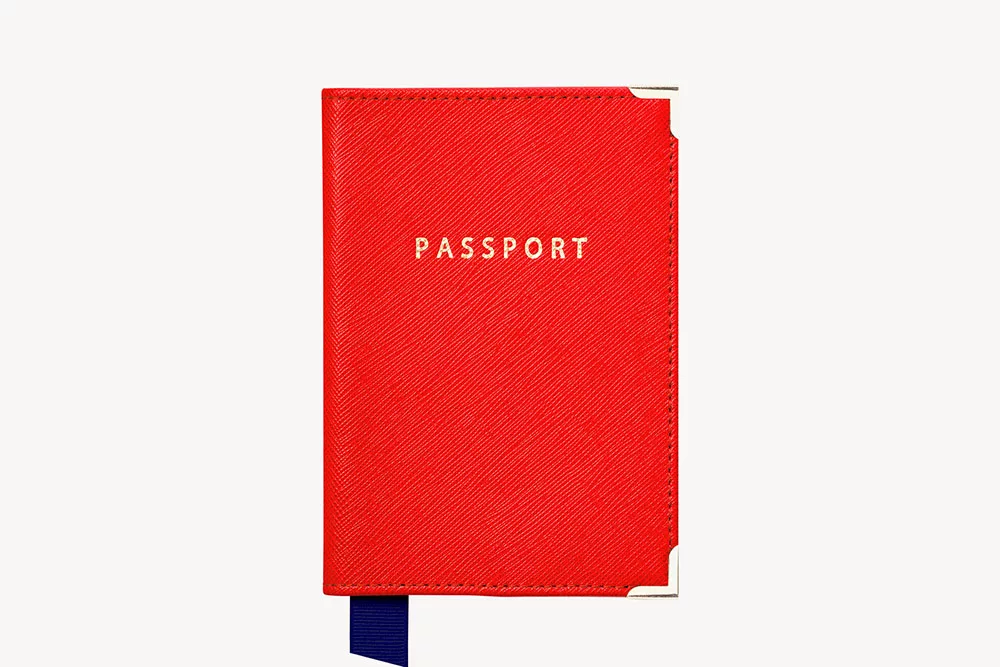 An elegant friend once told me that you can get away with buying cheap clothes if you team them with quality accessories: shoes, bag, belt, wallet. With that in mind, this Aspinal of London passport cover is a worthy investment.
Hand-crafted from full-grain leather and lined in contrasting suede, it's durable enough to accompany travellers on years of adventures. A slip pocket stores boarding passes and other paraphernalia while the personalisation service adds a thoughtful touch. There is a range of colours and materials, but you can't go wrong with this classic red and blue.
2. Vintage globe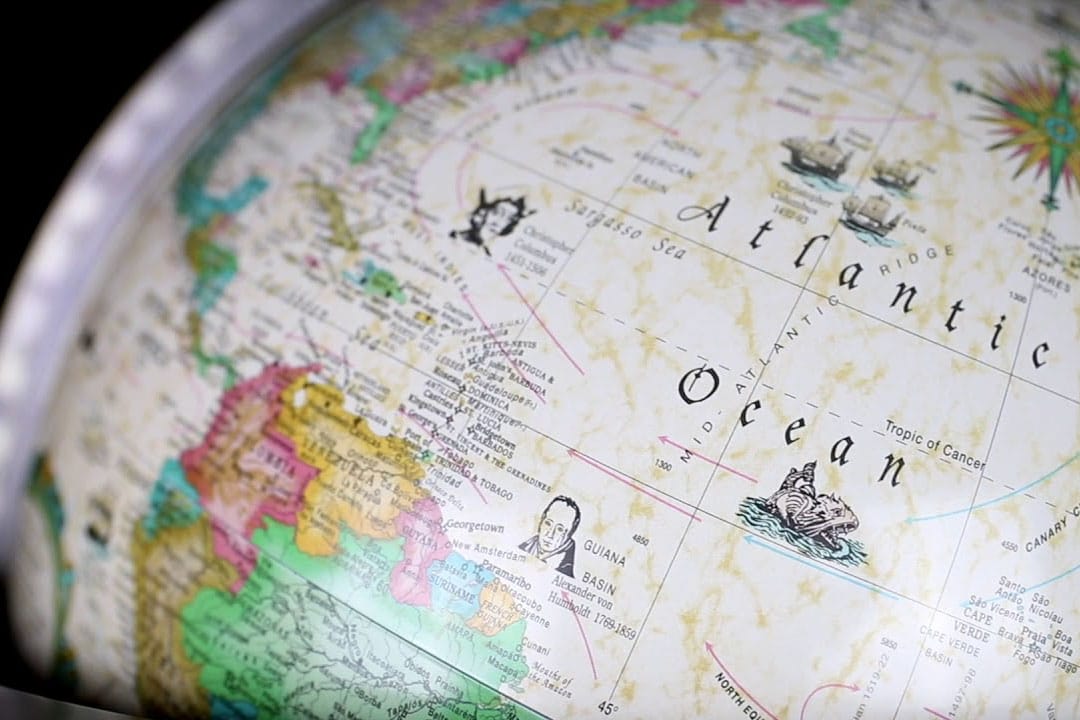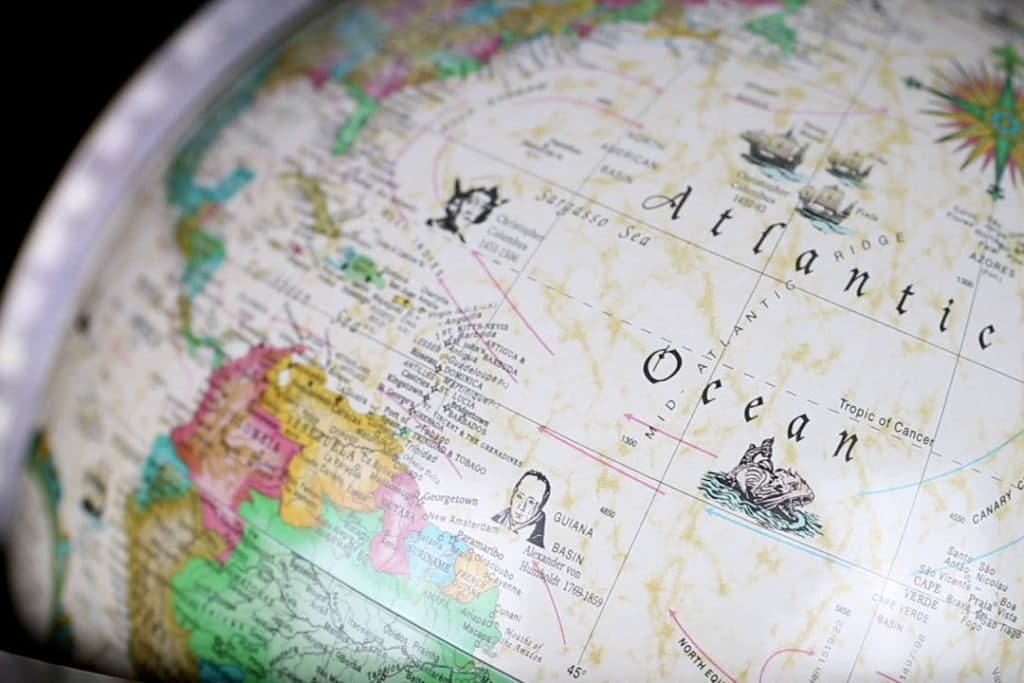 Peter bought The Franklin Antique Globe for his father a few years ago and we bought one for ourselves as soon as we moved into our new home.
The globe serves as a decorative accessory and as a reference point, but it's also a great conversation starter. Guests will often comment on a surprising realisation, whether it's the fact that the Pacific takes up nearly half the globe, or that there's only one country between Finland and North Korea. Clearly, if you're not travelling, the next best thing is dreaming about it.
3. Engraved pen & journal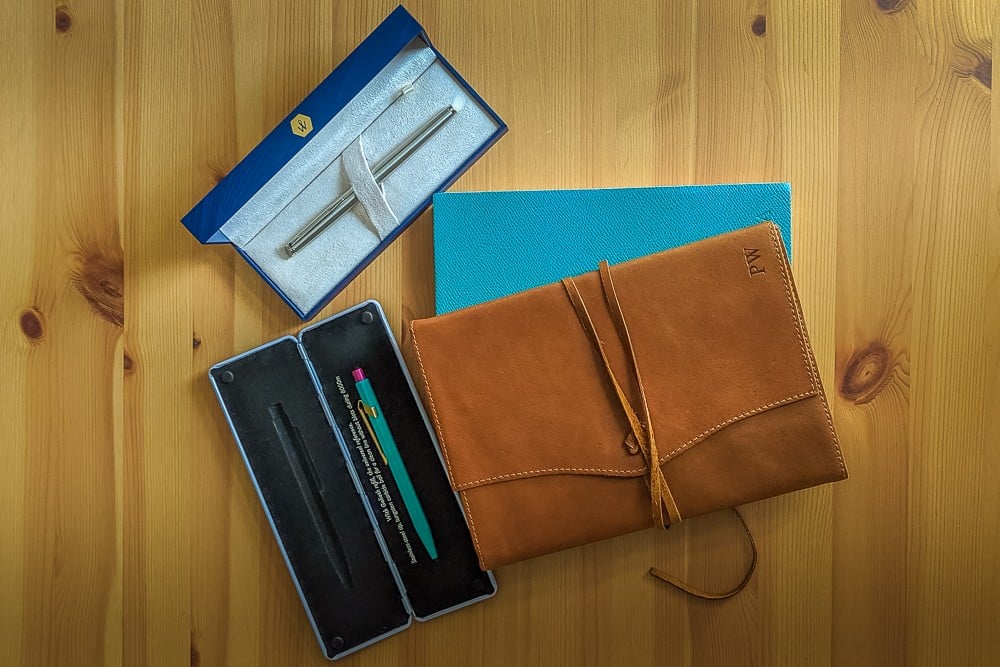 I tend to add my notes and reminders directly into my phone, but Peter prefers a physical journal. He travels with a beautiful Amalfi Medium Refillable Leather Journal personalised with his initials and a Waterman Hemisphere Fountain Pen.
These classic gifts are perfect for the traveller who dreams of distant lands, long overland journeys and the romance of a time long past. (Let's face it: we all know one of those.)
4. Sundial and compass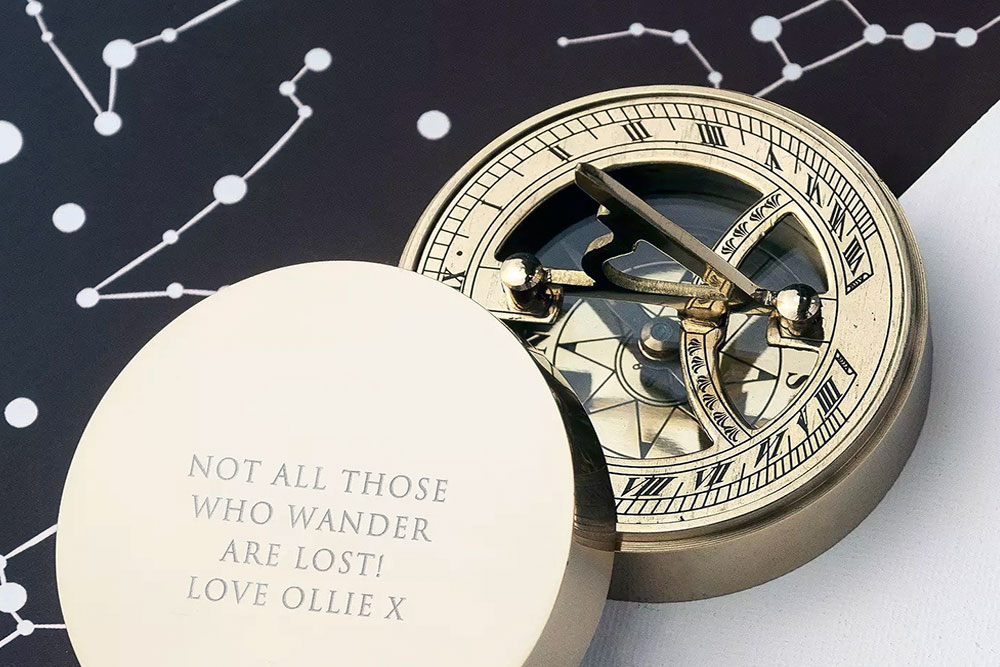 It's sometimes said that we are the middle children of history – born too late to explore the seas, born too early to explore the stars. Would-be explorers that pine after a bygone era may content themselves with this striking compass.
Made with highly polished brushed brass, it has a unique sundial feature and a fully operational nautical compass. It comes with a protective pouch and a separate brass lid which can be personalised with a message of up to 90 characters.
5. The Atlas of Beauty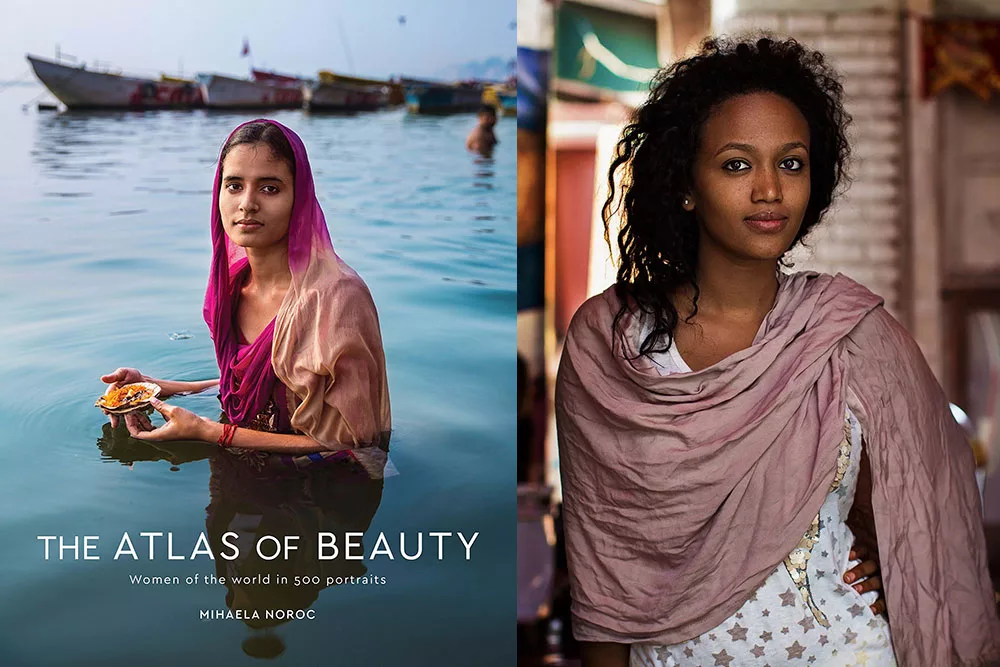 Sometimes, books come along and make a splash for a season, then settle into a quiet existence, for next year, there will be new books and new gifts. The Atlas of Beauty deserves no such fate. Released in 2017 with much attendant publicity, it makes an equally sumptuous gift today.
The collection by photographer Mihaela Noroc celebrates women from 50 countries across the world and shows that beauty is everywhere, regardless of money, race or social status. It features women in their native environments, from the Amazon rainforest to markets in India, London city streets and parks in Harlem, proving that beauty comes in different shapes and colours.
Practical Christmas gifts for travellers
6. Power bank & solar charger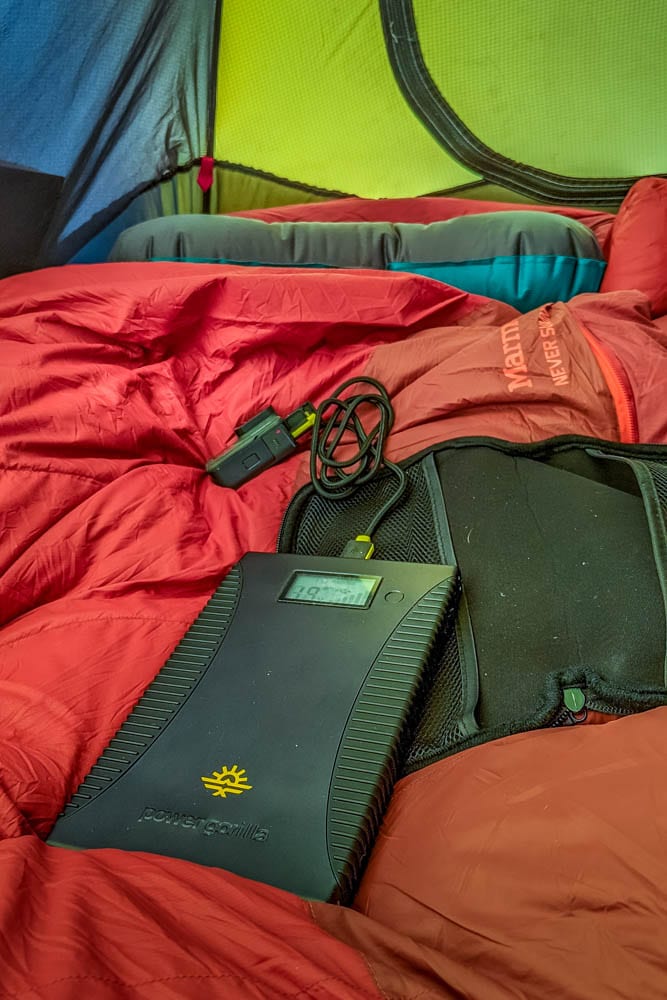 Peter used PowerTraveller kit on Aconcagua
Peter carries a fair amount of electronics on his various treks and climbs including two cameras and a smartphone. All of these need juice, so a reliable power bank and solar charger make life a lot easier.
For his Aconcagua climb last year, he packed a Powergorilla charger and a Falcon 21 foldable solar charger from PowerTraveller.
Both pieces of kit are designed to withstand the stresses of outdoor use and function even in extremely cold temperatures. The Powergorilla can charge devices up to 88W/24V(such as a laptop) while the solar charger can charge 5V and 20V devices such as laptops and netbooks under 40W, tablets, smartphones, GoPros and GPS devices.
7. Packing cubes
I started using packing cubes on my horse riding trip to Montenegro and it was a revelation. It changed the way I packed and made life on the road so much easier. I no longer find myself pulling out a pair of black leggings when I'm really after my black cardigan, or rooting around for a fresh pair of underwear.
I use Eagle Creek's Pack-It Isolate Cube Set in XS/S/M to organise tops, bottoms and smalls. Take my word for it: add these to your Christmas shopping list and you'll change someone's life.
8. Smartwool comfies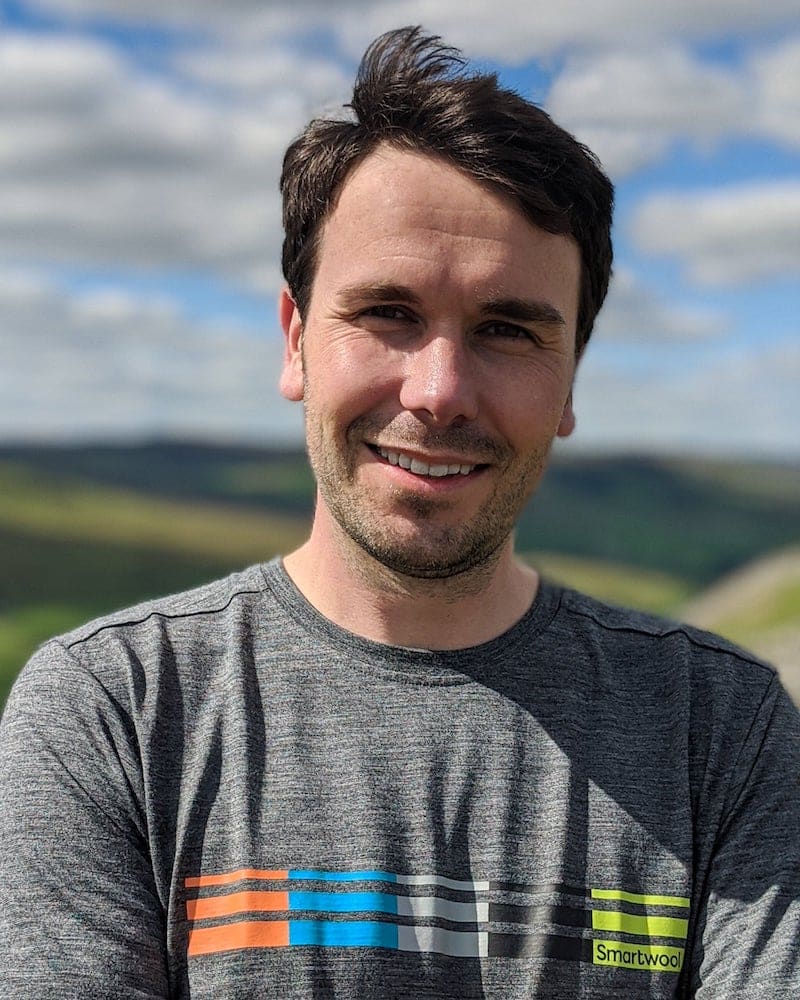 Merino wool is ideal for base layers
Warm clothing is essential to us. From base layers to down jackets, it's worth investing in the right gear for the right environment. Merino wool offers superb breathability and moisture-wicking, which means it's ideal for base layers.
Smartwool is one of Peter's favourite brands. He uses a variety of their products from base layers and t-shirts to underwear and, of course, socks! From the slopes of Aconcagua to the trails of the Yorkshire Dales, they have never failed to keep him warm.
9. World travel adaptor kit
Smartphones, cameras, Kindles, laptops, electric razors, epilators and myriad other gadgets all require charging on the road, be it via mains or USB.
The Ceptics World Travel Adapter Kit is the perfect solution for those who seem to pack boundless numbers of cables and adaptors when heading out on the road.
The adapter kit works in over 200 countries and territories and can charge up to five devices using only one outlet. It is surge-protected and features two US plugs, two USB ports, a fixed USB cable and six country-specific connectors.
Use Ceptics' international adapter finder to find the adapter that would suit you best.
10. Aria snorkel mask
I enjoy snorkelling but have to constantly fiddle with a foggy mask. When swimming with whale sharks in Djibouti, I had to keep surfacing to clear water from my mask which meant I missed precious moments with these majestic creatures. The Aria Full Face Mask by Ocean Reef is a game-changer.
With patented air circulation technology, it guarantees no fogging. It has a 180° panoramic view, allows users to breathe through their nose and prevents water from getting in. Accessories include a corrective lens, sports camera mount, selfie stick and Snorkie Talkie, an innovation that allows you to communicate while snorkelling!
11. Portable wifi hub
As travel writers, having unlimited global wifi at our fingertips makes our lives so much easier given the number of hours we waste watching progress bars advance at an excruciating pace over slow connections.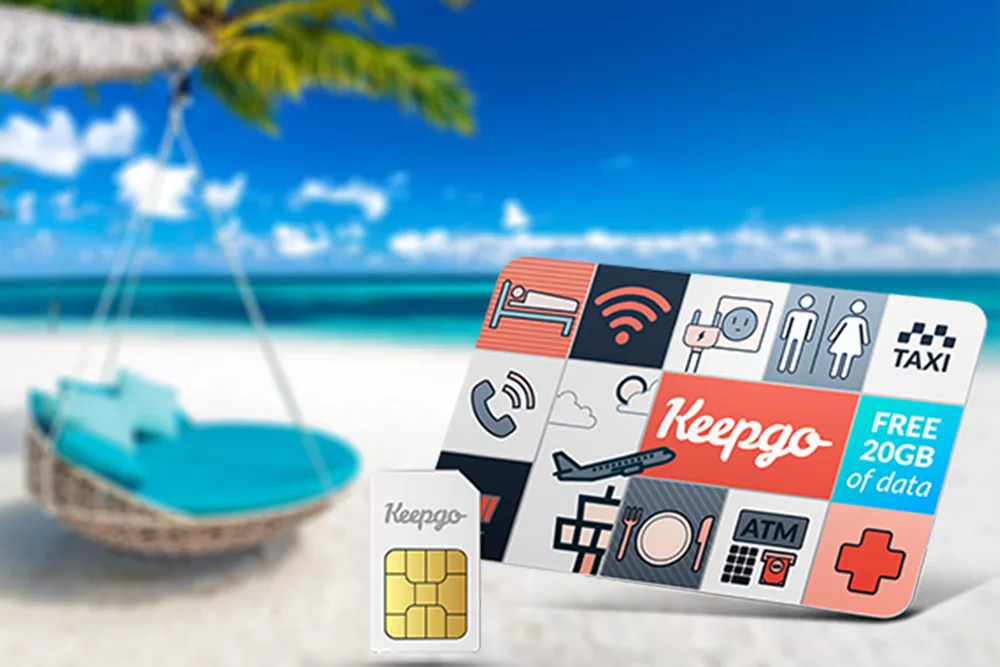 Keepgo offers a number of different data options for their portable WiFi hotspots and world SIM cards. We use the Keepgo International Wifi Hotspot to help us get online while travelling. The device generates a secure wifi connection using local 4G mobile networks in over 120 countries.
12. Osprey Luggage
When it comes to luggage, Peter has it all. He has day packs, backpacks, camera bags, duffel bags, carry-on, wheeled luggage and even a range of hybrids! After years of testing various kit bags, he now swears by Osprey.
His go-to backpack is an Osprey Exos 38 backpack which weighs in at just a touch over one kilogram. It's super light, spacious, durable and suits most camping and trekking trips including shorter wild camping and winter mountaineering trips. Another great option is the Levity 45 which is just 800g even though it holds more!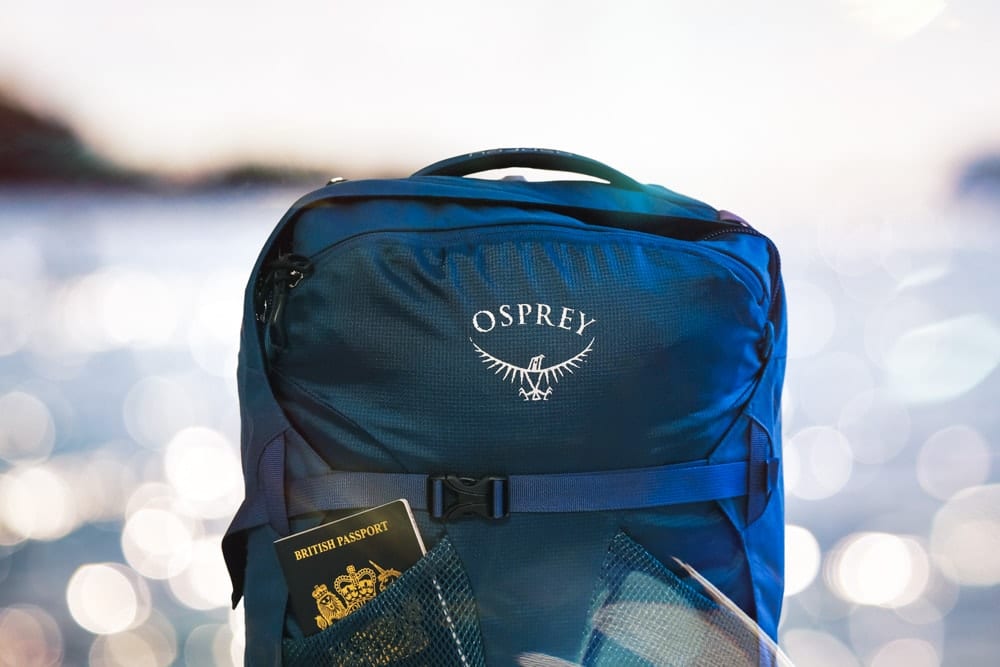 For longer expeditions, he uses an 85-litre expedition backpack and when it comes to suitcases he has a Farpoint Wheels 36 for carry-on and a Rolling Transporter Wheeled Duffel 60 for checked luggage.
Kia has an Osprey Tempest Pro 18 daypack that is cool and comfortable with enough space to fit the essentials. When it comes to suitcase
Stocking fillers
Additionally, there's a whole range of stocking fillers useful for active travellers.
Customise your gift
Customise any of the above Christmas gifts for travellers with die-cut stickers from StickerYou. The easy-to-use editor makes it possible to create custom-made stickers to suit any traveller. Upload your own artwork or choose from their art library to create sticky graphics. There are also options to create travel-themed stickers for luggage, fridge magnets or turn your travel photos into stickers.
---