Our tried-and-tested list of Christmas gifts for travellers, be they hikers, shutterbugs, adrenaline junkies or culture vultures
This year has been a bit of a transitional one at Atlas & Boots. We are now settled in our new home in East London and happier than we've ever been despite the change in our finances (hello, London prices). Things feel settled, but that's not to say it hasn't been busy.
While it has been quieter on the travel front, we've both been working on various other projects. Kia has been busy with her latest novel, Those People Next Door, which spent five weeks in the Times Bestsellers chart and was seen all over the London Underground.
In January, Peter took on a role for the UK Antarctic Heritage Trust meaning that he spends a significant amount of time writing about Antarctic exploration, editing photos of gentoo penguins and poring over maps of the southernmost region on Earth. Nonetheless, he has still managed to squeeze in trips to Palestine, Tunisia, the Lake District and Tajikistan.
For Christmas, we'll be heading to India – our first and only trip together this year! We hope that wherever you are in the world, you are able to spend the season with loved ones. As ever, to help you plan ahead, we've put together a list of the best Christmas gifts for travellers.
Christmas gifts for travellers
After 100 countries and seven continents of travel, we are well placed to curate the best Christmas gifts for travellers. Here are our top recommendations, all of which we have tried and tested.
1. Aspinal of London passport cover
An elegant friend once told us that you can get away with buying cheap clothes if you team them with quality accessories: shoes, bag, belt, wallet. With that in mind, this Aspinal of London passport cover is a worthy investment.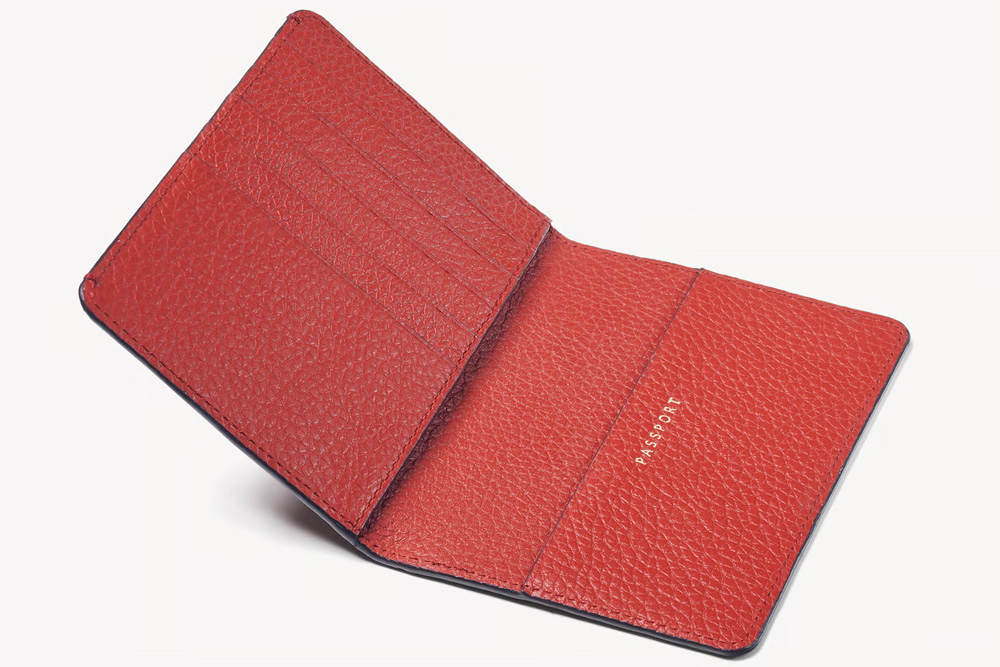 Hand-crafted from full-grain leather and lined in contrasting suede, it's durable enough to accompany travellers on years of adventures. A slip pocket stores boarding passes and other paraphernalia while the personalisation service adds a thoughtful touch. There is a range of colours and materials, but you can't go wrong with this classic red and blue.
2. Vintage globe
Peter bought a Franklin Globe for his father a few years ago and we bought one for ourselves as soon as we moved into our new home.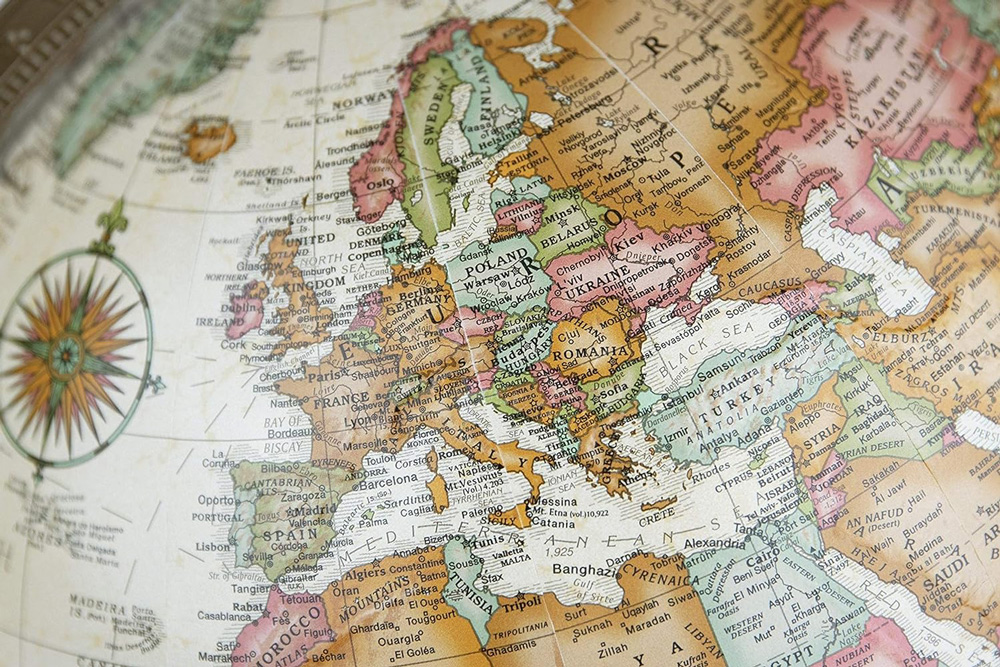 The globe serves as a decorative accessory and as a reference point, but it's also a great conversation starter. Guests will often comment on a surprising realisation, whether it's the fact that the Pacific takes up nearly half the globe, or that there's only one country between Finland and North Korea. Clearly, if you're not travelling, the next best thing is dreaming about it.
3. Packing cubes
Packing cubes have been a revelation for us. They have changed the way we pack and made life on the road so much easier. We no longer find ourselves pulling out a pair of black trousers when we're really after a black T-shirt, or rooting around for a fresh pair of underwear.
We use Eagle Creek's Pack-It Essentials Set to organise tops, bottoms and smalls. Take our word for it: add these to your Christmas shopping list and you'll change someone's life.
4. Stubble & Co Kit Bag
Peter adores the compartmentalised Stubble & Co Kit Bag as it's spacious, durable, waterproof, safe and secure, which makes it ideal for the demands of an active lifestyle.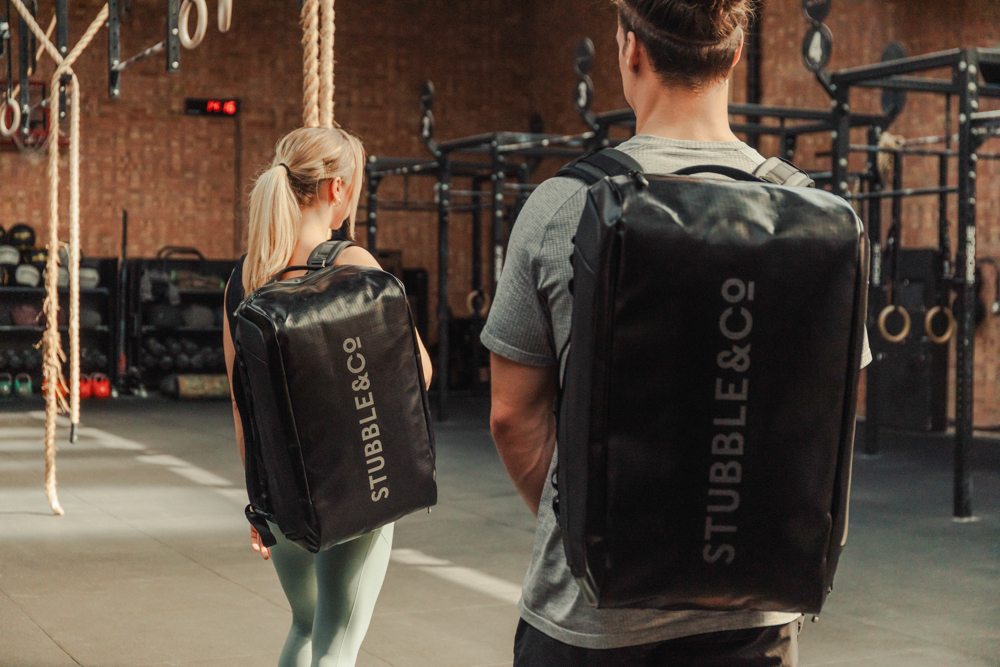 The kit bag features a padded laptop compartment, a large internal compartment, a dedicated secondary compartment for worn gear or a change of footwear, multiple grab handles and removable straps. It is also made from recycled materials.
Designed to be versatile across any sport, the backpack-cum-holdall is small enough for carry-on luggage but spacious enough to be used for short breaks and weekends away.
5. Royal Robbins travel apparel
We've been wearing Royal Robbins travel apparel for years, whether it's lightweight casual shirts, swimming trunks or hiking pants. We love the brand and have even been known to quote the great man on occasion.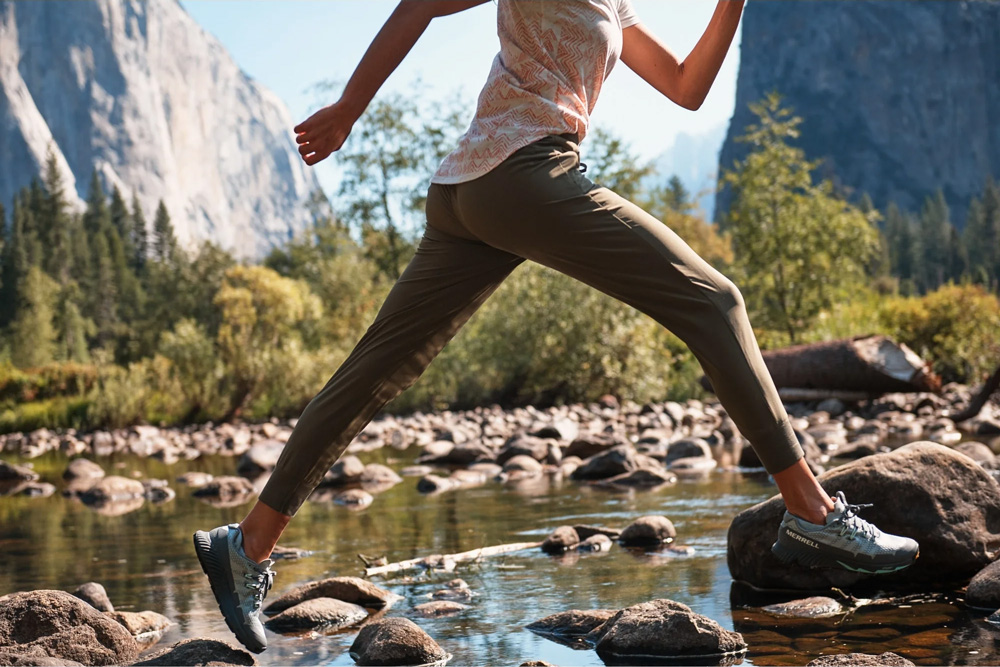 Recently, we picked up some lightweight and comfortable travel trousers from their spring 2023 collection including the Spotless Evolution Jogger and Spotless Evolution Short for Kia and the Active Traveler Pant for Peter.
We like RR's gear as it's light, breathable, stretchy and durable, making it versatile when it comes to travel. Their clothes can be worn on a hike, around town, on safari or lounging around camp. The joggers are also made of 86% recycled post-consumer plastic bottles, so help to keep bottles out of landfills and oceans.
Buy from Royal Robbins
6. Aria snorkel mask
Kia enjoys snorkelling but has to constantly fiddle with a foggy mask. When swimming with whale sharks in Djibouti, she had to keep surfacing to clear water from her mask which meant she missed precious moments with these majestic creatures. The Aria Full Face Mask by Ocean Reef is a game-changer.
With patented air circulation technology, it guarantees no fogging. It has a 180° panoramic view, allows users to breathe through their nose and prevents water from getting in. Accessories include a corrective lens, sports camera mount, selfie stick and Snorkie Talkie, an innovation that allows you to communicate while snorkelling!
7. Sustainable washbag and toiletries
The reise 2.0 washbag is the perfect Christmas gift for the eco-conscious traveller. Made from 100% recycled material including reclaimed ocean plastic, it is available in four colours: striking Lime and Hot Pink and more neutral Grey and Blue.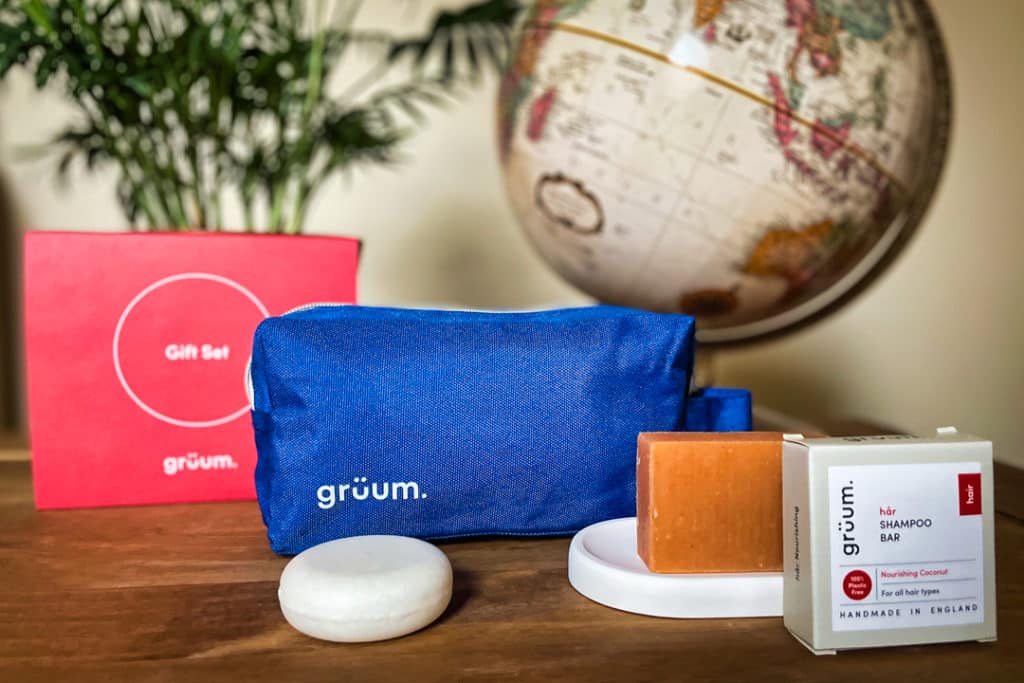 The bag is extra durable and designed to stand the test of time. It's water resistant and has a hanging hook which – we've learnt from experience – is essential. Try taking a shower in a makeshift shack in the darkest outback with a bag that doesn't have a hook!
Pre-fill the bag with sustainable toiletries to complete the gift. The set comes with grüum's award-winning shampoo bar and best-selling body bar, perfect for the road.
8. Lightweight packable jacket
Thanks to our trip to Antarctica, we're all set for winter hiking. Summer hiking, however, is a different beast, especially in the UK where rain showers are never far. With this in mind, we decided to add a lightweight jacket to our outdoor wardrobes.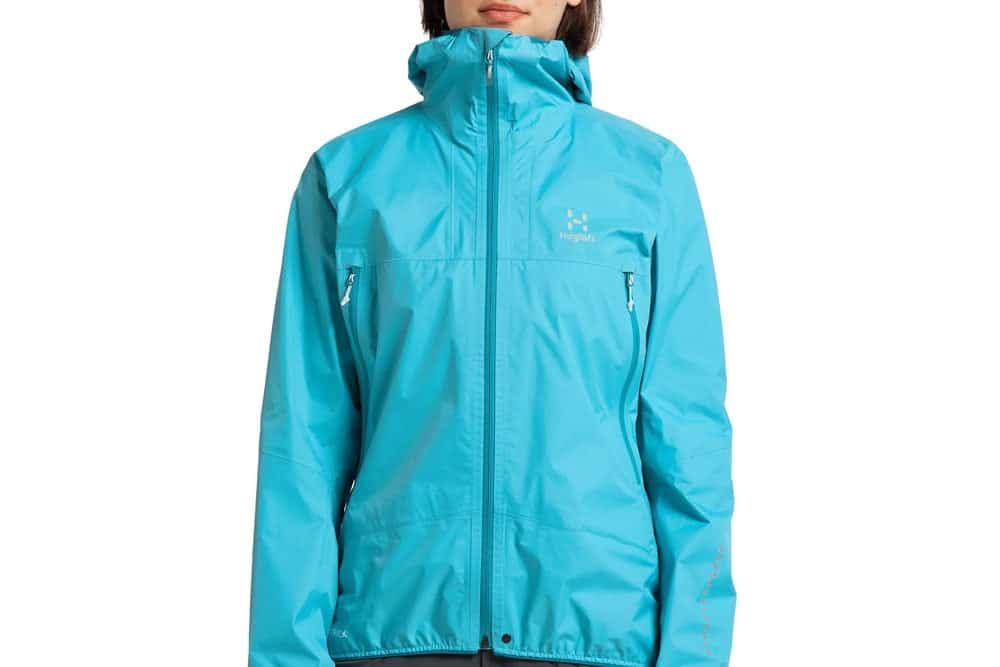 Kia opted for Haglöfs' L.I.M GTX Jacket Women in Maui Blue. It's super lightweight and packable, meaning that she doesn't have to head out hiking without a backup jacket.
The shell is made from GORE-TEX Paclite® plus 2.5-layer fabric for durable weather protection and breathability. The jacket has zippered hand pockets, a snug-fitting hood to keep off summer rain and reflective details for safety. Peter packs an equivalent jacket: the L.I.M GTX Jacket Men in Habanero.
9. Smartwool comfies
Warm clothing is essential to us. From base layers to down jackets, it's worth investing in the right gear for the right environment. Merino wool offers superb breathability and moisture-wicking, which means it's ideal for base layers.
Smartwool is one of Peter's favourite brands. He uses a variety of their products from base layers and t-shirts to underwear and, of course, socks! From the slopes of Aconcagua to the trails of the Yorkshire Dales, they have never failed to keep him warm.
10. Power bank & solar charger
Peter carries a fair amount of electronics on his various treks and climbs including two cameras and a smartphone. All of these need juice, so a reliable power bank and solar charger make life a lot easier.
For his Aconcagua climb, he packed a Powermonkey power bank and a Falcon 21 foldable solar charger from PowerTraveller.
Both pieces of kit are designed to withstand the stresses of outdoor use and function even in extremely cold temperatures. The Powergorilla can charge devices up to 88W/24V(such as a laptop) while the solar charger can charge 5V and 20V devices such as laptops and netbooks under 40W, tablets, smartphones, GoPros and GPS devices.
11. World travel adaptor kit
Smartphones, cameras, Kindles, laptops, electric razors, epilators and myriad other gadgets all require charging on the road, be it via mains or USB.
The Ceptics World Travel Adapter Kit is the perfect solution for those who seem to pack boundless numbers of cables and adaptors when heading out on the road.
The adapter kit works in over 200 countries and territories and can charge up to five devices using only one outlet. It is surge-protected and features two US plugs, two USB ports, a fixed USB cable and six country-specific connectors.
Use Ceptics' international adapter finder to find the adapter that would suit you best.
12. Osprey Luggage
When it comes to luggage, Peter has it all: day packs, backpacks, camera bags, duffel bags, carry-on, wheeled luggage and even a range of hybrids. After years of testing various kit bags, he now swears by Osprey.
His go-to backpack is an Osprey Exos 38 backpack which weighs in at just a touch over one kilogram. It's super light, spacious and durable, and suits most camping and trekking trips including shorter wild camping and winter mountaineering trips. Another great option is the Levity 45 which is just 800g even though it holds more.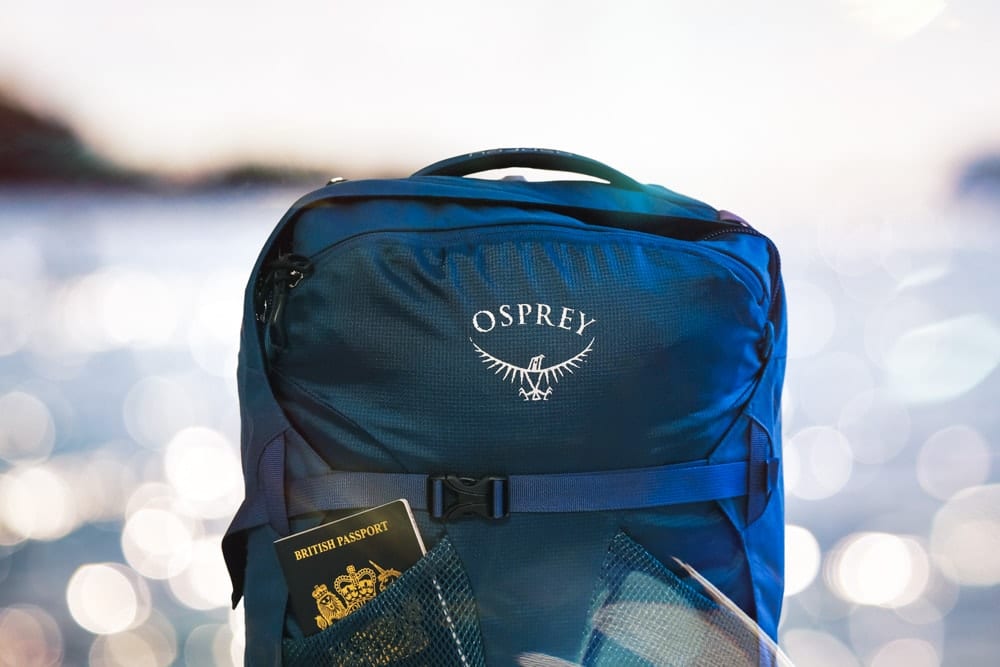 For longer expeditions, he uses an 85-litre expedition backpack and when it comes to suitcases he has a Farpoint Wheels 36 for carry-on and a Rolling Transporter Wheeled Duffel 60 for checked luggage.
---
Enjoyed this post? pin it for later…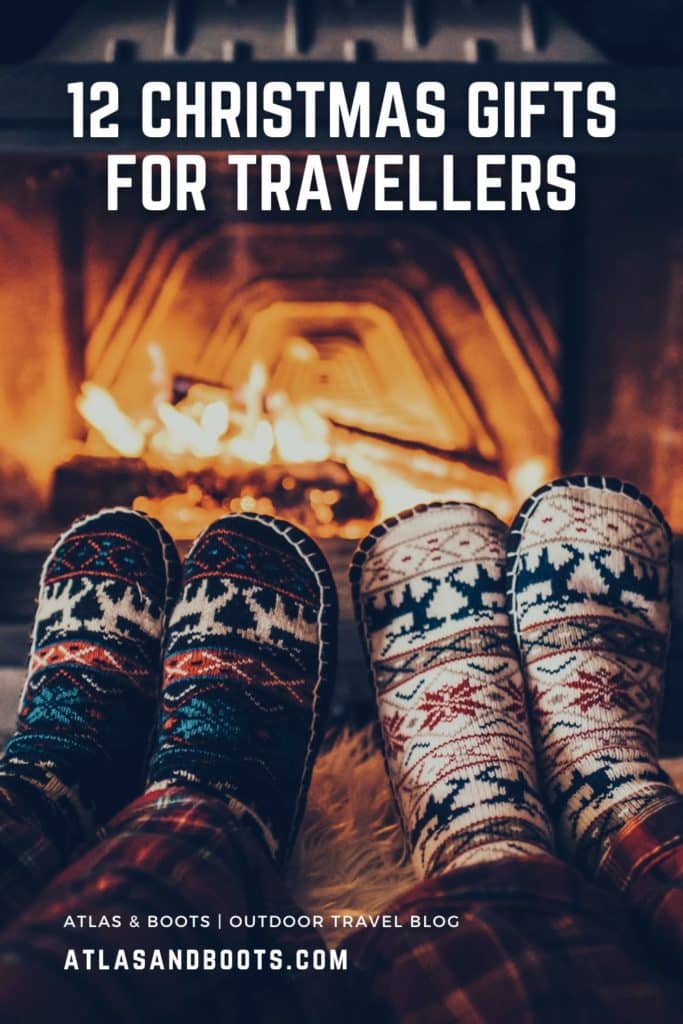 ---