When packing for any trip, space and weight is always at the forefront of my mind. With Kia at little more than five feet tall and weighing in at just over seven stone, I'll usually carry the lion's share of the kit (roar).
Regardless, there are certain electronic luxuries I don't want to be without. I want to listen to music, watch Game of Thrones, keep abreast of my friends' Facebook statuses and keep track of Norwich City's sliding league position (a form of self-harm I'm sure).
So, to ensure that our trips don't take us completely off the grid, I pack the following useful travel gadgets.
1. All-In-One Travel Adapter + USB Charger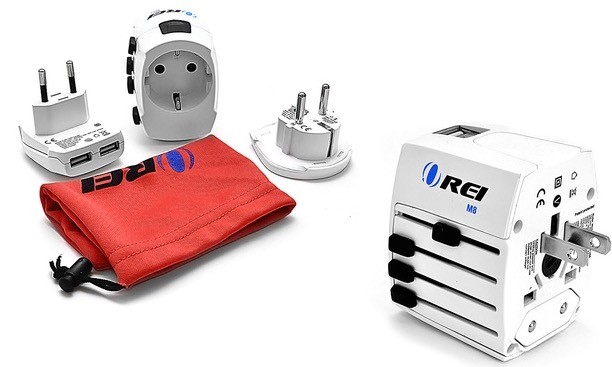 Over the years I carried various travel adapters in my backpack until I came across this all-in-one travel adapter in a friend's flat in San Francisco. This gizmo is by far the most versatile adapter I've ever used. It works in over 150 countries and comes in a self-contained unit with components that slide in and out, keeping everything together in one compact package. It doubles up as a USB charger, making it one of the most useful pieces of kit we carry.

2. MSC Waterproof Solar Charger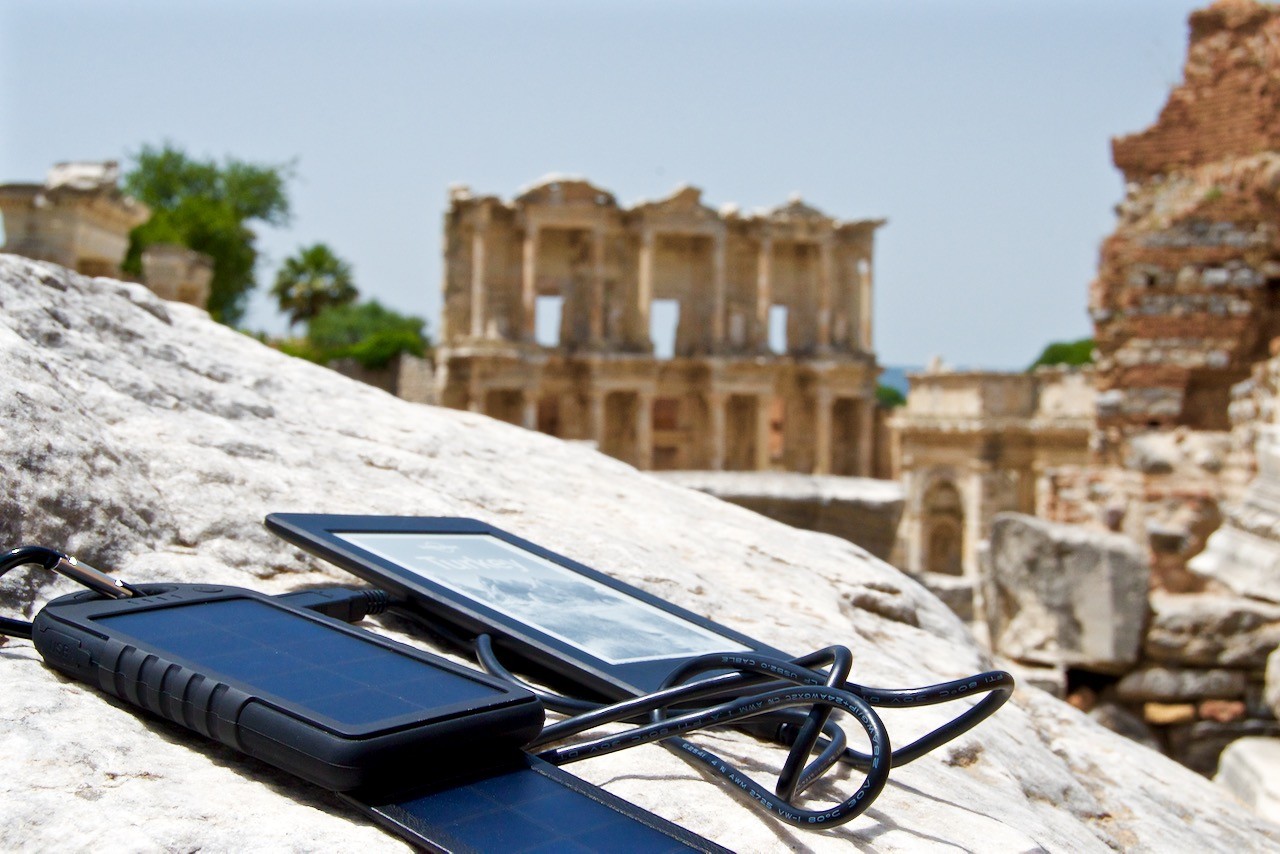 We often camp abroad which means we don't always have access to a reliable power source. The MSC Waterproof Solar Charger is not much larger than a smartphone but packs a punch for its size. I've charged multiple devices off it simultaneously using its array of adapters. Packed in a handy impact- and water-resistant case, it's durable and ideal for the outdoors. We use it along with the MSC Aqua Trek Waterproof Power Bank which holds up to five smartphone charges and includes an LED torch built in.
3. SteriPEN Ultra water purifier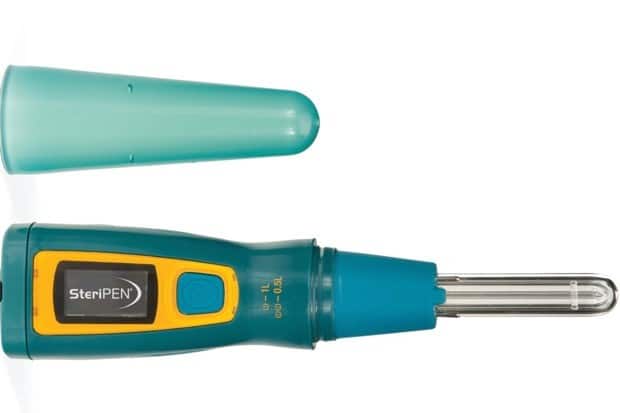 I've been cavelier (or foolhardy) in the past and drunk the local iced water in India. I've not been hesitant about drinking from dubious water sources such as barely moving streams on camping trips in Romania and Serbia too. And I've nearly always regretted it. The SteriPEN Ultra eliminates over 99.9% of bacteria in up to a litre of water in just 90 seconds, can be used up to 8,000 times and is easily rechargeable. With one charge it can treat up to 50 litres of water. Thanks to this, I can sample all the local puddle water I want!
4. CamCaddy 2 camera battery Adapter

I'm a photographer, but I'm also a forgetful photographer. Which means I've been caught out (more than once) by a dead battery. The Camcaddy2 is ideal as it provides universal charging for a wide range of SLR, video or compact cameras and camcorders. Whether you're a professional or just want to casually snap away during your trip, I thoroughly recommend this. It can be plugged into a mains supply, laptop or even coupled with the aforementioned solar charger.
5. Remington PG6030 beard trimmer

At my best, I look rugged. The majority of the time I look like Tom Hanks in Cast Away, and on really bad days passersby have tossed loose change in my direction. Thus, a beard trimmer is essential. My favourite brand, Remington, offers touchscreen technology and titanium blades in its Touch Control trimmer, but that seems a little excessive to me (as does the price tag). The less extravagant and more affordable B005GIS3A0 model does the trick. Both are lightweight and hold their charge making them ideal for travelling cavemen like myself.
6. JBL Charge bluetooth speaker
Kia and I love watching films and enjoy music but listening from tinny laptop speakers or, worse, a muffled smartphone is not ideal – we're not teenagers on a London bus after all. This wireless bluetooth speaker was my leaving present from my colleagues and it is supreme. It's fairly lightweight and can even act as a charging station for other mobile devices.
7. MSC POWER STICK PORTABLE CHARGER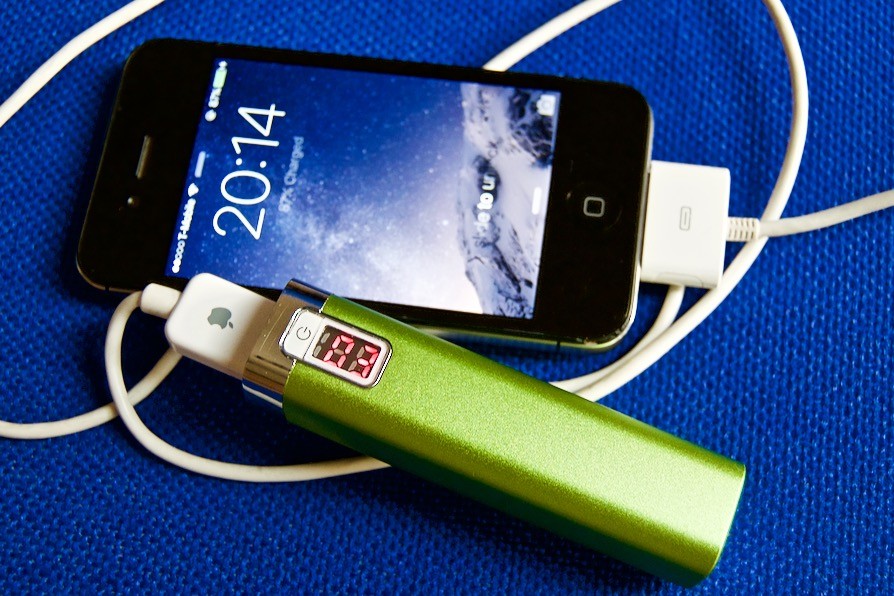 Another charging device I know, but this little metal cylinder is the size of a lipstick but provides enough juice to get a device or two back up to speed in an emergency. This small USB charger has been invaluable on our many forays into some remote wilderness or the other. It can be loaded up with power prior to leaving civilisation and then used to charge a variety of gadgets via USB. It provides a full charge to all smartphones, eReaders and digital cameras, includes an LED display with remaining charge and, at just bigger than a lipstick, is light and portable enough to keep in your daypack.