Our detailed Arctic Circle Trail packing list includes everything you'll need on a trek through Greenland's wild and remote backcountry
Fresh from my adventure trekking the Arctic Circle Trail in Greenland, I thought it would be useful to share my complete Arctic Circle Trail packing list as a point of reference for future trekkers.
This comprehensive list includes everything I took with me including camping and trekking gear, clothing, food and cooking equipment, toiletries, medication and electronics. Where possible, I've included links to the gear I took with me for reference.
Related articles:
Trekking the Arctic Circle Trail
Tips for trekking the Arctic Circle Trail
Visiting the Greenland ice sheet and Russell Glacier
Things to do in Kangerlussuaq
Arctic Circle Trail packing list
This list is based on trekkers being entirely self-sufficient on the Arctic Circle Trail, meaning they must carry all their food, supplies and sleeping gear. Some items might be optional – electronics and toiletries for example – but the majority are essential unless otherwise stated.
Camping and trekking equipment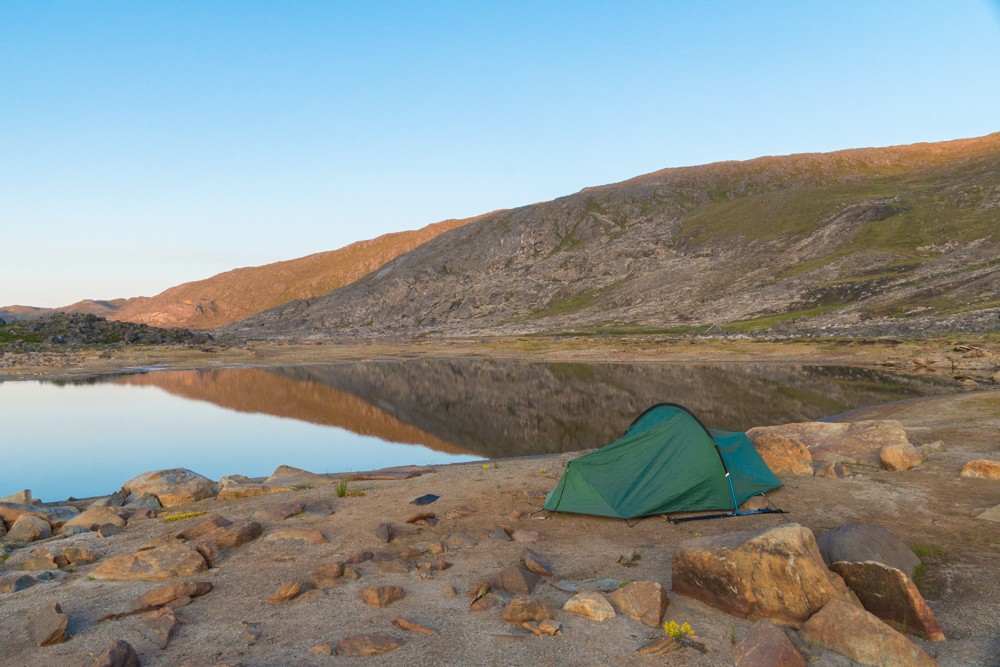 Clothing
1 x hiking boots (worn frequently prior to departure)
1 x comfortable shoes / sandals (for wearing around camp)
1 x sock shoes (optional – for river crossings)
3-4 x breathable underwear
3-4 x thick trekking socks
2 x liner socks (optional)
1 x thermal underwear
2 x hiking trousers / zip-offs
2 x base layers
2 x short-sleeve mid-layers
1 x waterproof jacket / shell
1 x cap or sunhat
1 x neck buff
1 x beanie or warm hat
1 x sunglasses
1 x pair of warm gloves (ideally waterproof / mountaineering)
Sleepwear (optional – I just wore thermal underwear with a base layer)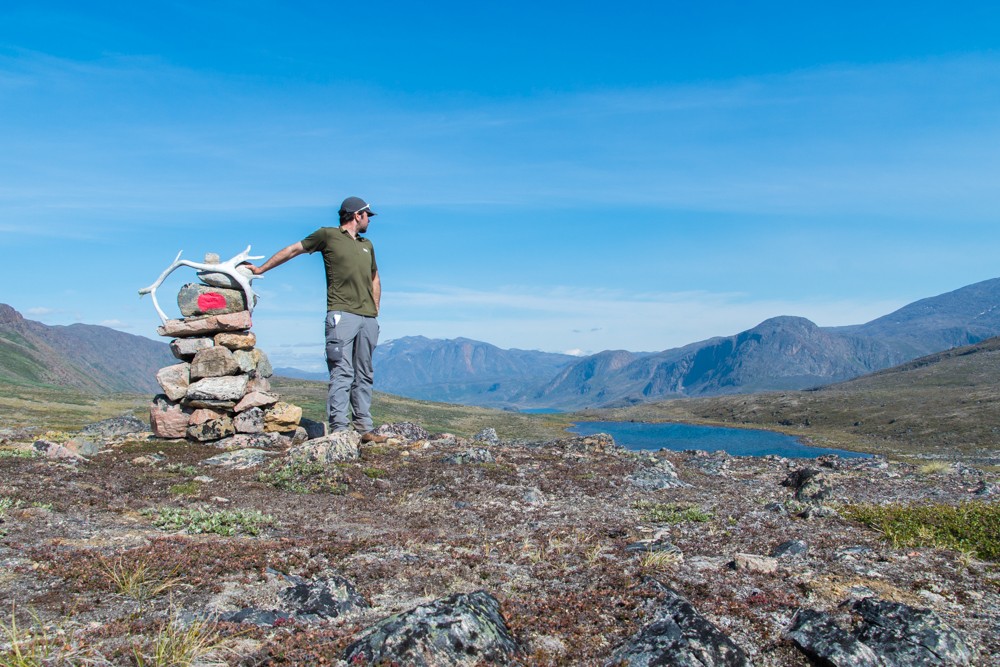 Food and cooking equipment
What to eat on the trail very much depends on personal preference. Below is my Arctic Circle Trail trekking diet. I'm always conscious of the weight on my back, so am happy to go without any luxuries when I trek. I met some trekkers on the trail who carried a dehydrated meal for lunch and dinner and even some who packed a dessert for every meal!
Most trekkers take between seven and 10 days to complete the trail. I packed for eight days of trekking with a few extra snacks and cereal bars in case I needed an additional day.
There are wild berries growing along the trail – the slightly sour crowberry and the tastier Arctic blueberry – with which I supplemented my trekking diet. There are also wild mushrooms along the trail which I saw regularly, but never ate although they are perfectly edible.
8 x breakfasts: coffee, protein bar, cereal/yoghurt bar
8x lunches: protein bar, cereal/yoghurt bar and black tea
8 x dinners: dehydrated trekking meal, chocolate bar and hot drink
Snacks: I snacked between meals on a homemade trail mix of nuts, dried fruit and chocolate as well as berries I picked along the trail.
1 x camping stove
1 x camping gas (can be bought in Kangerlussuaq or Sisimiut)
Lighters or waterproof matches
1 x saucepan
1 x spork (or cutlery)
1 x mug
1 x bowl or plate (optional – I ate my meals out of the packaging)
1 x 1lt Nalgene water bottle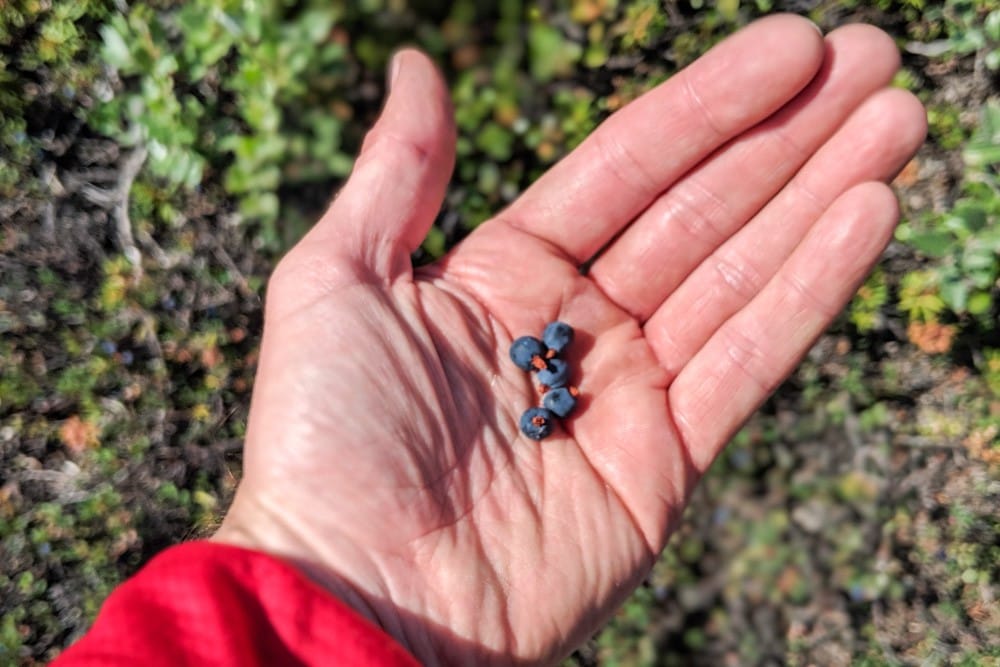 Toiletries and medication
Every trekker should carry a personal first aid kit on them at all times. Only use biodegradable toiletries in the wild.
Sunscreen (SPF 40+)
Lip balm (SPF 30+)
Insect repellent
Soap (biodegradable)
Lightweight travel towel
Toothbrush and toothpaste
Roll-on deodorant
Toilet roll / tissue
Antibacterial wipes (biodegradable)
Hand sanitiser
Imodium (or similar diarrhoea medication)
Ibuprofen
Paracetamol
Antiseptic cream
Plasters / Band-Aid
Compeed (blister treatment)
Any additional prescription drugs you may be taking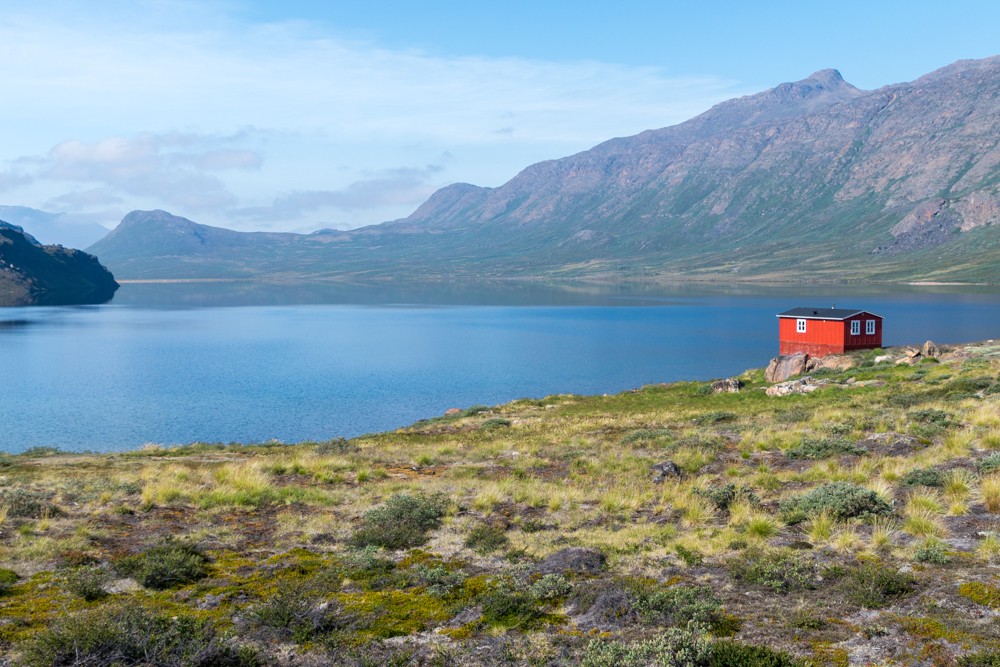 Electronics
These are all optional, but trekkers should carefully consider carrying a satellite phone.
Smartphone and charger (doubled as an alarm clock)
USB and power cables
DSLR camera with spare batteries (optional)
Lightweight mini-tripod
Head torch (depends when you're travelling – I didn't take one as it was Arctic summer and never got dark!)
---
Enjoyed this post? pin it for later…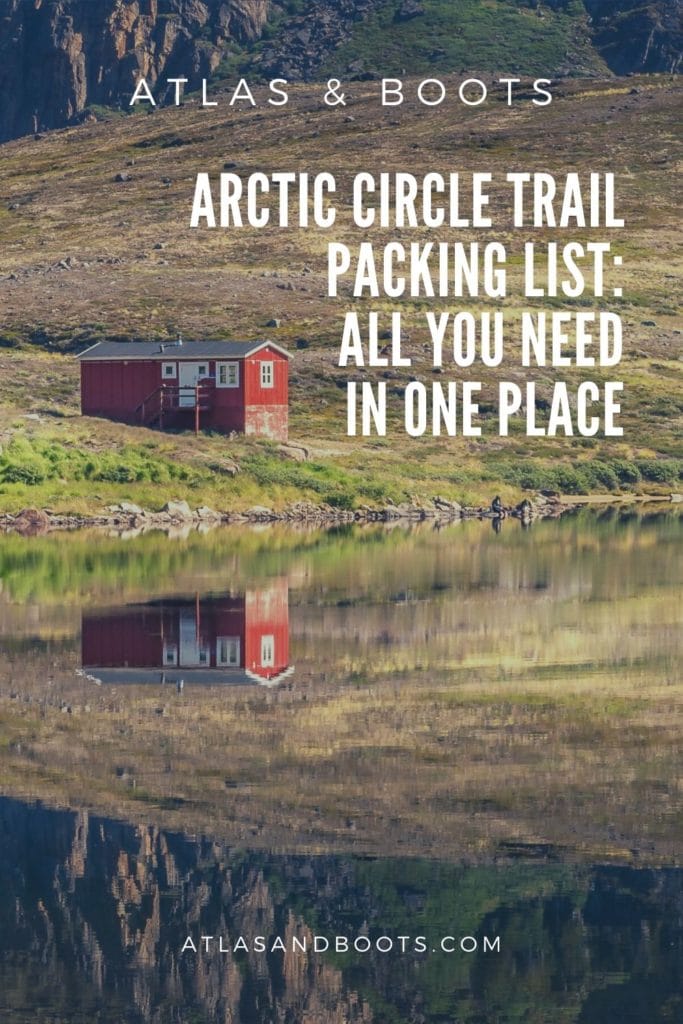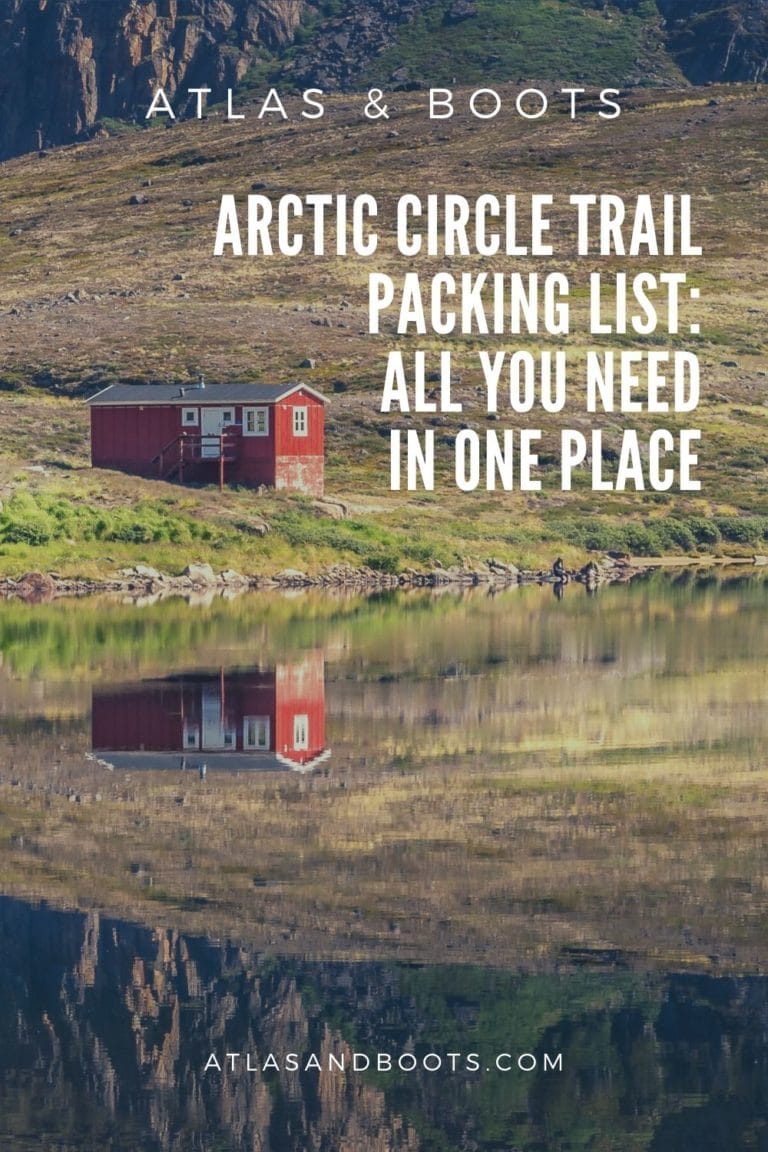 ---
If you're planning on trekking the Arctic Circle Trail then the Cicerone Guide to Trekking in Greenland is the ideal companion.