We take a look at the best treks in Nepal, from high-altitude routes with classic mountain scenery to new and remote trans-Himalayan journeys
While still fresh from my Everest base camp trek with G Adventures – and my interest in Himalayan trekking well and truly piqued – I thought I'd explore some alternative itineraries for my next trip to Nepal.
With magnificent peaks, glacial valleys and charming trailside teahouses, the world's highest mountain range is home to some of the best trekking on the planet. Beyond the legendary summits are Sherpa villages, picturesque forests and glacial moraines, all at their best beneath Nepal's brilliant morning light or blissful evening alpenglow.
I will be returning to the Himalayas soon and with so many trekking options available, the only question is "where next?" The below selection of the best treks in Nepal will help me – and you – choose.
10 best treks in Nepal
Broadly speaking, the main trekking areas can be split into five regions: Everest Region, Annapurna Region, Western Nepal, Eastern Nepal and the Langtang, Helambu and Manaslu valleys to the north of Kathmandu.
Below, I suggest 10 treks spanning all five regions, a proposed itinerary for each one and why I believe they're the best treks in Nepal.
1. Everest base camp trek
Distance: 130km
Duration: 12 days
Max elevation: 5,643m (18,513ft)
Difficulty: Moderate-hard
The most famous trek in Nepal – if not the world – is the scenic tour de force that is the Everest base camp trek. Mount Everest, at 8,848m (29,029ft), is the highest mountain in the world, one of just 14 eight-thousanders and a member of the seven summits. It has captivated intrepid men and women since the first legends of mountaineering made headlines of Everest around the world.
Everest may well be the target for this trek, but it doesn't actually look its best when seen from base camp. It's the vistas observed en route around the Everest massif that are the most stirring.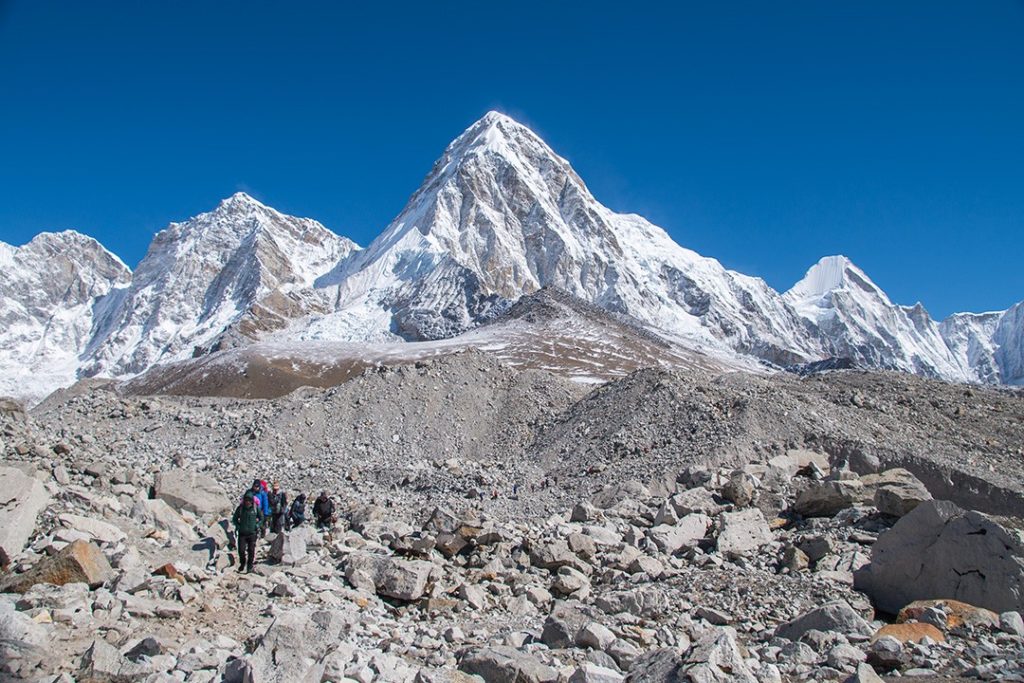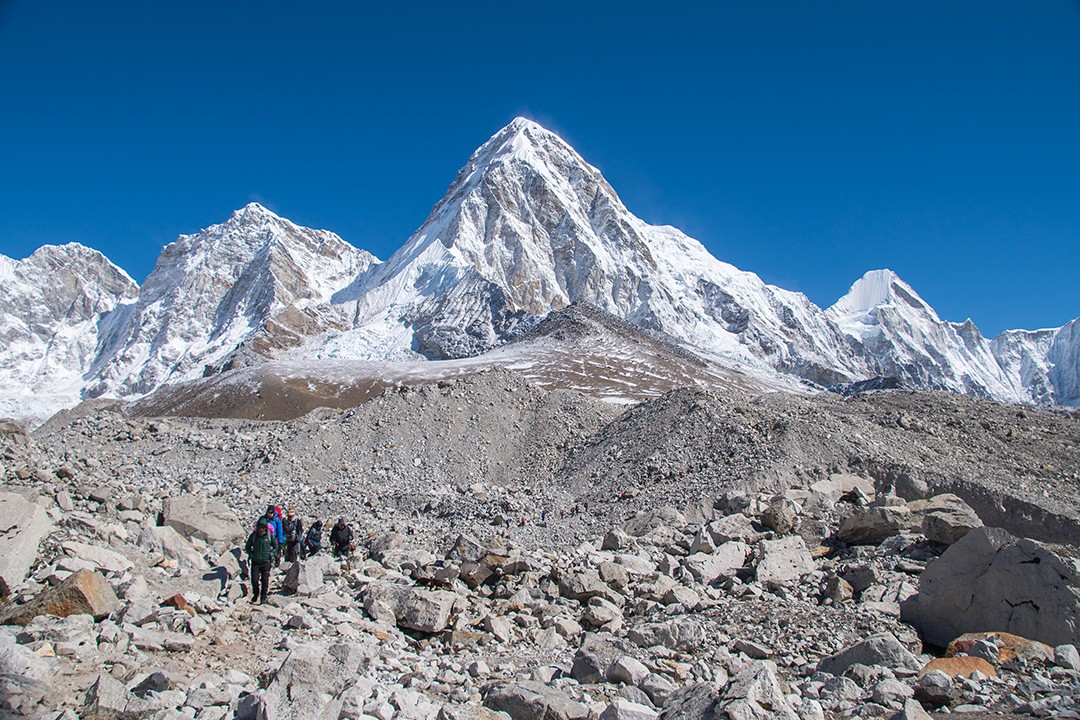 The mountains of Thamserku, Kantega, Ama Dablam, Lhotse, Nuptse, Lobuche, Khumbila and Pumori, to name but a few, line the Khumbu Valley and provide some of the finest mountain panoramas on Earth.
Throw in affable Sherpa culture, snaking emerald rivers, mountainside forests and giant glaciers, and you have the definitive Nepalese trekking experience.
More information: G Adventures
2. Annapurna Circuit
Distance: 160-230km
Duration: 13+ days
Max elevation: 5,416m (17,769ft)
Difficulty: Moderate-hard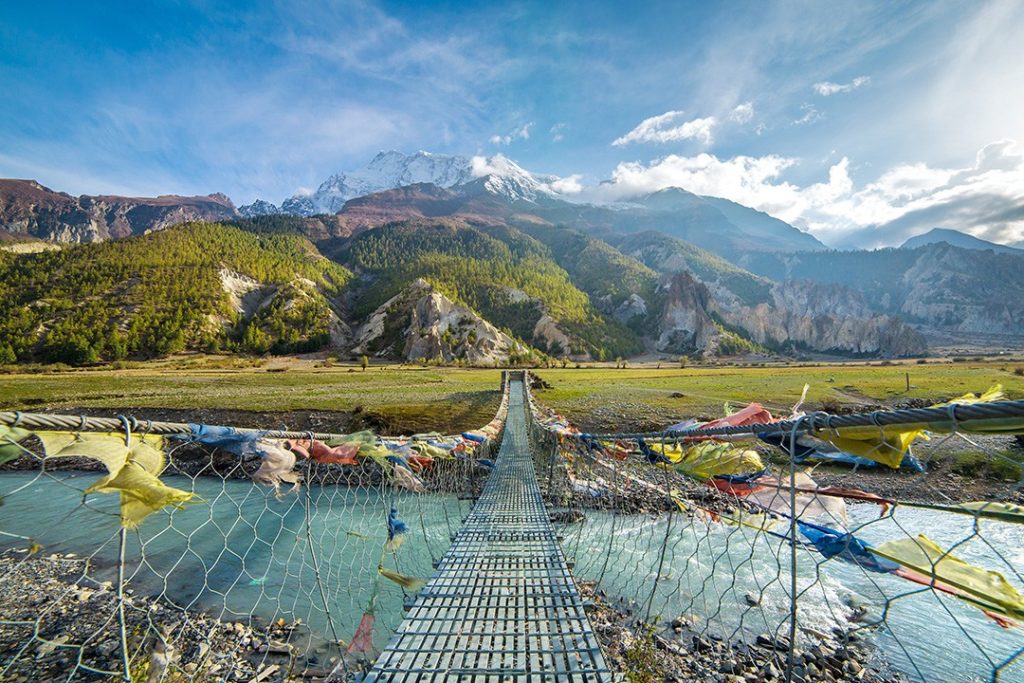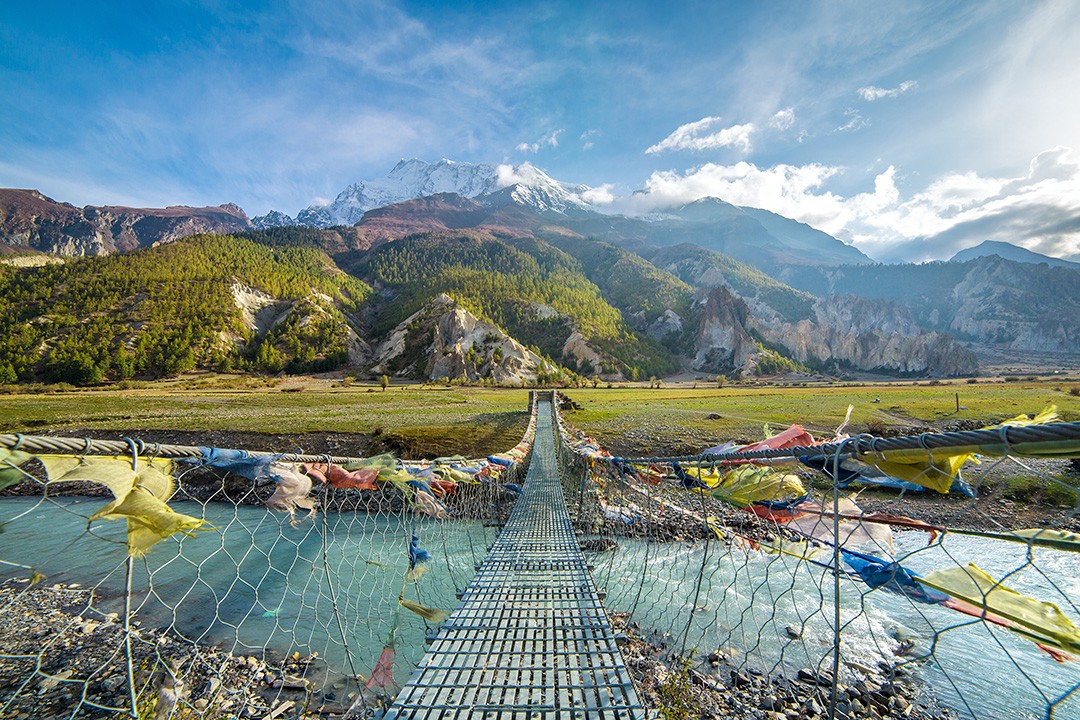 The Annapurna Circuit is the most popular trek in Nepal and one of the world's classic treks. It provides a more cultural experience than the Everest base camp trek and, as it's a circulatory route, provides a stronger sense of journey.
Trekkers will sight some huge mountains including three of the eight-thousanders, Annapurna I, Manaslu and Dhaulagiri as well as Machapuchare, one of the most beautiful mountains in the world.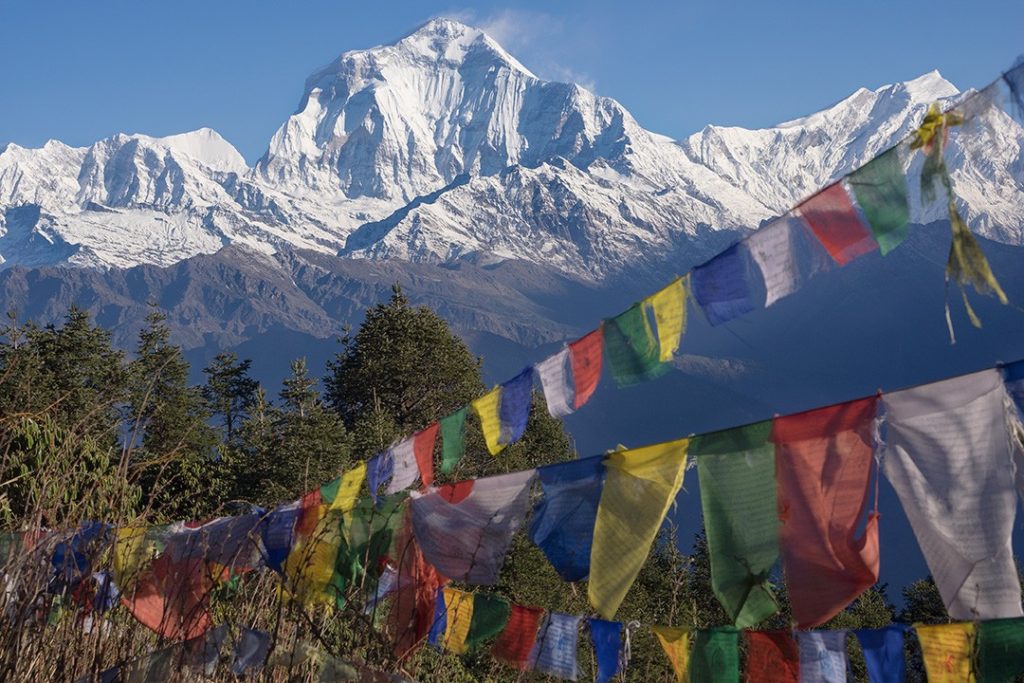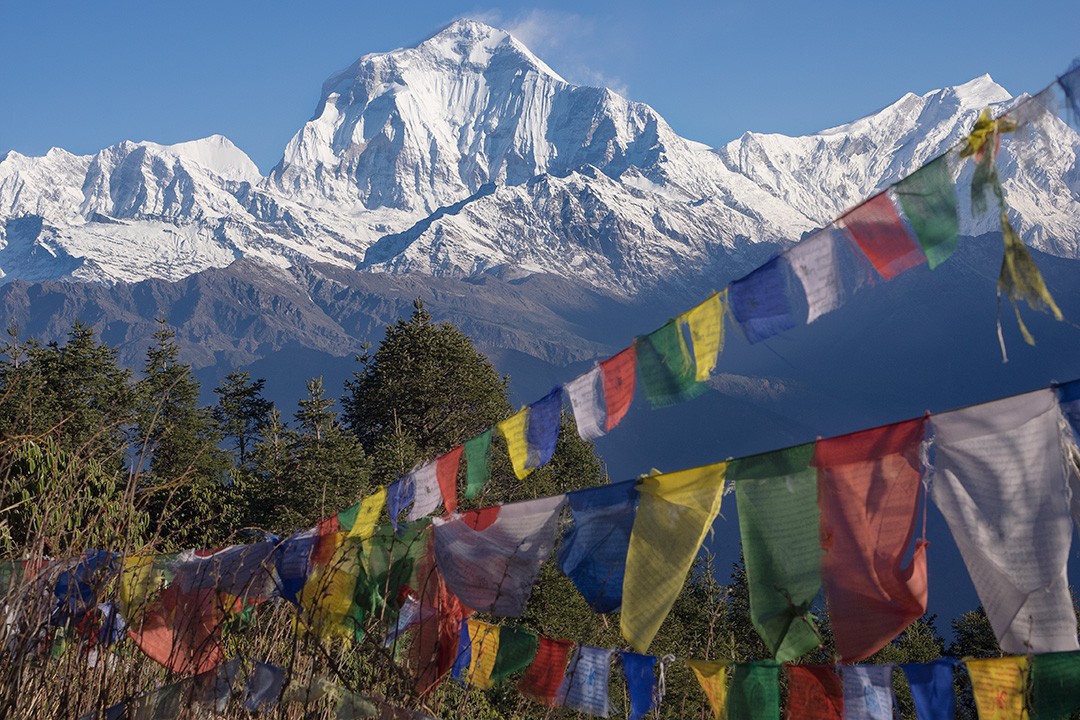 However, the true appeal of the Annapurna Circuit lies in its variety. The trail makes its way up through rice paddies, subtropical jungles and high-altitude plains with stunning views of the Annapurna Massif. High lakes, glacier viewpoints and Buddhist pilgrimage sites round off a diverse journey.
Unfortunately, road building has gnawed away at parts of the trail, particularly in the Kali Gandaki section. Many itineraries now skip chunks of the trail along the road – and the dust that it stirs up – by taking a bus instead. The Annapurna Conservation Area Project (ACAP) continues to introduce detours to minimise the time spent walking along the road.
More information: G Adventures
3. Annapurna Sanctuary
Distance: 112km
Duration: 10 days
Max elevation: 4,130m (13,550ft)
Difficulty: Moderate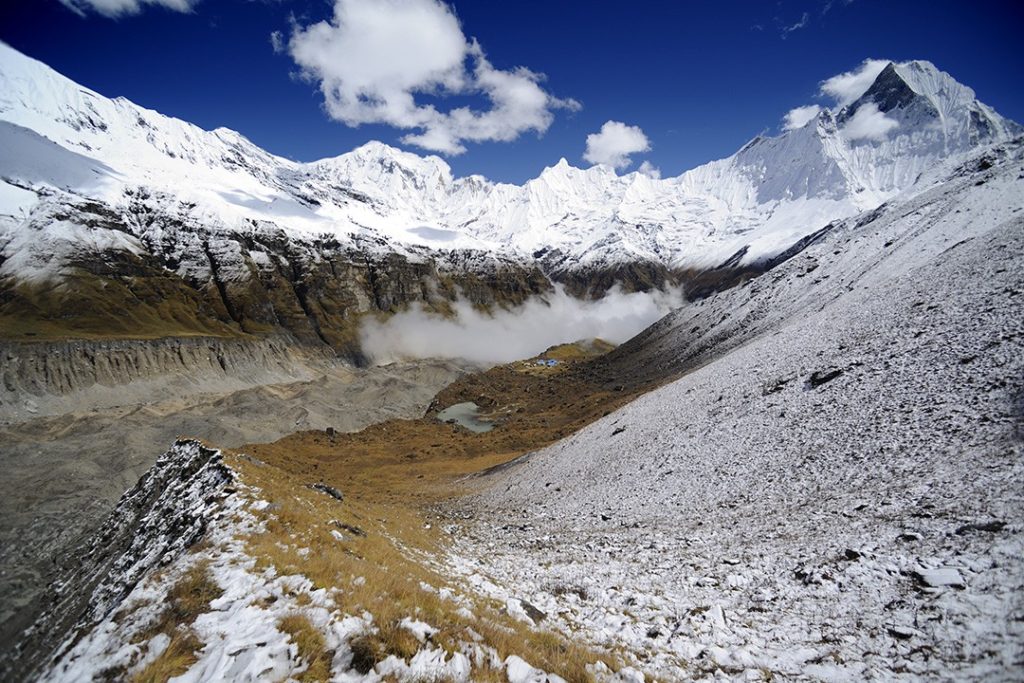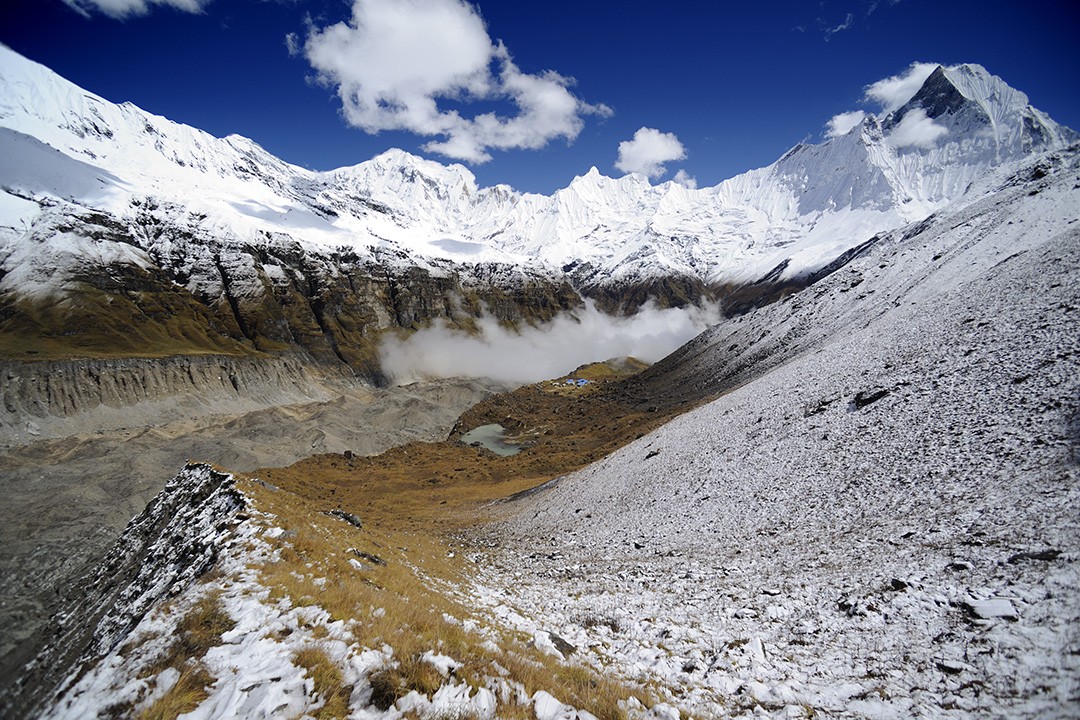 Unexplored by the western world until 1956, the Annapurna Sanctuary is a stunning oval-shaped high glacial amphitheatre surrounded by a ring of staggeringly tall mountains: the Annapurna range. There is only one way into this beautiful plateau – through the Modi Gorge between the peaks of Hiunchuli and Machapuchare.
This may be a relatively short trek, but it packs an almighty scenic punch. Rhododendron forests, bamboo groves, fluted glaciers and some of Nepal's finest teahouses make for an alluring alternative to the more famous Annapurna Circuit.
The standard route starts and ends at gateway villages just a short drive from Nepal's second city and tourism capital, Pokhara, and culminates at Annapurna base camp at 4,130m (13,550ft), the highest point of the trek.
More information: G Adventures
4. Langtang trek
Distance: 120km
Duration: 11-12 days
Max elevation: 4,610m (15,125ft)
Difficulty: Moderate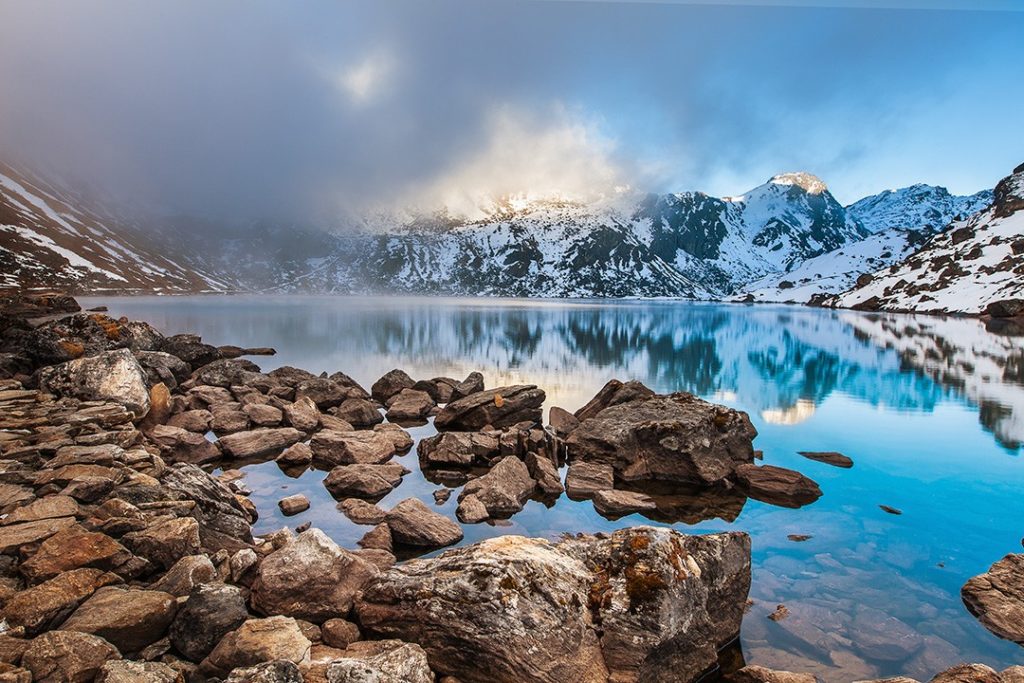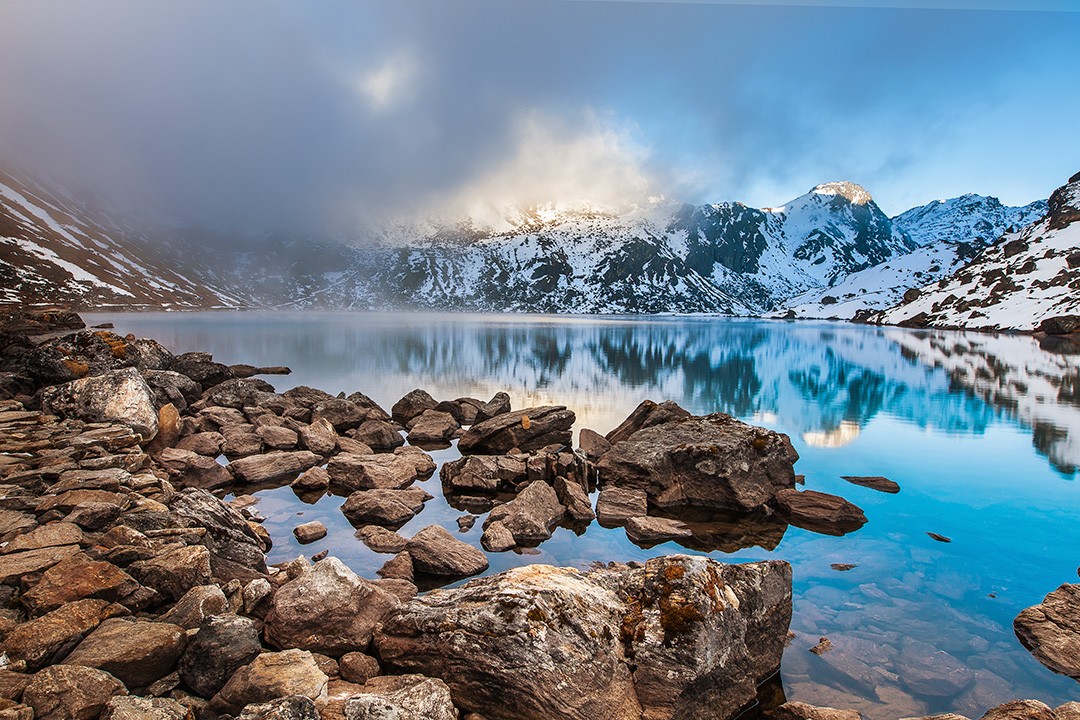 Rounding out Nepal's 'big three' treks is the Lantang Valley trek, traditionally a week-long tramp up and down the Lantang Khola (Lantang River). However, the route we've selected combines the standard Lantang and Kathmandu valleys with a crossing of the Gosainkunda Pass.
The region is less visited than Everest or Annapurna as it lacks any big-name mountains or eight-thousanders, but there are still several towering 7,000m mountains guarding the valley walls. The real appeal lies in the opportunity to explore Nepali villages, snow-capped peaks and sweeping glaciers at a relatively low altitude.
More information: G Adventures
5. Upper Mustang trek
Distance: 185km
Duration: 12-14 days
Max elevation: 3,830m (12,56ft)
Difficulty: Moderate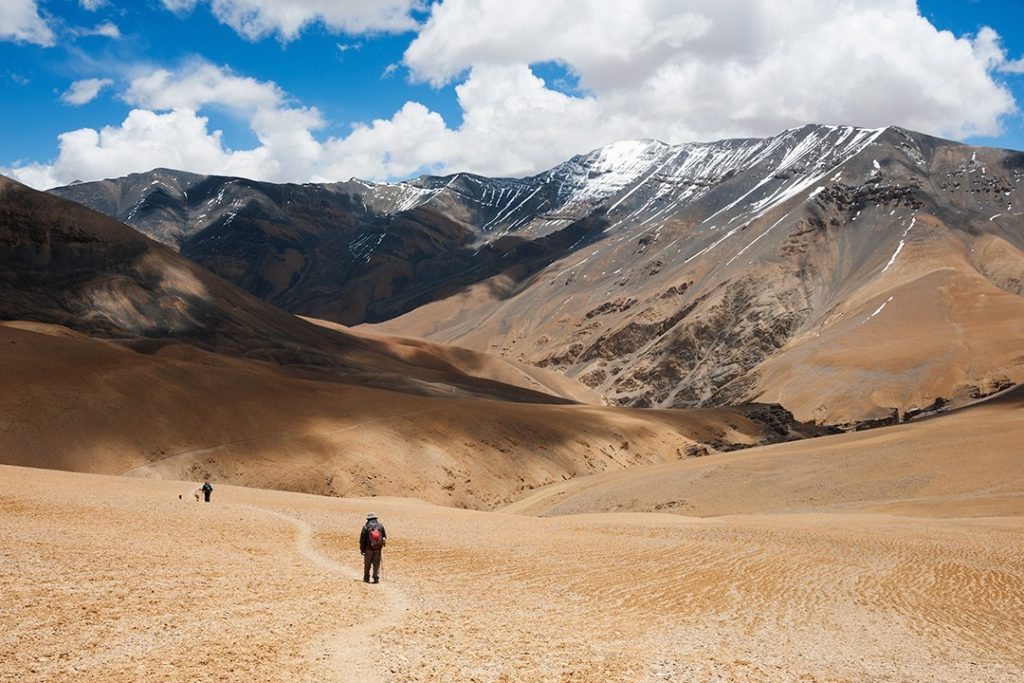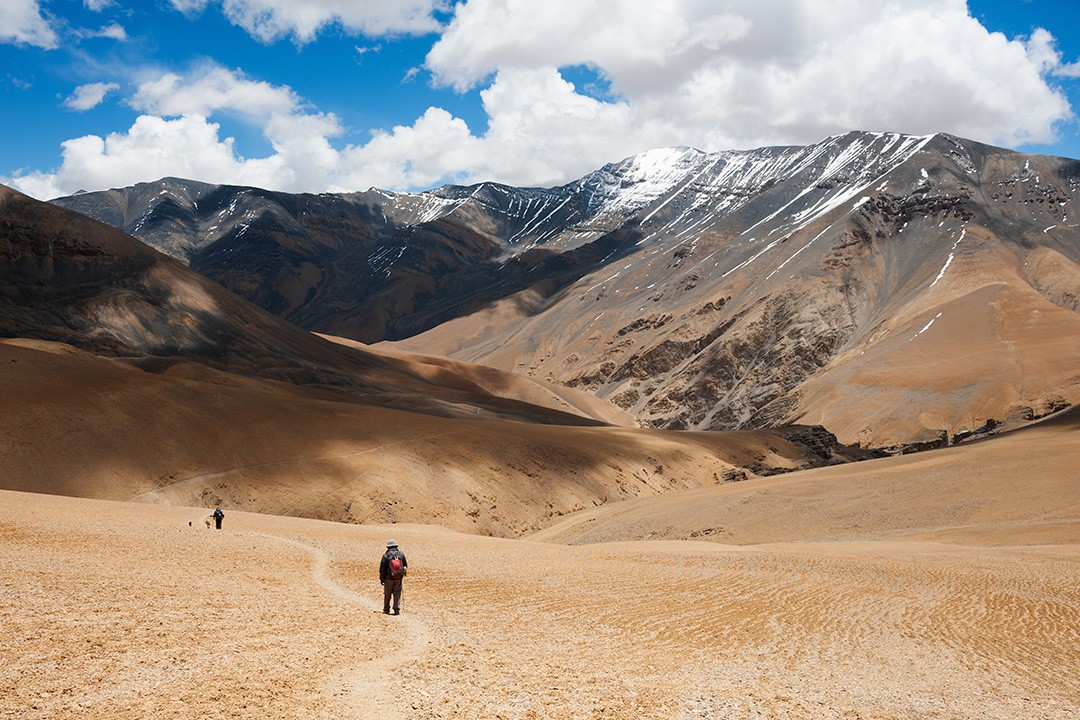 One of the more unknown treks in Nepal, the 'Forbidden' Kingdom of Mustang offers very different topography along with a more traditional and authentic taste of Nepalese and Tibetan culture.
Closed to foreigners until 1992, Mustang has only recently begun to open up to trekkers and western tourism. The trail essentially follows an ancient salt trading route between Tibet and India, exploiting the lowest pass through the Himalayas, west of Sikkim in India.
Along the trail are opportunities to visit some of the oldest Buddhist monasteries in Nepal as well as the mysterious Kali Gandaki caves.
More information: Active Adventures
6. Three passes trek
Distance: 130km
Duration: 20 days
Max elevation: 5,550m (18,208ft)
Difficulty: Hard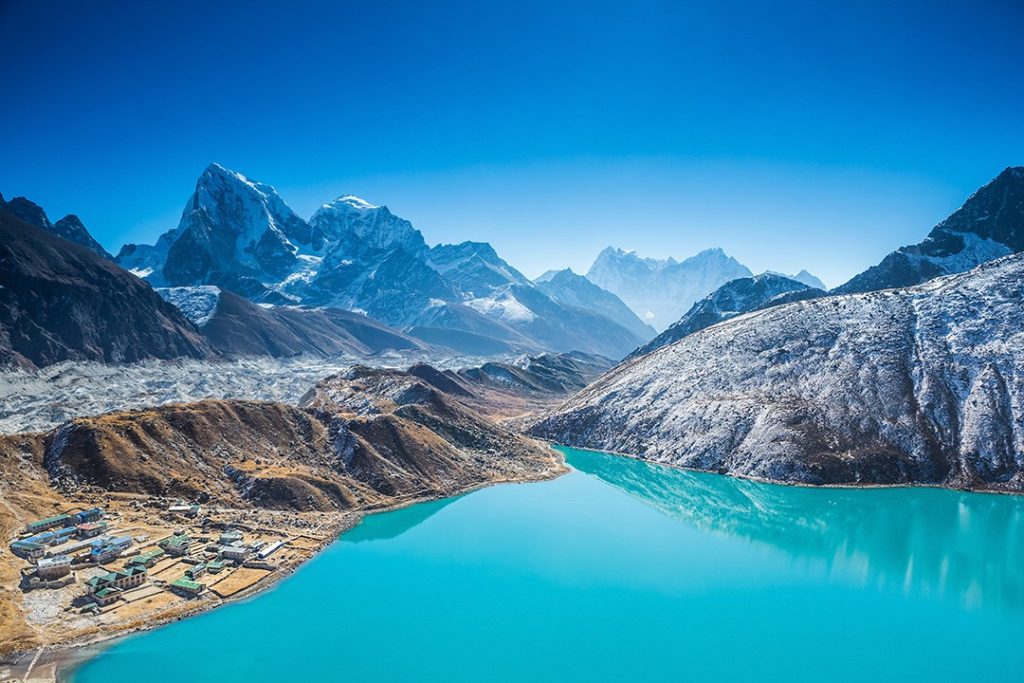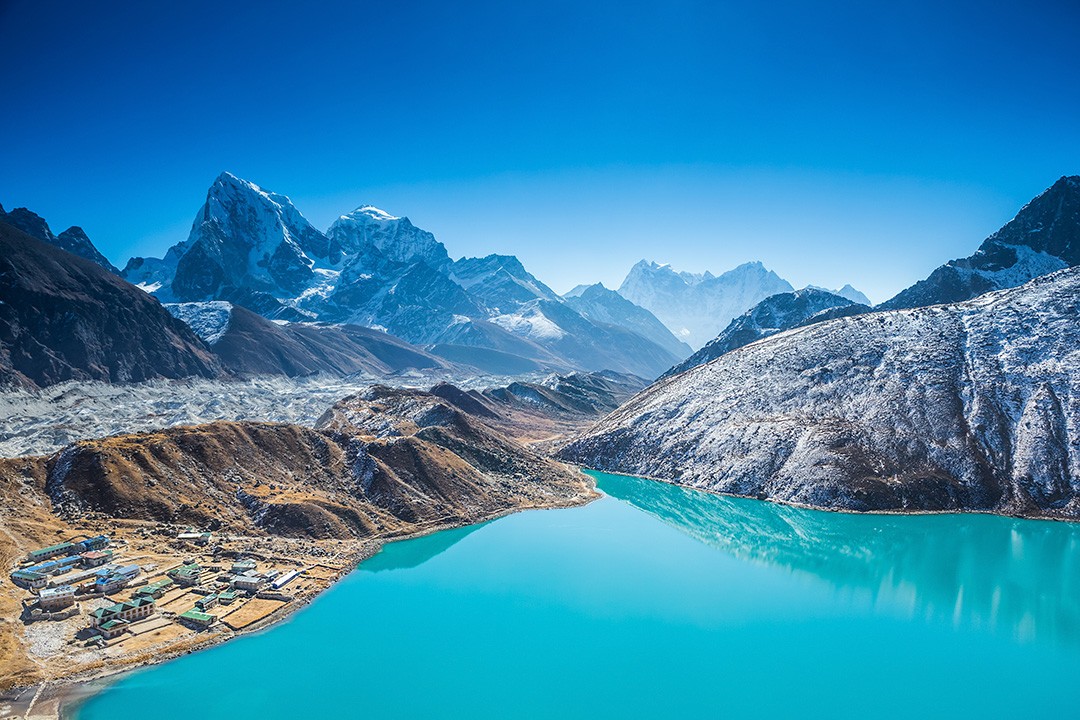 This is a challenging trek through the Everest region which takes in three spectacular passes over 5,000m. Some of the most impressive Himalayan views a non-climber will ever see are on offer. The Herculean vistas of Makalu from the Kongma La pass along with the turquoise lakes of the Gokyo Valley seen from the Gokyo Ri pass are nothing short of jaw-dropping.
The ultimate Everest circuit is a testing but deeply rewarding trek. More time is spent above 5,000m on this trek so acclimatisation is crucial. The itinerary we recommend includes ascending three trekking peaks: Gokyo Ri (5,483m), Kala Pattar (5,550m) and the lesser-known Chukkung Ri (5,550m) tucked beneath the imposing Lhotse-Nuptse wall.
More information: Jagged Globe
7. Kanchenjunga base camp trek
Distance: 180km
Duration: 21 days
Max elevation: 5,143m (16,873ft)
Difficulty: Hard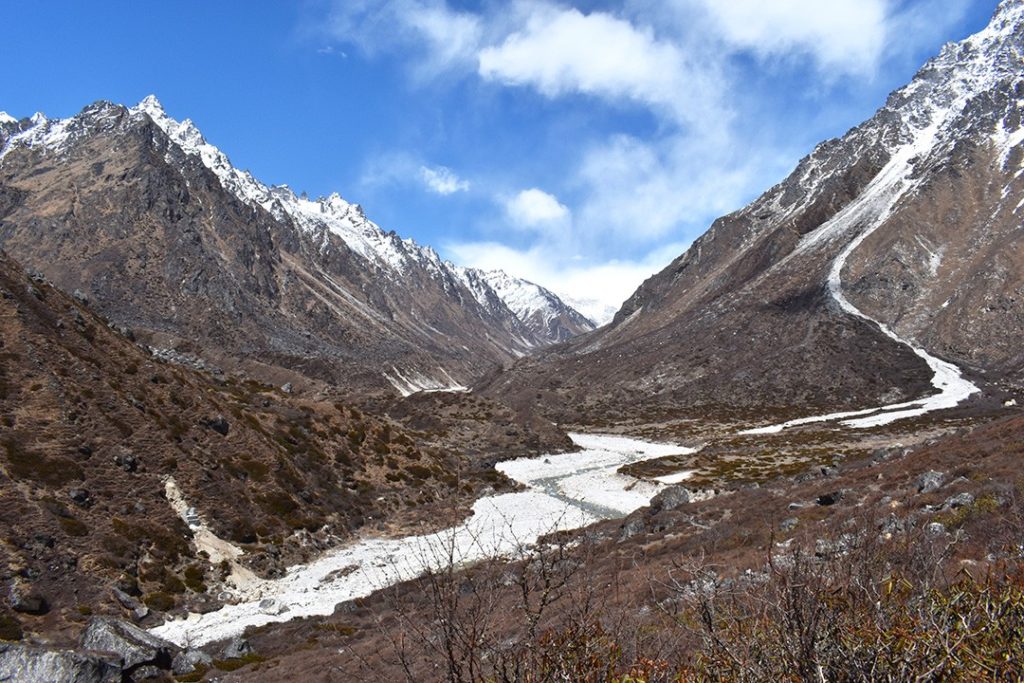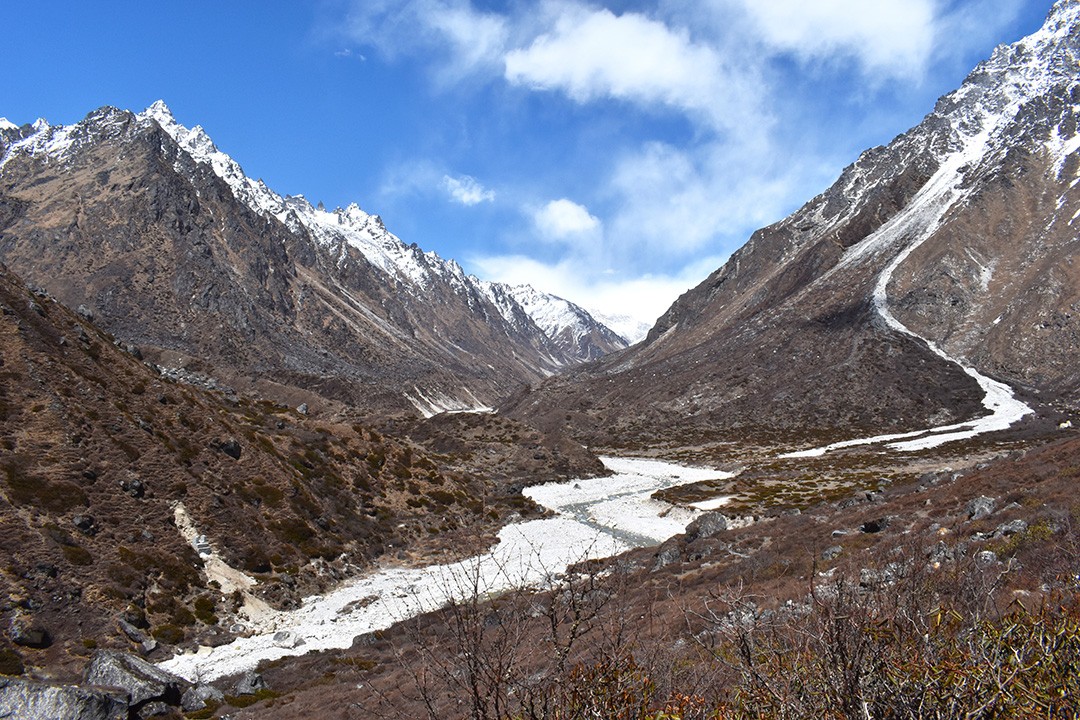 The eastern Nepalese Himalayas are wetter, more forested and lusher than the west, and they are also some of the least visited. Additionally, it is home to some of the most splendid, rich and varied alpine scenery in the world.
Lying on the India-Nepal border, Kangchenjunga is in the middle of a hulking massif of summits. It is the second-highest in Nepal, third-highest in the world and the easternmost of the eight-thousanders. The area is a deeply remote region of Nepal, only recently opened to tourism, with Kangchenjunga the second-least climbed mountain of the eight-thousanders.
A trip here is for the dedicated trekking connoisseur who doesn't mind longer travel times or foregoing the luxury of tearooms – it's camping all the way.
More information: Adventure Alternative
8. Manaslu Circuit
Distance: 180km
Duration: 18 days
Max elevation: 5,213m (17,102ft)
Difficulty: Moderate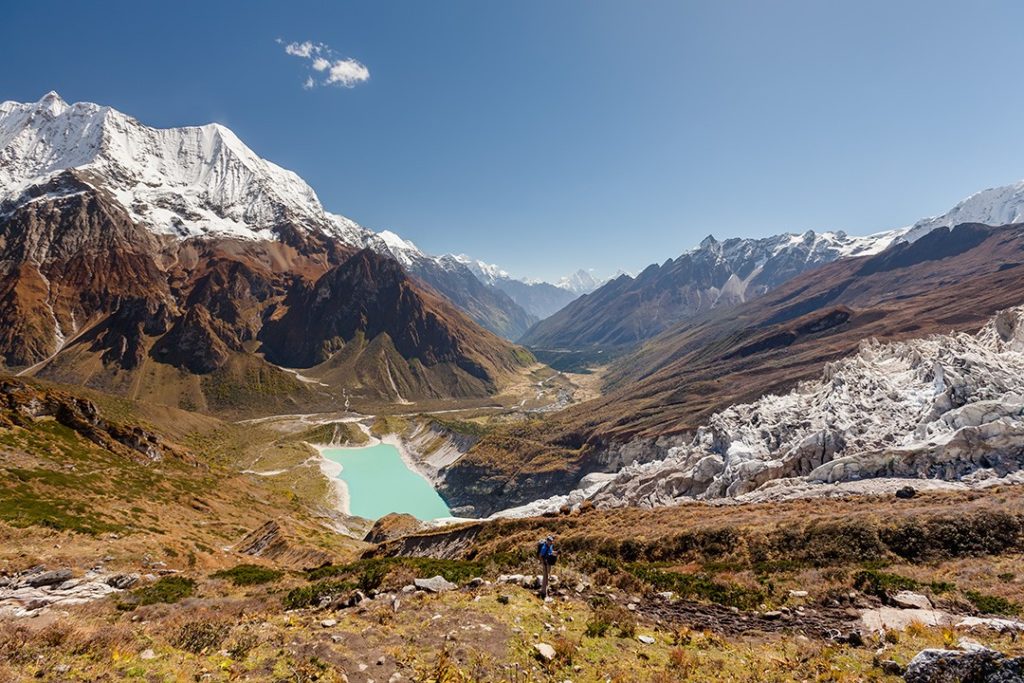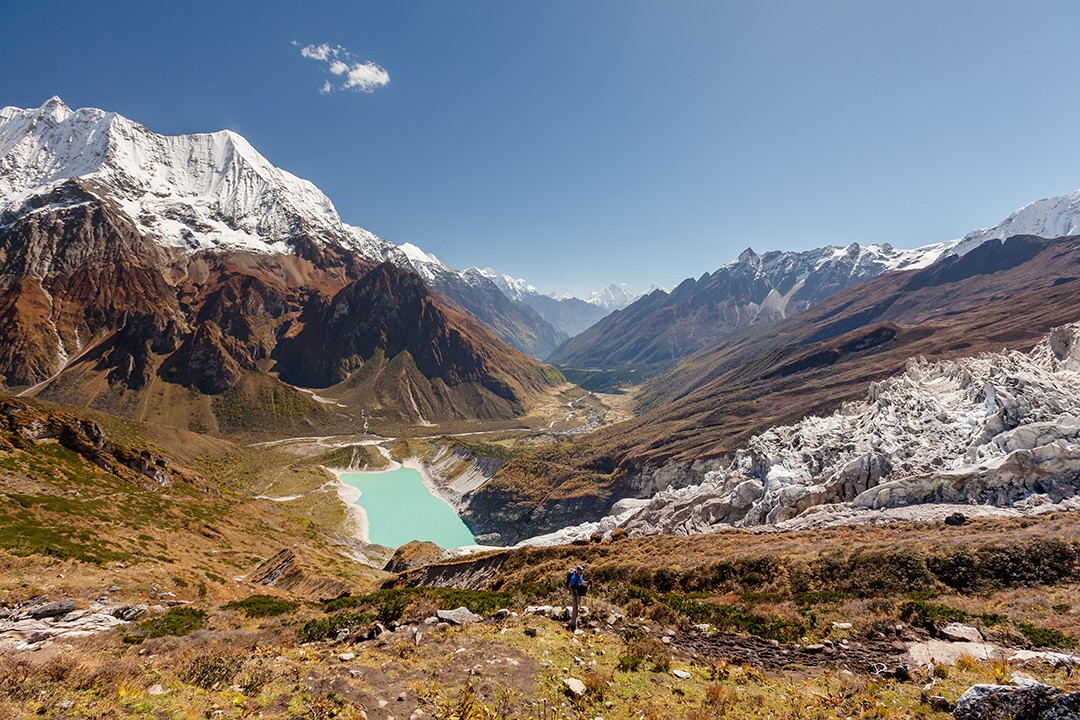 Some argue that this is one of the best treks in Nepal thanks to its Annapurna-esque scenery, high passes and distinct lack of crowds. The Manaslu region is a restricted area and despite its increasing popularity of late, it remains underdeveloped compared with the Everest or Annapurna regions.
The trek circles anticlockwise around the 8,163m (26,781ft) summit of the eighth highest mountain in the world, Manaslu. The trail is rough and steep in places and involves lots of extra climbing up, over and down countless ridges, passes and cliffside shelves.
More information: Jagged Globe
9. Phoksundo Lake (via Tarap)
Distance: 90km (minimum)
Duration: 10-12 days
Max elevation: 5,290m (17,356ft)
Difficulty: Hard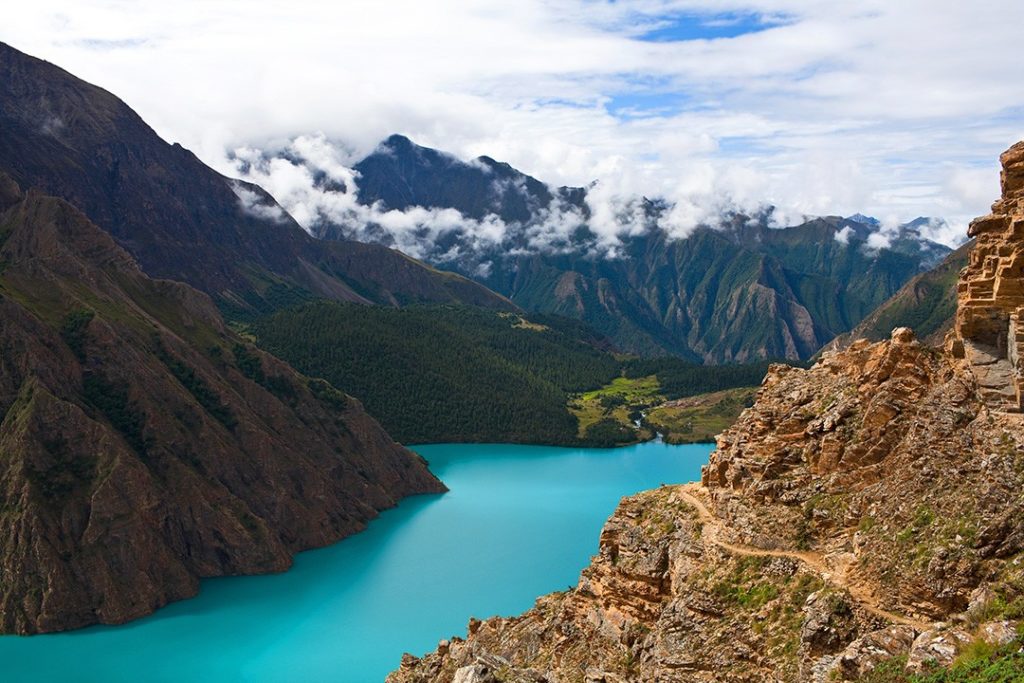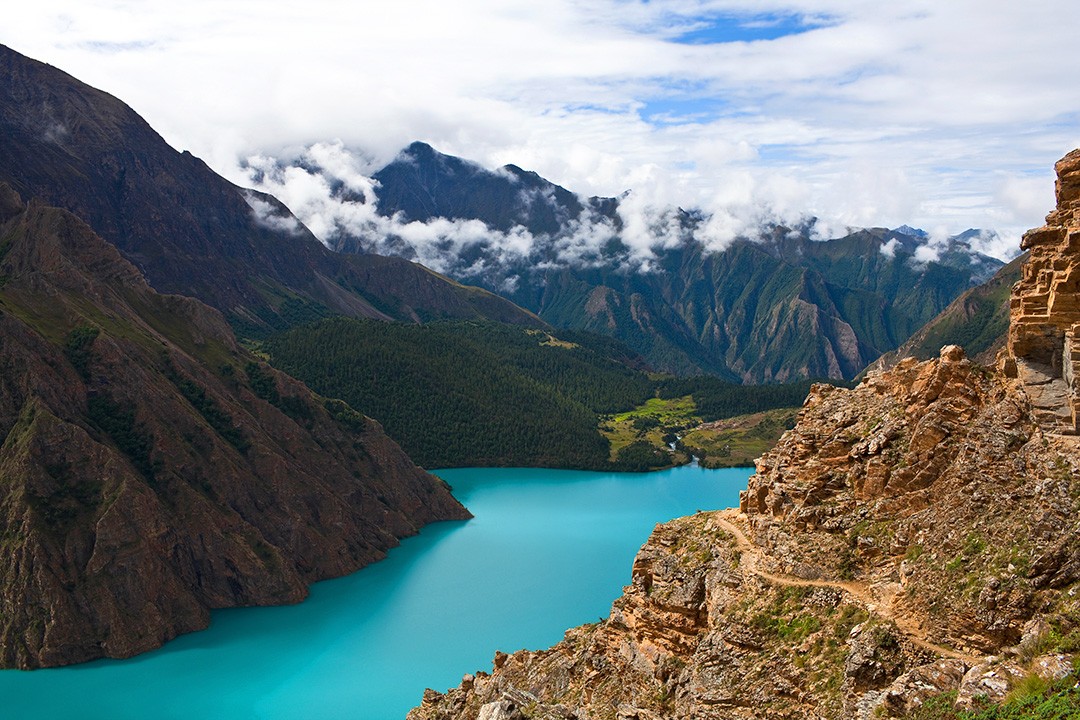 This is a short but taxing camping trek that takes participants through the Dolpo region – Nepal's wild west. The tough terrain and logistical challenges only make the rewards more satisfying, particularly when arriving at the most beautiful body of water in Nepal, Phoksundo Lake. This isolated gem makes for one of the best treks in Nepal.
The wild gorge of Tarap Chu is a remote valley dotted with Tibetan monasteries, home to some of Nepal's finest alpine scenery. The real demand comes from crossing two wild, high and inaccessible passes.
This trek is a long way from anywhere with no rescue or communication facilities, so a reliable trekking agency is essential. The trek itself is only around 10 days but with so few agencies working in this region it may be necessary to join a longer itinerary or piece together shorter treks.
More information: Explore Dolpo Trekking
10. Mera Peak
Distance: 125km
Duration: 18-20 days
Max elevation: 6,476m (21,246ft)
Difficulty: Very hard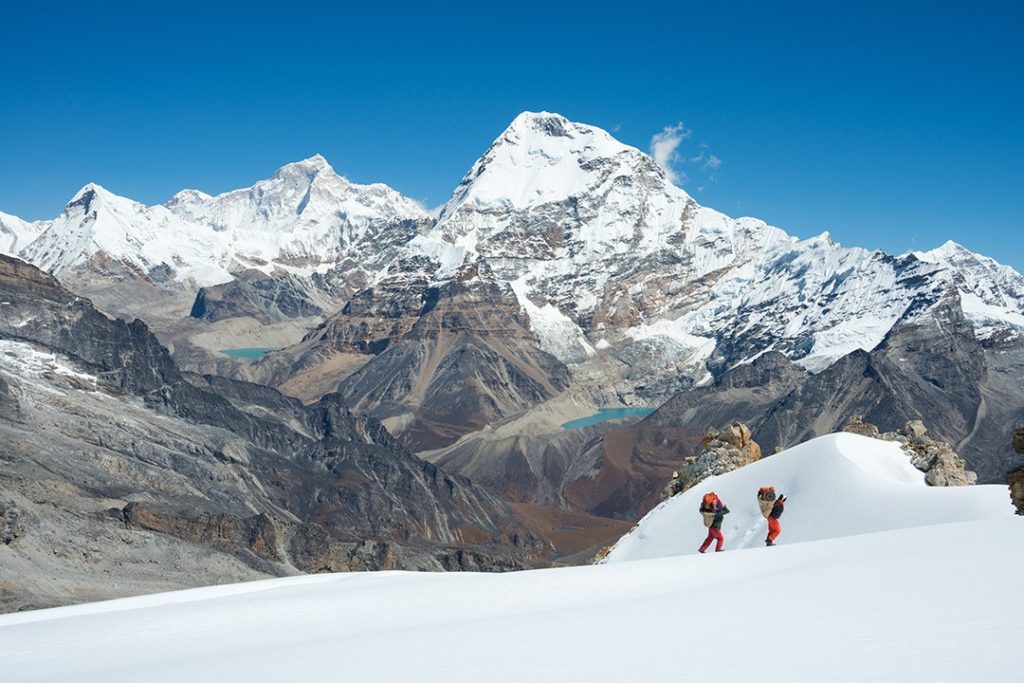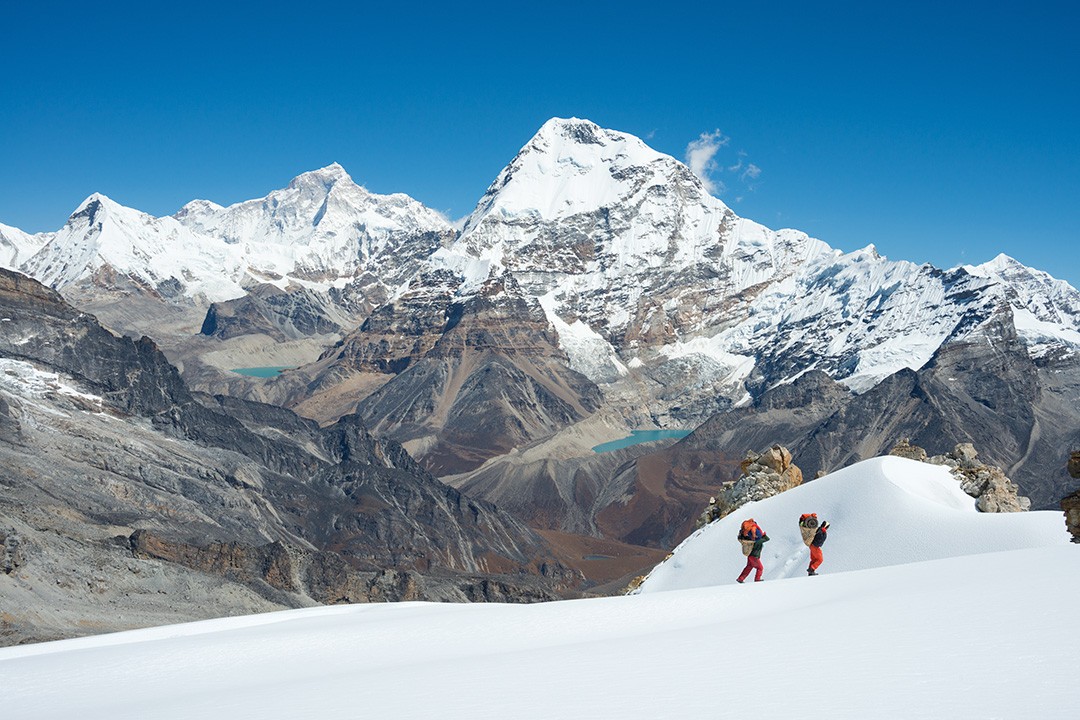 An ascent of Nepal's highest trekking peak is one of the most challenging treks in the world. However, the rewards are great and include epic panoramic views of five 8,000m peaks (Everest, Lhotse, Cho Oyu, Makalu, and Kangchenjunga) not to mention the unparalleled fulfilment that comes from topping out a 6,000m-plus Himalayan summit.
Despite being a non-technical mountain climb, an ascent of Mera Peak should not be underestimated. The march in alone rivals all of the above treks and includes several acclimatisation hikes up to and above 5,000m. Then there is the small matter of climbing a big cold mountain.
Mera Peak base camp is located at 5,300m and trekkers will climb the snow slopes to a high camp at 5,800m, making sure to avoid crevasses along the way. After an uncomfortable night at high camp, the summit day climbs open snowfields to reach a classic snow ridge just below the final steepening of Mera Central. The final 50m snow slope is climbed using an ascender device known as a jumar.
More information: Jagged Globe
More great treks in Nepal
Gokyo, Everest Region
Annapurna Panorama
Khopra Ridge, Annapurna Region
Nar-Phu, Annapurna Region
Ganja La, Langtang/Helambu
Helambu Circuit, Helambu
Makalu base camp, Eastern Nepal
Kanchenjunga North, Eastern Nepal
Kanchenjunga South, Eastern Nepal
Rara Lake, Western Nepal
Kagmara La, Western Nepal
Limi Valley, Western Nepal
Island Peak, Everest Region (6,000m-trekking peak)
---
Enjoyed this post? pin it for later…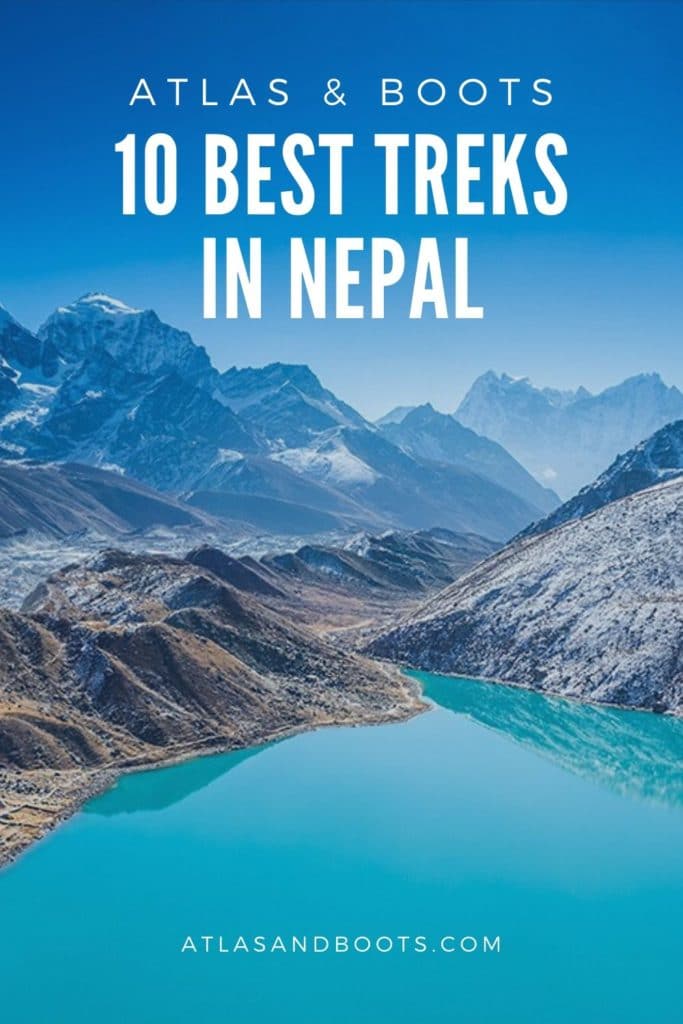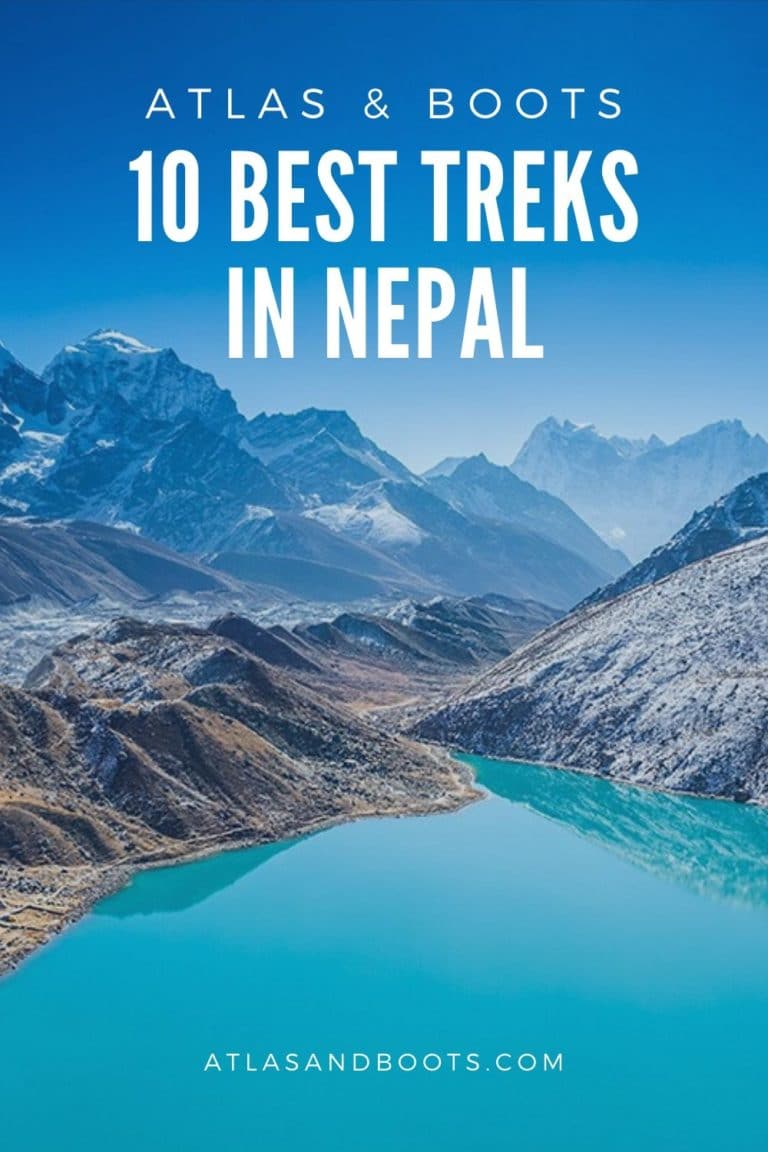 ---
Lonely Planet Trekking in the Nepal Himalaya offers a comprehensive look at all you need to know for a safe and rewarding trek, including detailed trail coverage of all the best treks in Nepal.