We've collated all our Coast to Coast Walk tips in a detailed Q&A-style guide to help you along this classic English journey
I recently hiked England's Coast to Coast Walk which crosses northern England from St Bees Head in Cumbria to Robin Hood's Bay in Yorkshire. As the route practically passes my home in Richmond, I decided to walk the footpath twice and experience the celebrated trail in both directions.
My journey took me from Richmond to Robin Hood's Bay and back, and then from Richmond to St Bees and back again. In the process, I covered over 600km (373mi) and ascended 17,760m (58,270ft) – the equivalent of climbing Everest twice.
One of the great things about the Coast to Coast Walk is that it does not need to be completed in one go. I met walkers who were hiking sections a day at a time and others who had split the route into multiple three- or four-day sections over long weekends.
However you choose to complete the trek, our Coast to Coast Walk tips will help you along the way.
Related articles:
Coast to Coast: walking across England twice
Coast to Coast kit list: what's in my backpack
Britain's best long-distance footpaths
100 greatest hikes in the Lake District National Park
Coast to Coast Walk tips
Distance: 302km (188mi)
Duration: 10-14 days
Ascent/descent: 8,880m (29,134ft)
Start: St Bees, Cumbria
End: Robin Hood's Bay, Yorkshire
How long is the coast to coast walk?
The Coast to Coast Walk described in most guidebooks is 302km (188mi). The trek is usually broken down into around 13 sections and takes about two weeks to complete, plus whatever time is needed to get to the start and finish.
However, it's perfectly logical for walkers to adapt the route to suit their ability or schedules.
The below is a standard 13-day itinerary.
| Day | From/to | Distance | Duration | Ascent |
| --- | --- | --- | --- | --- |
| 1 | St Bees-Ennerdale Bridge | 24km | 6-8 hrs | 1,105m |
| 2 | Ennerdale Bridge-Borrowdale | 23.5km | 6-8 hrs | 715m |
| 3 | Borrowdale-Patterdale | 25km | 7-9 hrs | 1,225m |
| 4 | Patterdale-Shap | 25km | 7-8 hrs | 1,123m |
| 5 | Shap-Kirkby Stephen | 33km | 8-9 hrs | 617m |
| 6 | Kirkby Stephen-Keld | 17.5km | 4-6 hrs | 645m |
| 7 | Keld-Reeth | 18km | 4-6 hrs | 643m |
| 8 | Reeth-Richmond | 17km | 4-5 hrs | 402m |
| 9 | Richmond-Danby Wiske | 23km | 5-6 hrs | 175m |
| 10 | Danby Wiske-Osmotherley | 20km | 4-5 hrs | 263m |
| 11 | Osmotherley-Blakey Ridge | 32km | 7-8 hrs | 986m |
| 12 | Blakey Ridge-Grosmont | 21km | 4-6 hrs | 286m |
| 13 | Grosmont-Robin Hood's Bay | 24km | 5-7 hrs | 695m |
How Hard is it?
As long-distance footpaths go, the Coast to Coast is fairly comfortable. The trail never climbs above 800m (2,625ft) or ascends more than 1,300m (4,265ft) in a single section.
The trail is well-trodden and reliable throughout and there are no deserts, glaciers or crevasses to contend with! Additionally, the route is rarely more than a few hours from civilisation and passes through at least one village or town every day where trekkers can pause for refreshments and top up supplies.
That said, a journey of this length is not without its challenges and does include some demanding sections, particularly through the Lake District. Overall, the Coast to Coast Walk is a perfectly achievable challenge for anyone with a reasonable level of fitness.
Do I need previous trekking experience?
The Coast to Coast Walk is an ideal introduction to multi-day trekking. I met hikers of all ages and with a wide variety of experience and fitness levels. For many of them, the Coast to Coast was their first multi-day trek.
As long as you have some experience of day hiking in the UK and a moderate level of fitness, you should be able to complete – and more importantly, enjoy – the trek.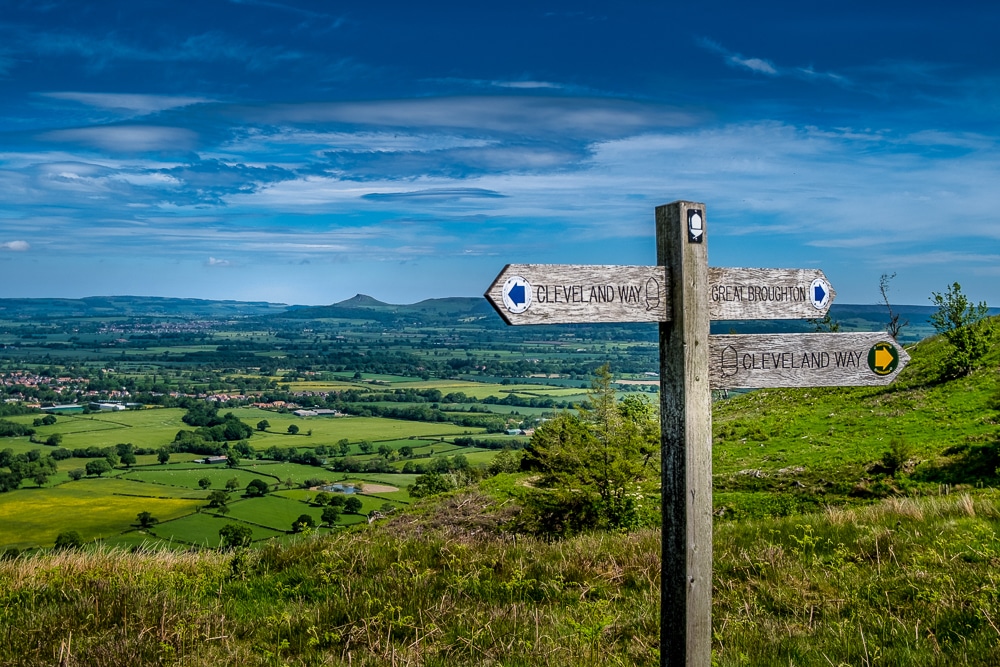 Do I need to do any training?
It's not essential but it's never going to hurt. My advice would be to get in as much hiking experience as possible. Get comfortable with hillwalking, navigating and generally spending time in the outdoors. It's also a good opportunity to practise using your gear and honing your packing.
Ascending and descending steep slopes while carrying a pack is the best training anyone can do. If you want to go the extra mile, then any cardio preparation such as running and swimming will come in handy for long days on the trail.
Is it difficult to navigate?
The Coast to Coast is neither a national trail nor a singular footpath, which means it is only partially waymarked. This can be frustrating and time-consuming considering it is one of the UK's most popular trails. As such, a sound level of map reading is required.
In the national parks, it's relatively easy to follow the route, but there are some tricky sections, particularly across the farmland in between Kirkby Stephen and Shap and in the Vale of Mowbray between Richmond and the North York Moors.
What maps or guidebooks should I take?
I didn't take any paper maps. Instead, I used the Cicerone Guidebook which comes with its own Ordnance Survey 1:25,000 map book. It also includes detailed route descriptions, distance charts, suggested itineraries and detours, facilities en route and accommodation options.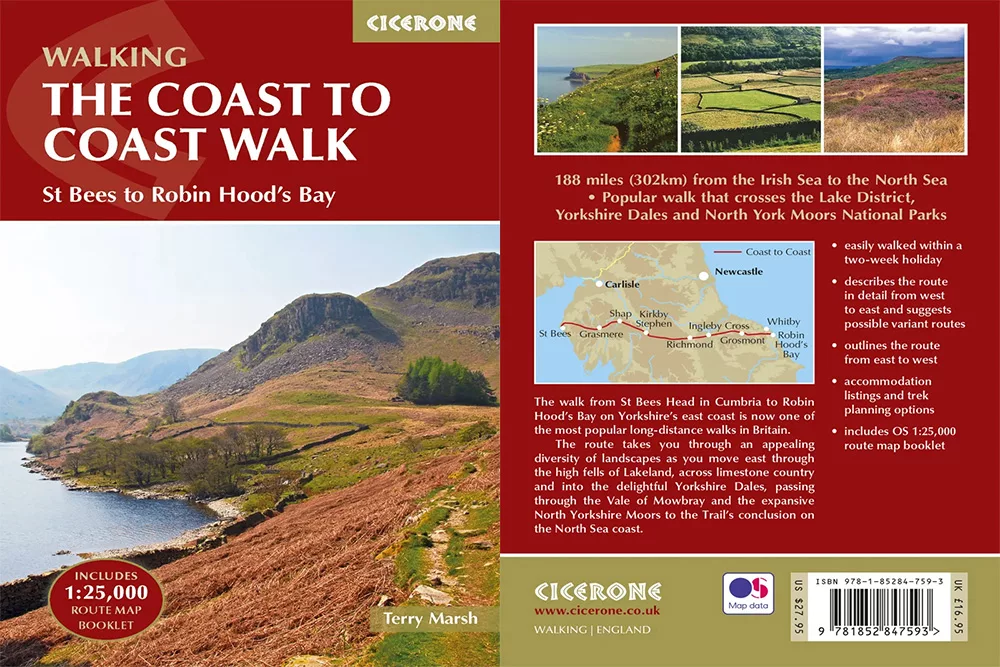 I would not recommend the Aurum Press equivalent which includes little of the above and makes no mention of accommodation.
The following Ordnance Survey maps cover the route:
1:50,000 Landranger maps
89 West Cumbria
90 Penrith and Keswick, Ambleside
91 Appleby-in-Westmorland area
92 Barnard Castle and surrounding area
93 Middlesbrough and Darlington area
94 Whitby and surrounding area
98 Wensleydale and Upper Wharfedale
99 Northallerton, Ripon and surrounding area
1:25,000 Explorer maps
302 Northallerton and Thirsk
303 Whitehaven and Workington
304 Darlington and Richmond
OL4 English Lakes, North West
OL5 English Lake, North East
OL7 English Lakes, South East
OL19 Howgill Fells and Upper Eden Valley
OL26 North York Moors, East
OL27 North York Moors, West
OL30 Yorkshire Dales, North and Central
The above Ordnance Survey maps all come with a mobile download version for the OS Maps app, the UK's best hiking app.
Should I take my own GPS?
I recommend signing up for a monthly subscription on OS Maps which can be cancelled anytime. It covers all of the UK for £2.99 per month. I did just that and used the OS Maps app on my smartphone in conjunction with the aforementioned Cicerone guidebook.
Other GPS route files are widely available to download online or you can save the below Google map to your device or account.
Can I take alternative routes?
Of course! Alfred Wainwright first described England's Coast to Coast Walk in his 1973 pictorial guidebook but repeatedly revised the route in subsequent editions. The trail is naturally open to modification and improvisation. Throughout, there are endless summits, bypasses, loops and zigzags all making for worthy deviations.
Where did you camp?
I camped pretty much throughout my trek, staying at a range of small campsites and farms while wild camping in some of the high fells in the Lake District. Below is a list of campsites that I recommend which are also marked on the above Google map.
*I found Pennine View Park to be cramped and noisy and wouldn't recommend it to backpackers. However, it is the only campsite in Kirkby Stephen so I elected to stay at Kirkby Stephen Hostel on my return journey.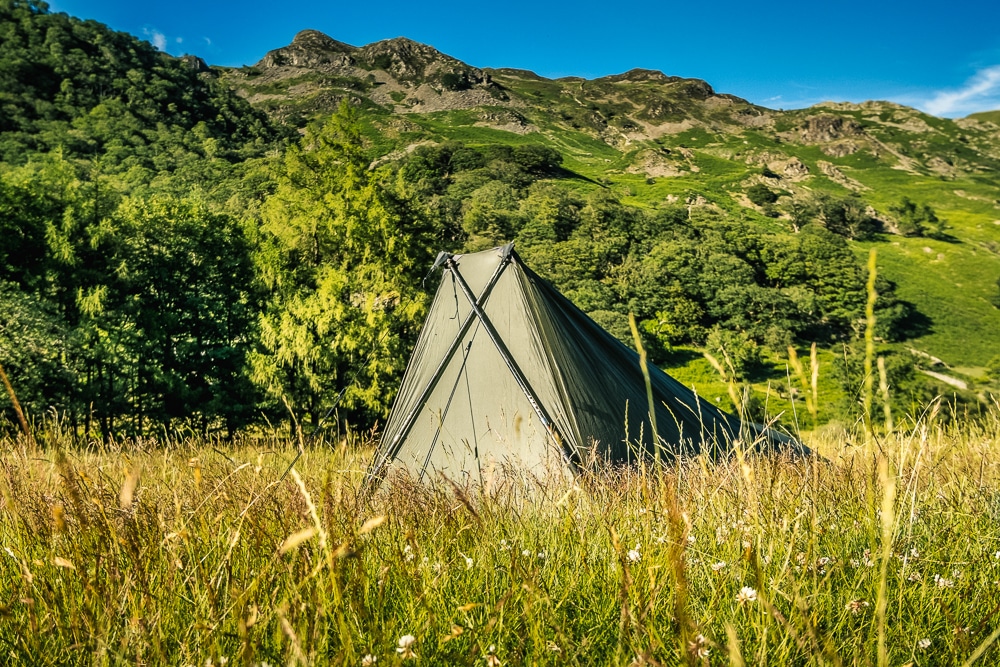 Do I have to camp?
No. There is a wide range of accommodation options available along the route, much of it generated purely to accommodate walkers. These include hotels, lodges, hostels, B&Bs and camping and glamping sites.
What should I pack?
I've put together a detailed Coast to Coast kit list. It contains everything I took with me including camping and trekking gear, clothing, cooking equipment and electronics.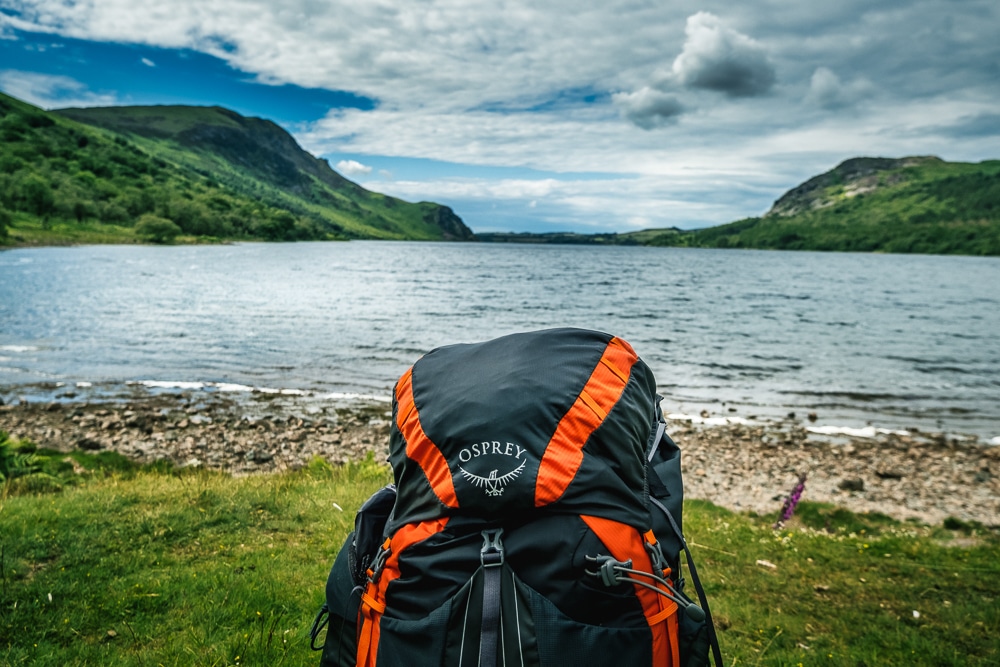 Do I have to carry all my kit?
No. If you don't fancy lugging all your gear with you then there are luggage transfers available that will move your kit between your accommodation at all the major stops.
The below come recommended:
What facilities are en route?
The route passes through no fewer than 20 villages or towns which offer a range of facilities and services including accommodation and campsites, cafes and restaurants, pubs and inns, shops and supermarkets, banks and ATMs, post offices, railway stations and other transport options.
Bear in mind that many of these services may be seasonal and cannot always be relied upon. It's always best to start each day with a hearty breakfast and carry enough snacks and water to get through the day.
Is there phone reception on the trails?
Generally, you can expect to pick up phone reception most days, although it will obviously be patchy in the mountains. Other than on the high ground, I only remember being away from signal for any length of time in Borrowdale and around Muker (although the campsite had wifi at the latter).
Can I charge electronics along the trail?
All hotels, lodges, hostels and B&Bs will be able to charge your devices. I was also able to charge my gadgets at several campsites and pubs along the way.
I suggest packing a power bank. I use and recommend a PowerTraveller Powergorilla multi-voltage charger.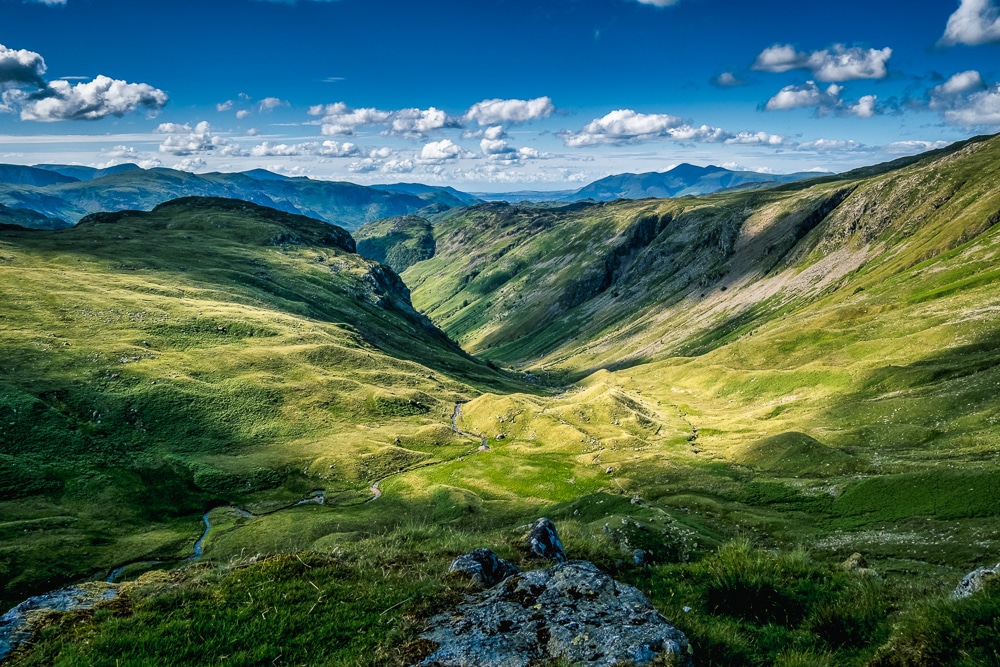 Are there toilets?
There are obviously amenities available at accommodation, restaurants, pubs and cafes. Many of the towns and villages also have public toilets. There are no public toilets along the trail.
How do I go to the toilet in the wild?
If you need to go to the toilet outdoors, then you must be able to do it and leave no trace whatsoever.
There is absolutely no excuse for this. If you can't manage it, don't go hiking.
It is essential to follow these basic principles:
Walk well away from the trail, campground and any water sources
Dig a hole with your heel or a trekking pole
Cover the waste thoroughly with soil
Place large rocks on top to stop animals from digging it up
For a more thorough explanation, read Kathleen Meyer's How to Shit in the Woods for a 'delightfully shameless discussion of a once-secretive activity'.
Which direction is better?
Most coast-to-coasters walk from west to east and with good reason. This is how Wainwright conceived the trail; the prevailing weather is at your back and not in your face; and, finally, all the guidebooks follow that direction. This is also the direction I preferred.
East to west, I often had the wind (and rain) in my face and had to reverse engineer some of the navigation. I would advise people to stick to the traditional direction if it's their first time walking the Coast to Coast.
What was your favourite section?
I loved the Lake District as it has the most dramatic views of the entire route. Lakeland is by far England's wildest and most picturesque landscape and never fails to enthral visitors. That said, unfortunately, I didn't have great weather during my time in the Lakes which slightly tainted my time on its trails.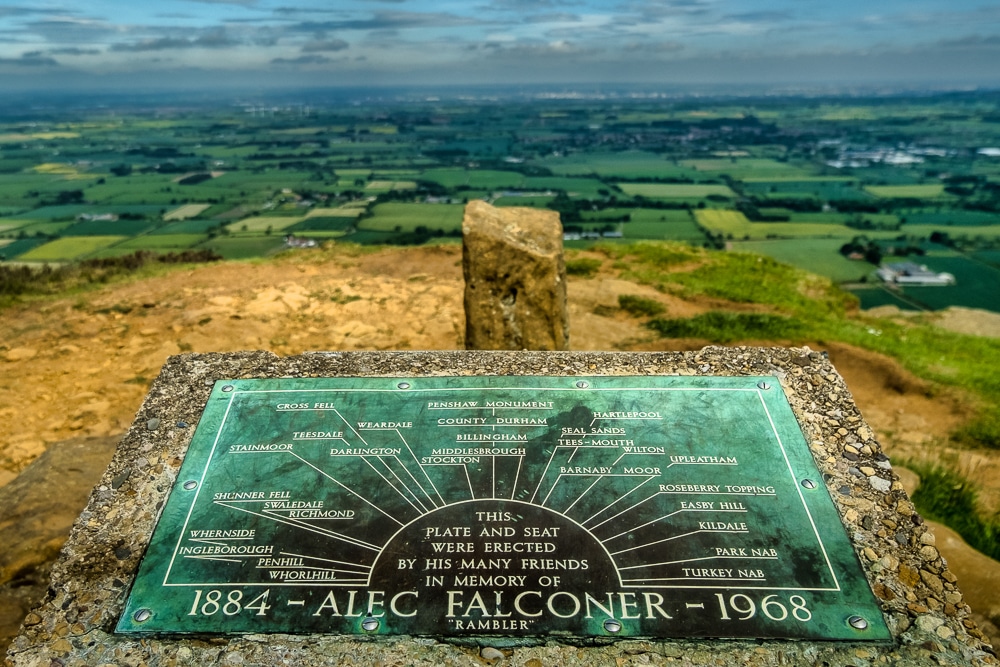 I've spent huge amounts of time in the Dales so it often felt like retracing my steps so I think I enjoyed my journey through the North York Moors the most. It may not be the highest or hardest part of the walk, but I really savoured exploring a new part of Yorkshire under bright blue skies with striking sunsets to boot. The Cleveland Way and coastal segments of that section were particularly scenic.
And the least enjoyable?
The 33km (23mi) section between Richmond and Ingleby Cross through the Vale of Mowbray was probably the least enjoyable. It was the least appealing scenery-wise and the navigation through and around farmland was tedious and slow going.
When should I go?
You're rarely guaranteed a completely dry period in England, but the best time for hiking is from June to August. It is the driest and warmest time of the year but also peak season so the trails will be busier and accommodation availability could be an issue.
The shoulder seasons (Apr-May and Sep-Oct) are great trade-offs as the weather is still relatively settled. Just bear in mind that the days are noticeably shorter in April and October.
Where can I get drinking water?
You're rarely far from water sources along the trail. In the Lake District and the Yorkshire Dales, there are abundant natural sources in the form of lakes, rivers and streams. Take water purification tablets or a filter system.
There are considerably fewer sources in the North York Moors and the sections across farmland in the Vale of Mowbray and between Kirkby Stephen and Shap.
My best advice is what I was taught during a mountaineering course years ago. Over-hydrate in the morning by drinking at least a litre of water before you leave, then carry at least another litre with you for the day, then rehydrate in the evening by drinking another litre or two.
How much does it cost?
I spent less than £500 over 20 days completing the trek twice: that's £250 each way. This included all campsites and a night in a hostel, camping food, several pub meals along the way and a few treats such as stopping for coffees, a quick lunch or an evening or two sat in a pub drinking with fellow hikers.
If I cut out all the treats, I could have done it for less. Typically, a night at a campsite will cost between £5-10, but you could, in theory, wild camp throughout. If you didn't stop for any treats, you could probably feed yourself for less than £10 a day.
Obviously, if you stay at hotels, lodges, B&Bs or hostels, and eat out frequently, then costs will quickly escalate. The other expense is getting to and from the trailhead which will depend on where you live and your available transport options. As I live along the trail and walked from my home, I didn't need to cover this.
How do I get to the start and finish?
St Bees is served by regular trains from Preston, Lancaster and Carlisle. National buses go to Whitehaven where you'll need to get either a train or taxi to St Bees. See St Bees travel options.
Robin Hood's Bay is better served by bus with Arriva services running from Scarborough and Middlesbrough. The nearest train station to Robin Hood's Bay is Whitby. See Robin Hood's Bay travel options.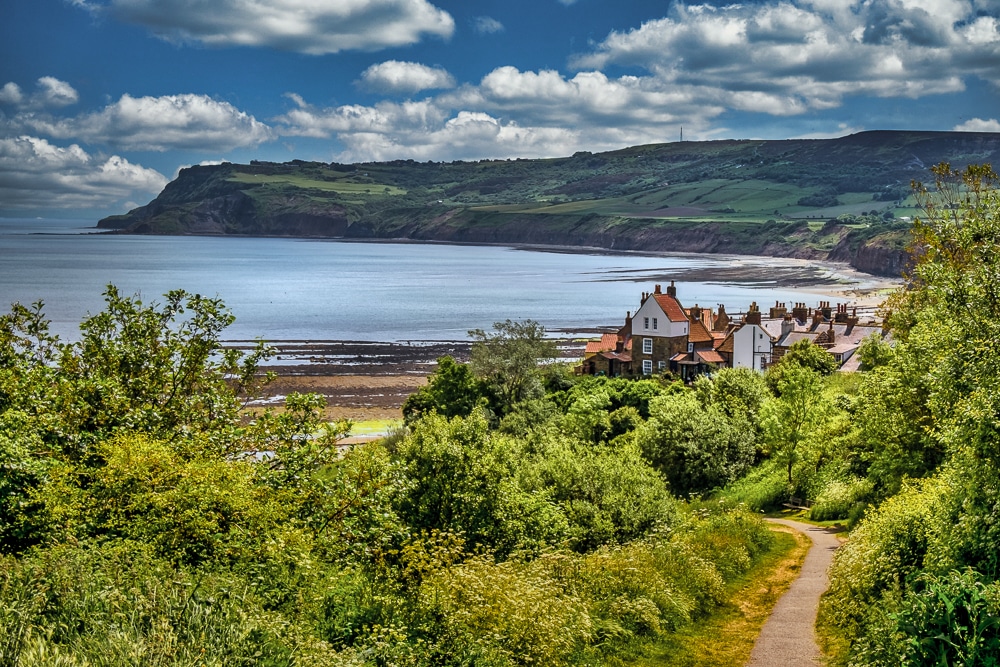 Any other TIPS for the Coast to Coast Walk?
Go light! If you're carrying your own gear, the trek will be so much more enjoyable if your backpack is manageable. Likewise, make sure you use trekking poles to protect your knees, help your balance and increase your walking speed. I also used mine to pitch my tent which saved weight.
It's important to plan your trek carefully and be realistic with the time you set yourself. If you've never done anything like this before then make sure to give yourself enough time. The walk is not a forced march and should be what you want it to be. The Coast to Coast is a walk best enjoyed in a leisurely manner and should really be considered a holiday!
Finally, however you choose to walk the Coast to Coast, it is a wonderful gateway to the outdoors and a superb way of exploring the best of the English countryside. Just get outside and enjoy being in nature.
---
Enjoyed this post? pin it for later…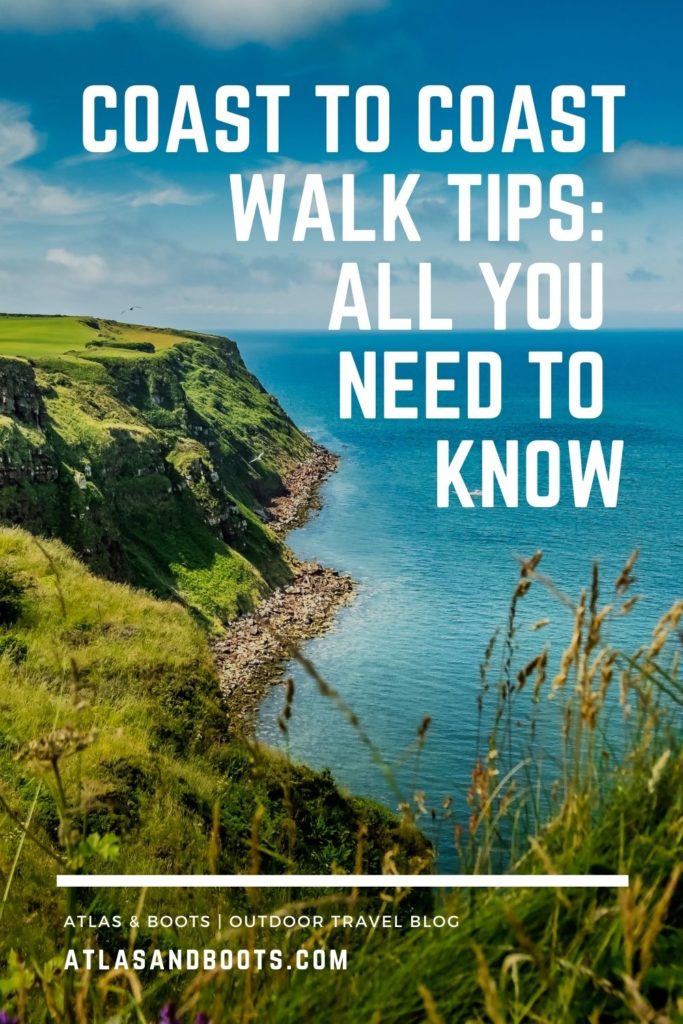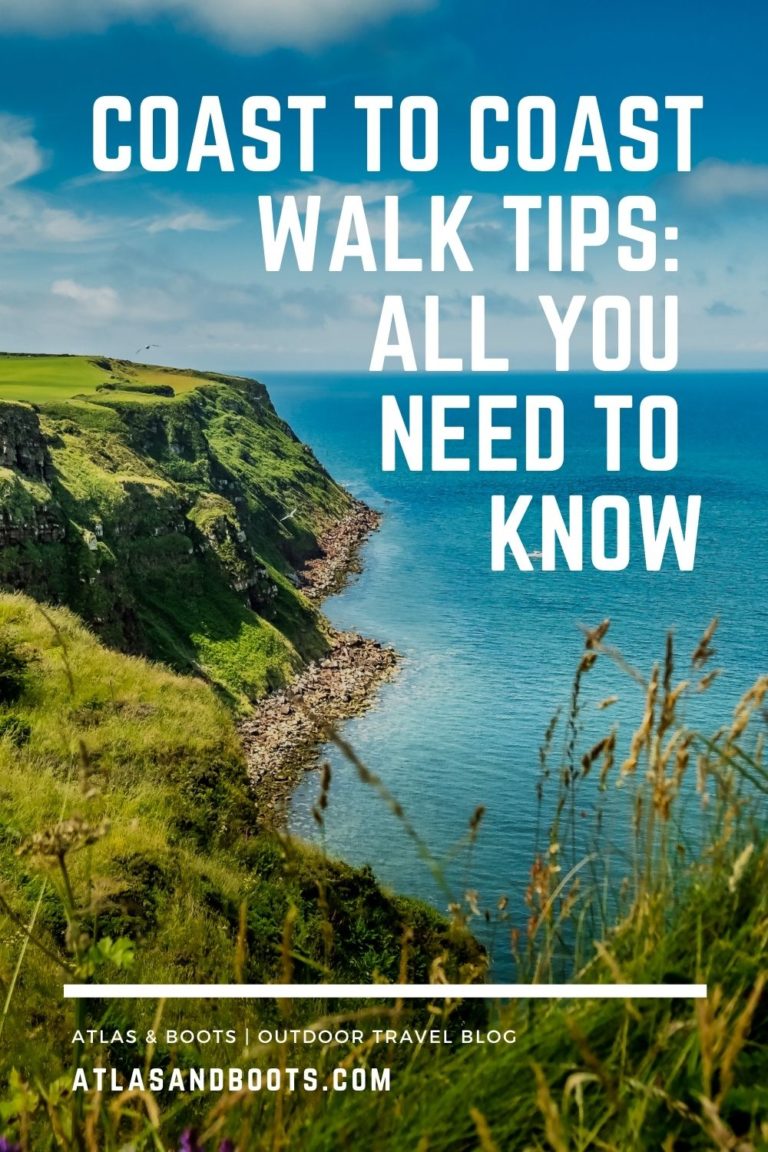 ---
Have we missed anything? If you have any questions or suggestions for our Coast to Coast Walk tips, please get in touch.
Lead image: Atlas & Boots