Our Coast to Coast kit list includes everything you'll need for this classic long-distance journey across northern England
I recently returned from hiking England's Coast to Coast Walk. The 302km (188mi) unofficial footpath traverses England from St Bees Head in Cumbria to Robin Hood's Bay in Yorkshire.
To help other trekkers get the balance right, I've put together my usual post-trip kit list of everything I packed. Where possible, I've linked to the gear I carried for reference.
Related articles:
Coast to Coast: walking across England twice
Coast to Coast Walk tips: all you need to know
Britain's best long-distance footpaths
100 greatest hikes in the Lake District National Park
Coast to Coast kit list
As I live on the trail, I chose to walk from my home in Richmond to Robin Hood's Bay and back (seven days), and then from Richmond to St Bees and back again (13 days). By the time I got home, I had completed the trail twice, so have a fair idea of the kit required.
I chose to camp throughout, but there is a wide range of accommodation options available along the route. Also, if you don't fancy carrying all your gear then there are luggage transfer services available that will move your kit between your accommodation at all the major stops.
CAMPING GEAR
I completed the first leg of the trek with my Jack Wolfskin Exolight tent which weighs in at 1,435g. For the longer, harder second leg of my trek, I wanted to go lighter so took my Alpkit Polestar tent (980g) which pitches using trekking poles to save weight and pack space.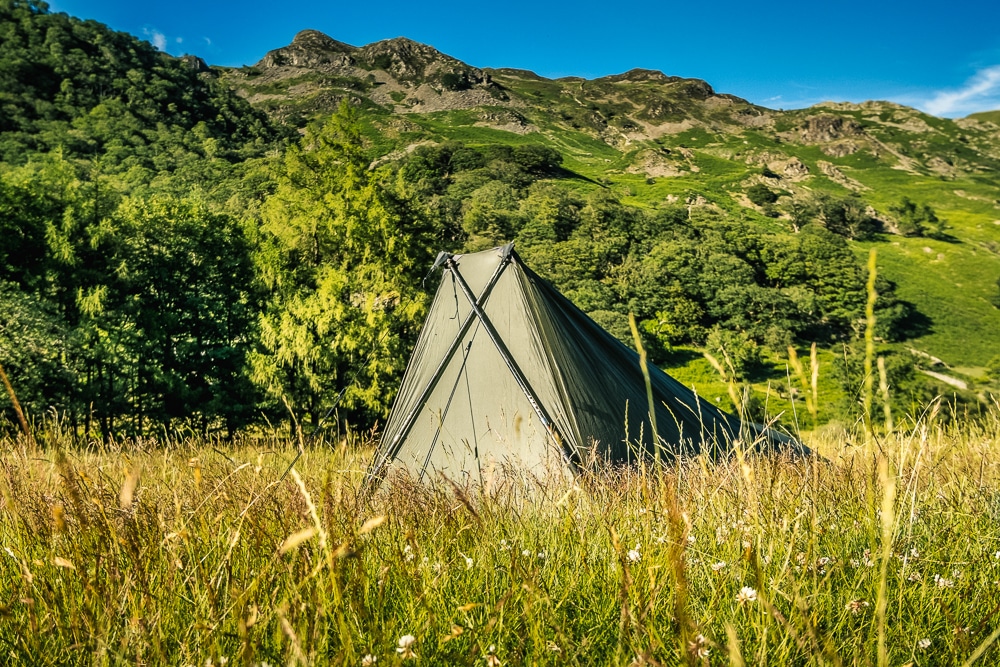 ON THE TRAIL
Go for the smallest and lightest backpack you can. A small pack will encourage you to streamline your gear. Personally, I think somewhere between 35 and 45 litres is more than enough. I used an Osprey Exos 38 backpack which weighs in at just a touch over one kilogram. Another great option is the Levity 45 which is just 800g! Read our guide on how to choose a backpack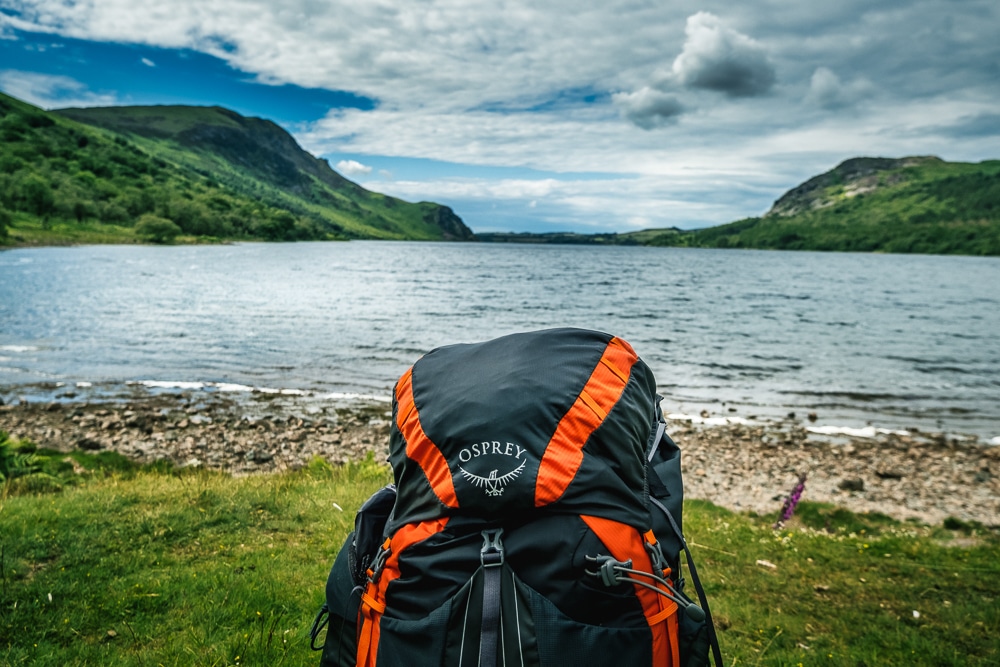 CLOTHING
Even though I completed the trek in July (i.e. the height of English summer), the UK's fickle weather means you must be prepared for varied conditions all throughout the year.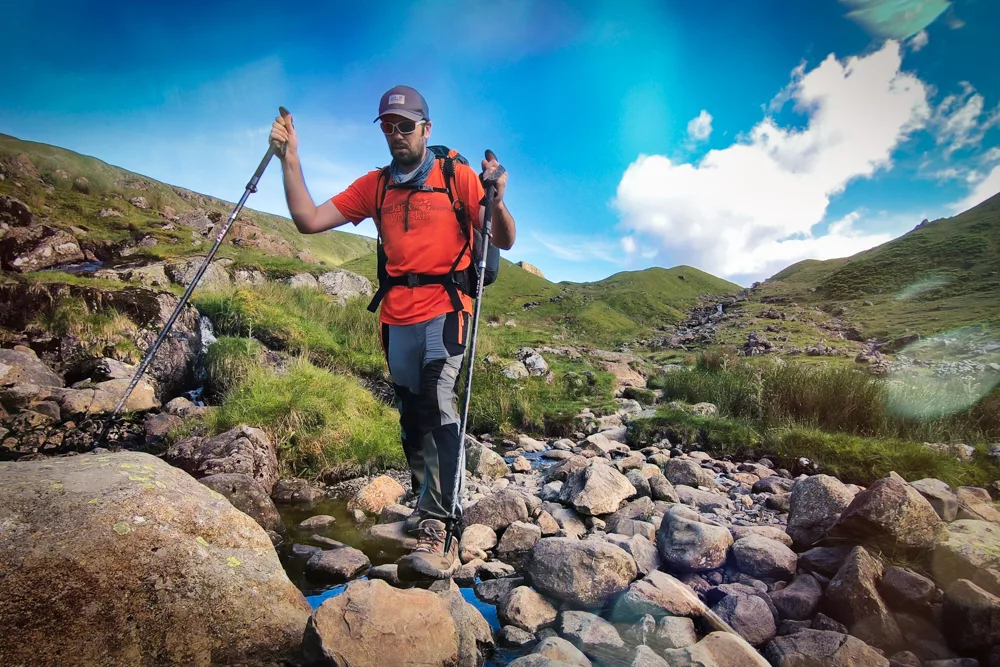 To demonstrate, during the first leg of my trek, I enjoyed seven days of unbridled sunshine in the North York Moors. But I wasn't so fortunate during the second leg across the Yorkshire Dales and Lake District. Of the 13 days on this section, only the first and last were completely dry.
COOKING SYSTEM
There are plenty of places to stop and eat along the trail, so in theory you could get by without packing any of the below. I carried seven days of provisions and then supplemented my diet by stopping for meals en route. However you choose to organise your meals, I would always advise carrying snacks.
Stove and fuel
Saucepan
Bowl (optional – I often use my saucepan)
Mug
Breakfast: coffee, protein bar, cereal/yoghurt bar
Lunch: protein bar, cereal/yoghurt bar and black tea
Dinner: dehydrated trekking meal, chocolate bar and hot drink
Snacks: I snacked between meals on a homemade trail mix of nuts, dried fruit and chocolate
ELECTRONICS
Aside from the head torch, these items are all optional (although I've never seen anyone on a trail without at least a smartphone).
Smartphone
DSLR camera and zoom lens
GoPro Hero7 and spare batteries
Lightweight mini-tripod
Power cables and adapters
---
Enjoyed this post? pin it for later…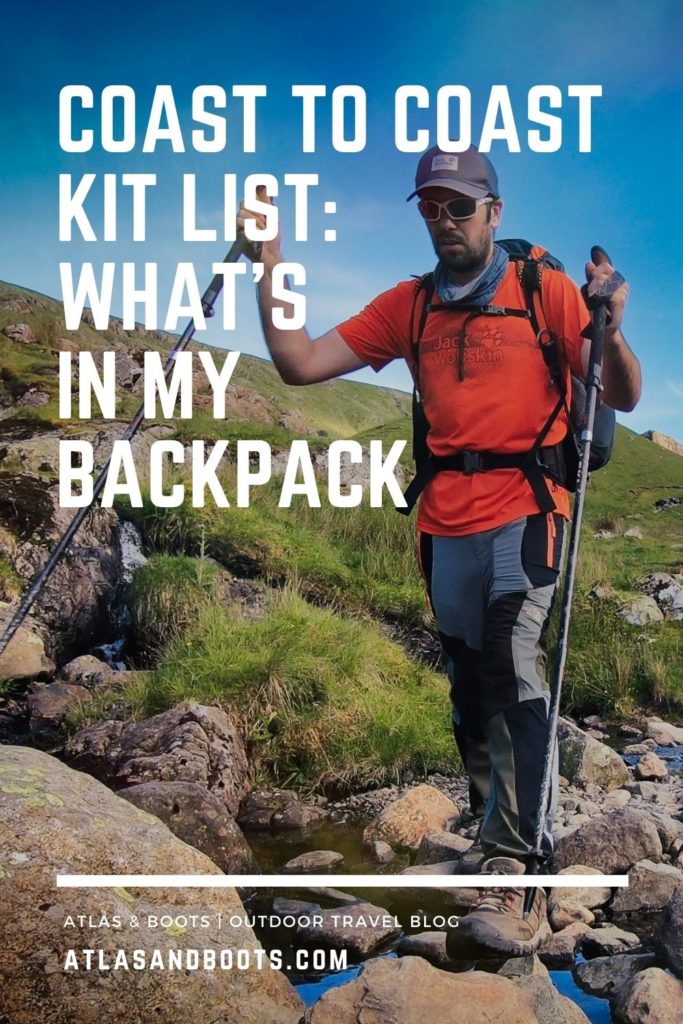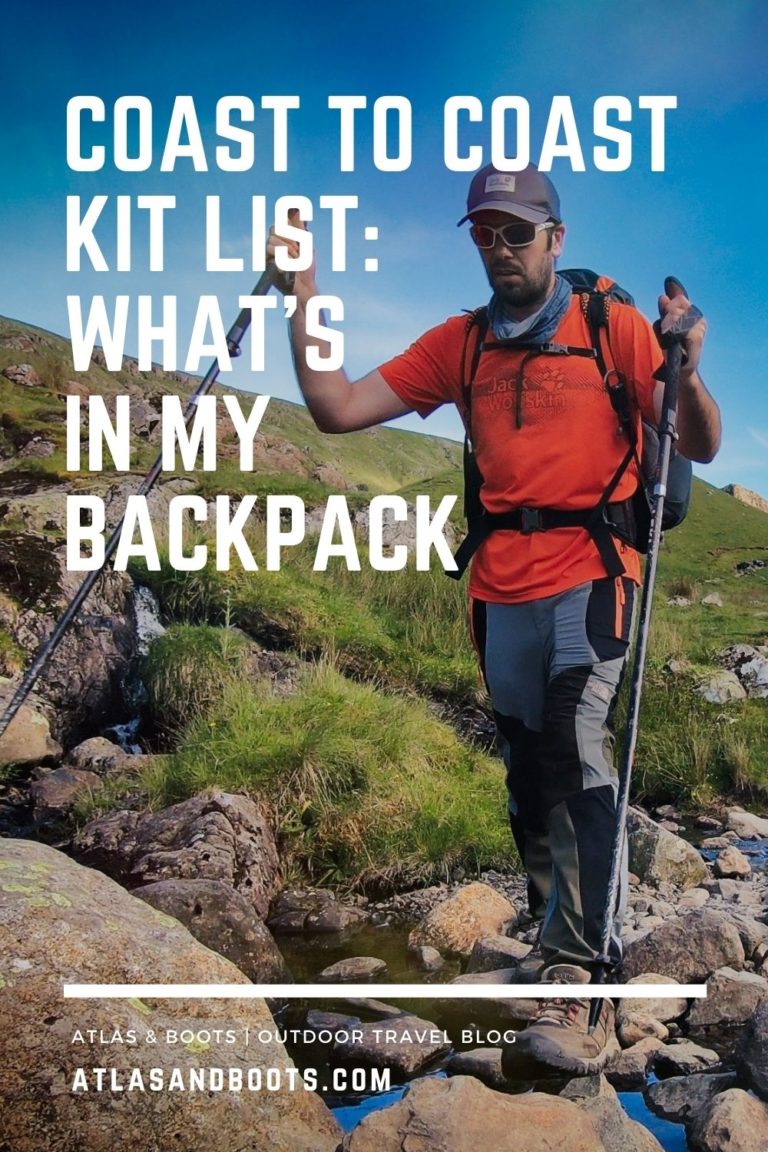 ---
Lead image: Atlas & Boots