Colombo isn't as frenetic as other Asian capitals, but it's still a busy working city. Here are five ways to find calm amid the chaos at any time of day
Home to nearly six million people, Colombo is the commercial capital and largest city of Sri Lanka. There is no metro or tram system so there's no escape from the rumbling buses, tooting tuk-tuks and tinted cars that clog the wide boulevards.
As the launching pad for trips further afield in Sri Lanka, Colombo enjoys a steady stream of visitors throughout the year, in part due to the ease of entry. The Sri Lanka visa is widely accessible and can be arranged online using the Sri Lanka visa application form.
In stark contrast to the rolling hills, tranquil tea plantations and picturesque beaches that define Sri Lanka, Colombo can feel like an invasive thorn in an otherwise placid landscape.
The capital, however, is no longer just a sprawling city to endure on your way to the southern beaches. There is a range of interesting and quirky things to do in Colombo that are well worth a stay. Finding a quiet corner can be a bit of a challenge but it is possible. Here's how.
Early check in
Taru Villas – Lake Lodge is one of a chain of boutique hotels in Sri Lanka and the ideal place to start your Sri Lankan odyssey. Unlike many of the hotels in Colombo, it's within walking distance of all the best things to do in Colombo yet still manages to provide a touch of tranquillity in bustling city surroundings.
The boutique bed and breakfast offers a range of unmissable Sri Lankan dishes including a signature breakfast which is an excellent way to start your stay.
The food was so good, we ate nearly all our meals at the hotel. More significantly, Kia who grew up eating richly flavoured Bangladeshi food declared the dahl the best she's ever had.
Morning meditation
The Seema Malakaya Meditation Centre is one of Colombo's most photographed sights. Situated on an island on the east side of the lake, it's easy to see why. The small but enchanting meditation centre was designed by Geoffrey Bawa in 1985 and is run by the nearby Gangaramaya Temple.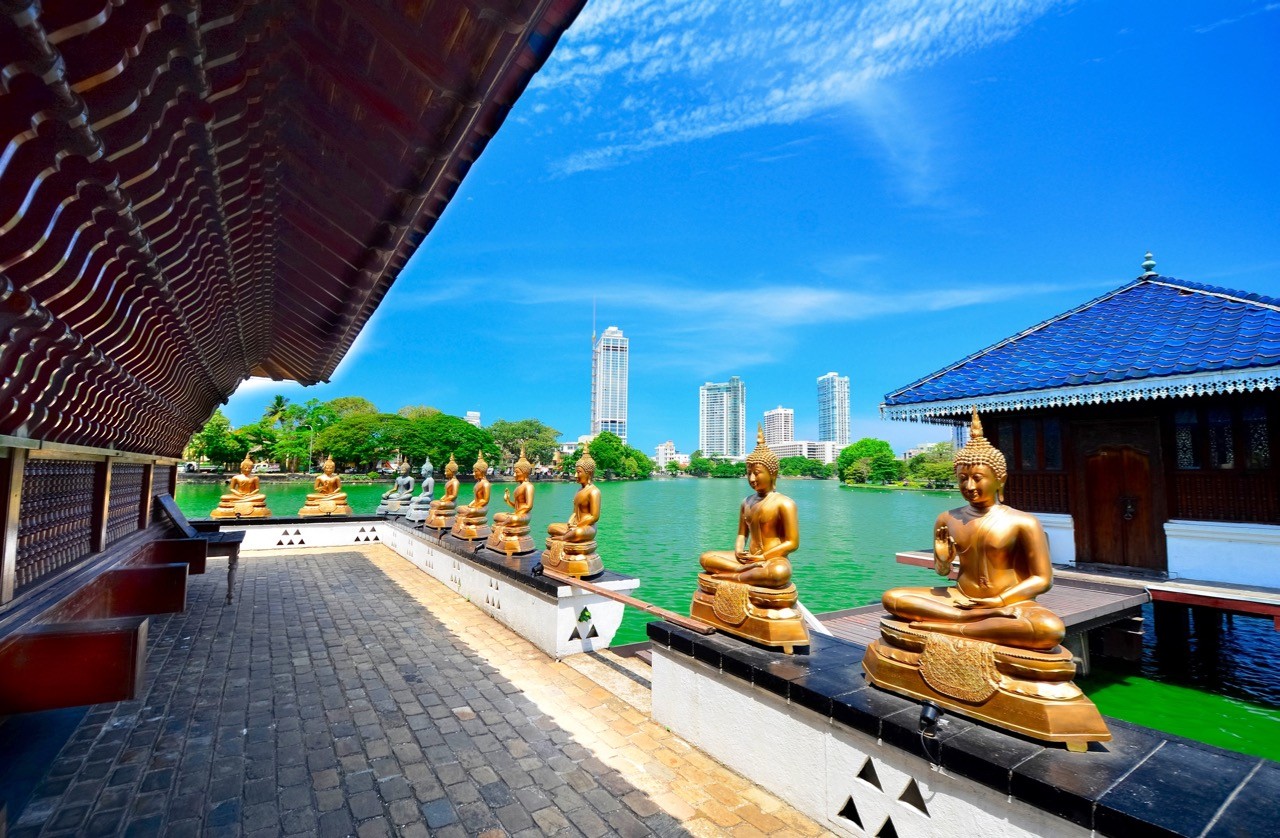 The temple is built on three overwater platforms connected to each other by pontoon boardwalks but it is used principally for meditation and rest, rather than worship. The Seema Malaka, like all Buddhist temples in Sri Lanka, is open to people of all faiths providing an ideal spot in which to switch off from the surrounding Colombo streets.
Afternoon tea
There's been a boom in upscale tearooms in Colombo and T-Lounge – a product of Sri Lanka's best tea producer, Dilmah – is our favourite. Annexed to the popular Old Dutch Hospital, the T-Lounge boasts a fine range of traditional and contemporary fine tea blends.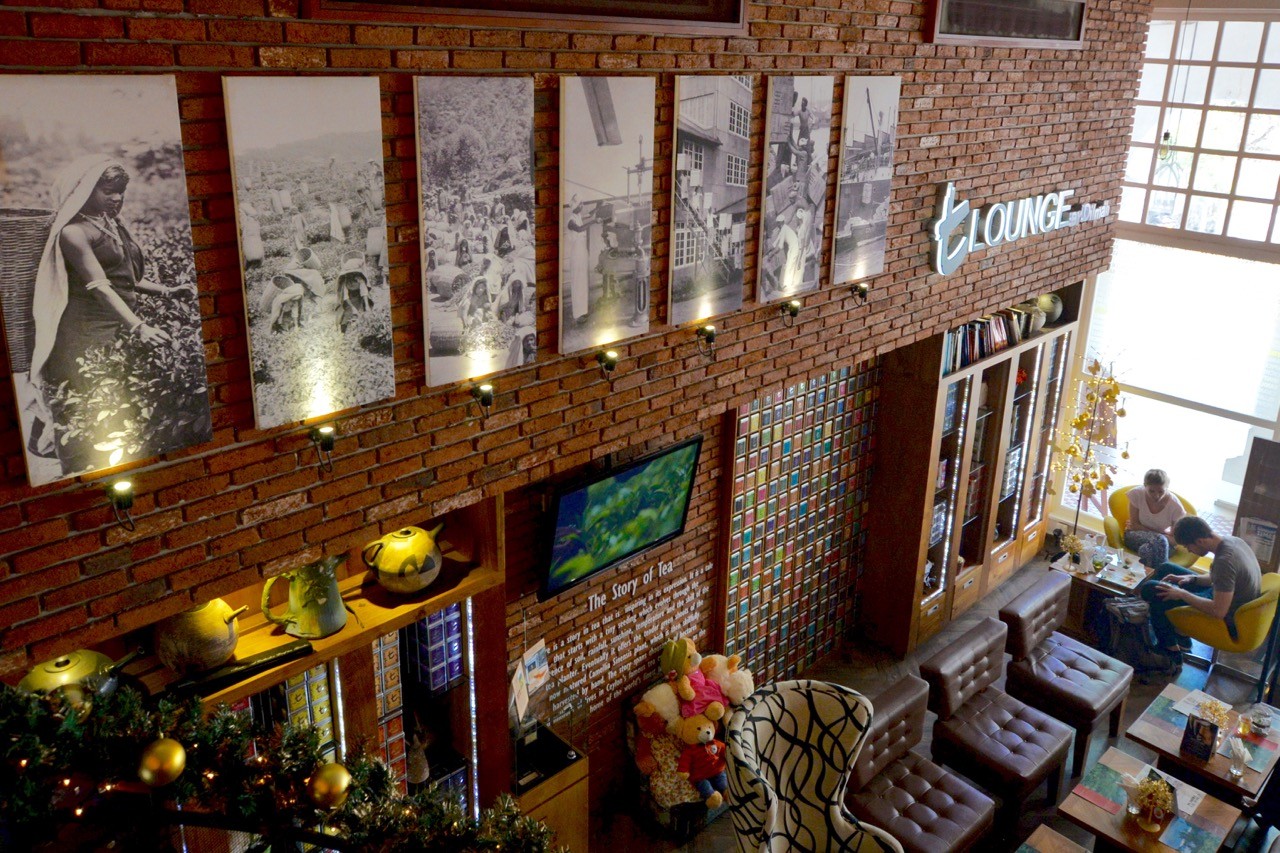 The interior walls are lined with books about Sri Lanka and (no surprises) tea. The menu also includes a range of tasty snacks including crepes, cakes and sandwiches.
Evening stroll
Galle Face Green is a long stretch of lawn complete with a promenade that sweeps along Colombo's coastline. The area was originally cleared by the Dutch to give their canons a clear line of fire. Today, it provides the perfect spot to watch the sun go down.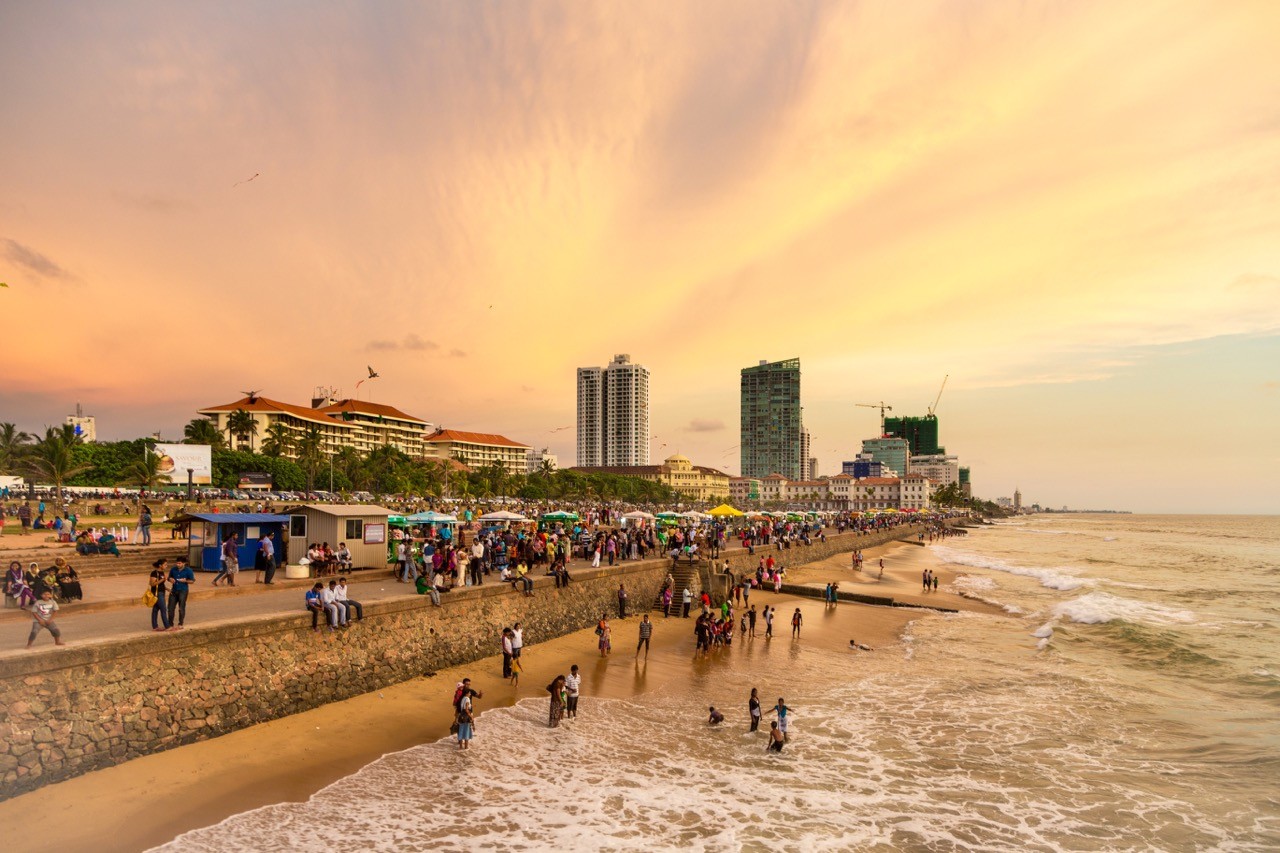 On weekends, the grass bordering the beach is filled with locals: families enjoying a day out, courting couples on unhurried walks, joggers dodging crowds and food vendors out in force.
Further respite
I'm not exactly known for my love of spa treatments (I'm more at home on a camping mat than a yoga mat). However, Sri Lanka is the home to Ayurveda, an ancient system of medicine and therapies devised to heal and rejuvenate body and soul. It's practised widely in Sri Lanka to treat a range of ailments drawing visitors from across the world who often spend weeks submersed in a clinic.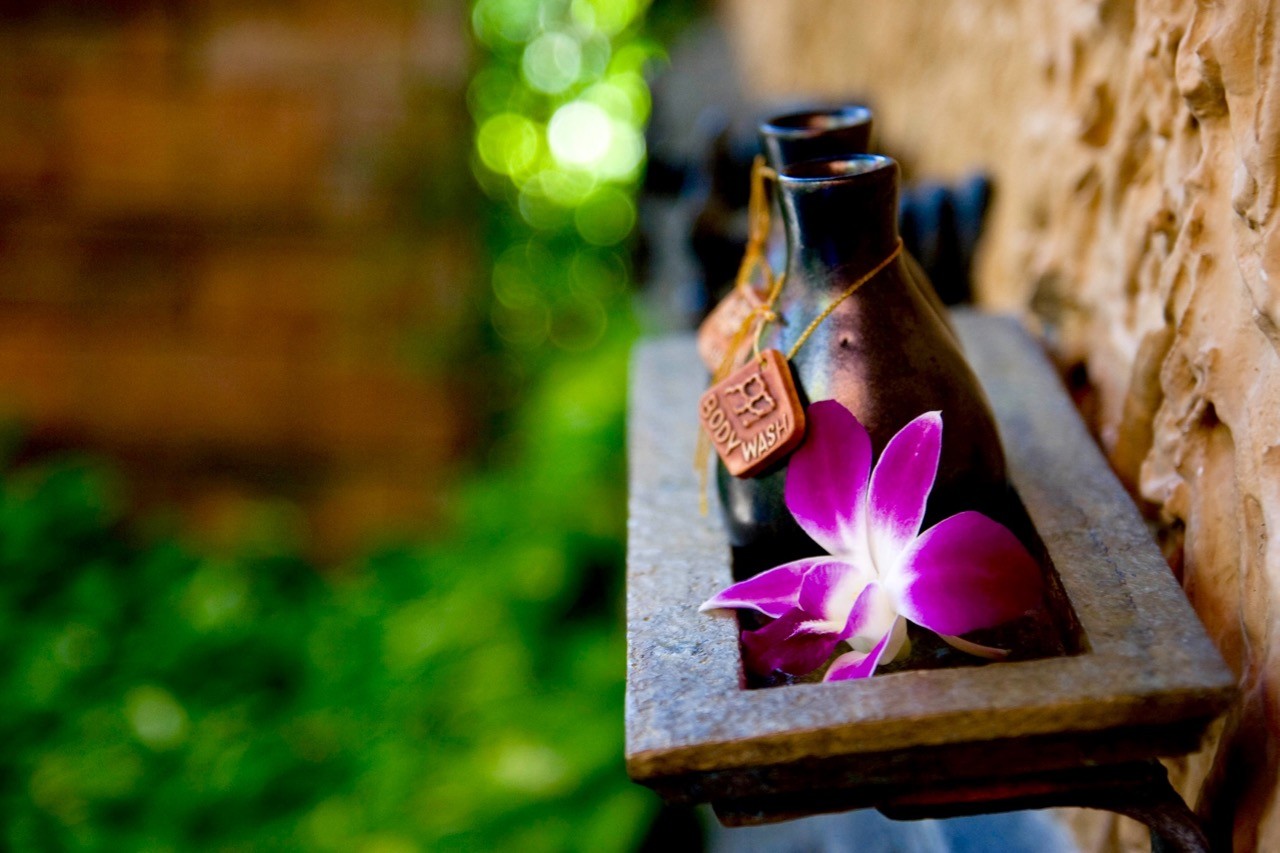 Spa Ceylon is one of the more luxurious and popular Ayurveda spa chains with a number of clinics near choice accommodation in Colombo – an excellent final stop to melt away any tensions built up in the city.
Colombo in Sri Lanka: the essentials
What: Finding calm amid the chaos in Colombo, Sri Lanka.
Where: We stayed at Taru Villas – Lake Lodge, a boutique hotel with 12 stylish double rooms and a garden suite. Located a short tuk tuk ride from the centre of town, Lake Lodge is bordered by a makeshift cricket field and Beira Lake.
We turned up at 1am after an excruciatingly long stopover in Dubai and received a warm welcome and cool drink from Seelan and Raj. Seelan looked after us for the duration of our three-night stay, offering a rare personal service.
Our room was clean and comfortable. The piece de resistance, however, was the restaurant. Lake Lodge offered the best food we've had in Sri Lanka. Don't miss the rice and curry option which comes with lashings of piping rice, an aubergine curry, breadfruit curry, beetroot curry, poppadoms, sambols, a fish dish and the best dahl we've ever tasted. There was so much food, they had to block the aisle with an extra table for us! Highly recommended.
When: The best time to visit Colombo is January to March when the city is mostly sunny. With April comes the monsoon season. June to September are the wettest months but are still sunny. In November, the weather turns hot and humid but it's still a good time to visit especially for Diwali celebrations.
How: We took a transfer from Bandaranaike International Airport to Lake Lodge (did we mention it was 1am?). Kangaroo Cabs is a reputable taxi company and has deals starting from 1750 LKR ($12 USD) from the airport to Colombo.
You can take the public bus (number 187-E3) from the airport to Colombo central bus station. Do note that we found public bus travel to be fairly stressful in Sri Lanka.
You can also take a train from Katunayaka station to Fort station in central Colombo. You will have to take the airport shuttle to the bus station and then a tuk tuk to Katunayaka. The trains run approximately one per hour and take an hour to reach Fort.
Most international flights land in Bandaranaike International Airport (CMB). Book via Skyscanner for the best prices.
We flew with Sri Lanka Airlines and as we'd had a long drive to the airport and then a long flight to Myanmar, we took advantage of their Serendib Lounge in the departure gate and stopped by for some pre-flight drinks and a bite to eat.
---