Hiking in Latvia is an ideal way to explore a land of peaceful lakes, fairytale forests and exceptionally unspoilt countryside
Latvia is perhaps best known for the cosmopolitan city of Riga. Beyond the clamorous capital, however, lie delightful small towns like Cēsis and Sigulda that offer hiking, cycling, canoeing and myriad other outdoor adventures.
Considering its size, the little Baltic nation dedicates a surprising amount of space to outdoor pursuits. The white-sand beaches of its coast are the biggest draw, particularly during the summer.
Further inland, you'll find a range of natural landscapes including acres of ancient forests, a picturesque lake district and quaint pasturelands of grazing cattle.
As always, we believe that the best way to see a country is on foot. From short-but-sweet day hikes to testing long-distance footpaths, we take a look at the best places to go hiking in Latvia.
National parks in Latvia
If you're planning to go hiking in Latvia then where better to start than the country's four national parks? Home to a medley of wildlife and a rich tapestry of landscapes, each park offers something unique.
Forests, lakes and beaches are the trademarks of the Latvian countryside, but there are also waterfalls, marshlands, sleepy villages, healing mud baths and a slew of outdoor activities to keep hikers entertained – all with a network of easy-to-follow hiking trails.
Gauja National Park
Latvia's first national park is home to a pristine forested wilderness only disturbed by the fluid Gauja River and its sandstone cliffs. In fact, it was established in 1973 with the purpose of protecting the nation's most cherished natural landscape.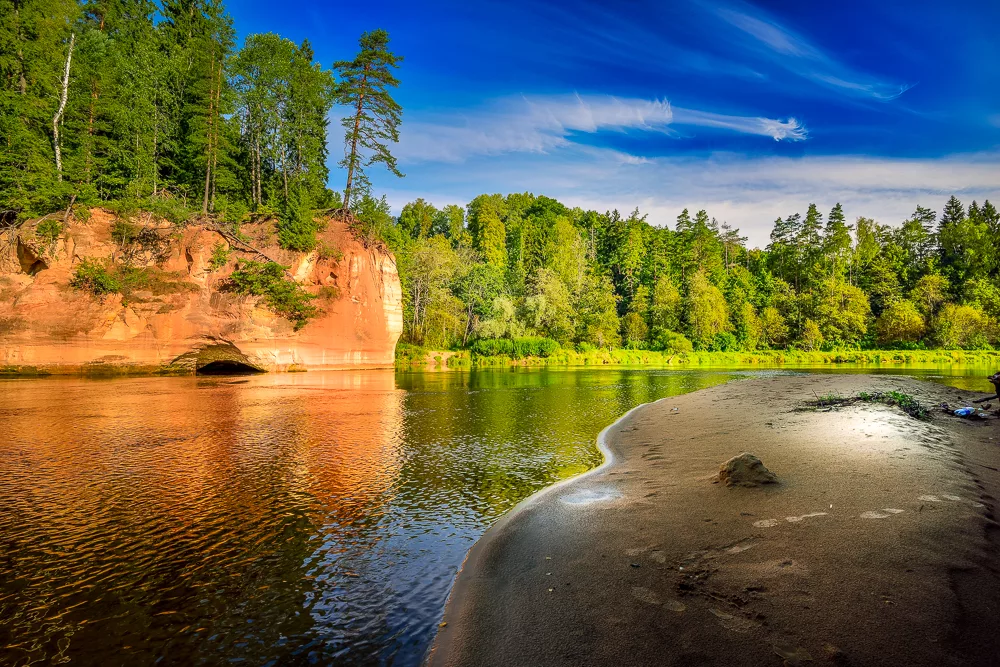 As well as picturesque scenery, the park offers a range of activities during every season. Hiking, cycling and camping are the most popular activities, but there are also options to go canoeing, rafting, caving and even bungee jumping.
There are also scores of cultural and historical monuments to visit such as the medieval Sigulda Castle, Turaida Museum Reserve and the Old Town of Cēsis among others.
More info: entergauja.com
Ķemeri National Park
A network of boardwalks, muddy trails and observation towers define the hiking in Ķemeri. The park is predominantly wet country, so expect bogs, lakes and mossy forests. With it comes a wealth of fantastic outdoor activities including rafting, stand-up paddleboarding and swamp shoeing!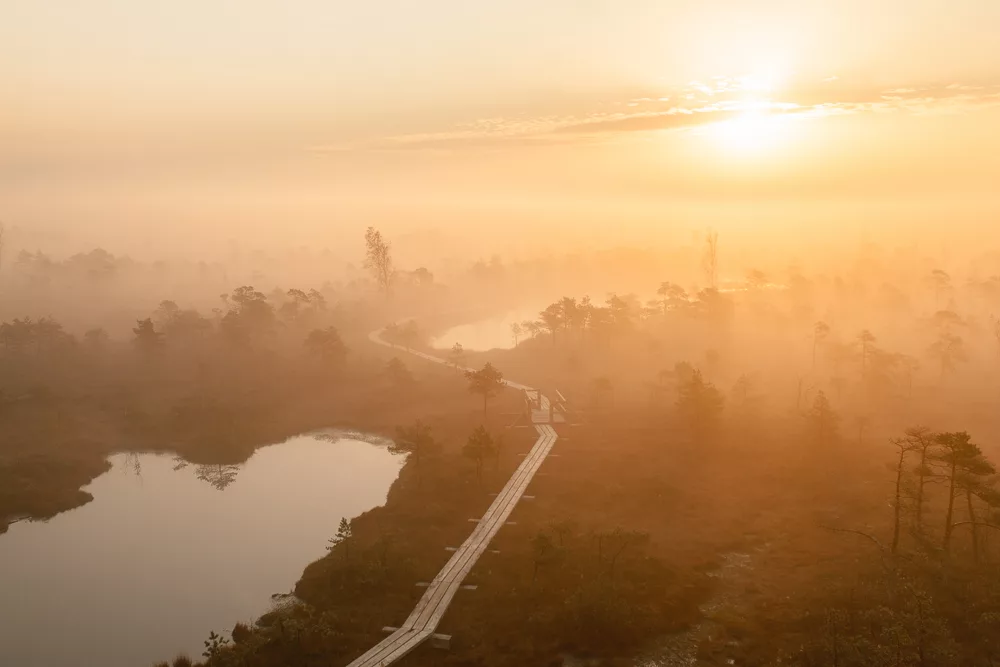 Throughout the 19th and early 20th-century, Ķemeri was known for its curative mud and spring water and was a popular spa resort. Despite its pungent smell (not too dissimilar to rotten eggs), the sulphurous water is perfectly drinkable and boasts numerous health benefits.
Other highlights include Lake Kanieris and its birdwatching tower, the pine-covered dunes of Green Dune and the charming Dunduri Meadows.
More info: kemerunacionalaisparks.lv
Slītere National Park
Situated on the hauntingly beautiful Kolka peninsula on the wild Baltic Sea, Slitere is home to an array of ecosystems including broadleaf and coniferous forests, bogs, wetlands and swamps. Thousands of years ago, the landscape once formed part of an ancient shoreline that existed before the freshwater Baltic Ice Lake evolved into today's Baltic Sea.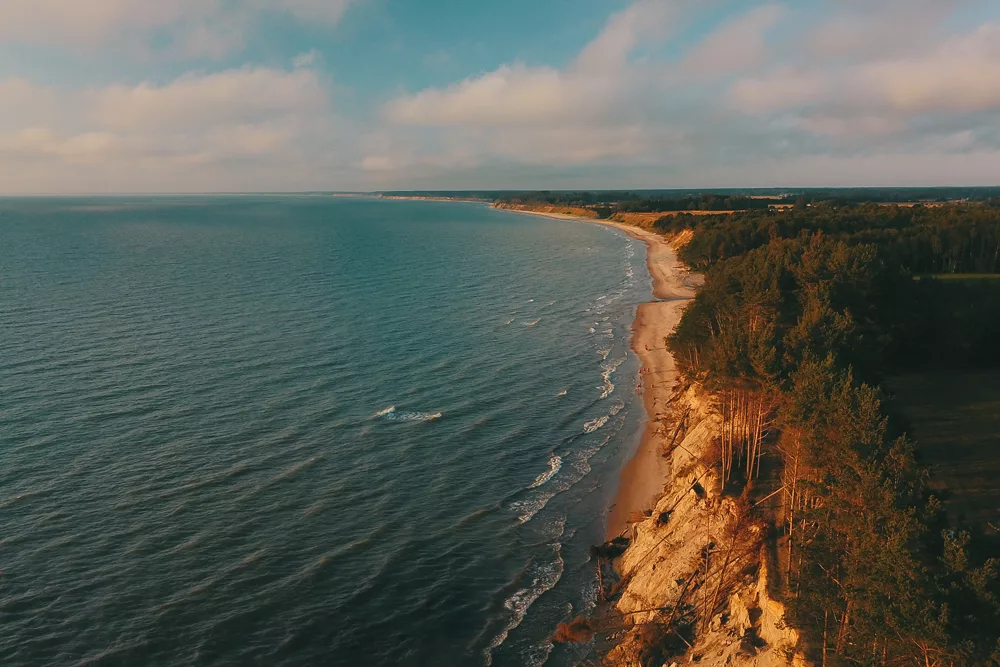 The park is home to a superb network of hiking trails, the best of which is the 2.2km Slītere Nature Trail. The chain of boardwalks runs from the Slītere Lighthouse through a field of lush wetlands, pine forest and fern brackens. The towering red-spired lighthouse is the gatekeeper of the park and can be climbed for striking views across the Gulf of Riga all the way to Estonia.
Wildlife in the park includes elk, wild deer, buzzards and beavers as well as grey wolves and lynx, although sightings are extremely rare.
More information: slitere.lv
Razna National Park
Established in 2007, Rāzna is Latvia's newest national park. Enclosing Rāzna Lake, the peaceful preserve in the historic lakeland region of Latgale is known for its fishing, sailing and horse riding. Rāzna, Latvia's second-largest lake, is often referred to as the Latgale Sea due to its idyllic sandy beaches and seemingly endless views across its waters.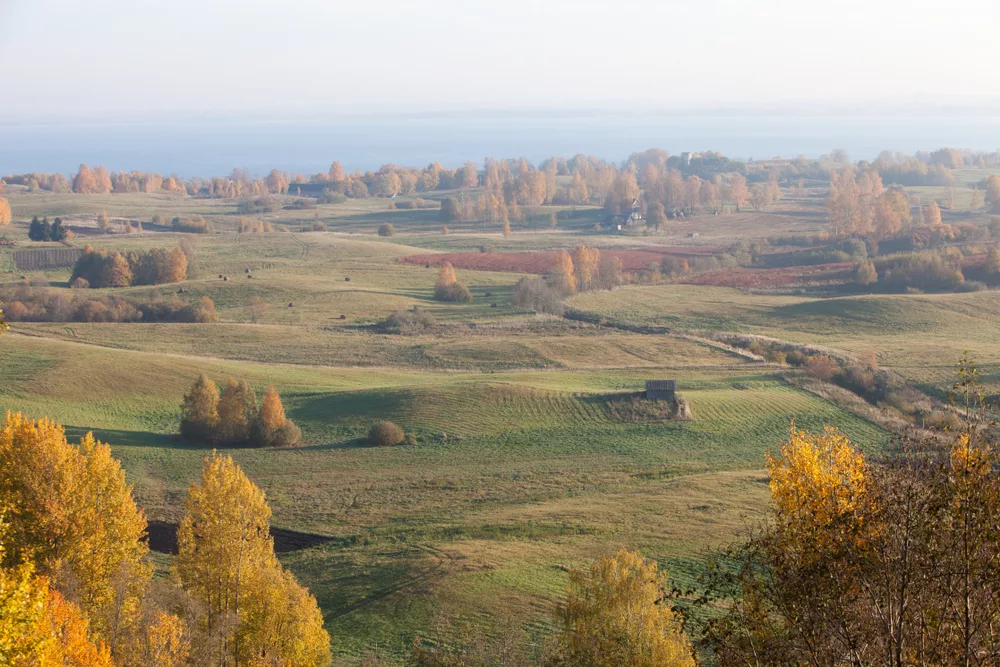 Two popular hikes in the park are to the summits of Lielais Liepu Kalns (Great Linden Hill) and Mākoņkalns (The Cloud Hill). Both "peaks" are under 300m (984ft) so are easily attainable for most. At the top of Lielais Liepu is Latvia's highest sightseeing tower at 34m (112ft), offering visitors striking vistas across the region's myriad lakes.
More information: latgale.travel
10 best day hikes in Latvia
We've selected the 10 highest-rated day hikes according to their average rating on AllTrails, one of the world's premier hiking apps. There are over 170 hiking, running and cycling routes to choose from in the Latvia section, complete with maps, directions and reviews.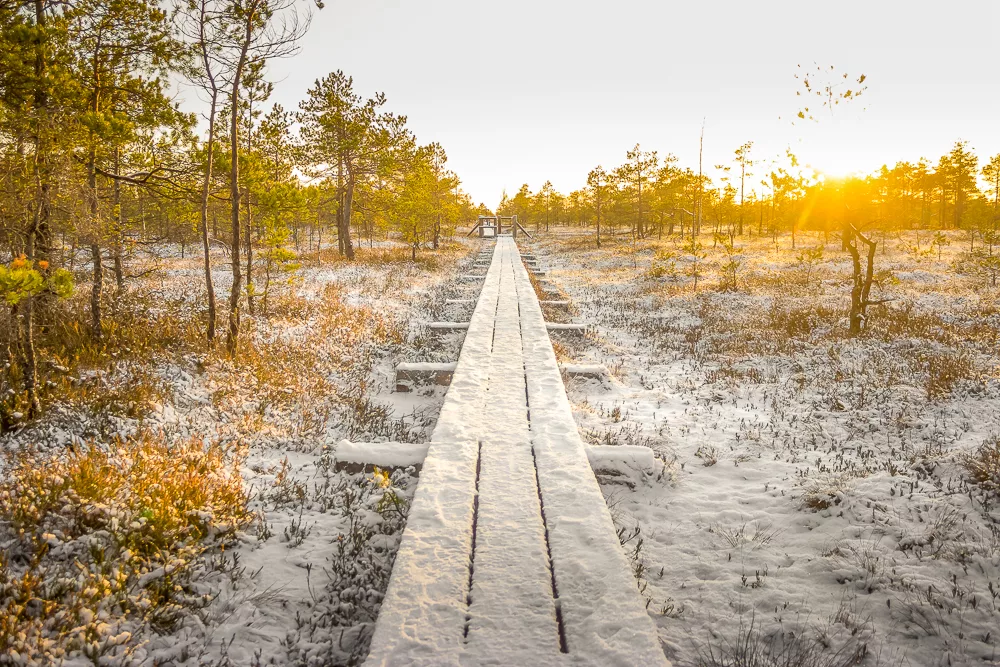 1. Talsi Hillocks Charm Loop
Distance: 18.5km
Duration: 4-6 hours
Location: Talsi, Courland
More info
2. Viesata River Circles
Distance: 8.2km
Duration: 2 hours
Location: Irlava, Courland
More info
3. Great Kangari Trail
Distance: 2.4km
Duration: 1 hour
Location: Tīnūži, Vidzeme
More info
4. Dunika Bog Trail
Distance: 10.8km
Duration: 2-3 hours
Location: Dunika, Courland
More info
5. Great Ķemeri Bog Boardwalk
Distance: 5km
Duration: 1-2 hours
Location: Ķemeri National Park
More info
6. Circles of the River Riva
Distance: 15.4km
Duration: 3-4 hours
Location: Jūrkalne, Courland
More info
7. Turaida Castle Museum Reserve Loop
Distance: 4.7km
Duration: 1-2 hours
Location: Gauja National Park
More info
8. Kazdanga Park Nature Trail
Distance: 9km
Duration: 2-3 hours
Location: Kazdanga, Courland
More info
9. Daugavgrīvas Lighthouse, Pier and Tower Trails
Distance: 11.1km
Duration: 2-3 hours
Location: Piejūra
More info
10. Lilaste Beach Path
Distance: 12.4km
Duration: 2-3 hours
Location: Piejūra
More info
5 Long-distance hiking Trails in Latvia
For any wayfarers looking for something more challenging, perhaps one of the below multi-days treks might be appealing.
Long-distance footpaths in Latvia are generally divided into 20km-long sections so there is no obligation to complete any of the trails in their entirety. Naturally, any of the sections can be completed as point-to-point day hikes or split into shorter treks as desired.
1. Baltic Coastal Hiking Trail
Distance: 581km
Duration: 30 days
More info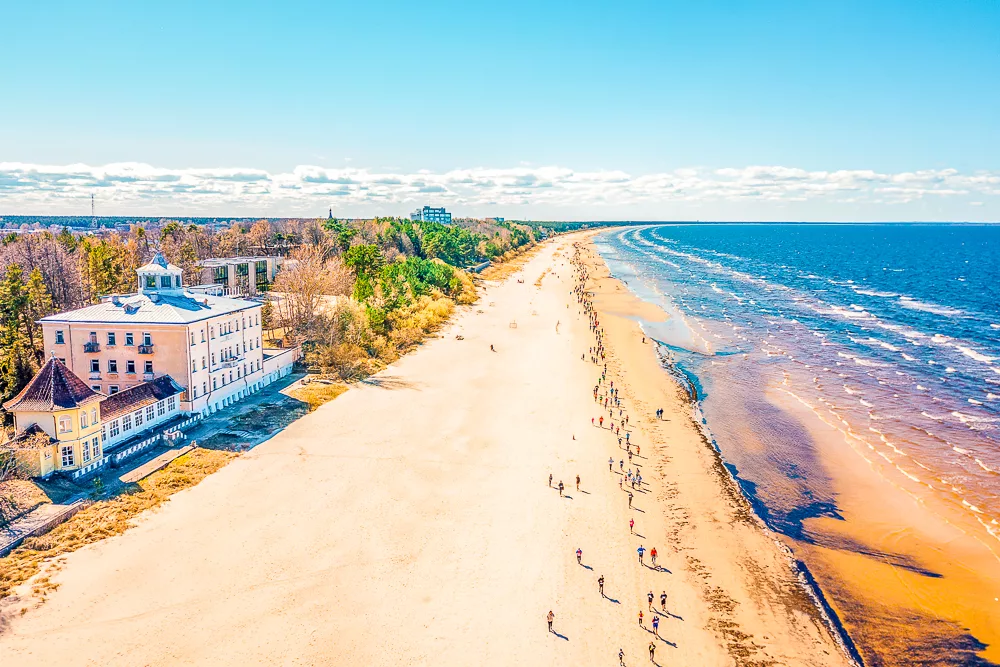 Latvia's most famous long-distance footpath stretches along its entire 480km coast. Beginning at the Lithuanian-Latvian border and ending at the Latvian-Estonian frontier, the Latvian section of the Baltic Coastal Hiking Trail takes in an array of landscapes.
As well as the white-sand beach and pine-covered dunes of the Slitere and Ķemeri national parks, the trail also wends its way through the long string of seaside townships of Jūrmala.
The full 1,400km Baltic Coastal Hiking Trail traverses the entirety of the coastlines of Lithuania, Latvia and Estonia and marks the final section of the 5,000km E9 European long-distance path running from Portugal to the Estonian-Russian border.
2. Baltic Forest Trail
Distance: 625km
Duration: 28-36 days
More info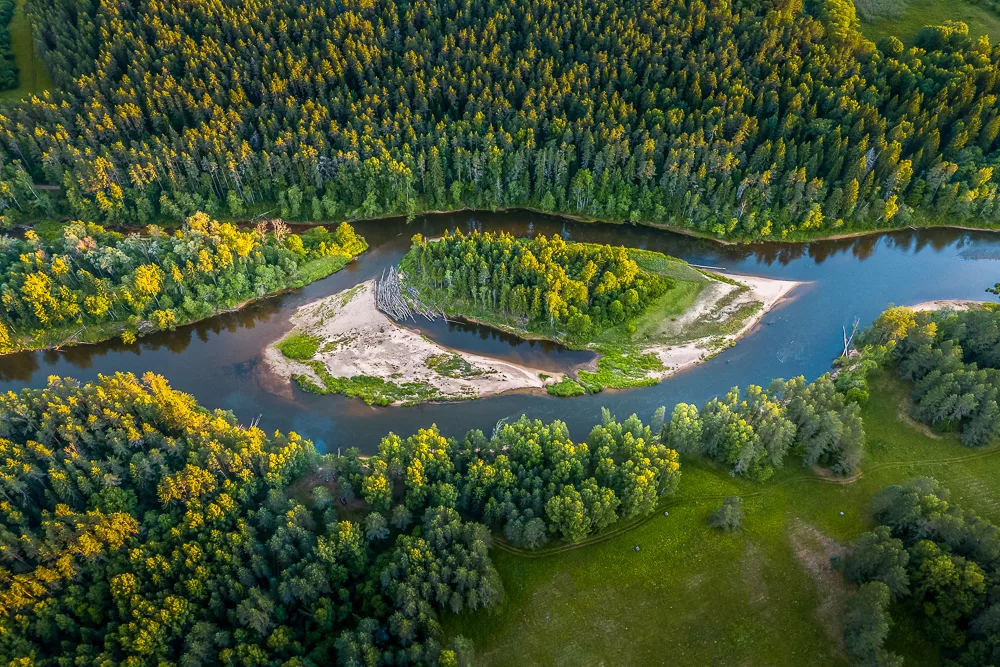 If you prefer the quiet of the forest then the Latvia section of the Baltic Forest Trail is an ideal alternative. If you don't fancy tramping the full mileage, then a popular option is to start the hike in Riga and head to either the Lithuanian or Estonian border to complete roughly half the distance.
The entire 2,100km Baltic Forest Trail works its way through the most heavily forested areas and national parks of Lithuania, Latvia and Estonia. The route is an extension to the 2,560km E11 European long-distance footpath running from The Hague in the Netherlands to the Polish-Lithuanian border.
3. Camino Latvia
Distance: 320km
Duration: 17-20 days
More info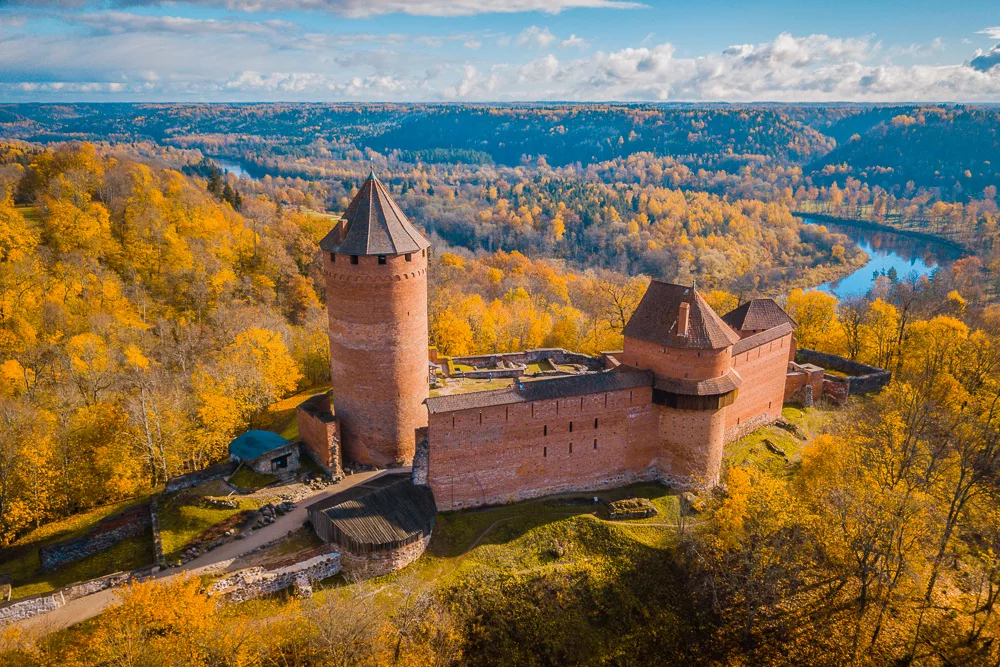 The UNESCO-listed Camino de Santiago comprises a network of ancient paths crisscrossing Europe. Eventually, they all lead to the shrine of the apostle Saint James the Great in the cathedral of Santiago de Compostela in northern Spain. Despite being one of the last corners of Europe to submit to Christendom, Latvia offers a section of the pilgrimage too.
An alternative to Spain's ever-popular journey is Latvia's lesser-travelled Camino de Santiago. The Latvian section begins in the historic town of Valka on the Estonian border and heads across the country to the Lithuanian border. En route, it passes through the storied towns and cities of Valmiera, Cēsis, Sigulda and, of course, Riga.
4. Ancient Valley of the Abava River
Distance: 100km
Duration: 4-6 days
More info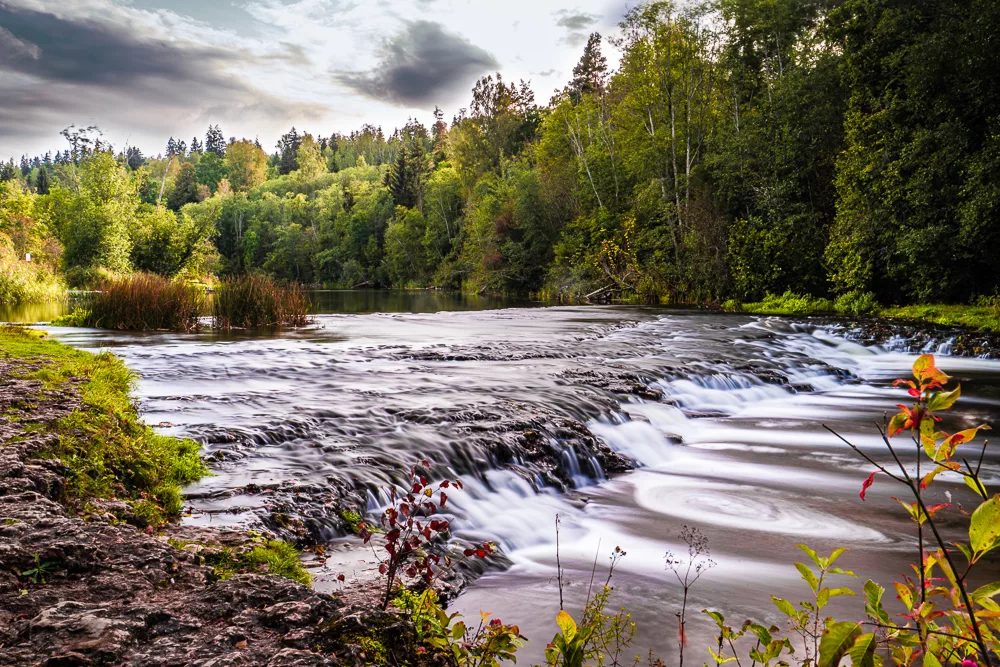 At the end of the last Ice Age, the glaciers receded in this part of Europe and left behind the crescent-shaped Abava Valley. Banking the river is a spattering of dense oak forests, picturesque villages and a mysterious network of caves.
Today, nature parks, vineyards, a number of gushing rapids and the charming medieval town of Kuldīga draw hikers and day visitors from across Latvia. A popular alternative to hiking is to canoe the length of the Abava.
5. 1836
Distance: 1,836km
Duration: 90-100 days
More info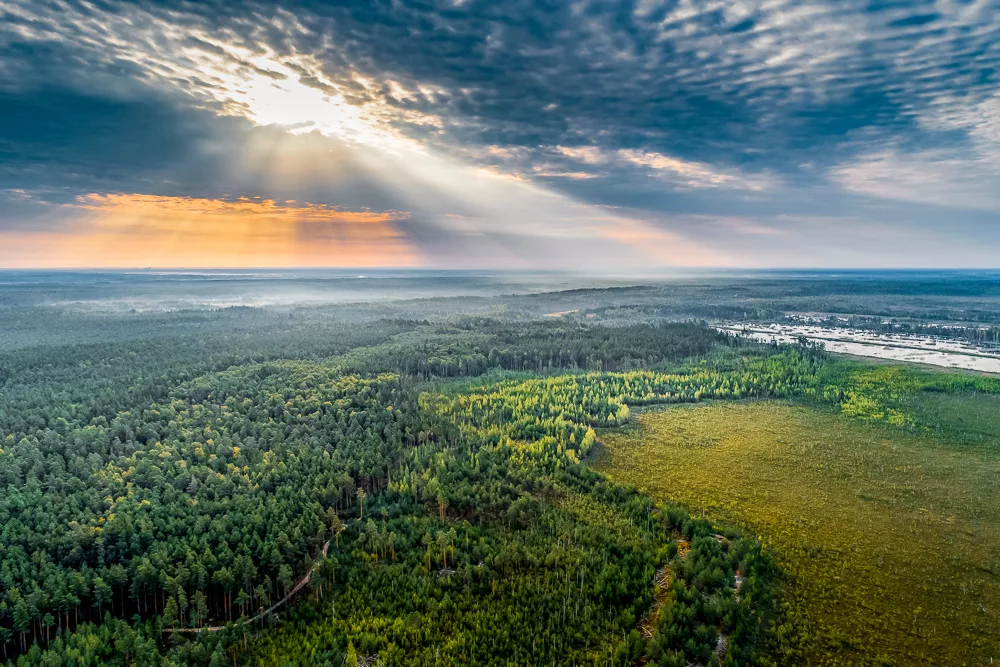 Launched in 2014 to celebrate a centenary of Latvian independence, the 1836 trail follows all 1,836km of Latvia's borders. En route, the trail literally takes hikers around Latvia and to every corner of the country. By default, the course also takes in the entire Latvian section of the Baltic Coastal Hiking Trail.
---
Enjoyed this post? pin it for later…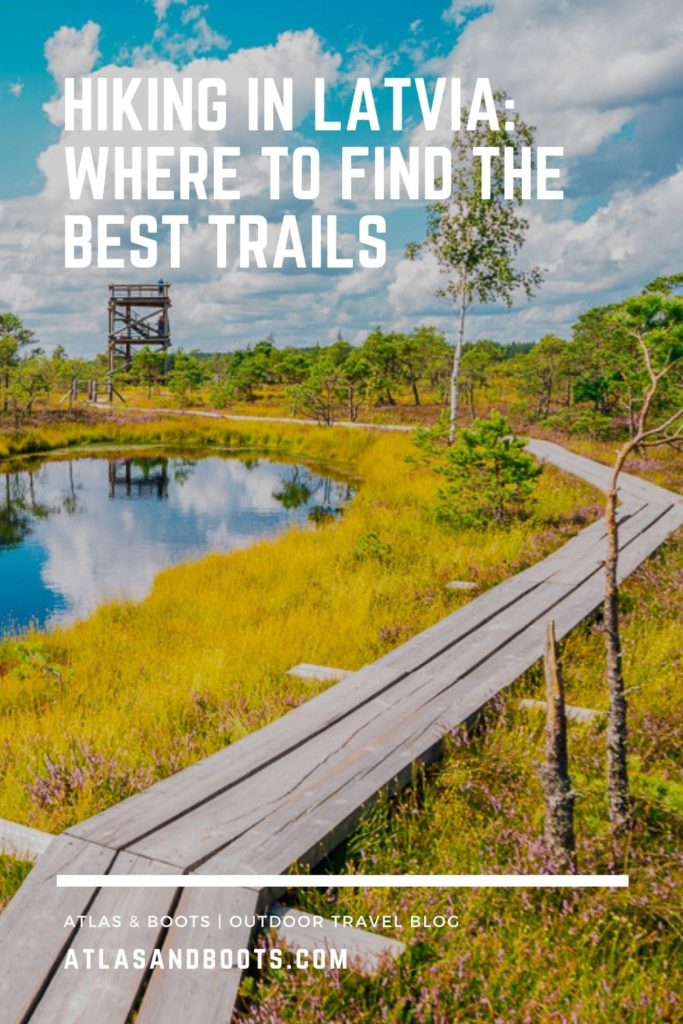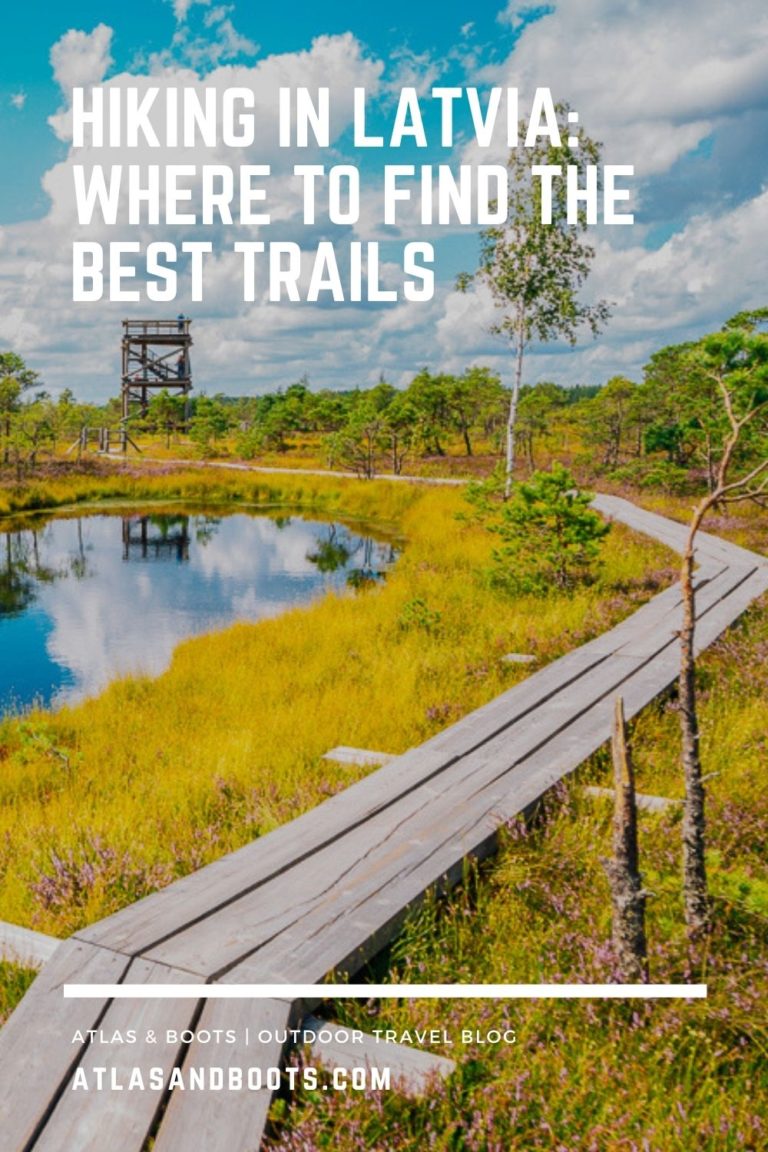 ---