We share the most interesting facts about Namibia collected on our self-drive safari through this arresting country
Namibia is a vast country filled with captivating landscapes, beguiling wildlife and a bewildering array of natural wonders. From desert plains and towering sand dunes to lush wetlands and deep winding canyons, Namibia is home to almost every iconic African landscape one can imagine.
From its turbulent colonial past, Namibia has emerged as a promising and progressive independent country with an increasingly bright future. Known as 'Africa for beginners' and with so much to offer visitors, it's no wonder Namibia appears on many a traveller's bucket list.
We spent 17 days exploring the country on a self-drive safari and learnt many interesting facts about Namibia along the way. Here, we share the best of them.
Interesting facts about Namibia
1. The Namib Desert – from which the country takes its name – is the world's oldest desert. It is thought to have existed for at least 55 million years.
(Source: WWF)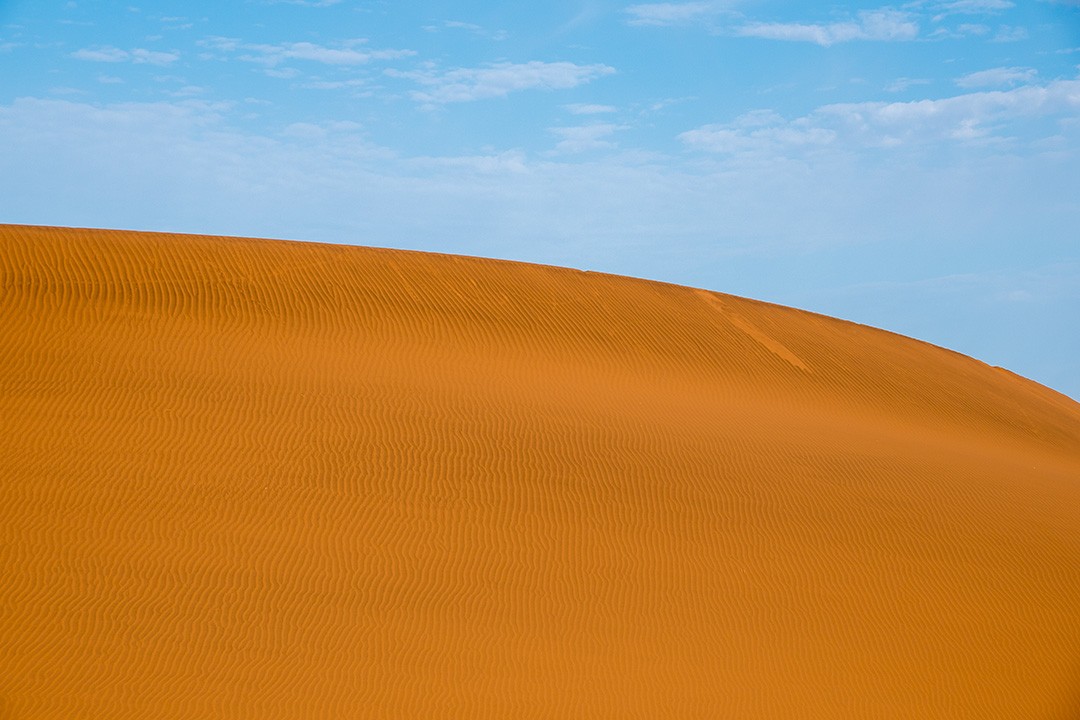 2. Namibia's modern international boundaries were established when Germany annexed the territory as South West Africa in 1890. South Africa took control of the territory in 1915 during the First World War. Namibia finally became fully independent in 1990 after 25 years of armed struggle.
(Source: BBC)
3. In 2014, Namibia became the first African country to use electronic voting in its presidential elections.
(Source: Reuters)
4. Namibia's first UNESCO World Heritage Site, Twyfelfontein, has the largest known concentration of rock engravings in Africa. Over 5,000 individual figures between 2,000 and 6,000 years old have been recorded there.
(Source: UNESCO)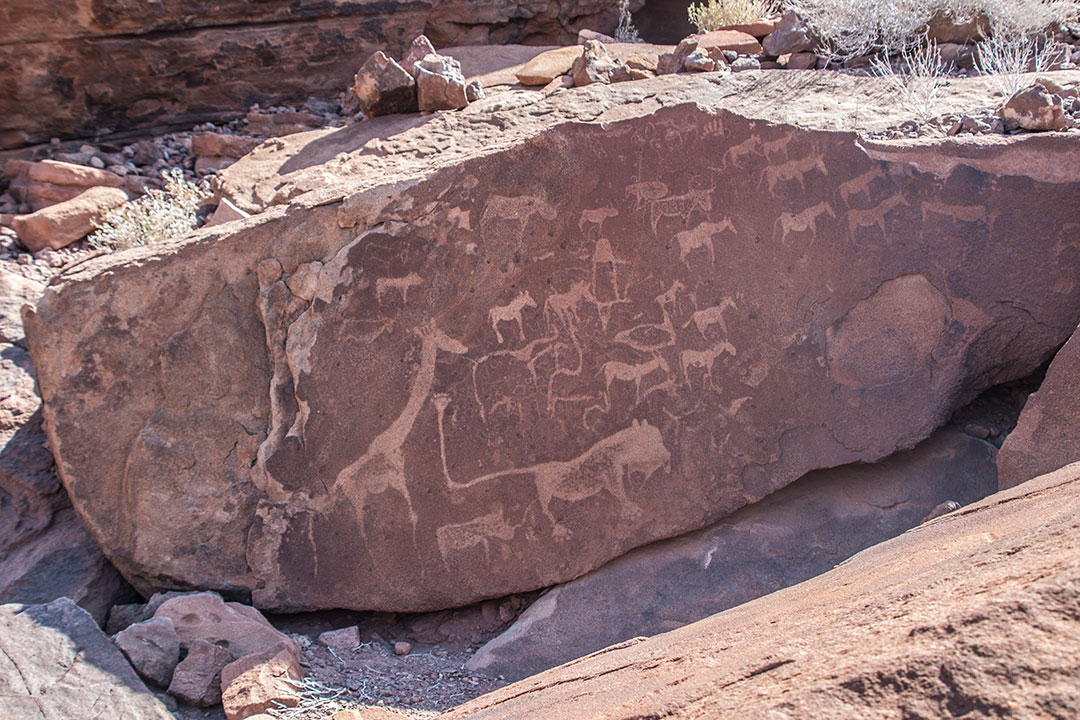 5. During its colonial occupation, Germany committed genocide in what is now Namibia, killing 65,000 Herero people between 1904-1907. In 2004, Germany finally offered a formal apology for the colonial-era killings.
(Source: The Guardian)
6. Namibia is the second least densely populated sovereign country in the world. It has a population of 2.6 million living in an area of 825,615km2, with just 3.2 people per km2. Only Mongolia (and Denmark-administered Greenland) are more sparsely populated.
(Source: World Bank)
7. Namibia has some of the highest sand dunes in the world. Due to their naturally shifting patterns, dune measurement is notoriously inaccurate. However, at 383m, Dune 7 near Walvis Bay is the highest in Namibia and one of the highest in the world. At 325m, the Big Daddy sand dune in Sossusvlei is smaller but far more famous and regularly climbed by tourists.
(Source: Telegraph)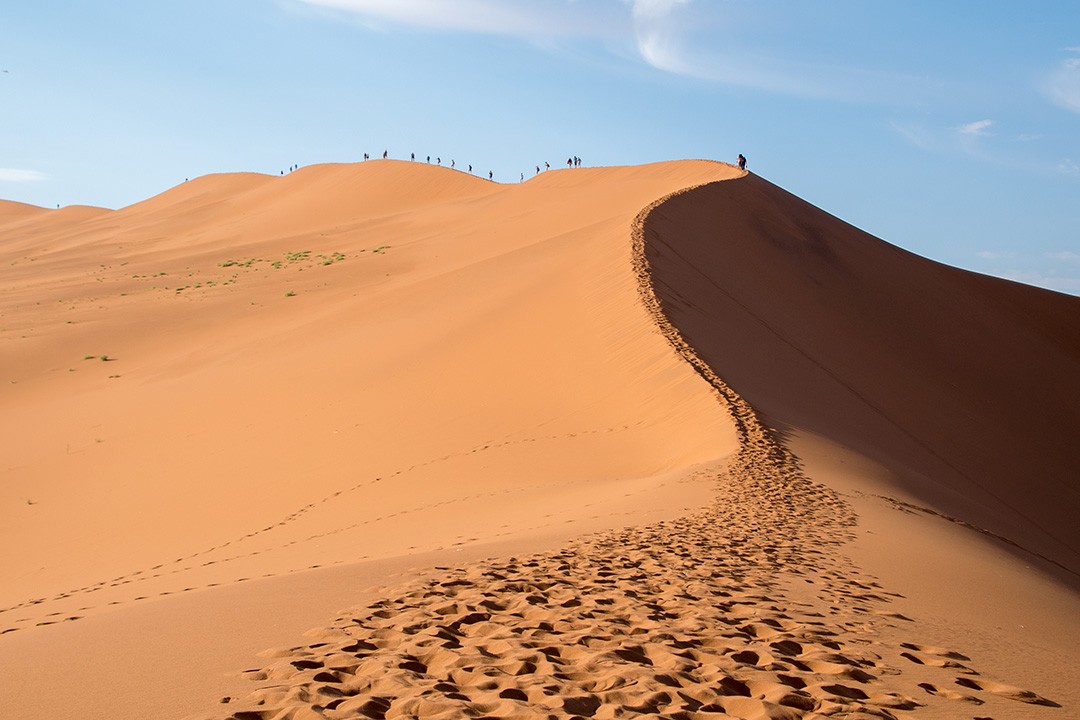 8. Earth's largest (non-subglacial) underground lake is hidden beneath the Kalahari Desert in Dragon's Breath Cave in Namibia. The lake is located at least 100m (330ft) below the surface.
(Source: National Science Foundation)
9. The 2015 film starring Charlize Theron and Tom Hardy, Mad Max: Fury Road, was shot in Dorob National Park in the Namib Desert. There were complaints at the time that filming caused environmental damage to the surrounding desert.
(Source: The Guardian)
10. Nearby to Sossusvlei is the eerie scene of Deadvlei, a white clay pan where scores of dead camel thorn trees litter the ground. The desiccated trees are thought to be 600-700 years old but have not decomposed because the climate is too dry.
(Source: The Guardian)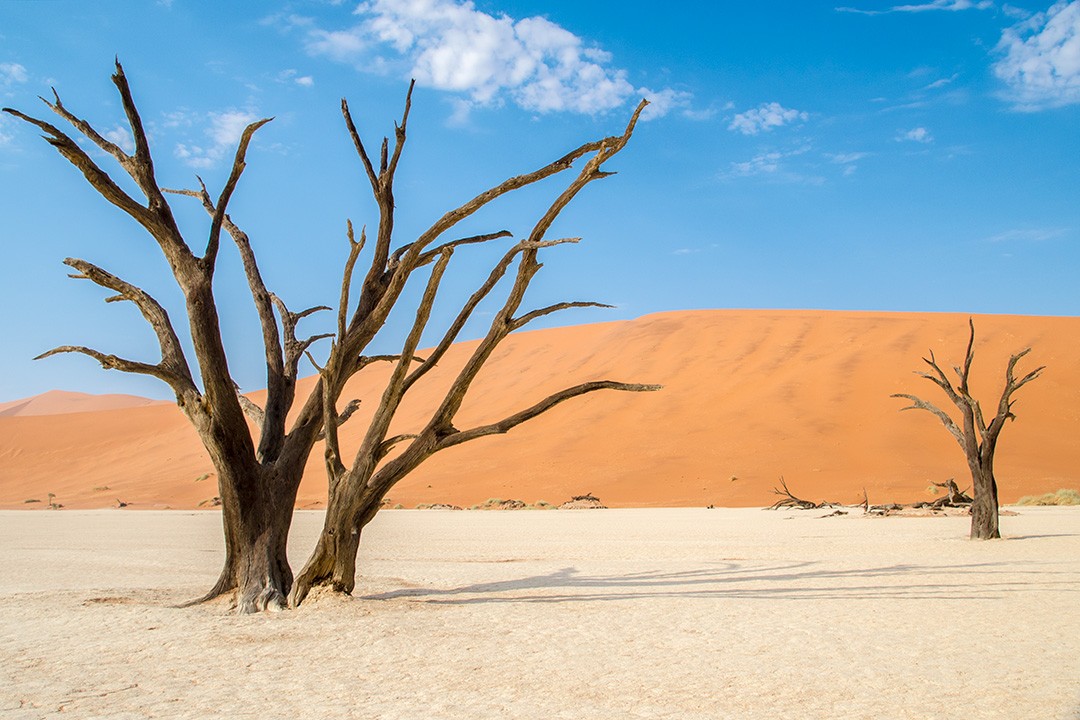 11. Discovered in 1920 near Grootfontein, the Hoba meteorite is the world's largest. Weighing 54,000kg, it's thought to have fallen to Earth around 80,000 years ago.
(Source: Lonely Planet)
12. Nearly 20% of the country is protected by national parks such as Etosha. When communal and freehold conservancies are included, 46.8% of Namibia is presently under some form of formal conservation management.
(Source: NACSO)
13. Namibia has Africa's largest free-roaming population of black rhinos as well as the largest cheetah population in the world.
(Source: WWF)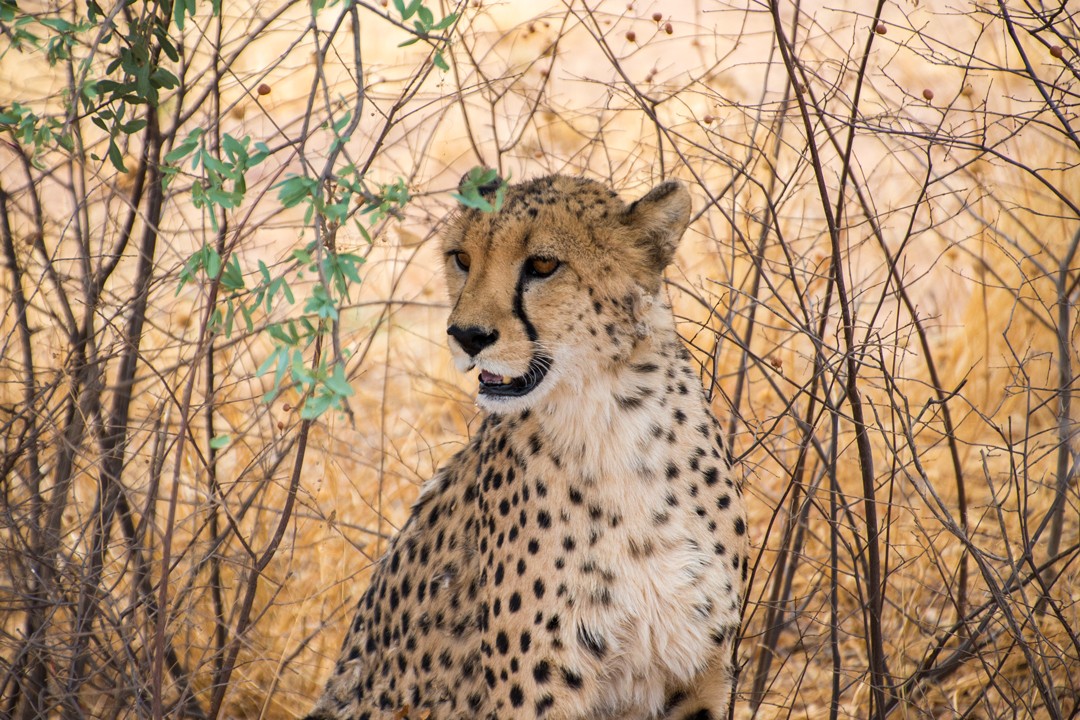 14. Namibia was the first country in Africa and one of only a few in the world that incorporates environmental protection into its constitution.
(Source: Lonely Planet)
15. Namibia is one of only two countries (Mali being the other) that has desert-adapted elephants. Although not a different subspecies of savannah elephants, they have adapted to the desert environment.
(Source: WWF)
16. The ghost town of Kolmanskop in Namibia was once one of the wealthiest places in the world. The former diamond-mining town had the first X-ray unit in the southern hemisphere. However, after the diamonds dried up, the town was abandoned to the desert.
(Source: BBC Future)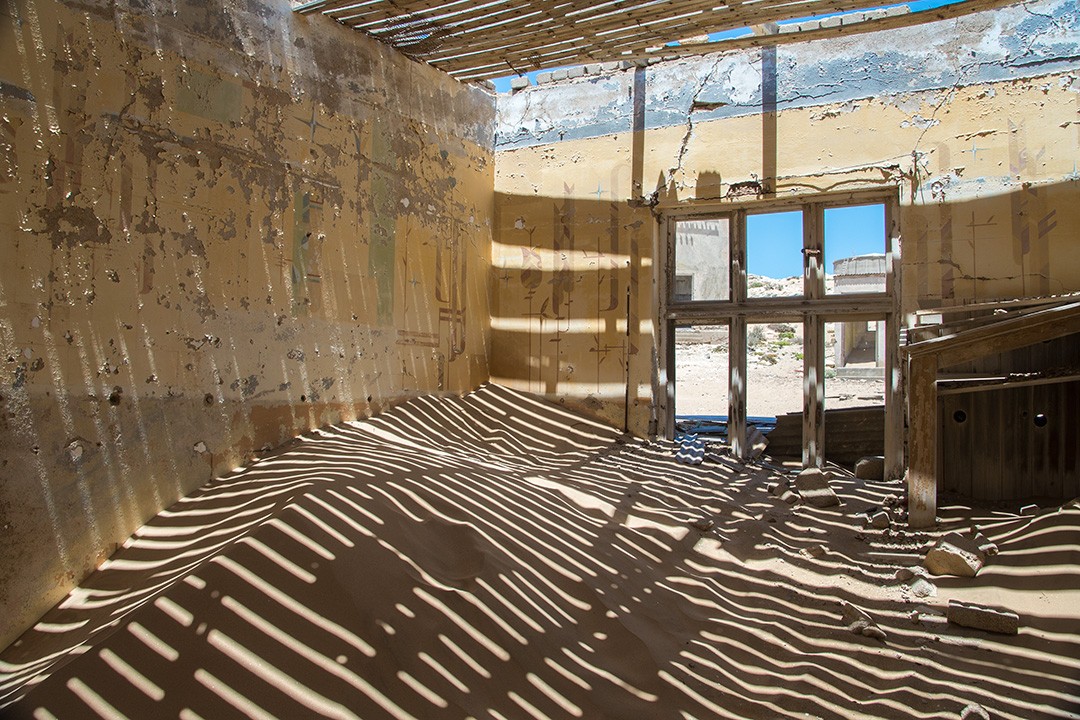 17. The northern part of the Atlantic coast of Namibia is called the Skeleton Coast. Initially named because of the whale and seal skeletons from the former whaling industry that littered its shores, the coast is now home to several shipwrecks that fell foul of the region's infamous ocean fog. Portuguese sailors called the area the 'gates of hell' and Namibia's Bushmen refer to it as 'the land God made in anger'.
(Source: CNN)
18. In fact, the ocean fog that plagues Namibia's coast is unique. Namibia's second UNESCO World Heritage Site, the Namib Sand Sea, is the world's only coastal desert that contains extensive dune fields influenced by fog.
(Source: UNESCO)
19. Africa's largest canyon, Fish River Canyon, is in Namibia. At 160km long, up to 27km wide and 550m (1804ft) deep, it is Africa's longest canyon and, after the Grand Canyon in the US, the second largest in the world.
(Source: BBC Travel)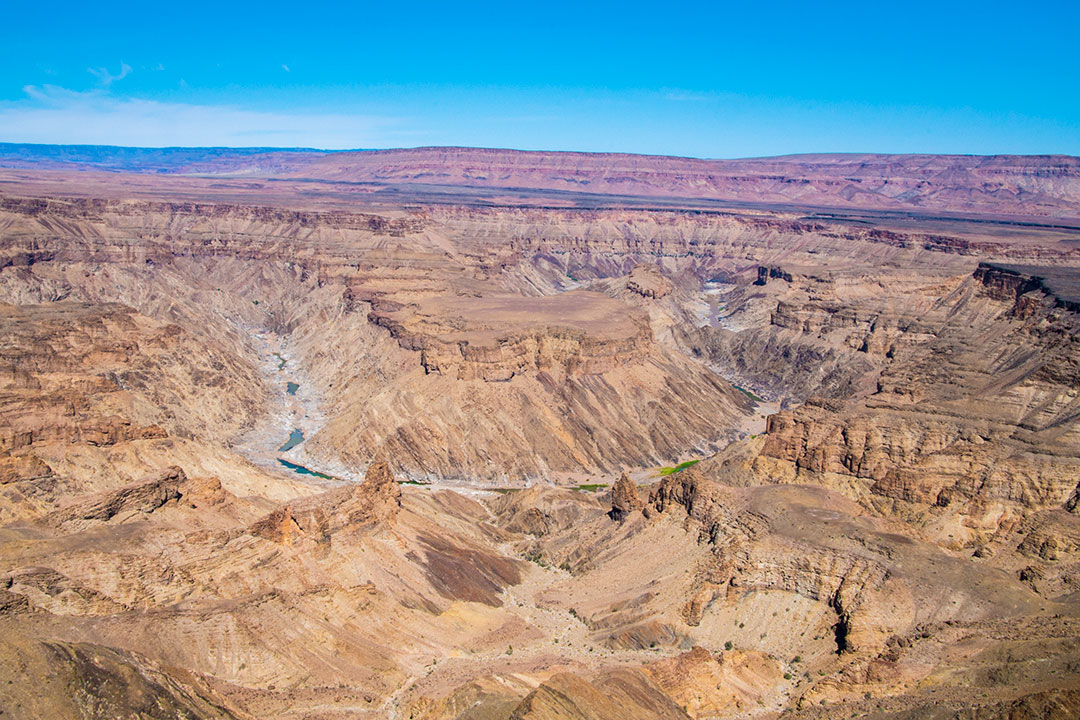 20. Namibia's current prime minister, Saara Kuugongelwa, is its first female leader and currently the only female leader in Africa.
(Source: The Telegraph)
21. In Namibia, it's possible to observe the famous big five game animals of lion, leopard, rhino, elephant and buffalo.
(Source: Explore)
22. The Cape Cross Seal Reserve in Namibia is the world's largest breeding colony of Cape fur seals. During the breeding season in November and December, up to 210,000 seals can be found there.
(Source: Ministry of Environment and Tourism Namibia)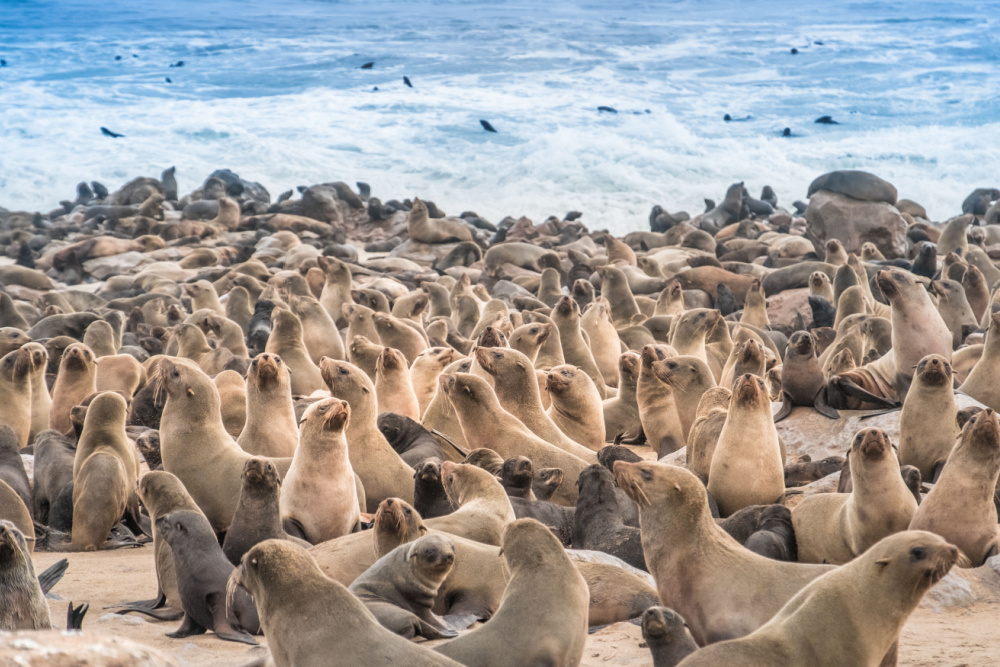 23. Finally, one of the more comical interesting facts about Namibia is that former US President Donald Trump can't pronounce its name. In 2017, he twice referred to Namibia as 'Nambia', incurring plenty of ridicule online.
(Source: BBC)
---
For more interesting facts about Namibia, Lonely Planet Botswana & Namibia includes a comprehensive guide to the region.