Completing some basic training for Kilimanjaro will make your climb easier, safer and ultimately more enjoyable
I climbed Kilimanjaro, Africa's highest peak, back in 2010. At 5,895m (19,340ft), it was my first high-altitude trek and even though I had some hillwalking behind me, I had no experience of trekking at altitude, wasn't fit enough and didn't have the right gear. In hindsight, I was fortunate to make the summit considering I was so underprepared.
Fast forward 12 years and I've climbed four of the seven summits including Elbrus and Aconcagua, and completed several high-altitude treks including Everest base camp and K2 base camp. I have backpacks full of outdoor gear and am fitter now at 38 years old than I ever was in my twenties.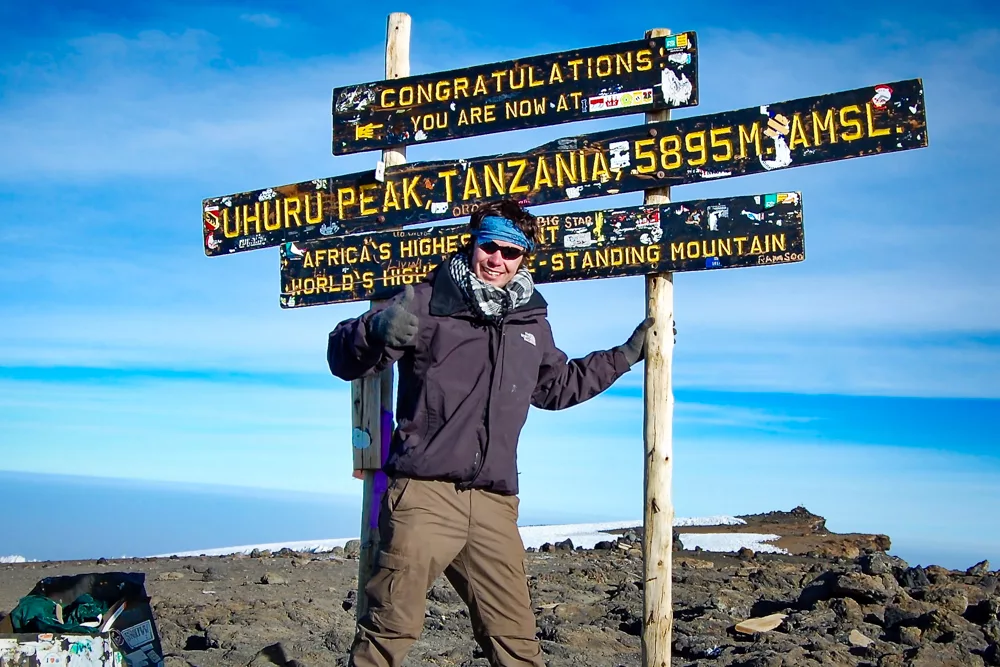 I have certainly learnt a lot since topping out on the "roof of Africa" and in hindsight wish I'd done more research and better training for Kilimanjaro. If I could meet my 2010 self, I would tell him to read this post.
Training for Kilimanjaro
Given that a decade has passed since my own summit, I asked leading Kilimanjaro guides Altezza Travel for their advice on how to get the most from your Kilimanjaro climb. Based in the foothills of the world's highest freestanding mountain, they have a wealth of experience when it comes to climbing the celebrated peak. Together, we have assembled the following guide on training for Kilimanjaro.
1. Take a longer route
Success rates for climbing Kilimanjaro are notoriously difficult to pin down as up-to-date statistics are not currently available. Those collected by the Kilimanjaro National Park Authority in the early 2000s are as follows:
All climbers, all routes: 45% success
All climbers, all 5-day routes: 27%
All climbers, all 6-day routes: 44%
All climbers, all 7-days routes: 64%
All climbers, all 8-day routes: 85%
Although the statistics are outdated, one thing stands out: the longer you take, the better chance you have of success.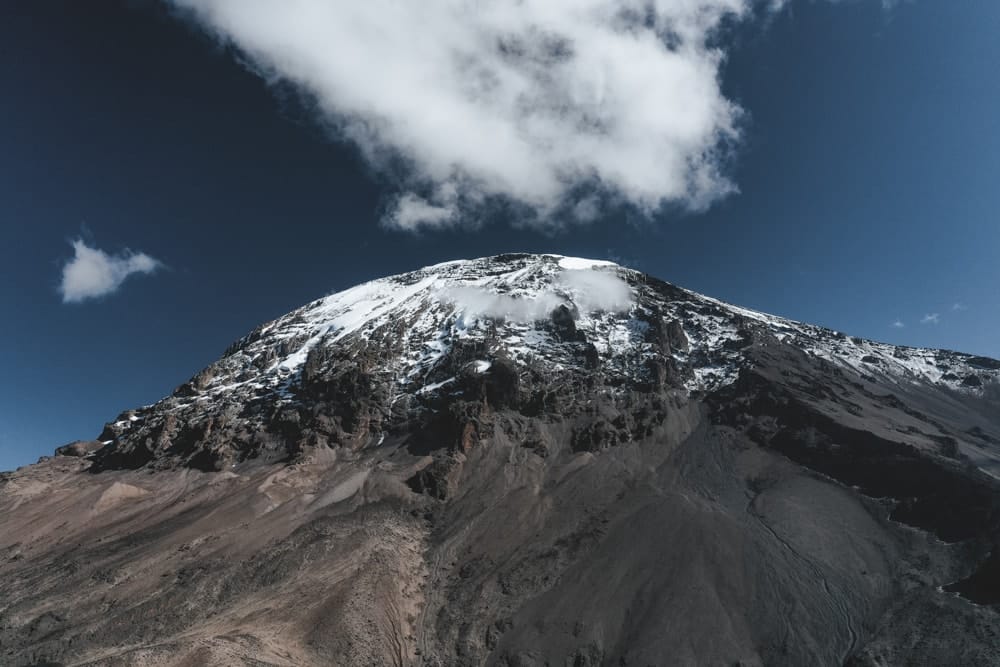 If possible, opt for a longer route. Altezza Travel have several programs available starting with the most popular and least expensive 5-day Marangu or "Coca-Cola" route all the way up to a 10-day itinerary.
Even with the 5-day program, however, Altezza strongly recommend extending your trek to six days for better acclimatisation and ultimately a higher chance of reaching the summit.
2. get Mountain fit
It doesn't matter which route you take up Kili, training your body for a multi-day trek will significantly improve your chances of summiting and make the whole experience more enjoyable.
While gym sessions are never going to hurt, there's no substitute for mountain time. Ascending and descending steep slopes in a range of weather conditions while carrying a backpack is the best training anyone can do for a high-altitude trek. If you do nothing else, get mountain fit.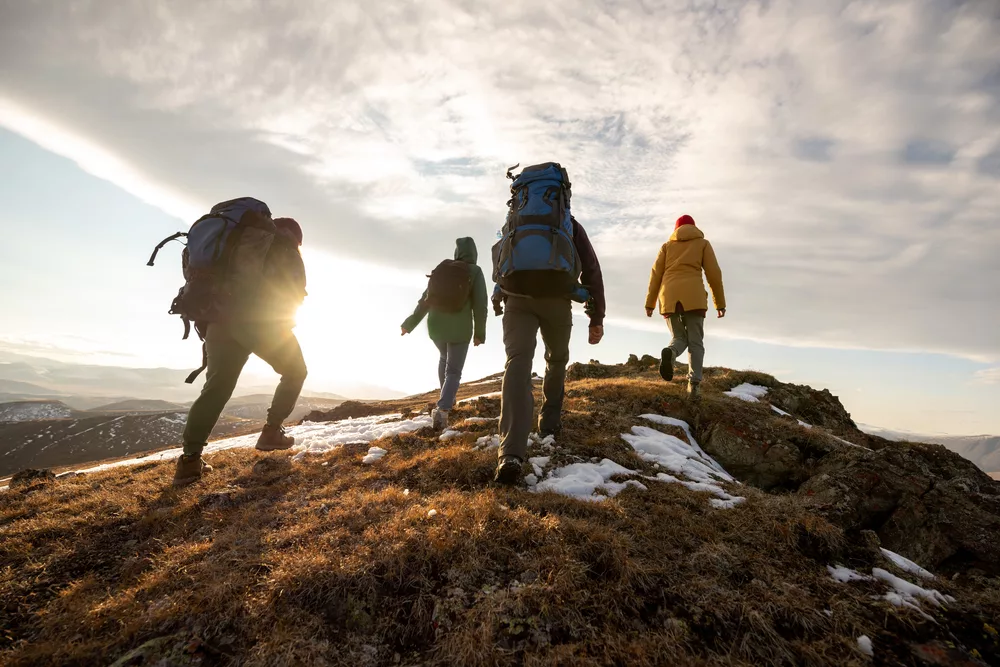 Start with some day hikes carrying a small rucksack. Gradually increase your distances and the weight of your pack while covering a range of terrain. You should work towards covering around 25km (16mi) in a day and carrying around 10kg (22lb).
You should try to complete a couple of multi-day treks before you leave. This will help your body get used to spending consecutive days hiking and give you the chance to try out your kit and break in your hiking boots.
If you don't already have a fitness regime in place, then you should begin your training for Kilimanjaro at least eight weeks before your climb but ideally up to four months (17 weeks). The more time you give yourself the better.
3. Go the extra mile
Everybody who climbs Kili will suffer some form of altitude sickness. On the summit, there is around 50% less oxygen in the atmosphere than at sea level. As such, any cardio preparation you can do beforehand, like running, swimming or cycling, will help you prepare for trekking at an altitude where the air is thinner and breathing is harder.
| | | | |
| --- | --- | --- | --- |
| Alt (meters) | Alt (feet) | Effective oxygen % | Similar location |
| 0 | 0 | 20.9% | Sea level |
| 4,572 | 15,000 | 11.80% | Mount Rainier |
| 4,877 | 16,000 | 11.40% | Mont Blanc |
| 5,182 | 17,000 | 11% | Everest base camp |
| 5,486 | 18,000 | 10.50% | Elbrus |
| 5,791 | 19,000 | 10.10% | Kilimanjaro |
You don't need to go full military but your heart and lungs will cope better on summit day when you've got that little extra in the tank. Here's a simple program that will get you going.
Cardio – jog/swim/cycle three times a week for at least eight weeks prior to your climb.
Don't worry about your pace. Concentrate on rhythm, breathing and consistency instead.
Steadily and progressively build your distance from three, five to 10km (or 20, 30 and 50 minutes) and so on.
While cardio conditioning will also strengthen your legs, it will help if you integrate some additional strength training into your regime. Strengthening your back, shoulders and core muscles will help you on a multi-day high-altitude trek.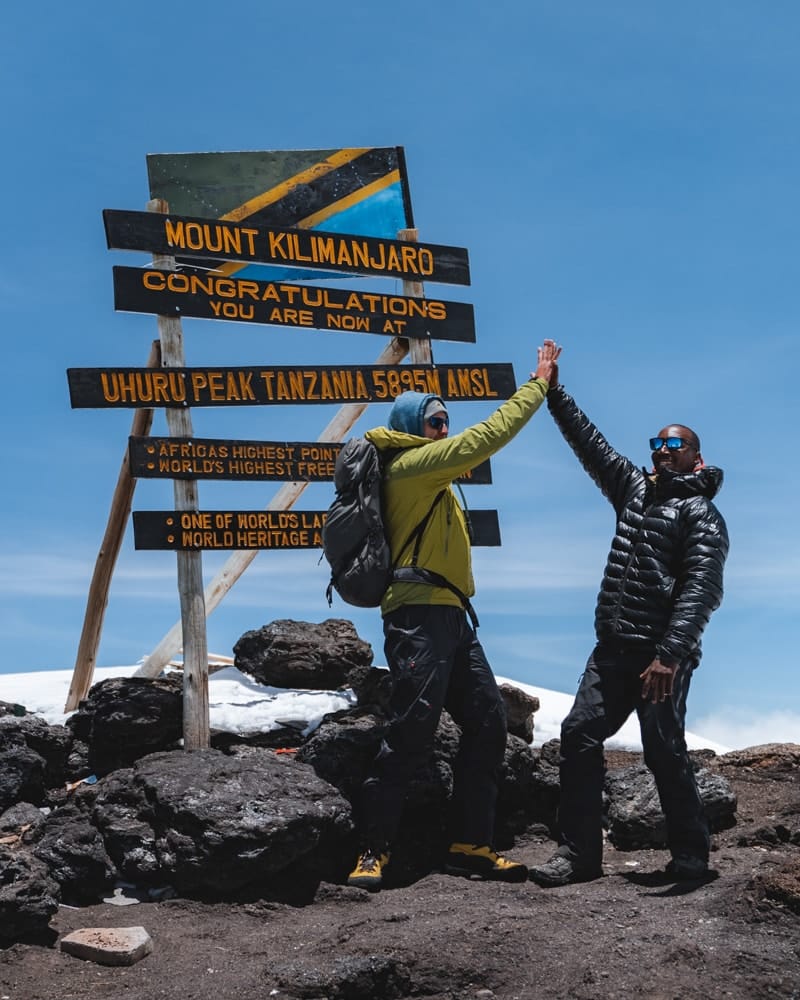 Finally, learn some basic stretches and yoga poses. Whether stiff from an uncomfortable night under canvas or sore from a long day on the trail, loosening up with some stretches and poses will give you better flexibility when trekking, reduce soreness at the end of a day and generally help to prevent injuries.
4. Kit yourself out
If this is your first trek, you may need to spend some money on new gear and some time testing it. It's possible to rent equipment in the area but my advice is to invest in gear you can use time and again. The aforementioned practice hikes will give you the opportunity to test and refine your clothing and equipment as well as thoroughly break in your boots.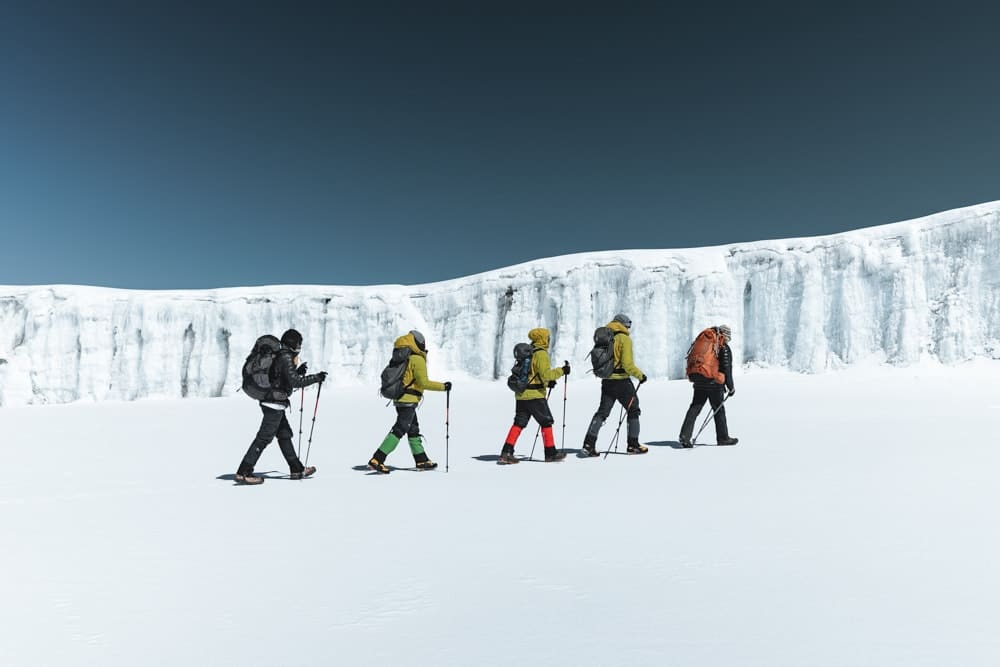 The most important items are warm clothes that can be easily layered for maximum insulation, waterproof outerwear and, of course, hiking boots. There are other bits of kit that you may not have thought of but will make your life easier on the climb. Altezza have put together a detailed packing list for climbing Kilimanjaro with a handy checklist to download as well as kit suggestions.
5. Be ready for altitude sickness
Altitude sickness is the climber's enemy. Symptoms usually occur shortly after ascending above 2,400m (7,874ft) and include headaches, loss of appetite, shortness of breath, difficulty sleeping, nausea, vomiting and an increased heart rate.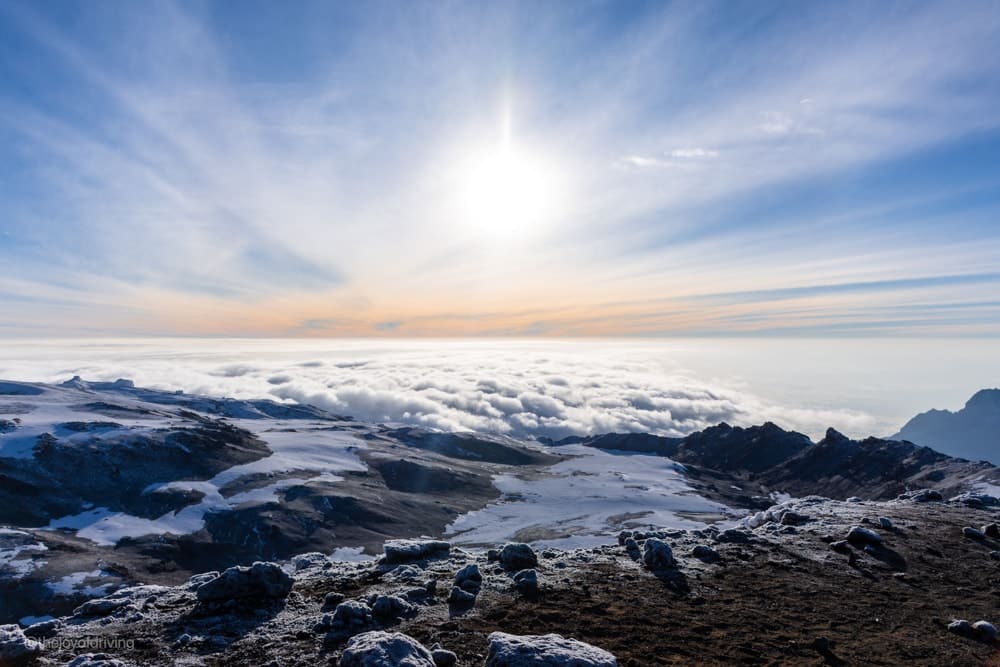 If you're fortunate enough to live near elevated areas, then try to take some trips to higher ground before your trip. Exposing your lungs to the thin air found at higher altitudes will help you when it comes to acclimatising on Kili.
Regardless, it's important that you know how to recognise symptoms so that you can react to them. Altezza has a detailed guide covering acclimatisation on Kilimanjaro, altitude sickness and how to alleviate its effects.
6. Plan your hydration
You should be drinking around four litres of water a day on Kilimanjaro. Hydrate in the mornings by drinking at least one litre of water and plenty of tea, and rehydrate in the evenings the same way. Carrying two litres in your daypack is enough, ideally split between two lightweight sports bottles such as a Nalgene.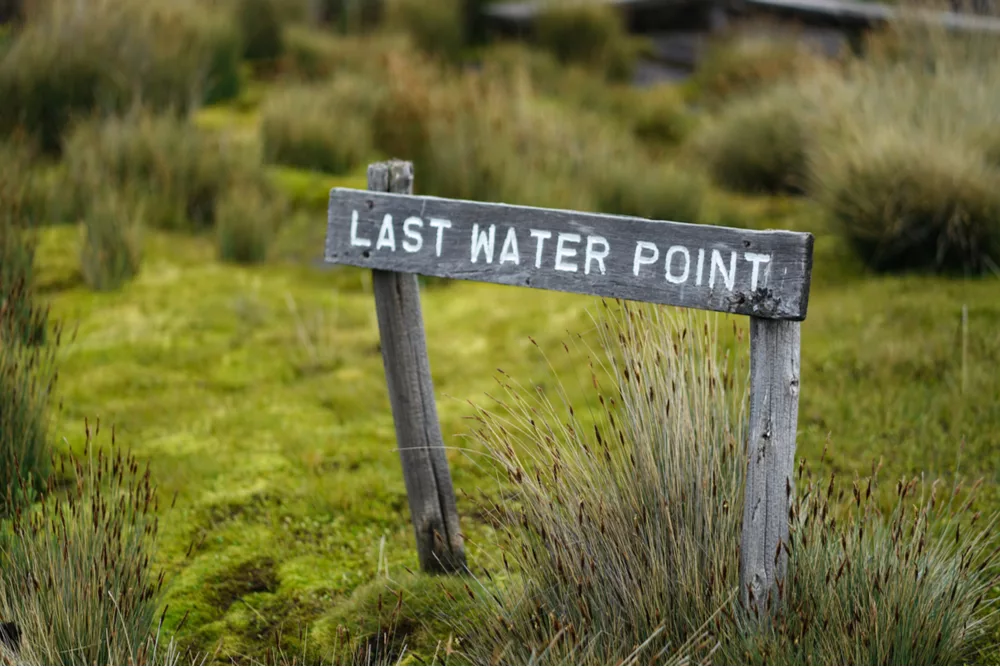 The water you carry on summit day will definitely freeze, so while hydration bladders like a CamelBak are comfortable and easy to use at lower altitudes, they are not good for summit day. A bottle or canteen will be easier to drink from even if the water is frozen.
7. Poli poli (slowly, slowly)
Be prepared to walk slower than what you're used to. Kilimanjaro is a non-technical mountain, meaning mountaineering skills and equipment are not required. This can encourage would-be summiteers to go storming off along the trails, trying to nail the summit as quickly as possible.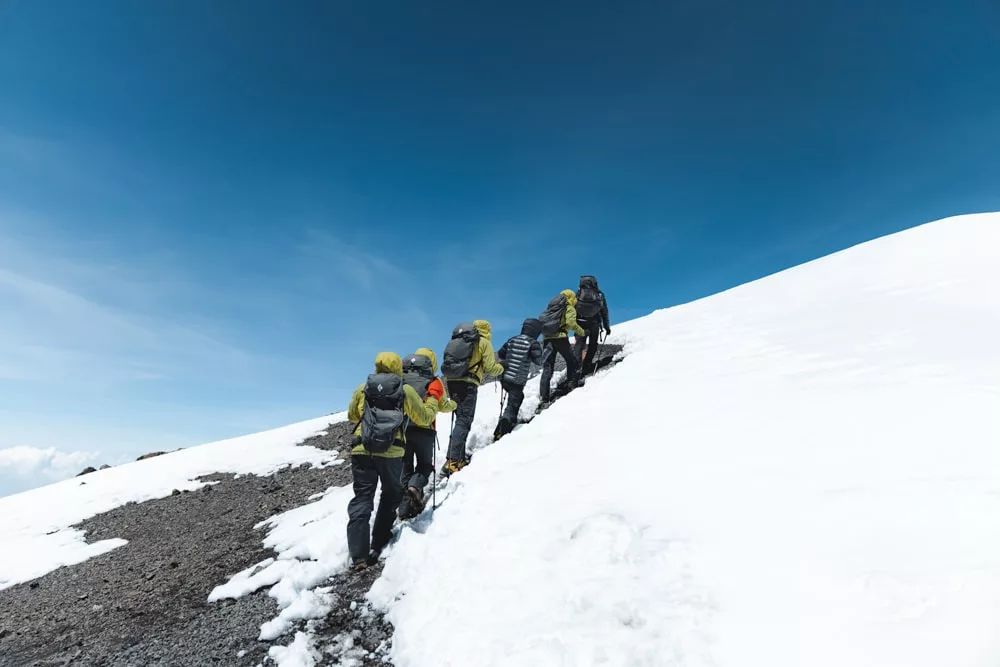 Don't be one of them. They are more likely to suffer from altitude sickness and less likely to summit. Kili is like any other mountain and therefore unforgiving. Treat it with respect.
Take your time. Take slow, short steps with plenty of breaks. You don't need or want to gain height too quickly and you certainly don't want to wear yourself out before you reach the summit.
---
Enjoyed this post? pin it for later…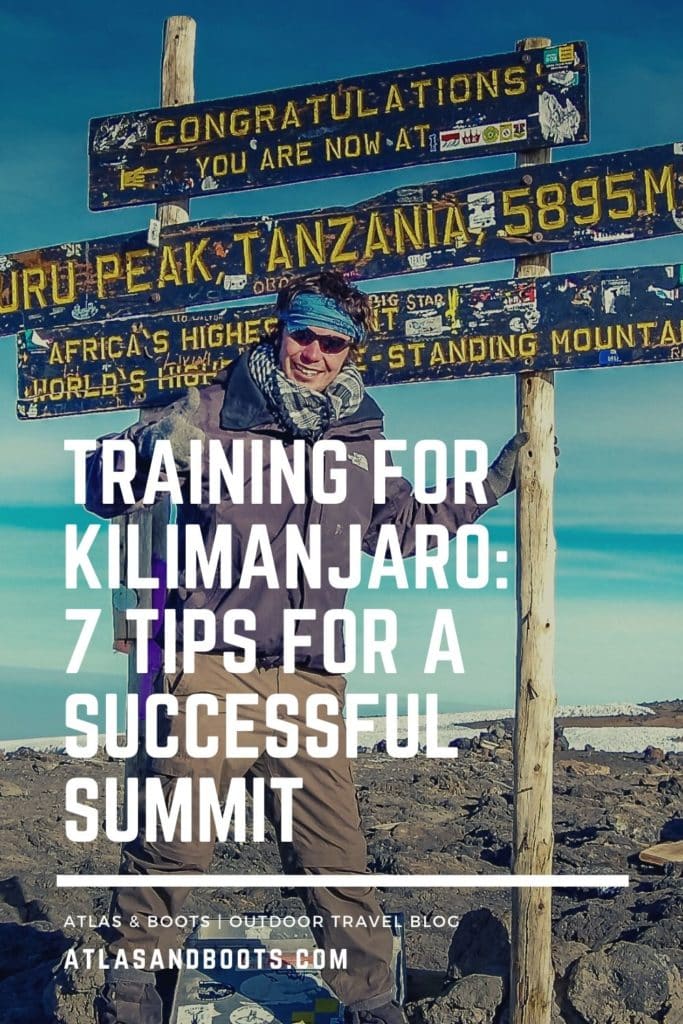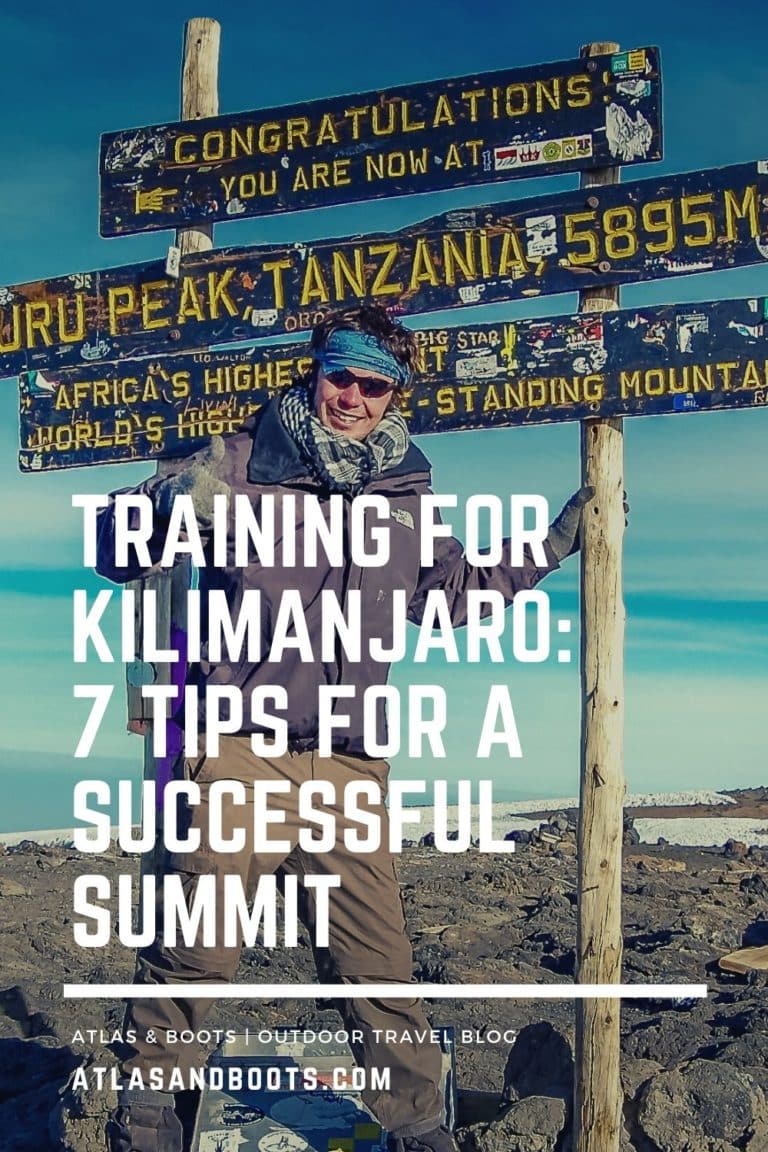 ---