A curated selection of eco-friendly wildlife tours that place animal protection at the top of their agenda
Having just returned from an incredible diving trip in the Great Barrier Reef, we've seen first-hand how important it is to choose eco-friendly wildlife tours to minimise the environmental impact of our travels.
We've always maintained that tourists should be able to visit vulnerable places as long as they do so in a sustainable way. Of course, no tourism is impact-free. Only last month, a cruise ship guard tragically shot dead a polar bear in Norway.
When choosing eco-friendly wildlife tours, it is essential to make choices based on what is best for the animals. Tours should always keep their distance from wildlife and keep interaction to a minimum. It's extremely important that ethical guidelines are upheld.
The only way to really ensure this happens is to use accredited operators who are genuinely motivated by concern for the environment and animal protection. Sometimes, this may mean paying more.
We've selected a handful of eco-friendly wildlife tours from around the world that offer the opportunity to see a range of wildlife in diverse environments.
Small Ship Cruise in Spitsbergen, Norway
Duration: 4 days
Price: $1,800
More info: Magnetic North Travel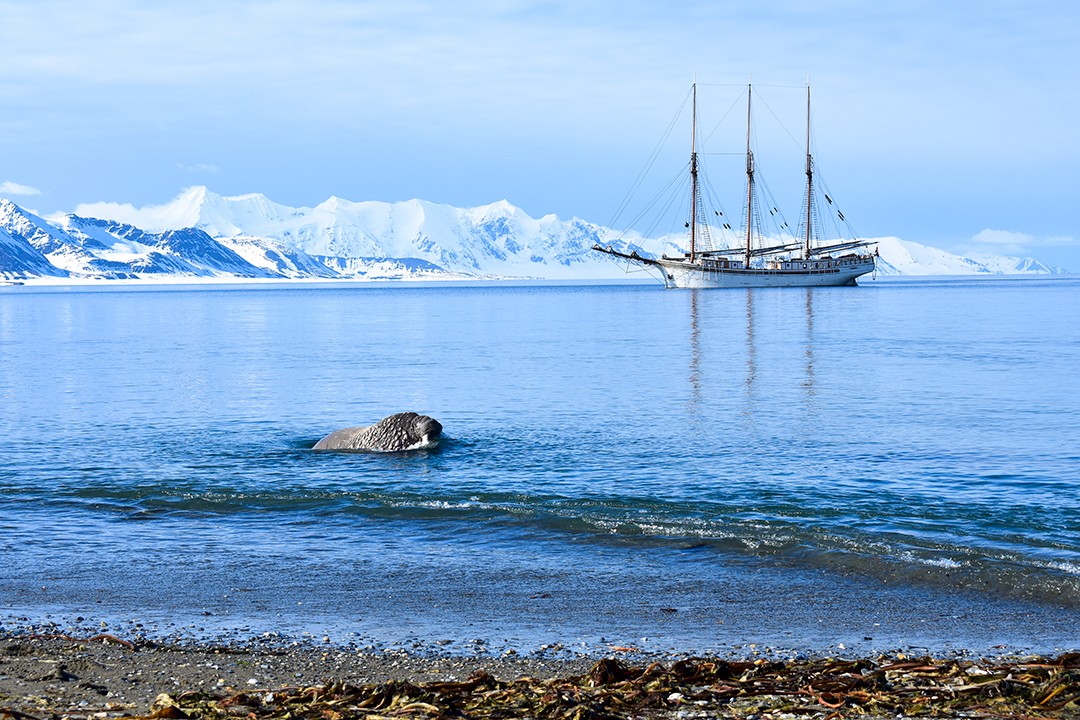 Magnetic North's philosophy is based on the Norwegian idea of 'Friluftsliv', which translates as 'free air living'. Their trips – based on a deep synthesis between nature and people – reflect just that. In celebration of World Oceans Day this year, Magnetic North selected their favourite eco-friendly marine wildlife tours, which included this small ship cruise to Spitsbergen.
Aboard the S/V Linden, a three-masted wooden schooner, clients explore Spitsbergen's vast fjords, glacier-clad coastline, remote mountains and unique wildlife including polar bears (always from a distance), walruses and the Arctic fox. Spitsbergen is the largest island of the Svalbard archipelago, located deep within the Arctic Circle.-
Great Bear Rainforest, Canada
Duration: 5 days
Price: $3,860 USD
More info: Magnetic North Travel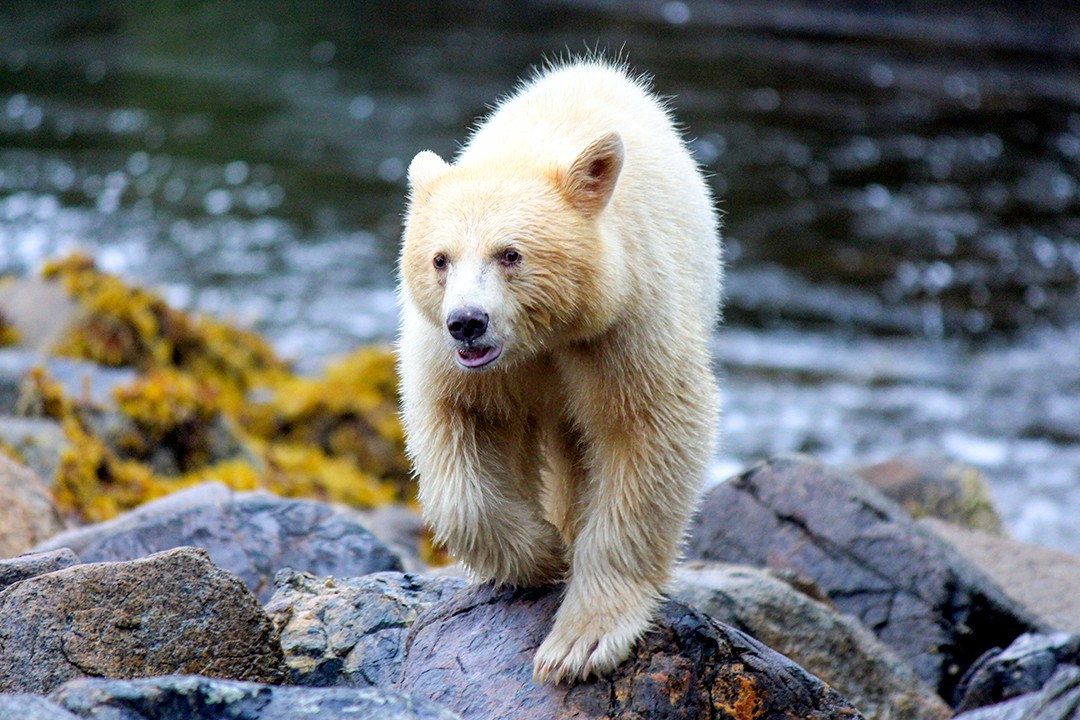 The Kermode bear (also known as the spirit bear) is neither albino nor polar bear, but a white variant of the North American black bear. It is found almost exclusively in the Great Bear Rainforest in British Columbia in Canada.
Spirit Bear Lodge is a community based ecotourism venture owned and operated by the Kitasoo/Xai'xais First Nations people that have occupied the area for generations. Positioned in an archipelago on Canada's west coast, the destination is ideal for wildlife spotting. Visitors can expect to see grizzly bears, humpback whales, wolves, cougars and, of course, the elusive spirit bear.
India Tiger Quest
Duration: 7 days
Price: $6,795 USD
More info: Natural Habitat Adventures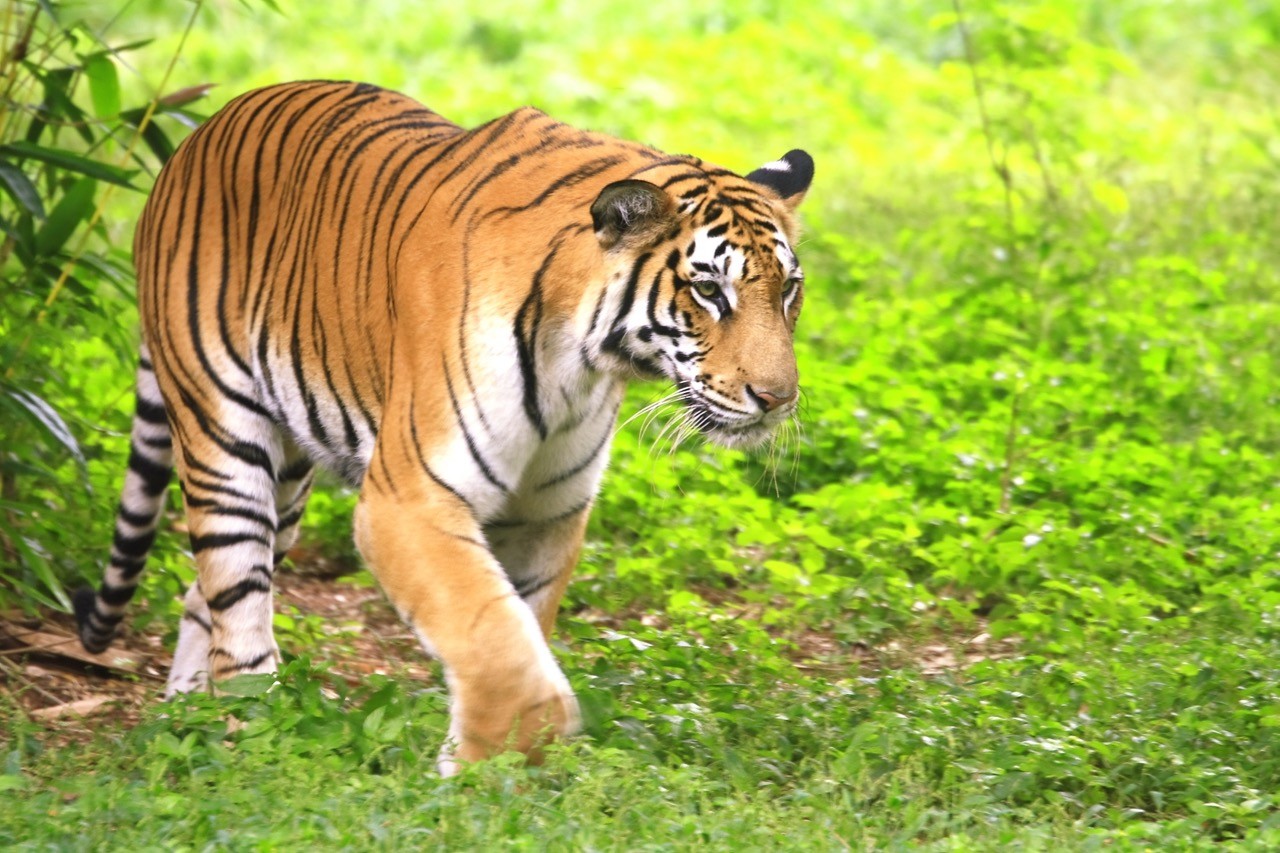 Natural Habitat Adventures – or NatHab – was the world's first entirely carbon-neutral travel company and is the exclusive travel partner of the World Wildlife Fund. As such, clients know their money is helping to secure and transform the future of at-risk natural places.
The world's best place to view tigers is India's premier tiger safari destination in Ranthambore National Park, within the dense jungles of southeast Rajasthan. NatHab's itinerary is strategically timed for India's early summer when visitors are fewer and tigers are less elusive. In the warmer months, the tigers are drawn into the open in search of water
As well as the magnificent Bengal tigers, it is also possible to spot wildlife such as the sloth bear, leopards, sambar, chital, langur monkeys, pythons and more.
Galápagos Hiking & Kayaking Adventure
Duration: 10 days
Price: $6,495 USD
More info: Natural Habitat Adventures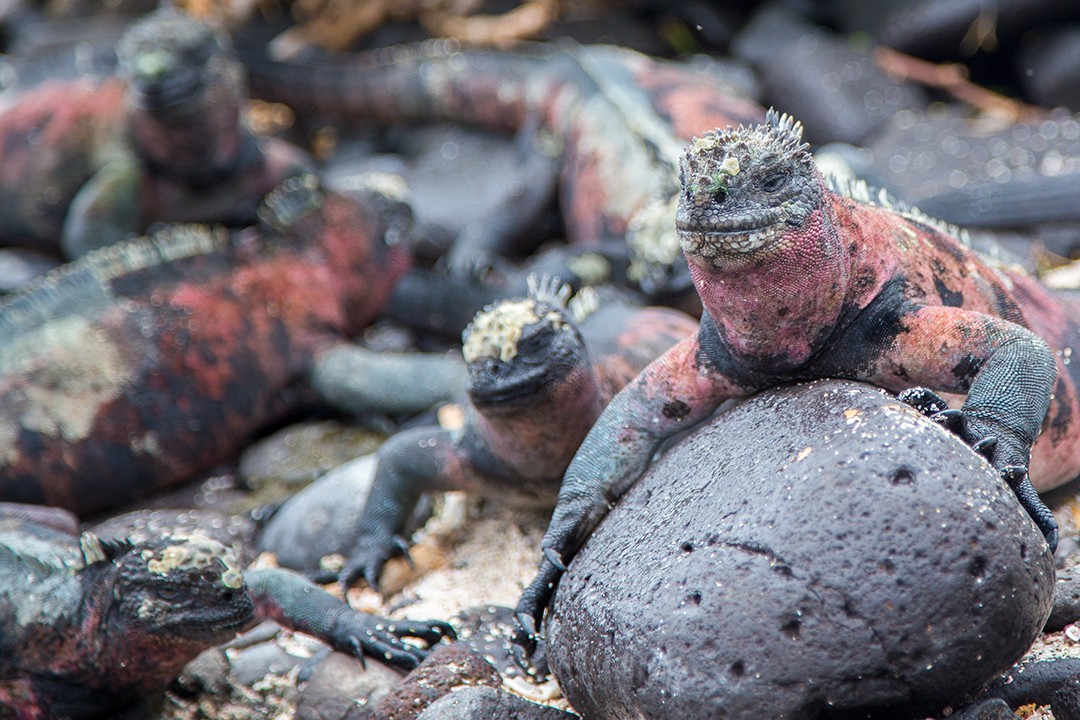 We visited the Galápagos Islands in Ecuador back in 2014 when we were travelling on a budget. We would love to return one day and explore the islands from ground and sea level with NatHab who hold a special paddling permit for the Galápagos National Park.
The base for the trip is a chartered sailing catamaran that moves between anchorages overnight meaning clients have the full day to explore the different islands. Each day brings a new island with Baltra, Isla Lobos, San Cristobal, Española, Floreana, Santa Cruz and Bartolome all on the itinerary.
With the Galápagos Islands home to a plethora of endemic species such as giant tortoises, marine iguanas, Gálapagos penguins, fur seals, frigatebirds and blue-footed boobies, there is plenty to keep wildlife enthusiasts occupied.
Wilds of Borneo, Malaysia
Duration: 12 days
Price: $9,595 USD
More info: Natural Habitat Adventures
NatHab's describe their trip to the third-largest island in the world (and the largest in Asia) as a "quest in search of rare and threatened wildlife in the world's oldest rainforest". Further examination of their itinerary proves that's pretty accurate.
Deep in the island of Borneo lies the planet's tallest and most ancient rainforest. Here, sheltered beneath the dense canopy of the forest, life flourishes in the form of endangered orangutans, leaf monkeys, wild gibbons, flying lemurs, leopards and more than 300 lively bird species.
Antarctica, South Georgia & the Falklands
Duration: 24 days
Price: $23,990 USD
More info: Lindblad Expeditions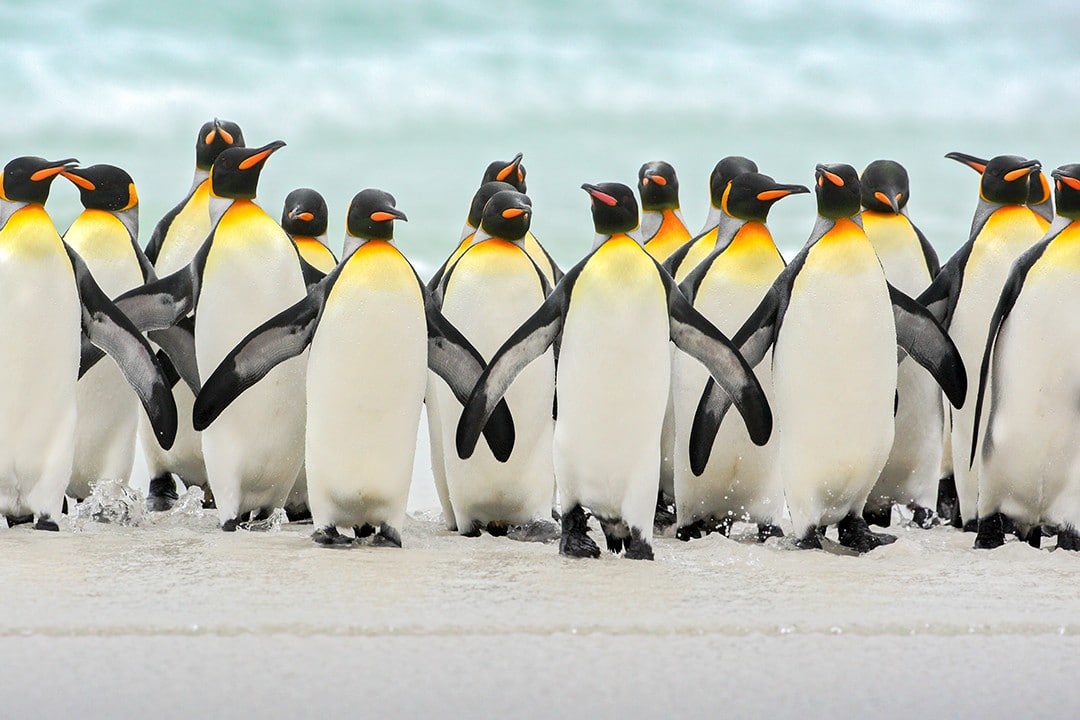 As a partner of WWF and Natural Habitat Adventures, Lindblad Expeditions also work closely with the National Geographic Society to provide clients with sustainable and eco-friendly wildlife tours to some of the most remote areas of the planet.
One of the grandest of those experiences is the ultimate Southern Ocean expedition to Antarctica, South Georgia and the Falkland Islands. Perhaps only the plains of the Serengeti can compare to the wildlife spectacles on offer in wild Antarctica.
King, Emperor, and Rockhopper penguins can be seen in their hundreds of thousands, along with herds of elephant seals and the largest bird in the world, the albatross.
A video chronicler accompanies expeditions capturing the magic for clients.
Treasures of Tanzania Safari
Duration: 8 days
Price: $8,170 USD
More info: AndBeyond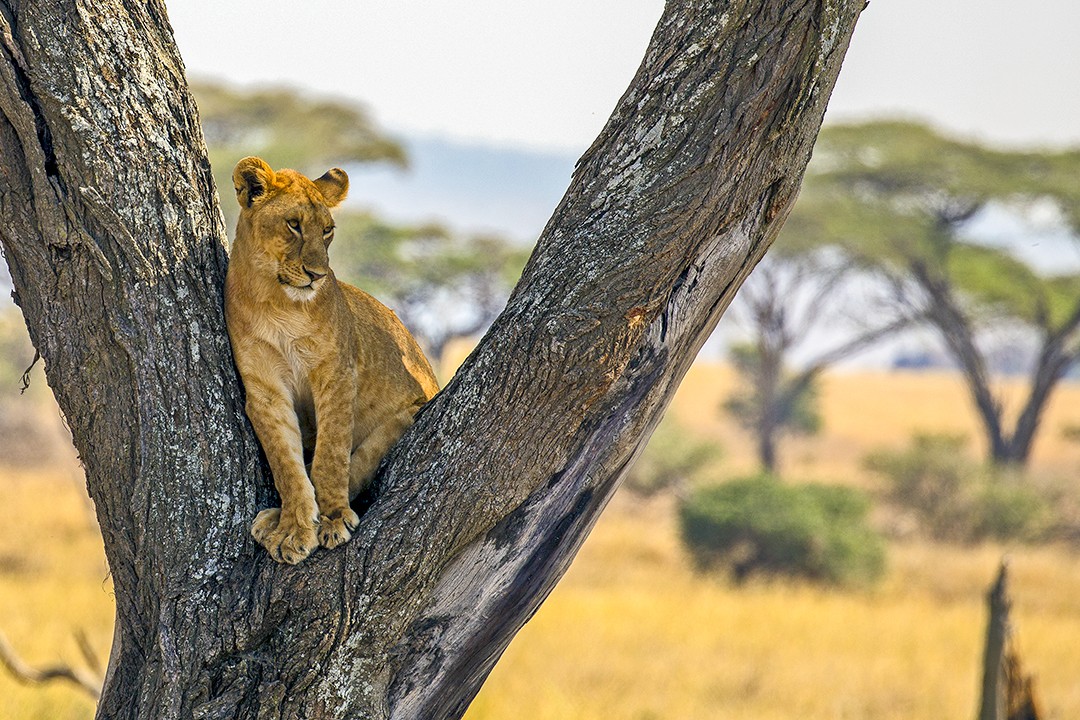 Talking of the Serengeti plains, AndBeyond specialise in African eco-friendly wildlife tours. Their signature experience explores the shores of Lake Manyara, the Ngorongoro Crater and, of course, the Serengeti. The accommodation is in classic safari tented camps.
Wildlife highlights include tree-climbing lions in Manyara National Park, migratory wildebeest and zebra herds in the Serengeti, and flaming pink flamingos taking flight in the Rift Valley. AndBeyond was founded in 1991 and their company ethos focuses on maintaining a healthy balance of caring for the land, wildlife and people.
Great Barrier Reef Cruise, Australia
Duration: 7 days
Price: $2,720 USD
More info: Coral Expeditions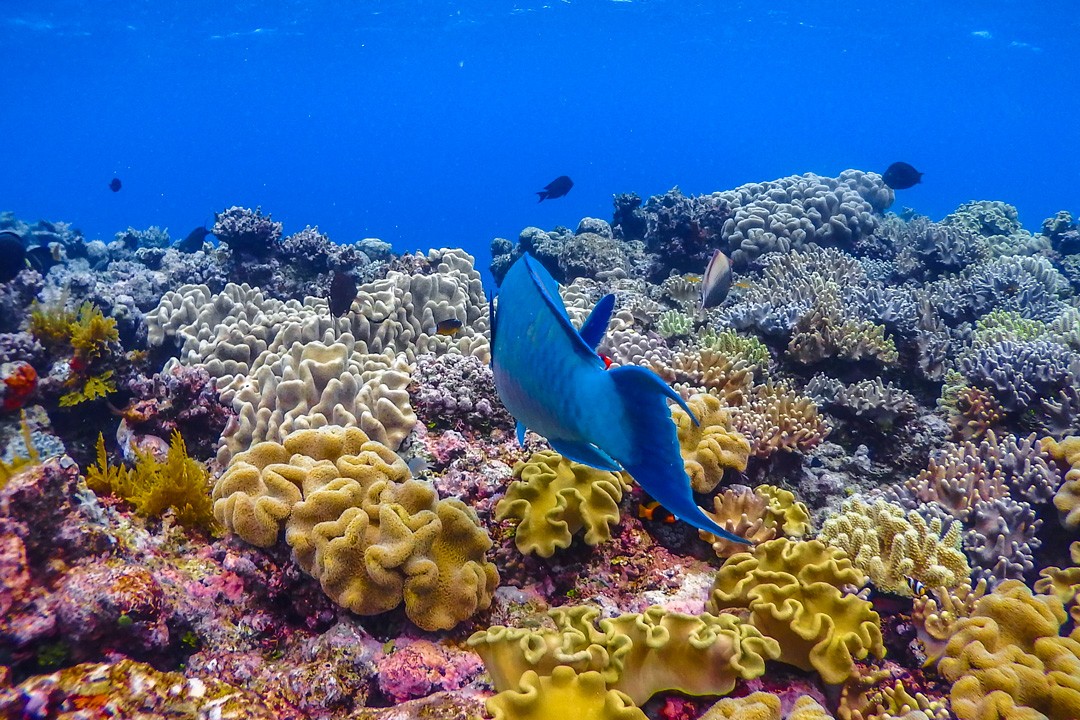 We recently spent seven days aboard the 35m catamaran Coral Expeditions II, a small ship expedition certified by Ecotourism Australia. A small ship is not only a more sustainable way to see the Great Barrier Reef, it allows access to exclusive mooring destinations beyond the reach of mainland day-trippers.
Highlights of our week included diving some of the finest dive sites in the Great Barrier Reef amongst endless colourful coral, sea anemones and shoals of multi-coloured and vibrant reef fish. Another marine life high point was meeting sea turtles both in the wild and at the Cairns Turtle Rehabilitation Centre.
Madagascar Small Group Adventure
Duration: 17 days
Price: $3,200 USD
More info: Responsible Travel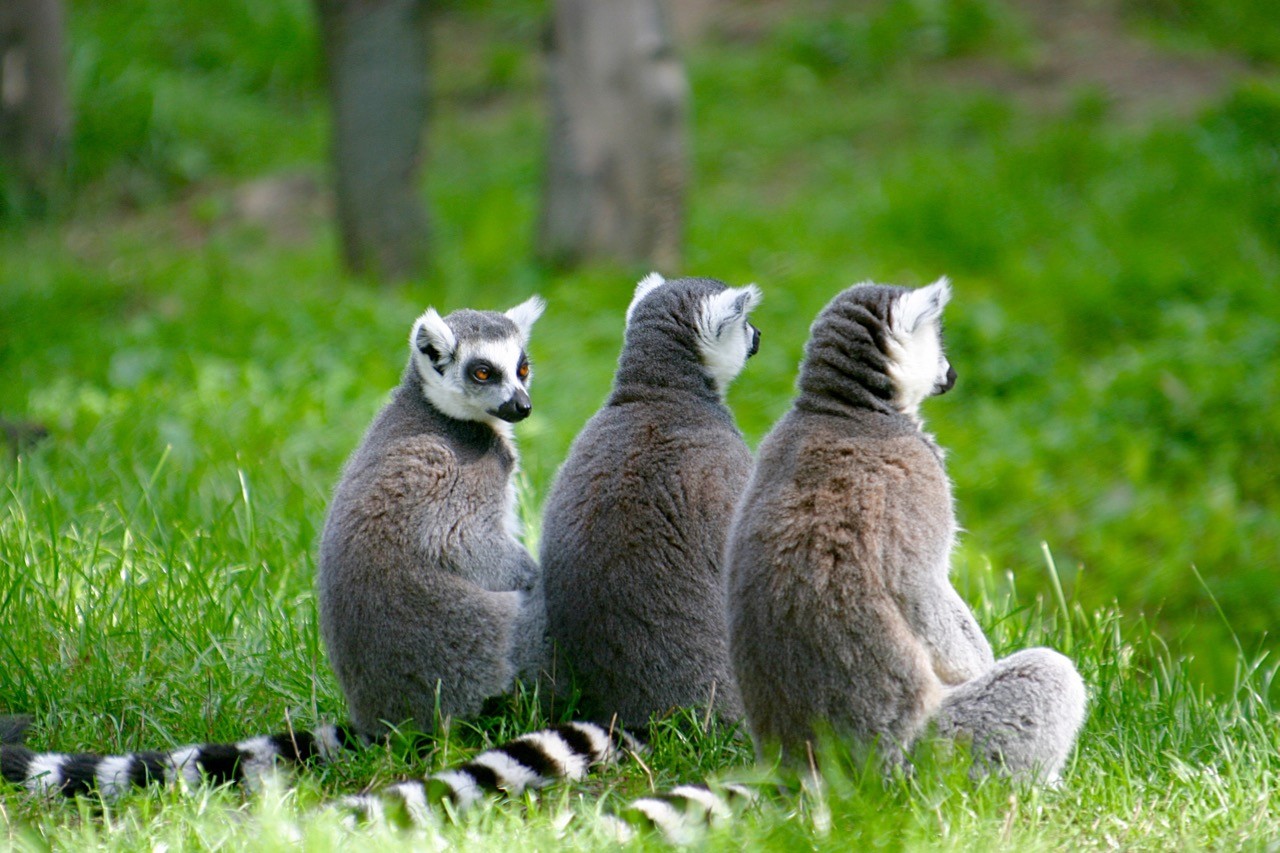 The clue is in the name with Responsible Travel, who have specialised in small-group eco-friendly wildlife tours since their founding in 2001. Clients are spoilt for choice with over 5,000 adventures on offer across hundreds of destinations. We selected two options, both offering unique wildlife experiences.
The African island of Madagascar is the only place in the world where lemurs can be seen in the wild. The best places to see lemurs in Madagascar are Parc National Mantadia and Parc National de l'Isalo. Both parks are included in the itinerary and offer excellent protection to their inhabitants as well as knowledgeable guides and strong infrastructure for visitors. Additionally, a proportion of the park fees funds community projects.
Canadian Rockies and National Parks of America
Duration: 20 days
Price: $3,200 USD
More info: Responsible Travel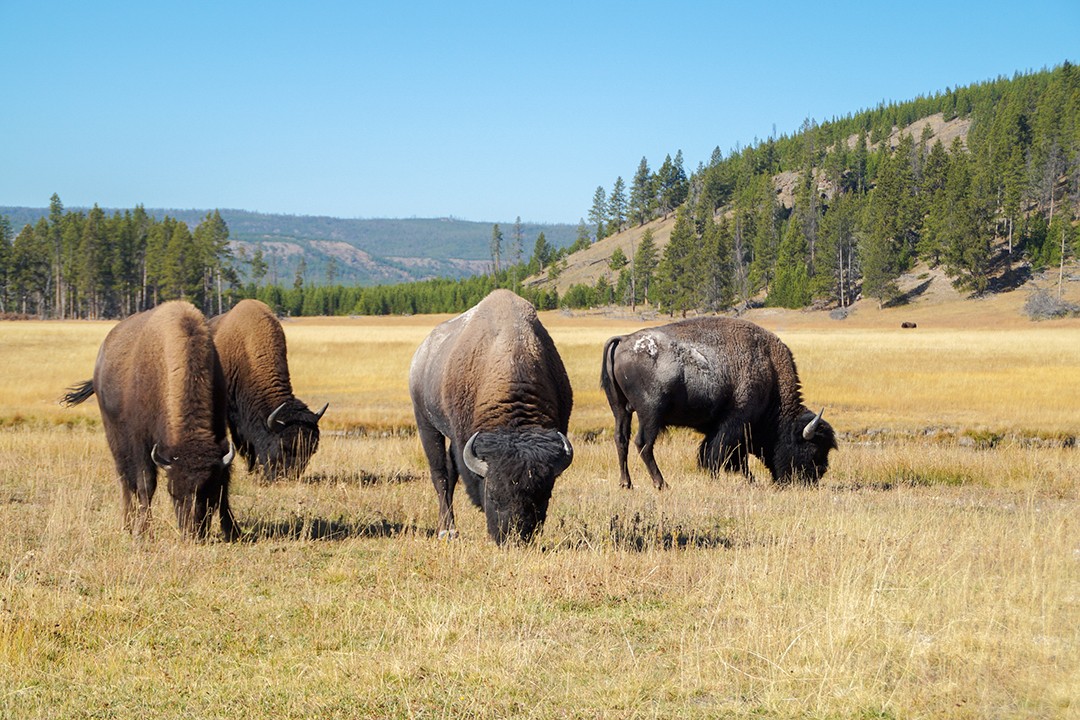 Another one of Responsible Travel's eco-friendly wildlife tours that piqued our interest was this trip through the Canadian Rockies and some of the greatest US national parks following two of North America's most famous mountain ranges, from south to north.
The wildlife highlight would be spotting bison in the USA's Yellowstone National Park. If you time the trip right (August is ideal) it's possible to witness the rut (mating season) across America's national parks. In August, herds of bulls gather to compete for females. They use aggressive sounds and behaviour to assert their dominance and 'courtship postures' to secure a mate.
---
Enjoyed this post? pin it for later…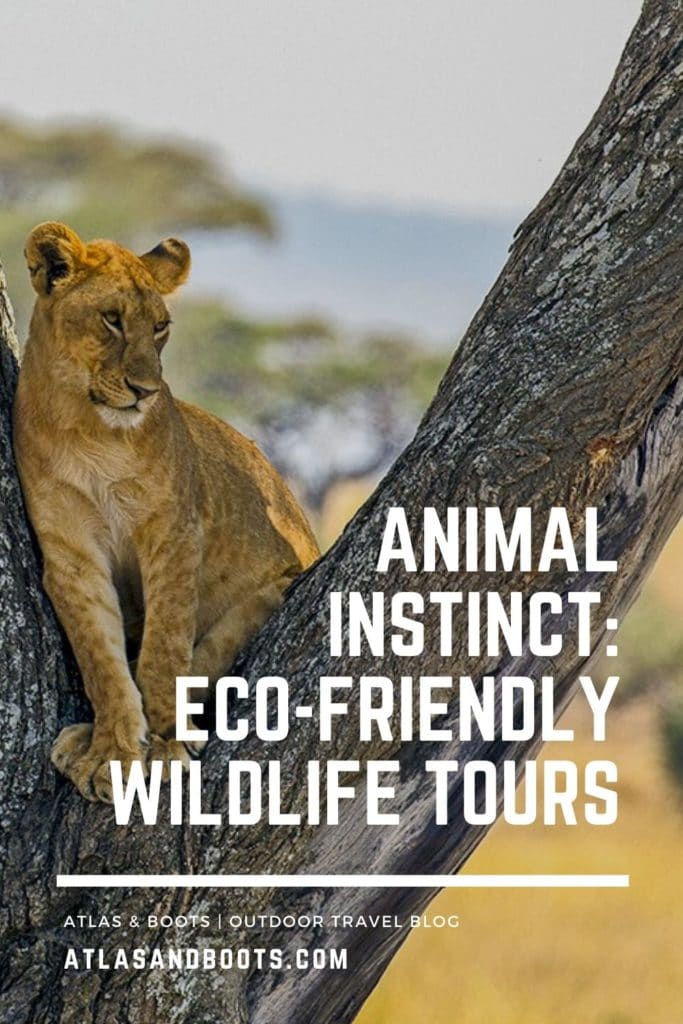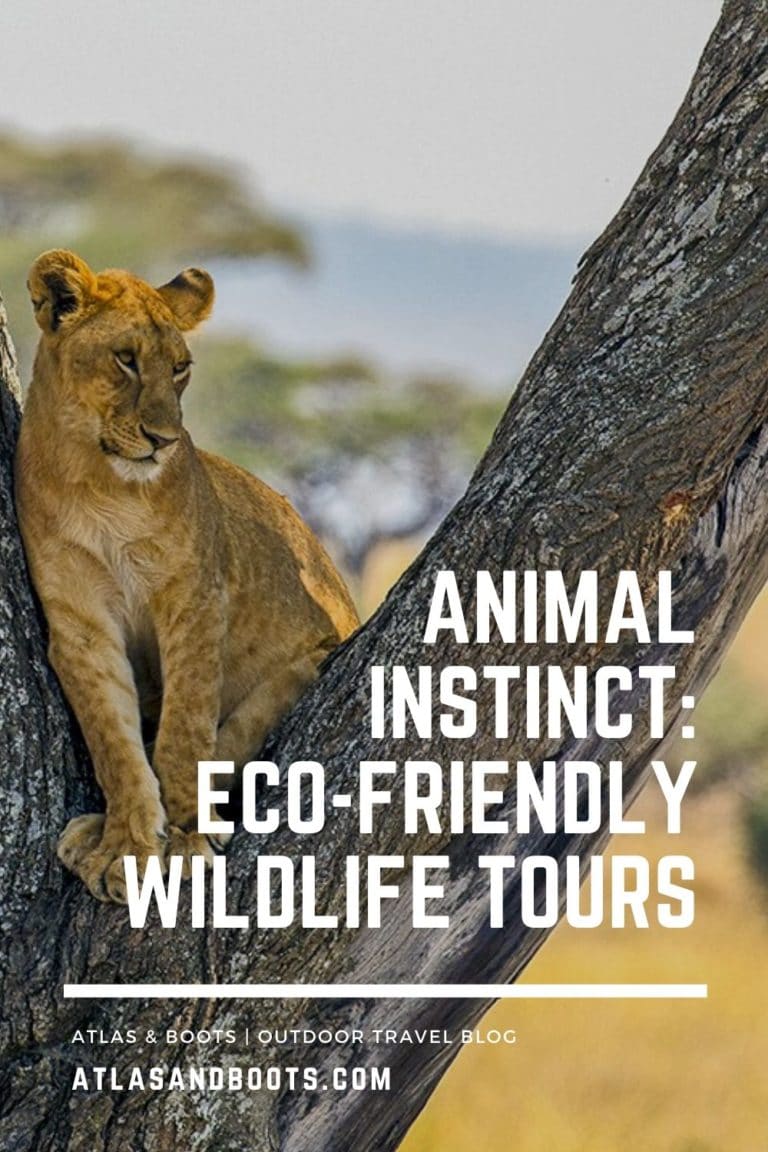 ---